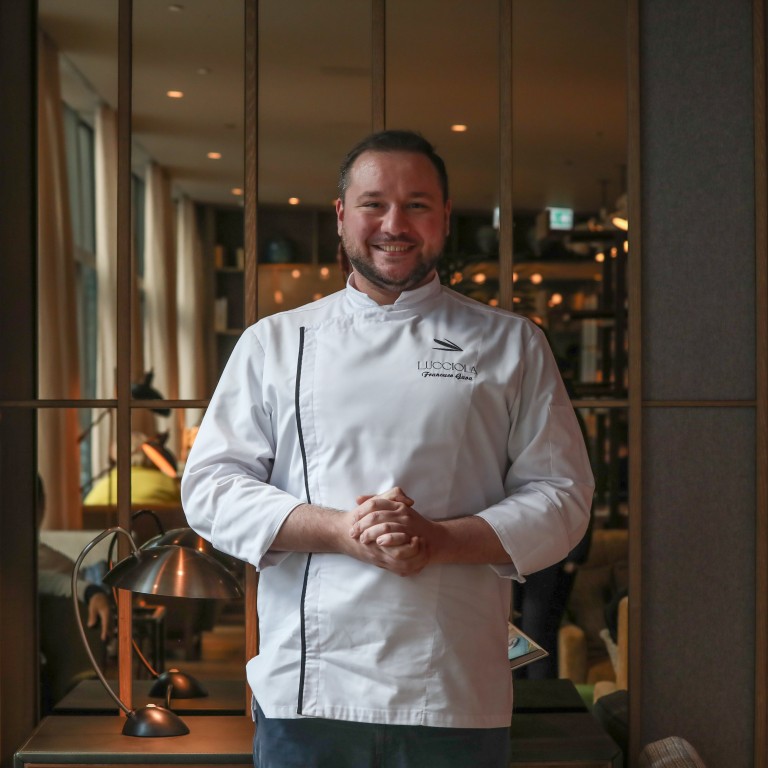 He wanted to be a motocross rider but ended up becoming a chef – and Francesco Gava says it has paid off
The Italian chef de cuisine at Lucciola, at The Hari Hong Kong in Wan Chai, talks about how his mother kept him on his culinary career course, and the importance of not giving up
The Piedmont native on falling in love with Hong Kong: 'I liked that it's vibrant, has lots of energy – positive and negative'
Did you know you wanted to be a chef growing up? "When I was a child I wanted to be a motocross rider, then later I switched to wanting to make pizzas. Then someone told me if I became a chef I could earn more money, so I decided that was a good idea.
"I was not a good student and my parents had a hard time with me, but they were very patient. My father worked at Olivetti, where they made typewriters, then computers. They valued the staff like one big family. I remember at Christmas us kids received gifts from the company."
Did you learn to cook from your mother? "I didn't learn to cook from her – she is not a good cook, but the few things she can cook she can make very well. Whenever I go back home I ask her to prepare Piedmont-style beef tartare, only seasoning the meat with salt, pepper, lemon juice, garlic, nutmeg and olive oil. When I was a kid, I ate this once a week. She also made the risotto we have on the menu here, with sausage and leeks. It's a basic recipe but I love it, all the magic comes from the leeks with a lot of parmesan cheese on top."
What was your first job like? "I did two years of culinary school and after my first year, at 16 years old, I got a job working the summer season at a basic three-star hotel in Piedmont. I was in the kitchen and I wasn't getting along with the chef – we even had fights. Maybe I asked too many questions, maybe I didn't like people telling me what to do. It was stressful because it was just the two of us cooking for the whole hotel, à la carte, and I had to wash dishes, too.
"On top of that, the chef and I shared a room. When my parents came to visit, my father wanted to take me home, but my mum said to leave me there otherwise I would change careers. I have to thank her for that, otherwise I would not be a chef today."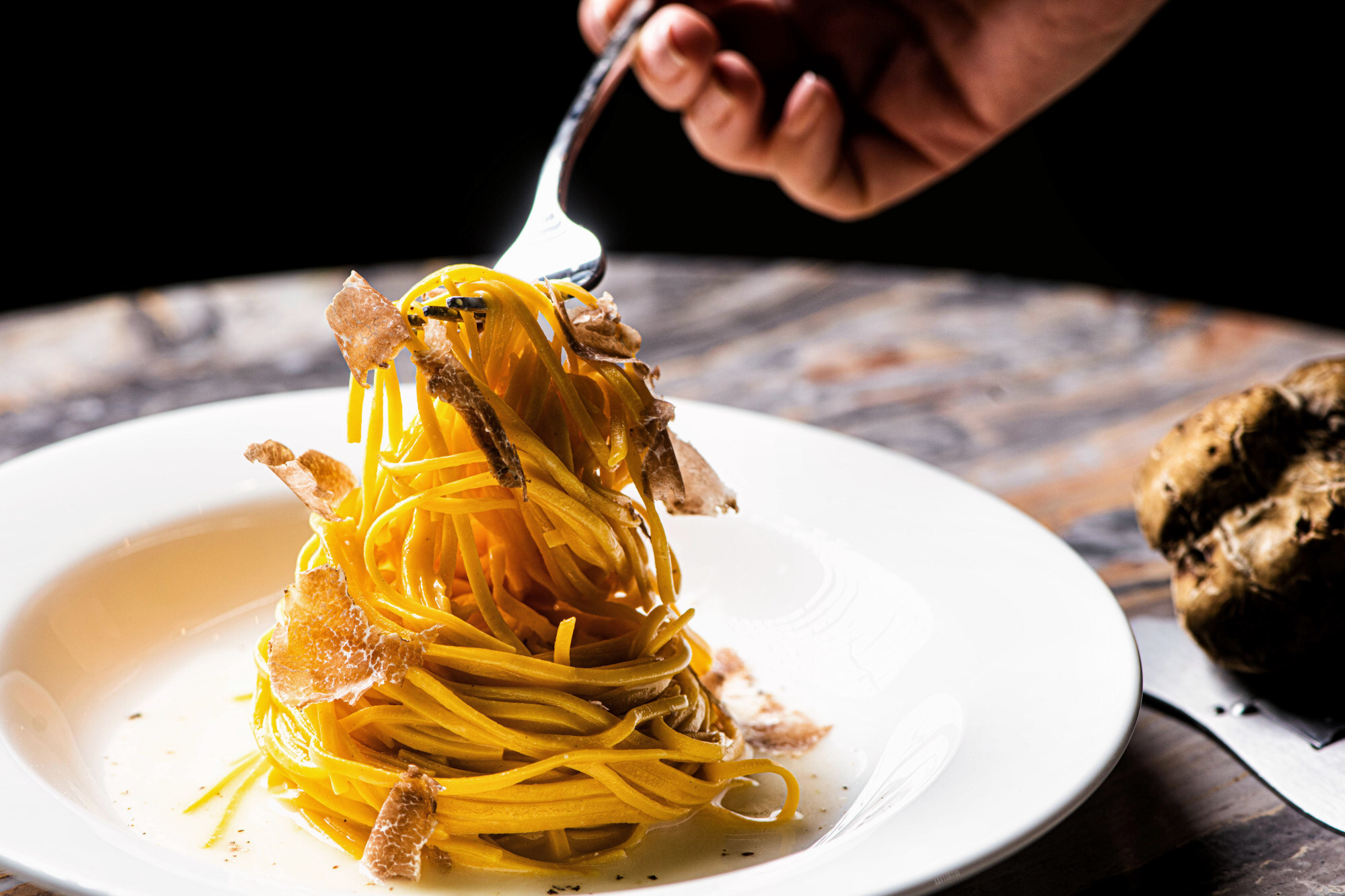 What happened next? "Things got better because, in the middle of the season, the owner realised we needed help so he brought in a sous chef, who helped me a lot. He taught me about cooking and to relax more, don't throw a hot pot into the sink. He helped me to see things in a different way, and showed me the enjoyment of this job.
"When I got back to culinary school I saw everything in a different way. My teachers were impressed, and my parents were relieved. I was finally interested in the job and trying to learn something."
Where did you go after graduating from culinary school? "I worked in several osterias – small restaurants in my area, where they cooked traditional Italian recipes and traditional Piedmont dishes. They were usually not well organised and it was always just the owner and me. Then my mum helped ask around for a job and I ended up in Switzerland when I was around 18 years old. It was a game changer because I started to learn about international food, not only Italian. In Switzerland, carbohydrates were served with protein. I worked with a lot of Germans at the time and my first day at work I was the only Italian there and didn't know a word of German. I worked in five-star hotels in Locarno and St Moritz, all German. The chef needed an Italian to cook pasta and risotto."
Who are your mentors? "I worked at three hotels and one of them was the five-star Parkhotel Delta, in Ascona, Switzerland, which had a restaurant by the pool. The chef was Donna Dante. He was 65 years old and was supposed to retire, but he was amazing – he had more energy than me in my 20s. He taught me everything I know about fresh-made pasta and risotto. He was very old school. When the guests came into the open kitchen and requested a certain pasta, he would say, 'Who is the chef, you or me? This is the pasta we have today. You like it, or goodbye.'
"There were three of us in the kitchen and Donna was very talented in that he did not have an à la carte menu. In the morning we went down to the fridge to pick out ingredients and then he would write the menu. That's where I learned how to think fast."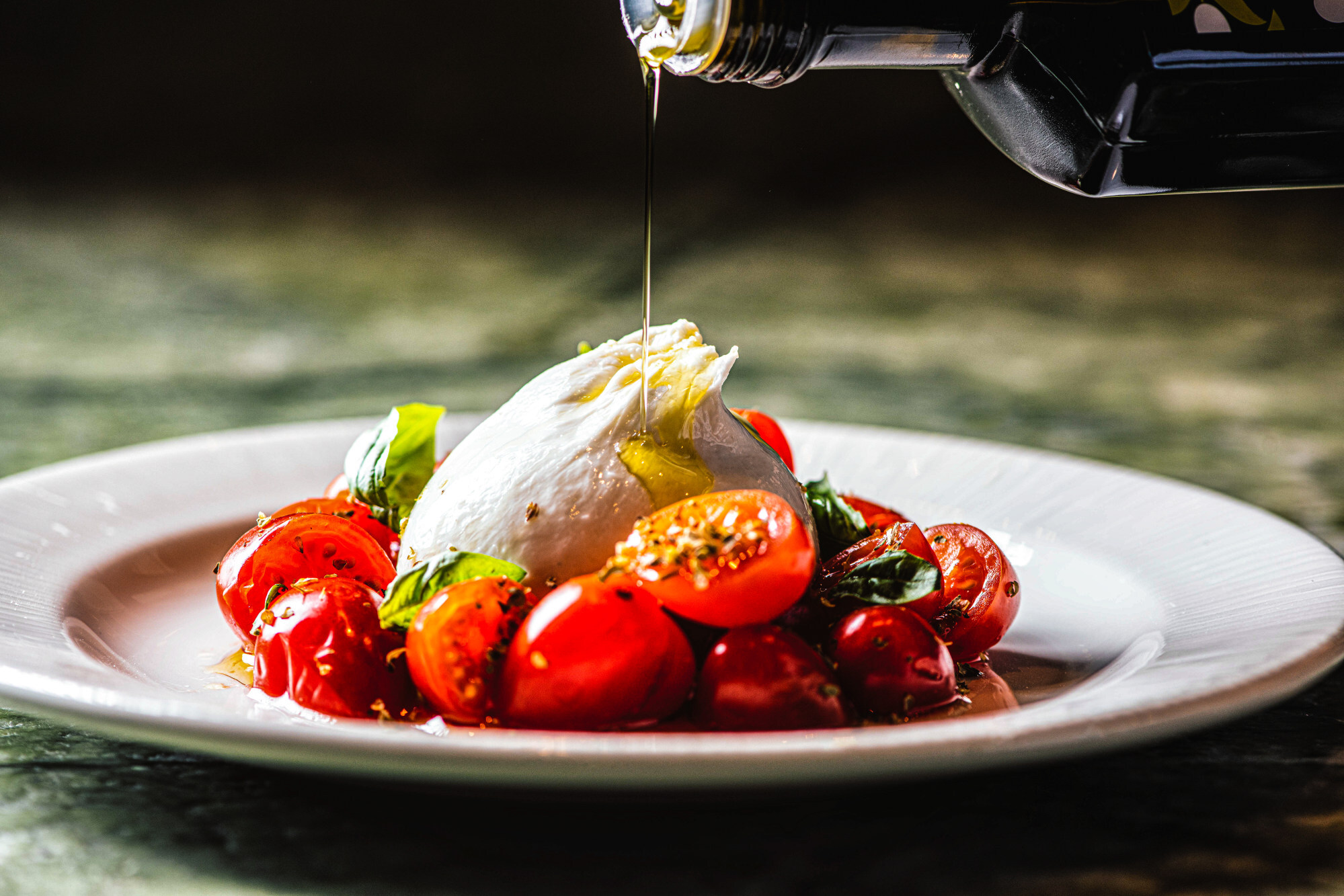 Where did you go afterwards? "I was in Switzerland for more than seven years, but after that I was looking for something different and, in 2012, I went to Dubai, to Jumeirah Emirates Towers. It was my first time outside Europe so it was a total shock. The structure of the kitchen was different from what I was used to, and there were high expectations. The first year was not easy at all and I wanted to leave. But then, as usual, my mum told me not to give up. I did better in my second year."
How did you end up in Hong Kong?
"After that, in 2014, I was looking for an opportunity in Asia, like Vietnam or Thailand. Hong Kong was not on the map. But a friend of a friend told me Miramar Group was looking for a chef for
Assaggio
[Trattoria Italiana] to look after the two locations in Tsim Sha Tsui and Wan Chai. I fell in love with Hong Kong, even though I was not looking to work in a big city. I liked that it's vibrant, has lots of energy – positive and negative.
"I enjoyed working at Assaggio, and then later oversaw the other Western restaurants, like French Window and School Food, implementing the structure and everything from looking over staff to food costs and recipe costing. Then this opportunity came [at Lucciola, at
The Hari Hong Kong
] and I joined last March."
What are you doing at Lucciola? "When I was working with Donna, he taught me about Italian food, and then I looked at him; he's 65 years old, he's successful, he's living his life. I realised I don't just want to do authentic Italian food, but traditional Italian food prepared with modern techniques. One example is vitello tonnato. In Piedmont, the meat is well done because the veal is braised. But here in Lucciola we braise and use sous vide. The pink meat is still tender and juicy. I can show the characteristics of the meat and not cover it with the sauce like in Italy."