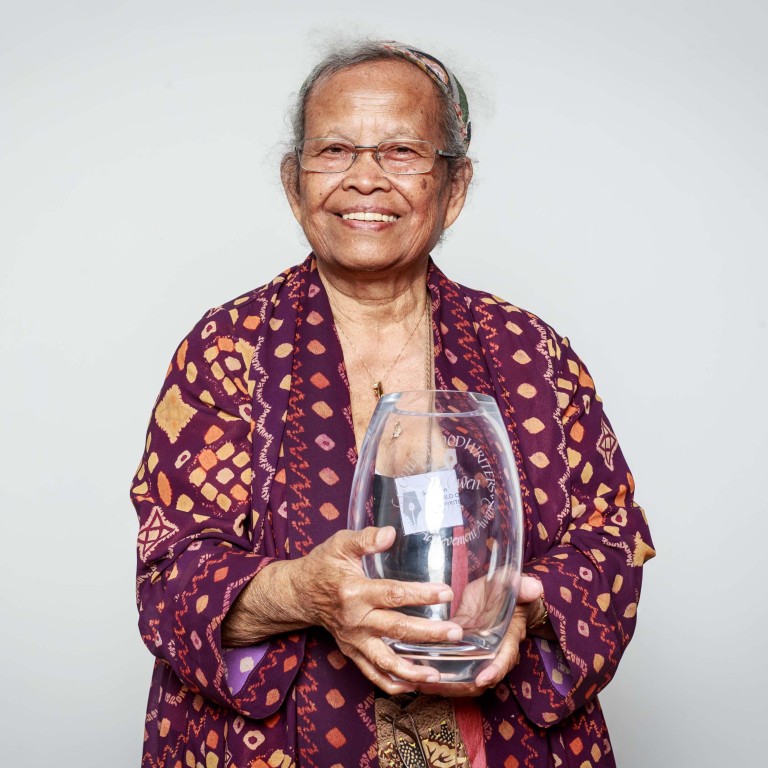 Chicken soup, gado gado, beef rendang and more: Indonesian food writer Sri Owen's favourite recipes from a lifetime in the kitchen
In Sri Owen's Indonesian Food, the author tells of going from watching her grandmother prepare dishes in the family's primitive kitchen to cooking them herself
The recipes are divided according to the chapters of her life, and include staple dishes and those for celebrations and special occasions
Sri Owen has led a fascinating life. She was born in West Sumatra, Indonesia, in 1935, four years before the start of World War II, to a wealthy family that was forced to move around because of the Dutch and Japanese occupations. She took a degree in English literature and worked as a librarian, a junior lecturer and an interpreter, before meeting and marrying a British university lecturer, who was in Indonesia on a three-year contract. They moved to London, where Owen worked for the BBC's Indonesian Service for nearly 20 years.
Through it all, she loved food. First just eating it, then going into the kitchen to watch her grandmother prepare dishes, and then, after she married, starting to cook herself.
In the introduction to Sri Owen's Indonesian Food (2008), the author writes, "My childhood, to the age of seven, was comfortable and happy. My favourite haunt was my grandmother's kitchen, and the first recipes in this book are memories of that time.
"Although we were relatively wealthy and high status (which counts for more than wealth) and even though we had a large house with a number of poorer relatives to do the household chores [for no Minang would dishonour himself or another by paying, or being paid, for domestic service], the kitchen would today be called primitive. There was no gas, electricity or running water.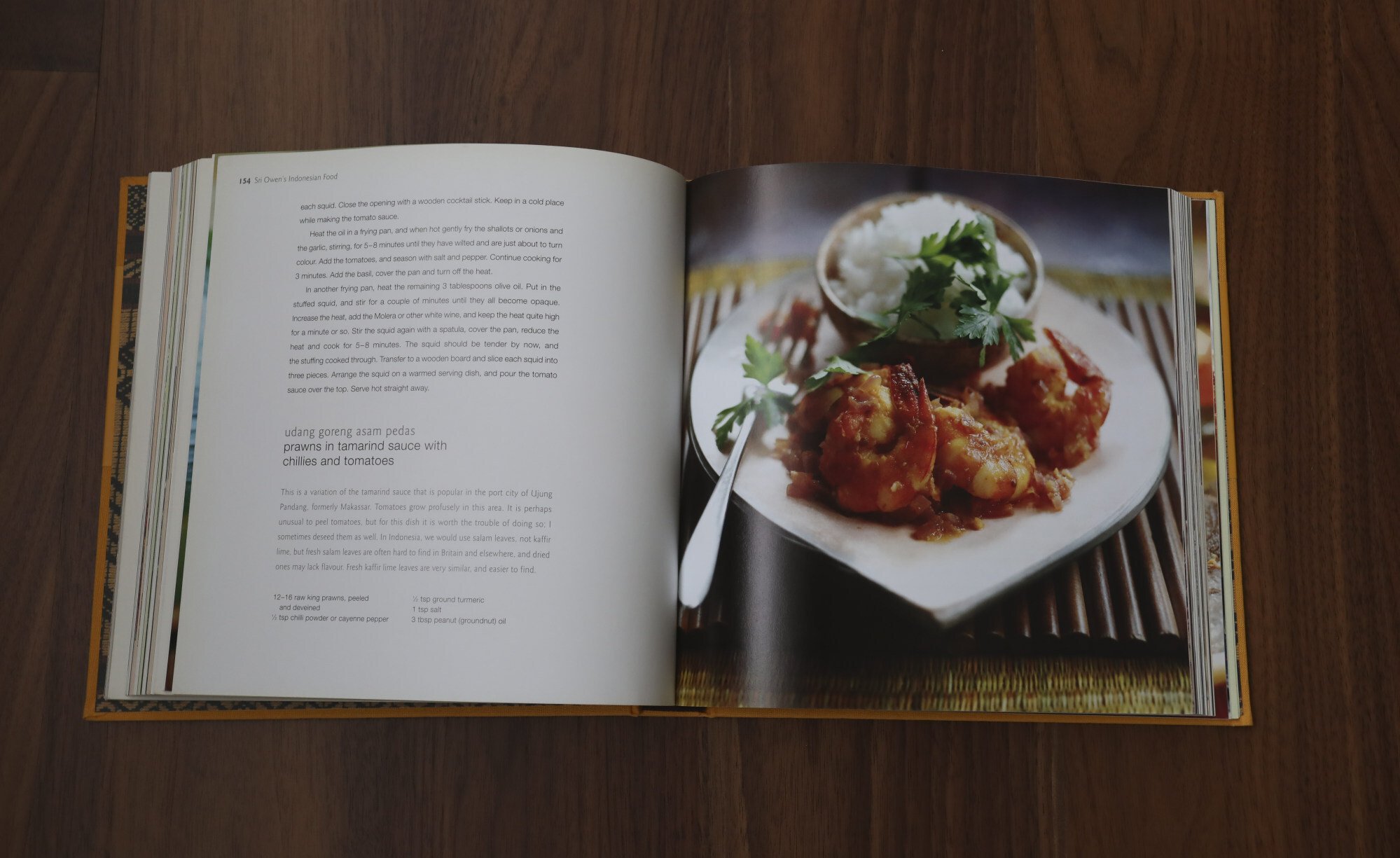 "It was separate from the house to reduce the risk of fire and, as far as possible, preparation and cooking was done in the open air, where we could enjoy the cooling breeze.
"There were some metal pans – I remember especially a great steel wok – but a lot of cooking was done in round-bottomed earthen­ware pots, supported on small piles of bricks over wood fires or glowing charcoal.
"From this unassuming, airy kitchen a stream of superbly flavoured and cooked dishes went out, some to the European-style dining room where my parents ate at the table, off china plates, using European cutlery and conversing in Dutch, but most to the big room next to the kitchen where a dozen or 20 family members, business callers and workers from the fields sat cross-legged on a mat on a low platform, helping themselves to the dishes that were before them, and eating with their fingers from plates lined with banana leaf […] I was always pleased to be invited to join my parents and sit up and learn table manners, but there was no doubt as to which room I secretly preferred."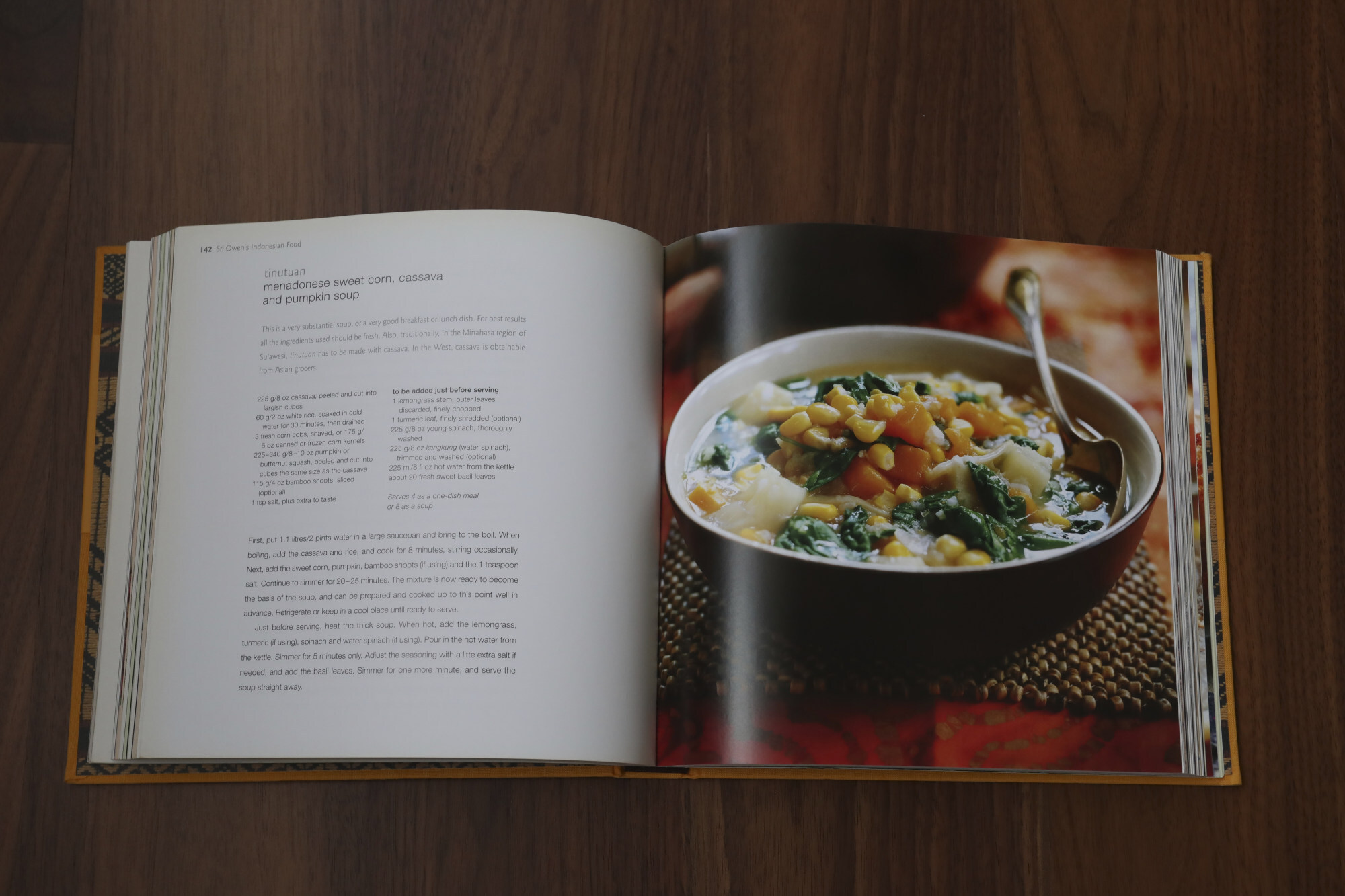 Owen divides the recipes into chapters of her life: "1939-1952 Early Days" (Grandmother's recipes, street snacks); "1952-1964 Starting Out" (student food); and "1964-2007 The View from Abroad" (Indonesian ice cream and discovering Italy, modernised recipes). She includes staples, methods and techniques, and food for celebration and special occasions.
There are recipes for beef rendang, rempeyek, fried bananas, Javanese chicken soup, street vendor's egg noodle soup, gado gado, prawns in tamarind sauce with chillies and tomatoes, bitter gourd stuffed with tofu and prawns, lumpia goreng, minced fish satay, Jakarta-style fried fish and Menadonese sweetcorn, cassava and pumpkin soup.