Recipes
Get more with myNEWS
A personalised news feed of stories that matter to you
Learn more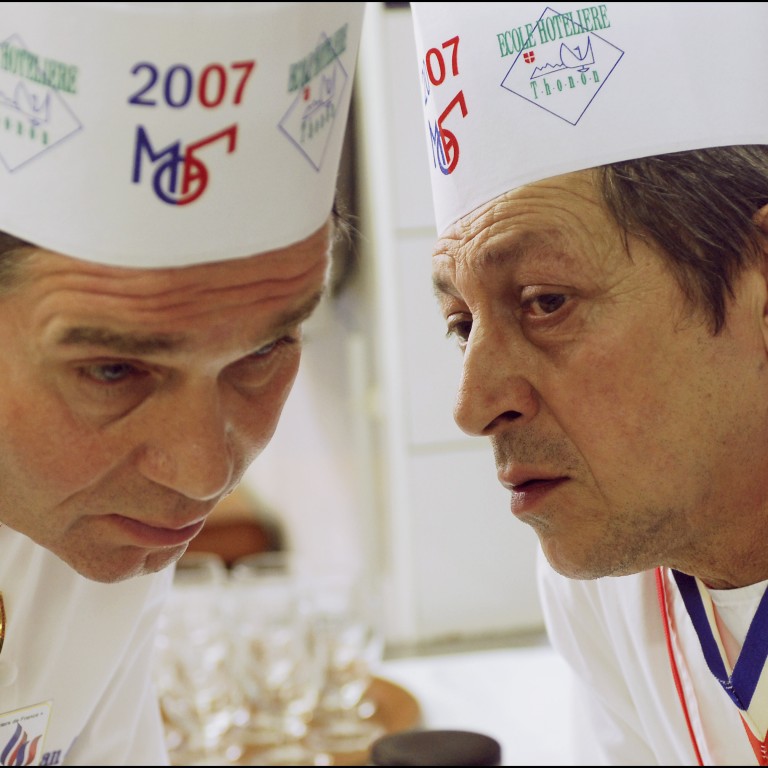 Hot chocolate soufflé, lamb roulade, pigeon ravioli: how chef Jacques Maximin breathed new life into French cuisine
Maximin, born in northern France, arrived in Nice in the south determined to change its reputation as a culinary backwater known for pizza and ratatouille
The chef looked to his artist friends to help him develop and, just as importantly, present his innovative cuisine
The cuisine of Nice, on the French Riviera, in southeast France, sounds simple, healthy and light – highly appealing if you are a wealthy holiday-maker sunning yourself in a skimpy swimsuit on your superyacht. To Jacques Maximin, who was raised in Pas-de-Calais, in the country's far north, and trained at top restaurants such as Le Pré Catelan, in Paris, and Le Moulin de Mougins, the food must have seemed monotonous after he moved there in 1978 as chef of Le Chantecler.
In the preface to his book The Cuisine of Jacques Maximin (1986), the chef writes, "When I arrived in Nice I was a little frightened of such an emphatic style of cooking, with its unsettling aromas and enough garlic to make intimate conversation unbearable and seduction unlikely.
"I loved the region before I loved its cooking. Then, seeking a culinary identity, I looked more closely at the vast reservoir of good produce this countryside offers, and I soon realised that it was that on which I must rely. I had to find out how to resuscitate, research, reform or simply rethink this cuisine right from its roots, to prove that the Niçois area was not just a gastronomic backwater, but truly the homeland of a culinary renaissance based on dishes other than the stereotyped pizzas and ratatouilles."
The chef also looked to artists to help him develop and, just as importantly, present his cuisine.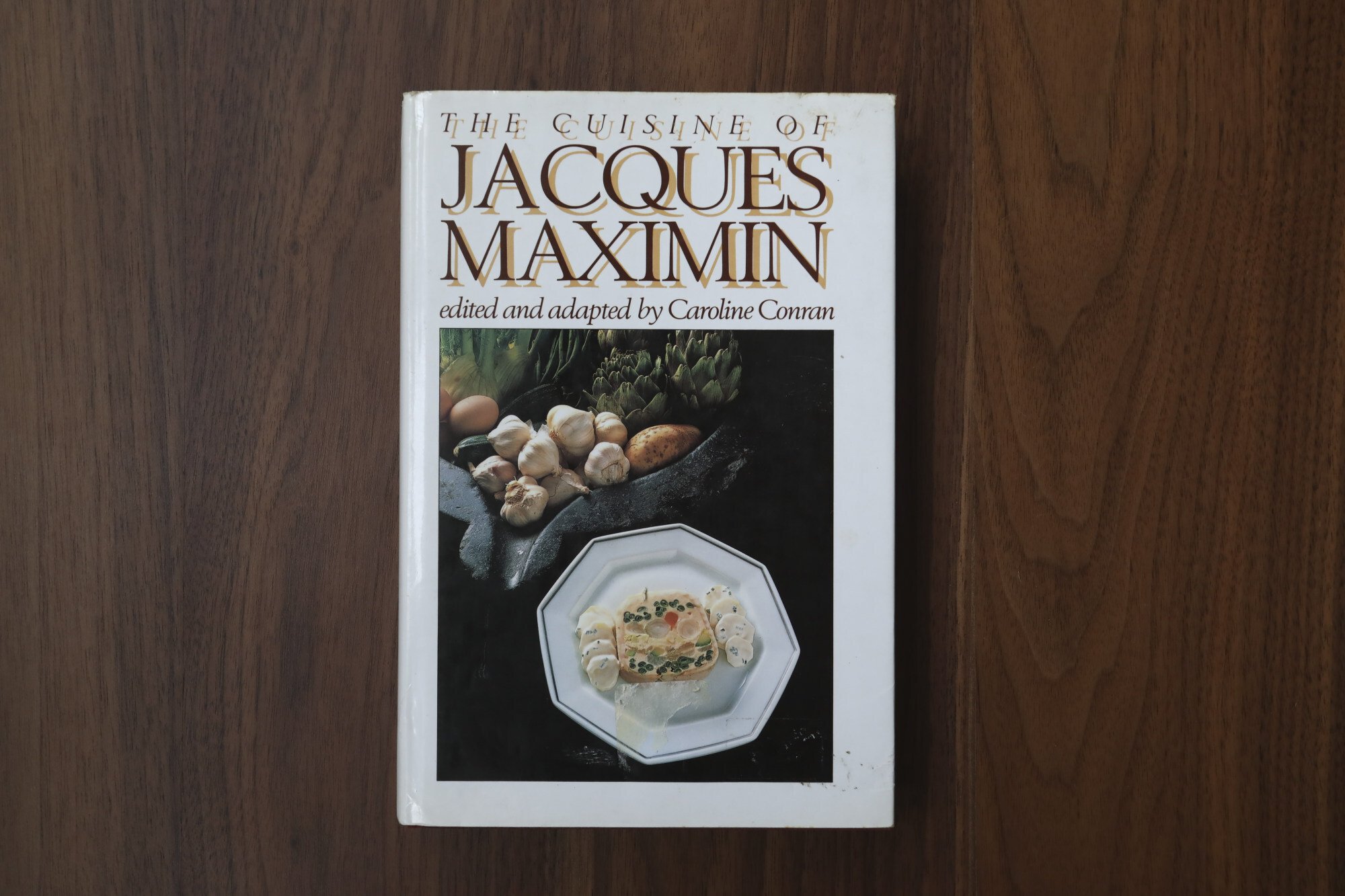 "I had a lot to learn, and in finding out, some of the influences working on me were artistic, principally from my friends Arman and César, two outstanding and very different artists who helped me to find a new way of looking at presentation. The art of cooking is frequently linked to those of painting, music and poetry, but I personally believe that the closest affinity is to sculpture.
"Both arts are based on manual dexterity, on a sense of touch, on the ability to combine different elements in harmonious mixtures, and both use simple, fundamental materials to build the finished work of art. Sculpture, therefore, can be likened to the art of 'cooking' with metal, wood and other materials, and the sculptor can respect the skill which his fellow-artist, the cook, brings to his profession and share his aspirations to extend the boundaries of his art."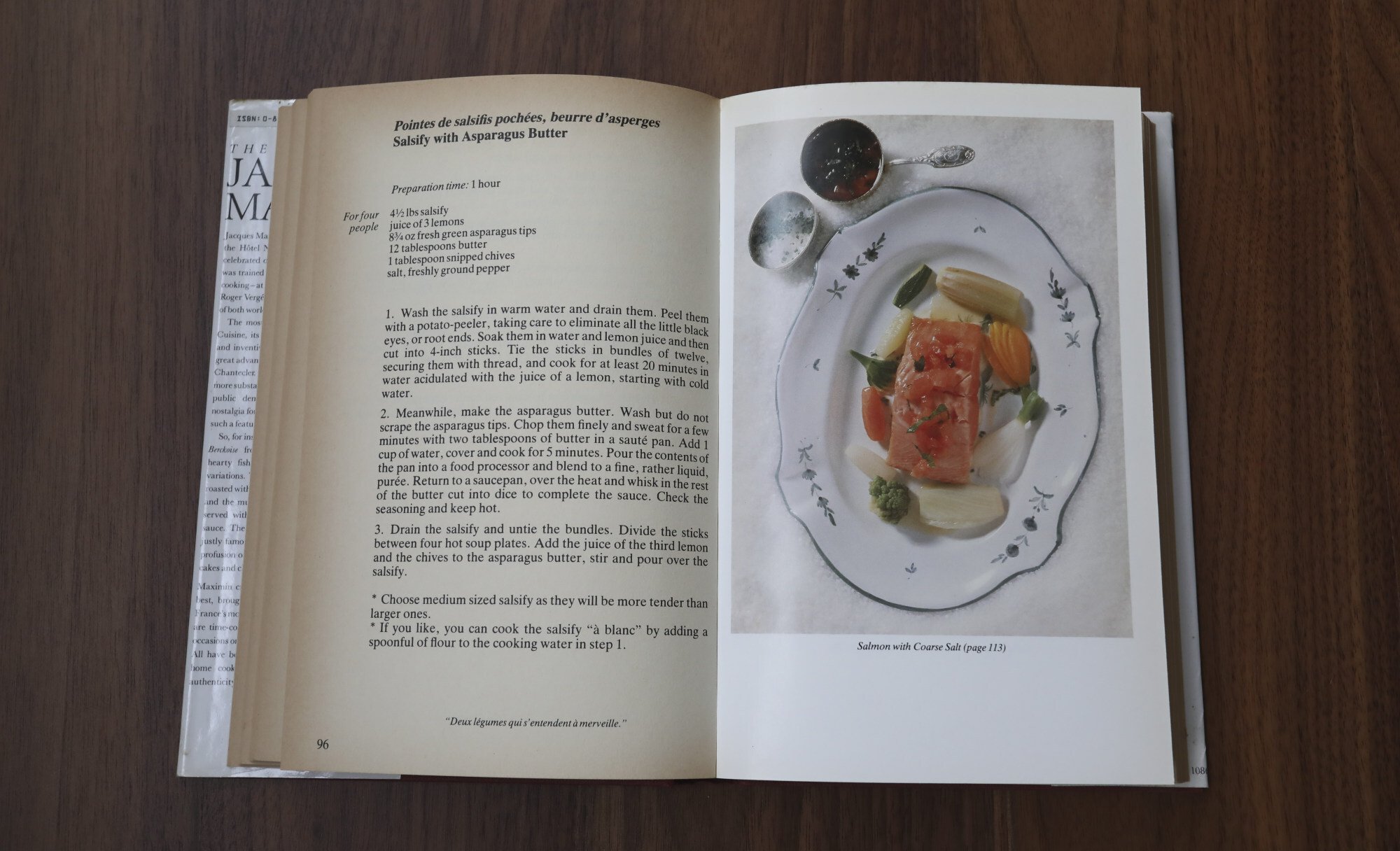 Interestingly, Maximin does give a recipe for the stereotyped ratatouille, although not one for another famous dish from Nice, salade Niçoise. Other recipes in the book include salmon with coarse salt, fresh anchovy salad with anchovy vinaigrette, asparagus pastries with sorrel sauce, lobster fricassee with fresh noodles, scallops with champagne butter, lamb with a roulade of kidneys, skate with little onions, lamb's tongue with red kidney beans, pigeon or squab ravioli, kumquat charlotte, and hot chocolate soufflé.