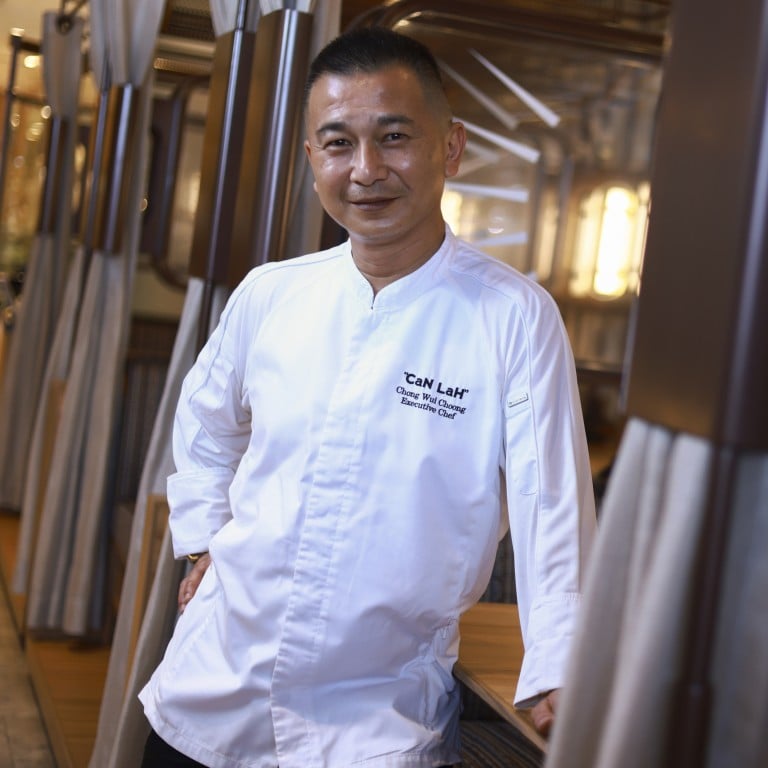 Profile
Singapore chilli crab chef on young Hong Kong diners' taste for spicy food, and why dishes need visual appeal – 'The camera eats first'
Francis Chong noticed Hong Kong diners, who once preferred 'plain food', now look for stronger and spicier flavours. That drew him to work in the city
His main goal when creating a dish is to retain the traditional taste and then modernise it through beautiful presentation, he tells Bernice Chan
What was your childhood like? "I was born in Cambodia, the third of five children. My maternal grandmother had a small eatery and she would cook family-style dishes like Hakka deep-fried beef for us. I was very attached to her, and she doted on me because she made good food and I was always hungry."
When did you start cooking? "By the time I was 11 years old I knew how to fry rice. After school I came home hungry and found leftover rice, added an egg and some vegetables, and stir-fried them together. When I was 16 years old, during school holidays, I worked in restaurants doing odd jobs."
Why did you go to Singapore? "I was the naughty one in the family and my father was worried about me getting into trouble. When I was 18 years old, in 1980, I went to Singapore on my own to find a job. I only had about S$100 (US$74) to start with. The first day I arrived I bought a newspaper and went through the help-wanted ads and found a job at a seafood restaurant.
When you work in a restaurant you need to be hard-working, because only then will the chefs teach you more. I started from the bottom, doing everything like washing chickens, preparing the fish and chopping crab. I worked there for three years and during that time I went to each department to try and learn something. If you are a master chef you must be familiar with each section and be able to explain the basics of cooking and how to make it taste good. That is the only way you can succeed.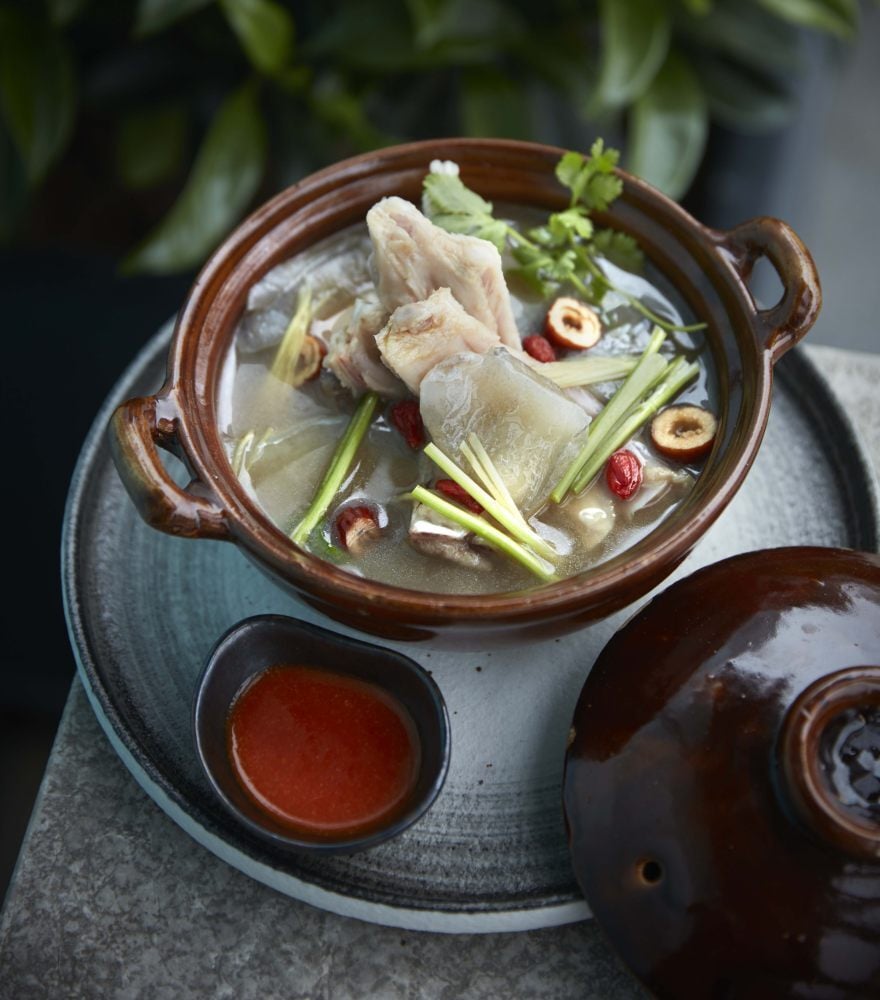 "One of my favourite foods is roast meats and I wanted to learn how to make it from a famous restaurant in Singapore. I even offered to work there for free for a month to learn. When I came to Hong Kong, I always ate roast goose because it wasn't available in Singapore. I ate roast goose in Hong Kong every day. It's so good here, but I ate so much I got fat."
You worked at Singapore's Long Beach Seafood Restaurant for 23 years. Why so long? "I got along with the owner so I was able to flourish and keep going. The signature dish there is the Singapore chilli crab, and it's my speciality since I've cooked it for over two decades. We use red peppers from Sarawak, frying them and then grinding them into powder. To make it taste good takes a long time.
Singaporean dishes can be laborious. When we make the chilli paste, it can't be done in less than two and a half hours. You can't just quickly stir-fry the spices; you have to cook them properly and for a long time to get the flavours, but also to ensure the paste doesn't go bad. Many of the ingredients, like shallots, garlic and chillies have water in them; if you don't fry them for long enough to make them dry, the paste can get mouldy."
What was it like having your own business? "Five years ago I had an eatery in Singapore where I made specialities like bak kut teh, crocodile tail soup and black pepper crab. Running my own business was quite difficult. As the boss you have a lot of headaches because you don't want to waste anything and your standards are high. Losing money is a bitter experience and I lost quite a bit. I realised I'm an employee, not a boss."
What made you come to Hong Kong in 2019? "There are some good challenges here for me as a chef. Hongkongers' tastes have changed. Before, they preferred more plain food, but now customers, particularly young people, like stronger and spicier flavours, like black pepper crab. When we make this dish, we don't deep-fry the crab, we braise it in a wok. We add water and seasoning and then put the crab in, cover it and let it cook over a high heat until all the water has evaporated. If you add oil, it stops the flavours from coming out of the crab. The heat needs to be high otherwise the crabmeat will be soggy."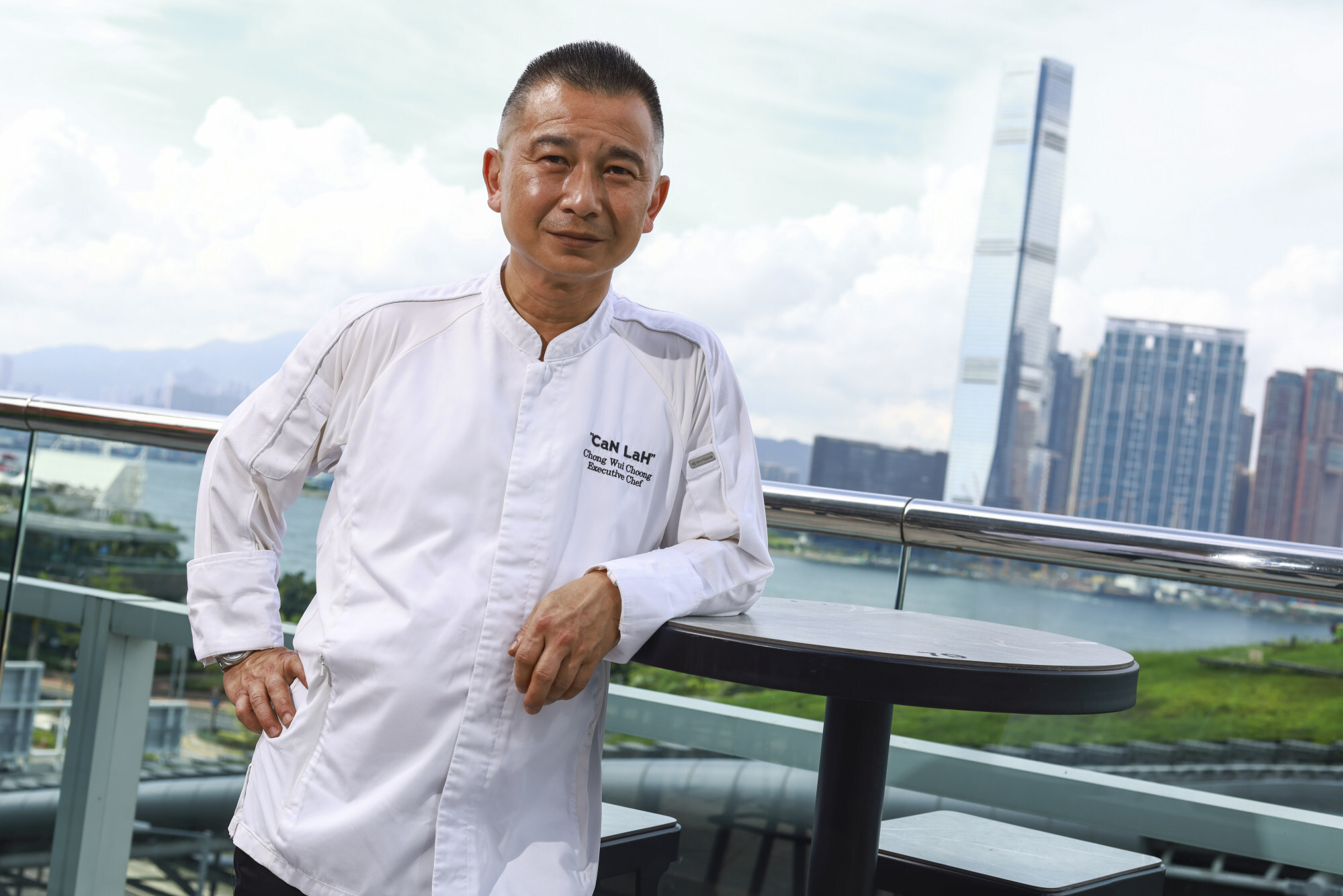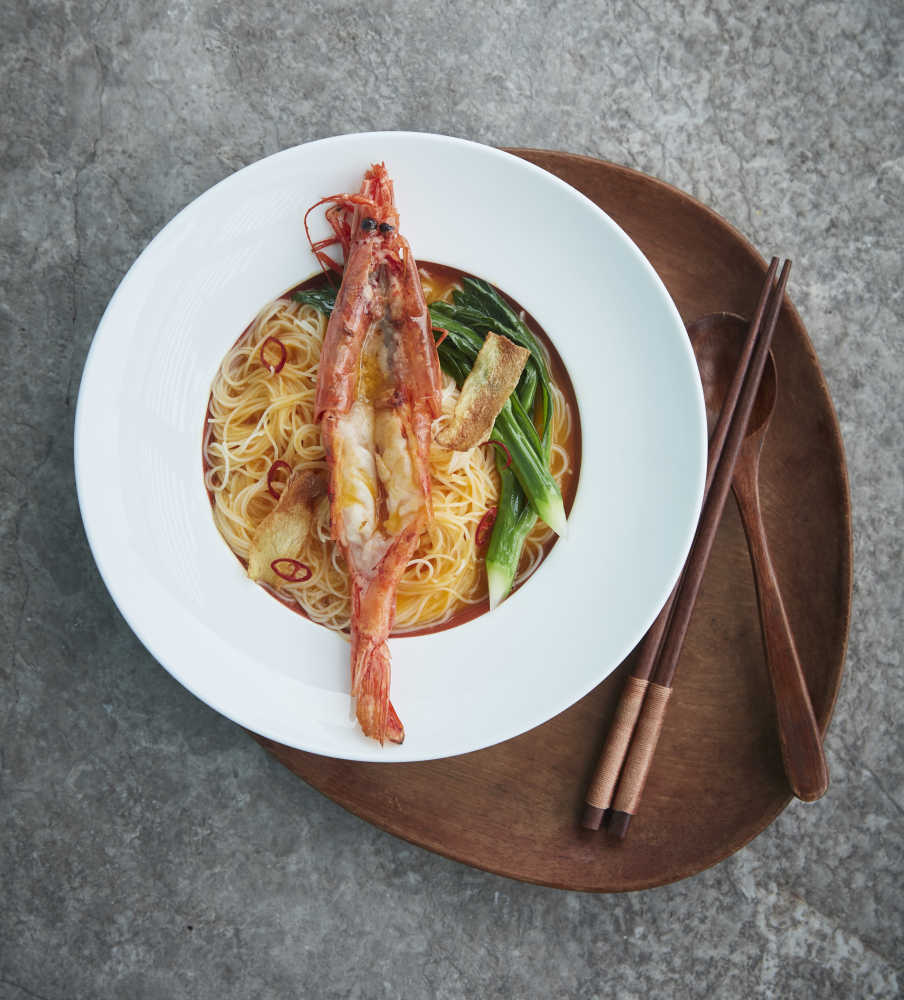 How do you come up with ideas for dishes? "In Singapore, I was president of the Society of Chinese Cuisine Chefs (Singapore) for four years and we took part in regional culinary competitions. When we competed we set aside six months to practise, and in the end won many awards. We couldn't practise until dinner service was over, which meant practising overnight. I didn't get much sleep – I got home around 6am, slept for an hour or two, took a shower and went back to work.
"In creating dishes, the most important thing is retaining the traditional taste and then modernising it through presentation. On the menu at Can Lah is black Nyonya kuih pie tee. We made the pastry cups black by adding charcoal. Nowadays, the camera eats first, so you need to make the dish visually appealing but delicious, too."
Are your children interested in the restaurant business? "I have three children, but I didn't spend time raising them when they were young. My oldest is 22 years old but he's not interested in following me into the restaurant business. My youngest hasn't graduated from high school yet, but he's interested in cooking. I believe this interest is passed down by genes. My father was a good cook and my grandmother's food was good, too. You must have an interest in cooking otherwise you can't do it."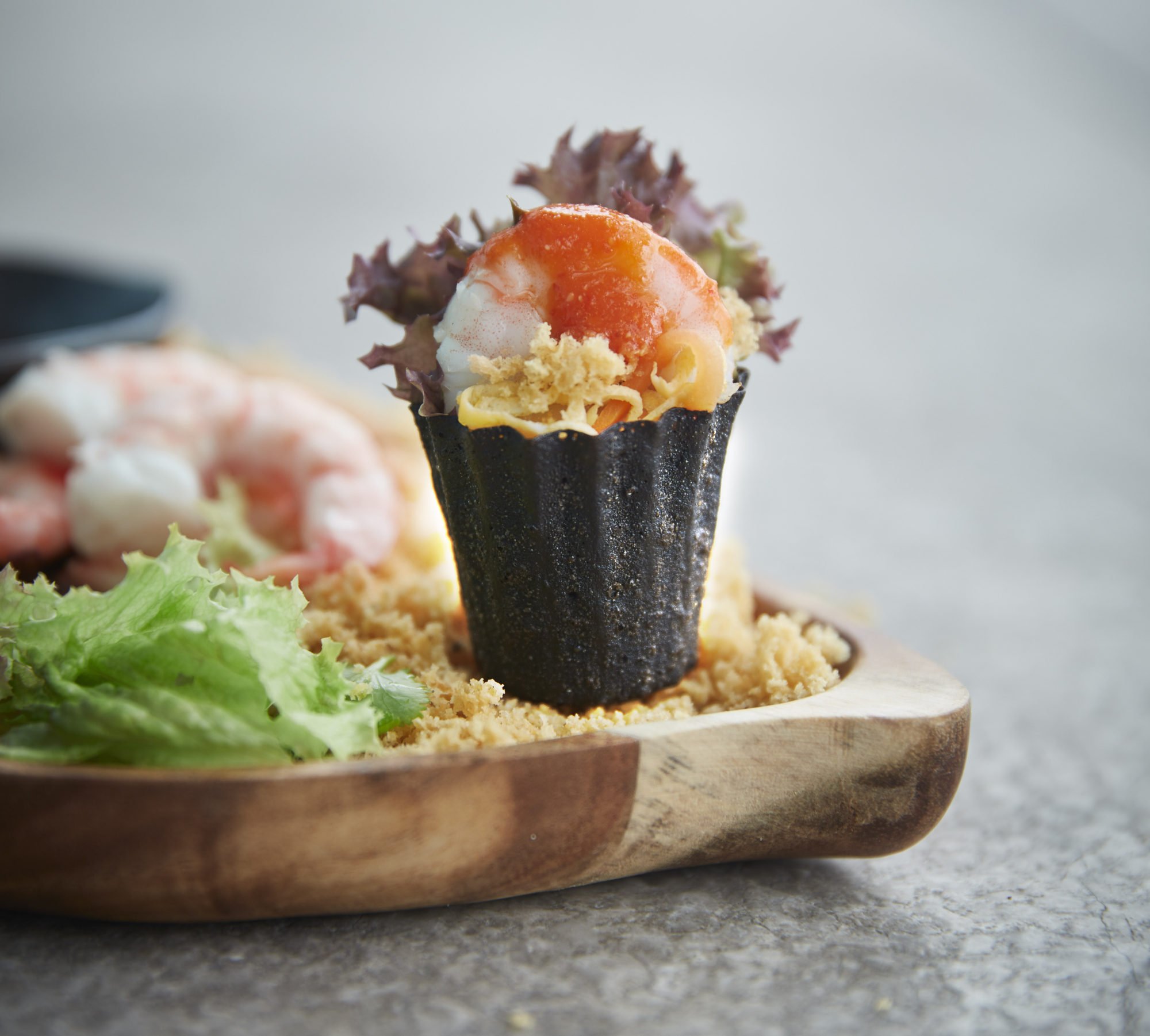 What do you do on your days off? "I don't cook at home, I like to go out and try food in other restaurants. Before the pandemic I liked to travel to eat in places like Taiwan, Beijing, Shanghai, Guangzhou and Shenzhen. On my days off I used to eat with friends after they finished work, but with dining restricted to 10pm, we can't do that now.
"Many people say I look young, and maybe that's because I drink soup every day. I'm always trying the bak kut teh in the restaurant, which we simmer for seven hours. If it's fresh then it tastes good."