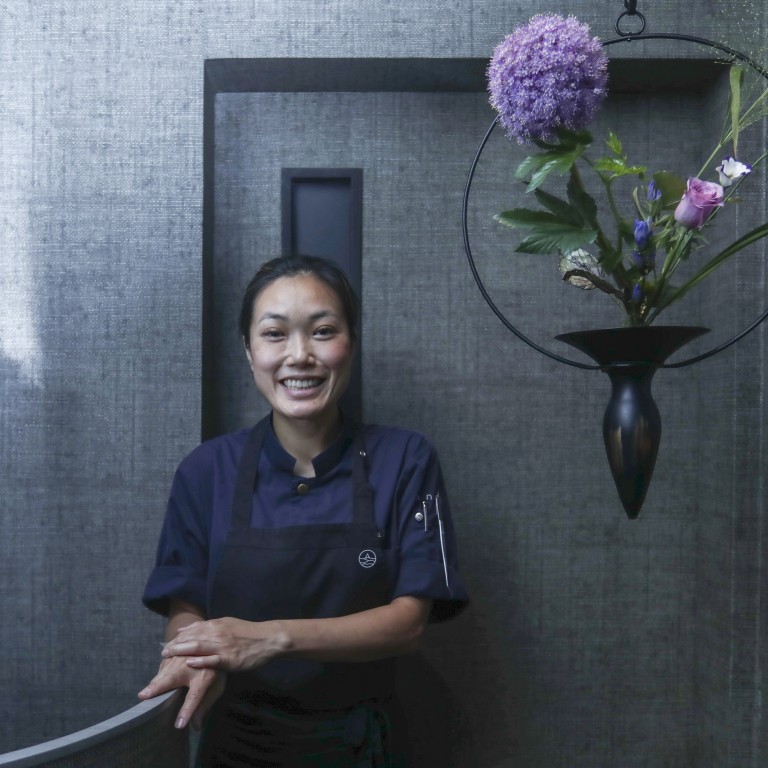 Profile
From box cake mixes to fine-dining pastry chef in Hong Kong, how Joanna Yuen quit advertising for the job she'd always wanted, and how it landed her in hospital
Joanna Yuen is a fine-dining pastry chef at Ando in Hong Kong, having been hired in 2017 by the Landmark Mandarin Oriental without any professional experience
She dreamed of being a chef but worked in advertising, and while in Singapore started baking – 'a Betty Crocker kind of thing' at first, she tells Bernice Chan
You started your career in advertising. What was that like? "I studied political science at the University of Melbourne and thought speech writing was an art. Unfortunately, I couldn't find a politician I wanted to write speeches for, but thought there must be some parallel between selling politicians and selling a product, so I applied that skill set in advertising.
"I had mentors who told me: 'If you can't write what you want to say in two lines, then you basically don't know the product well enough to know what to say.'"
How did you get into baking? "When I was 26 years old and working in advertising [in Hong Kong], I was transferred to Singapore for two years. It was less stressful than working in Hong Kong so I started making cakes in my spare time. I wasn't very good at it, it was a Betty Crocker kind of baking; out of a box and you add an egg.
"I focused on decorating, and making sugar flowers. I put pictures online and people actually asked how much the cakes were, and started buying them. I needed to find a way to scale it: bake, decorate and deliver. I decided I really wanted to give this a try and moved back to Hong Kong."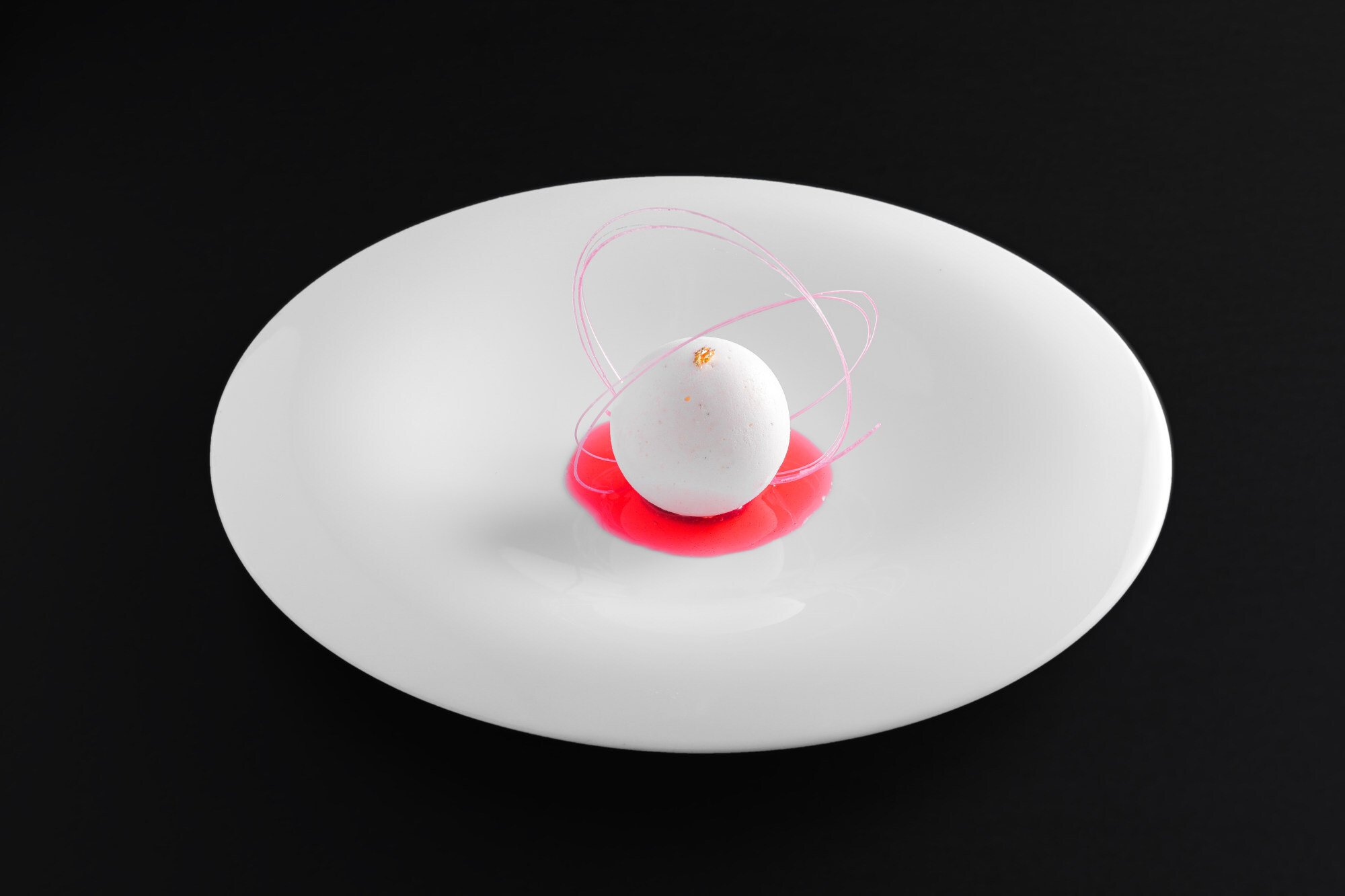 How did you get your first job in pastry? "I came back in 2017, but who would hire someone with no pastry background? So I made a portfolio of all the cakes that I had made and sent it to chefs on LinkedIn. I got really lucky because around that time the Landmark Mandarin Oriental [in Central on Hong Kong Island] had a pop-up store and they needed some casual staff so I started working there.
"Then someone left, so I was very lucky because they don't usually have vacancies. I worked full time for over a year. I helped make the breakfast buffet and tea sets at MO Bar, whole cakes that customers could order online and made edible takeaway gifts for guests at Amber."
Did you enjoy it? "I did. It was a challenge physically, mentally and emotionally because I had never worked in a job where I had to stand for 10 to 14 hours a day. It was a culture shock because I didn't have a culinary background, so I was learning from scratch and I was also a very slow learner. I've been slow all my life, learning piano, swimming. Once I actually learn the skill, I speed up really quickly, but my teachers have had painful experiences with me."
How did your parents react to your new career? "I had wanted to be a chef since I was 12 years old. My parents were not big fans of this aspiration. They said, you can explore this after university, which I did. I actually did like advertising but I also liked pastry. I wanted to try it; if I didn't, I would have regretted it."
What do you like about desserts? "I love to eat dessert but I love to make desserts even more because it makes people very happy. I like making people happy."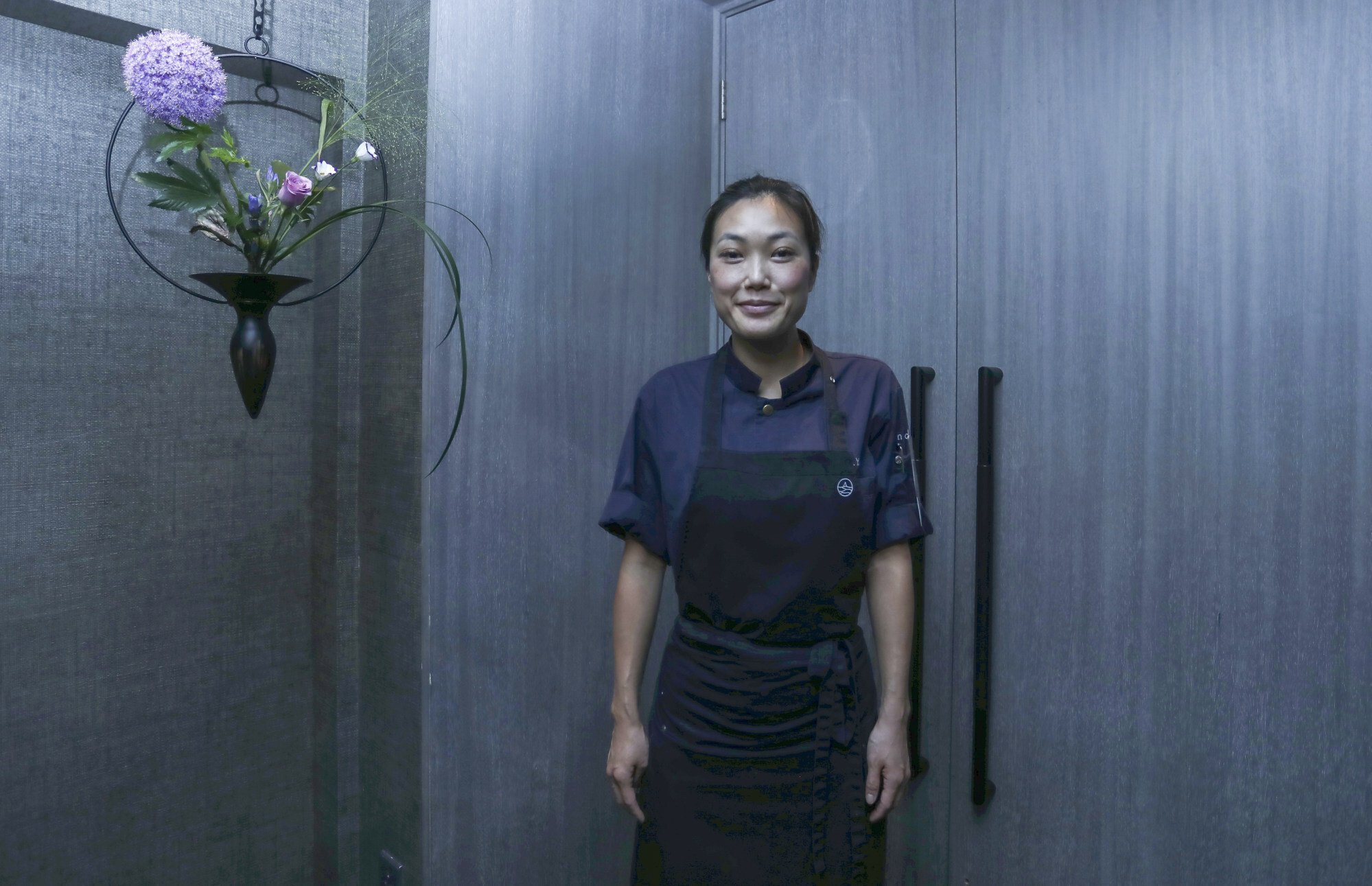 Where did you go after the Landmark Mandarin Oriental? "I went to The Ocean by Olivier Bellin [in Repulse Bay] as a casual staff member, but I wondered if I still wanted to continue. I got into this industry when I was 27 years old and wasn't sure how long I could stand 14 hours a day. But I really liked my six months at the restaurant and enjoyed fine dining. Then an opportunity at Nobu InterContinental Hong Kong [in Tsim Sha Tsui, Kowloon] came up and I worked there until it closed in April 2020."
You had some major health issues while working there. What happened? "I got septicaemia, where a bacterial infection goes into the bloodstream, and the blood travels everywhere, which led to pancytopenia, where I had one-quarter the amount of blood cells compared with a normal person, which means internal bleeding.
"The virus went into my lungs and, two days after I was admitted to hospital, I was transferred to the ICU because my lungs deflated and were operating at 60 per cent capacity. I couldn't breathe or talk. I was on a ventilator."
How did you become so ill? "I had a fever and I thought I could sleep it off. But, after four days, I thought something was seriously wrong and checked into hospital. The standard procedure is that they take your blood, but then they got worried. The doctors had seen this before and they knew it was only going one way – getting worse.
"They gave me nine bags of blood transfusions with antibodies and they injected me with steroids. We don't know which one was more effective but it worked. I was in hospital for three weeks.
"I don't know if it was stress related, but I wasn't sleeping a lot. I was constantly thinking how to make the operation better. My strength is creativity but my flaw is structure and organisation. I also wasn't very good at managing at the time, I was bad at delegating. I got onto this career path late and felt I needed to rush. I think that was the real reason, but I don't think that directly correlates to having septicaemia."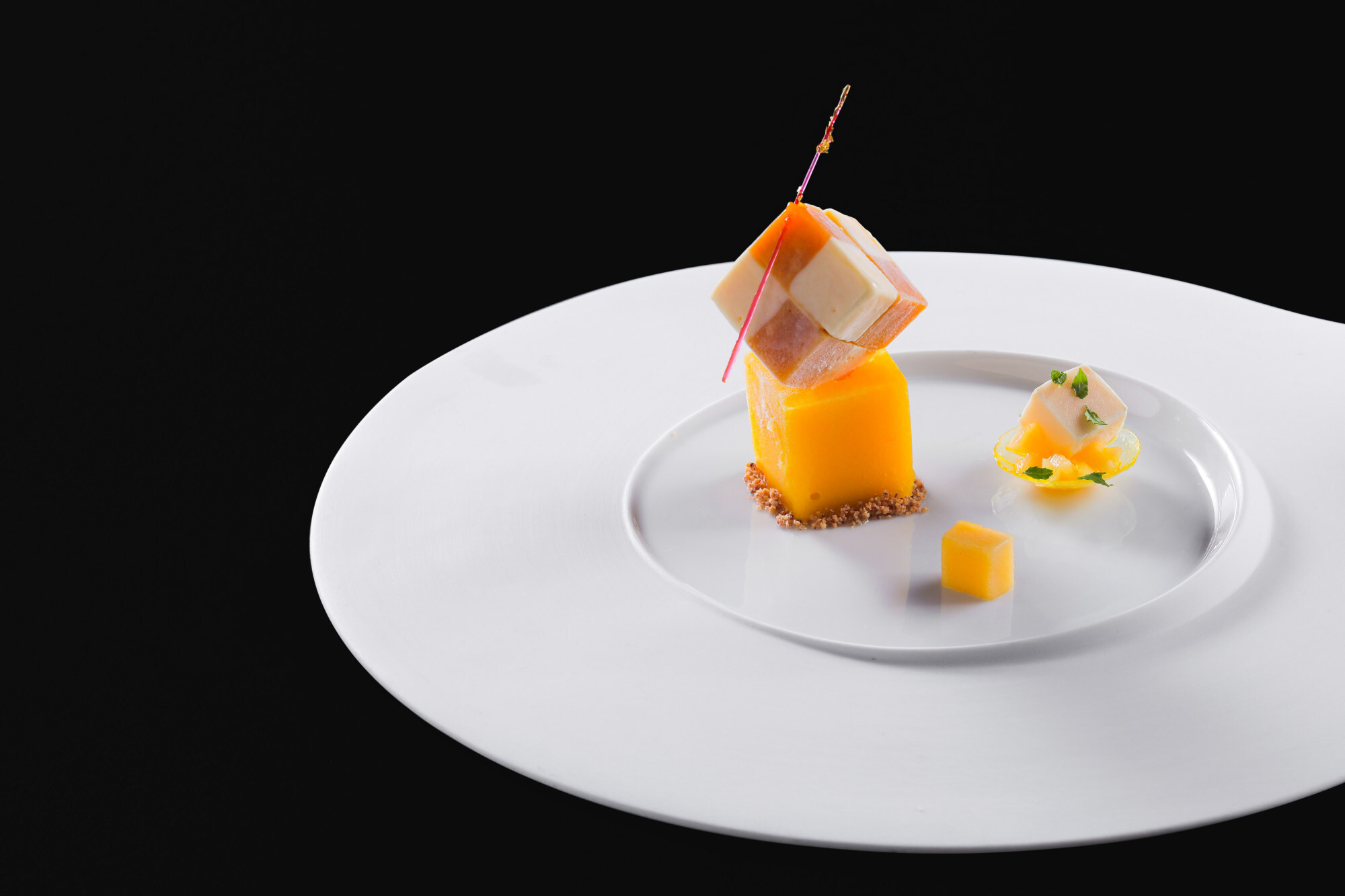 Plus you had a cake business on the side. "I was taking a few orders, mostly for friends and family, but I didn't make money from it, and it wasn't sustainable. After I learned how to scale up making desserts, I was more interested in refining them. This is why Ando is a good platform for me. We make very fine things, serving only 20 to 25 people per night."
What do you want your customers to feel when they eat your desserts? "The dessert comes after chef Agustin Balbi's rice caldoso, which is very yummy and hearty, so how do you continue that experience? The purpose of the pre-dessert is to make the customers feel fresh. Then the actual dessert has to have the wow factor, because it's the last thing you remember about the meal.
"That's why we serve the wagashi, but at the same time it has to under-promise and over-deliver. The presentation is so cute and the inside must taste even better than it looks in order not to disappoint people. That's why we started with the chocolate wagashi and when you cut into it, the caramel and passion fruit oozes out."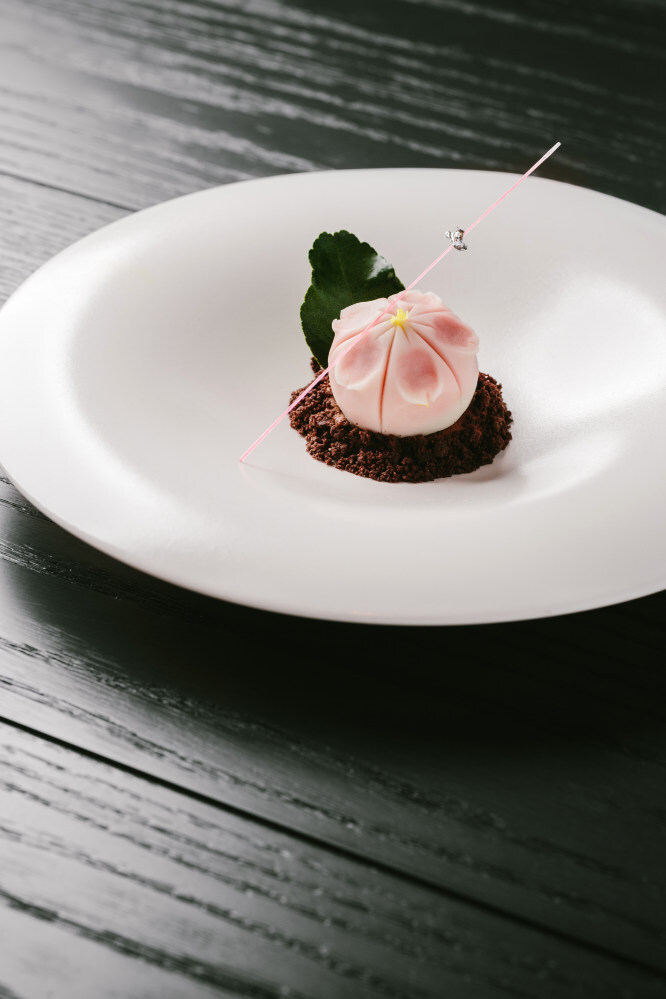 How do you decide what flavours to use? "I used to think desserts had to be a weird flavour, but Agustin taught me there is more power in nostalgia than novelty. It's better to be good and familiar than to be out of the box. He told me to make sure it's 80 per cent familiar and 20 per cent new. That makes so much sense."
What is your favourite ingredient? "I like ume [Japanese apricot]. It's sour so it naturally goes well with savoury and you can balance it with sweetness. It goes well with spicy things, too; it's versatile. I poke holes in them, then macerate them with raw sugar for 14 days. The juices from the ume come out and melt the sugar. It becomes a very thick syrup that you can put in sodas and make desserts, mousses and foams with. You could probably make ribs with it."
What desserts do you like? "I like savoury desserts, like sakura mochi – salty sakura leaf wrapped around glutinous rice with red bean or sour cherry.
I also like hot chocolate with sea salt. Sea salt just brightens everything."
Like what you read? Look for more food and drink in SCMP
Post Magazine
.