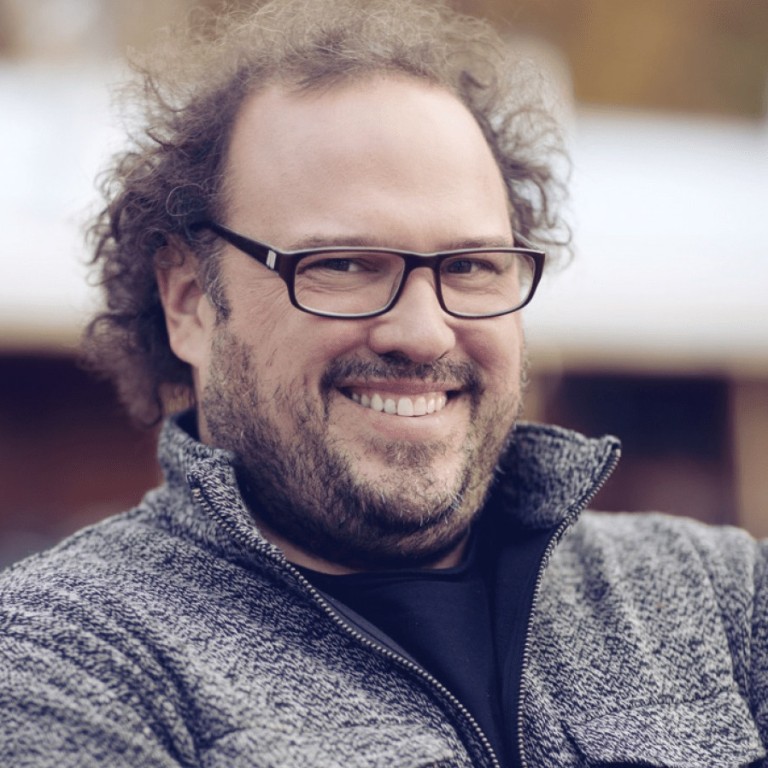 Anthony Bourdain loved his rich dishes of pork, lobster and foie gras – Martin Picard's recipes of excess and indulgence
In cookbook Au Pied de Cochon – The Album, Picard celebrates nose-to-tail cuisine, cooking Anthony Bourdain paid tribute to in an episode of No Reservations
Among his most indulgent dishes are foie gras poutine, pig's feet, lamb shank confit, lobster roll, stuffed pig's stomach and pickled venison tongue
Meat-eating foodies have been enamoured of Martin Picard's Au Pied de Cochon ever since the restaurant opened in 2001, in Montreal, Canada.
Even before Anthony Bourdain visited it in 2006 for an episode of No Reservations, the restaurant was famous for its unabashed excess, which seemed to include putting foie gras in just about every place where it might possibly fit.
A Canadian friend told me about visiting the restaurant and clashing forks with her husband as each one tried to get the last bite of the famous foie gras poutine, then feeling sick to her stomach afterwards, because the food, while delicious, was so rich.
Obviously, it is not a place for vegetarians – and neither is the book, Au Pied de Cochon – The Album (2006). On the same page as a recipe for shanks or feet or head you'll find a line drawing of a farm animal – mostly pigs – with the corresponding extremity missing.
There are sketches and photos of bacchanalian scenes of the dining room, with diners – wine glasses in hand – looking greedily at plates piled high with food. Other photos include pigs' heads being simmered in an enormous pot, animals being processed and carcasses hanging in a meat fridge.
In the introduction, Bourdain, who died in 2018, writes, "[Martin Picard's] restaurant, Au Pied de Cochon in Montreal, is a celebration, an ode to all things porky, ducky, fatty and wonderful. A return to the hearth where all of us learned to cook – a place where, through the careful application of heat, magical things happen.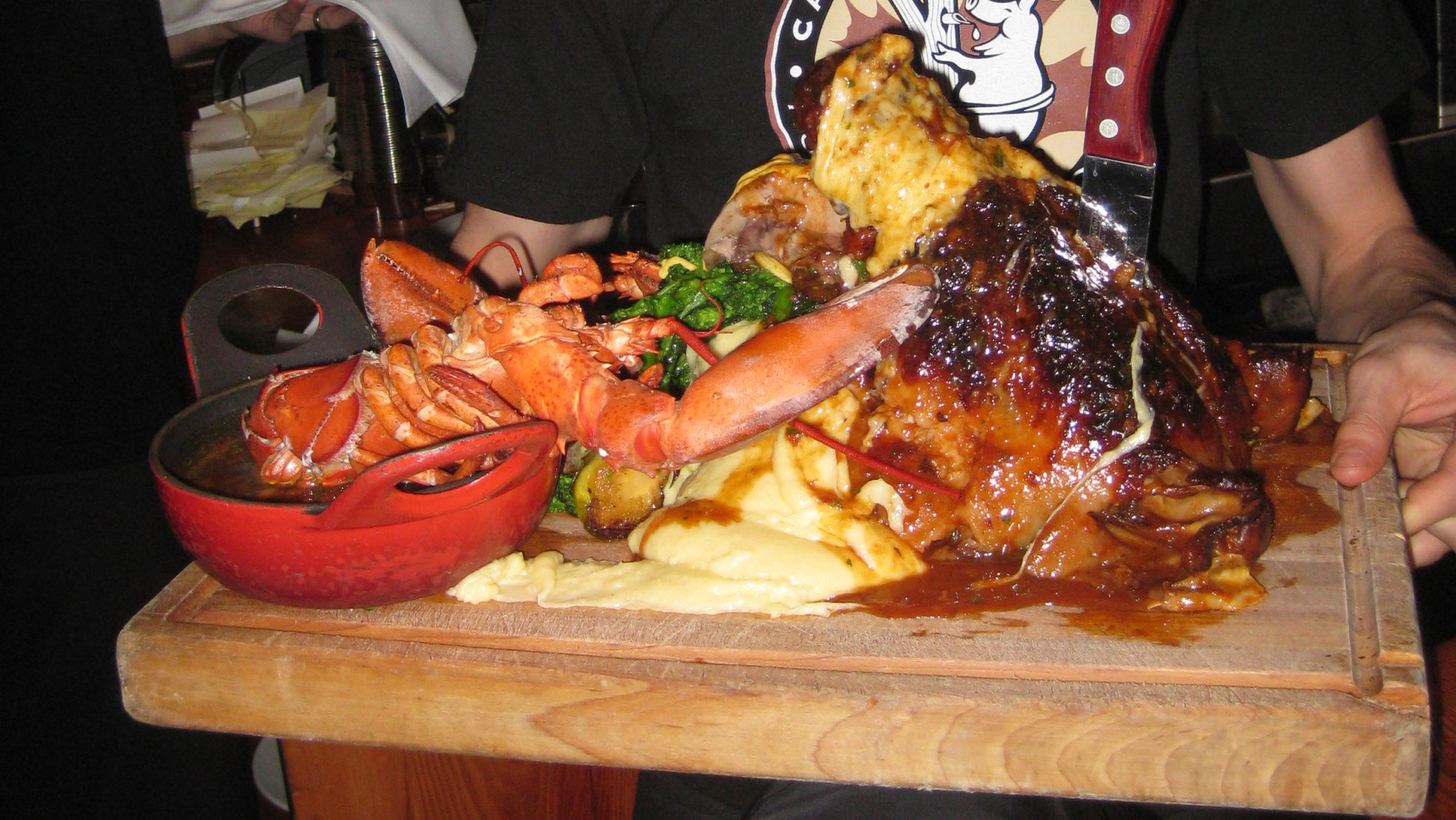 "In an open kitchen, behind a long, customer-friendly counter, he has created one of the Western world's few 'B***s***-Free Zones', a place where it's all about – and only about – what's delicious, pleasurable and true – and where too much of a good thing is never enough […]
"Martin Picard's genius – beyond having the impeccable sense and timing to realise that now, right now, is the perfect time to give the whole world of fine dining the middle finger – is that he knows who he is, what he loves to eat, where he comes from, what's good – and how to best prepare it so as to most effectively allow others to discover what was good about it all along.
"He understands how good these simple, pure, good things are – how much pleasure can be found in them. That he does not, apparently, see moderation as a virtue is – if anything – a refreshing perspective, particularly in these troubled times of 'small plates', raw food faddists, and cost-conscious chains."
Like so many chefs who choose to specialise in meat, Picard shows his respect to the animals he cooks by paying close attention to how they are raised, and then he takes care to use up every bit of them, so nothing goes to waste.
He writes, "[In opening Au Pied de Cochon] I found myself going against the current trend set by the media, who seem to have only bad things to say about pigs and those who breed them.
"In reality, the pigs themselves have nothing to do with any of this. The real debate concerns the way we collectively choose to raise animals slated for slaughter. To come down on the side of pork is to come down in favour of a style of cuisine which pays homage to this most versatile of animals, which can be eaten from one end to the other, from snout to tail […]
"What I have decided to do at Au Pied de Cochon is to deal exclusively with one independently run farm, whose quality standards are higher than those in the industry in general and where I know the animals are raised in the best possible conditions."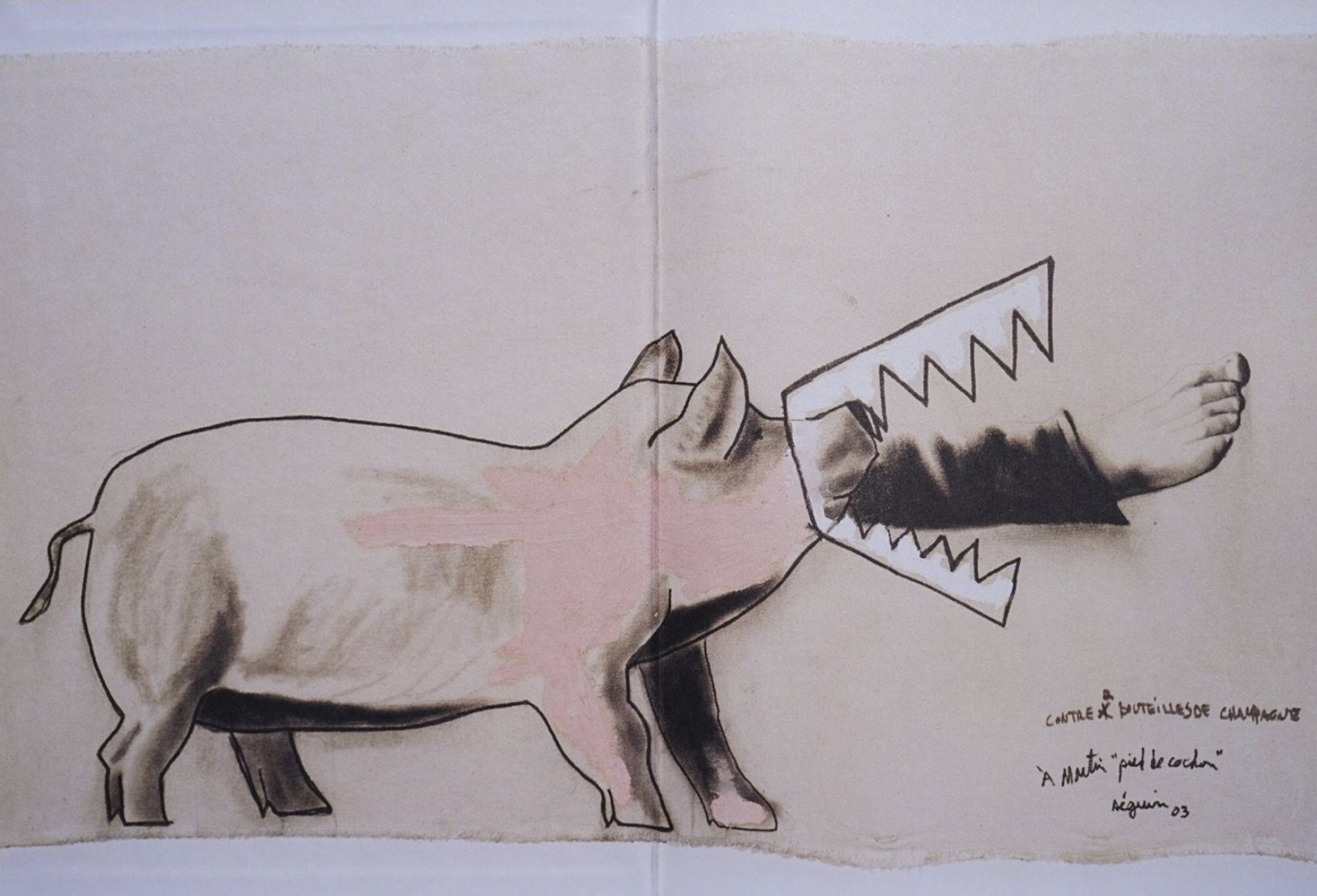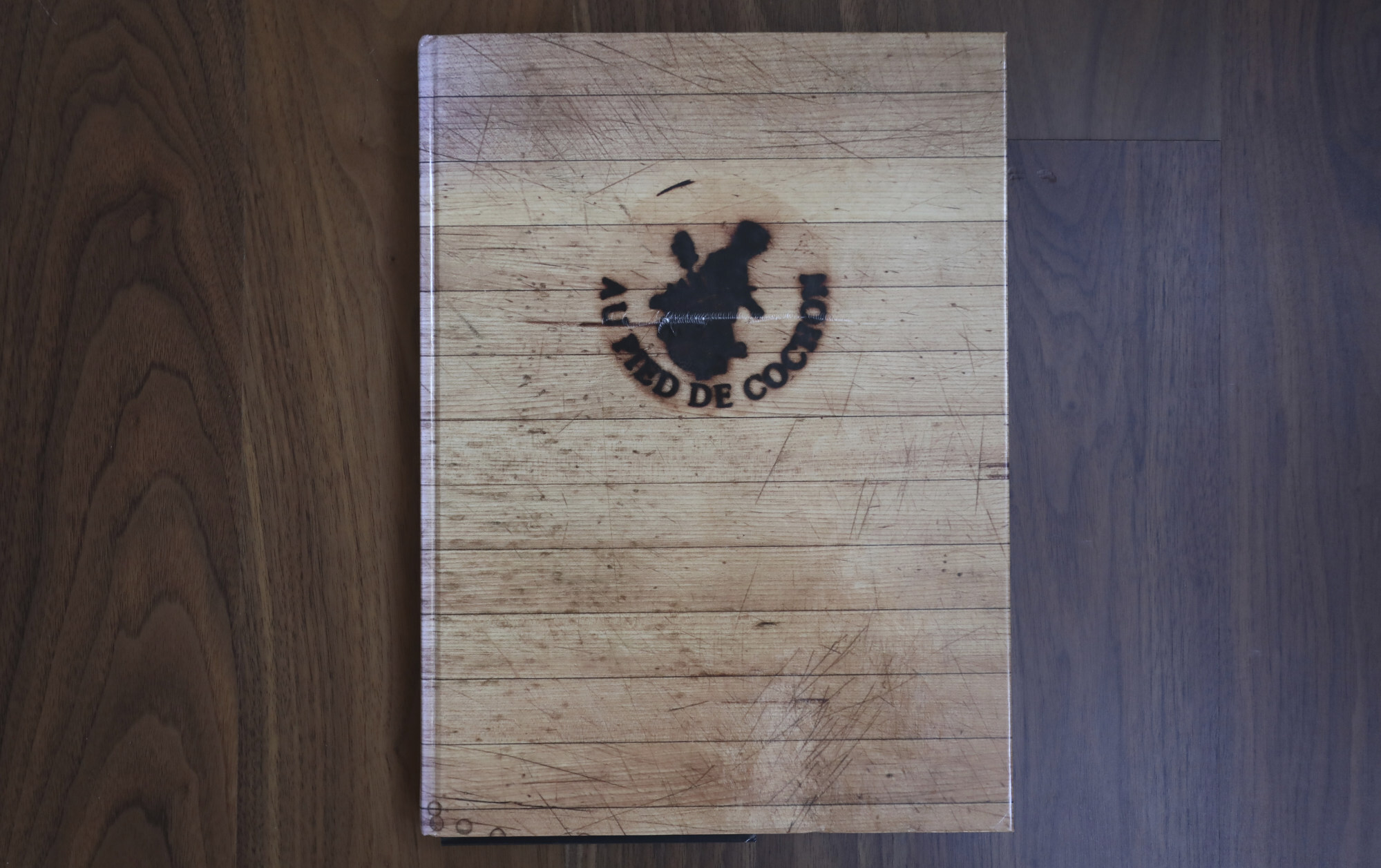 The book includes recipes for the famous foie gras poutine, as well as foie gras-stuffed pig's feet, lamb shank confit, boudin maison, duck in a can, chicken pie, lobster roll, stuffed pig's stomach, pot-au-feu, pickled venison tongue, pumpkin soup, fried pork rinds, zucchini flower tempura, mashed potatoes (which sounds decadently delicious: four potatoes flavoured with a whole head of roasted garlic, then mixed with 250 grams of cheese curds, 100 grams of butter and 200ml of full-fat cream), maple tart, and maple ice cream with cotton candy.
Like what you read? Look for more food and drink in SCMP
Post Magazine
.