Profile
Get more with myNEWS
A personalised news feed of stories that matter to you
Learn more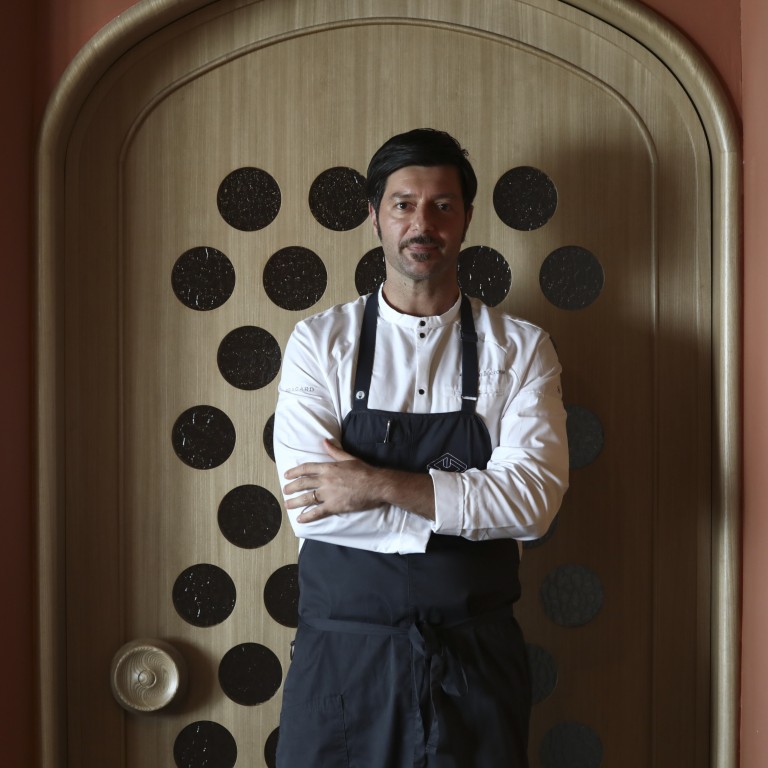 Profile
From learning cooking from a Sicilian chef in Berlin to working for Umberto Bombana in Macau: Estro chef Antimo Maria Merone
Neapolitan Merone moved to Berlin, where his cooking career started, before studying food in Parma
Soon after graduating, he moved to Hong Kong to work, followed by a stint in Macau for Umberto Bombana
"I'm from Napoli [Naples] and since I was a kid I have been interested in food. My parents would pick tomatoes and lay them out on the balcony to ripen in the sun. When I was about 18 months old, I crawled out onto the balcony and ate the tomatoes. My parents found me with tomato juice all over me.
"When I was around 11 years old, every day after school I went to my maternal grandparents' home. My grandmother was still working then so I reheated food she had made for me and my grandfather.
"Then I started saying, I don't want to reheat food, I want fresh food. I asked her to make the sauce and I would cook the pasta and mix them together.
"My mother's side were middle-class professionals while my paternal grandmother was a farmer. She raised chickens and rabbits, and grew fruits, vegetables and herbs. My father had eight siblings so everyone had to help out."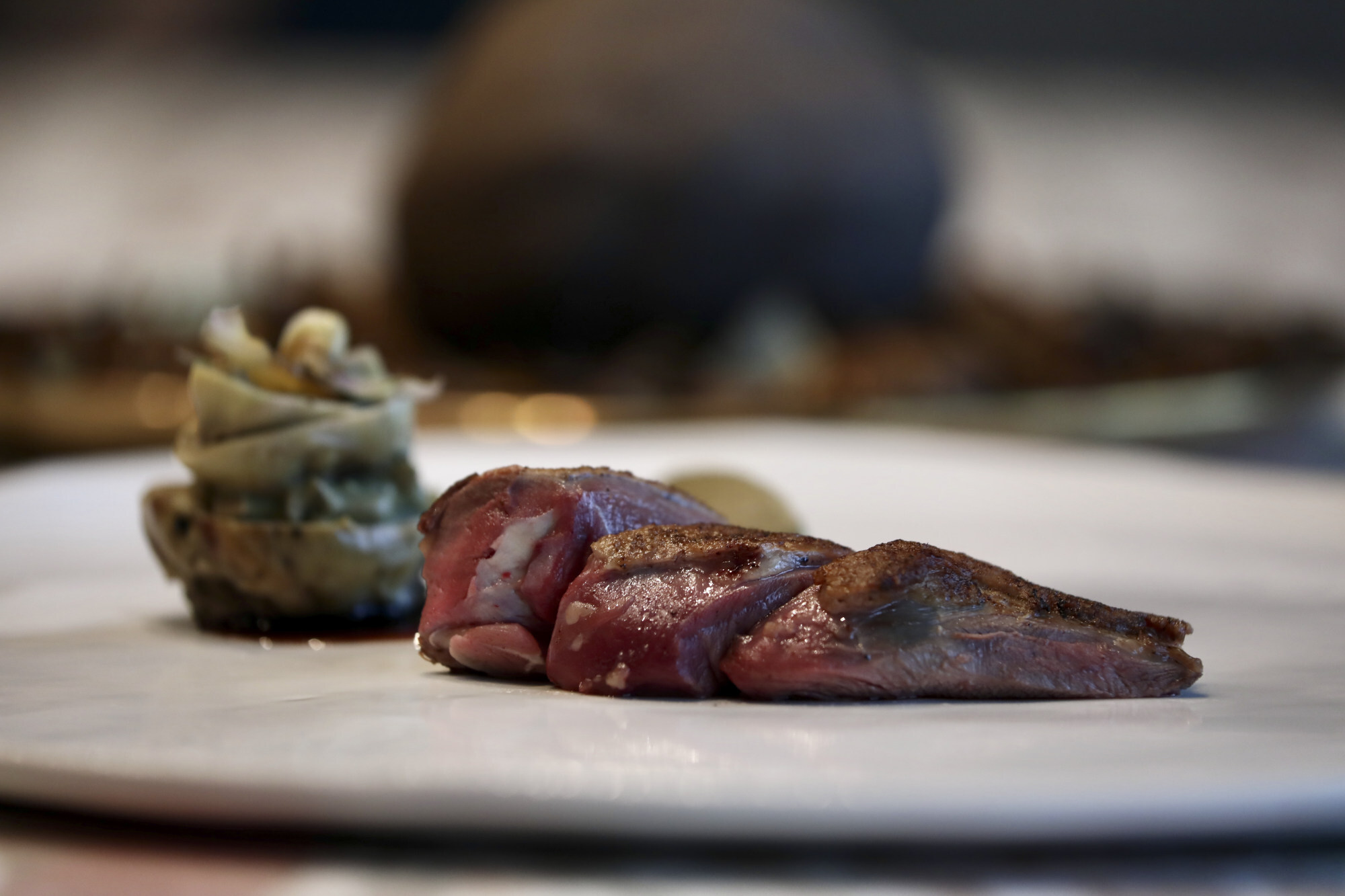 What did you do when you left home?
"In high school I wanted to go to culinary school, but my teachers encouraged me to go to university instead. I went to Milan to study finance but didn't like it. My parents invested a lot of money for me to study at a private university and Milan was expensive. I told my parents I couldn't finish university as I couldn't see myself in a bank or an office."
How did you become a chef?
"In 2005, at the age of 24, I took my backpack, no money, and flew to Berlin, where I had a few friends who had moved there before me. With no language skills I sustained myself by working in an Italian restaurant. The only thing I really liked to do was cook.
"I started cooking professionally in a small Sicilian restaurant called Vai Mó in Berlin. The chef, Gioacchino Conti, from Sicily, taught me how to cook and gave me inspiration and information. Gradually I became his assistant and was head chef of his second restaurant."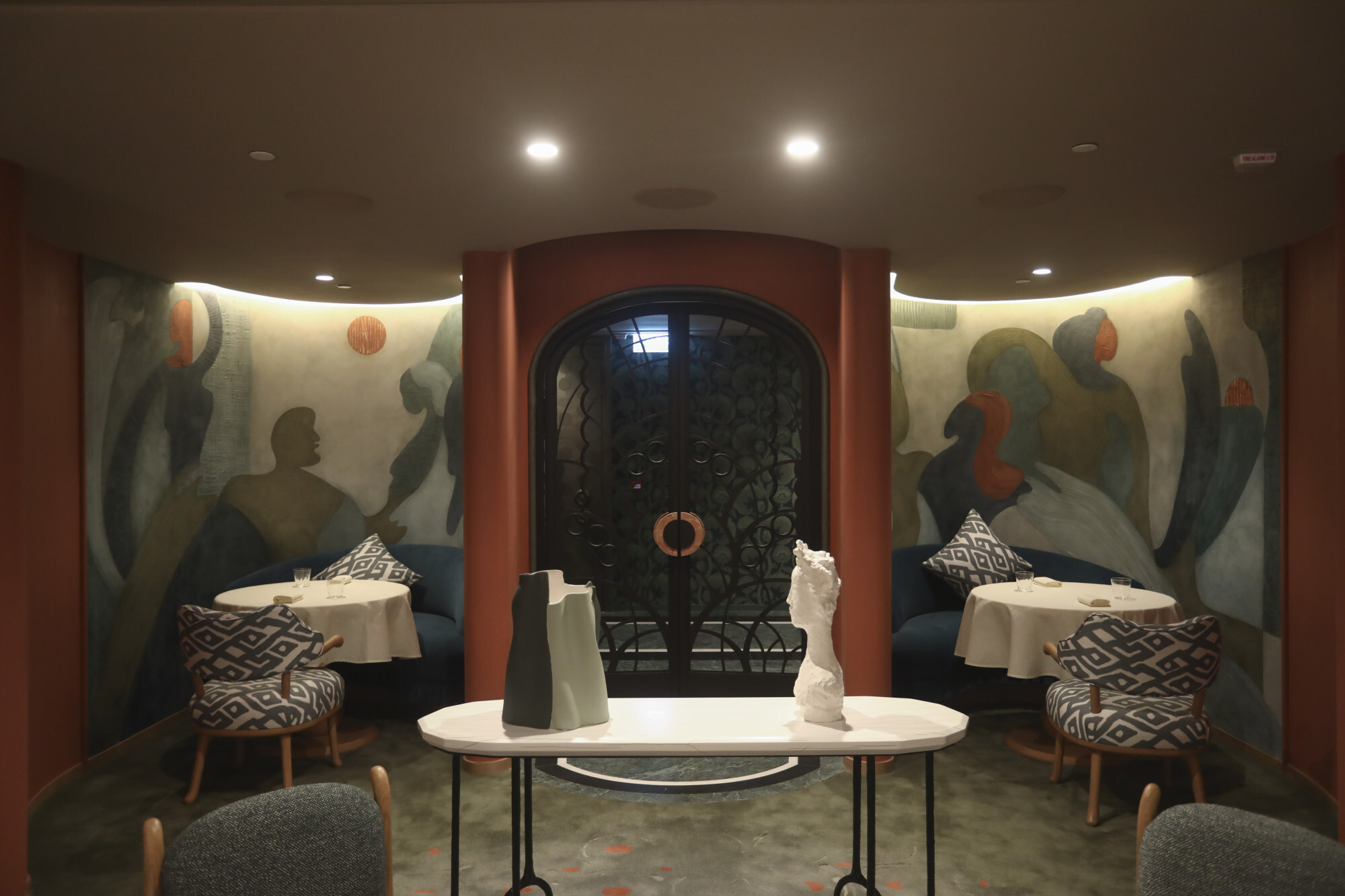 What did you learn from Conti?
"I hadn't worked in a proper kitchen before, so he taught me the importance of stocks. That was the first time I saw stocks prepared for each protein, and they were reduced to add flavour. Usually Italian food is very direct and express cooking, where you don't use stock.
"He was also the first chef I saw who cooked with natural products. He never used additives or took short cuts. All the vegetables, proteins and stocks were fresh. In the kitchens I worked at before we were short staffed and everything came from a can."
How did you end up going to culinary school in 2011?
"My mother pressured me to do it because she said I didn't have a proper education in cooking even though I was already working and I didn't want to come back to Italy. In the end, I went to Alma, a culinary school in Parma headed by Gualtiero Marchesi, the godfather of new Italian cuisine.
"It was the first time I sat down and studied food, because I had been learning on the job. Here I learned about physical and chemical processes, the right temperature to cook certain products. I graduated as one of the top students in the class, and in the history of the school. The teacher said, 'You're very good, you know what you are doing, but you are very old.' He said, 'Maybe you will work at a two-Michelin-starred restaurant and the head chef will be 23 years old and you are 29. Are you ready for that'?"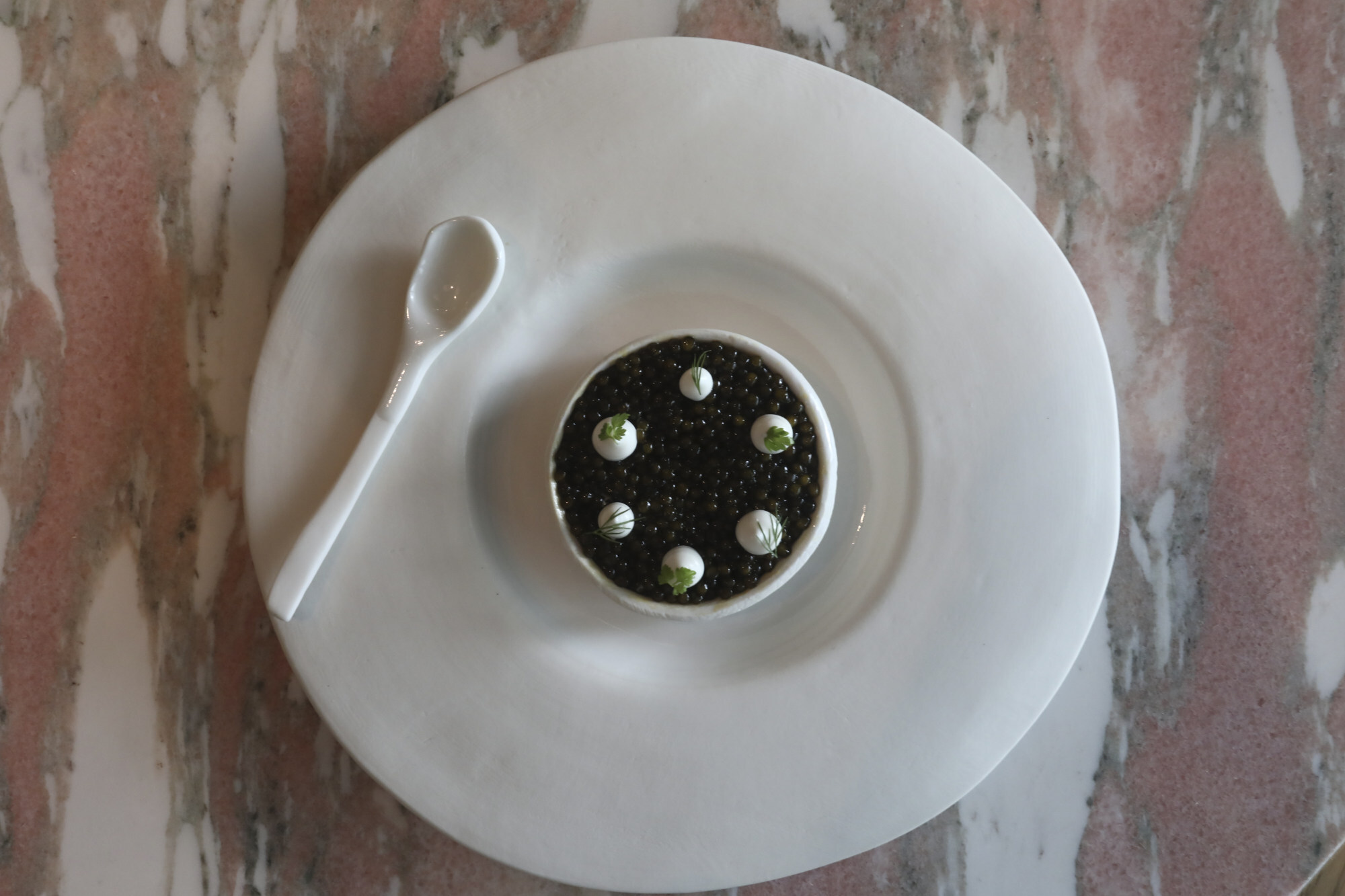 How did you get to Hong Kong?
"I did my internship at Massimo Camia's Michelin-starred restaurant in La Morra, Italy. Afterwards he asked if I wanted to work in Hong Kong for his friend
Umberto Bombana
, who had three stars. I contacted his people but I didn't hear back. I asked again a month later and they didn't have any openings.
"Then Massimo said his friend Philippe Léveillé was looking for a chef who was multilingual, had worked abroad before and was willing to go to Hong Kong to open a restaurant. I met Philippe in his two-Michelin-star Miramonti L'altro [in Concesio, Italy]. I did a tasting for him and he hired me. I worked in his restaurant for three months and then in May 2012 I flew to Hong Kong to open L'altro."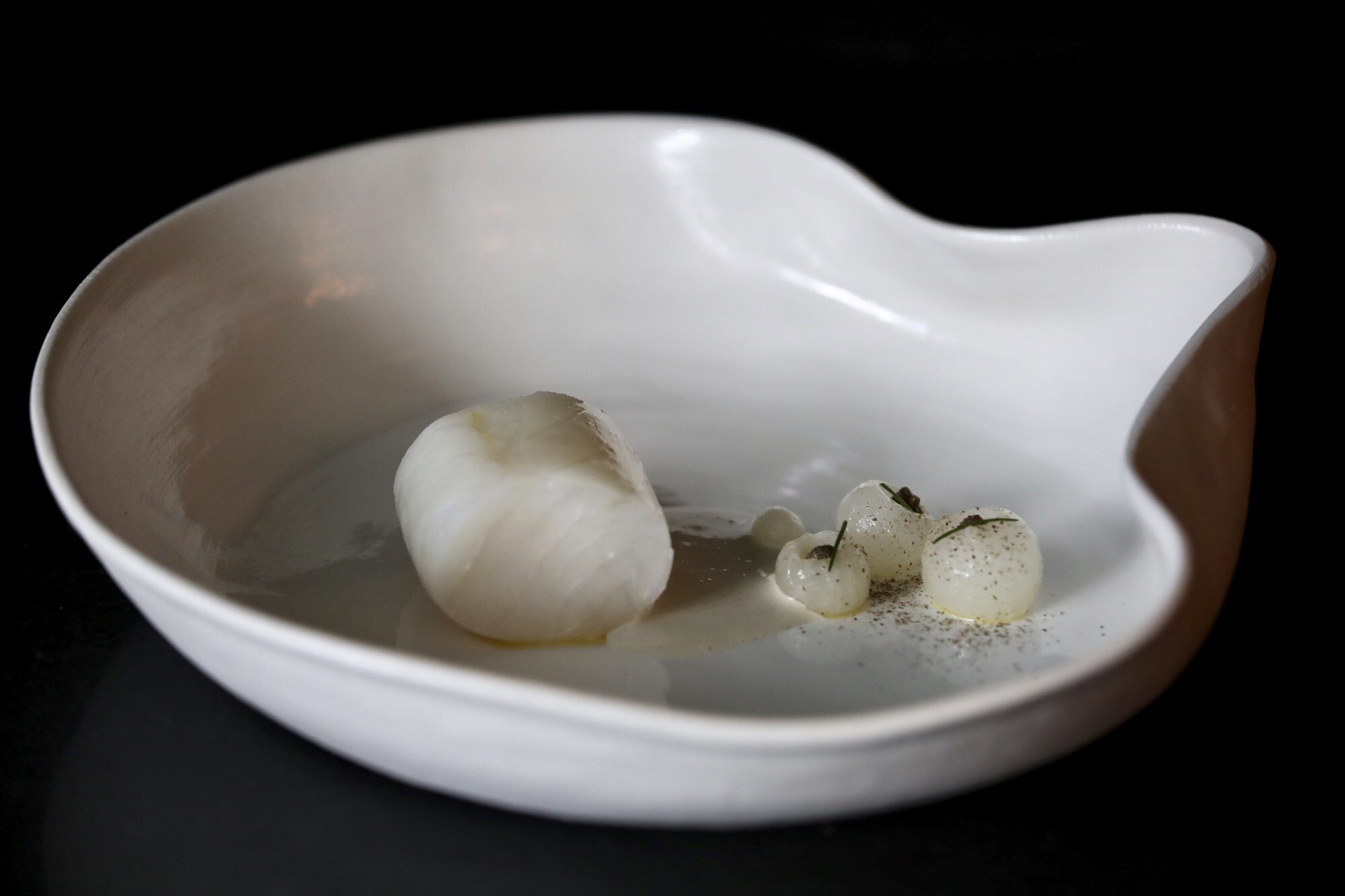 What was that like?
"I had never been to Asia in my life, and within two weeks his team of 10 people all resigned. I was a young chef with a European temper – the stupid gweilo. In the end, we had a few people in the kitchen and managed to pull through."
But you still managed to get a Michelin star for L'altro?
"Four months after we opened, we were lucky enough to be awarded a Michelin star. I couldn't believe it. When they called me to tell me we had been awarded a star, I said, 'Huh? What are you talking about?' I called Philippe and told him we got a star. It was really crazy. I was the first graduate from my culinary school to get a star. I called up my teacher and told him, 'I'm not too old'."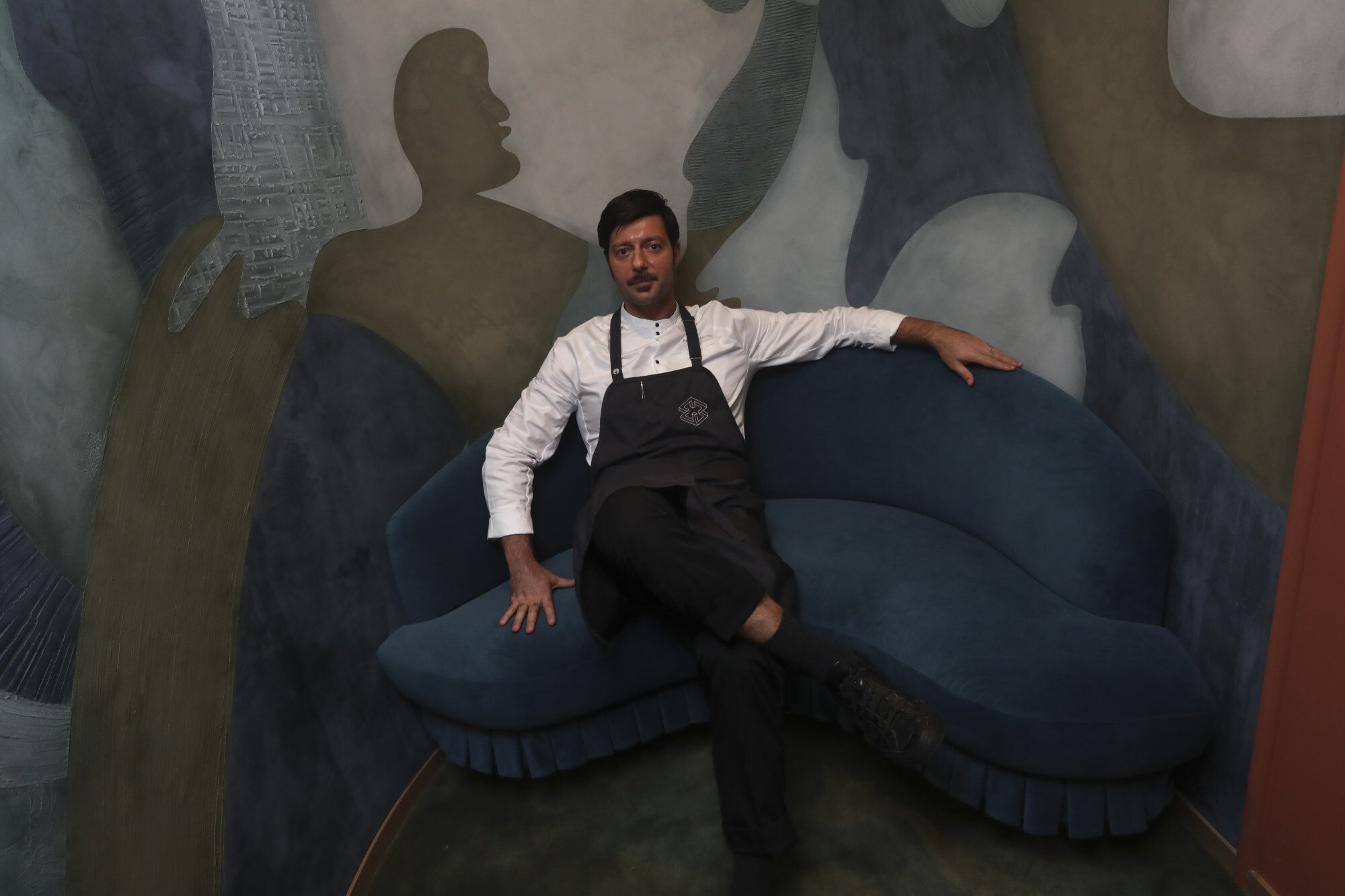 What did Léveillé teach you?
"He works with butter as a technical tool, not just as a fat. He uses butter to deliver a certain texture to a sauce. We don't use it much in Italian cooking, but for me he opened a world I was not aware of. His food is very interesting. He uses foie gras, pigeon, products not many Italians cook with, because he has a French approach to Italian cuisine."
How did you get to Macau?
"In 2014, I was looking for a new challenge. I met Bombana and he was looking for a chef to open Otto e Mezzo in Macau. He came to L'altro to eat, liked my food and we talked. We opened
Otto e Mezzo in the Galaxy Macau
in 2015 and a few months later it got a Michelin star. I joked with Bombana that three years ago he didn't even want me as a chef de partie and now I was his executive chef.
"He treats me like a son and Bombana is really my culinary father. When I went to Macau I respected his brand, but soon after, when he came to Macau to try my food, he encouraged me to express myself more and that was my drive to stay in Macau. He let me feel the restaurant was mine and he always encouraged me."
Tell us about your new restaurant, Estro.
"Estro means 'inspiration' in Italian. It's a mirror of myself as a person and cook. The concept is contemporary Italian, mostly Neapolitan in the approach. I'm not going to just replicate traditional recipes in a contemporary environment, but with inspiration from history, my childhood in Napoli.
"There are some dishes that have 200 years of tradition that have been modernised, and some dishes that are inspired by an ingredient from, say, Japan and cooked using a Neapolitan preparation."
Like what you read? Look for more food and drink in SCMP
Post Magazine
.