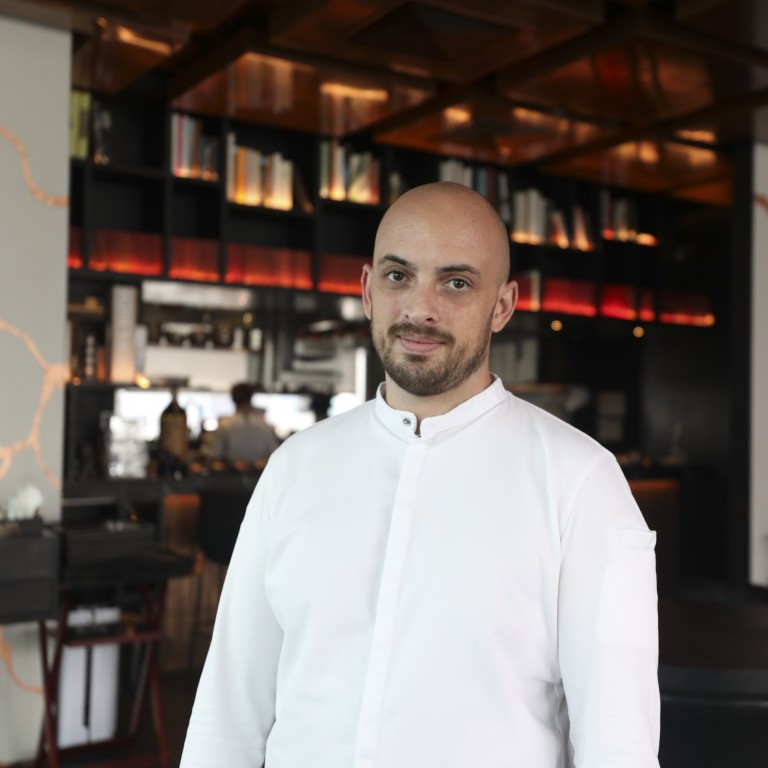 Profile

|
When Brad Pitt and Angelina Jolie were his neighbours: French chef in Hong Kong Maxime Gilbert talks madness on the Med, Michelin stars and learning from Yannick Alléno
After deciding to become a chef at 14, Maxime Gilbert, now at Écriture in Hong Kong, spent five years at culinary school, before heading off to work in the US
He returned to France, where he worked with Yannick Alléno on and off, with a spell on the Cote d'Azur where Brad Pitt and Angelina Jolie lived three doors away
"I was born in Cognac, near Bordeaux, in the west of France. My father worked for a cognac company called Aldi. He spent six to 10 months of the year travelling to Hong Kong, Tokyo, Singapore and Taipei.
"My dad was always telling me about his travels. When I was around seven years old we almost moved to Hong Kong because he spent so much time there, but a year later we moved to Bordeaux instead.
"My dad's side of the family were musicians and photographers, while my maternal grandfather was a pied-noir [a term for French settlers in Algeria] – 'black feet' – living in Algeria, where my mother was born. During the Algerian revolution, they got kicked out and left with only their suitcases.
"My grandpa started again in Cognac by sweeping floors in a company and ended up becoming CEO of 2,000 employees. Even though the two families were so different, my parents loved to eat. Growing up we always had good meals, but no fancy ingredients."
Did you go to culinary school?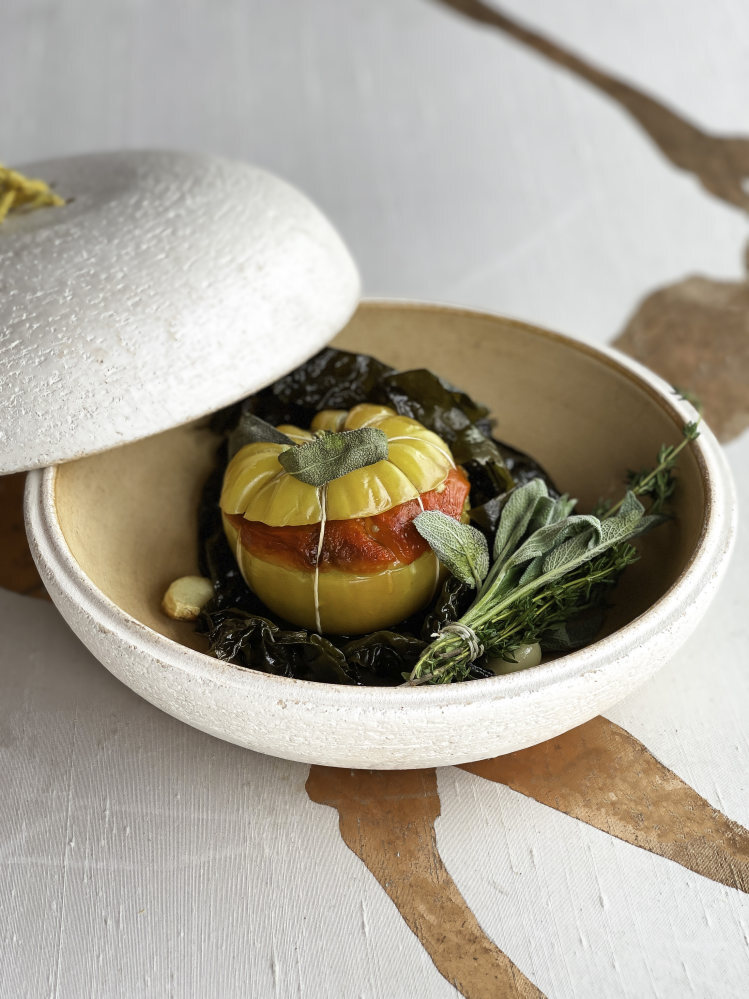 "I started making cakes with my mum and by the age of 14 I'd decided to become a chef. I applied to Lycée Hôtelier de Talence, in Bordeaux, and at the time they received 500 applications, narrowed it to 300, then accepted 75. In the interview I had to wear a suit and they were very tough with me, maybe because I have a big mouth and talked a lot. I did the five-year programme.
"My first internship was supposed to be as a waiter wearing a bow tie, but I didn't want to do that so I chose to do my training in a bistro in Soulac. The second year I arranged to go to Restaurant Richard Coutanceau, where the son, chef Grégory Coutanceau, told me stories like how at Hôtel Plaza Athénée [in Paris] people opened €5,000 bottles, and about menus that cost 200 to 300 francs, and Michelin stars."
What was it like working in the US?
"Just before my final exam at the hotel school, at 19 years old, I wanted to go to the United States and got a job in the bistro at the Sofitel Philadelphia. I spent less than a year and a half there. Many of the kitchen staff were big black guys and then there was me, a skinny French guy, but they were supercool.
"I grew up in the restaurant. The week I arrived, the chef got fired, and a new guy replacing him resigned. One day I went to see the executive chef and asked if I could be the chef. A month later he gave me the position. I wasn't even old enough to go into a nightclub."
What did you do next?
"I soon realised I was a chef, but of what? I didn't know what I was doing, I'd never worked for a chef before or a big restaurant. So I bought the Michelin Guide and my dad helped me write a nice cover letter and I hand-wrote each letter to every two- or three-Michelin-starred restaurant in France.
"At the time digital cameras were new so I added photos of my dishes to my CV. I wrote to chef Yannick Alléno and soon started working with him at Le Meurice hotel, in Paris. He boasted of being a two-star chef taking over a one-star restaurant and of how he was going to get three stars. The first year he got his second star and the third year he got his third."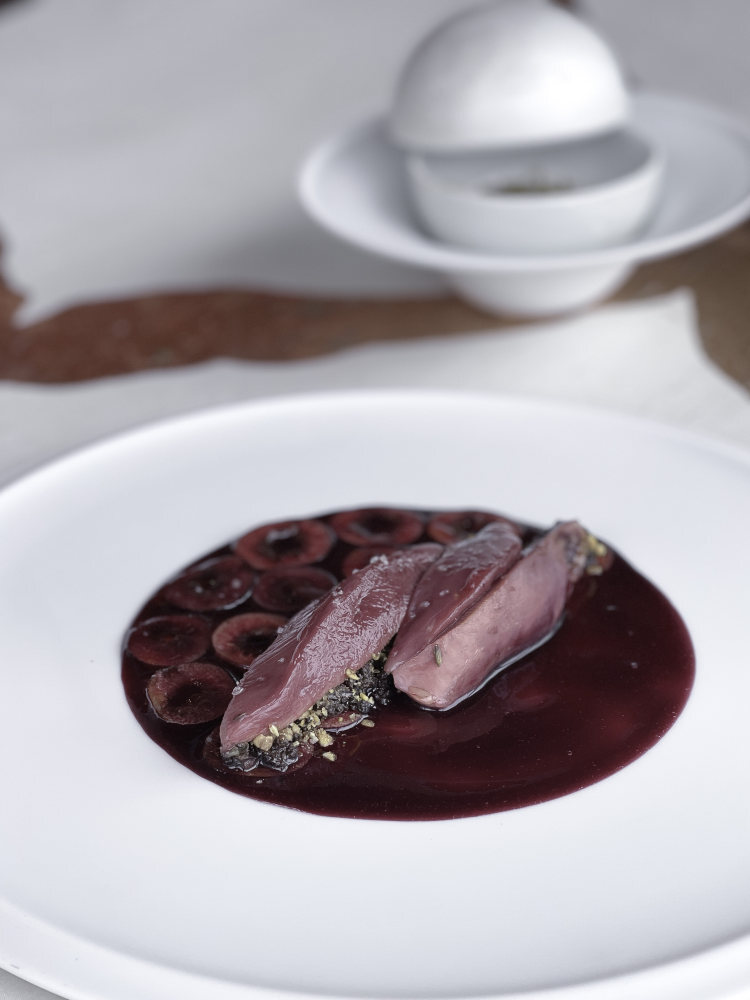 You were with Alléno for 10 years. What did you learn from him?
"A lot and he also evolved a lot. There are chefs who are stubborn and don't change, but he's open-minded and has a vision, which is what I try to do at Écriture. I can see what he did when I was with him and what he is doing now is not the same. You cook for a reason. He is a very hard worker, he's not waiting for something."
What was it like working in the Cote d'Azur?
"I went to two-Michelin-star Le Restaurant des Rois, in La Réserve de Beaulieu, on the Mediterranean coast. It's a small palace converted to a hotel that was family-owned. Every morning the owner came to say good morning to everybody, and we cooked every lunch and dinner and took it to his flat.
"I was living in Saint-Jean-Cap-Ferrat, and at one point my neighbours three houses down were Brad Pitt and Angelina Jolie. Every morning I saw 25 scooters there and never understood why. At the end of the summer I met a chef who told me he cooked for them. That's when [Jolie] gave birth to twins, in 2008."
What did you do after that?
"I went back to Yannick Alléno and he sent me to Marrakech to open the Royal Mansour. I started as sous chef but was quickly promoted to chef de cuisine. I stayed two years and it was amazing. I did everything, trained the staff, created recipes on my own. I had a diplomatic suitcase flying in produce every week, like white truffles, turbot and Miéral Bresse poularde.
"In 2013, I arrived in Hong Kong to work at Amber as chef de cuisine. I love the city because you can get the best, beautiful produce from all over the world. Chef Richard Ekkebus [of Amber] was working with products from Fukuoka and I fell in love with Japanese produce, especially the seafood, which has a lightness to it."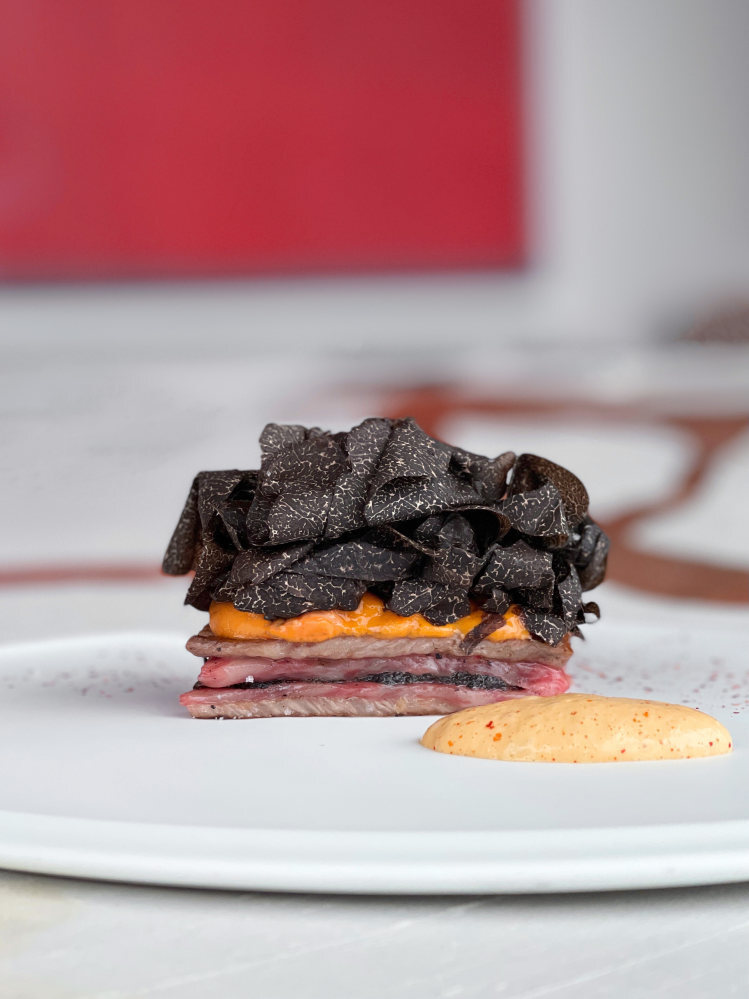 What was your vision for the dishes at Écriture?
"I created most of Amber's dishes and could have taken some of the best ones, but it would look like Maxime took Amber's dishes. I had to rethink everything. When you work for a long time for a big chef you have this tendency to continue to do what you have been doing and it's very difficult to be detached. It took me four years at Amber to detach myself from Alléno. [At Écriture] I was ready to go fast, and had no second chance.
We opened in April 2018 and in December that year we received two stars. Now we keep improving the restaurant, it's a constant evolution."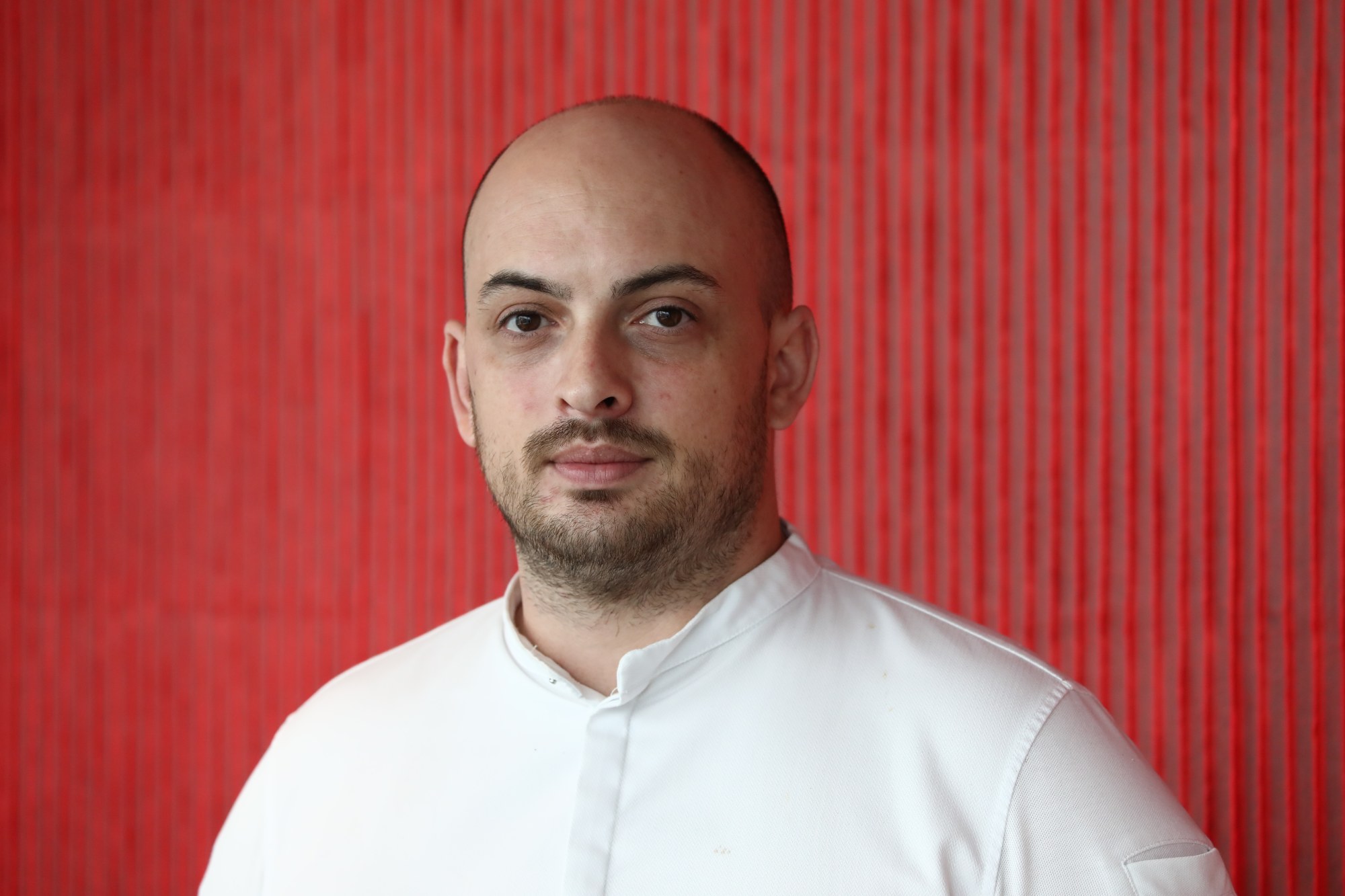 How do you create dishes?
"Before, I used to draw them out. Now I write my ideas down. I think about the flavour profile, the texture and then finally the presentation. Some dishes we bring back from before and change them, or they are seasonal.
"This year the game menu will be different. I can do a beautiful venison with a strong sauce, but I prefer to do something I haven't done before. My next step might be to go to a country where I don't have access to all this top produce and try to be as good as here.
"It needs to be a challenge; if it's the same, it's less exciting. Artists have periods because they evolve, they finish doing something and then move to the next thing. Some will be better than others but they keep playing, enjoying and discovering."
​Like what you read? Look for more food and drink in SCMP
Post Magazine
.