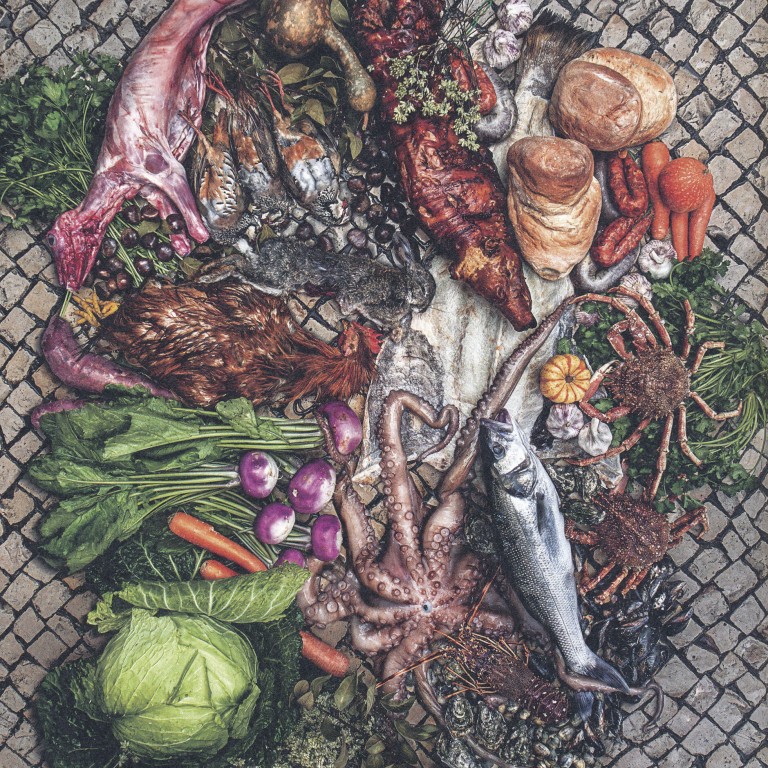 What do artists cook in their kitchens? A museum stays relevant during Covid-19 by creating cookbook of recipes provided by Ai Weiwei and others
Pre-pandemic, eating with artists was one way Mami Kataoka, director of the Mori Art Museum in Tokyo, got to know them beyond their work. Then the borders shut
Amid Covid-19 a digital programme was set up to connect artists and viewers – they contributed recipes that were compiled into Artists' Cookbook Under Lockdown
What do you do when a pandemic forces the closure of your contemporary art museum in Tokyo, your staff have to work from home, you can't travel to visit the artists you showcase (and vice versa), and everyone is forced to put their lives on hold?
If you're the Mori Art Museum (MAM), you find other ways to stay relevant and, like so many other businesses, you go online.
That's what Mami Kataoka, director of MAM, describes in Artists' Cookbook Under Lockdown (2021). She says that, pre-pandemic, eating with artists was one way of getting to know them beyond their work.
In the preface to the book, Kataoka writes: "One can find that there are many artists who are good at cooking. Some even have the culinary skills of a professional chef. As a curator, whose work involves visiting artists' studios in order to organise exhibitions, we often have chances to enjoy home-cooked meals by artists and exotic dishes from various places around the world.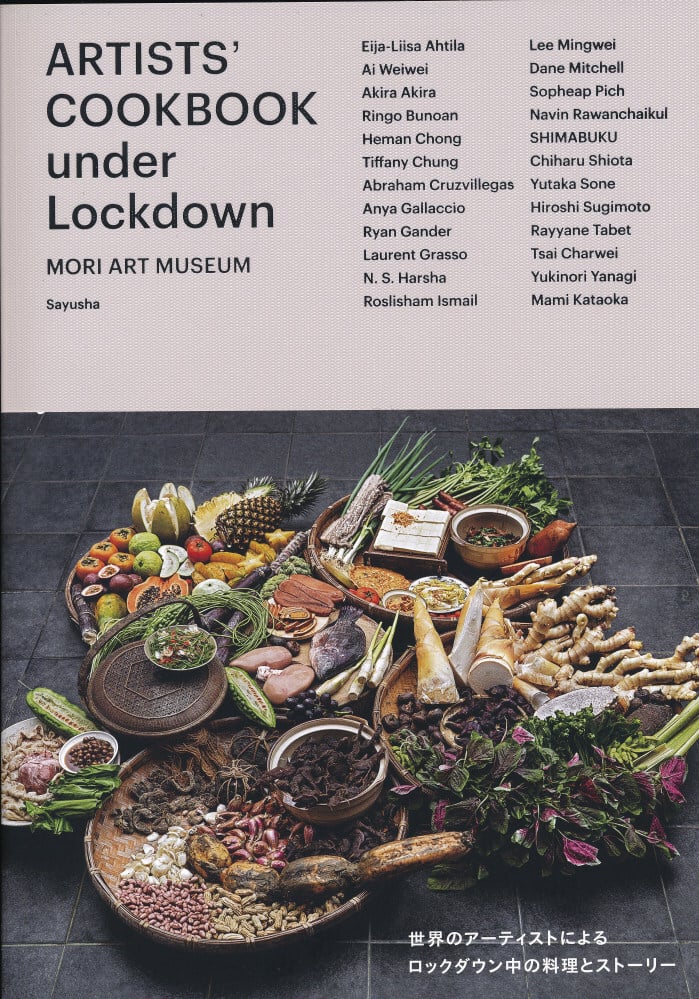 "It is an important part of research for curators, who serve as mediators between artists and viewers, not only to meet directly with artists and see their works in person, but also to be aware of their environments – where and how their works are created and the kind of people they are surrounded by. We can uncover a lot of things by looking at food culture […]
"In 2020,
Covid-19
spread so quickly around the world. I travelled to Taiwan, Singapore, and New York at the beginning of the year, and the situation was already severe when I returned to Japan. Shortly after I was taken by surprise by the lockdown of Hong Kong, the wave hit Japan and we had to close Mori Art Museum from the end of February.
"Our closure continued for five months until the end of July 2020. Increasing numbers of museums were closed, first in Asia and then in Europe and the United States, and then almost all over the world […]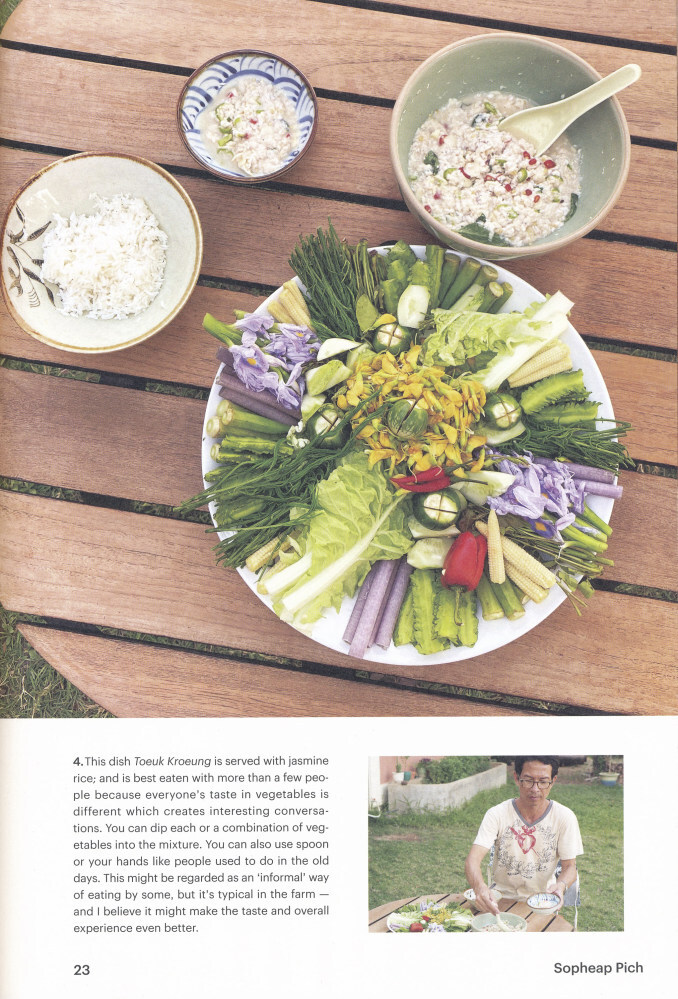 "During their closures, museums [ …] began to develop digital programmes. Since Mori Art Museum did not really have digital programmes, only using website and social media for announcements of exhibitions and learning programmes, we had to establish everything new […]
"We formed a special team for creating 'MAM Digital' under such circumstances. As all members brought various ideas, I proposed 'Artists' Cookbook by MAM,' an original programme for MAM Digital. It was an idea aiming to connect artists and viewers all over the world on MAM's digital programme […] Who was where and what foods were artists cooking?"
Recipes contributed by the artists were released online before being compiled into the cookbook. Be warned: not all the contributions are recipes with precise measurements and detailed instructions – some are more like concepts.
Take the one by
Ai Weiwei
, for example. The Chinese artist was in Portugal in July 2020, and his contribution, titled "Ecosystem of Life and Death in Nature, the World Around Us", shows bountiful displays of raw ingredients including lotus root, peanuts, fur-on rabbit, kidneys, octopus, sausages and sweet potatoes. Lebanese artist Rayyane Tabet writes that he had thought of giving a recipe for mashed potatoes, but decided instead to tell the European folk story of stone soup.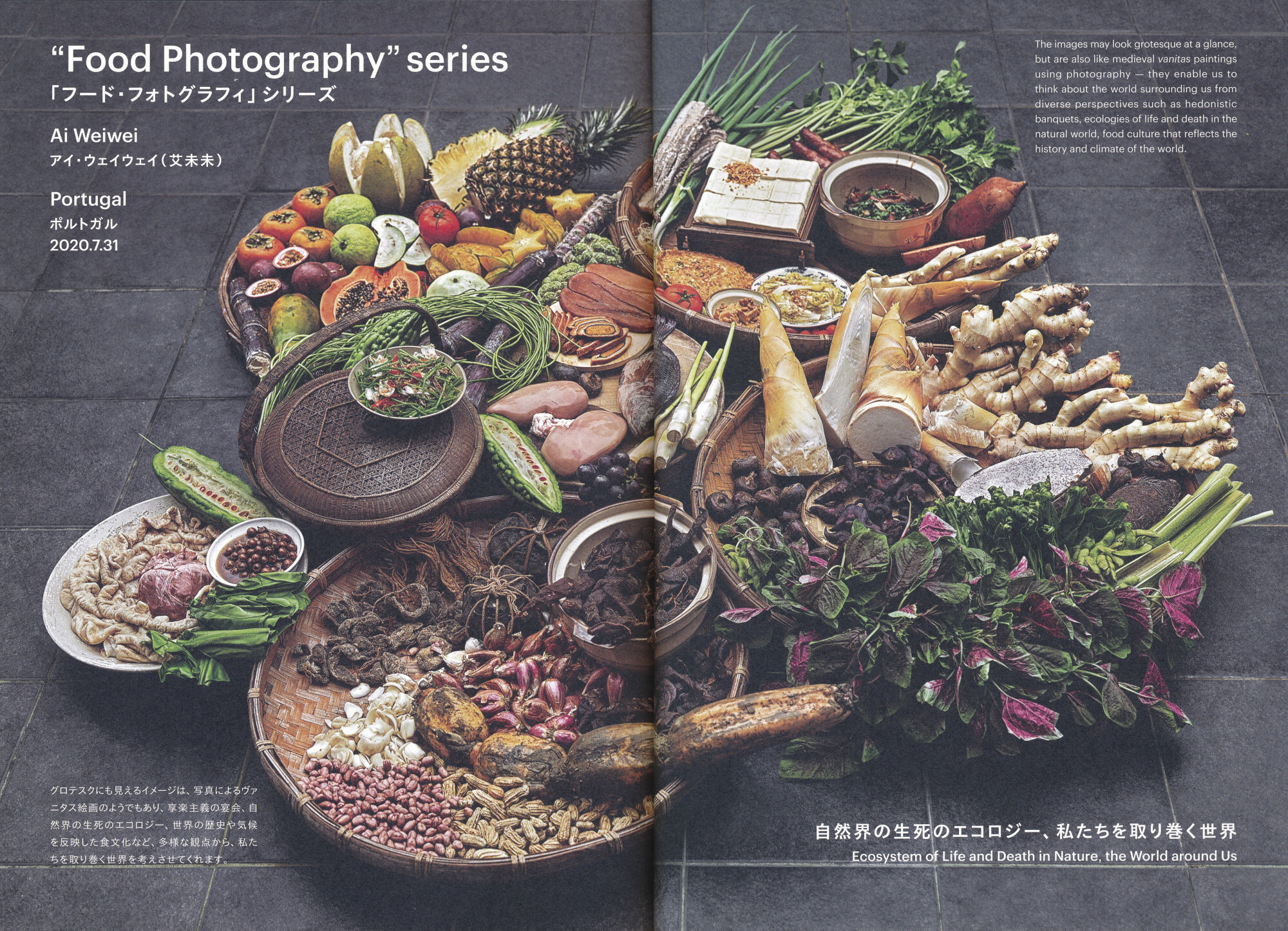 There are more traditional recipes too, including one for toeuk kroeung (spiced water) by Cambodian artist Sopheap Pich. Others include stewed daikon radish by Akira Akira, Hyppönen's potatoes by Finnish artist Eija-Liisa Ahtila, Tiffany Chung's Vietnamese hot meat pie, Chiharu Shiota's daifuku mochi with sweet bean paste and strawberries, "memories of Grandma in a Taiwanese bento box" by Tsai Charwei, Yutaka Sone's Italian family-style tomato sauce, and Mami Kataoka's Kusama lotus.
​Like what you read? Look for more food and drink in SCMP
Post Magazine
.