Profile
Get more with myNEWS
A personalised news feed of stories that matter to you
Learn more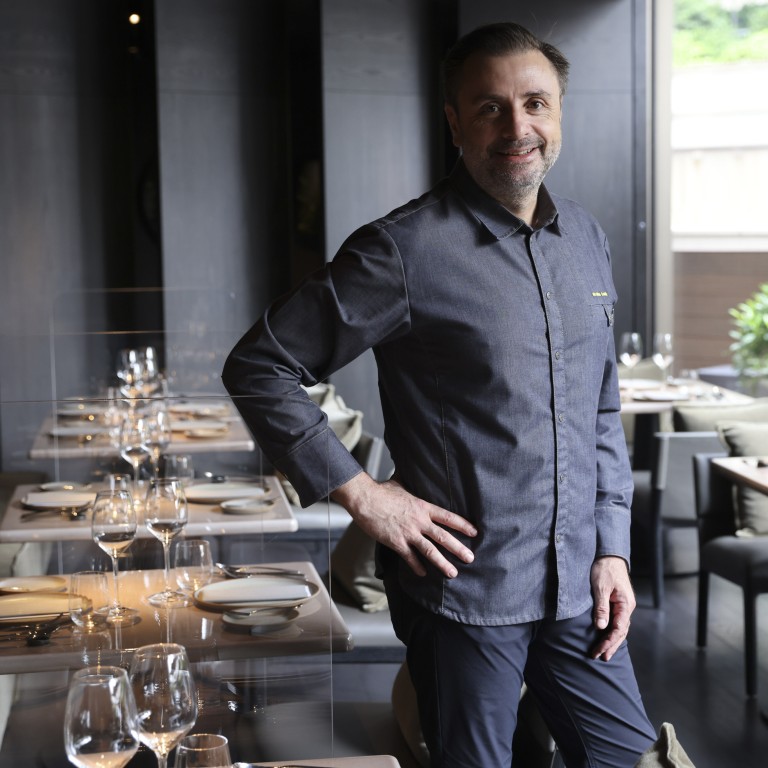 Profile

|
Why a Michelin-star French chef prefers bistro cooking, and the secret to the croque-monsieur his team at Ami in Hong Kong serve
Nicolas Boutin went to Dublin to learn English, hotels to learn management and Boston to perfect the burger, and is head chef at Épure and Ami in Hong Kong
He talks about becoming a sous chef with Michel Troisgros at 24, working in paradise and his take on the classic croque-monsieur
"I was born in Châtellerault, over 300km southwest of Paris. I left school at 14 years old, I didn't like it and wasn't good anyway. I had to do something. I like to work with my hands, learn by practice, so in France you either become a mechanic or go into food and beverage.
"I first did a pre-apprenticeship in a charcuterie, then catering in Châtellerault and apprenticeships in small restaurants and hotels. When I was 18 years old, I moved to nearby Poitiers, to work in fine dining."
Where did you go afterwards?
"A year later, in 1989, I wanted to push myself. I went to the Michelin-starred Maison Lameloise, run by chef Jacques Lameloise. I had to keep going because I didn't have much financial support from my family. It was a very classic restaurant. I learned about brigades that had more than 20 chefs. I started doing vegetables, then rotisserie and pastry, and learned how to survive, because as the younger one in the kitchen you have to adapt to working with different people."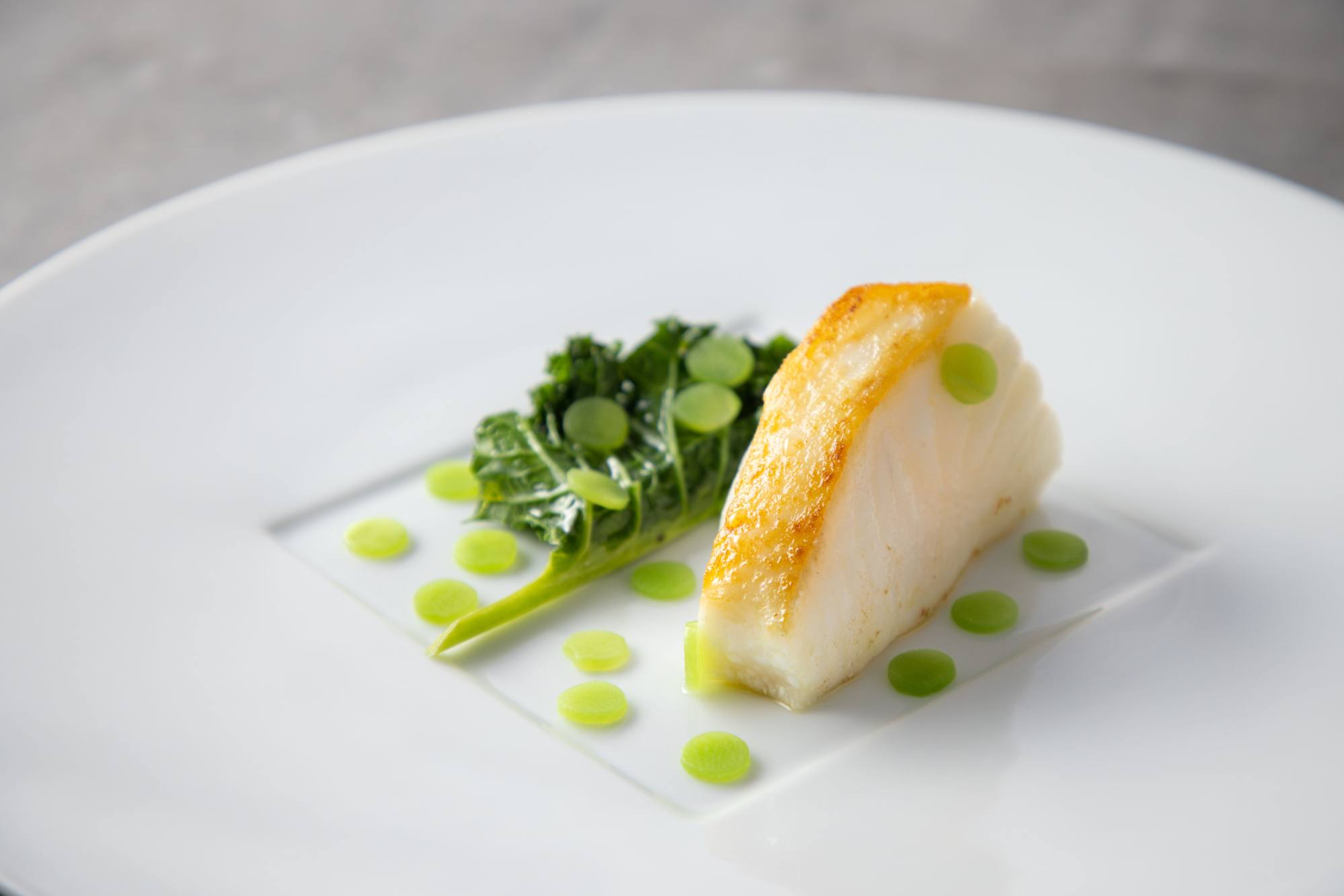 What was working with chef Lameloise like?
"At the vegetable station I made mashed potatoes just before service. I cooked then peeled them, and wasn't supposed to cut them. But one time I did, and Jacques saw it and screamed at me and everyone knew about it.
"When I moved to another station, I could tell the guy who replaced me didn't give a damn about what he was doing. One day he didn't have enough mashed potatoes and so he took the trimmings from the fridge and put them in the pot and didn't even cover it to cook faster. Jacques came and I thought that was going to be the end but he didn't say anything.
"When I left Maison Lameloise, I asked Jacques about that. He said, 'Usually, when you have good people, you push them to do what they should do, but the other ones you leave on the side.' Only then did I know he liked me."
How did you like working at Michelin-starred Les Frères Troisgros?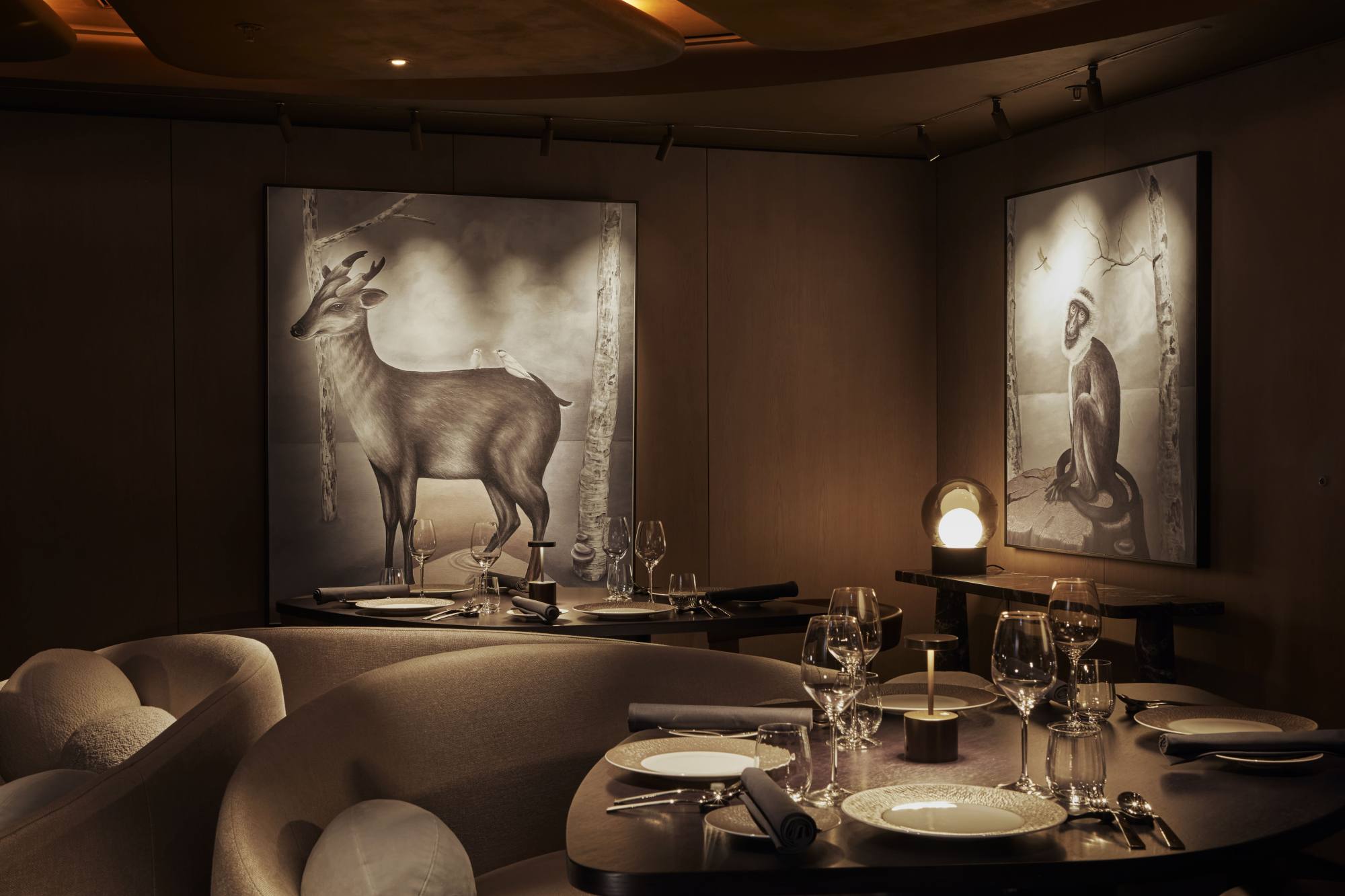 "When I was around 23 years old, I started working there as a commis chef. Then, three weeks later, I became a chef de partie. Then Michel Troisgros let me go to the hot station and after a year he promoted me to sous chef, at 24 years old. I was able to travel with them to places like Canada and the United States.
"I learned classic dishes at Troisgros, but at the time Michel was starting to do more contemporary ones. He had come back to the restaurant because his uncle had died – he returned to help his father – but wasn't sure if he would stay. It was the beginning of Les Frères Troisgros' evolution."
Why did you leave?
"When I travelled with the Troisgros I could not speak English and needed to learn. At the age of 26, I went to Dublin, Ireland, and worked in a very small restaurant, and focused on learning English. There were only four of us working in the place, and most of the time the kitchen porter was drunk, so I did the washing up myself.
"After three years, a friend and I opened a small business selling coffee and takeaway, and did some catering, as opening a restaurant was too expensive. I did the mise en place in the morning and then sold my food during the day for over two years. It was then that I began to love food more."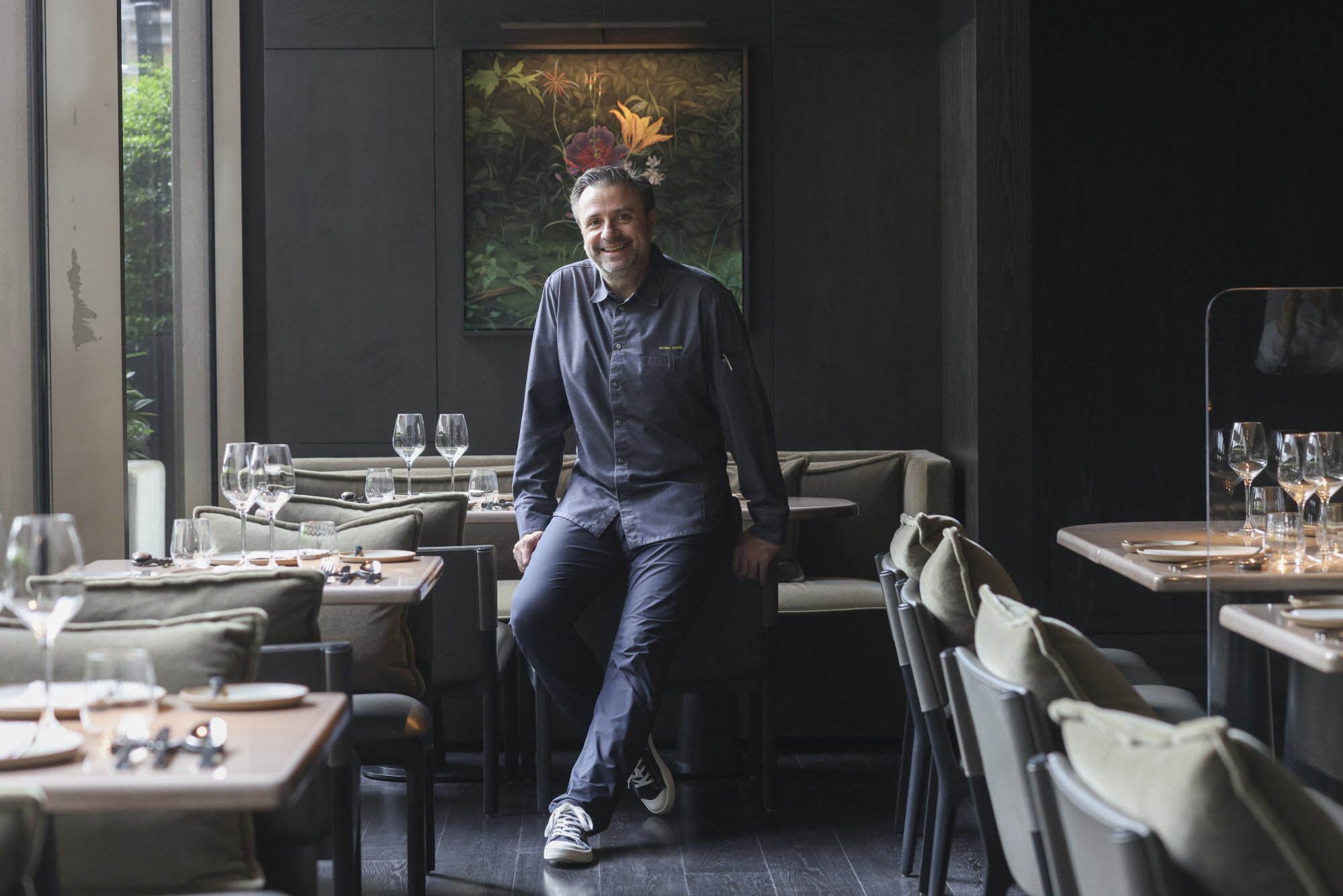 How did you end up working in the Caribbean, Hong Kong and Boston?
"I was missing management skills and in 2004 I decided to work in luxury hotels. I got a job as chef de cuisine for a year at a hotel run by Raffles in St Vincent and the Grenadines, in the Caribbean. In 2003, I met chef Richard Ekkebus in Bordeaux. When he arrived at the Landmark Mandarin Oriental Hong Kong two years later, he asked if I was interested in being his sous chef at Amber and I joined him.
"Almost three years later, I went to open the Mandarin Oriental Boston as executive chef. It wasn't the same as Hong Kong: staffing was complicated as people only worked eight hours a day. I looked after the all-day dining, banquet, bar and in-room dining with not many staff, but it was a good experience. I learned how to make a good burger and club sandwich."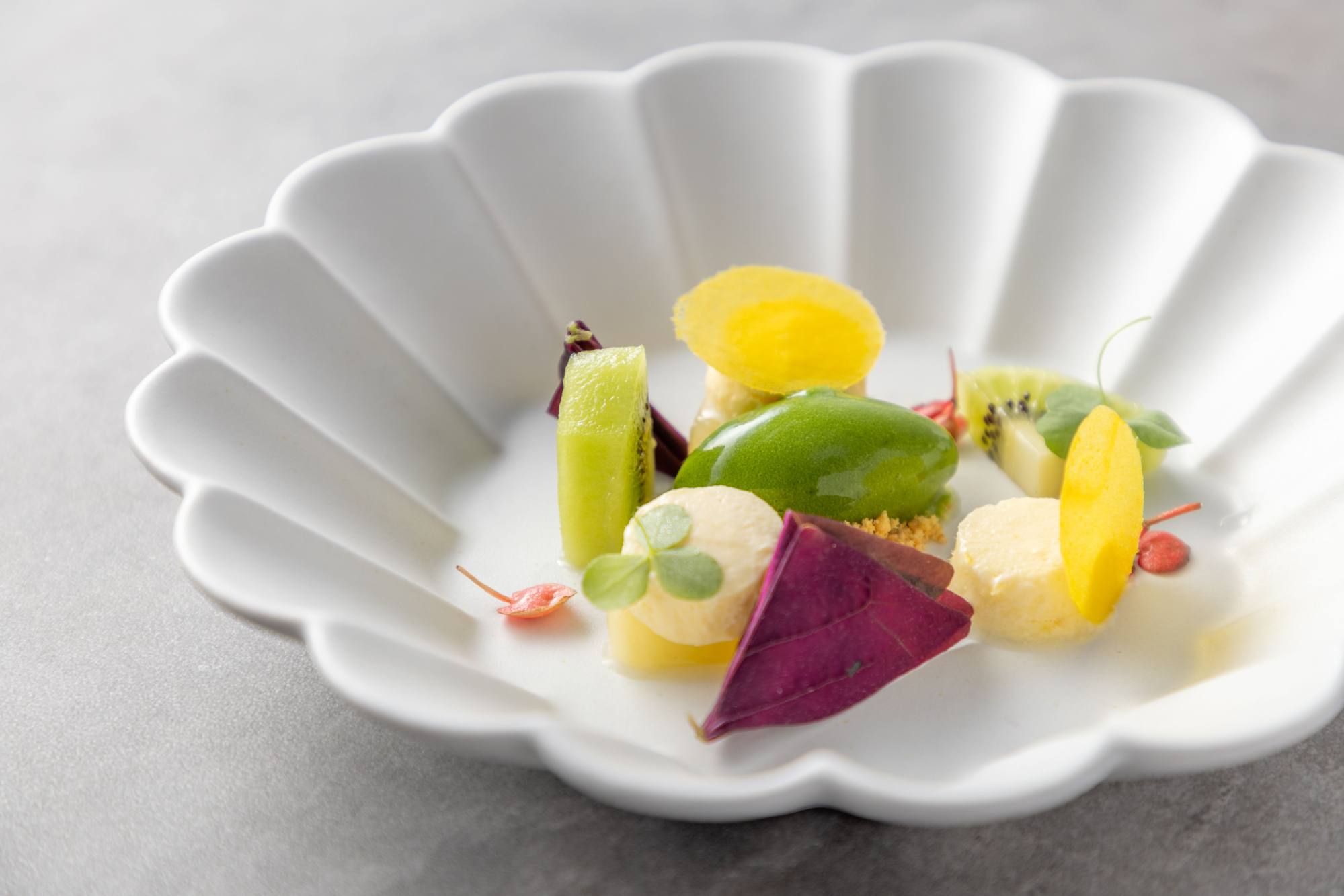 What was the Maldives like?
"In 2010, I went to the Conrad Maldives Rangali Island, one of the older resorts, which has a restaurant underwater. I spent a lot of time fixing things, though it was nice to work on the beach. After a year there, I worked at the Four Seasons Resort Bora Bora [in French Polynesia] as executive chef.
"It had been my dream to travel there since I was three years old. For the French it's paradise, and I didn't expect one day I would be there. The staff were either French Polynesian or from France, while many guests were from the US. The staff didn't understand American food. One time I watched the sous chef make beef patties from scratch so I called our supplier and asked for pre-packaged beef patties to make it easier."
Why did you return to Hong Kong?
"In 2013, I came back, originally to open the Dalloyau shops and restaurants, but the owners also wanted a fine-dining restaurant so we opened Épure. When we opened in Harbour City it was difficult to explain to customers the Dalloyau shop and cafe in the front, and then Épure in the back, which had nothing to do with Dalloyau.
"At first I didn't want to go for a Michelin star, but businesswise we thought it would help. Now people ask if I am going for a second one."
How did Ami come about?
"Two years ago, the owners wanted to move Épure to Central. They found the space but wanted to do something more casual. Personally I love 'bistro­nomie'; many people say fine dining is better, but it's just different – food is food, when it's good, it's good.
"In the past two years, everywhere around the world, people are doing more simple concepts. It took me six months to do the menu because I was also working full time in Épure. I'm pleased with our croque-monsieur."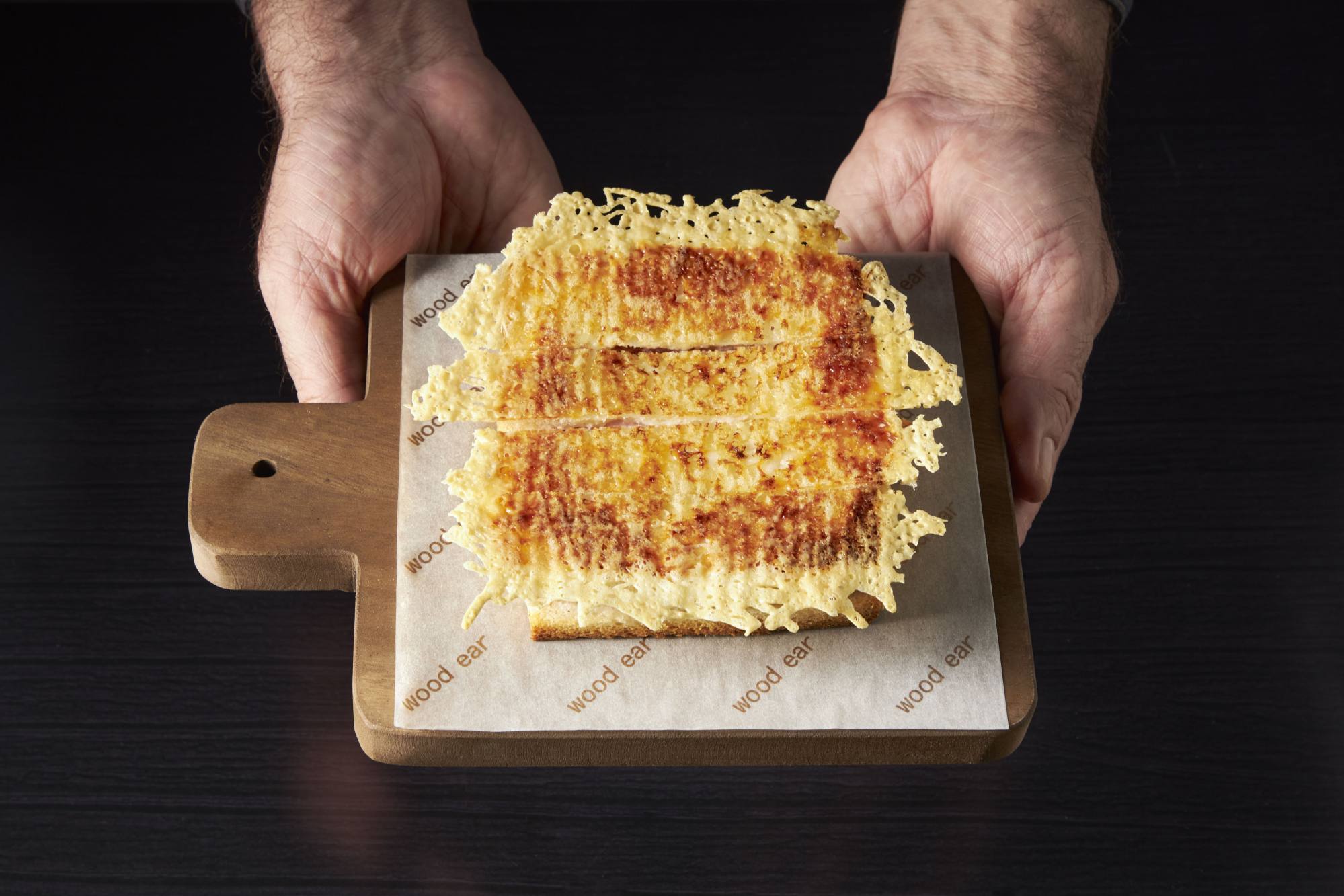 What is your version of croque-monsieur?
"We use a pain de mie, which is a bit sweet, then Emmental cheese on both sides, a good quantity of classic cooked ham, white sauce – I use crème fraîche because I like the taste – and put it in the oven to make it crispy on the outside and soft inside."
​Like what you read? Look for more food and drink in SCMP
Post Magazine
.