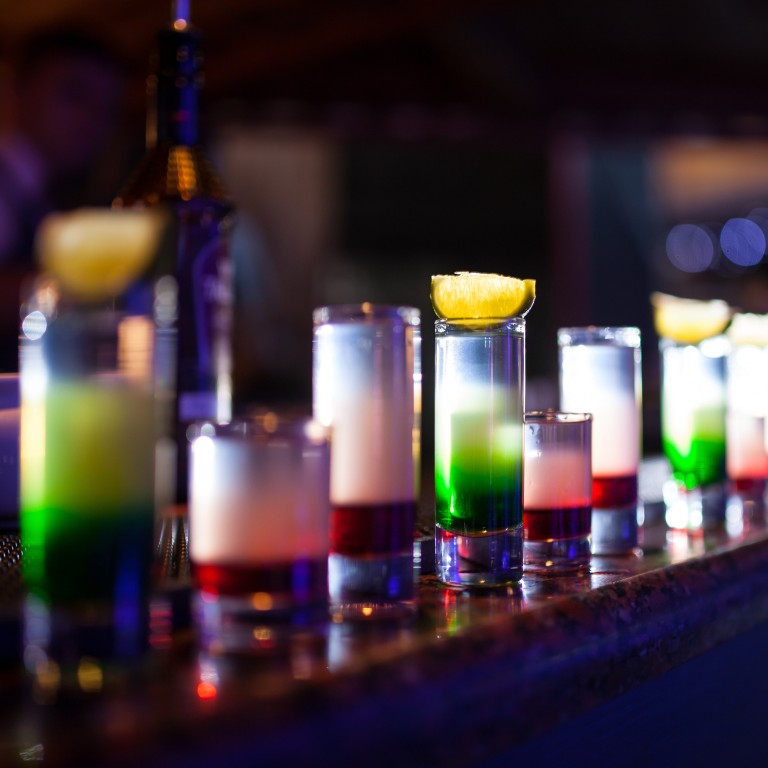 Down in one: the origin of shooters, how they and their non-PC names are still part of bar culture, and where to get them in Hong Kong
Created for their visual appeal and fast-acting nature, shooters have been going in and out of fashion in Hong Kong for decades
These days, they have higher-end ingredients and more friendly names, but a round of shooters can still get the party started
Shooters. We love them, we hate them. We remember them, we forget what comes after them. From the infamous jello shots at Al's Diner to the 15-shot challenge at Geronimo's, Hong Kong is not unfamiliar with the category. But why is it even a category to begin with?
They first emerged in the late 1970s, when it seems like a whole generation turned to recreational drugs. Alcohol became a supplement to their cause – a means to an end. Brands could no longer rely on Martinis and Old Fashioneds to drive sales, so their reps got creative using a few techniques that quickly became tried and true:
No 1 They combined a hodgepodge of colourful syrups and liqueurs that normally sat at the back of bar displays. Taste wasn't the focus anyway, so visual appeal took precedent. The rainbow-layered pousse-cafes were born this way.
No 2 They came up with experiential shot-taking gimmicks. The B*** J** was picked up and drunk from the bar hands-free; other shooters were set on fire before consumption.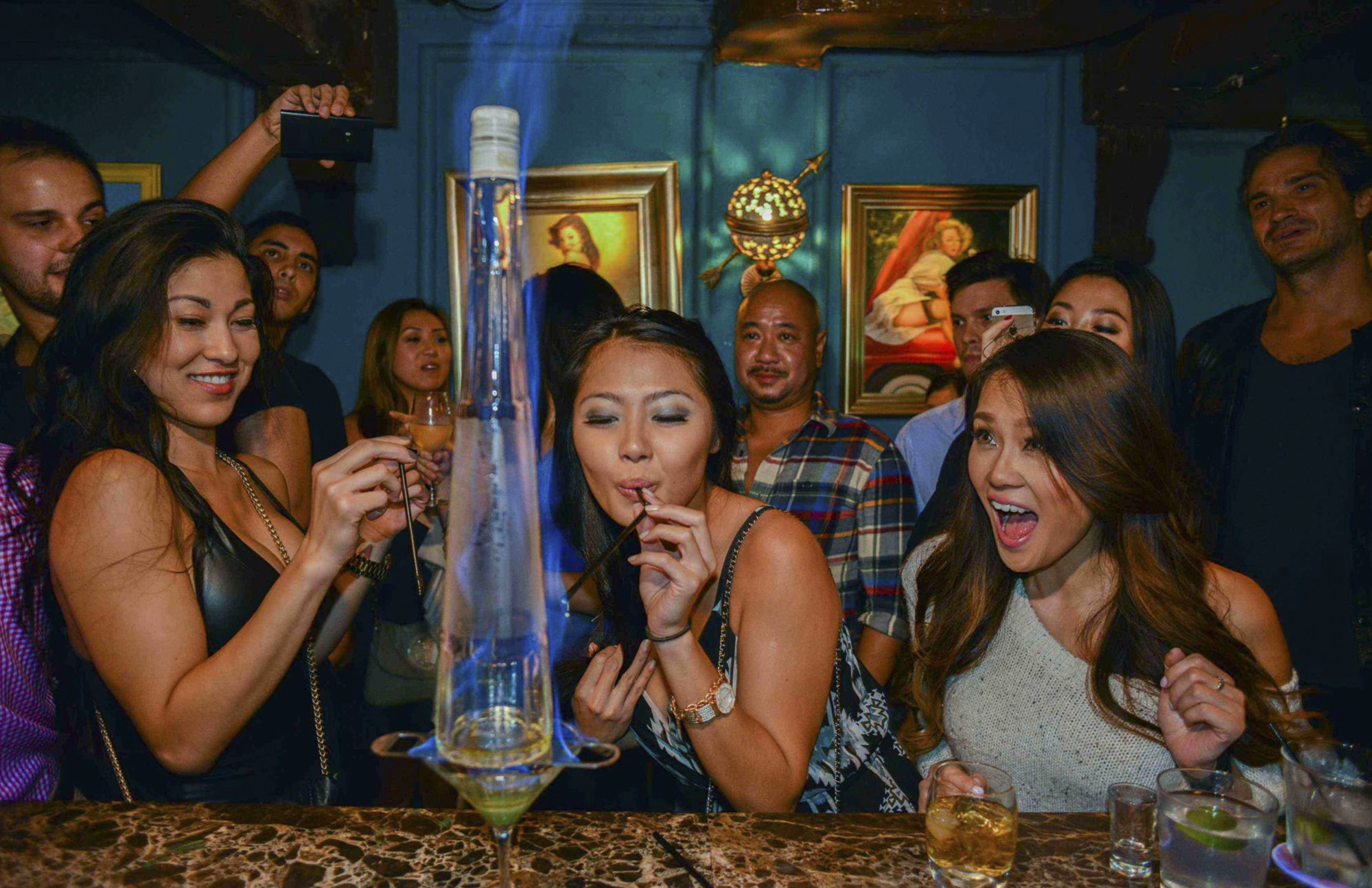 No 3 They gave them hardcore, sexual and politically incorrect names to channel the fast and furious appeal of drugs. Kamikazes and Irish Car Bombs might need some serious rebranding for a comeback …
The best cocktail bars in town may no longer be serving up Buttery N**ples and Screaming Orgasms, but many, surprisingly, still have their own house shooter concoctions (if they're not on the menu, just ask!). They may now be made using fancy infusions and top-shelf spirits, but the sentiments behind taking them remain the same.
I used to turn down shooters, insisting I didn't drink as a means to an end. However, over my years of running a bar, I observed how they got the nights started, or ended, with a bang. I saw how people's collective enjoyment (or suffering) creates an immediate shared experience that connects them with one another.
The bar is somewhere people go to celebrate, to commiserate, to bond with fellow humans – and as long as this is the case, shooters will have their place.
Try:
Marshmallow Duo @ Quinary, 56-58 Hollywood Road, Central.
Good Vibes @ Tell Camellia, LG/F, H Code, 45 Pottinger Street, Central.