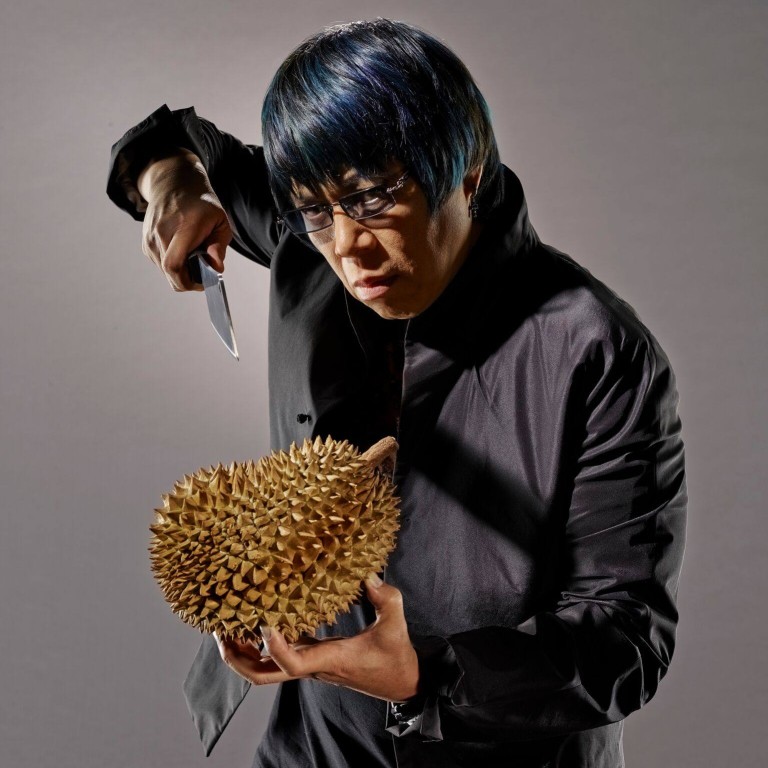 Hong Kong 'demon chef' Alvin Leung on food art, life and death, heaven and hell, and his new menu The Masterpieces
Alvin Leung has spent his culinary career rewriting the rules. Now the self-taught chef is combining art and food in his latest menu, titled The Masterpieces
He talks about losing a Michelin star, making his restaurant Bo Innovation, now in Central, more accessible, and his new venture, Celebrity Demon
Three minutes. That's how long it took for Alvin Leung to mourn and then move on from the loss of Bo Innovation's third Michelin star two years ago.
The seismic change was published in the first guide to launch in Hong Kong following the period of social unrest, during which time the restaurant faced an unprecedented challenge.
"I still don't have hard feelings about it, but was I happy about losing a star?" he adds. "Of course, no one is happy about losing a star. But did I deserve to lose it? Yes, of course, because [Michelin] took it. It's their rules. It's not a human right."
Water off a duck's back. It's what runs through my head as I try to keep up with Leung's bluntly candid, staccato-paced conversation that veers and repeats as he collects and scatters his thoughts.
The 61-year-old self-proclaimed "demon chef" has built a brand on controversy and contradictions, almost custom designed to ridicule and challenge the common narrative often associated with chefs of his ilk.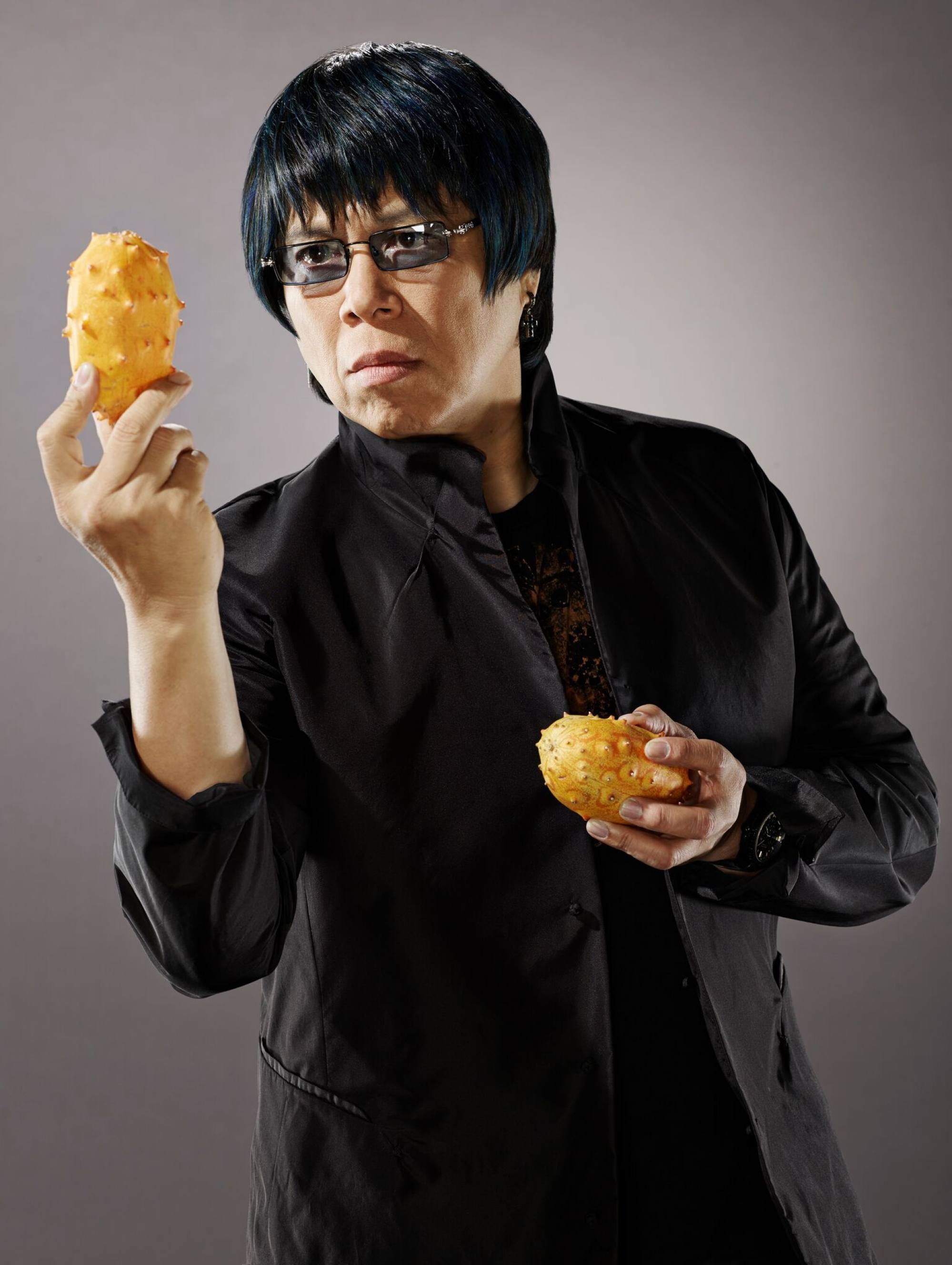 For one, despite the rock'n'roll, Biker Mice from Mars aesthetic he cultivates with his tattoos, punky black clothing and tinted sunglasses, he is not as demonic as you might expect.
Look closely, and you'll see a cross among the jewellery that he sports. It is present without fail.
"People were calling me the 'god of cookery', and I said, 'That's actually blasphemy'," he says with a snort. "So that's why I changed that, and called myself the demon chef."
Leung, who was born in London, England, and raised in Toronto, Canada, spent two decades as an engineer before he drifted into the culinary arts, springing onto the scene in 2003, when he took over a private kitchen, Bo Innoseki, and promptly renamed it Bo Innovation.
The restaurant moved to Wan Chai's Ship Street, where it shifted locations once within the J Senses building. Earlier this year, it transferred to a glossy new space in Central's H Code, flanked by historic Pottinger Street and ageing residential buildings, one of which has a direct view through the restaurant's floor-to-ceiling windows.
Going back to its halcyon days, the inaugural Hong Kong & Macau edition of the Michelin guide, in 2009, awarded Bo two Michelin stars right off the bat. In subsequent editions, it lost and then gained a star, but by 2014, it had joined the hallowed ranks of three-Michelin-star restaurants, which included Lung King Heen, the first restaurant in the world helmed by a Cantonese chef to receive the top accolade.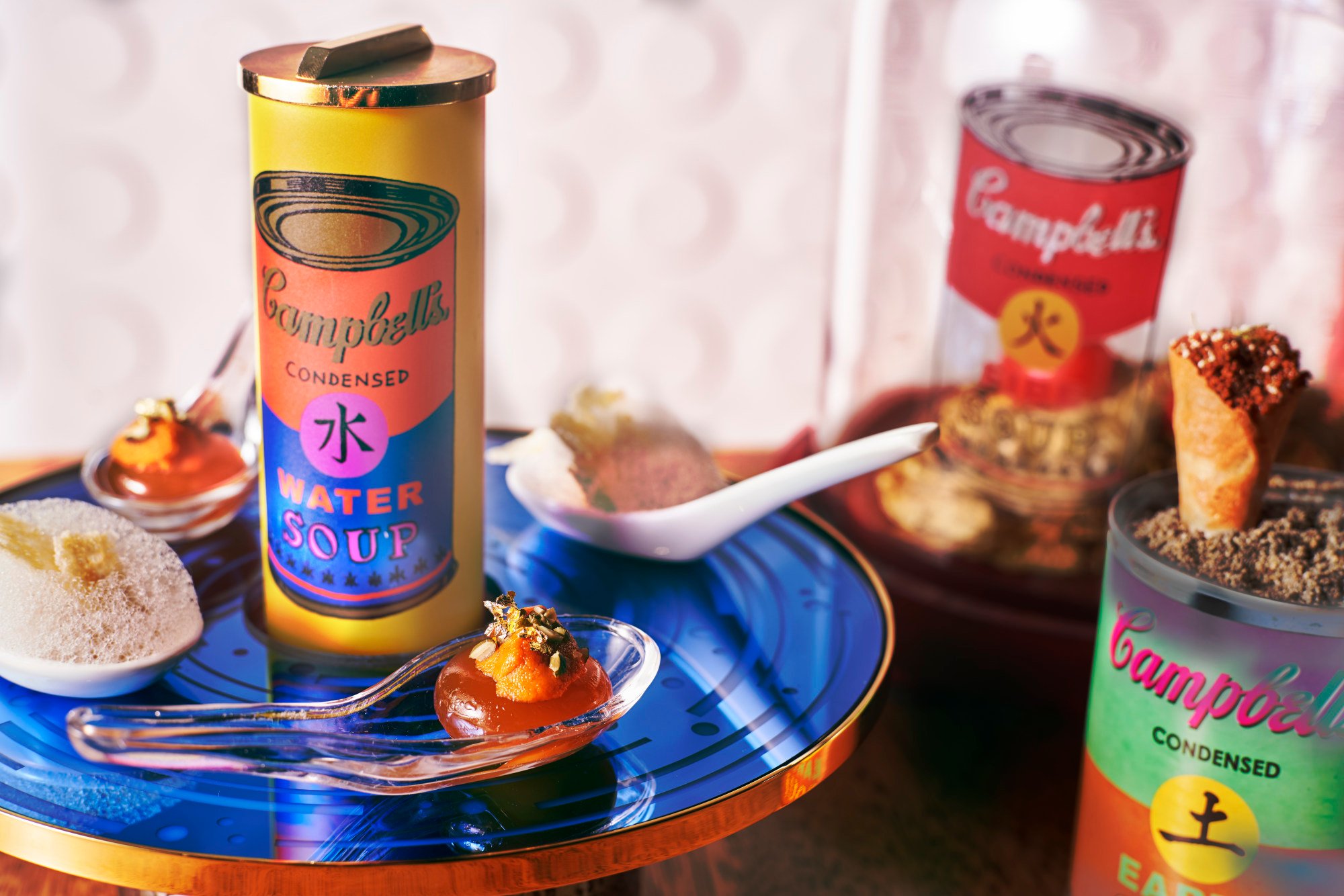 Leung kept up the appearance expected of his moniker with his "X-treme Chinese Cuisine" philosophy, often pushing the limits of his diners almost to the point of trolling – his most infamous dish, titled Sex on the Beach, consisted of an edible condom filled with honey and Yunnan ham and laid haphazardly on a bed of "sand" in graphic post-coital fashion.
He delighted in spinning unexpected versions of familiar local dishes, long before it became de rigueur. He was also known for his molecular xiao long bao, a one-bite homage to the spherification technique pioneered by Ferran Adrià at El Bulli, in Spain, offering all the contrasting flavours of a soup dumpling but without the actual dumpling skin.
The Bo Innovation of today, however, is "genuine", says Leung. "I just wanted to basically tell people that Bo Innovation is not what you think it is, and has never been what you think it is," he says. "I think a lot of people have a misunderstanding of who I am. There are myths, misinterpretations, misconceptions. I'm no longer [about] molecular gastronomy."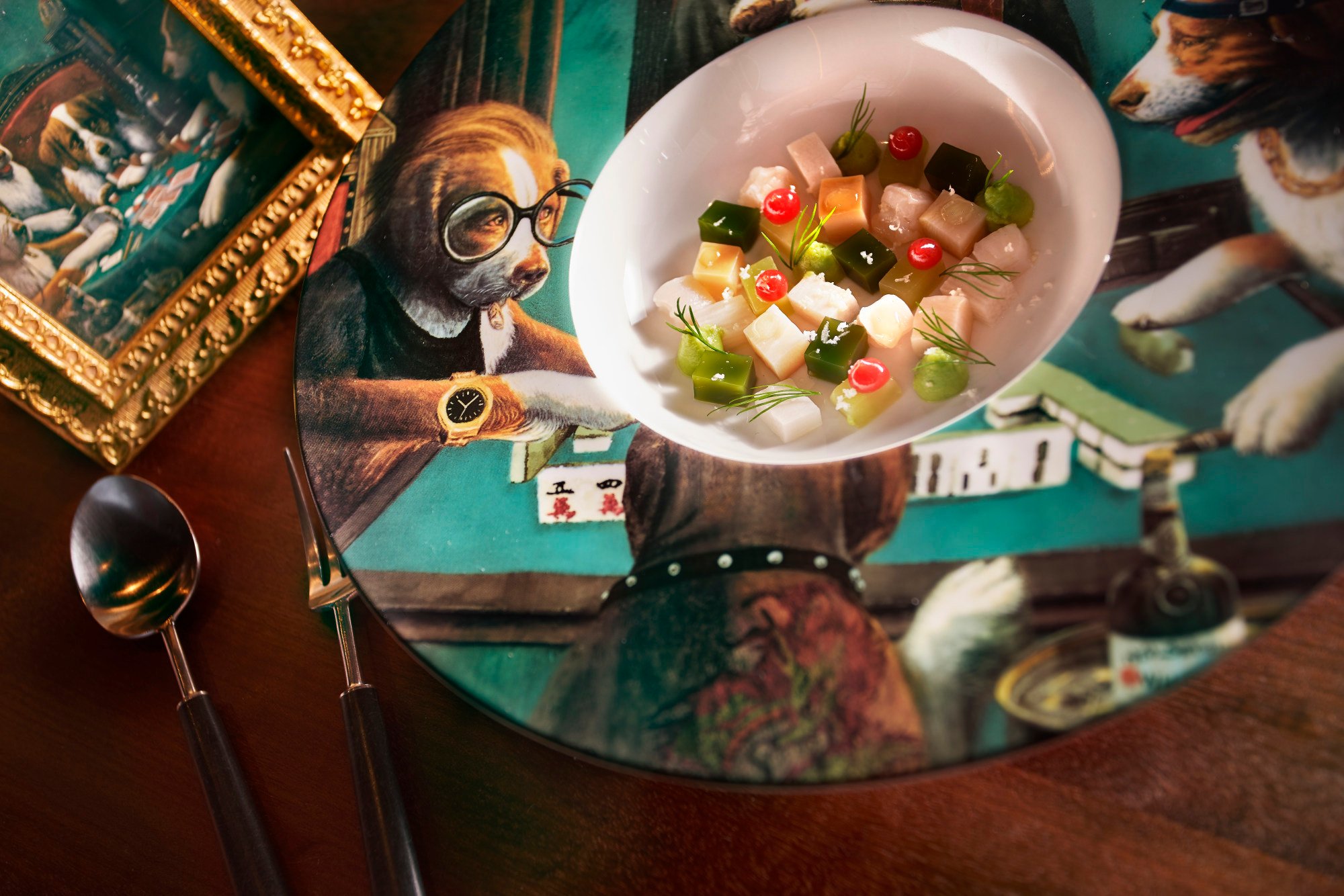 "I'm always provocative in some way or another, but I'm not going to be provocative to the point that you don't understand it," he says. The new opening menu at Bo Innovation is a straight-up art project, titled The Masterpieces, with each course accompanied by a tiny framed painting from which Leung took inspiration.
It's not a new concept, of course. "But you are going to leave satisfied and not saying, 'What the f*** was that?' It's an experience of substance, not mirrors."
One of the more delightful courses featured in Leung's opening salvo is Fish Magic, inspired by Swiss-German artist Paul Klee, a custom-made brushed gold and glass box (all the crockery and serving dishes at Bo were designed or dreamed up by Leung) draped with delicate snacks, including a tiny ankimo (monkfish liver) tartlet, a little fried pillow of potato and bottarga (fish roe), and slices of citrus-cured halibut.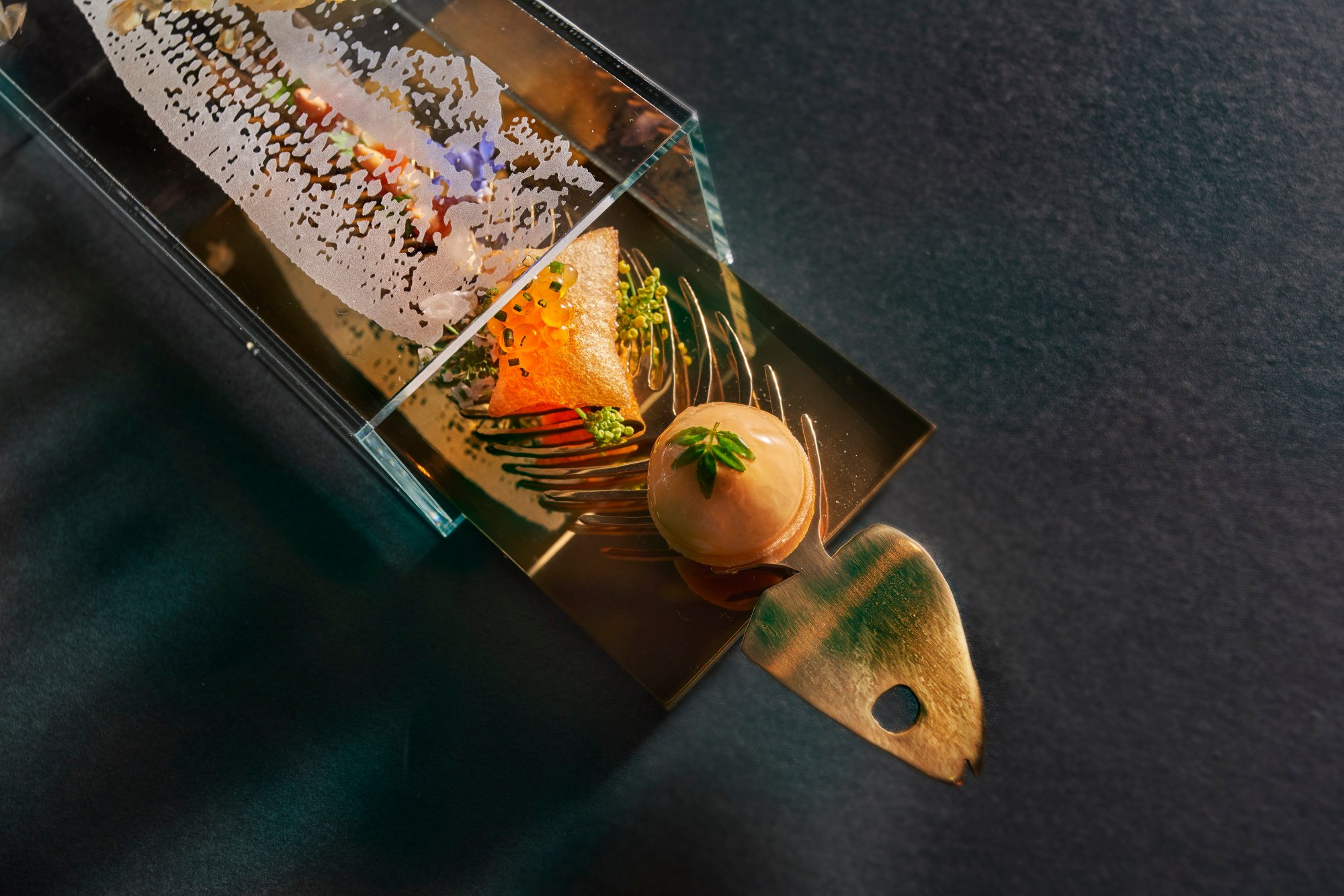 Pollock Pollock, an obvious dedication to the American expressionist artist who shares his name with the fish, is a messy tangle of hairlike fat choi seaweed, enoki mushrooms and a sprinkling of pollock roe atop a cheung fun (rice noodle roll)-style "canvas" made from puréed fish meat.
He has also reduced the price of the menu to HK$1,680 (US$214) a head (a tasting menu at the previous location cost more than HK$2,000) and insisted on not having a private room for high rollers to sequester themselves away.
"I want to make [Bo] more accessible, not because I want to make a huge profit, but because I want more people to enjoy my art. If you understand what I'm doing and you like it, I'm more happy than if you buy that bottle of Chateau Lafite."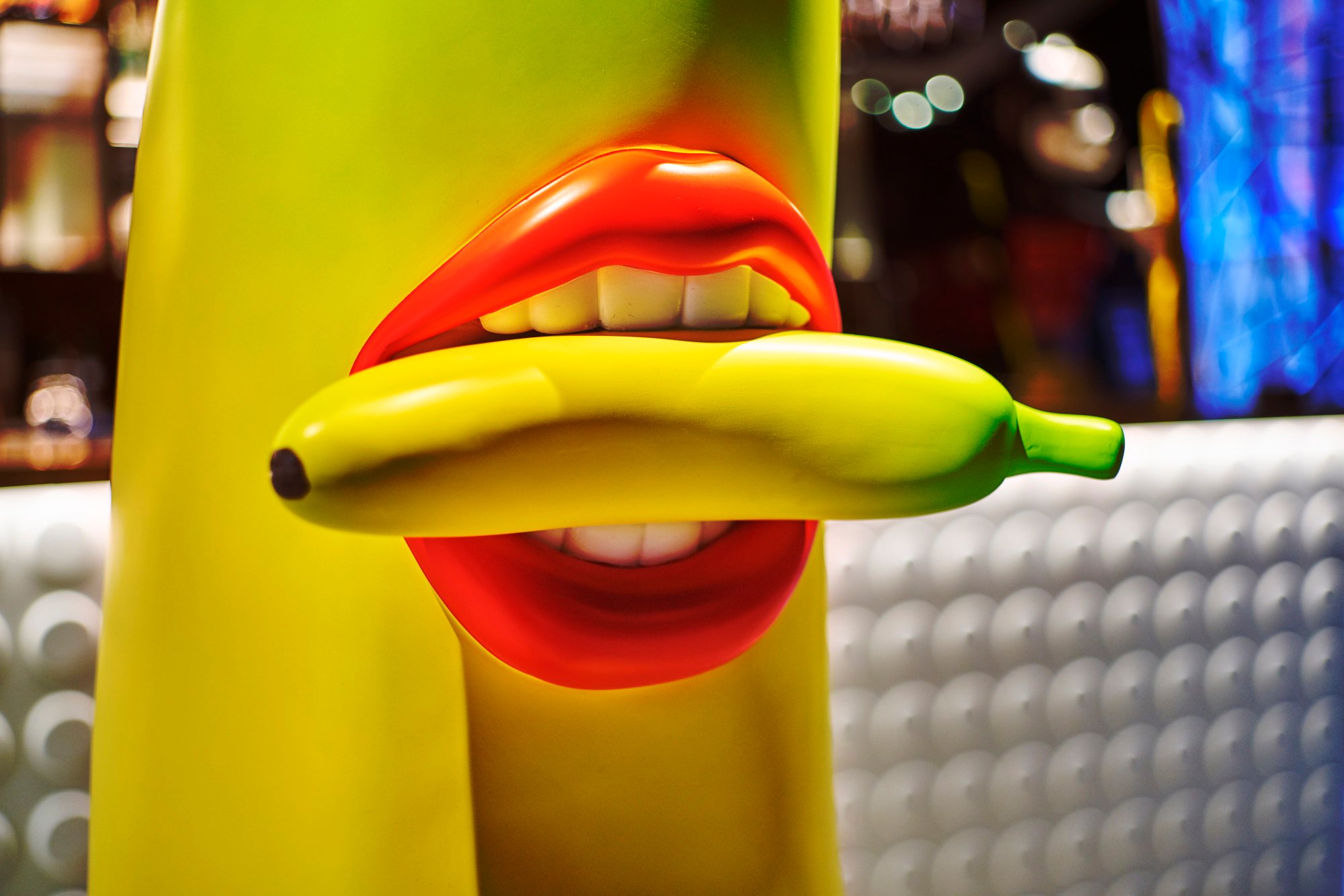 A man who keeps the faith, he likens hospitality to an act of service – "I'm not going to say it's a gift from God, because that's arrogant and stupid, but I came out of nowhere and I found something, and I was able to exploit it and make a career out of it," he says. "I don't call it a gift because I'm not giving it away – I'm sharing it."
If you're along for the ride, then get ready. The entire menu at Bo is a big, screaming riot of colour and detail, and the restaurant has an equally trippy interior – a looming tiger with a dim sum basket for a head floats overhead while murals depicting chickens preparing egg waffles and women in cheongsams perusing hawker stalls selling cheung fun seem a direct line into the Demon Chef's brain.
It's the antithesis of the minimalist template for modern fine dining; instead, it's a direct statement of who Leung was, is, and always will be.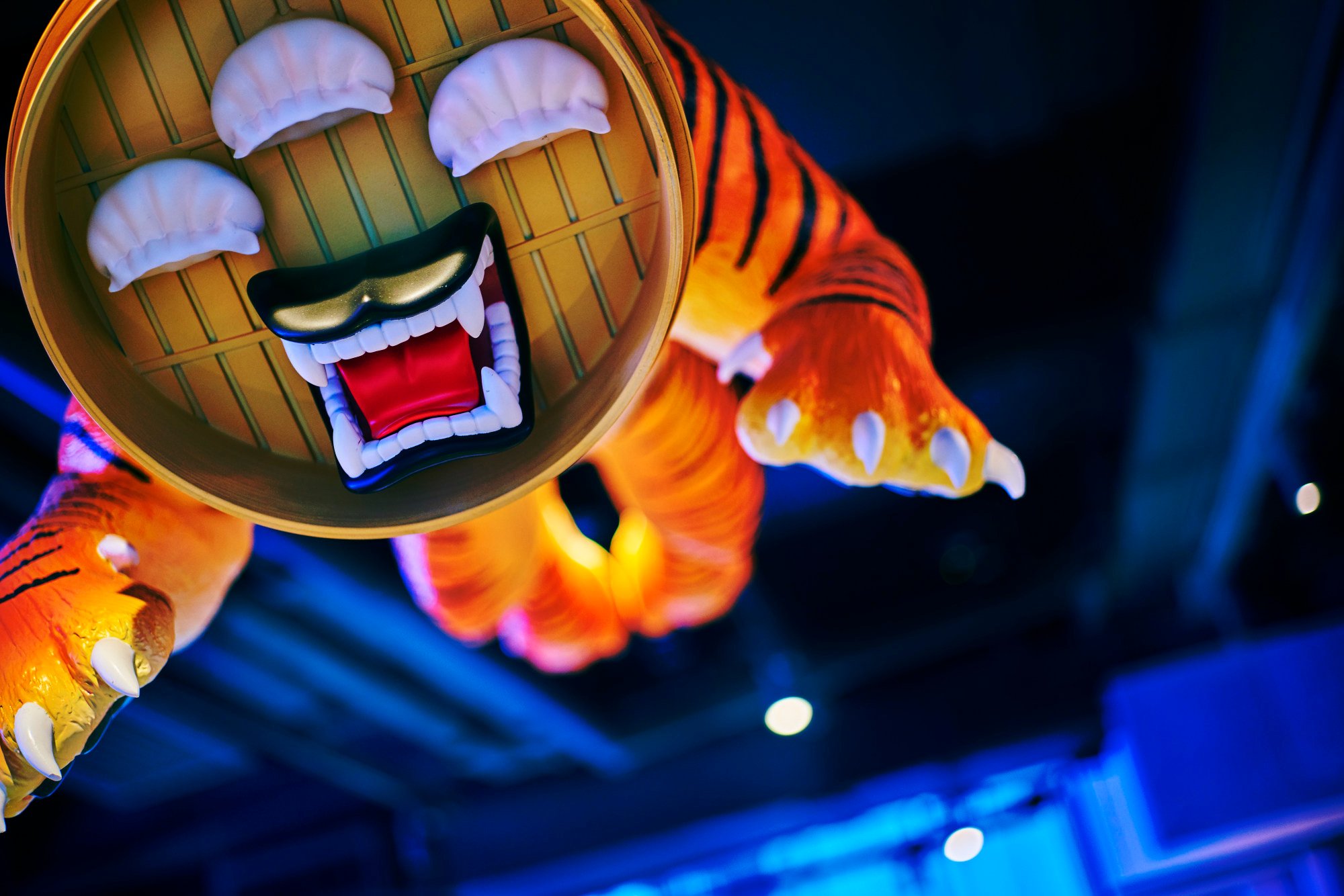 Moments of vulnerability peek through. He recently became a widower, following the death of his wife, Abby, whom he had known for more than 40 years. He recounts how, back in 2020 when Bo lost its third star, she wrote on Facebook: "You're still three stars in my life."
He says, wryly, "My wife's no longer with me, so I don't know what might happen if they take another star. I may cry, cut a finger off."
But 2022 saw another personal milestone: the birth of his first grandchild. "At the end of the day, [a star] does mean a lot to me on the culinary side – but on the life side, this is not my priority. It will never be my greatest achievement. My daughter is my greatest achievement."
For Leung, this new chapter of his life is full of opportunities. Not only is Bo Innovation up and running in its new iteration, but he will soon launch another restaurant project in collaboration with Celebrity Cuisine's veteran chef, Cheng Kam-fu.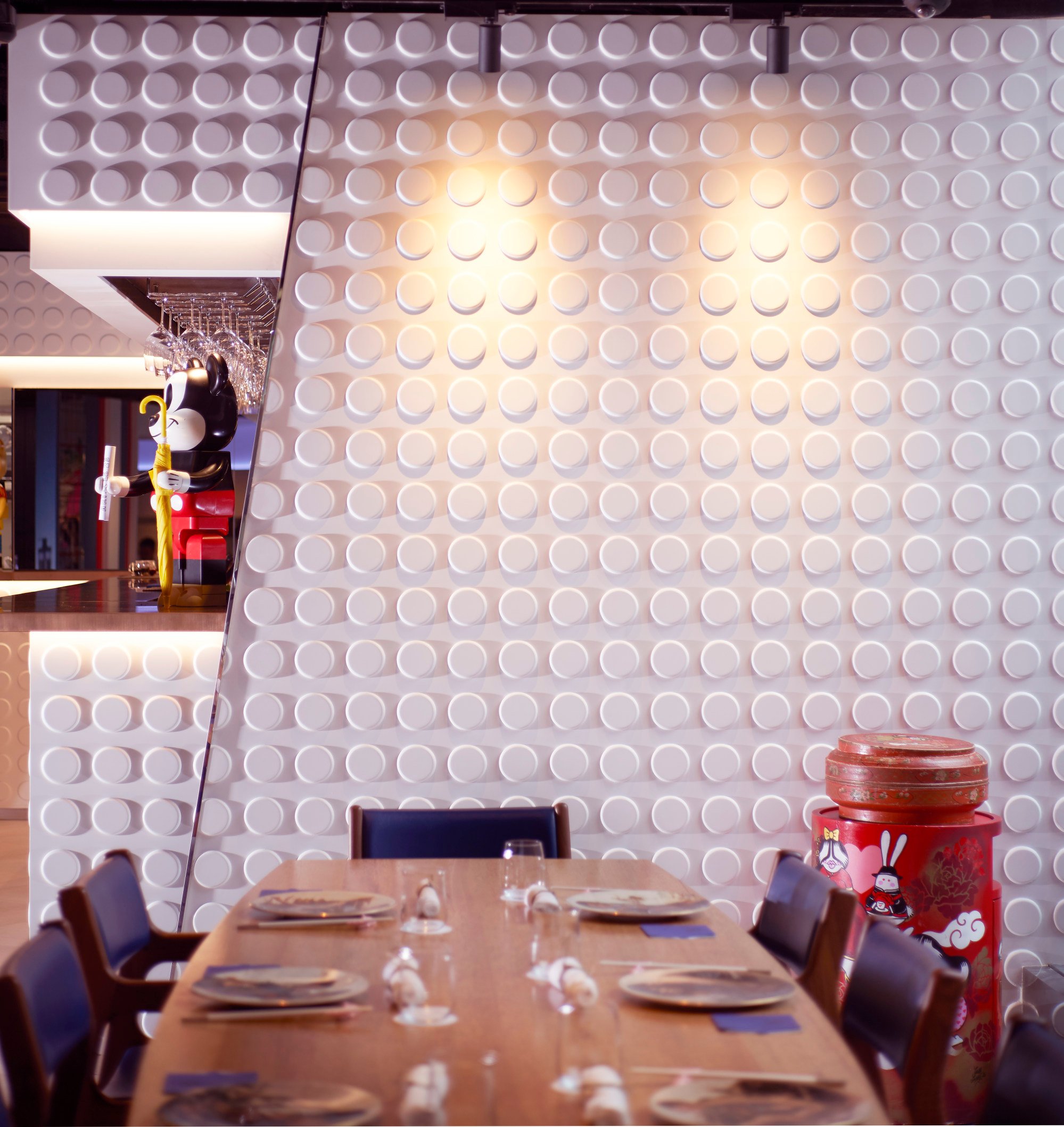 Celebrity Demon will take over the space in Central
vacated by Jimmy's Kitchen
, and serve a wholesome mixture of nostalgic fusion food and Cantonese cuisine; expect unusual updates on classics such as chicken à la king and stuffed "three treasures". He also hints at another future project in Shenzhen.
Despite personal losses and professional setbacks, Leung still has faith. "In poker, the best hand doesn't always win and the bad hand doesn't always lose. Don't make excuses in life," he says. "Just, you know, take it as it is.
"So no, I haven't been through hell and back. If you've gone to hell, you better not come back to where you were. The next step is heaven."