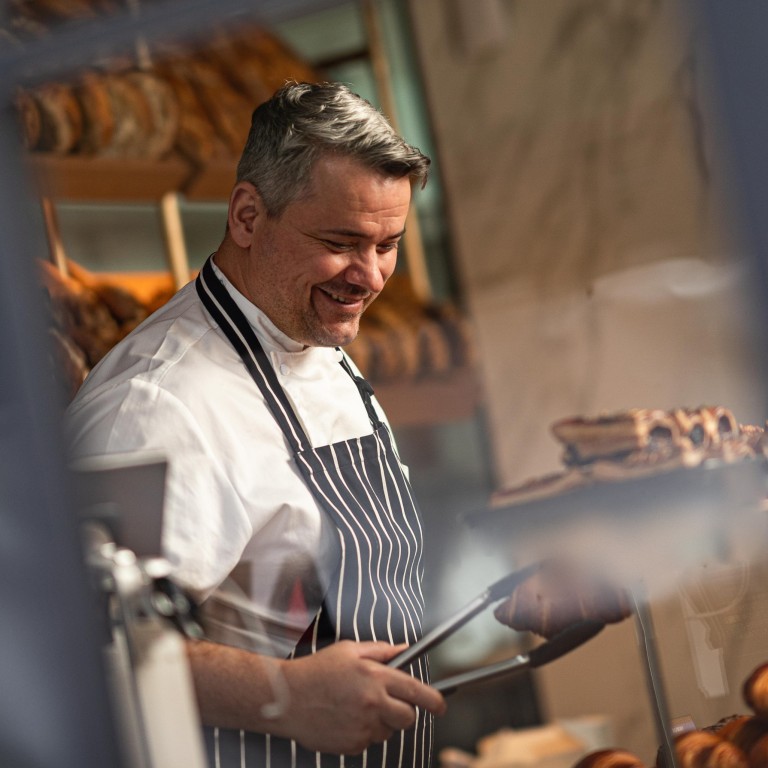 'What if Elon Musk were a baker?': Bakehouse bakery chain co-founder on innovation and how his business survived the pandemic
Grégoire Michaud, co-founder of Hong Kong-based bakery chain Bakehouse, tells Charmaine Mok he is 'a million per cent not interested in fame'
He reveals why he was adamant about keeping all the chain's bakers on payroll when business plunged during the pandemic, and his quest for sustainable packaging
In Hong Kong, a city known for its undying devotion to egg tarts, who could have foreseen that a Swiss baker would challenge the pastry's supremacy with his own version?
Bakehouse's sourdough egg tarts – crunchy, caramelised and wobbly specimens that represent the lofty heights that the humble trinity of flour, sugar and butter can reach – are a modern classic.
Based roughly on
pastéis de nata
, the Portuguese version of Hong Kong's
daan taat
but fashioned with a sourdough base, the egg tarts that baker Grégoire Michaud developed as a homage to his adopted city have become synonymous with the brand.
Arrive at Bakehouse's Wan Chai bakery-cafe, its first location, on any given day, at any hour, and you'll spend time standing in line – it's a given. Inside the warmly lit bakery is a smorgasbord of hearty sourdough loaves, glossy laminated pastries, pies and plump doughnuts.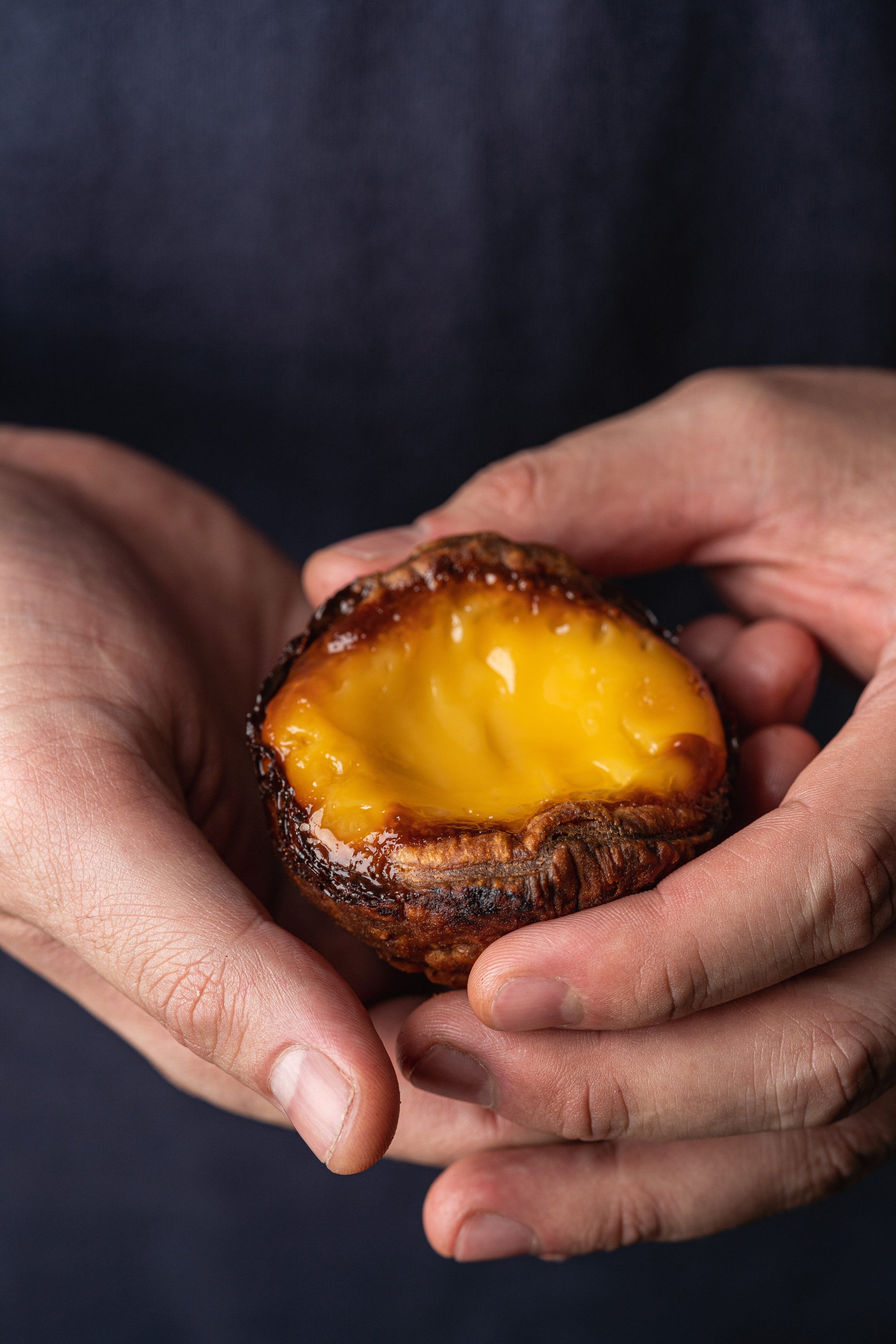 In the past it was common to see Michaud behind the counter, but with four branches in the city and a fifth soft-launching in Causeway Bay this month, these days you'll have better luck spotting him on television or in the pages of magazines. "I am a million per cent not interested in fame," says Michaud. "Zero. My Instagram feed is full of bread."
For the baker, the small Wan Chai venue represented the realisation of a dream he has had since he was 15, when he worked as an apprentice in a similar space. But it was a long road to get here.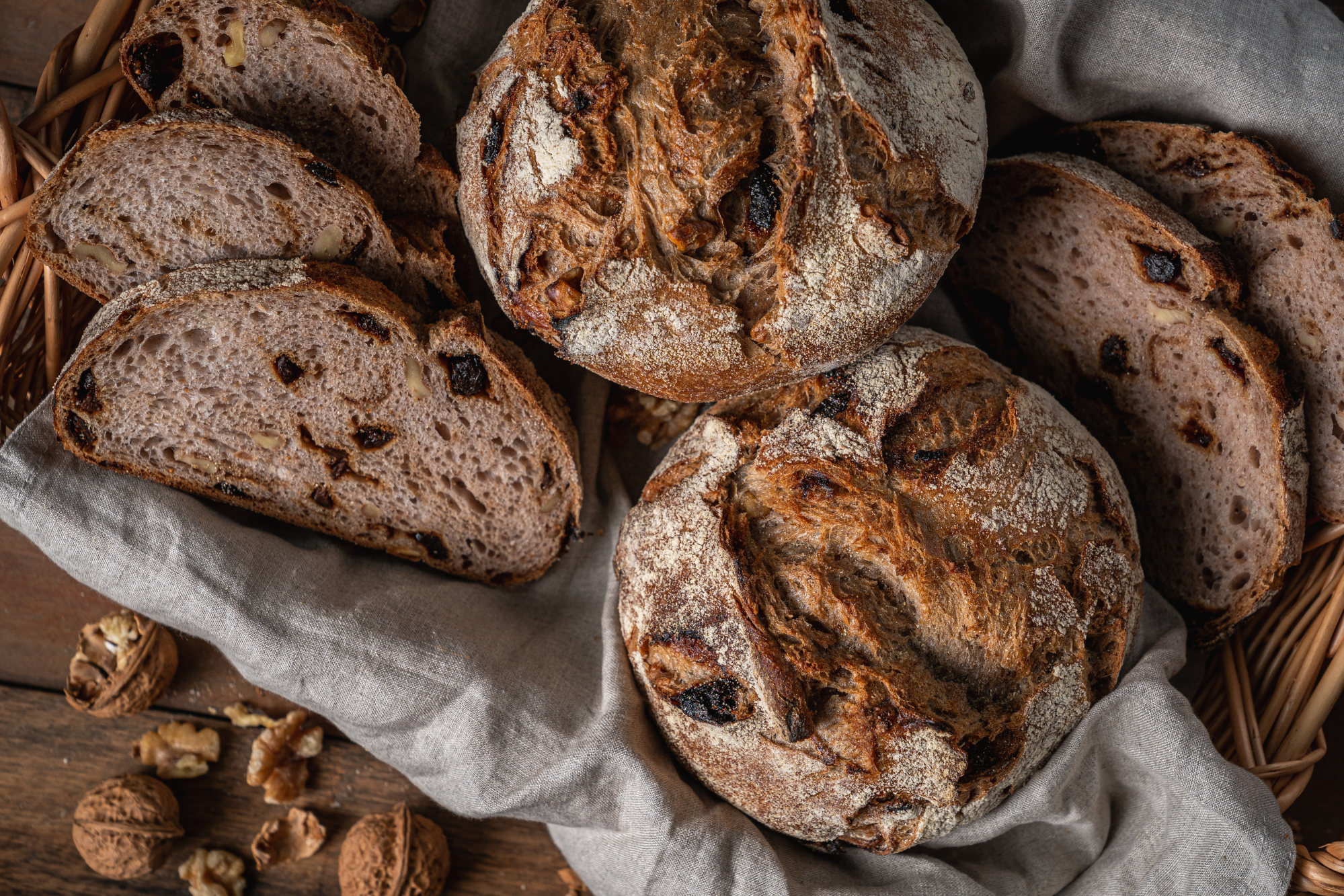 "I never felt ready until after 20 years of working," he says. For a large part of his career, Michaud was the executive pastry chef at the
Four Seasons Hotel Hong Kong
, where he not only took the bread and dessert section to new heights, but played a key role in designing the kitchens for new Four Seasons hotels in Macau, the former Portuguese enclave, and in Hangzhou, Shenzhen and Shanghai in China.
His talents didn't go unnoticed. He describes an odd encounter with a major South Korean hotel group, whose representatives showed up at the Four Seasons one day to make him an offer.
"I was having my almond Danish and coffee, like most mornings, and a waitress came over to tell me there were eight people waiting to talk to me," he recalls.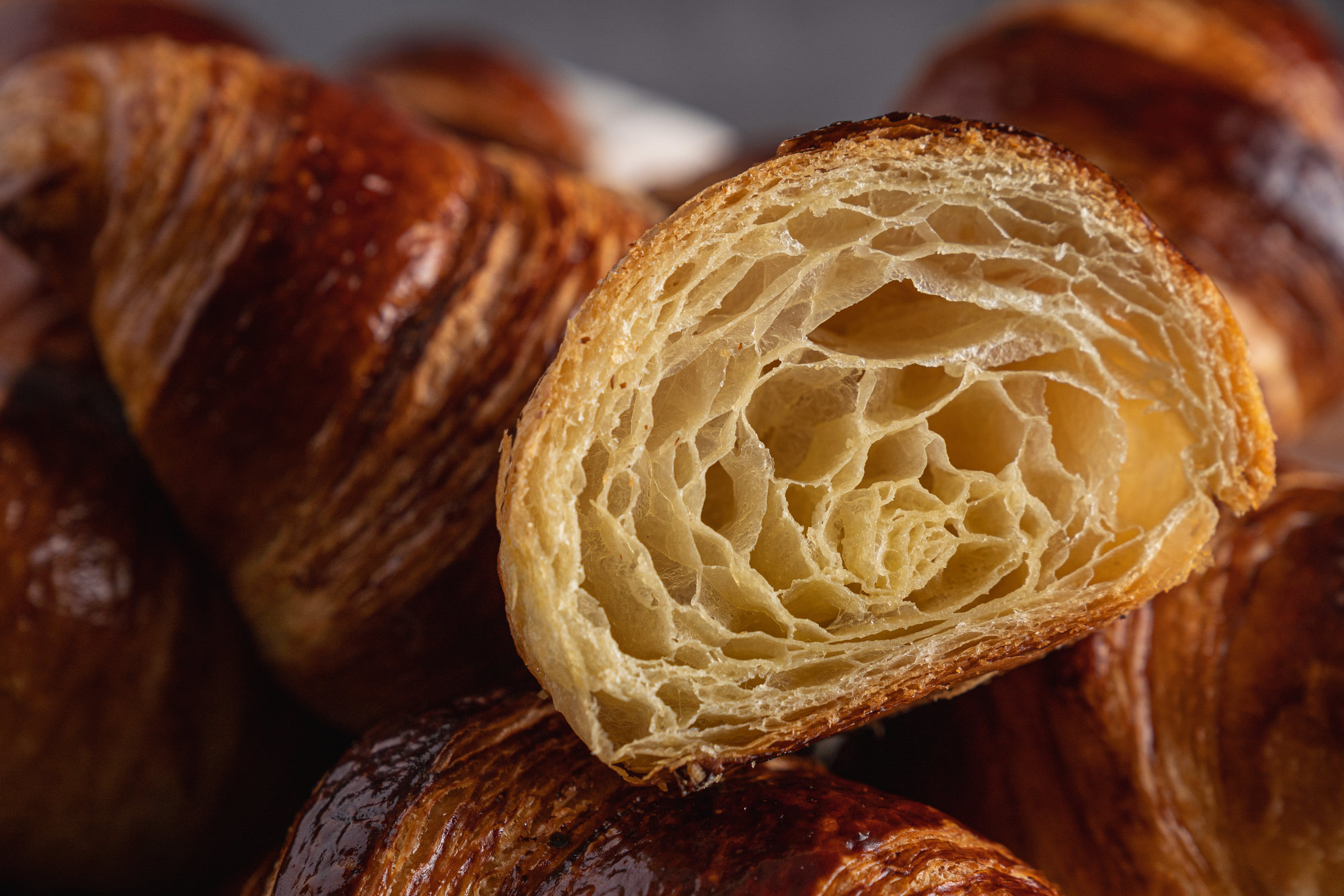 The cohort wooed him with the offer of a cushy job in Seoul, where he would oversee a team of 120, as well as the hotel's boutiques: "It was unreal. They offered money, a car, a driver, school fees, house, insurance." But Michaud had only been with the Four Seasons for around two years, and he felt it wasn't right.
"I think I had a lot more to accomplish [with Four Seasons Hong Kong], which I did." He left in 2013, with a string of accolades and
cookbooks under his belt
, and started a new chapter that would lead to Bakehouse.
He started by setting up Bread Elements, a factory wholesaling breads and pastries to hotels and restaurants – not the most glamorous initiative, and certainly not the romantic bakery-cafe he had fantasised about.
"People didn't understand what I was doing," he says. "Because it was counter-intuitive from an ego perspective. But I needed logic, pragmatism.
"You put your chef ego in the third drawer," he says, gesturing towards a unit under his desk, "because I knew it would help my capacity to create my dream job."
Together with his business partner, Frederic Koerckel, a banker turned entrepreneur who connected with him over their shared love of baking and "six gin and tonics", Michaud set about turning a "rotten" Chai Wan industrial unit into a bread factory.
"Many people didn't believe it would work. We went in there and we thought, 'OK, well, it's going to be all or nothing,'" he says. "And so we tried. And then at some point, it turned into the monster that it is now – in a good way.
"All of a sudden, we are sitting here [in our new headquarters] with all of these people along for the ride. And I'm like: 'Oh, that escalated quite quickly,'" he says, with a laugh.
The new factory, still in Chai Wan, is four times larger than the original, with ample space to supply not only Bakehouse bakeries but numerous wholesale clients.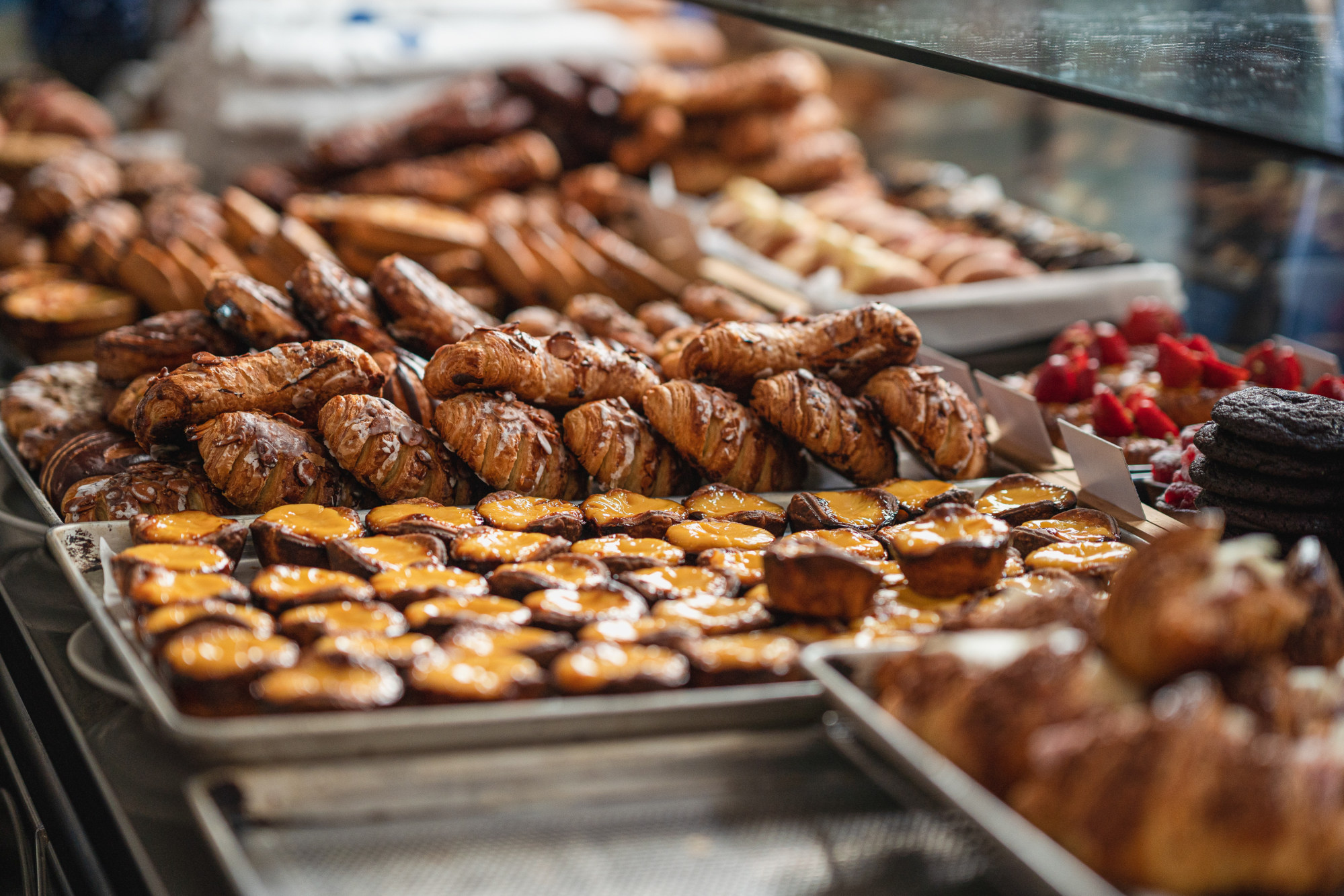 Bakehouse now employs more than 200 people, many of whom are bakers who ply their craft in the Chai Wan factory. In the early, fraught days of the coronavirus pandemic, when airports, hotels and restaurants were suspending operations and their clients were cancelling wholesale orders, Michaud was adamant about keeping all of his bakers on payroll.
"They are rare. We had to preserve them," he says.
That terrifying time, when a huge chunk of the business died, resulted in the creation of Bread Pantry, a supermarket range of artisan breads that Michaud launched at the end of 2020. "I told Fred, if people don't come to us any more, we need to go to them."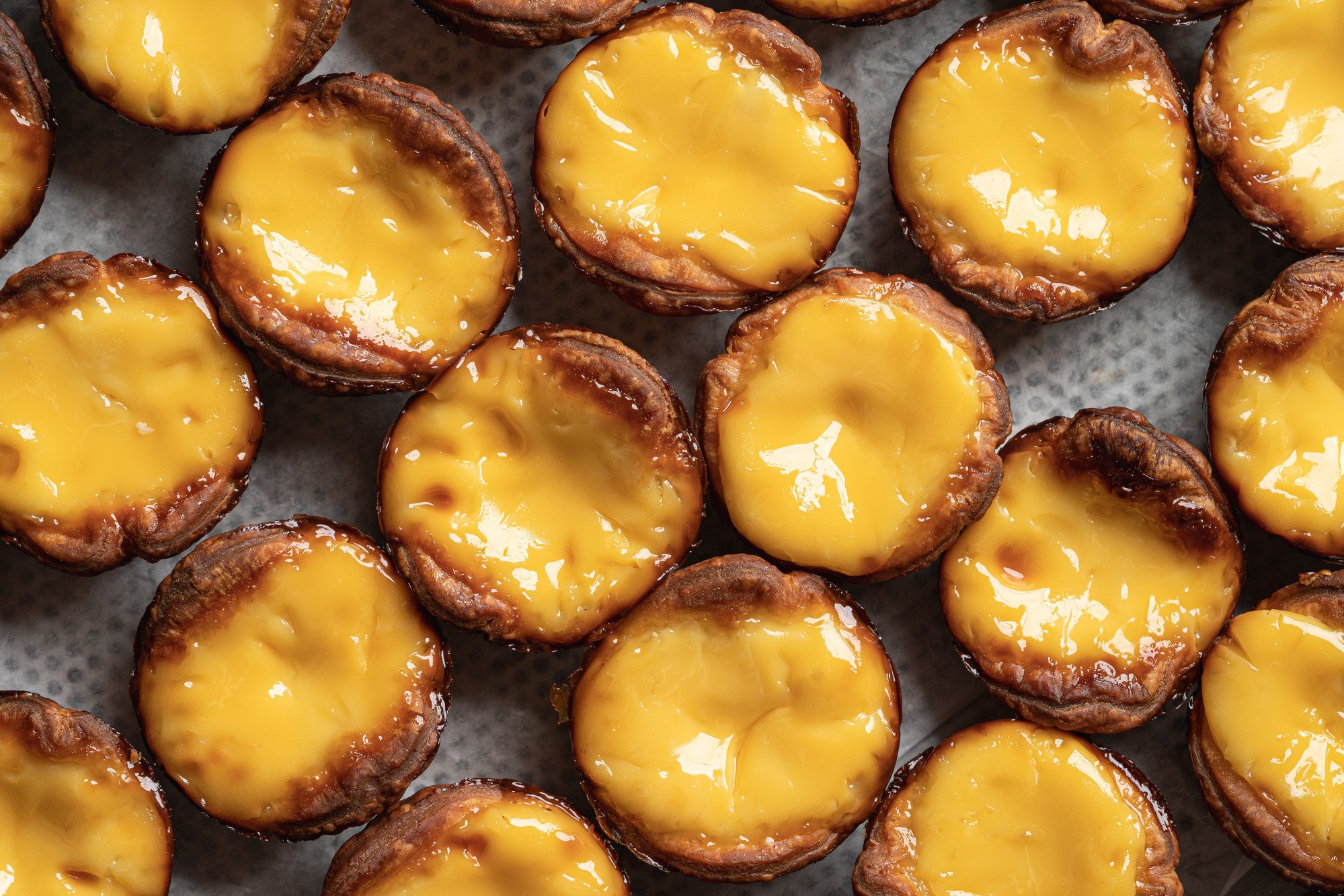 The line was created and launched within eight months of Covid-19 hitting the city. But what was envisioned as a way to keep the business afloat has given rise to another point of obsession for Michaud:
sustainable wood cellulose packaging
.
He opens the drawer under his desk and pulls out crinkly sheets of transparent "plastic". "I've created another monster," he says, laughing.
For the past six months – at the same time as conceiving and planning new products and exclusive pastries for the upcoming Causeway Bay branch of Bakehouse – Michaud has been poring over research and development for the wood cellulose packaging, which he hopes to use for all Bread Pantry loaves.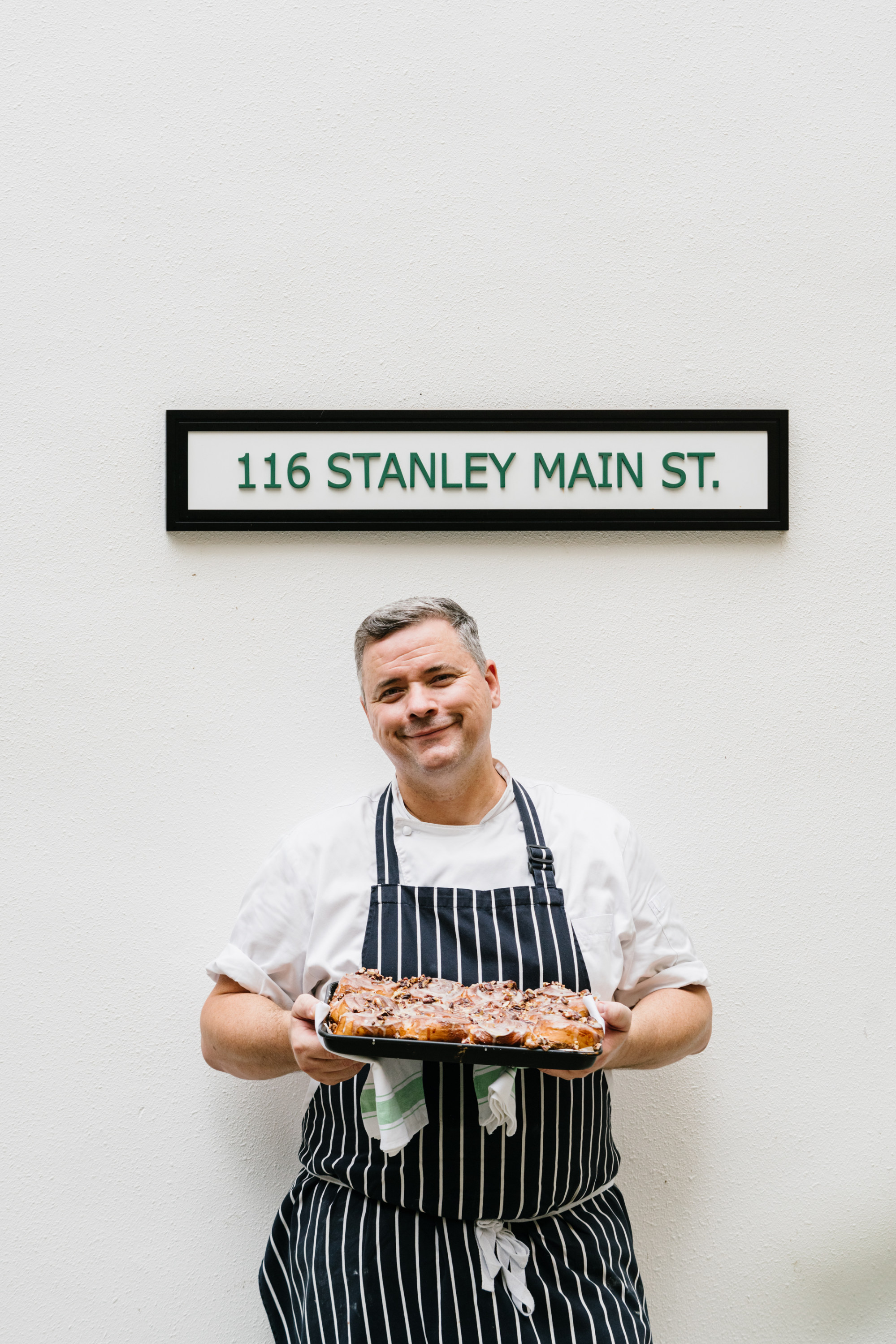 It frustrates Michaud that in today's world, where leaps and bounds have been made in technological advancements, there is no efficient and sustainable alternative to single-use plastic packaging.
"I once did a talk where I asked, 'What if Elon Musk were a baker?' Imagine if all of the investment in technology for self-driving cars and sending people into space could be used to develop more sustainable industrial bakery manufacturing.
"I know we can't fix all the broken things in the world but, like they say, you have to be the change you want to see. And if we are not ourselves doing part of it at least once, then we're not going anywhere, right?"