Doughnuts, scones, cheesecake: three Instagram bakeries in Hong Kong share their secrets to social media success, from influencers to giveaways
Instagram bakeries – small food businesses that use the app as their key marketing tool – have carved out a distinct space in Hong Kong's culinary landscape
Three such bakeries, Dough Beings, Grandma's Scones and Ch.eese Department, share their success stories and why they chose social media to market their goods
Every Tuesday at 1pm, Hong Kong bakery Dough Beings posts an Instagram story with a link to pre-order its doughnut boxes.
Just a few minutes later, a new story emerges: "Thank you for all your pre-orders! We're sold out for this week now."
This rapid sell-out is typical for the bakery. Founded by two sisters (who prefer to stay anonymous) in 2019, Dough Beings specialises in bombolone, a type of Italian filled doughnut that is fluffier and airier than its denser American counterpart.
But unlike traditional bakeries, Dough Beings doesn't have a storefront or retail space – most customers discover them through word of mouth or on
Instagram
, where they have amassed more than 23,000 followers.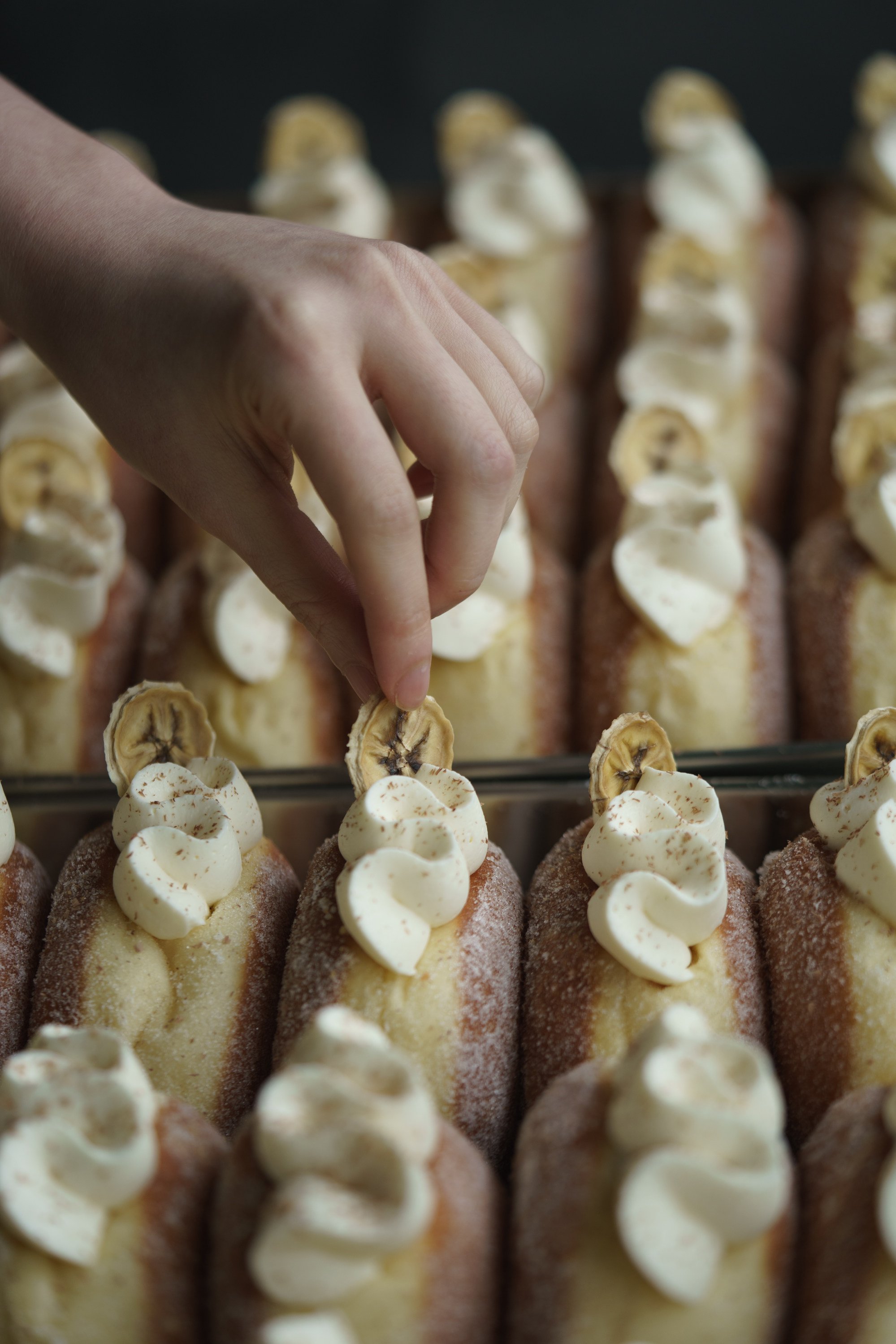 In recent years, "Instagram bakeries" – small-scale food businesses that use the popular photo- and video-sharing app as their key marketing tool and sometimes even points of sale – have carved out a distinct space in Hong Kong's culinary landscape.
This digital market is now saturated with everything from Korean-style lunchbox cakes to gluten-free sweet treats, featuring an ever-growing number of young entrepreneurs who are forgoing traditional retail and harnessing social media to grow their food and beverage businesses.
There's certainly a sense of hype around these bakeries, especially for popular accounts that sell out almost immediately after each drop. Because most offer limited-edition flavours in limited quantities, being able to buy these baked goods can create a sense of excitement usually reserved for
the latest trainer release
or coveted concert tickets.
For Dough Beings, many customers have to be persistent to snag a box, but the founders say that they never intended to create that level of demand.
"We're not business owners who want to create that queue […] we're just grateful that we can do this work and that people are actually appreciating and loving the creations we're making," they say.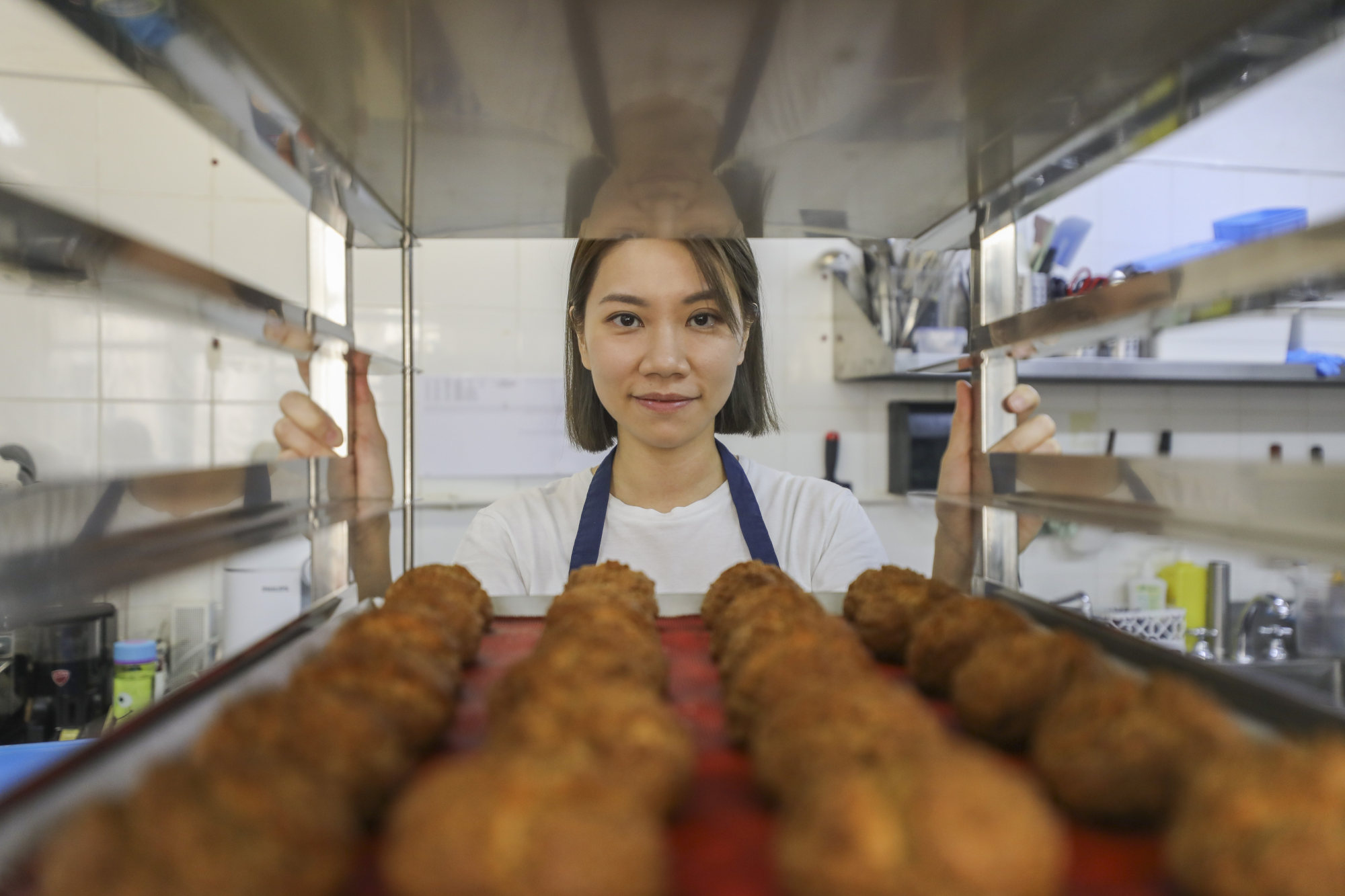 But why are all these bakeries relying on Instagram? "Most young people are addicted to Instagram," says Evon Cheung Yin-fong, founder of online bakery Grandma's Scones.
The pastry chef launched her brand on the social media platform in 2019, after realising how scones weren't widely available in Hong Kong outside afternoon tea sets.
At the time, having completed a pastry diploma at Le Cordon Bleu London, Cheung had returned to Hong Kong, where she worked at places such as The Langham luxury hotel and the now-closed Homie Cookies.
When that bakery closed, she took over its licensed kitchen factory to start her own project. (She notes that while many Instagram sellers bake their goods at home, it's actually illegal in Hong Kong to sell food from an unlicensed kitchen online.)
For Cheung, Instagram was a natural fit – she didn't have enough capital to rent a retail space. Plus, the social media platform is extremely popular among Hong Kong people, she says, providing her with direct access to potential customers.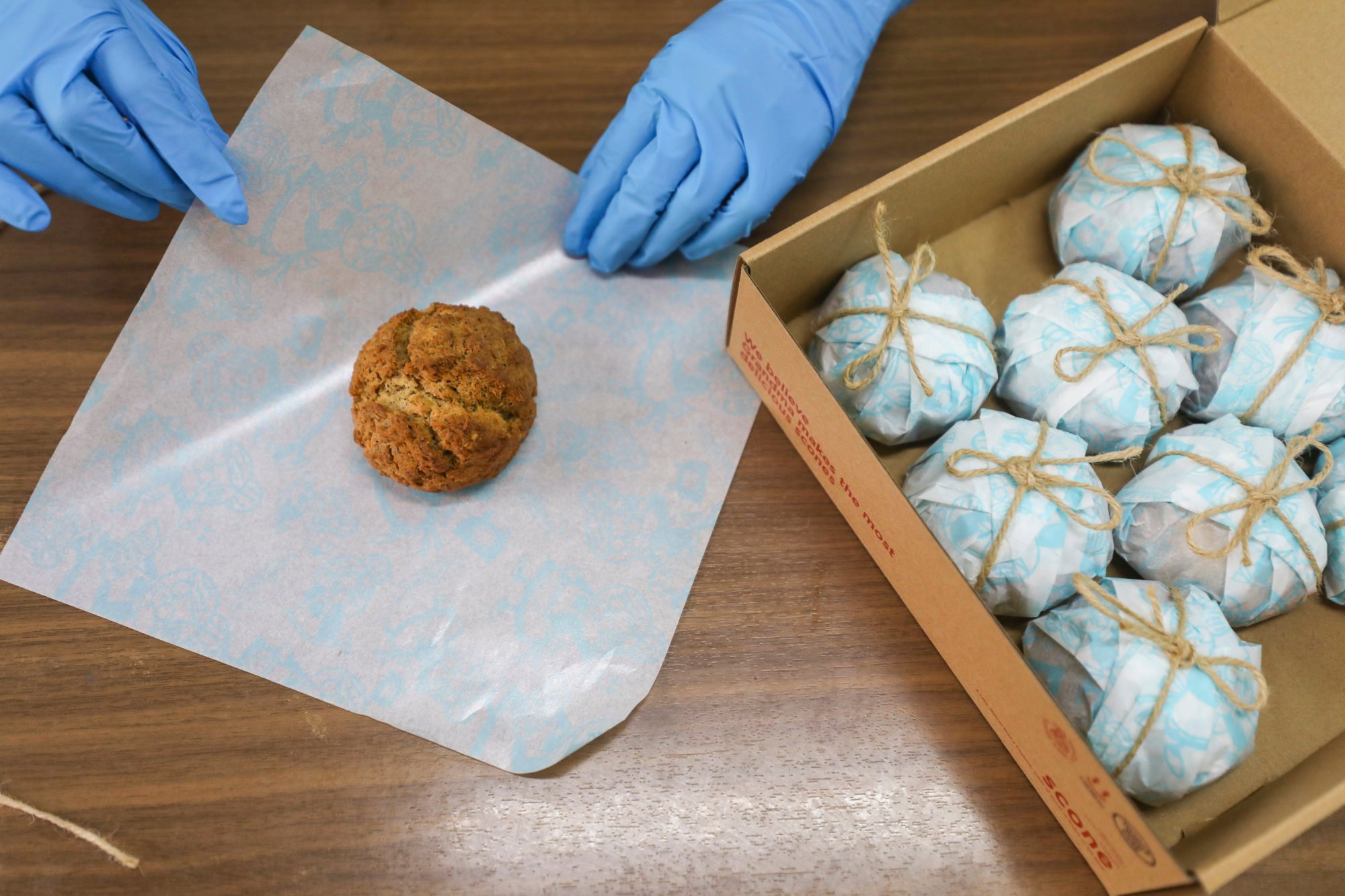 Similarly, Ch.eese Department, which launched in November 2021, selling individual canned and boxed cheesecakes, focused on Instagram marketing because it offered widespread appeal and a low-risk way of trying something new, says director Wober Leung On-to.
He started his business with three friends: Kuzma Kwok Chi-wa (the chef), Carson Wong Ka-shun and Faye Yip Ka-kit (sales representatives).
"At first, we weren't sure if there was a market for our product in Hong Kong," Leung says. "So we tried to use Instagram – the quickest and easiest method, and something I often use to test the market."
Dough Beings also chose this business model to avoid the risk that comes with rent.
The founders say that focusing on an online platform also allowed them to "anchor in" what they wanted to build as a brand. They view Instagram as a storytelling opportunity – a way to creatively express themselves in a visual format, showcase their brand identity to followers and offer behind-the-scenes content.
While all three bakeries opted to use Instagram for similar reasons, each grew their following in different ways.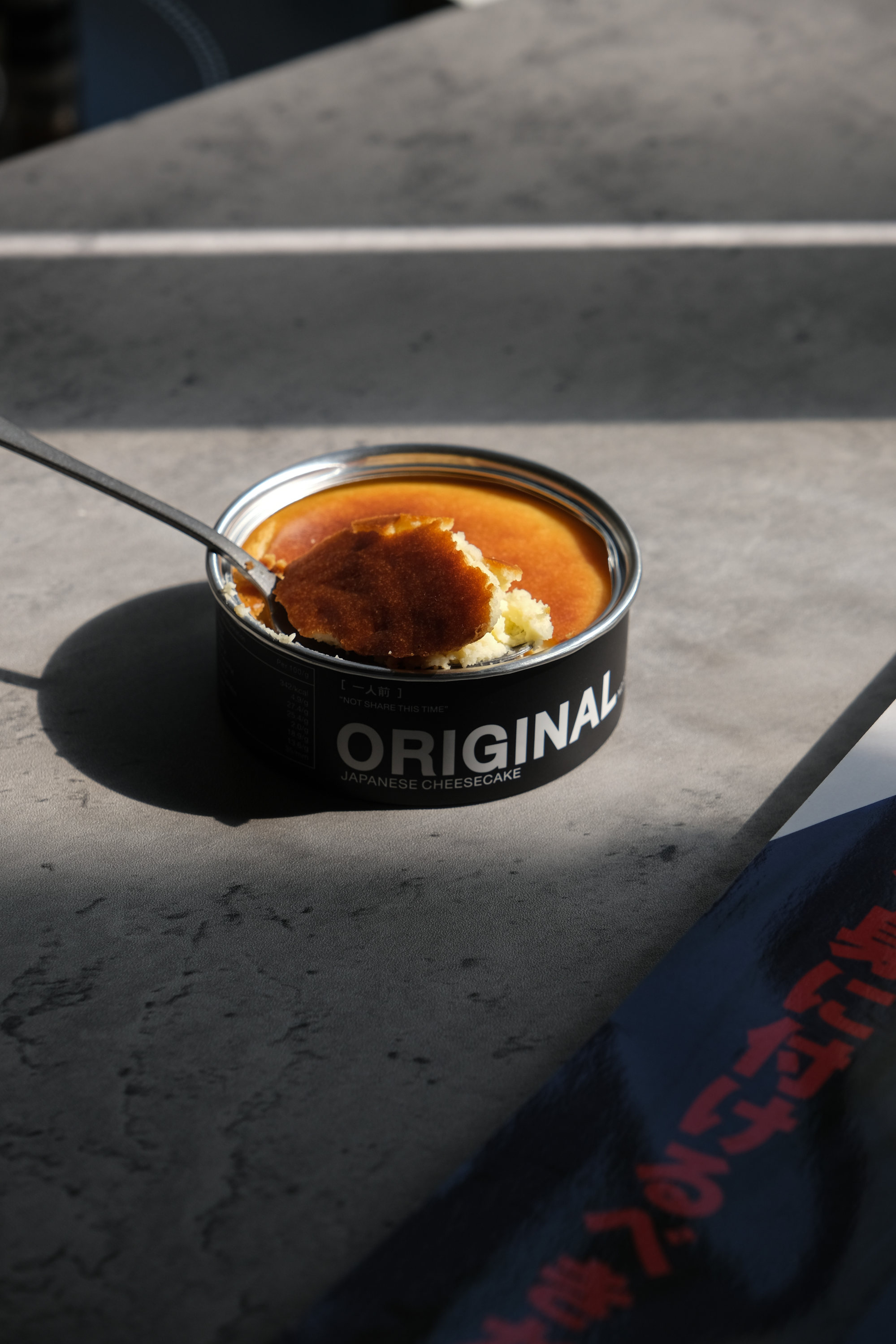 For Ch.eese Department, which currently has just under 2,700 followers, the founders tapped into their networks of friends and connections to grow their account. They have also dabbled with Instagram advertisements to get new eyes on their page.
Dough Beings saw its following grow organically (the brand has only ever done one Instagram ad) when it started gaining positive reviews from
social media influencers
and local celebrities such as singer-turned-film director Juno Mak Chun-lung.
"We've never met them before, but they purchased [our product] and they actually shared it on their own social media platforms," say the Dough Beings founders. Now the bakery sells a few hundred boxes per week, and the sisters describe the immense positive customer feedback as "humbling".
Meanwhile, Cheung was lucky to experience immediate Instagram growth, as she was featured in a major Hong Kong lifestyle magazine early on. She has also hosted a giveaway, where she asked followers to tag three friends for a chance to win her scones.
"That's another peak period where we gained followers. But I never used a sponsorship or paid for any advertisement," she says.
Grandma's Scones now boasts more than 36,000 followers on Instagram, and that growth has translated to revenue – Cheung sells about 4,000 scones per week, which includes individual purchases and bulk orders from offices, schools and hospitals.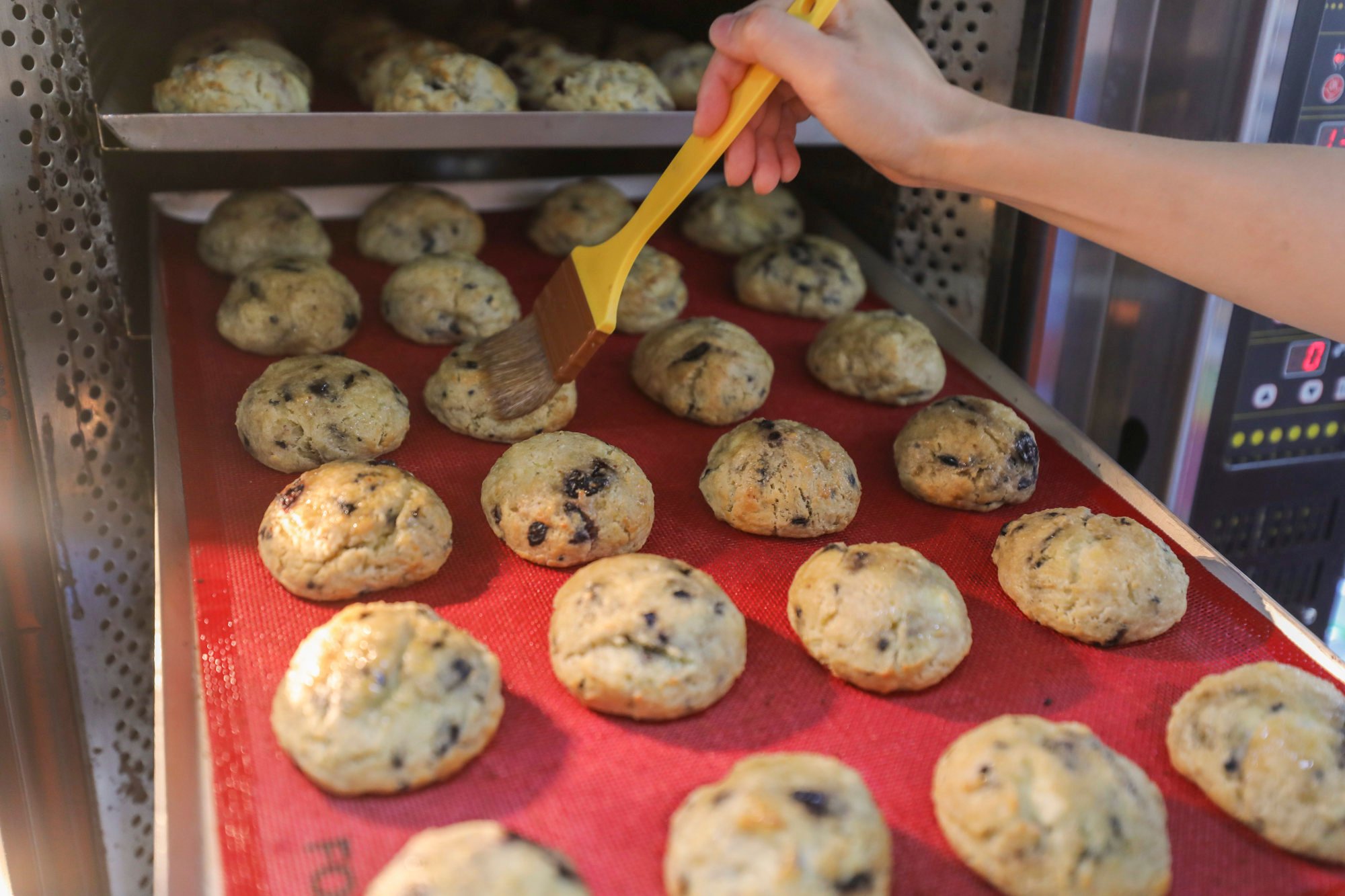 And while she broke even at the beginning, she now makes enough to help support her parents, who also lend a hand in the kitchen along with four full-time staff.
To sustain their businesses, the three bakeries tried to ensure their products stood out from the crowd while also collaborating with other brands and bricks-and-mortar stores.
Dough Beings focused on delivering doughnuts with creative textural, aesthetic and flavour combinations that aren't often seen elsewhere. All its flavours are limited edition and past bomboloni include pandan pineapple ginger, black sesame orange, and savoury flavours such as bacon cheese jalapeño.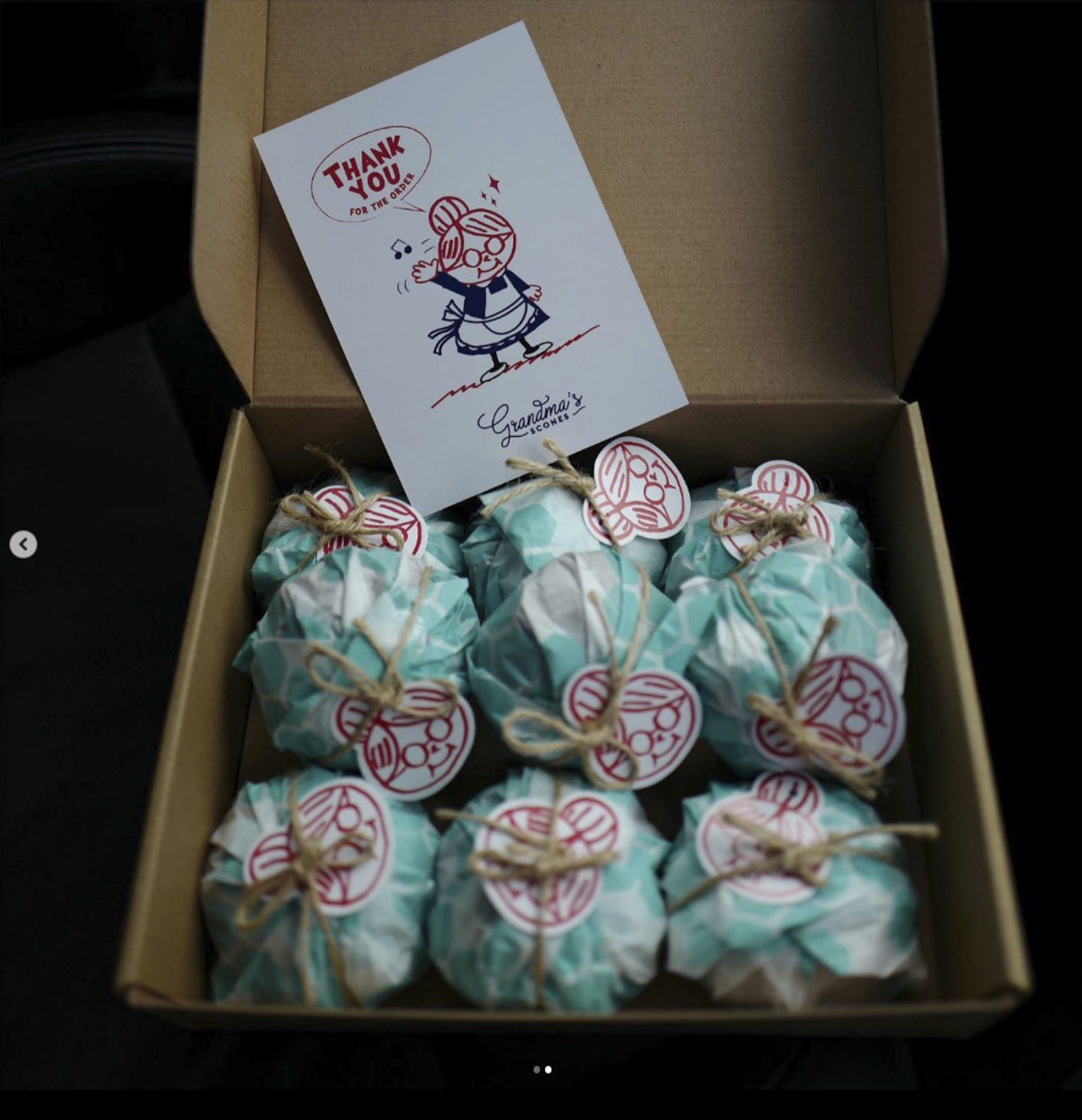 For its recent one-week collaboration with Ralph's Coffee, at Landmark Prince's in Central, it offered two doughnuts: a coffee caramel bombolone and a strawberries and cream version. It has also collaborated with luxury accessories brand Roger Vivier to create tailored doughnut boxes for clients.
Where possible, the Dough Beings team will make everything from scratch and use natural ingredients, to ensure quality. Aside from
bomboloni
, they have added
panettone
(the "Mount Everest of baking") to their repertoire, the recipe for which took them more than half a year to perfect.
"We make sure that every aspect, not just the flavours and tastes and textures, is curated, but also the look of it and just the entire experience. It needs to be something that the customer enjoys right from the time they receive it, to looking at it, to eating it," the founders say.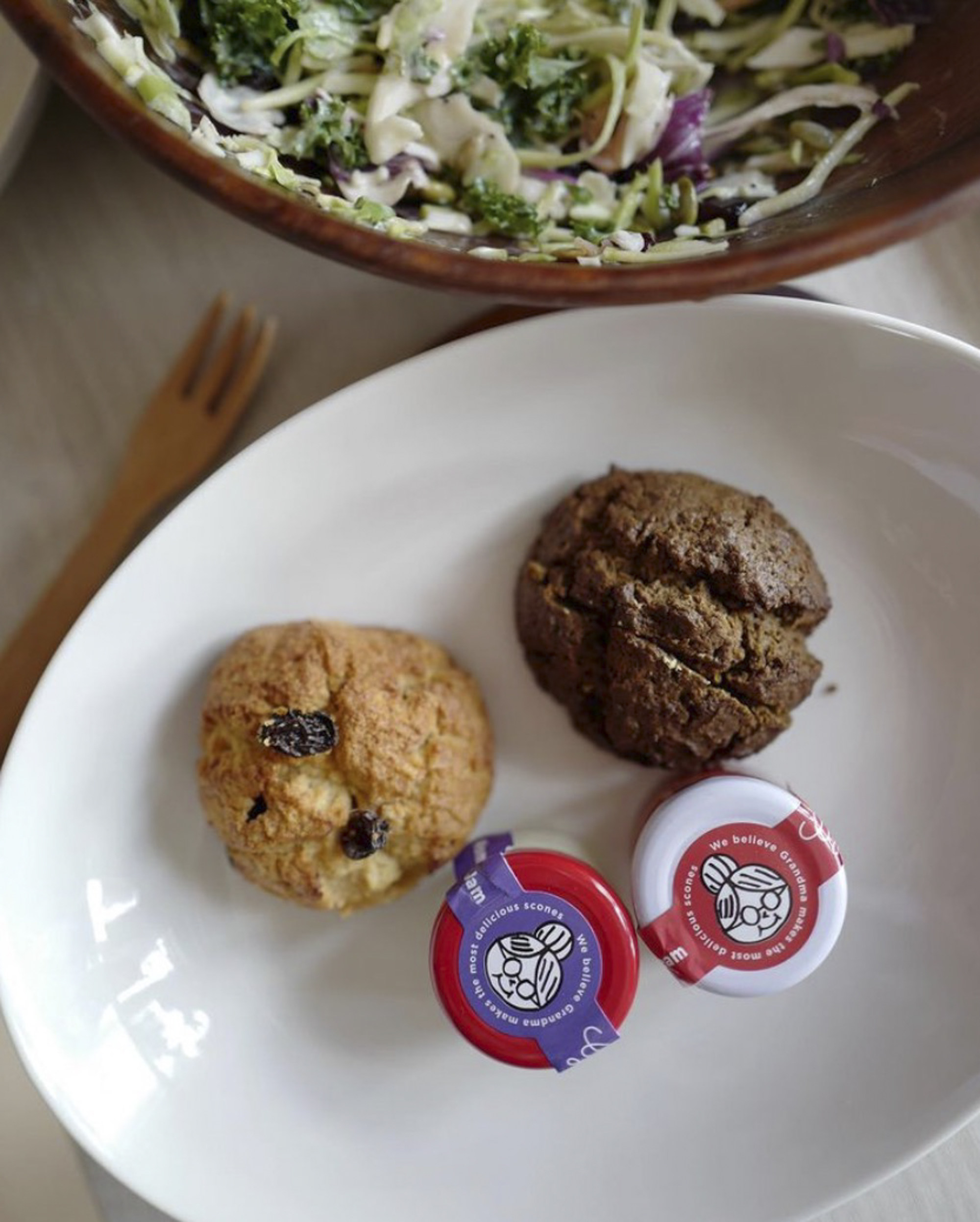 Grandma's Scones, meanwhile, offers six core flavours, but launches a new one every two months. Recent releases have included yuzu and oolong tea, Baileys and Lotus Biscoff, and blueberry cream cheese.
The bakery has had pop-up stores in K11 Musea, in Tsim Sha Tsui in Kowloon, and Sogo, in Causeway Bay on Hong Kong Island, and also worked with Blue Bottle Coffee and Hong Kong ice cream brand
Teemtonefai
.
Since Cheung launched her brand, at least 10 more scone bakeries have "opened" on Instagram, she says. "From our side and the business side, it's made us work harder," she says. "We'll have more flavours and different combinations to keep changing, keep pushing. So in a way, it's good – it helps us grow."
Meanwhile, the small size of Ch.eese Department's products offers portability and allows customers to buy according to desired flavour and quantity, which has in turn led to an increase in Instagram followers, Leung says.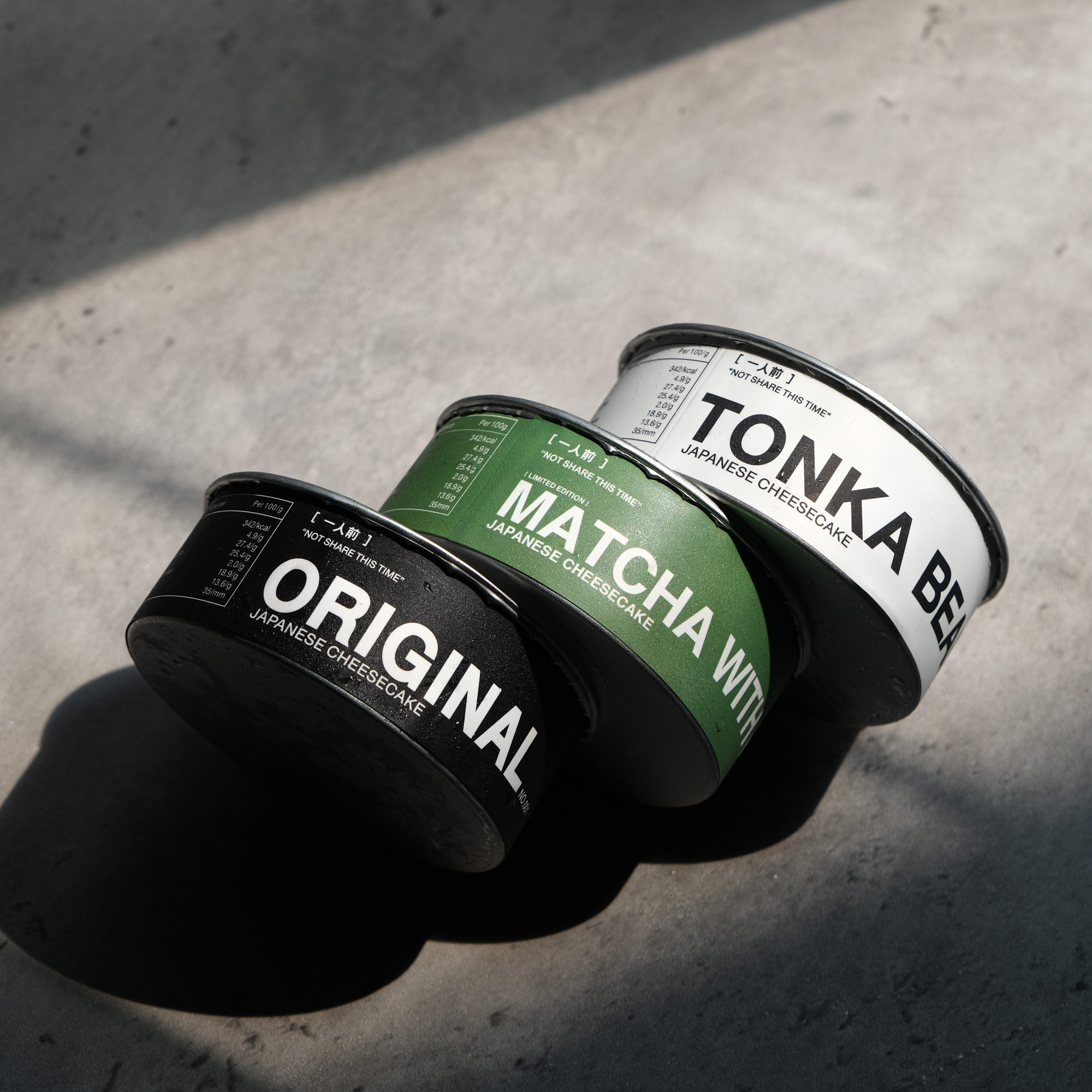 Every week, it caps its product output at 100 cheesecake cans and 50 larger cheesecake boxes, the wooden packaging of which can be reused.
Similar to Grandma's Scones, the cheesecake brand offers regular flavours such as original, tonka bean and matcha, as well as special flavours. It also takes inspiration from Hong Kong holidays – for the
Mid-Autumn Festival
, it's selling a "moon cheesecake", with a salted egg yolk in the centre.
"We also incorporate our interests and the local culture," Yip says. "For example, for the preserved plum flavour [launched during Lunar New Year], we collaborated with a dried seafood shop."
The team at Ch.eese Department hopes to expand beyond cheesecake. Their eventual goal is to create a concept store and lifestyle brand that encompasses all of their respective interests, including cooking, camping and more.
The four friends have also just moved into their newly renovated licensed kitchen – they were borrowing a friend's before – so they now have more flexibility and space to increase quantity and develop new flavours.
Cheung is gearing up for the launch of a brand new dessert product next month, and the Dough Beings sisters are simply focused on improving their skills and building their brand.
"Some people believe that passion doesn't always get you money," the founders say. "But to be able to have both of these – to be able to create, be creative, be expressive in what we're making, and also be able to make a living out of it – that's really more than we could have asked for."