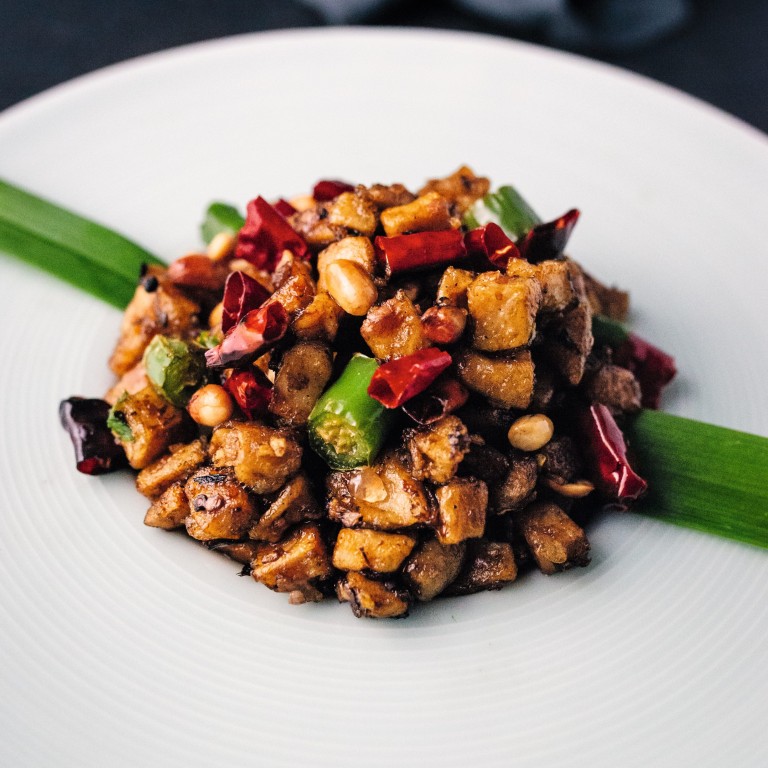 'This was my heritage I'd underappreciated': vegan Chinese cookbook author Hannah Che on an epiphany in China
When Chinese-American self-taught chef Hannah Che turned vegan, she felt guilty about rejecting traditional Chinese cuisine and upsetting her family
Then she travelled through China, learning about its history of meat-free dishes, and even convinced her grandmother to go to a vegan restaurant
After Hannah Che decided to become vegan, in her junior year of college, she found it hard to shift a nagging feeling of guilt.
While she had experienced a wealth of positive changes in her life, from rising energy levels to feeling healthier, when she returned home she felt she had disrupted the harmony of the family meal.
"That's the most difficult, because you're with family," she tells us of those early days, when she declined certain dishes and didn't partake in the Lunar New Year pork dumpling wrapping tradition.
"I feel that when you reject a certain kind of food, it's very personal. Someone wants to feed you, and you're saying, yeah, no."
It meant turning away from a lifetime of omnivorous eating, of Chinese meals defined by animal proteins great and small – from expensive seafood at celebratory feasts to weeknight meat-flecked stir-fries.
In the introduction to her debut cookbook, The Vegan Chinese Kitchen, the Chinese-American chef sets the scene for this reckoning with her mother on the phone to a friend: "Ai-ya, I didn't think my daughter would become one of those hippie types," she says.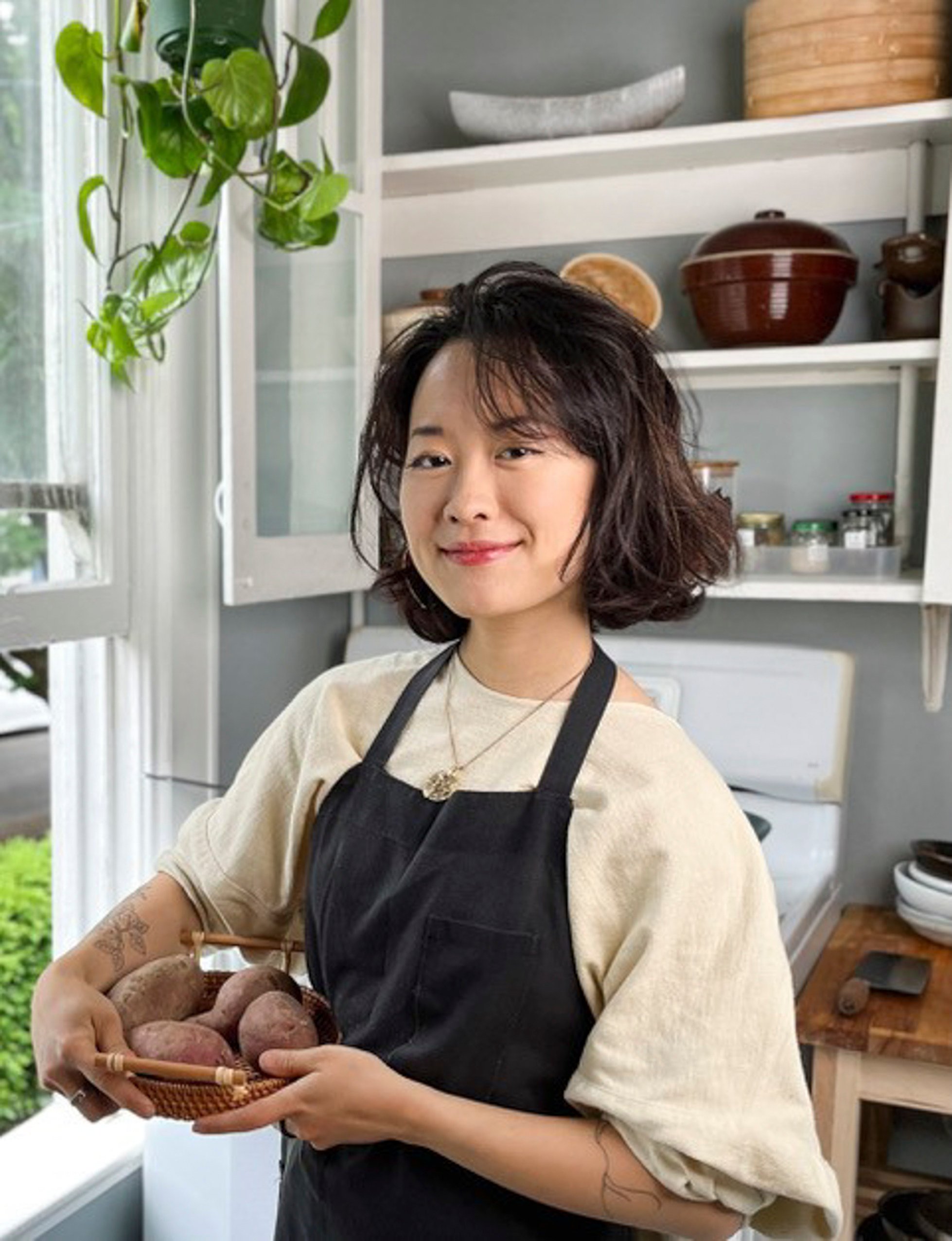 While away at college, Che was free to eat as she pleased, cooking an ever-growing array of grain bowls and lentil pasta dishes, recipes she would excitedly document on her food blog, The Plant-Based Wok.
Home was a different story, as meals were always deeply intertwined with a sense of self and belonging that came with food.
"My parents were immigrants; food was the way they taught us about our roots; certain dishes were central not just to my family's memories, but also connecting us to a lifetime of people and occasions and places and times that went before and beyond me," she writes. "I wondered if my commitment to eat more sustainably meant I was turning away from my culture."
As it turns out, Che's journey into veganism became a conduit for an even deeper understanding of her roots.
While she had feared a sense of loss from eschewing the animal products that have defined Chinese cookery for centuries, she grew to realise just how much of the country's cuisine was plant-based, and found not only in Buddhist temples but, increasingly, in forward-thinking contemporary restaurants unbound by tradition.
"My perspective really changed once I went to China," says Che, who moved to the country temporarily after graduate school in the United States, enrolling in a vegetarian culinary institute where the other students were all older male Chinese chefs.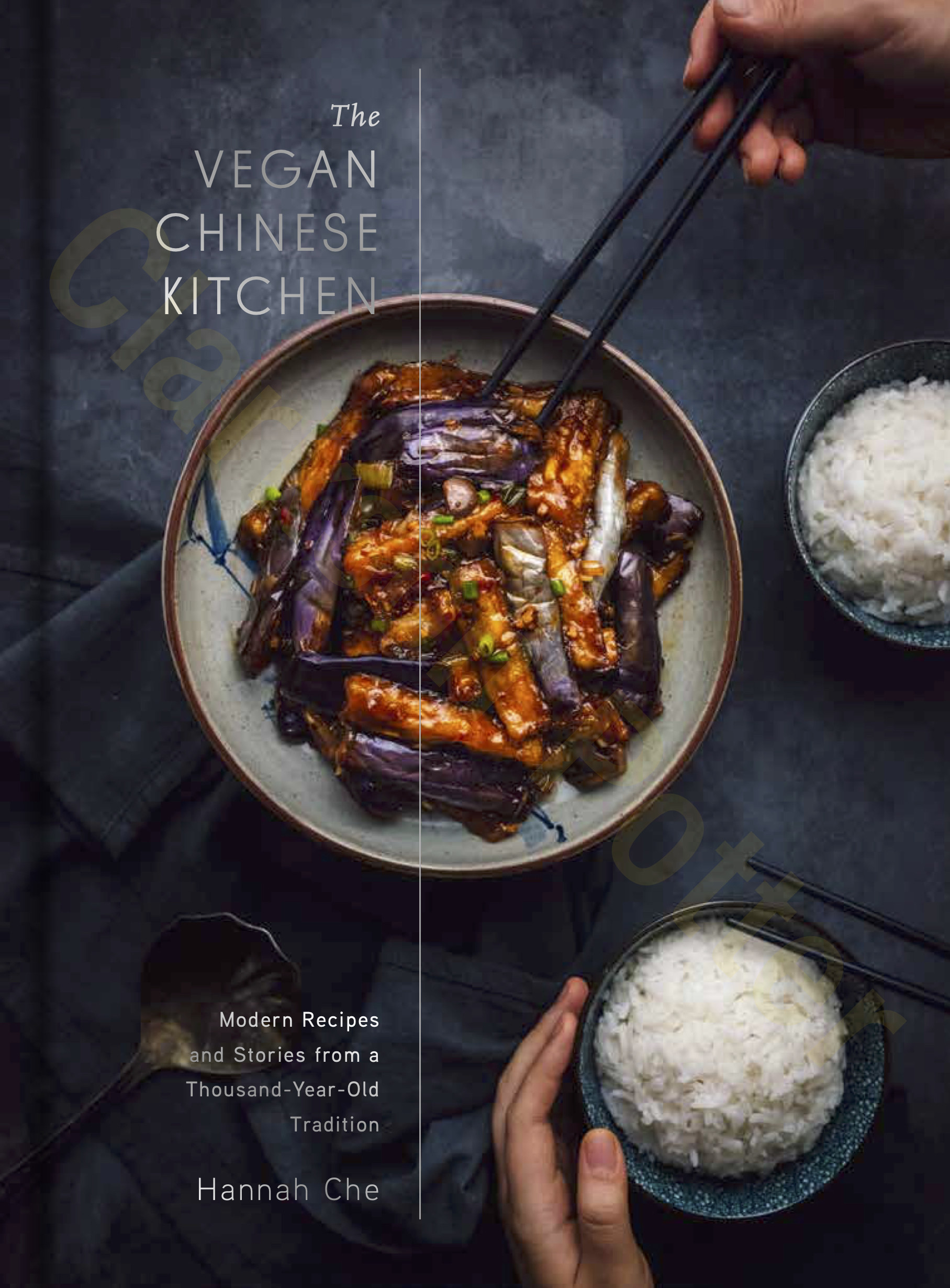 She explored her parents' hometown of Harbin, as well as Shanghai, Chengdu, Suzhou and Guangzhou; she also visited Hong Kong and Taiwan, spending a year in the latter, learning from the Buddhist community about how they cooked and ate.
Che has condensed this journey of enlightenment into an impressive cookbook filled with evocative prose that takes readers into the many worlds she inhabited during her research – the dewy mornings at the market when the arrival of early spring meant a cache of tender shoots and vegetables such as celery and caulini, or a chicken farm in China that had been converted into a business growing fluffy, meaty lion's mane mushrooms.
She paints a picture of a vegetarian hotpot restaurant in Guangzhou opened by a traditional Chinese medicine practitioner, where bubbling cauldrons of wild and rare fungi simmer into a healthful elixir.
She tells the story of her culinary tutor, Wen Wenhui, a chef who founded China's first professional vegetarian vocational school, on Changzhou Island in Guangzhou.
His approach to vegetarian cuisine underscores Che's recipes, which adhere to the principle of preserving and building on the delicate flavours and textures of vegetables, with the aim of transcending the pleasures of meat-based dishes.
She also writes in poignant detail of the day she took her grandmother to a vegetarian Buddhist restaurant, Ming Jing Garden, on the outskirts of Harbin.
Just a few days earlier, Che had grown exasperated with the matriarch's unrelenting attempts to get her to eat the meat on the table, and felt guilty for it. Eager to show her grandmother the possibilities of vegan cuisine, Che ordered a feast comprising cumin-pepper "pork" made from soy, tangy salads of crisp peppers and white snow ear fungus, and fried rice with local vegetables.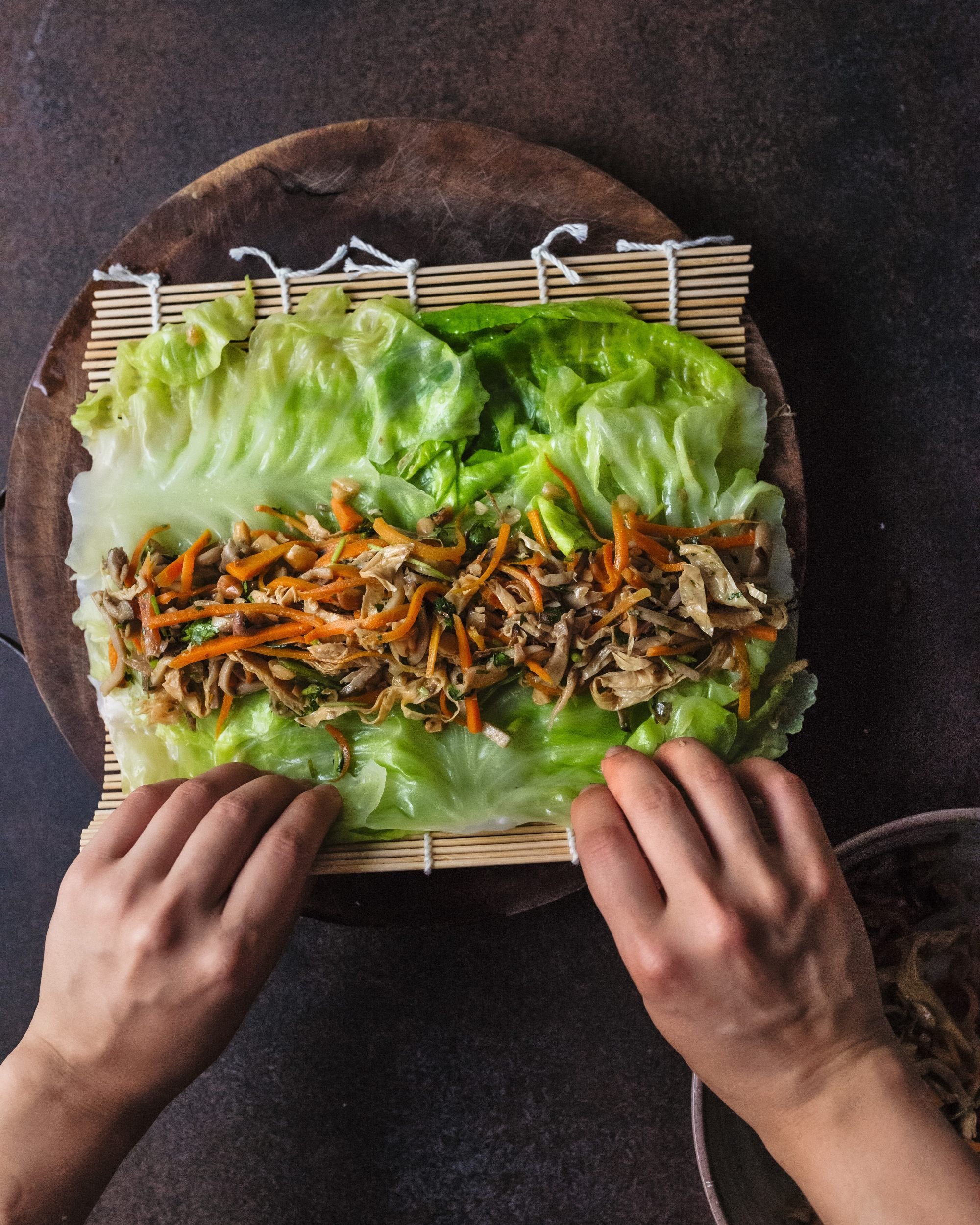 As she watched her grandmother appreciate each mouthful, it struck her: "I realised it was new to her, this idea of vegetarianism, not as a mark of poverty but a conscious lifestyle choice," she says. "Coming from my place of privilege, I hadn't understood her wariness about it."
Che brings all these experiences together in a way that is respectful as well as exploratory. At the end, she also recognises her position, where she can bring an awareness of the diversity and complexity of vegan Chinese cookery to an American audience – including Asian-Americans – while giving credit and visibility to centuries-old tradition.
It was important to Che that she wasn't simply taking dishes and "veganising" them; it's why she has taken pains to go deep into the history of vegetarianism in China, unearthing the origins of ingredients such as tofu and seitan (wheat gluten).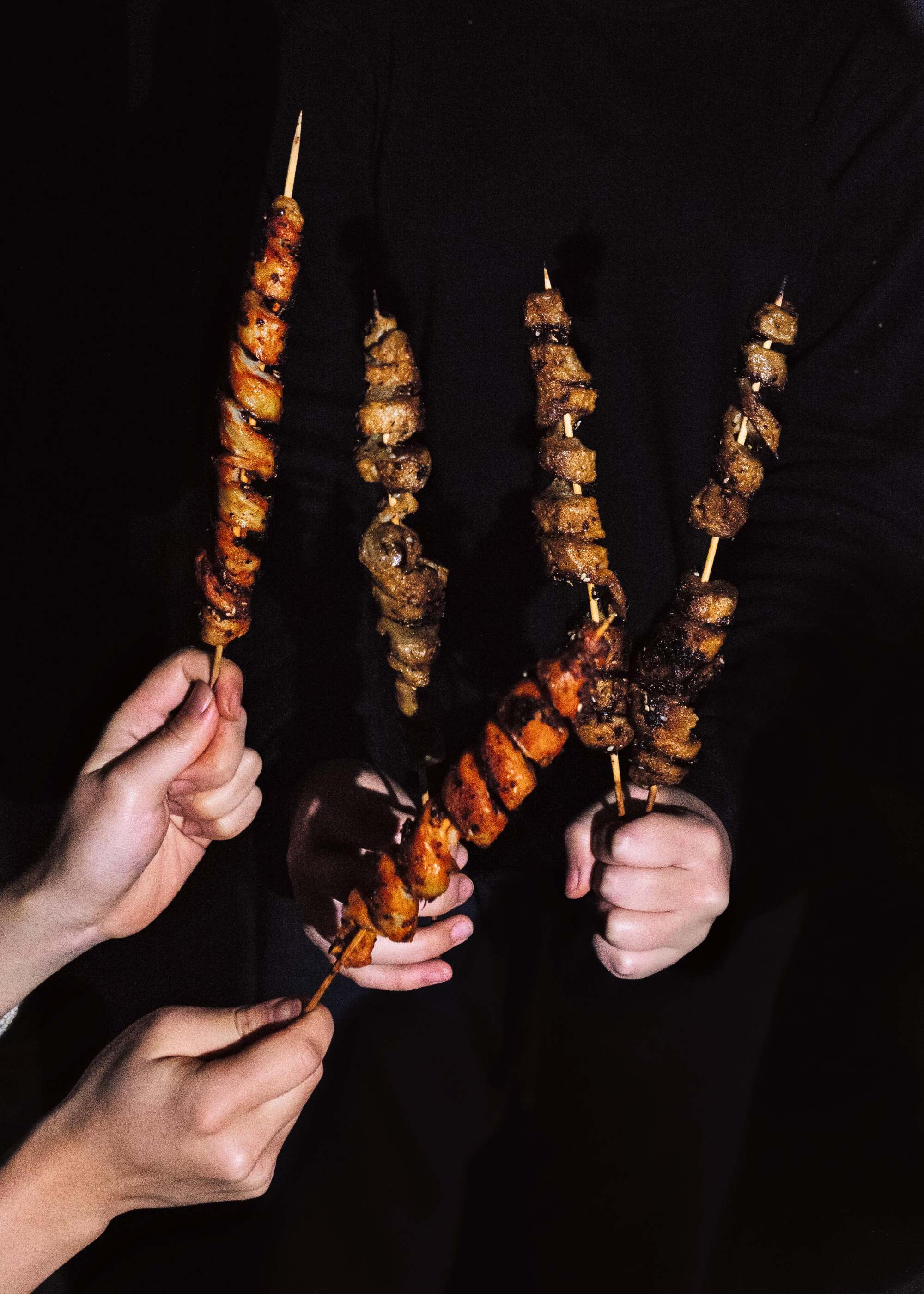 "There was a TikTok trend a while back where basically people were taking flour and making a dough and washing it – they were making gluten," says Che. "And the caption was 'how to make vegan chicken from flour'.
"All these comments were saying how cool it was, until this one person was like, 'Wait, do you guys know that people have been doing this for centuries? It's Chinese'." She laughs. "I really wish people knew where it came from. So much is taken out of cultural context, which happens a lot in food."
While The Vegan Chinese Kitchen clocks in at more than 300 pages, rich with Che's moody, hunger-inducing photographs of dishes such as mala-spiced gluten skewers, pea shoots in silky soup, and cold-dressed enoki mushrooms with cucumber, she is itching to write another, this time focusing on tofu and soy products.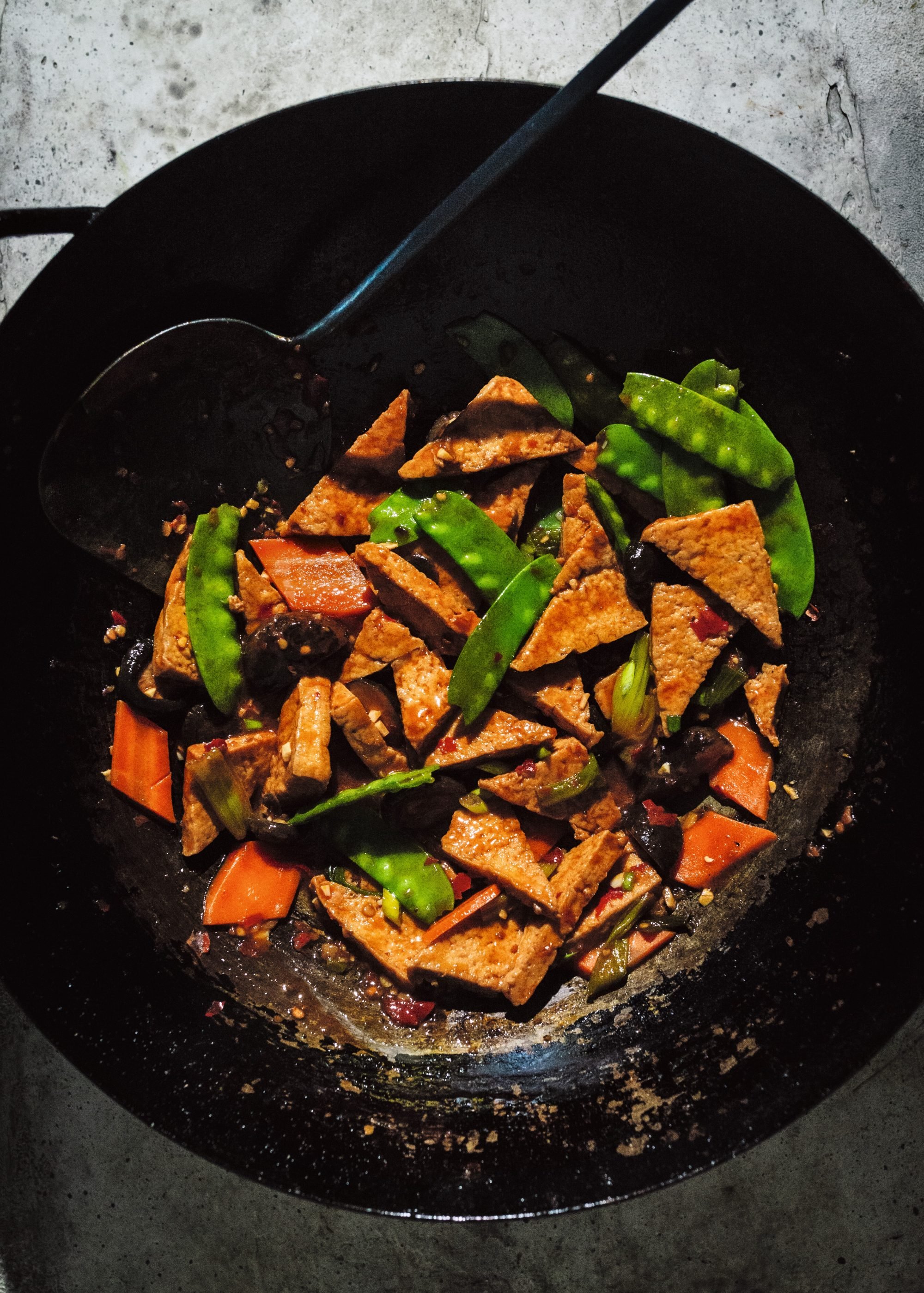 "Originally I had a whole guide on how to make tofu from scratch, as well as tofu cutting and all of that. But then at the end, we just ran out of space," she says, laughing. "I'm definitely looking to do more research. I think I want to just dive more into that."
This ode to tofu is a natural next step, given Che's earlier epiphany as she gazed down at a pristine piece of tofu made by a fifth-generation tofu maker in Guangzhou. "I realised this block in my hand was the same tofu passed down from generations of tofu makers who had laboured over these dried beans; the alchemy of the food had not changed in 2,000 years.
"My misunderstanding of tofu was being replaced by a glowing sense of pride – this was also my heritage, although I'd underappreciated it for so long."
The Vegan Chinese Kitchen is published by Penguin Random House.
Pea shoots in silky soup
Serves 5
At the Yi Xin vegetarian restaurant in Guangzhou, my favourite dish is a soup featuring pea shoots, the tender, delicate leaves and tendrils of green peas.
The first time I had that soup, it was so fragrant with a silky richness that I could have sworn it was a meat-based broth. Later I learned that the vegetarian chefs add flavour and body by toasting flour and stirring it with sesame oil to form a base similar to a roux.
To enjoy, eat the tender cooked greens with chopsticks and then sip the sustaining broth. Feel free to use spinach or tender napa cabbage hearts instead of pea shoots for a different but equally delicious result.
Ingredients
8 ounces (225 grams) pea shoots or bunched spinach

1 tablespoon goji berries (for colour; optional)

1⁄4 cup (30g) plain flour

2 tablespoons toasted sesame oil

5 cups (1.2 litres) light vegetable stock or water

1⁄2 teaspoon kosher salt; more if needed

2 ounces (56g) fresh shiitake mushrooms, stemmed and thinly sliced
Method
1. Keep the leaves and crisp stems of the pea shoots and pluck off any hard tendrils and stems tough enough to bend without breaking. Wash well and drain. In a small bowl, soak the goji berries (if using) in cool water to plump.
2. Bring a pot of water to the boil and blanch the pea shoots until just wilted, about 20 seconds. Drain in a colander and shake dry. This step will prevent them from turning the soup an unpleasant brownish colour.
3. Heat a dry wok over low heat. Add the flour and toast, stirring continuously, until pale yellow and faintly fragrant, about one minute. Stir in the sesame oil to form a smooth paste and cook, stirring continuously, for two to three minutes, until the mixture is golden.
4. Add the stock and raise the heat to medium. The soup will look curdled and separate at first, but continue stirring from the bottom and it will come together. Bring to a gentle boil and, using a ladle, skim off any foam that rises to the top. The soup should look creamy and very smooth in consistency. Season with the salt.
5. Add the mushrooms, reduce the heat to low, and simmer for three minutes to cook through. Add the blanched pea shoots and cook for about two minutes to heat them up. Taste and add more salt if necessary.
6. Transfer to a large soup tureen or ladle into bowls. Garnish with a few goji berries, if desired, and serve immediately.