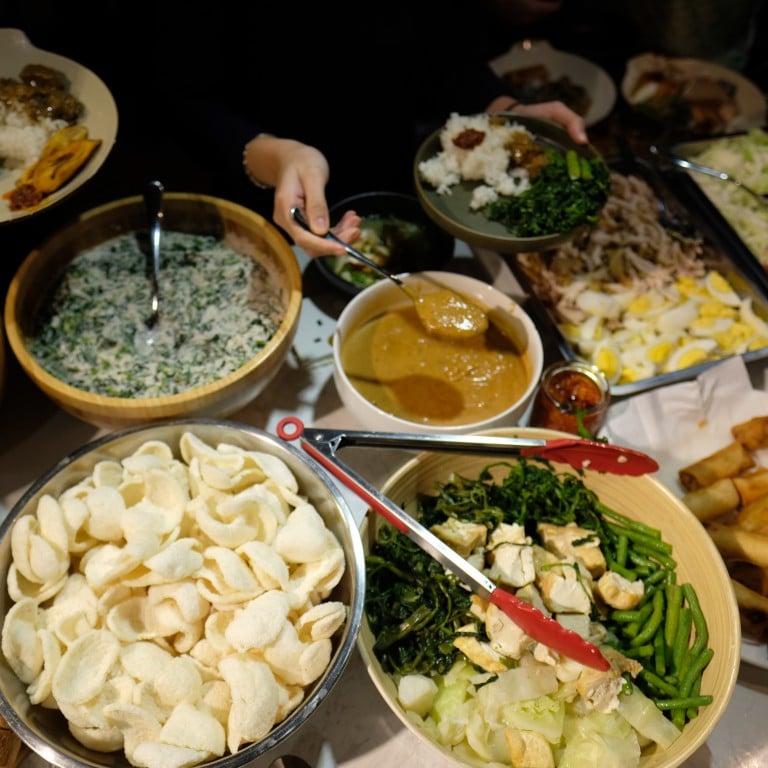 The Hong Kong charity giving refugees and asylum seekers the chance to tell their stories – by cooking food from home
Table of Two Cities is a platform for refugees and asylum seekers to tell their story through online recipes, and by cooking dishes from home at events
It's part of an initiative by Grassroots Future, a charity founded to give a voice to the displaced, and which has provided vital support during the pandemic
For the past 17 years, Michael (not his real name) has been patiently waiting for the Hong Kong government to approve his petition to become a registered refugee.
Originally from Togo, in West Africa, he fled his home country in 2005, when protests and riots broke out over a presidential election that saw Faure Gnassingbe come to power.
During the unrest, about 400 to 500 demonstrators were killed by state authorities, according to the United Nations.
"My friend told me, at [that] stage, the only option is to find a place where you don't need to request a visa," says Michael. "Just buy the ticket and go."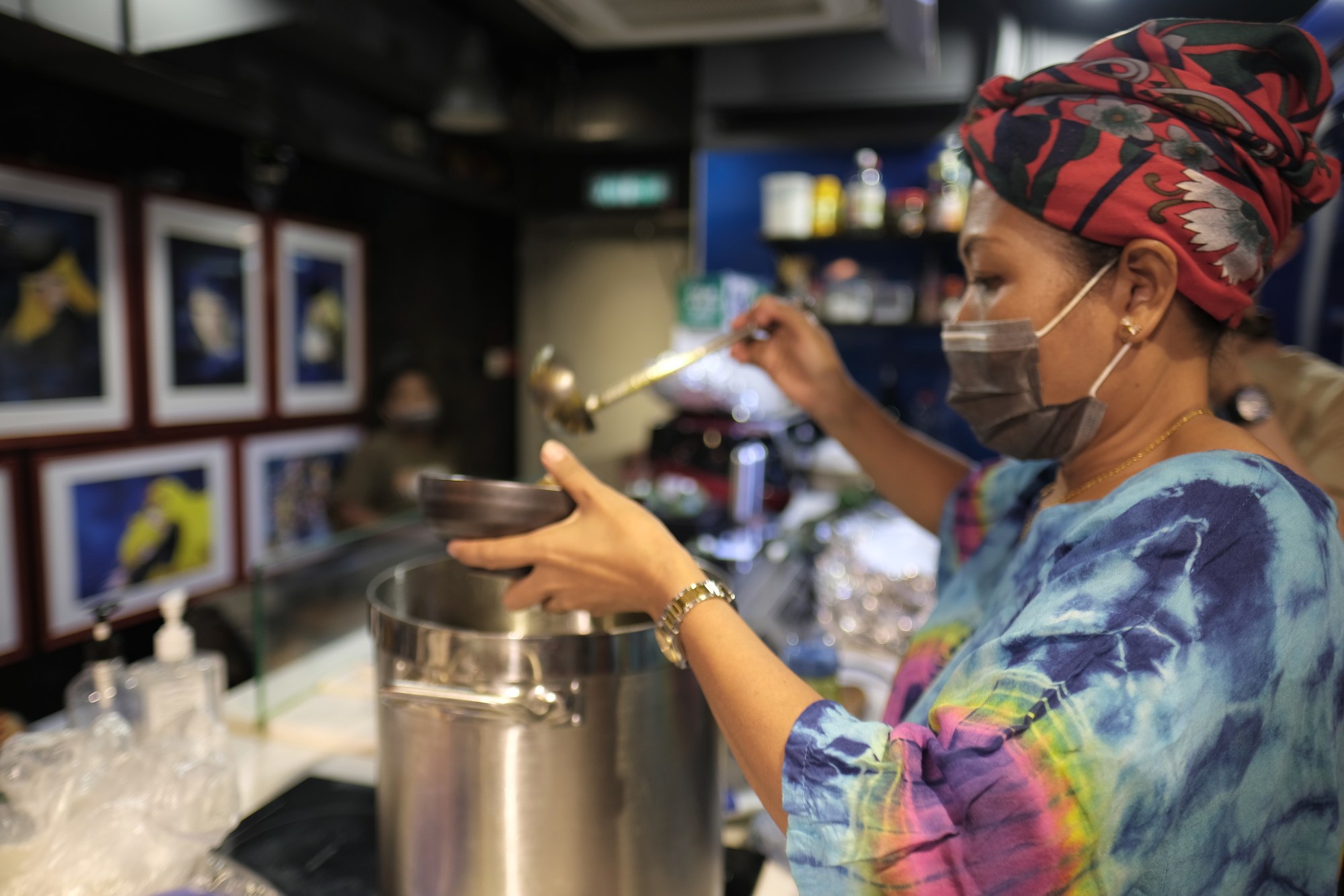 That led him to Hong Kong, where he was joined by his wife in 2009. To this day, the pair and their two children – a daughter and a son, both born in Hong Kong – remain asylum seekers, hoping for the city's government to grant them refugee status.
The plight of refugees and asylum seekers often goes unseen in Hong Kong, as they represent less than 0.1 per cent of the city's population; and less than 1 per cent of those seeking asylum have successfully done so.
Back in 2005, when government support for asylum seekers was virtually nonexistent, Michael spent his evenings sleeping at the Star Ferry before waking up and heading to an NGO for breakfast.
Now, refugees and asylum seekers are given a monthly allowance – HK$1,200 (US$152) for food, HK$200 for transport, HK$1,500 for accommodation and HK$300 for utilities. But because the amount provided is limited and asylum seekers are not allowed to work legally (refugees can work but in a limited capacity), many have to rely on NGOs and charities for additional food and support.
One such charity is Grassroots Future. Its founder, Tegan Smyth, was born in Australia but spent her high school years in Hong Kong before returning to Australia to train as a lawyer.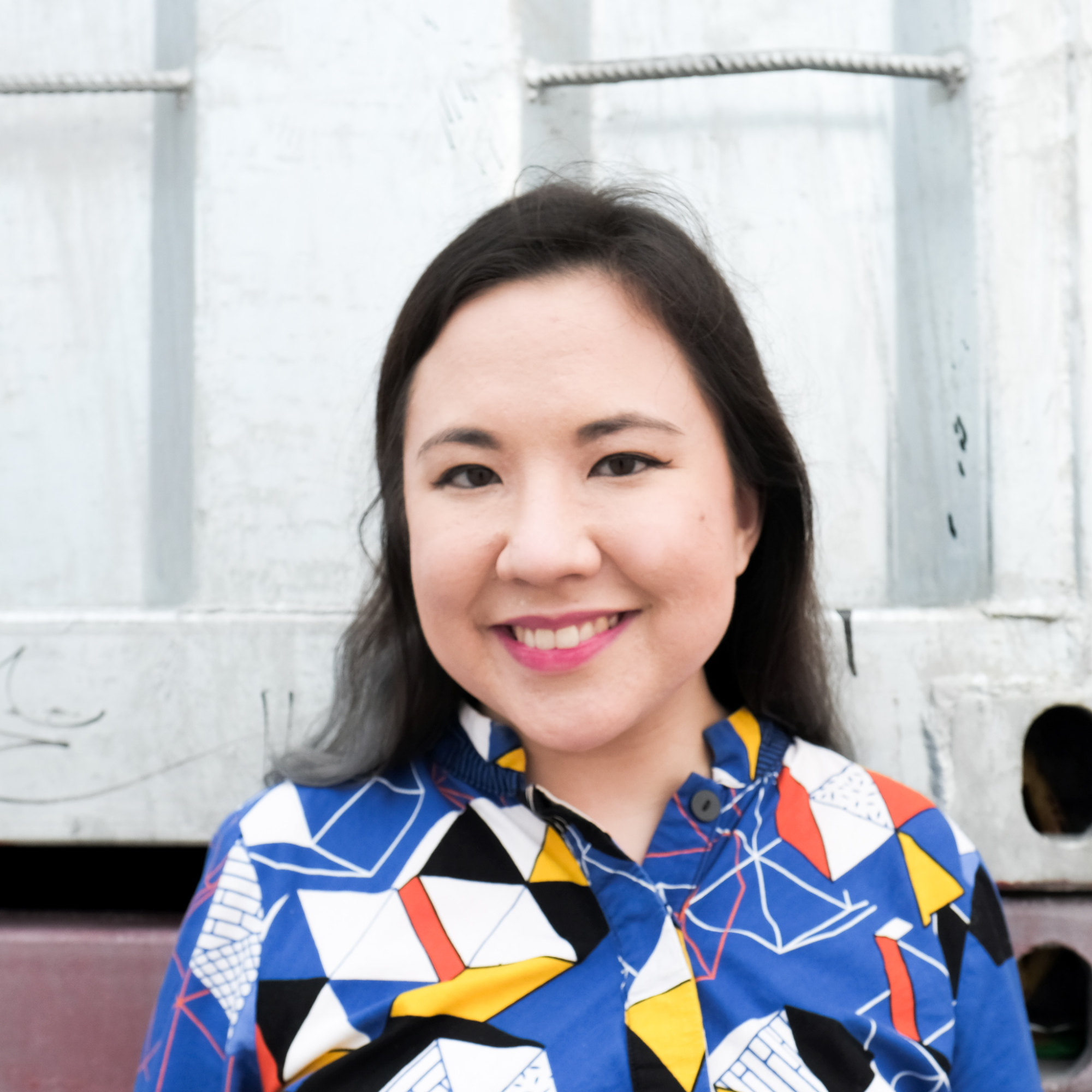 There, she worked at a community legal centre and focused on migrant and refugee issues; when she later made her way back to Hong Kong, she became inspired to start Table of Two Cities, a community project that gives refugees a platform to share their stories through food and recipes.
Though people may not realise it, "the story of migration touches all of us", Smyth says. "I grew up around friends, especially in Australia, who were first-generation Australians, or their parents were refugees from Vietnam. Even in my immediate family, on my mum's side – my mum is Chinese – her parents were asylum seekers from mainland China, who came in 1949 [to Hong Kong]."
Table of Two Cities, which Smyth began in 2016, sought to bring the three-dimensional stories of refugees and asylum seekers to the forefront.
Using food as a universal medium, the community – which includes people from Africa, South Asia and the Middle East – were able to share dishes from their home countries with the wider Hong Kong population through an online platform.
"In 2015, 2016, there were really just lots of articles about refugees having a horrible life and basically looking at the sort of squalor and conditions that people live in," Smyth says, but it was rare to see stories about their resilience and ability to overcome obstacles. Table of Two Cities filled this gap.
Offline, the initiative also branched out to private events, with refugees and asylum seekers preparing food for corporate events and doing cooking demonstrations. Dishes are representative of the community's diverse backgrounds, and have included everything from jollof rice and chicken shish kebab to beetroot cutlet and falafel.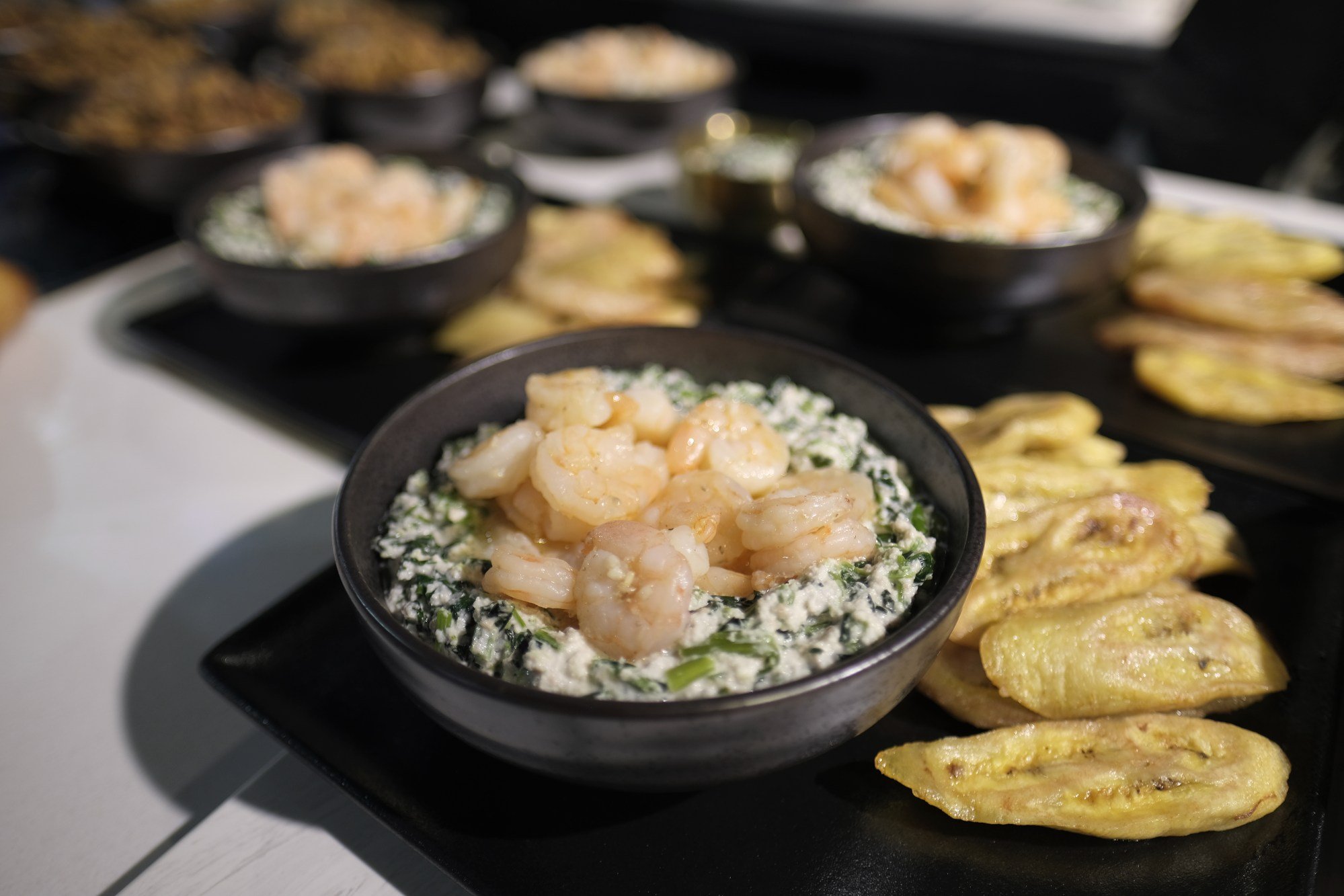 Together with Smyth, volunteer Anjali Kelkar helps brainstorm and strategise for these food events, coordinate with refugee and asylum seeker "chefs", and contributes to food styling and plating.
One of the most memorable events at which she volunteered was a 2021 dinner in collaboration with Tatler Dining Hong Kong, food designer Alison Tan and mixologist Antonio Lai Chun-nam, in which three asylum seekers from Egypt, Indonesia and Sri Lanka created a menu inspired by their roots.
"That event was particularly meaningful for me because I could see the impact the chefs' amazing food was having on the customers," Kelkar says. Aside from the food, she points out that the refugees and asylum seekers were actively engaged with the guests throughout the experience.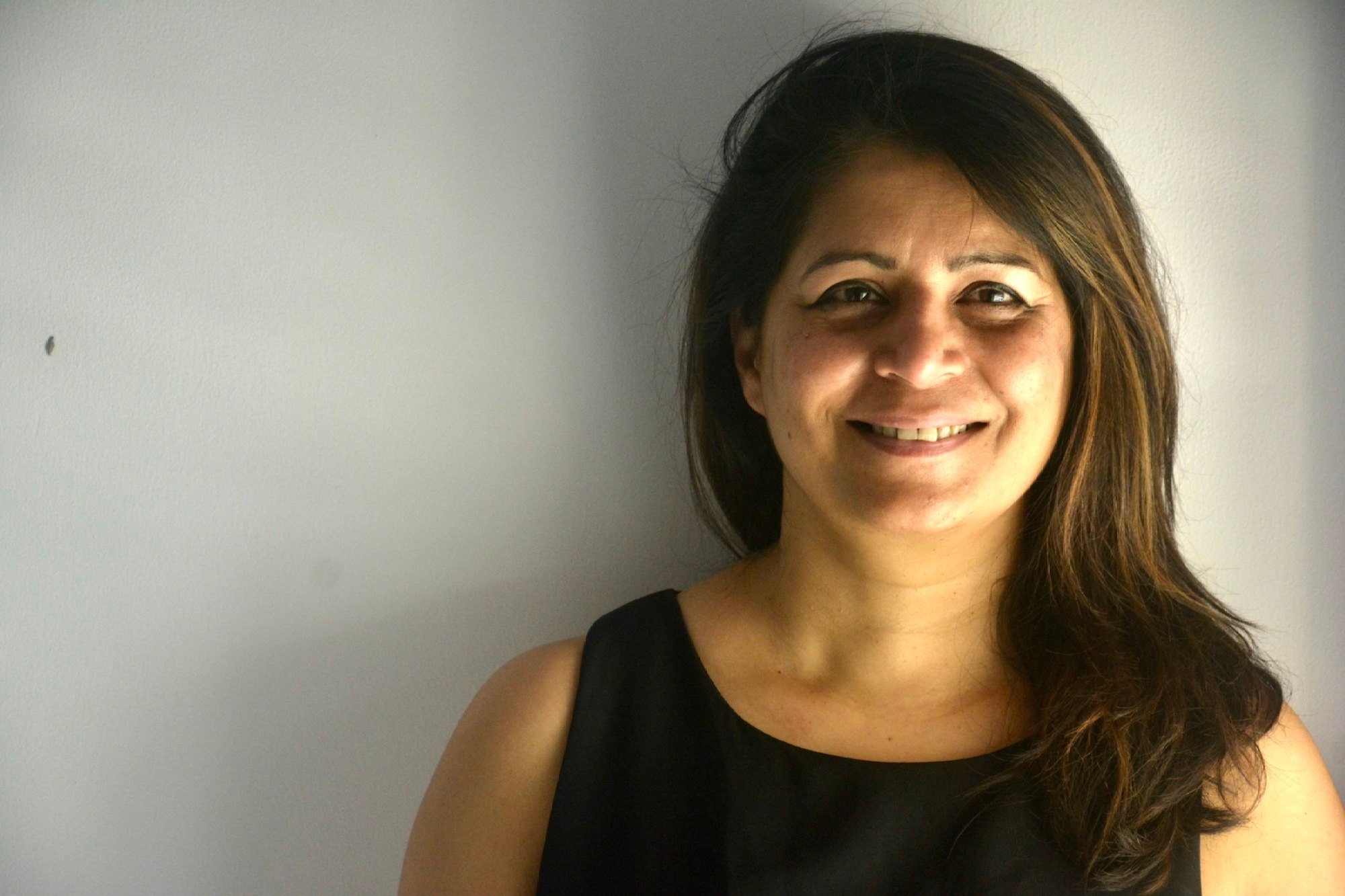 "For them to have this [inclusive] experience where you're part of the crowd […] I just felt that that was just beautiful," she says.
An ethnographer by day who focuses on design-related market research, Kelkar says that the first event she hosted for Table of Two Cities, a social-impact workshop that sought to find solutions for the refugee and asylum seeker community, was "unsuccessful" because it didn't result in meaningful change.
"I just felt like I became another one of those people who's like, 'Oh, let's do some social good,' but not really knowing how to do it to make an impact," she says.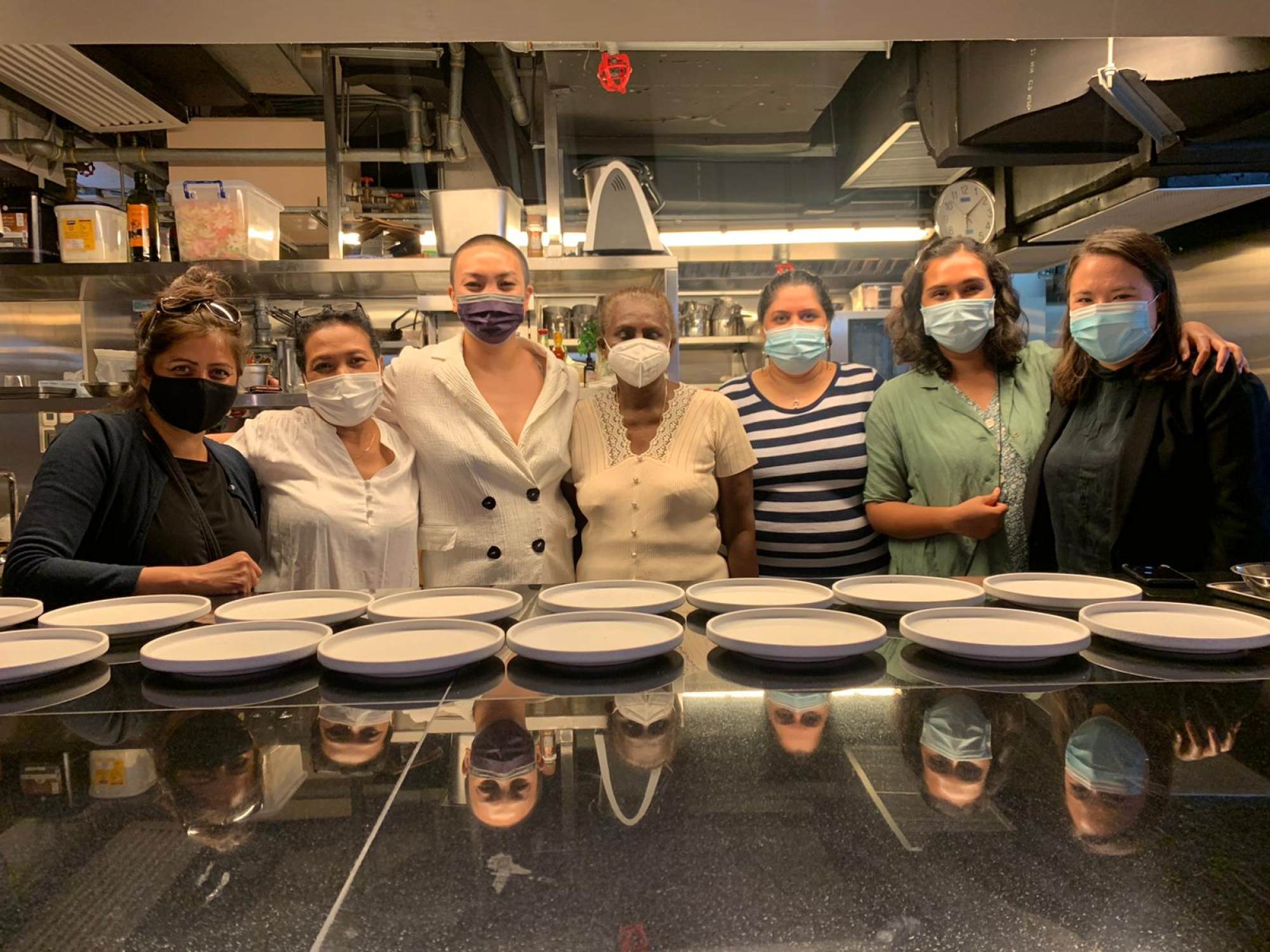 Eventually, she learned to focus her energy on initiatives that benefited both the community and volunteers.
Smyth also emphasises the importance of keeping the community's needs in mind first and foremost. "Having a conversation about needing to listen to refugees rather than automatically pity them – that's something that I've always emphasised," she says.
As a result, in 2020, Smyth established Grassroots Future in the hope of closing gaps that she recognised refugees and asylum seekers were struggling with. These included covering costs for children's textbooks and uniforms, as well as offering holistic support, such as well-being programmes.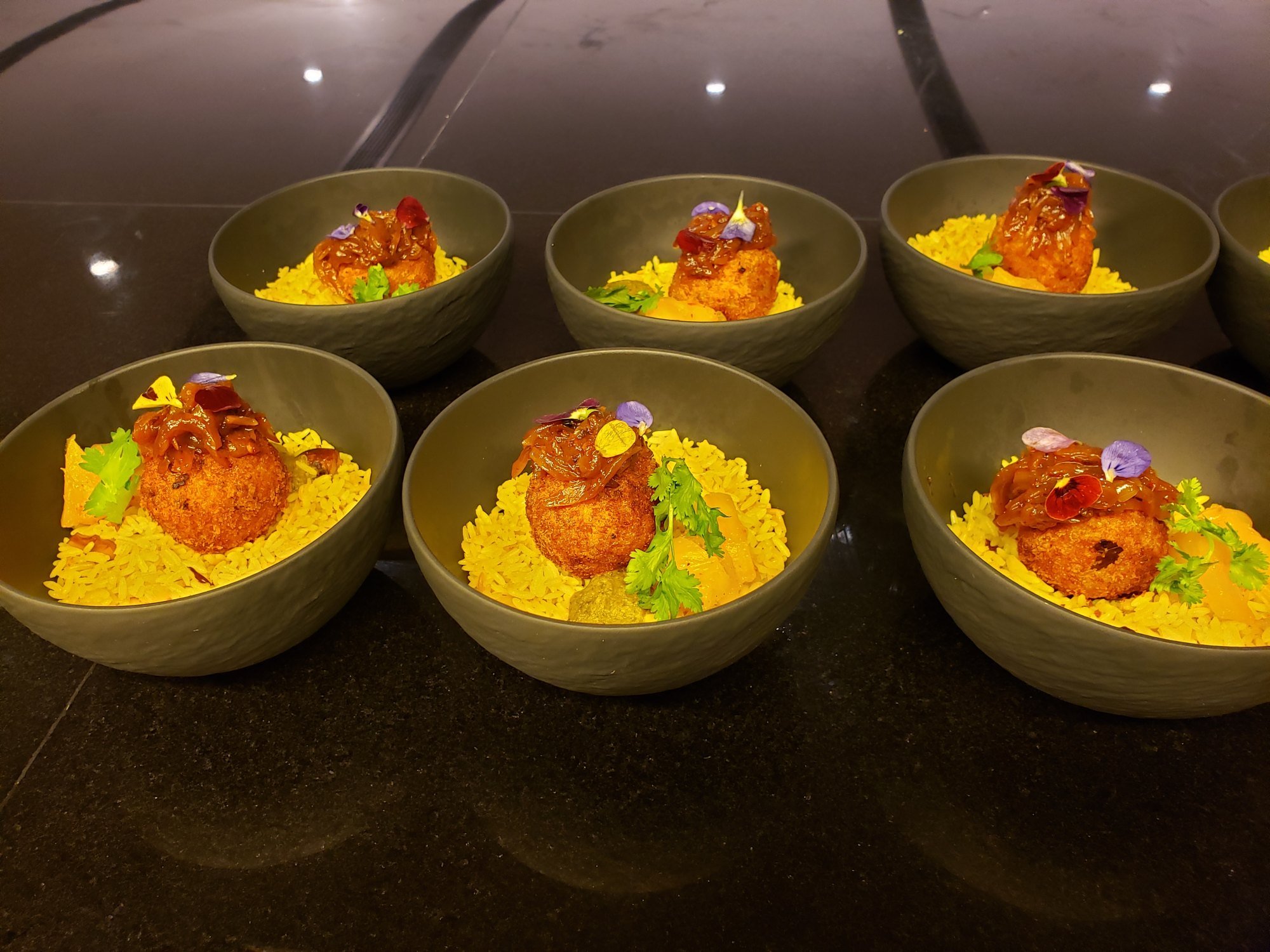 From the beginning, Smyth worked closely with the Refugee Union, of which Michael is the vice-chair, to identify the community's specific needs.
But Covid-19 brought with it particular challenges for Hong Kong's refugee and asylum seekers. "We face a hard time every day, but during the pandemic, it was the hardest," Michael says, explaining how he wasn't able to buy rice or other daily essentials because
the supermarket shelves had been emptied
.
Because the food allowance allows only for purchases made at ParknShop, the community was left without options and had to rely on food donations through charities.
During this time, Grassroots Future acted as an inter­mediary, coordinating deliveries of hot meals and facilitating food donations from organisations such as Project Dignity and Breadline. And while Table of Two Cities was established as a programme under Grassroots Future, during the pandemic Smyth opted to expand other programmes, given social distancing measures.
The charity organised Hong Kong's first Refugee Week, in June, and also held sports activities, yoga workshops and art therapy classes.
"We also looked at ways that we could help people with their mental health – trying to navigate the city in the pandemic, but also the uncertainty of having their
case accepted
and having an outlet to deal with their stress," Smyth says.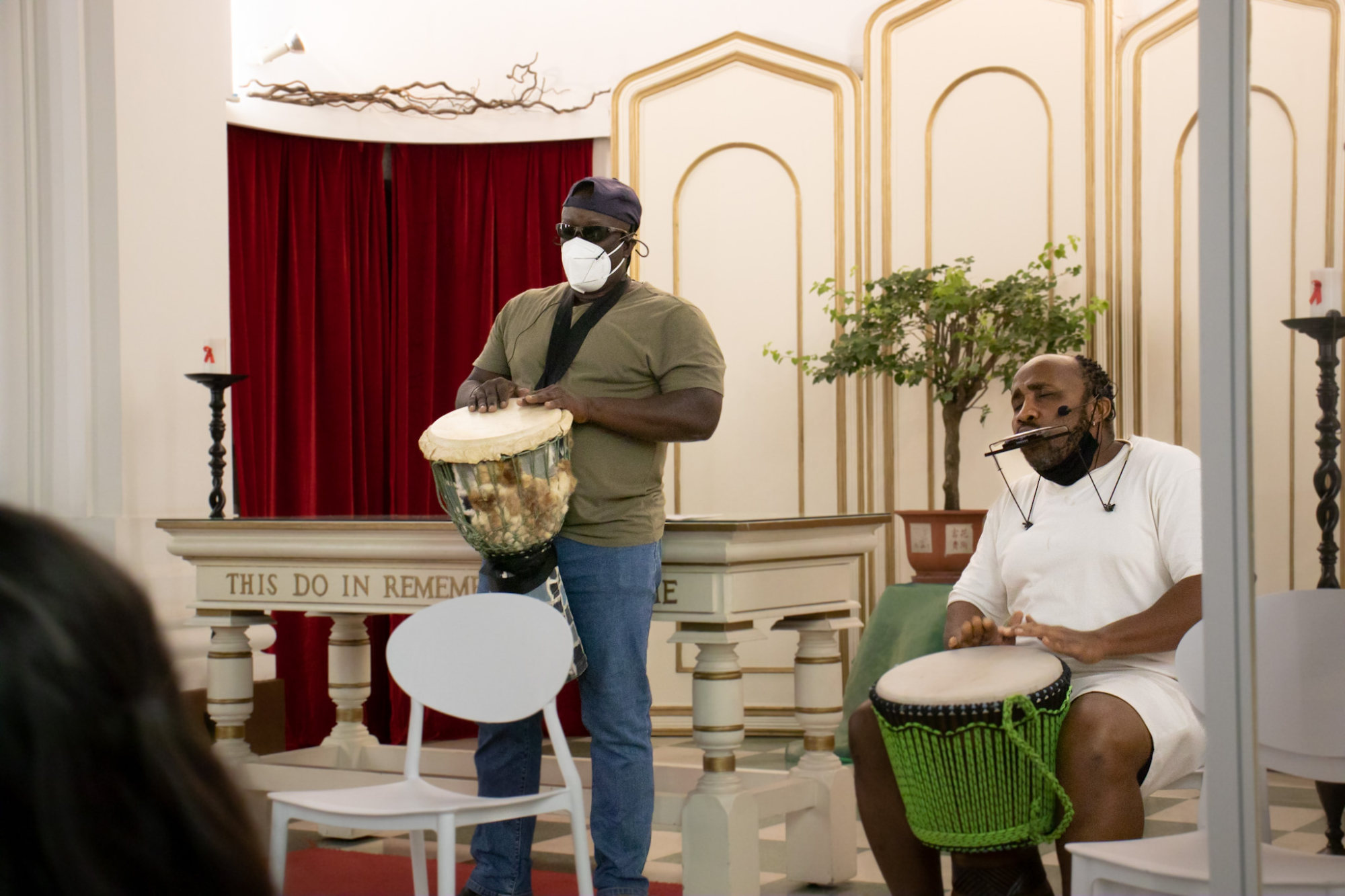 As pandemic rules ease in Hong Kong, Grassroots Future hopes to bring back its food events while still maintaining its other programmes. Smyth is also working on a book featuring 14 distinct stories collected from the community, with the goal of countering xenophobic narratives around refugees and asylum seekers.
And while Smyth is proud of the fact that more attention is being paid to refugee-led initiatives in Hong Kong, she recognises that there is still a long way to go.
"There are still obviously obstacles to upwards social mobility for the community," she says. "There are so many gaps to fill […] whether it's an educational gap, a well-being gap, or maybe it's a cultural gap. We basically try to work in the background to help mobilise resources for the community."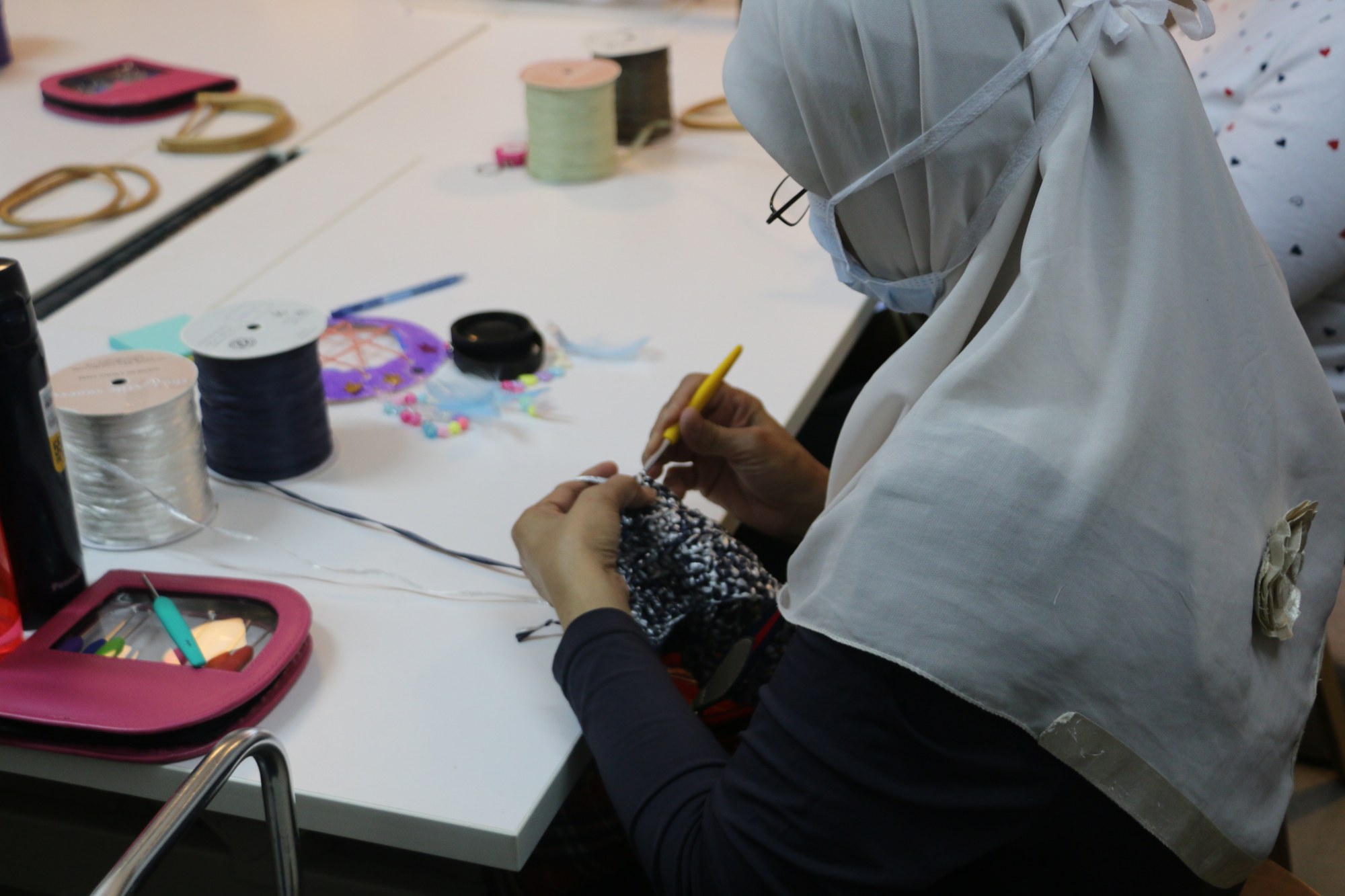 Meanwhile, Michael and his family are simply waiting for the Hong Kong government to take action. "To tell you honestly, if the government doesn't change the policy, even [for] our kids who are born here, there's no hope," he says.
"We're just stuck here. We can't go anywhere else. Our passport has already been expired for a long, long, long time."
* Names have been changed to protect their identity