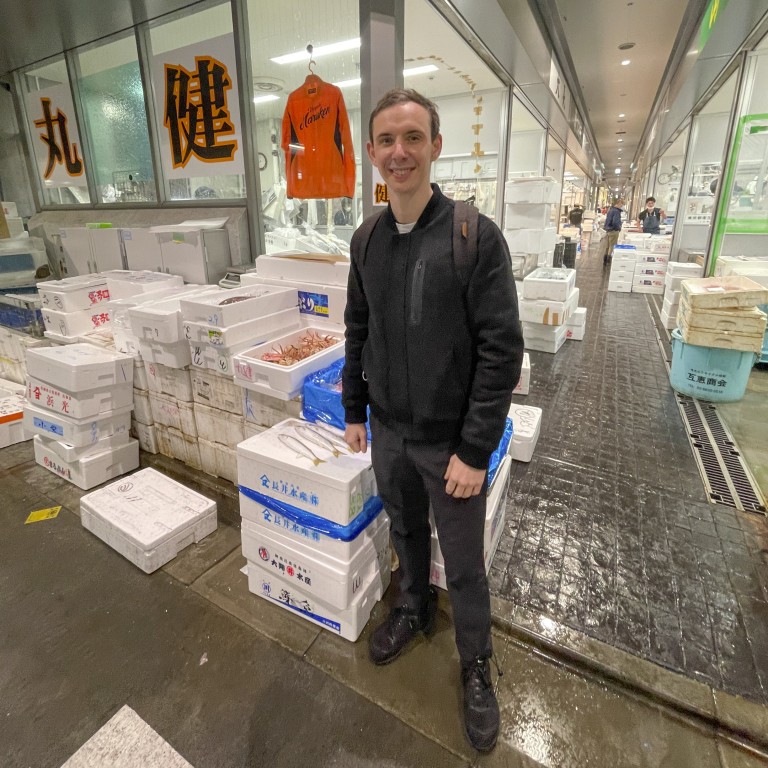 How a top 5-star-hotel chef in Japan tackles a Tokyo fish market – we join him on an early morning trip
Chef Daniel Calvert moved from Hong Kong to Japan in 2021 to head up Four Seasons Hotel Tokyo's flagship French restaurant Sézanne
Once a week his team heads to Tokyo's Toyosu fish market, a location beloved by chefs. We see what attracts his eye – and what makes him squirm
It's barely seven hours since we said goodnight following a truly world-class dinner at his restaurant, Sézanne at Four Seasons Hotel Tokyo, in Marunouchi, but chef Daniel Calvert is already up and about, somewhat bleary-eyed, as we meet in the autumnal sunshine outside Tokyo's Toyosu fish market.
While Toyosu may lack some of the charm of the famed and historic Tsukiji fish market, it's still a wonderland of peerless produce, beloved by chefs who visit for inspiration as much as for the finest seafood that money can buy.
That's particularly true for Calvert, who in 2021 was a new Tokyo transplant having moved from Hong Kong to head up the flagship French restaurant at the five-star hotel.
The British chef has a reputation for exacting standards and our 7am rendezvous is already a late start (the fish auctions take place two hours earlier), but he and his sous chef, Ashley Caley, are still thrilled by what is on offer.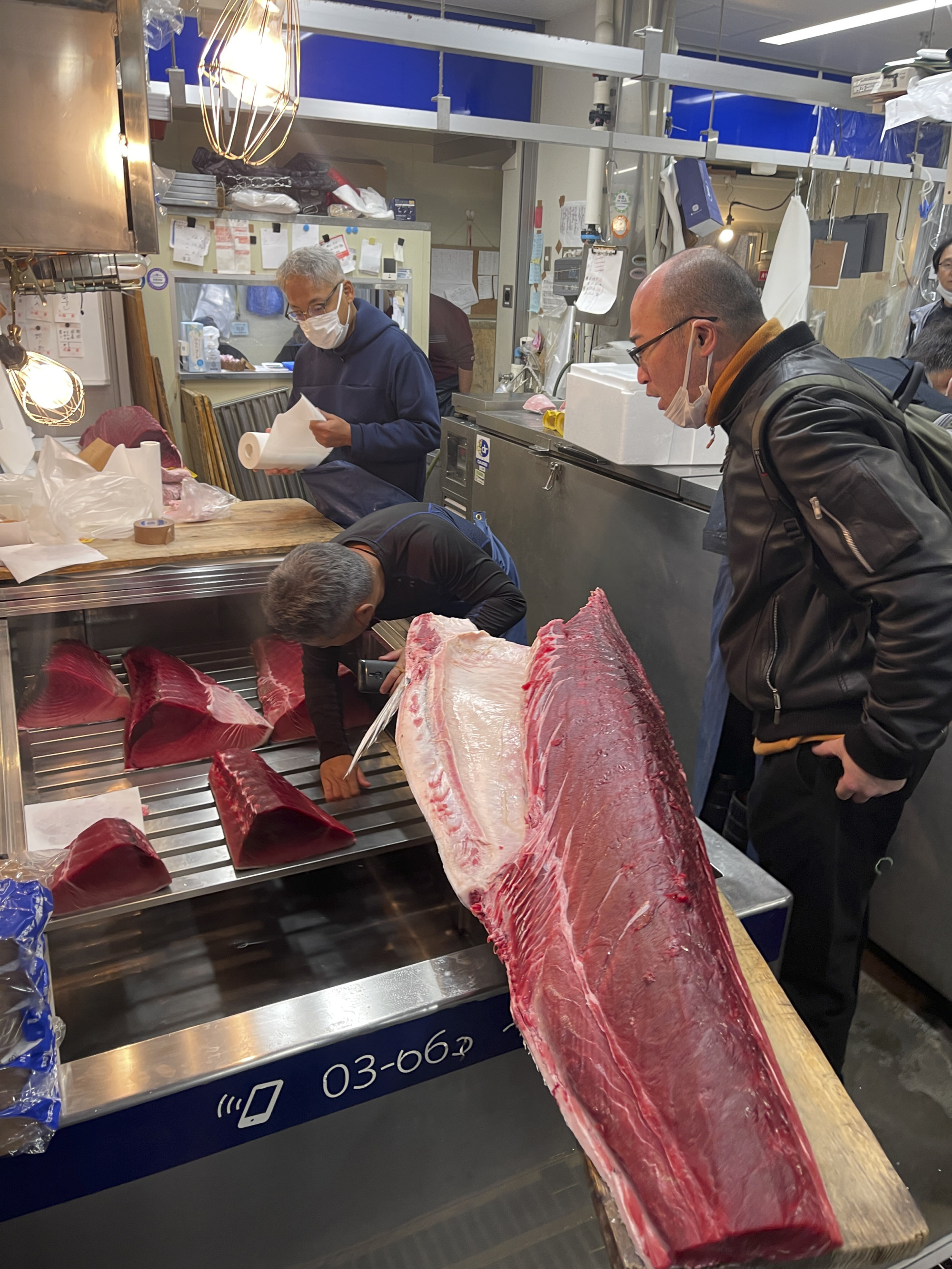 Endless freezing walkways are filled with stalls offering vast ruby red tuna, vermilion octopus, deadly fugu (pufferfish), trays of burnt orange uni and buckets of silvery live eels – clearly not Calvert's favourite; he squirms slightly upon seeing them.
We're in hairy crab season and he is wowed by the size of some of the famed crustaceans. He mentions, however, that during his visit the previous week he could tell that "they weren't ready yet".
It's a comment that speaks volumes about his laser focus on the finest produce, knowing exactly what he – and his diners – will want. He explains that he could have chosen to highlight snow crab for Sézanne's crab menu, but opted for Shanghainese hairy crab.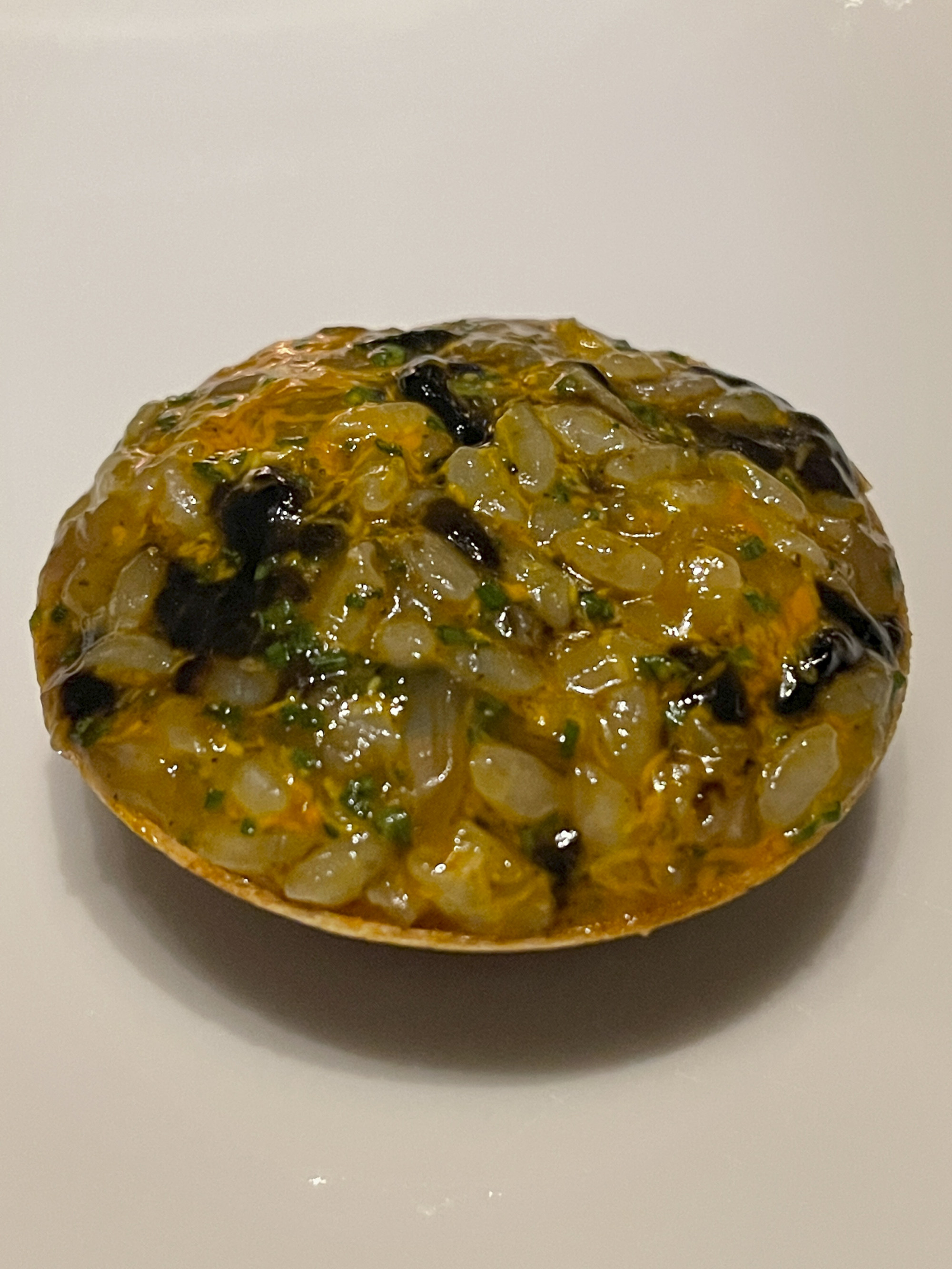 For this show-stopping dish, half a crab per person is marinated in fragrant yellow wine (vin jaune) from France's Jura region, then mixed with koshihikari rice and served in a tiny tart shell.
"I want to give our guests something they can't get anywhere else," he says. "They can get snow crab anywhere. Our guests often know more than I do about Japanese produce. Also, I spent a lot of time in Hong Kong, so it makes sense."
I'm intrigued by the pricing of produce at Toyosu and whether there's a tacit understanding between buyer and seller, based on relationships. Calvert dismisses the idea immediately.
"I've never once bartered on price. If you ask for a cheaper price, you get a cheaper product. I want him to give me the best that he can find."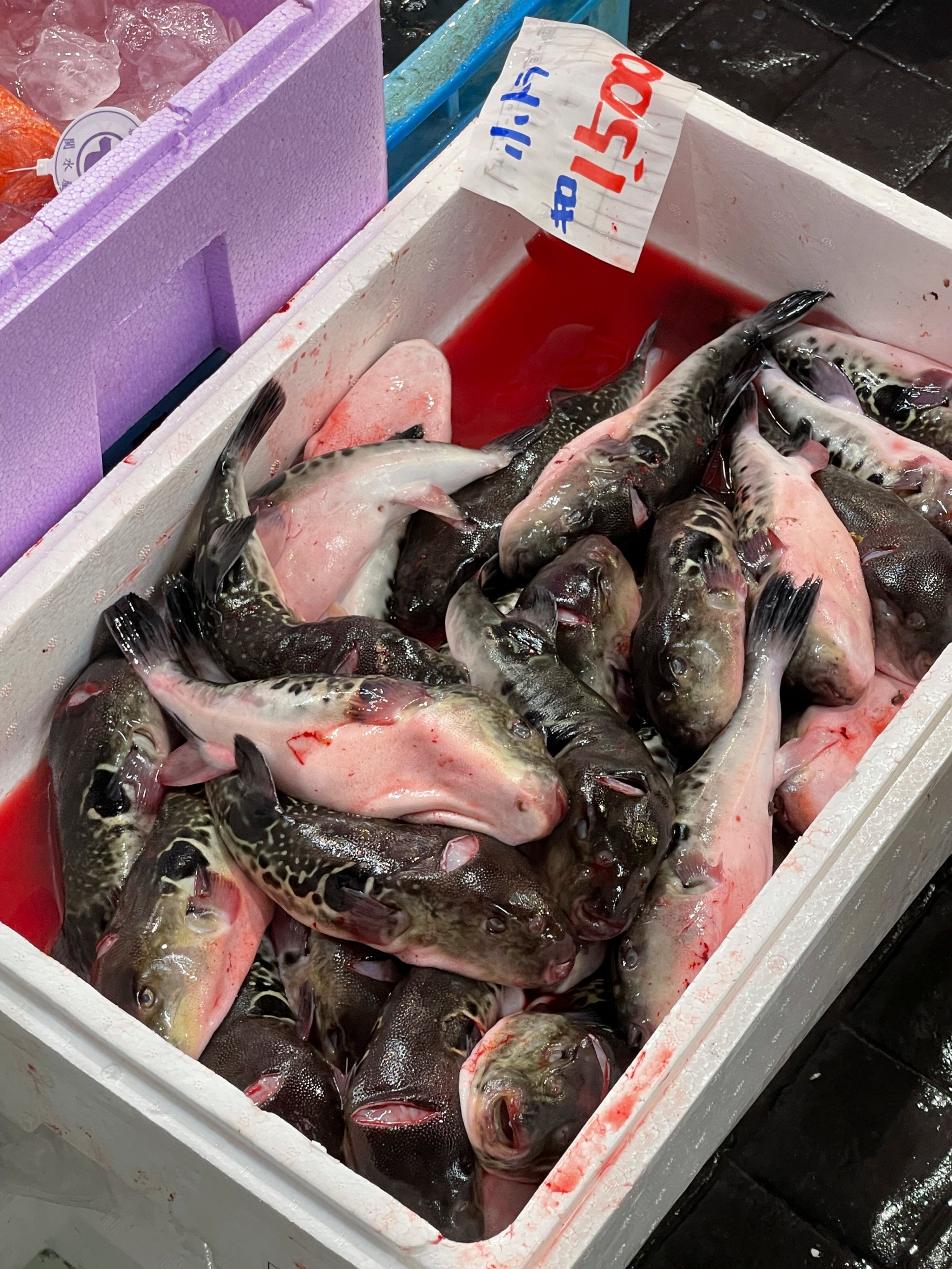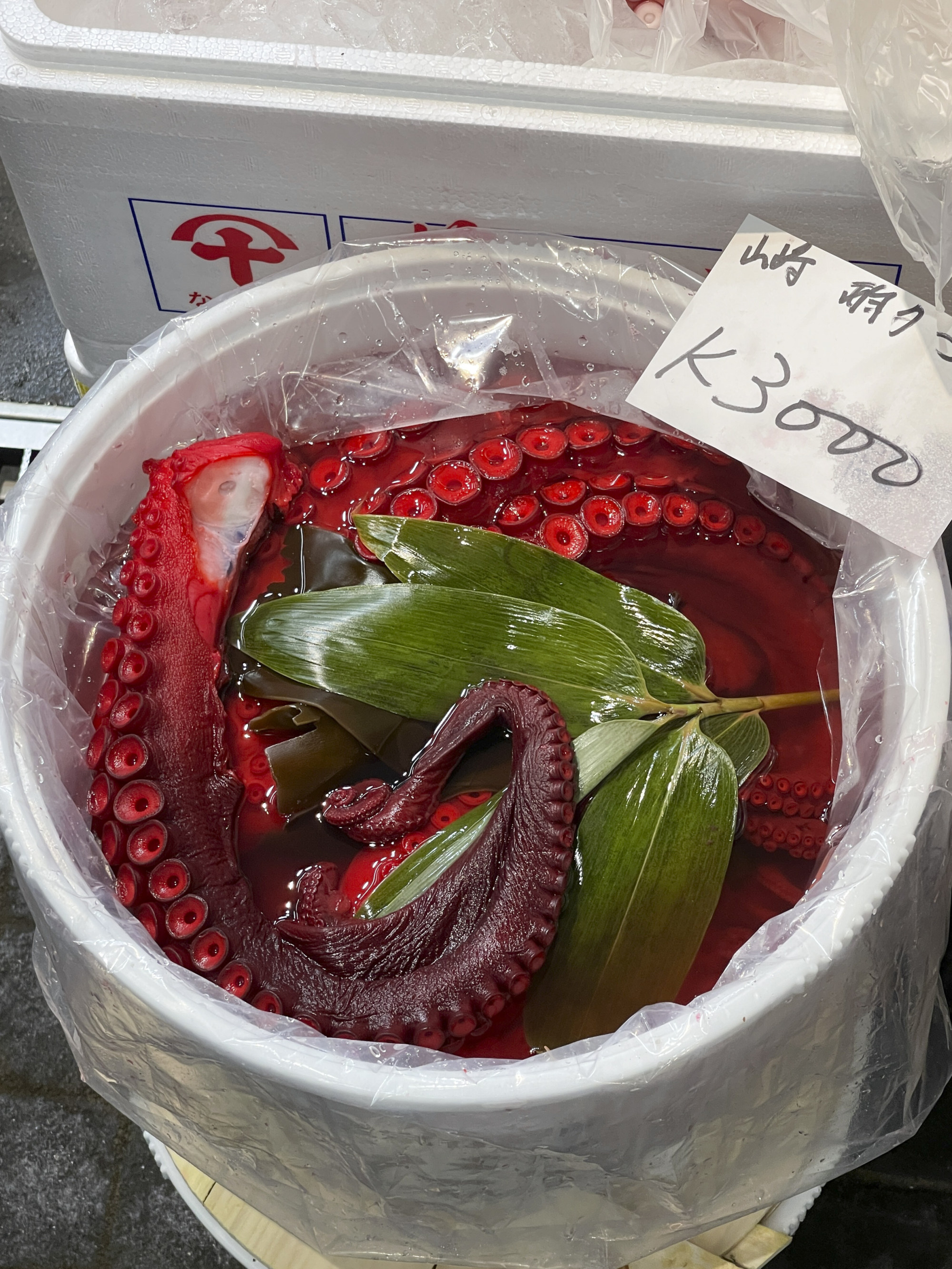 Beyond the necessity of procuring ingredients and conducting simple transactions, his team's weekly visits to Toyosu have become a critical escape, Calvert says.
"It gets us out of the kitchen, it revitalises us. Part of the pleasure in coming here is that it makes us do something new," he explains. "It keeps me and the guys in the kitchen interested and it keeps the guests surprised because you get things you don't expect in a French restaurant."
Our Toyosu visit finishes as we step into a sushi restaurant within the confines of the market. It's quiet compared to a spot opposite where a line of tourists wait outside, but photos on the wall of famous customers, including Japanese culinary legend Tetsuya Wakuda, reveal that this is perhaps where they should be heading instead.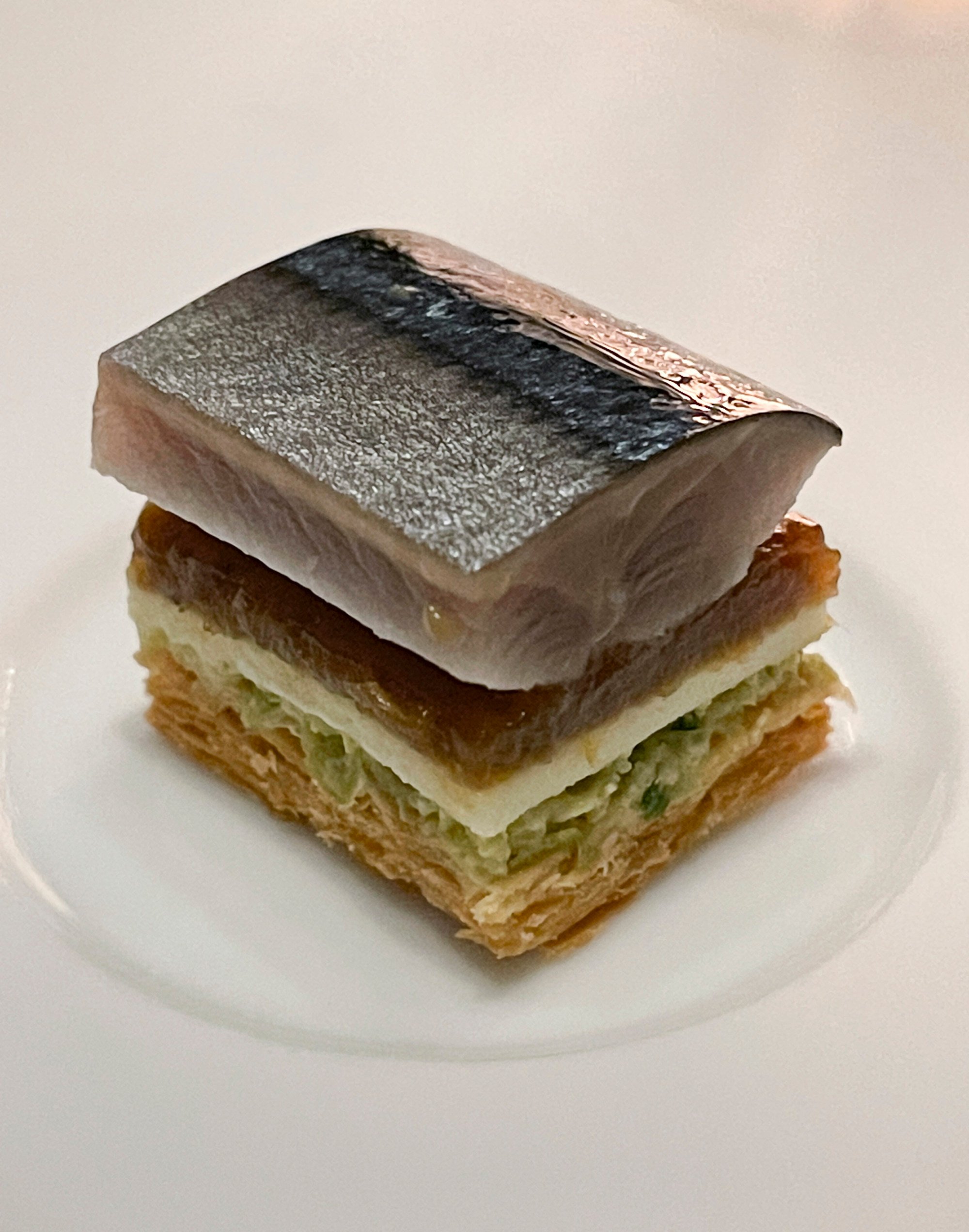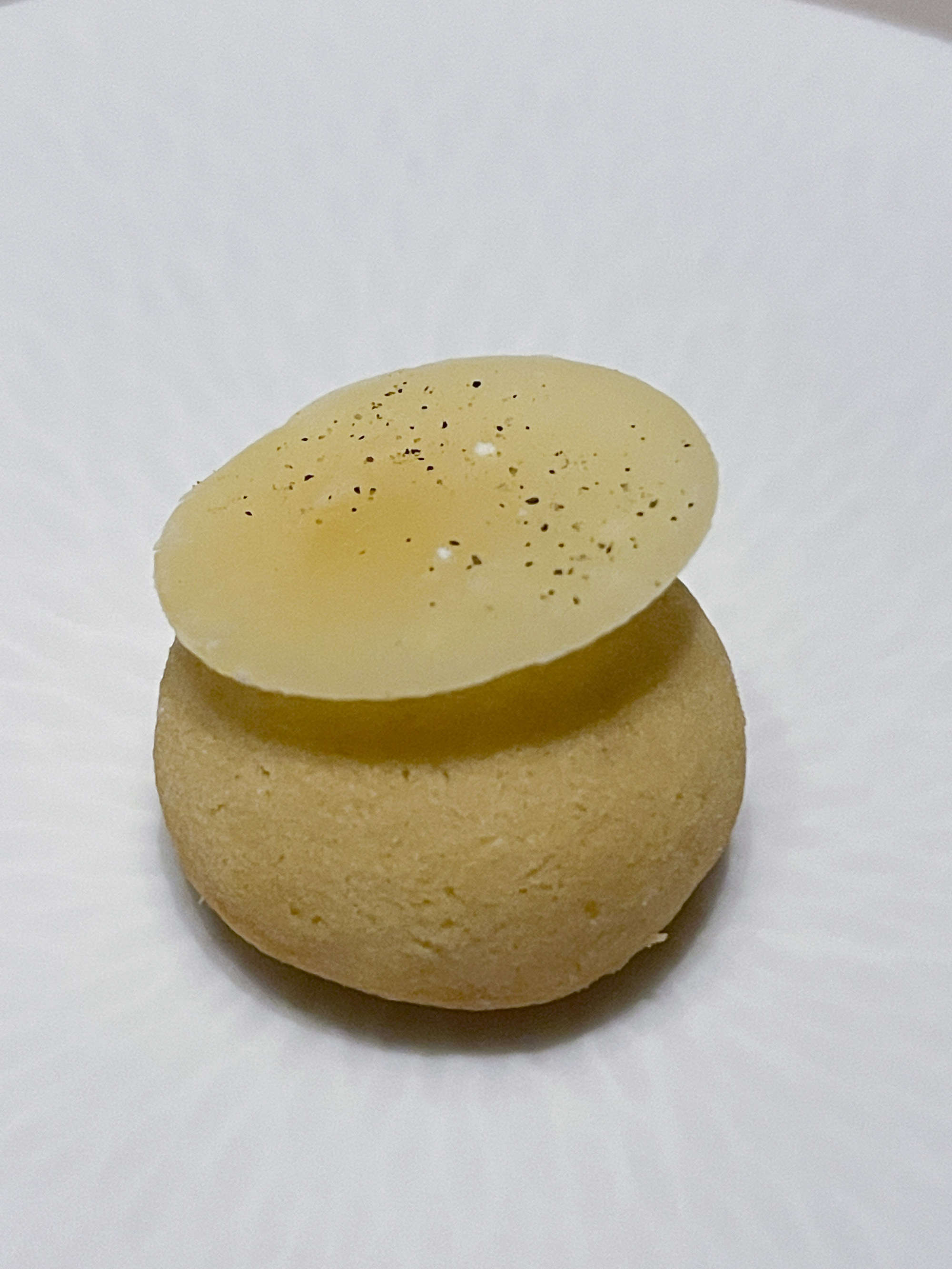 Chefs with decades of experience tease sushi in front of our eyes, using incredible seafood sourced just steps away, as we continue to discuss the stellar tasting menu that Calvert and his team crafted at Sézanne the night before.
A simple but elegant message awaits diners lucky enough to have reserved tables in the cool space designed by André Fu. It includes the line: "Sézanne is a work of collaboration, we pride ourselves on our close, long-standing connection with our purveyors."
That means: they serve Krug champagne, Bordier butter from Normandy and cheeses from fromagerie Bernard Antony, while produce from Japan includes chicken from Ariakeyama Farm, in Nagano, as well as the key seafood from Toyosu's suppliers.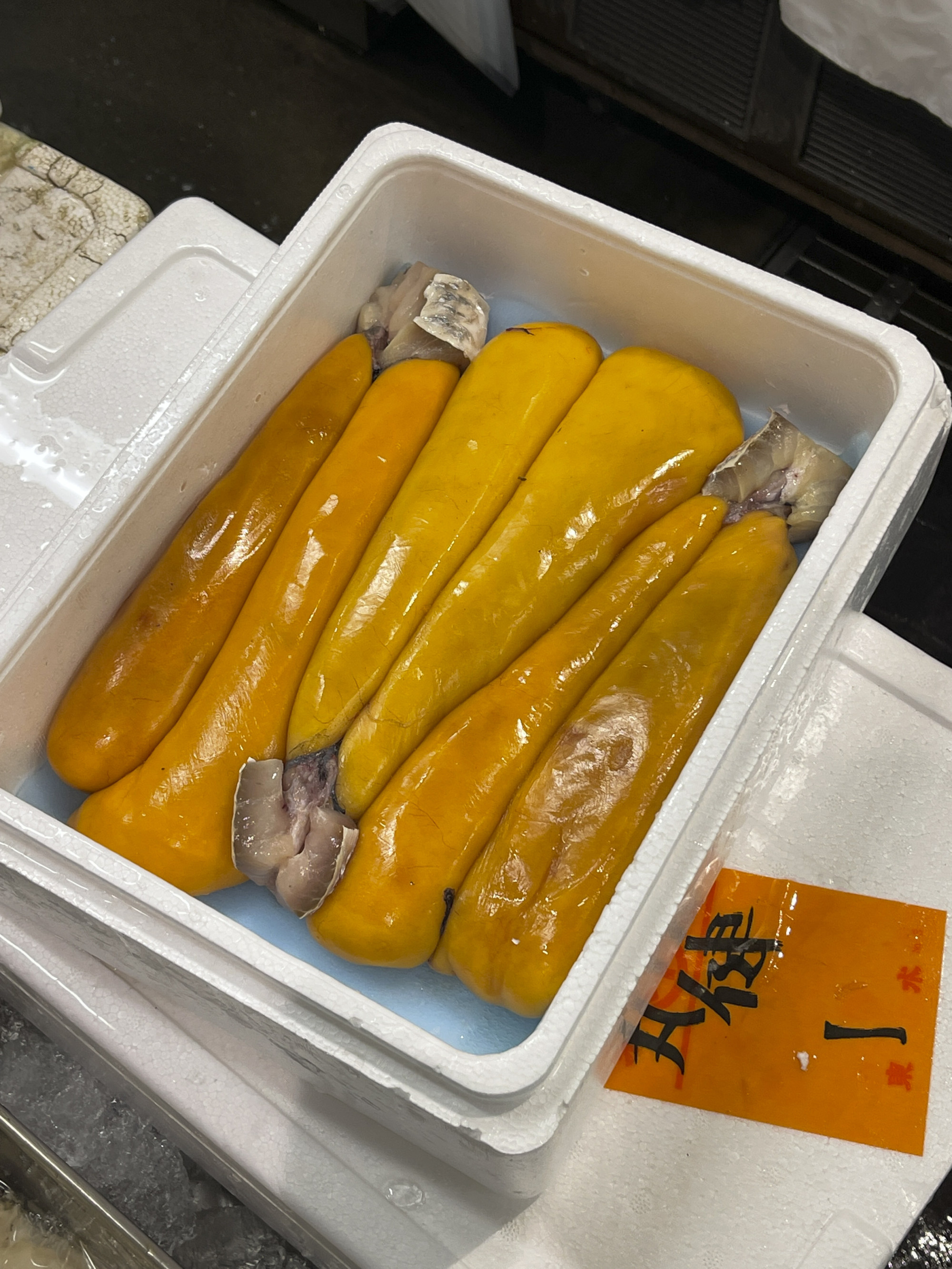 The canapés and amuse-bouches alone celebrate many of them. A tiny bread of buckwheat and black truffle comes filled with truffle purée and Parmesan cheese, making the perfect accompaniment to a chilled glass of Krug. A simple, iconic French bite is reinvented as fresh radish dipped in Bordier butter that has been mixed with watercress, tarragon and baby spinach.
Cream made from four-year-aged Comte cheese fills an ethereal gougère, but arguably the most stunning of all is a tiny rectangular tart of Japanese saba served with caramelised onion and olives – the precision and perfection of the knifework plainly laid out to see.
One thing you'll never see at Sézanne is anything cooked sous-vide, the low-temperature vacuum cooking technique made trendy in the past few decades. Why?
"I want to teach my team how to cook."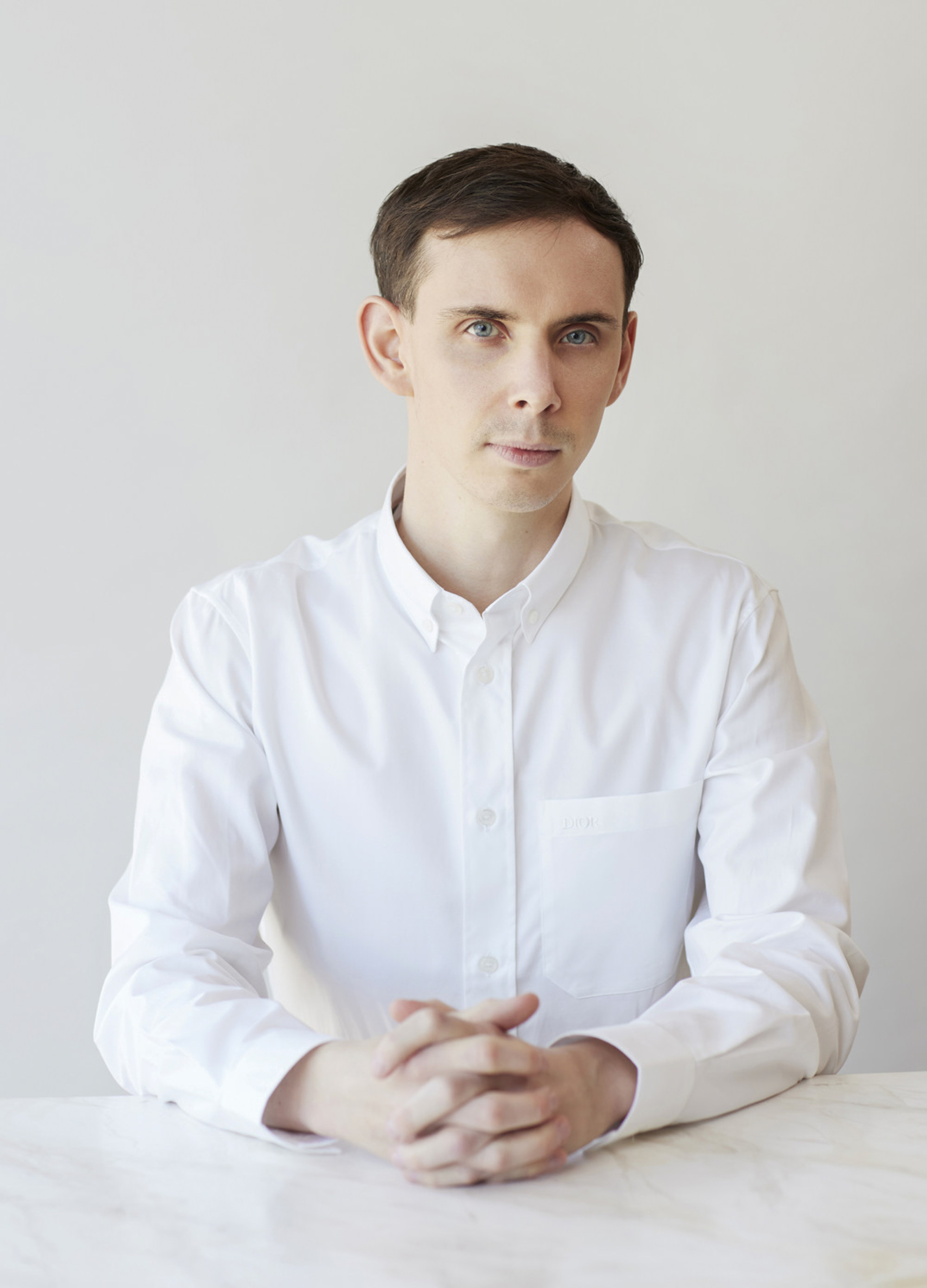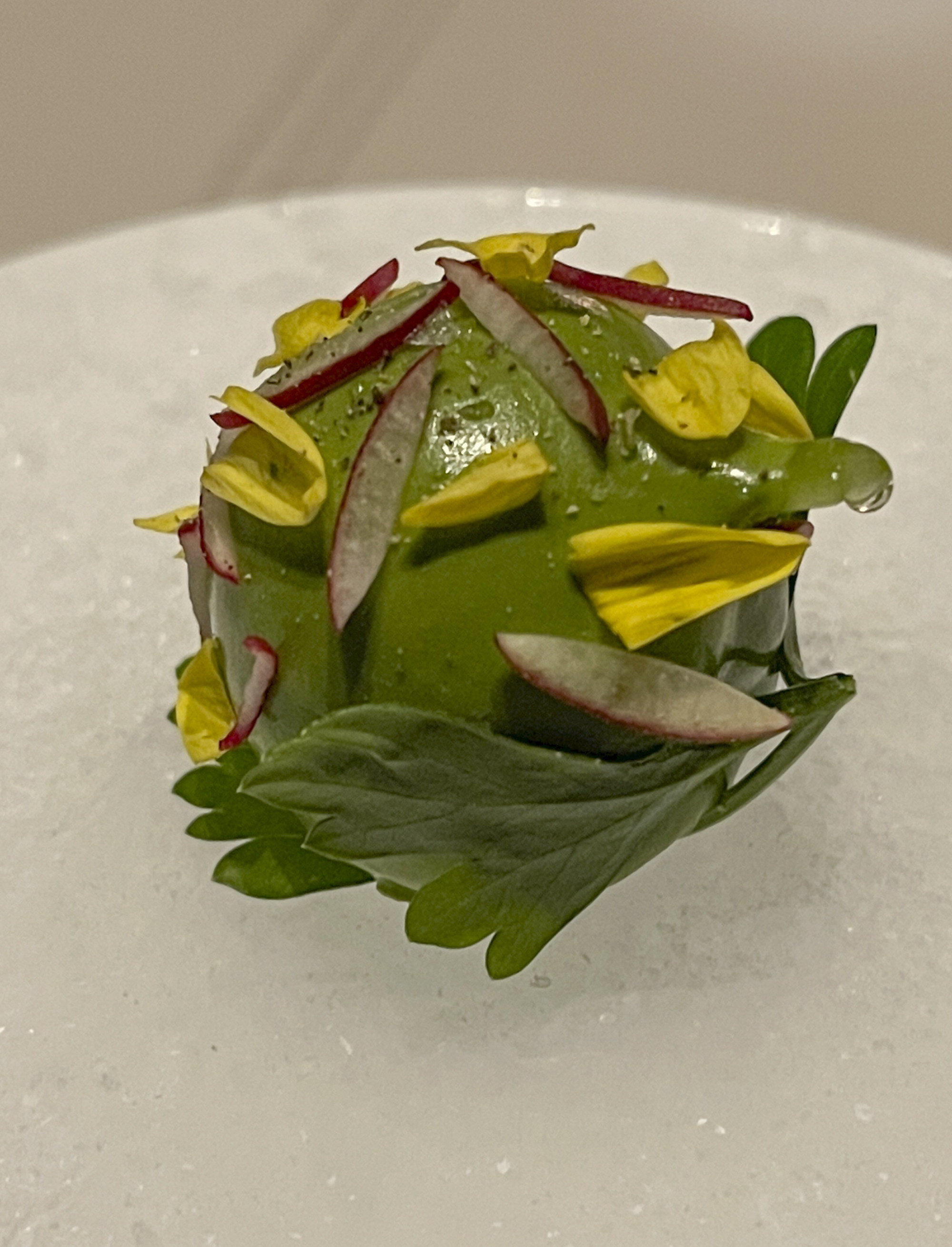 As Calvert puts it, decadence at Sézanne is more about being "generous" than "luxurious", but a course of Kristal caviar, avocado purée and Hokkaido oyster with oyster juice, finished with a champagne sauce, suggests that luxury also has its rightful place.
Another example is pricey kinki fish from Hokkaido, which is cooked scales-on in clarified butter in a very hot pan, resulting in the perfect crispy exterior. It is served with glazed potatoes and finished with a bouillabaisse sauce, with saffron, clam juice and a touch of crème fraîche for extraordinary depth of flavour.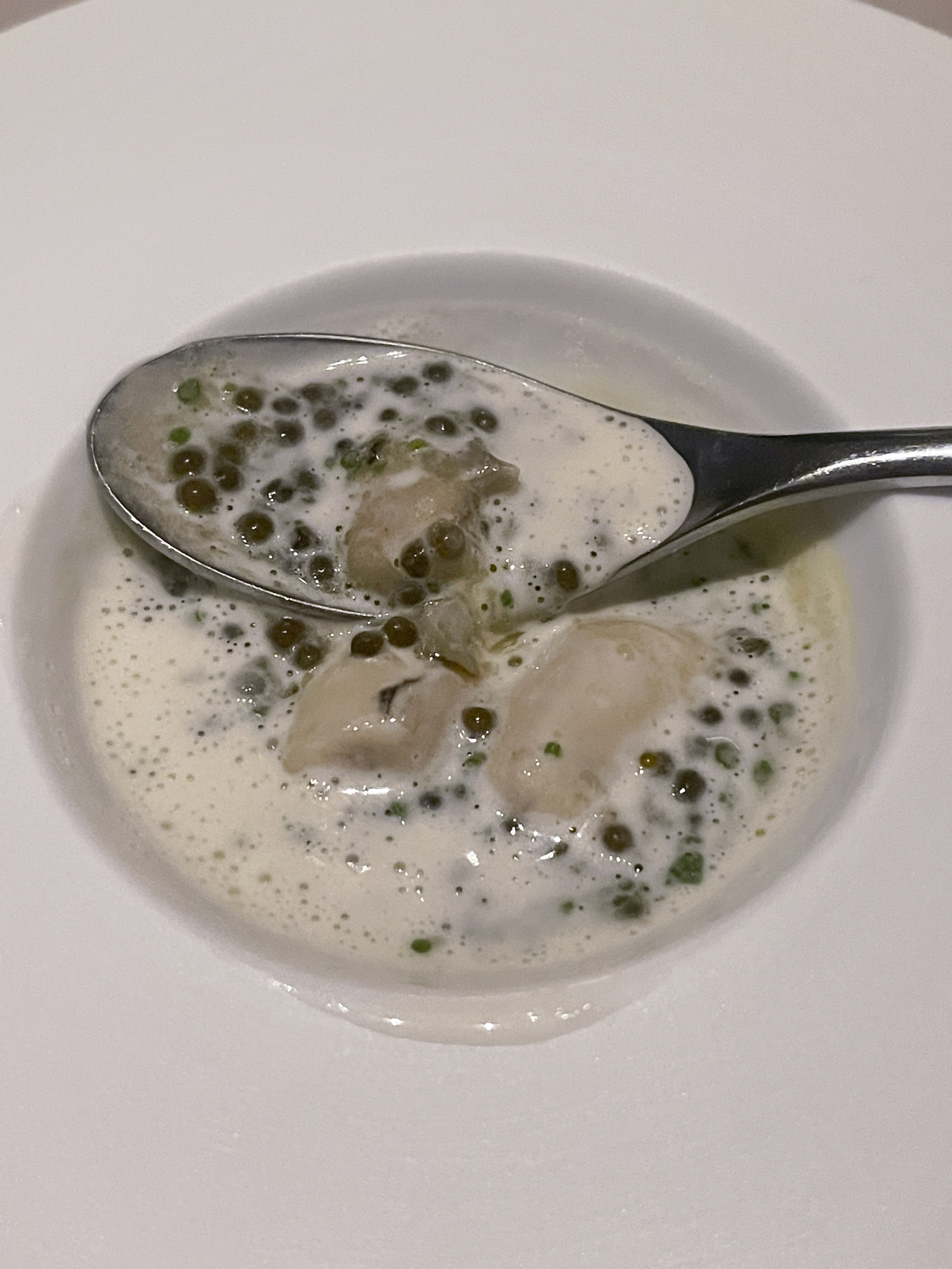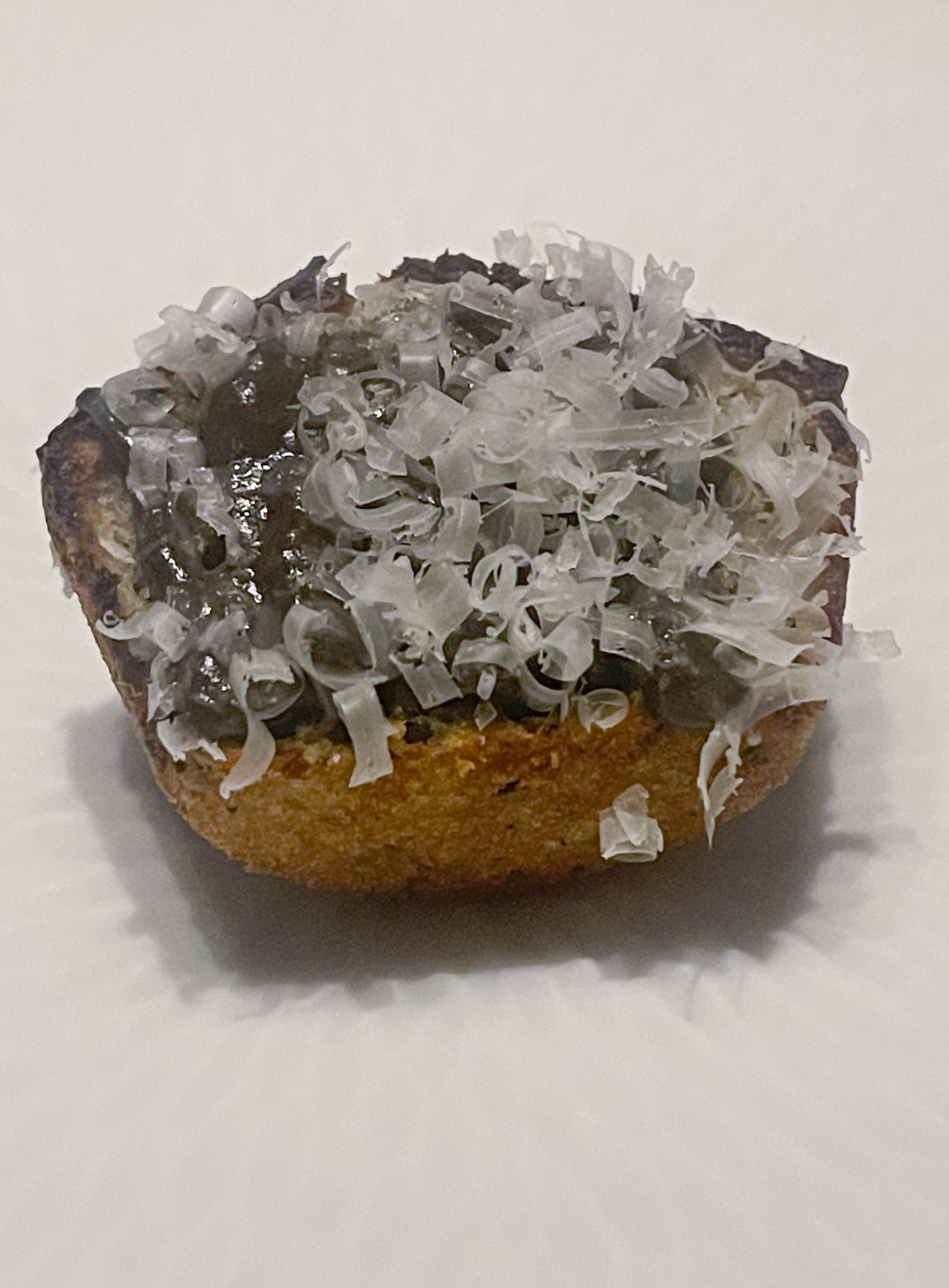 Sézanne achieved its second Michelin star in November 2022 and won 17th place on the list of Asia's 50 Best Restaurants the same year – a position certain to be bettered in 2023 – representing remarkable acclaim for what is still a very new restaurant, especially given the travails of opening during Covid.
"I've been striving to win a second star for 20 years, since I was 16, so to finally achieve that is quite a surreal feeling, to achieve your life goals at this age. I guess I need to figure out what to do next with my life," he says.
But Calvert has another barometer of success – a list of regular customers.
"We have many guests who have been at least once a month since we opened. That's more rewarding than anything because, the fact is, they could eat anywhere."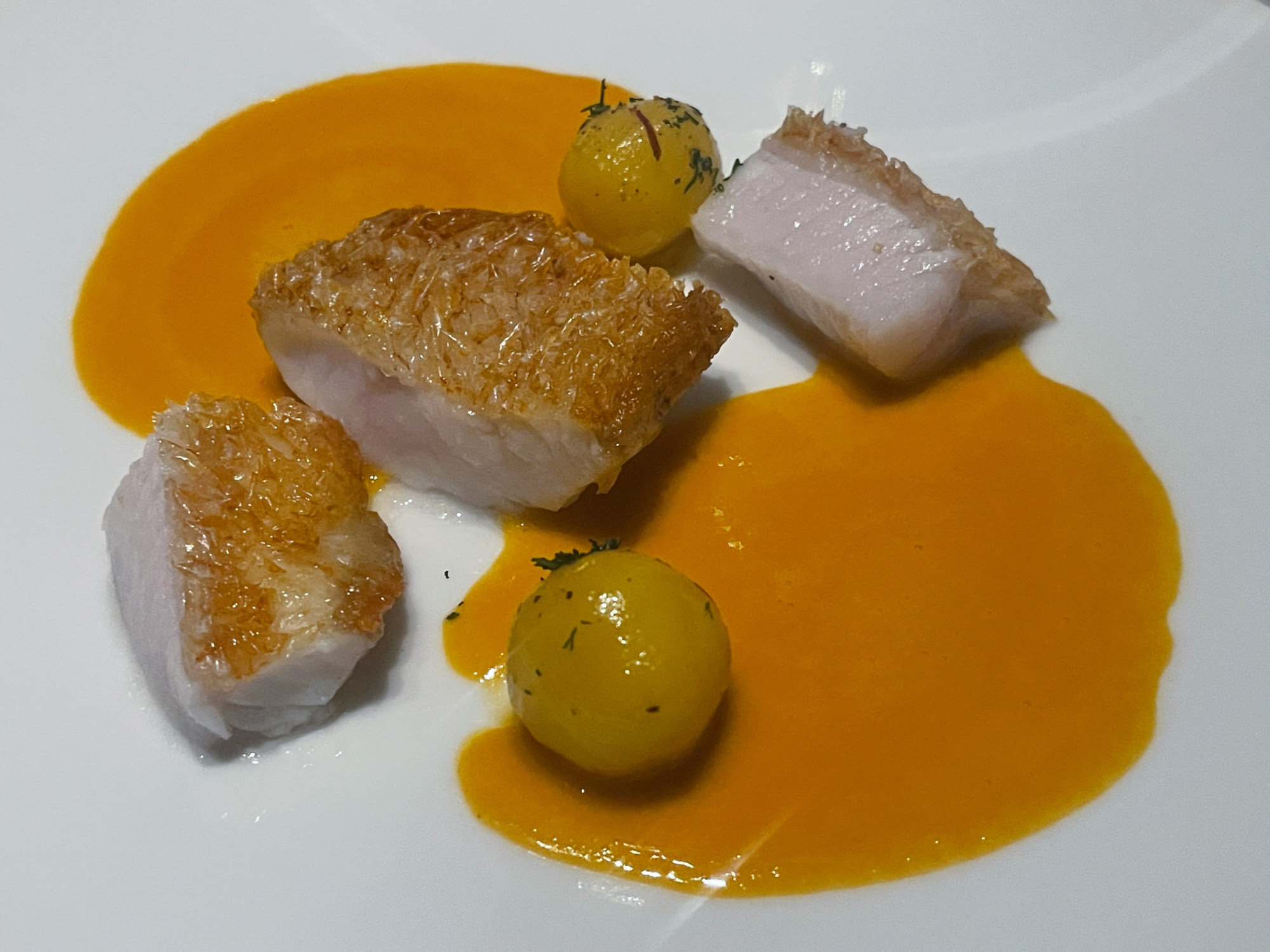 We finish by looking back on his formative years in Hong Kong, where he first won a star for the modern French restaurant Belon in 2019. It was during this time that he cemented his reputation as a "chef's chef" – someone truly admired by his peers.
He explains that his time in Hong Kong contributed greatly to where he is today and there's an undeniably subtle Chinese influence in some of the dishes and ingredients – the hairy crab course being a prime example. But his influences come from other sources, too.
"It was the people that I met, the wines I was drinking, the way I was diving into everything," he recalls.
"It took me from being a chef who knew how to work in a restaurant to somebody who knew how to dine in a restaurant. Moving to Hong Kong was the pivotal move in my career, and I greatly attribute my success to my time spent there."