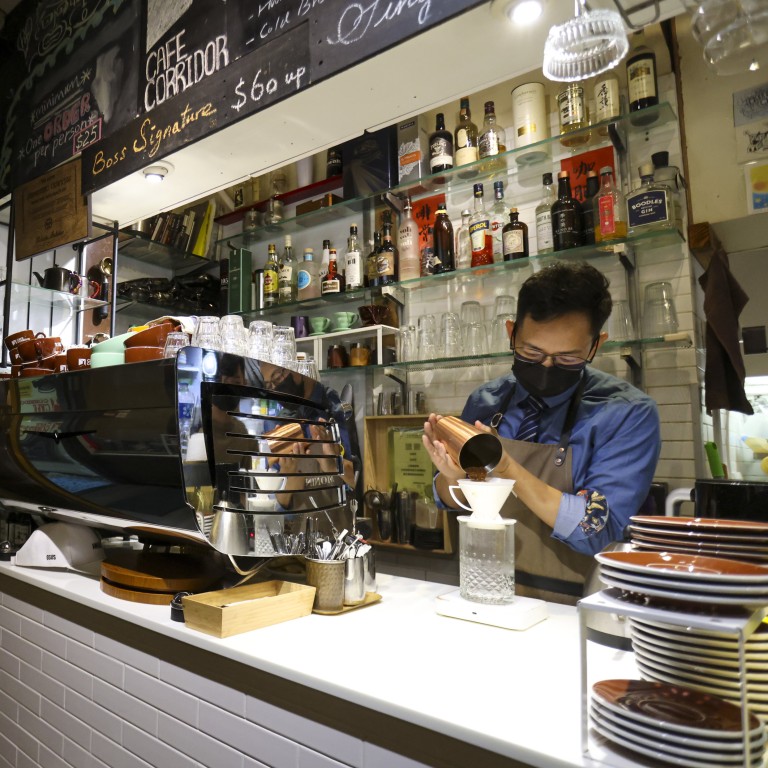 'Good coffee, kind service': Cafe Corridor's closure in Hong Kong means saying a bitter goodbye to one of the city's earliest speciality coffee bars
Founded by Felix Wong in 2001, Cafe Corridor – at the end of a very long corridor in a Causeway Bay building – will serve its last orders on January 31
Wong reveals why it has had such a strong following, his mission when it comes to serving customers and why 'you need to have heart' to serve coffee
Over the past two years, the stream of new coffee bars and cafes – each with varying levels of Instagrammability – have become a constant in Hong Kong's dining landscape.
There are no official figures save for what you might glean from the painstaking documentation of fresh cafe launches by coffee influencers on social media but, by rough estimation,
more than 150 coffee shops have opened in the city since 2021
. What is less clear is how many have failed the litmus test of longevity.
Some of Hong Kong's coffee shop pioneers – The Cupping Room, NOC and % Arabica among them – have since become juggernauts in their own right, with footprints on prime real estate and even branches beyond the city.
Every week, a new venture pops another pin in the now famous FOV – HK Coffee Map (run by influencer Helen Kwok), which lists more than 500 cafes and has over 2 million views. There is a cafe for every mood and inclination –
vegan-friendly spots where the oat milk comes with no extra charge
and cafes that moonlight as bars, serving whiskies and natural wines.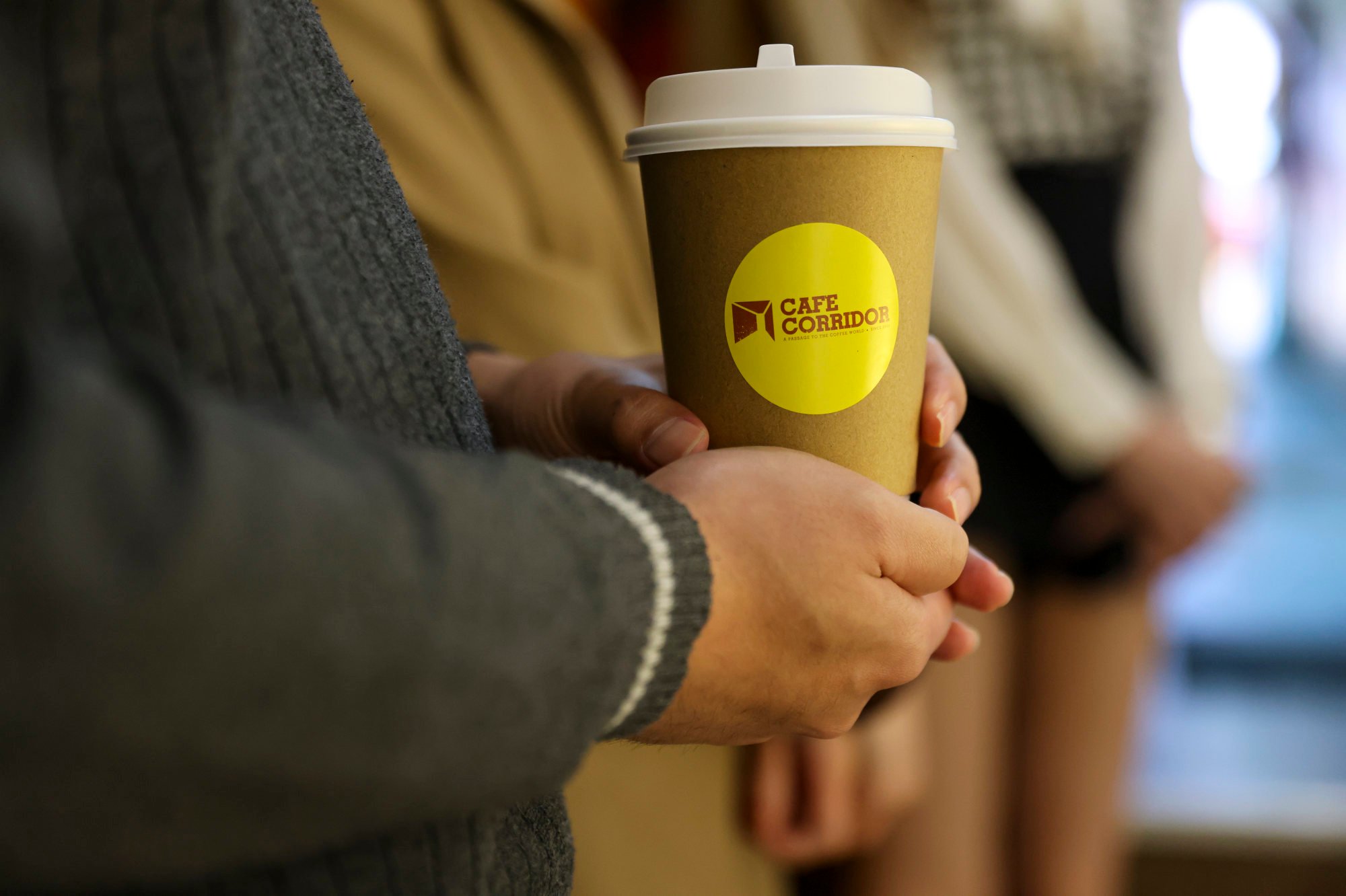 The coffee landscape has changed so dramatically over the past two decades that it is easy to forget a place like Cafe Corridor, which is a veritable time capsule. Founded by Felix Wong Kim-fei, it is one of the earliest speciality coffee bars that fed the thirst for quality brews when it opened on Russell Street, in Causeway Bay, back in 2001.
Occupying a small shop space at the end of an unusually long corridor (hence the name) in a run-down walk-up, the cafe can also be seen as the antithesis of today's polished coffee shop aesthetic.
After 22 years in business, the cafe will serve its last orders on January 31. Soon after, Wong will depart Hong Kong for Birmingham under the
British National (Overseas) scheme
, citing the common refrain of preparing his young children for a better life and opportunities abroad.
There are no plans as yet to open a cafe in Britain, although he does not rule it out.
"Someone will take over [the cafe space] but they'll need some time to work on it," he says.
Cafe Corridor, meanwhile, will cease to exist in its current form from February 1. Wong hopes the new tenant might continue to use the Coffee Assembly roastery that he himself established in 2006 and retain his staff.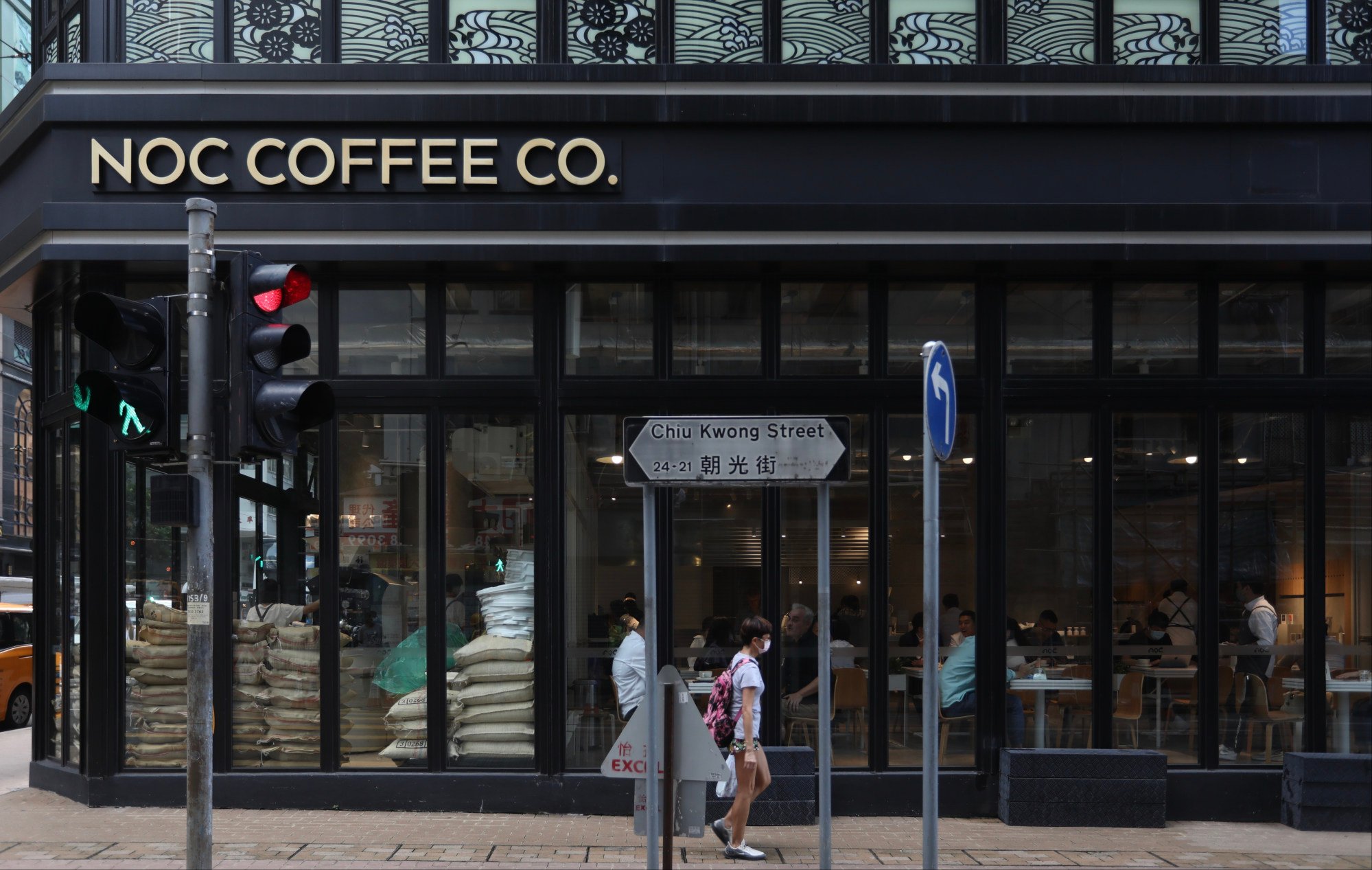 "I really hope they'll stay, because they know our regulars the best," he says, noting that the new cafe operator seems happy to keep the roster going. "In the grand scheme of things, the changes will not be significant," he adds with a self-deprecating laugh.
It is striking that even after two decades building the community around Cafe Corridor, Wong still seems to view himself as a small player.
"I can't really see if I've made any big changes in my career, or in the coffee industry, which I think is a shortcoming. But from another perspective, I've been loyal to myself."
When asked how he has managed to stay so consistent and build a following, he jokes: "I'm just boring! Of course I can be consistent, just look at how my hairstyle has not changed either."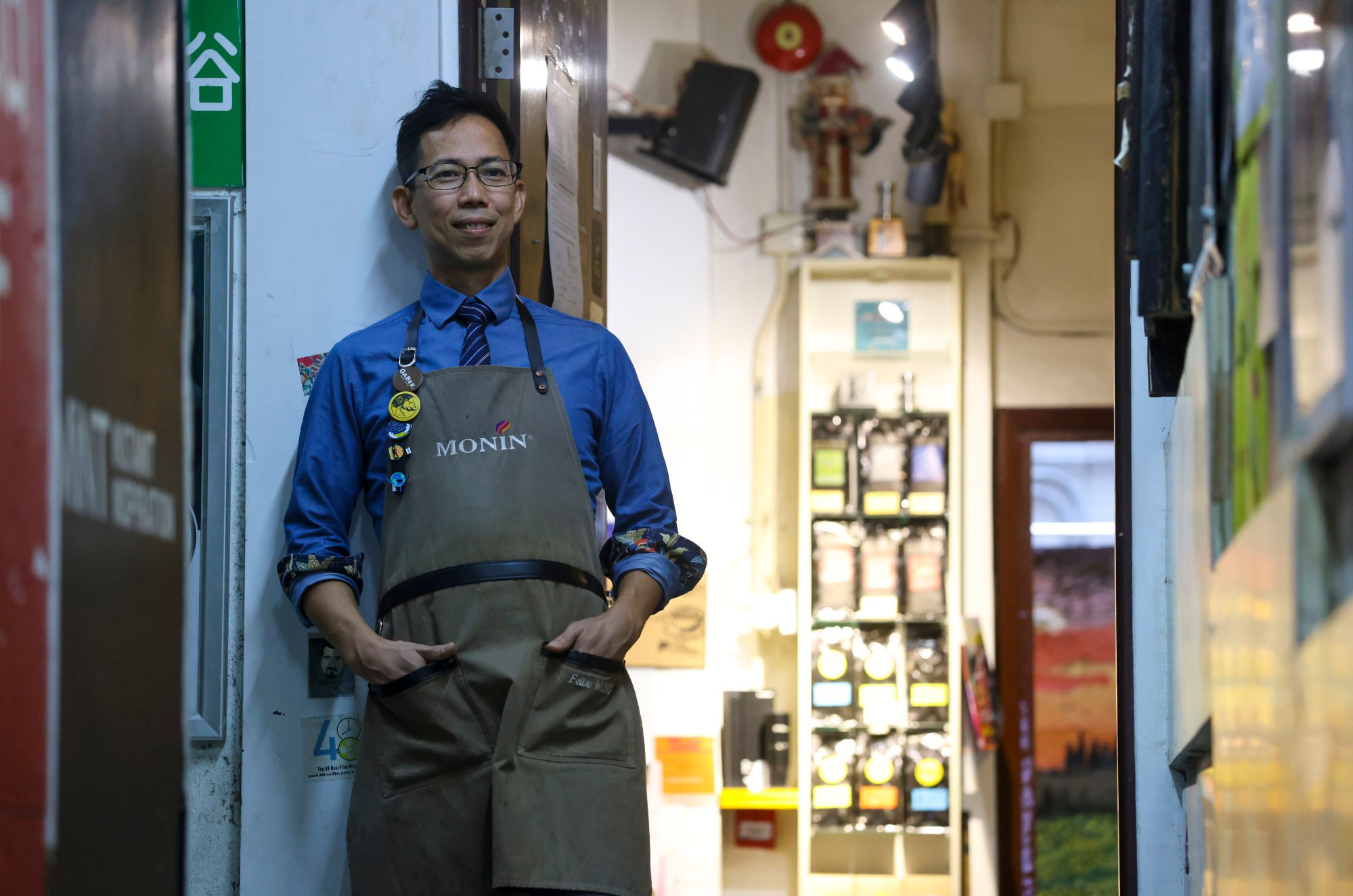 Wong started out in banking, and it was a working-holiday trip to New Zealand and Australia as a 28-year-old that first piqued his interest in coffee. On a hunch that he might not want to return to the corporate world after the trip, he landed his first barista job at Ground Zero Cafe, on Sydney's Manly Beach.
He worked there for three months before returning to Hong Kong, where he then took up the role of barista and then assistant manager at a branch of Pacific Coffee in Times Square, Causeway Bay. Realising he was not going to be promoted any further, Wong opened Cafe Corridor on December 23, 2001, three months after leaving the coffee chain.
Cafe Corridor was one of the places I used to love going for coffee during my high school years, its somewhat secret location and cosy atmosphere a welcome change from the glossiness of the Starbucks that had opened on nearby Hysan Avenue the previous year.
Swapping caramel
frappuccinos
for a finely crafted cappuccino felt like graduating to another level of coffee connoisseurship, and my friends and I relished – as young people do – being among like-minded beatniks who eschewed paying into the hands of corporations.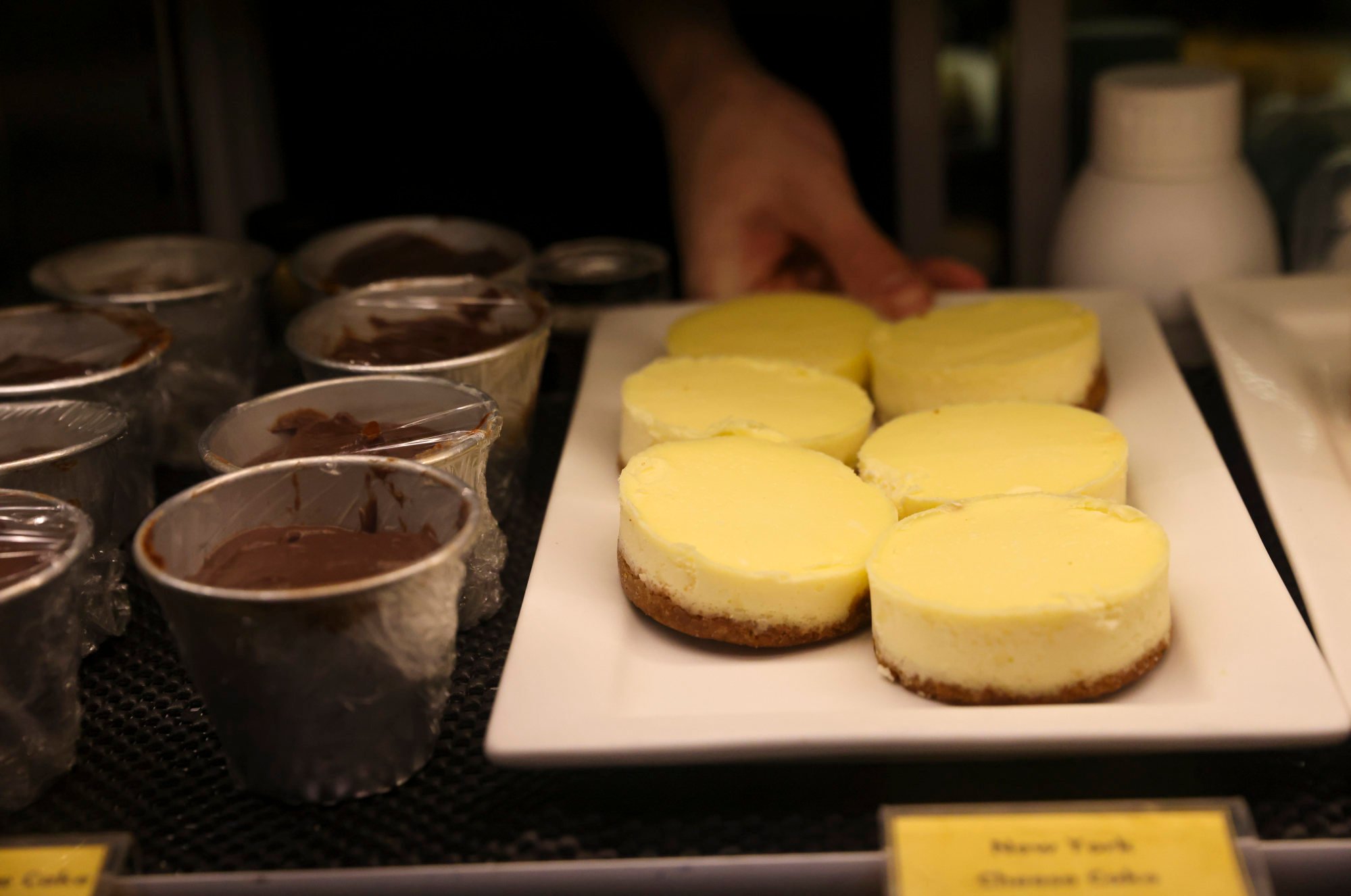 Wong recognises this
romance of the local coffee shop
all too well and it was his vision to open a place where conversation would flow and communities be forged.
A handwritten sign hanging next to the cash register reads "Sorry no Wi-fi. Enjoy your coffee", which helps clear the tight space of anyone staring glumly into their laptop; in the early days, there was counter seating to encourage interaction between customers and baristas.
A guestbook sits on a bookshelf, its pages decorated with doodles and grateful notes from those who have passed through Cafe Corridor over the years – including tourists from Australia, South Africa and Canada.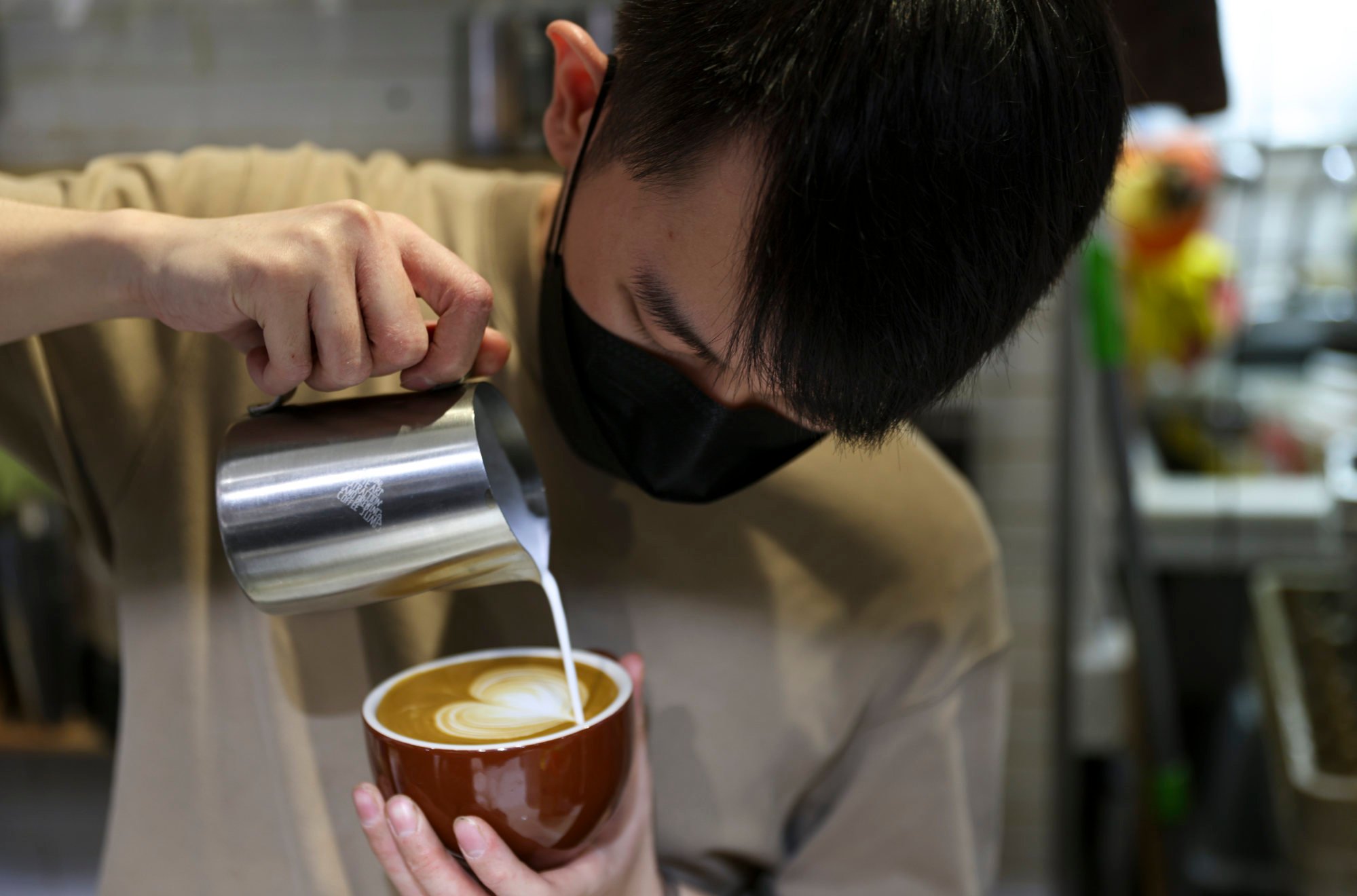 It is cold and drizzling on my most recent visit, earlier this month, and stepping inside the tiny space for the first time in a long while brings back a torrent of memories.
As a steady stream of guests filter through – many seemingly regulars – exchanging hellos with Wong, I text Kay Lee, a friend who no longer lives in Hong Kong but who coincidentally used to work as a part-time barista at Cafe Corridor: "Just stepped into Corridor on a rainy day, it's so warm and cosy … I feel so emotional." She writes back almost immediately: "Omg. I can totally see it."
For Lee, Cafe Corridor was truly a "breeding ground for cafe owners and world-class baristas".
"It has set the standard of speciality coffee in Hong Kong and shaped part of the city's coffee culture," she says. "When the pandemic hit,
many cafes went out of business overnight
but Cafe Corridor remained strong." The secret to surviving and thriving, she adds, was the human element and the bonds made through the cafe.
"My mission was always to provide good coffee, kind service and a good environment," says Wong, who speaks with the air of someone who – in his own words – has accepted the end of this particular chapter of his life.
"To be a bit corny, I've learned to insist on my own beliefs."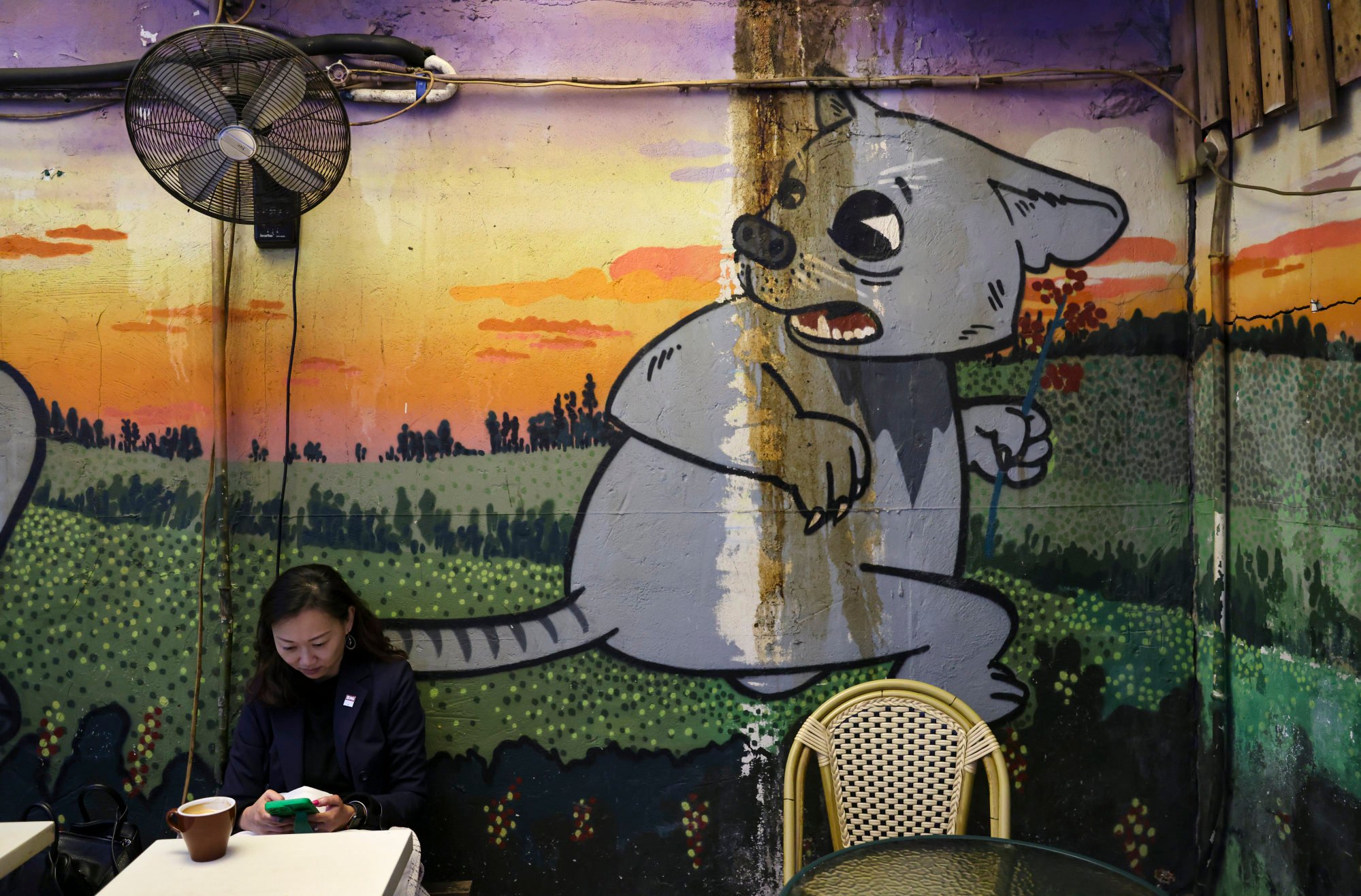 Despite his protestations, Wong's impact on the coffee scene has not been insignificant. For some, a small action can speak volumes.
That is true in the case of barista Dennis Li Chun-ming, who at the time of my visit is just two weeks fresh on the job and says that, for him, it was the fact Wong was willing to take a chance on him – a young restaurant hand who had no previous experience working in a coffee shop.
"Most cafes are hesitant to hire people like me who have never worked with coffee before," he says. "When I sent my CV out, other places didn't even respond – but Felix did. He was willing to interview me, and we spoke for an hour. The next day, he asked if I could come work for him."
For regulars who work nearby, such as Joe Ng, the consistency of Cafe Corridor's coffee and the warmth of the staff are what they will miss.
"It is nice because it's a little connected community, where you can meet like-minded people," says Ng, who has been frequenting the cafe since moving to Hong Kong a decade ago. "We hope that whoever takes over, they should make sure they do it well, too. We'll keep Felix informed," she laughs.
"I hope the team will continue to keep things going, simply because the communication between staff and customers is important," says Wong. "Learning how to make coffee and learning how to be human are very similar. You need to have heart. You have to do everything to your best ability."