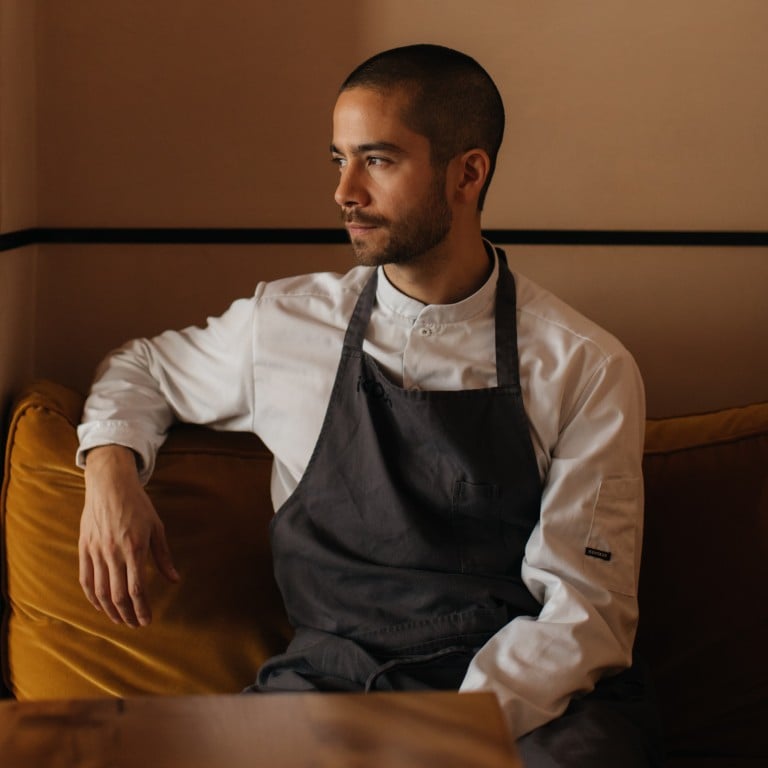 Profile
'Britain's most creative chef' Jeremy Chan on what makes his 2-Michelin-star restaurant Ikoyi unique, and how food that 'offends some' is a good thing
Jeremy Chan's Ikoyi in London, which made the 2022 World's 50 Best Restaurants list, defies boundaries with its food's African, Asian and European influences
Chan, who owns Ikoyi with a friend, talks about its design by Noma architect David Thulstrup and how, if food is divisive, it's usually 'very, very good'
"This restaurant is a soul poured out into a room," says Chinese-Canadian chef Jeremy Chan, casting his gaze over his two-Michelin-star London hotspot, Ikoyi. "It's my vision of a beautiful architectural space, with comfort mixed in with a little brutality and precision."
The comfort is there in the warmth of red oak tables, patinated copper wall panels, soft mustard leather chairs and handmade earthenware. A shimmering drape stretches across the ceiling and curves down over the windows, creating a safe cocoon.
Brutality is there, also, in that drape – it has the flow of fabric but is actually a mesh of woven steel. A sprig of dried grass in a rough ceramic vase is the only nod to more traditional notions of table decoration.
The precision is everywhere, when you look in close. Each one of the restaurant's lights has been individually programmed to dim or brighten separately throughout the day to create a continually optimal glow.
Chan, who is regularly described as the most creative chef in Britain, designed the space with his school friend and business partner, Iré Hassan-Odukale. They worked with Danish architect David Thulstrup, who also created the interiors for world-famous
Noma
, in Copenhagen.
They designed Ikoyi as if it were a living art piece, although Chan would never brand it as that.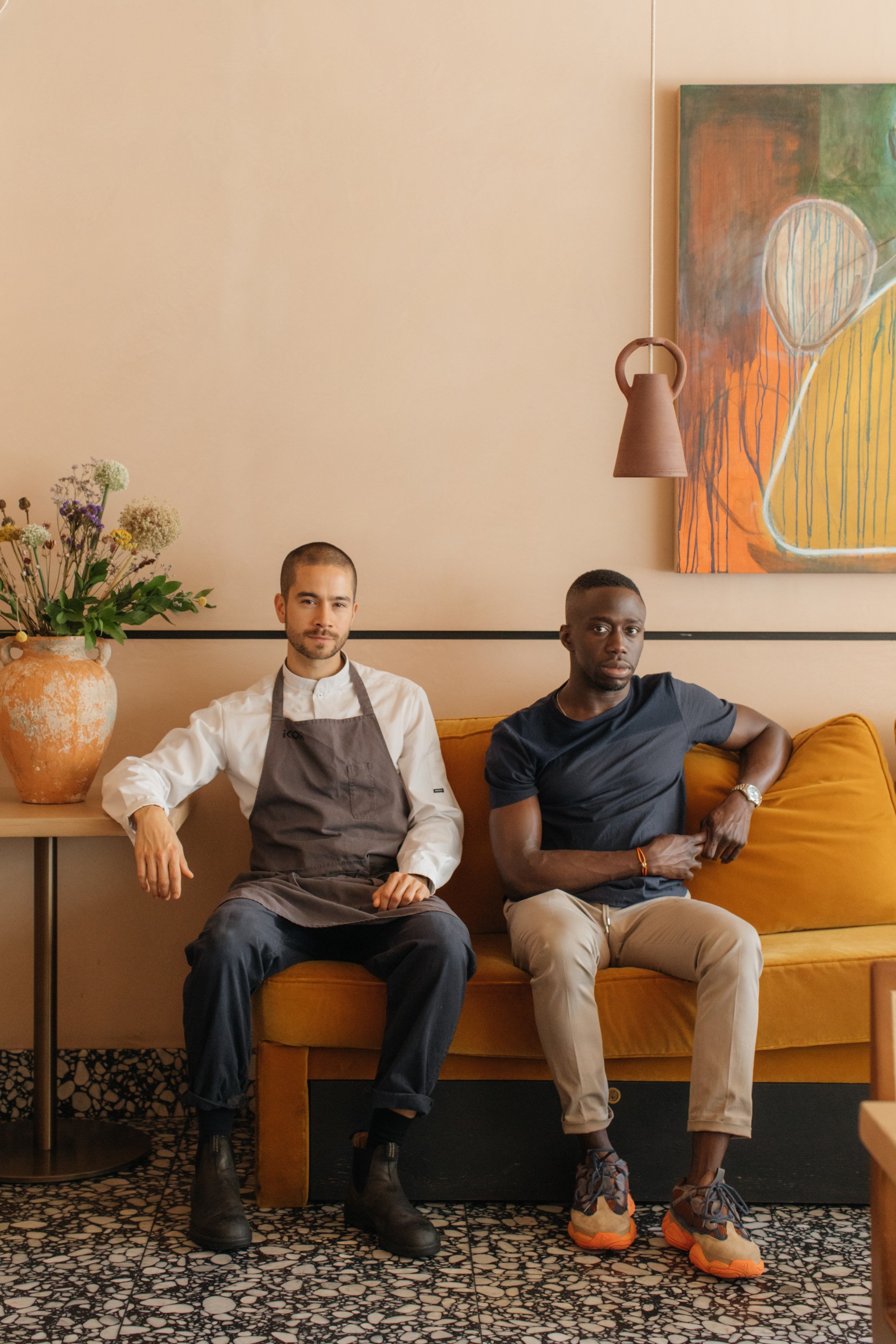 "It is art – there's sculpture, design and materiality everywhere – but we don't put art and food in the same category," he says. "Also I don't want the restaurant to have a pretentious image. I want it to be humble.
"Obviously, it's not humble because it's ambitious and very expensive to come and eat here, but we do it with a humble attitude: we've designed it to make our guests feel amazing, not for us to look amazing."
We are speaking following one of the very first lunch services in Ikoyi's new space, after 500 plates have left its open kitchen (much larger than the previous Ikoyi kitchen, which was notoriously cramped). Chan looks like he feels amazing. He has a dreamy glow about him, and a smile he barely manages to contain.
As a chef who can inspire adjectives such as "intense", "serious", sometimes even "spiky", this new elation is intriguing to witness. If the restaurant is his soul made solid, he certainly seems content with what he sees.
By his own admission, there was little Zen about him in the six weeks following October 2022, when he closed the original venue in the central London neighbourhood of St James's and set about opening this new site down the road on The Strand. The restaurant started service on December 12, after it was delayed by a week.
"I just went at it, project managing this construction like a psycho. I'm born with a sickness – I won't stop until it's done," he says.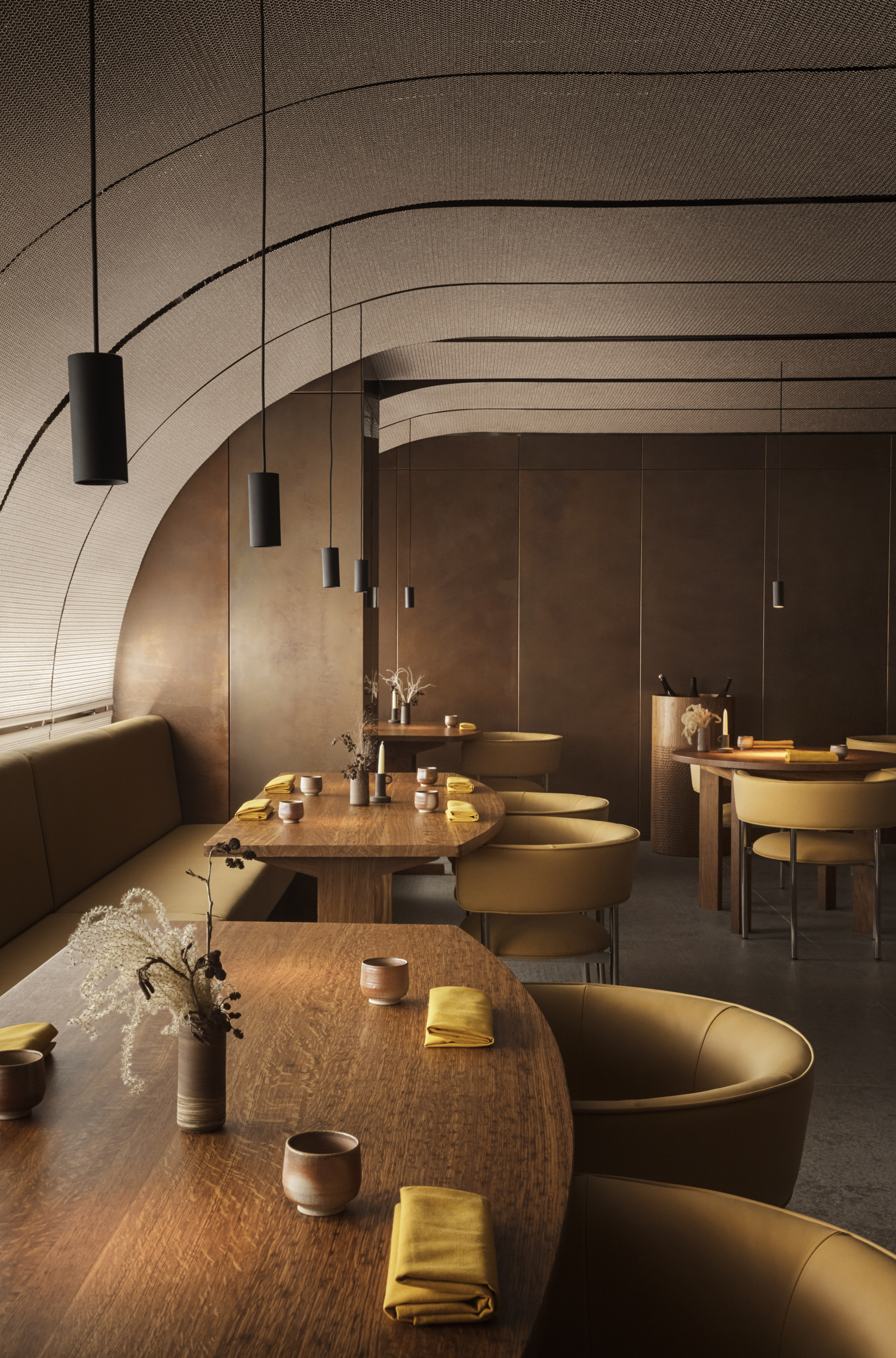 He refers to it as a disease, but it's likely that his obsessive streak drives his success. Chan and Hassan-Odukale opened the original Ikoyi in 2017, and while it took some time for his boundary-defying cuisine, with its bold spicing and kaleidoscope of references, to be appreciated, his trajectory is now nothing short of meteoric.
At 35, he is young to run a two-Michelin-star restaurant. Last year, Ikoyi not only picked up that second star but was also featured in the
World's 50 Best Restaurants
list for the first time.
He also completed writing his book, Ikoyi: A Journey Through Bold Heat with Recipes, due for publication by Phaidon in April, and now available for pre-order. Each recipe is accompanied by a story that explains the development of the dish, and the influence of seasonality and use of local produce.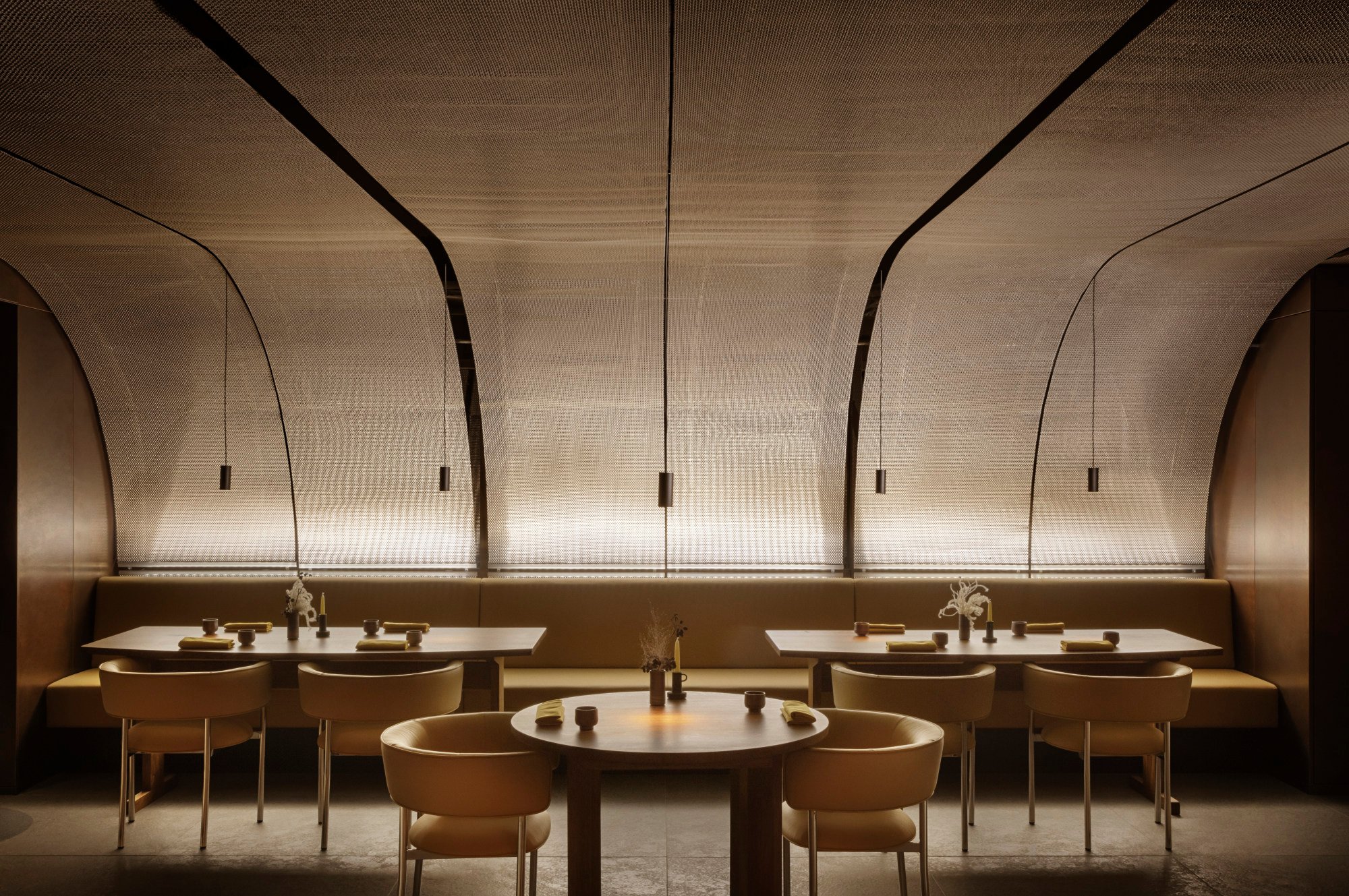 Chan is not one of those chefs who, inspired by grandma's cooking, always knew they would end up in the kitchen. Born in England to a Chinese father, a lawyer, and a Canadian mother, a ballet teacher, he grew up in Hong Kong and the United States and travelled throughout Europe.
As a teenager, he taught himself several languages, just because he found them interesting. He went on to study languages and philosophy at Princeton University, in the US. He then began a career in finance in Spain.
He had always been interested in food, and had been cooking family dinners since he was a teenager. So when the monotony of office work left him dissatisfied, he immersed himself in books about gastronomy. By the time he was transferred to London, he was ready to leave the world of finance behind.
He staged (took unpaid internships) at lauded London restaurants including Claude Bosi's Hibiscus and
Dinner by Heston Blumenthal
. He also trained at Noma.
When Nigeria-born Hassan-Odukale, who had recently left a career in insurance, shared his plans to open a West African restaurant, Chan jumped at the idea. He began researching African flavours and ingredients, not with the aim of recreating Nigerian dishes, but as new tools in the pursuit of original and delicious food.
He combined the robust spices of Africa with hyper-seasonal British ingredients sourced from producers who are "trying to do their best for the ingredient and the environment". He drew on cooking techniques and styles from across Asia, Scandinavia and the world.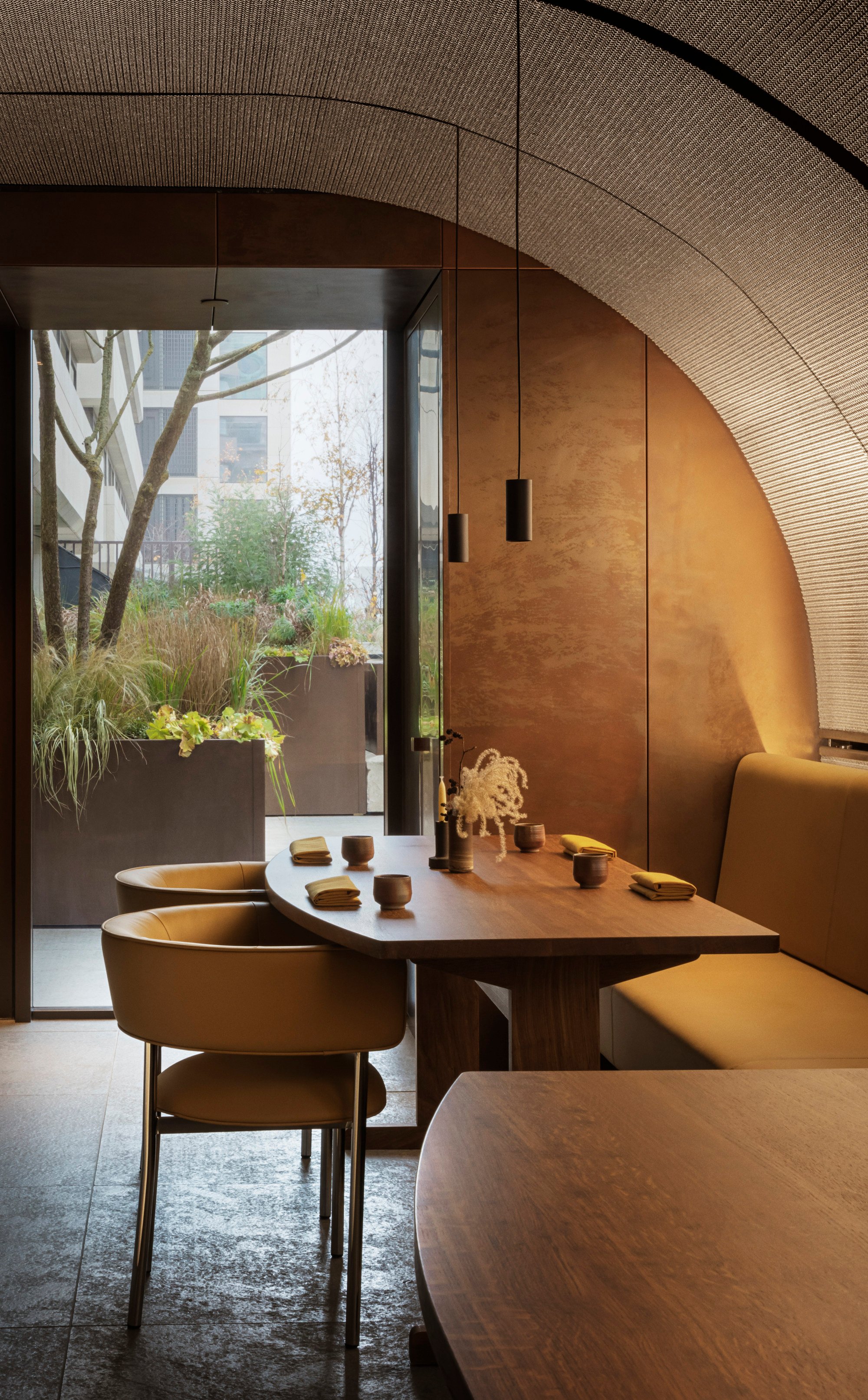 Hong Kong was "hugely influential", with its multiculturalism and variety of food. The Cantonese love of rice inspired his signature dish, his Chinese-Canadian-Nigerian take on jollof rice, while the "sweet, sour, salty and some spicy" flavours of the cuisine informed his cooking more widely.
Ikoyi, named after a neighbourhood in Lagos, Nigeria, was initially misperceived as a West African restaurant, and slated as inauthentic in online reviews.
Chan likes to tell how one comment suggested the restaurant owners get rid of the Chinese chef and get a real African cook in the kitchen.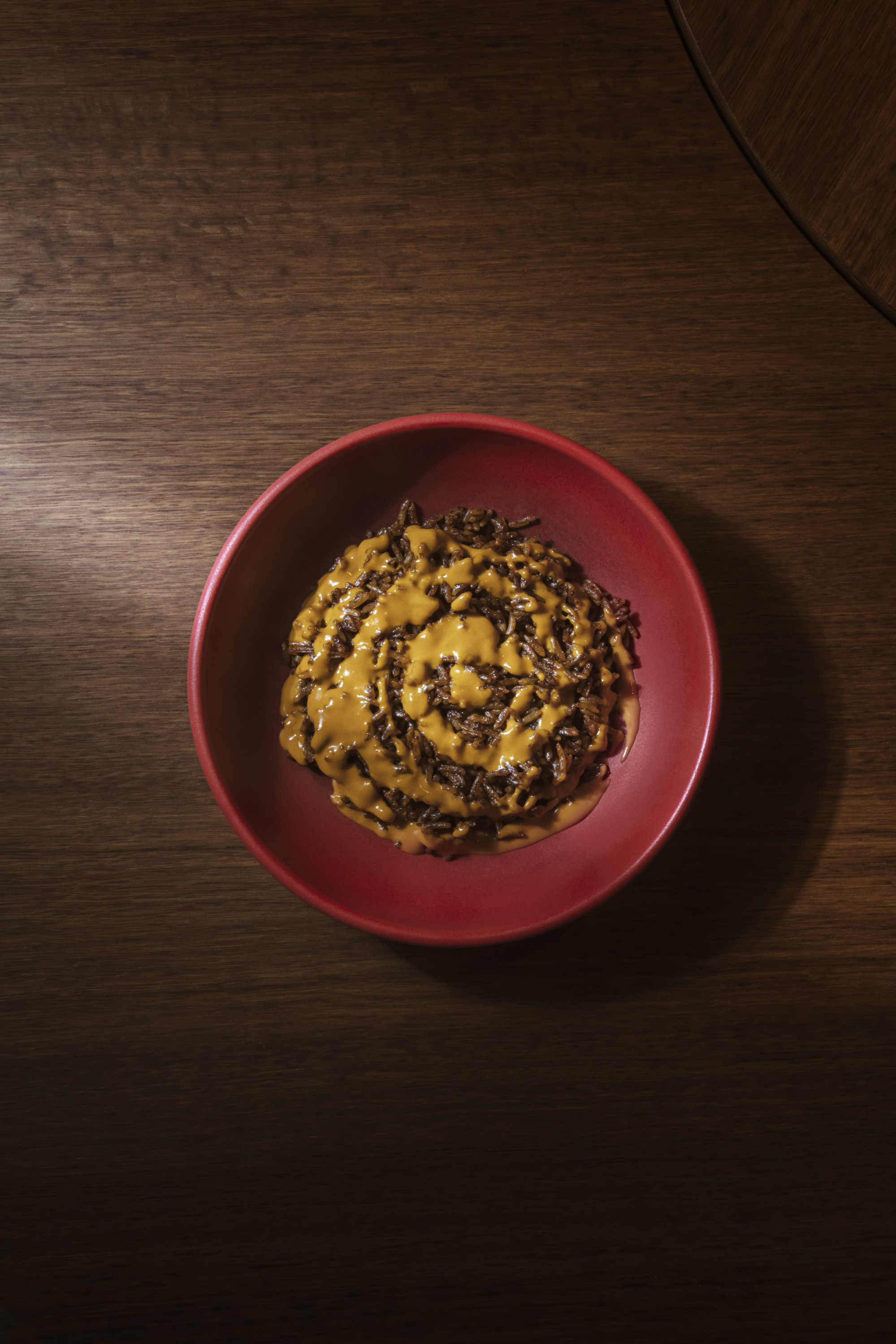 Despite this, the restaurant earned critical acclaim and loyal fans, who waxed lyrical about Chan's defiant new approach to gastronomy.
In 2019, Ikoyi won its first Michelin star
, and in 2021, the One To Watch Award at The World's 50 Best Restaurants, which boosted international recognition.
His cooking remains divisive, with some finding the spicing too bold – too "massive", as Chan calls it – for their tastes. But the new venue comes with an updated menu, and its masterful use of spice shows a new-found subtlety.
Chan describes it in his usual metaphorical manner.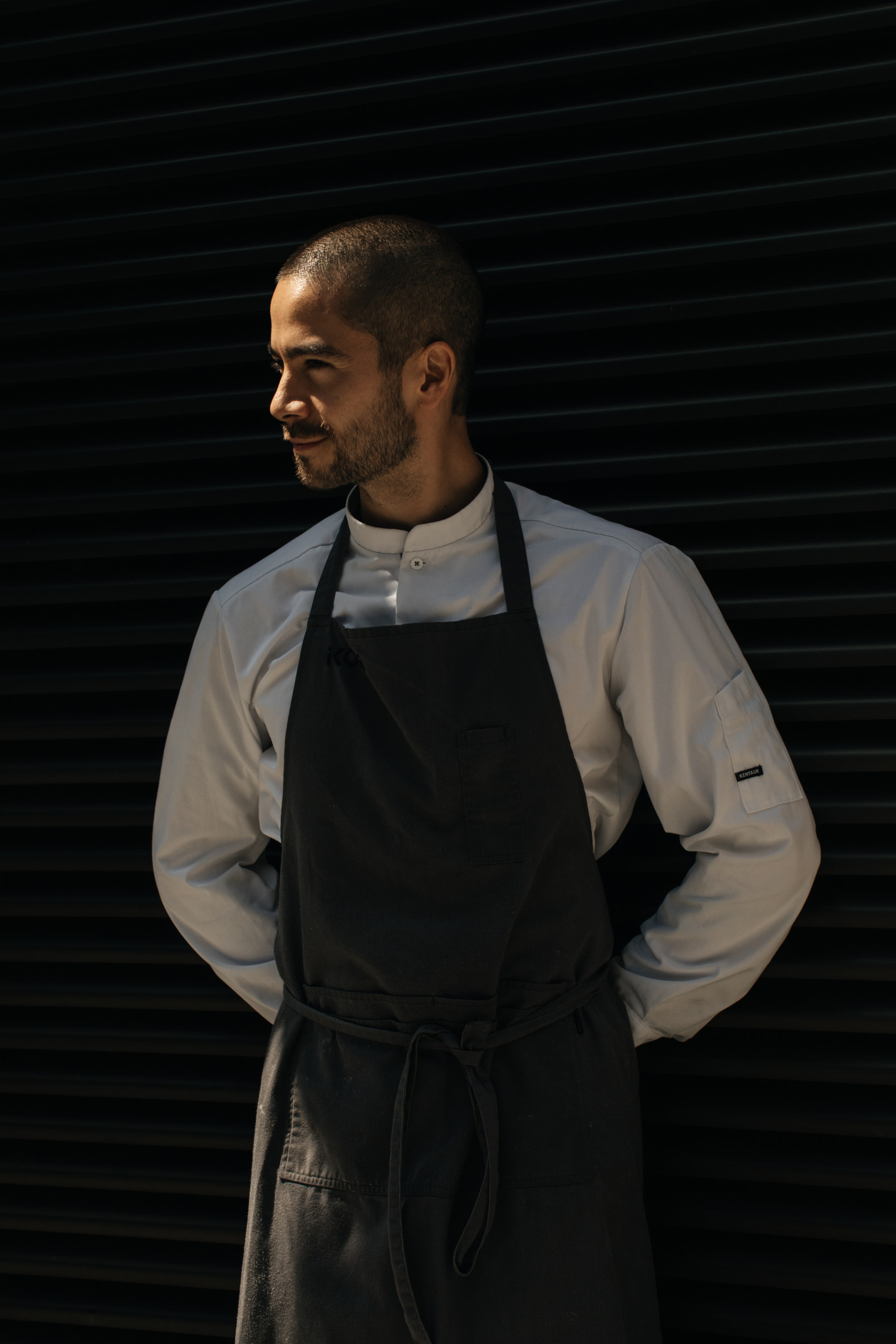 "If you could see menus as people, the new menu is like an older person who comes across a younger person and is inspired by that younger person to do something different," he says.
"The new menu is not better, but it's different, more mature. It's more subtle and measured, with delicate textures and more layers, that make you think rather than make your palate explode."
His oft-photographed, "in your face" (as he describes it), signature plantain dish – a roasted fuchsia slice of the banana thickly coated in dehydrated raspberry salt and served with a bright yellow fiery emulsion of smoky Scotch bonnet chillies – has been transformed into its opposite.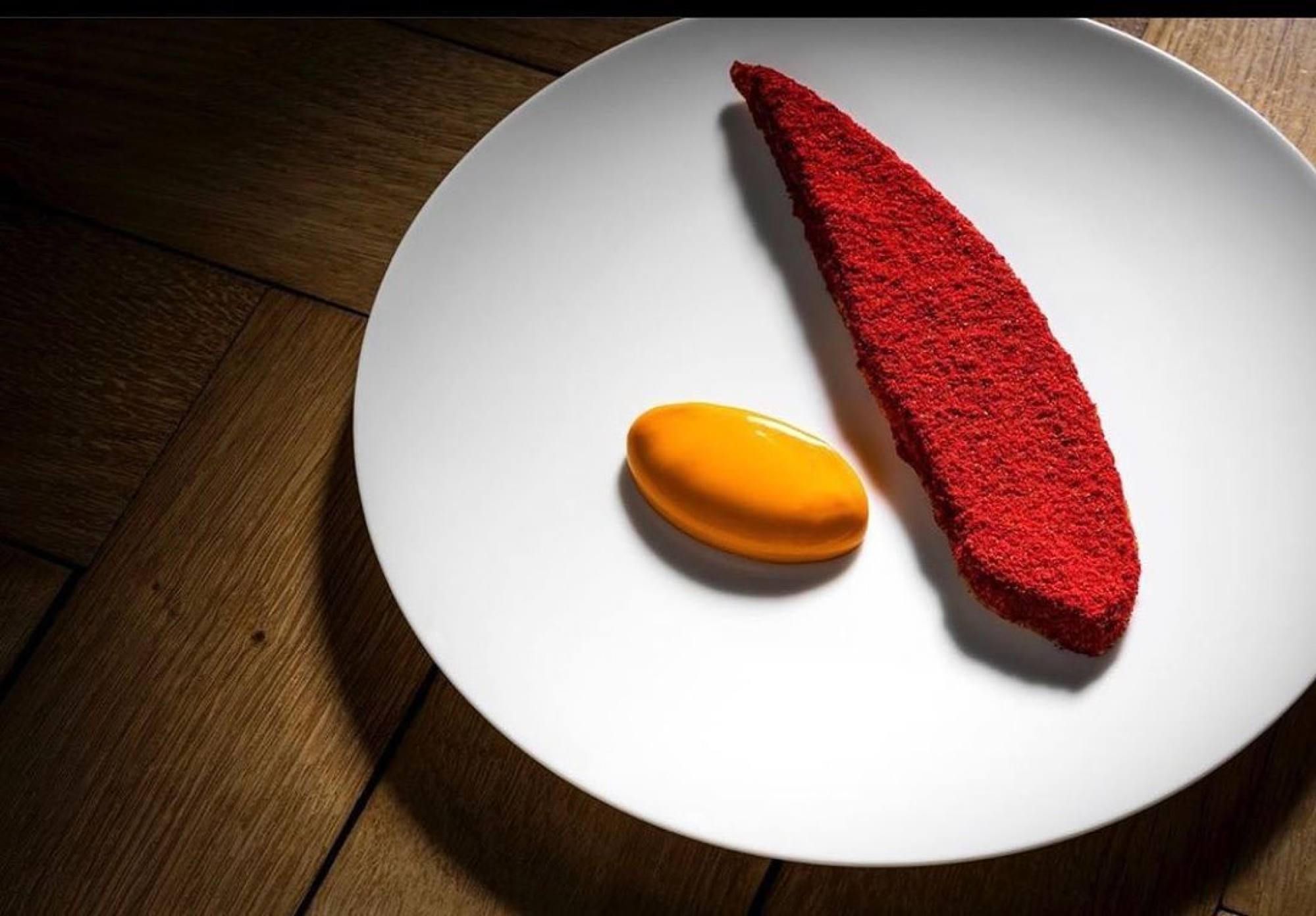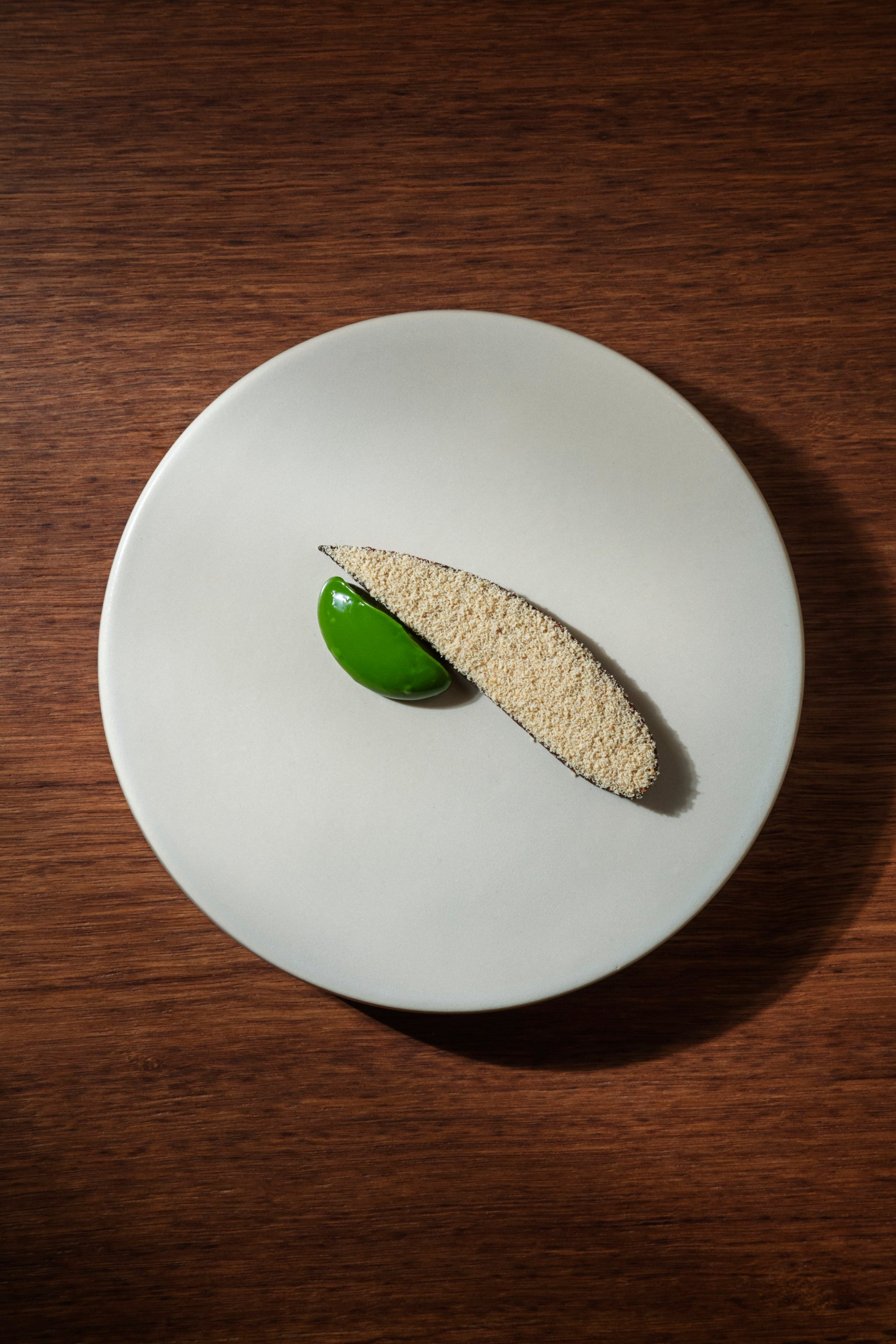 Now with spiced efo (spinach) and roasted peanut, it is an ivory blade constructed by turning the plantain into a paste and steaming it in a 3D-printed mould. The texture is unusual, dry and powdery, and the flavours are so subtle, you have to search for them – which is precisely what Chan likes about the dish.
"It's difficult to do something that small and refined and delicate," he says. "I want my guests to feel that there's a lot to it, to feel the care without saying it."
Captivating layers of flavour, spicy or less so, flow throughout the new menu.
Drunken chicken toast, partly inspired by Chinese-style drunken chicken but also French and Nigerian cuisines and the burger buns at American fast food chain
Shake Shack
, is a miniature tower of chicken sausage marinated with African peppercorn-infused vin jaune, sitting on a circle of toast caramelised in chicken fat.
The word "haunting" comes to mind when trying to find a word to describe the lingering effect of the spice.
More fiery is the pre-dessert of hibiscus and fermented Scotch bonnet. The hibiscus sorbet is infused with the chilli, giving it a fresh kick, but the fire is balanced by the silken texture, acidic segments of blood lime sprinkled on top, and a drizzle of olive oil.
Tapioca and dried apple with cloves and cinnamon complete the bottom layer of the dish.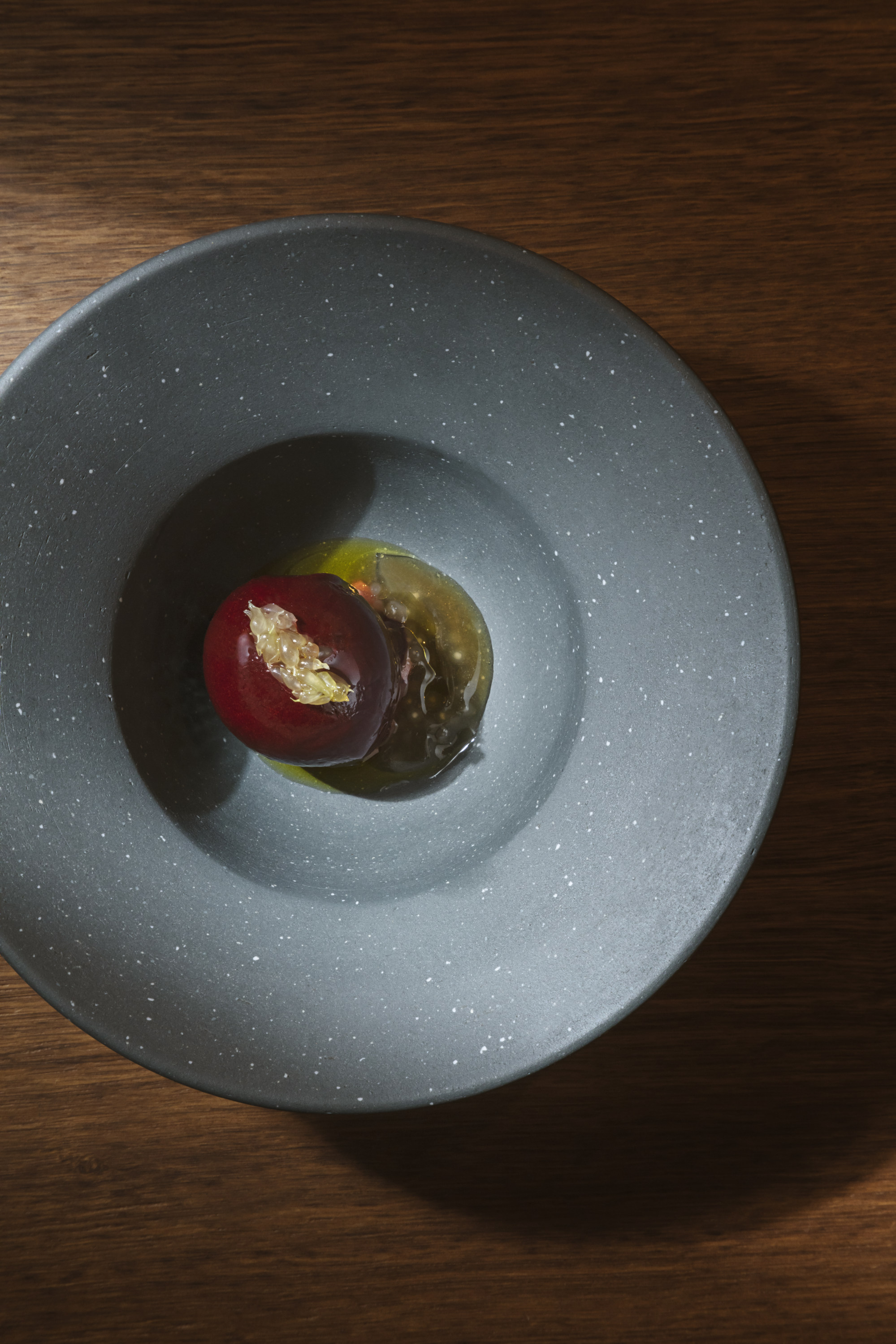 "A pre-dessert is always a sorbet that's cleansing and light, but I wanted it to be a bit more, I wanted to shock people a little," he says.
That one or two guests have found the sorbet too spicy does not bother him. For him, cooking is an intensely personal expression, a way to share the best things he has tasted.
The question is, "how can I express as many things that are wonderful as I can, all at once?"
How his answer is received depends on who is doing the eating.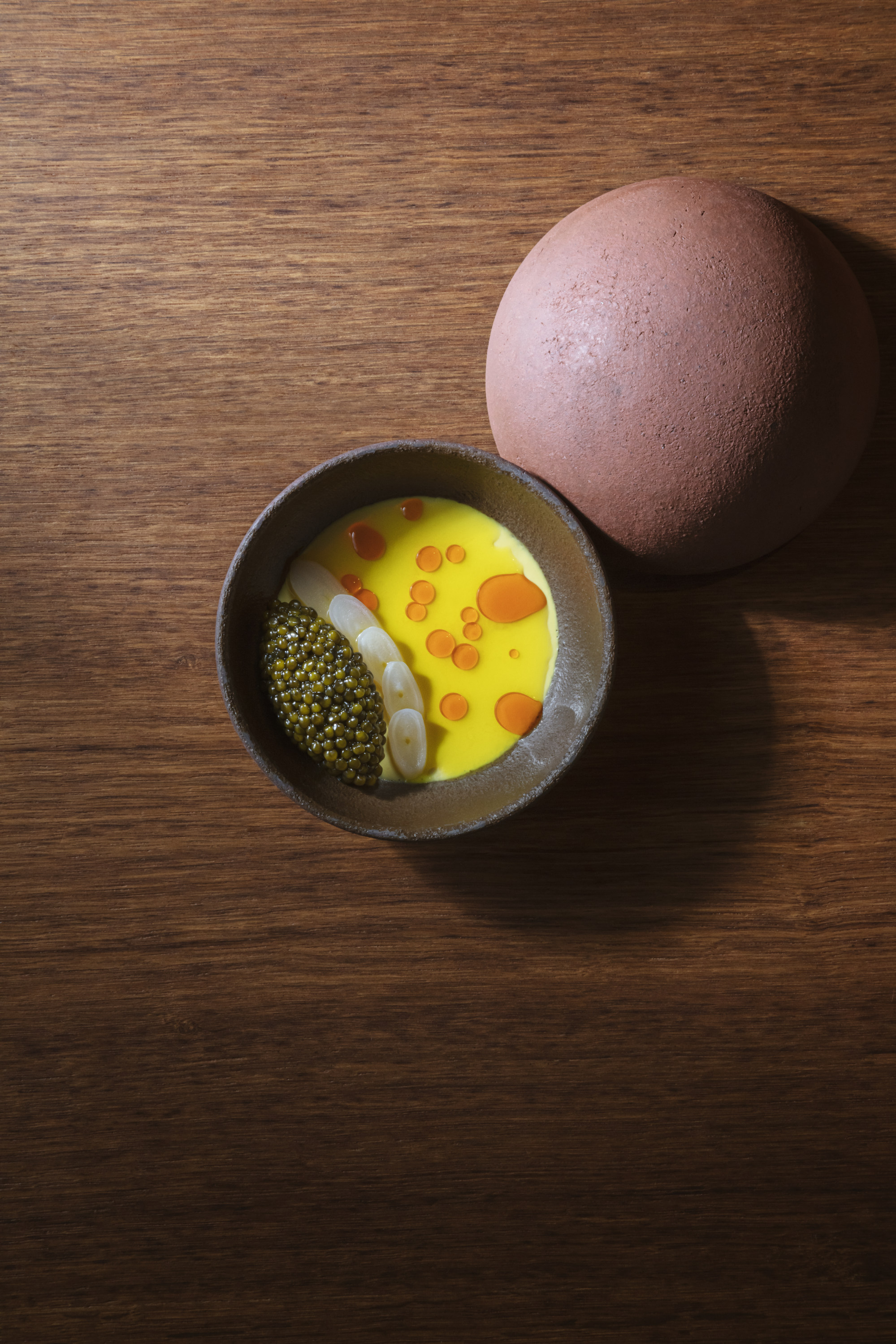 "Something that pleases most people and offends some is usually very, very good, as it's so extremely one thing," he says. "Really original food is so intensely one thing, it's going to catch some people out."