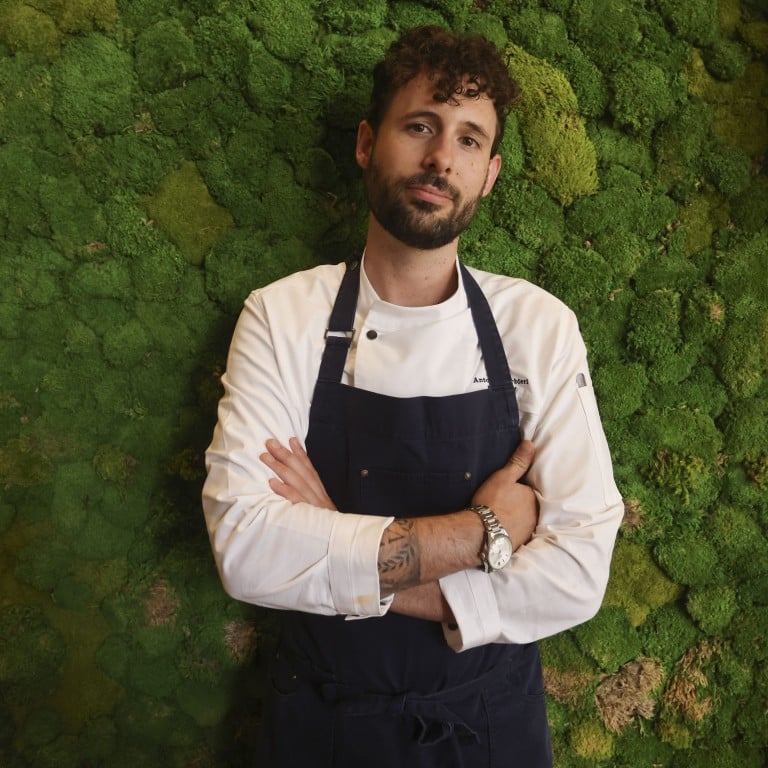 Profile

|
Eleven Madison Park alumnus chef Antonio Barbieri on his 'window of opportunity' in Hong Kong as guest chef at Margo
'I don't want to do the same thing as everybody else,' chef Antonio Barbieri says, and on the evidence of his New American cooking at Margo, he isn't
From charred Parker House rolls to his favourite dish – cod and squid with apple and tamarind – Barbieri's adventurous flavour combinations shine through
In one of the episodes of American sitcom How I Met Your Mother, Ted, the lovelorn main character, receives a cryptic call from an old woman. All she says is: "The window is open."
It refers to the slim window of opportunity to date the woman he had known since college, who had a tendency to follow every long-term relationship with a very short break, and then an even longer relationship.
For chef Antonio "Tony" Barbieri III, a different kind of window opened when Covid-19 hit New York in 2020. He ended his three-and-a-half-year relationship with contemporary restaurant Eleven Madison Park, where he was executive sous chef, and entered another one, with Hong Kong's Margo.
The arrangement is temporary: Barbieri, who has been in the city only since December, has taken up residency at the Central restaurant until the end of March. He is stepping into the shoes of chef Mario Paecke, who launched Margo in 2021 with a contemporary European menu inspired by his German upbringing.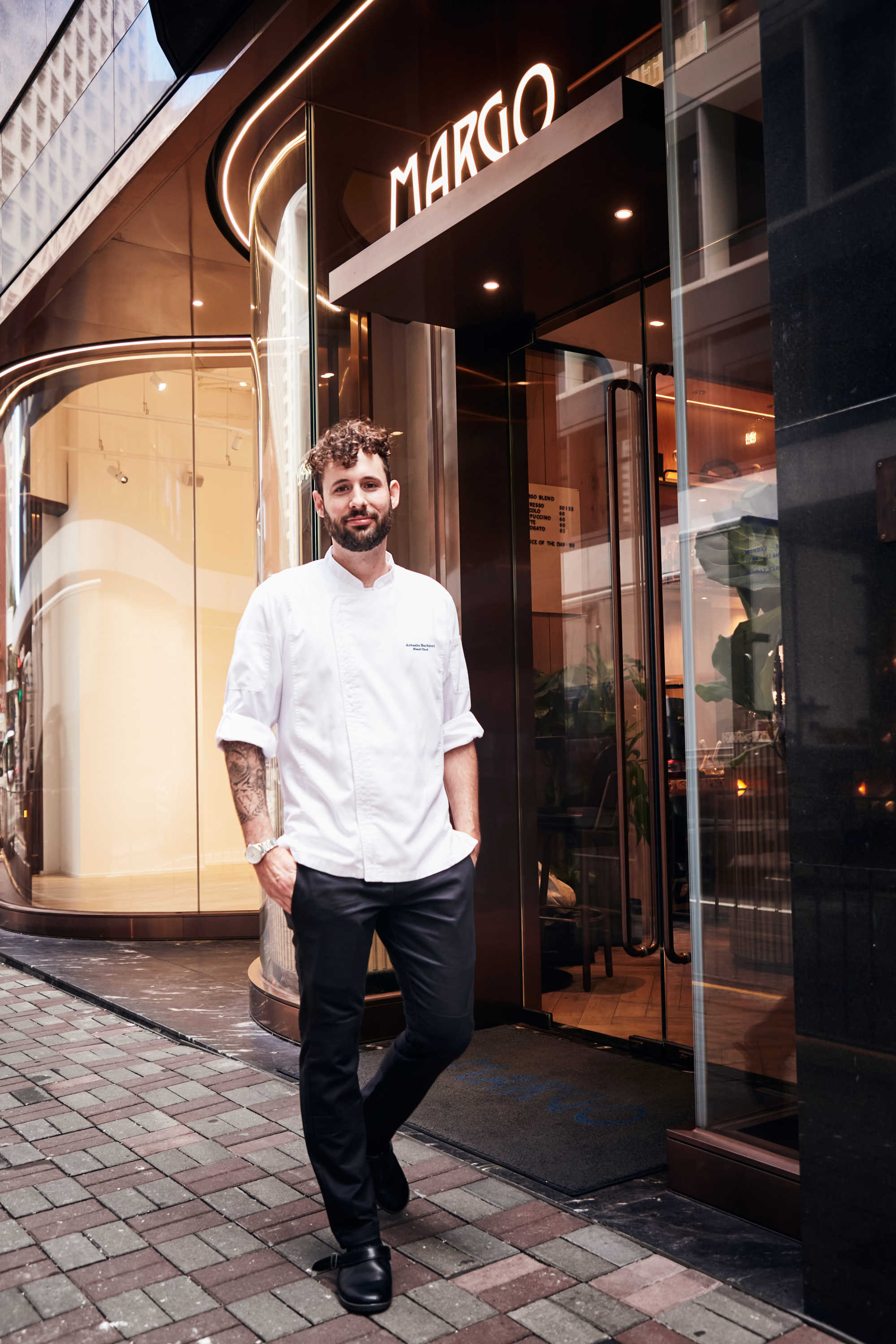 While Paecke is on sabbatical, Barbieri has been shaking up Margo's menu with his New American approach to cuisine.
Dishes such as grilled foie gras with eel and emerald melon, and crab and daikon salad with apple and macadamia nuts are uncommon combinations that piqued our interest.
Punchy and strong flavours are what you can expect from Barbieri's menu, best represented by a firm favourite of the evening: the onion soup, poured at the table, served with a thin piece of focaccia topped with a layer of cheese.
The thickness of the bread was meticulously calibrated to absorb most of the soup, leaving the diner with a more textural experience with the melted cheese and bread – the part of French onion soup that many people enjoy the most.
"My worst fear is that someone leaves and has no recollection or memory of any of the dishes that they tasted," Barbieri admits. "I don't want to be boring. I don't want to be monotonous and I don't want to do the same thing as everybody else."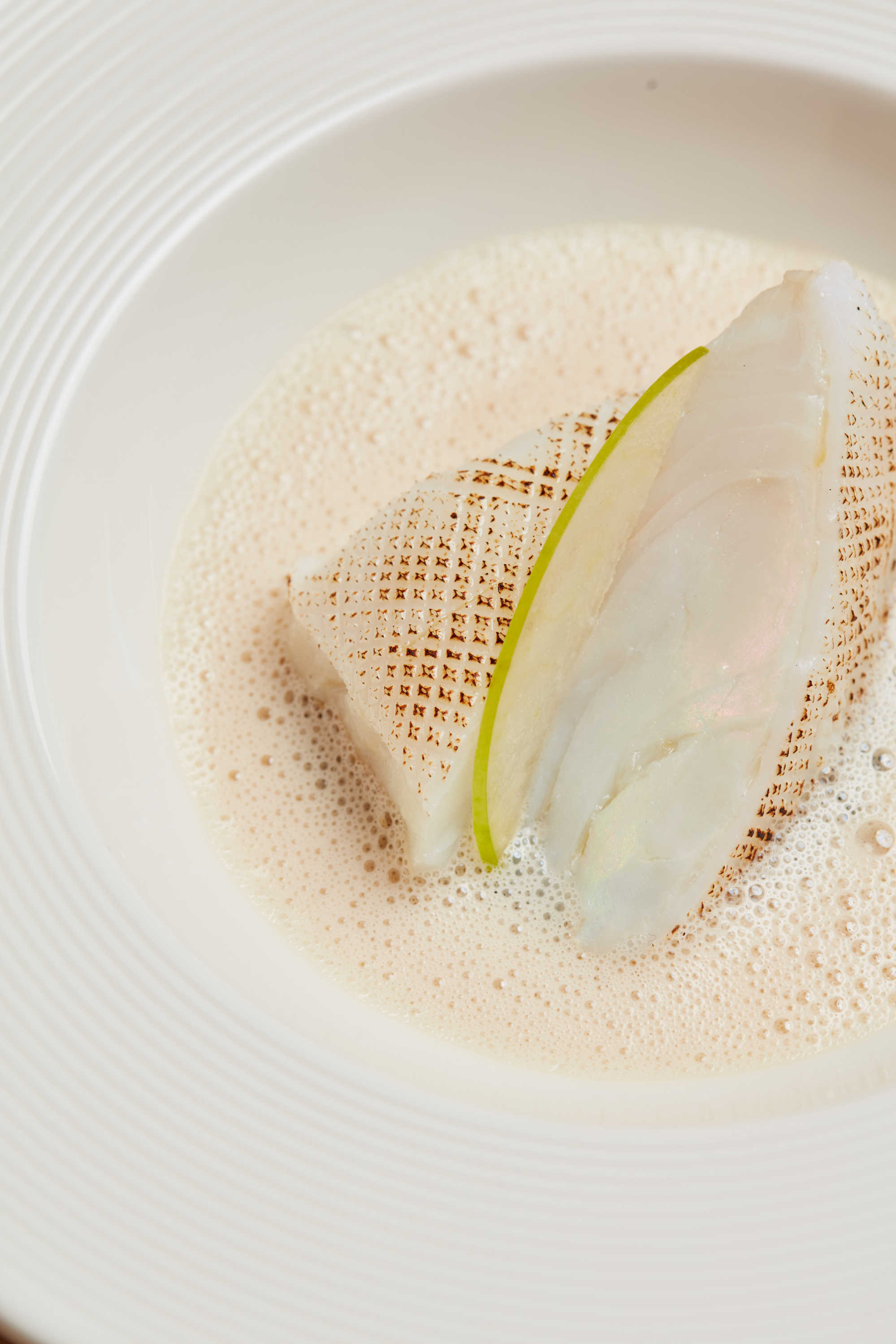 Another highlight is corn agnolotti, where layers of beautifully cross-sectioned corn lay on top of ricotta pasta parcels submerged in a reduced corn sauce. The sauce is so concentrated, it gives off hints of caramelised popcorn and molasses.
The chef's personal favourite is the off-menu cod and squid with apple and tamarind, where the fish is elegantly presented with a slice of scorched squid draped on top. "It shows restraint, it's beautiful, and there are layers of unexpected flavours hidden throughout the dish," he says.
In person, Barbieri is soft-spoken and humble. His rebellious side comes out on the plate. For example: the Parker House rolls – soft, American-style dinner rolls made using layered dough – are intentionally served burned on the top, almost as a challenge to the diner.
Yes, the bread is burned, he seems to be saying – but you are going to see it tastes so great with our cultured butter. And it works: the char boosts the roll's caramelised toasty notes and smothering it in butter gives a magical contrast between crisp and creamy.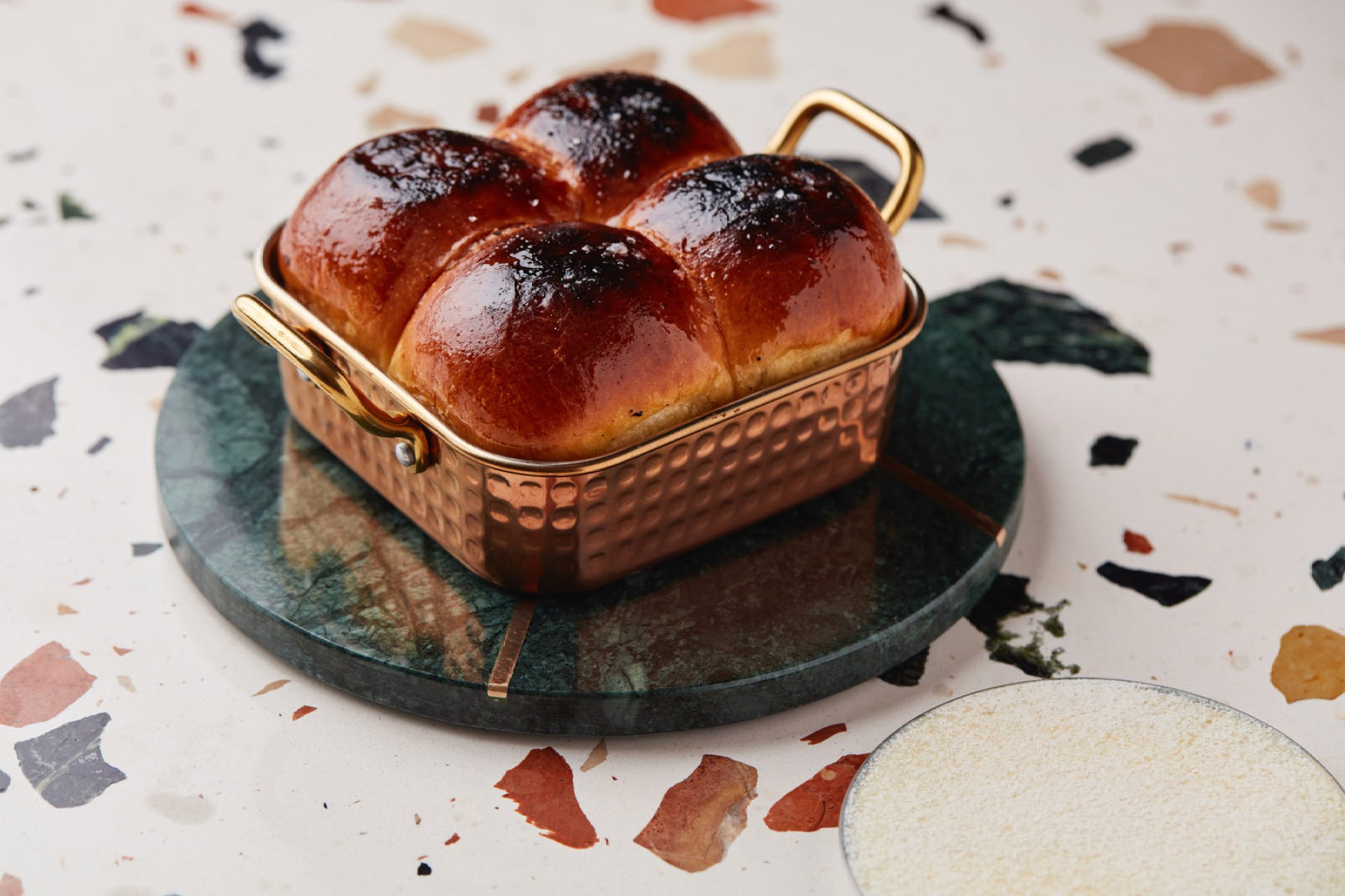 The San Francisco native started off studying civil engineering in university.
"I've always loved cooking but at that time didn't really think I could make a career out of it," he says. "In the end, I didn't fall in love with civil engineering, so I figured I'd give cooking a try."
After attending the Culinary Institute of America, Barbieri found work at chef Thomas Keller's restaurant Ad Hoc. "If you've ever been to any of Keller's restaurants, he holds all of them to the same [high] standard of execution, regardless of the cuisine being served, which is great. I learned a lot there."
However, it was his time with Daniel Humm, executive chef of Eleven Madison Park that Barbieri credits with shaping his culinary style. "From the beginning to the end it was hard work, but it was totally appreciated. I grew immensely as a chef there."
Coming up with new dishes at Eleven Madison Park was a stressful but rewarding creative process, says Barbieri. He marked his time at the three-Michelin-star restaurant with dishes such as lobster with pumpkin, where ribbons of the vegetable are wrapped around the shellfish and fashioned like a horn.
There was also okra and caviar, an oversimplified description for a beautiful tart overlaid with star-shaped, cross-sectioned okra to serve as a blini for the luxurious roe.
So far in the three months of his Margo residency, Barbieri has not been able to explore Hong Kong, much less the region, despite it being his first time in Asia.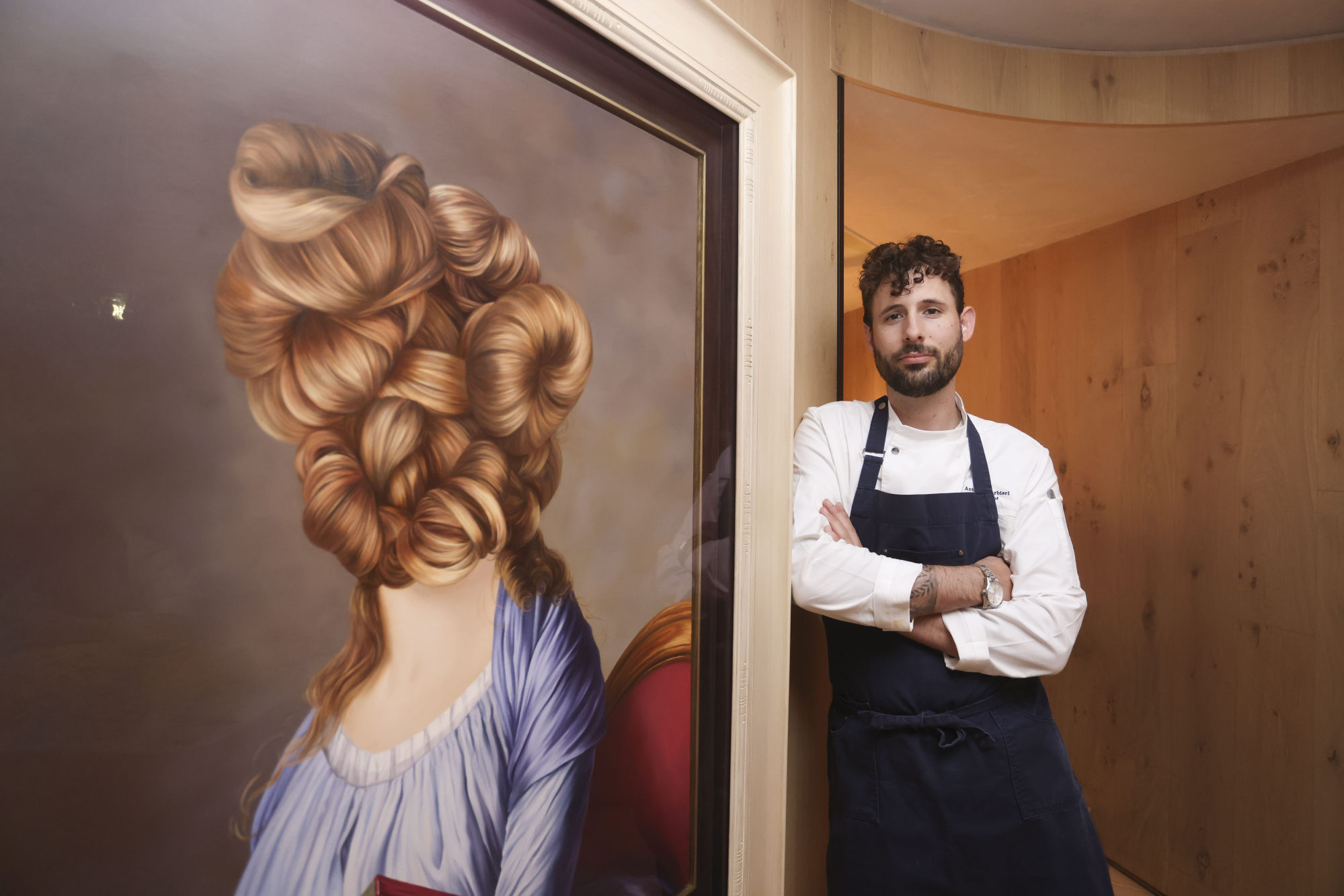 "I only took two days off over Lunar New Year to visit the Philippines, but that was just to lay on the beach."
Luckily, he has been able to "travel" Asia by way of food, with the restaurant's suppliers having unrivalled access to Asian produce. We're in Asia, so how are they unrivalled?
"Right now on the new menu, we are using star fruit that is just in from Taiwan. It's amazing and super sweet. We're also experimenting with the local Chinese burdock and Japanese burdock. Both have their merits," he says.
When asked what he wants his diners to feel, Barbieri says: "Hopefully they can leave thinking, 'Man, that was interesting. There were some surprises throughout the meal'.
"My plating is super simple and minimal but usually there's something underneath, something that gives you that element of surprise."
Perhaps, after this four-month window ends, Hong Kong can have "the talk" with him and propose: "We definitely have chemistry, maybe you can stay and we can see where this goes …"