It was a quiet Tuesday after­noon at the Sha Tin office of an international courier company when John, a 26-year-old customer-service supervisor, received an enticing Facebook message from a woman calling herself Samantha Cheng.
After introducing herself, the woman asked John (not his real name) to switch to Skype and then invited him to go somewhere private for a video chat.
"I've got something to show you," she promised.
"I went to the male toilet in the office and started video chatting with Samantha," John later recalled in a police statement. "During the video chat I saw a female aged 20 to 25 with long hair and pale skin take off her dress in front of the camera."
Keep your clothes on, police warn Hong Kong men chatting with women online
Cheng then asked John to return the favour by performing a sex act on himself while she watched.
"I did so," he told police. "Then I logged off Skype and went back to my work."
Two hours later, his nightmare began. John received a Skype message from Cheng telling him she had recorded his performance and posted it on YouTube. She sent him the link to the video and told him she would share it with his family and friends on Facebook unless he sent US$3,000 to a Western Union account in the Philippines. If he followed her instructions, she would delete the video.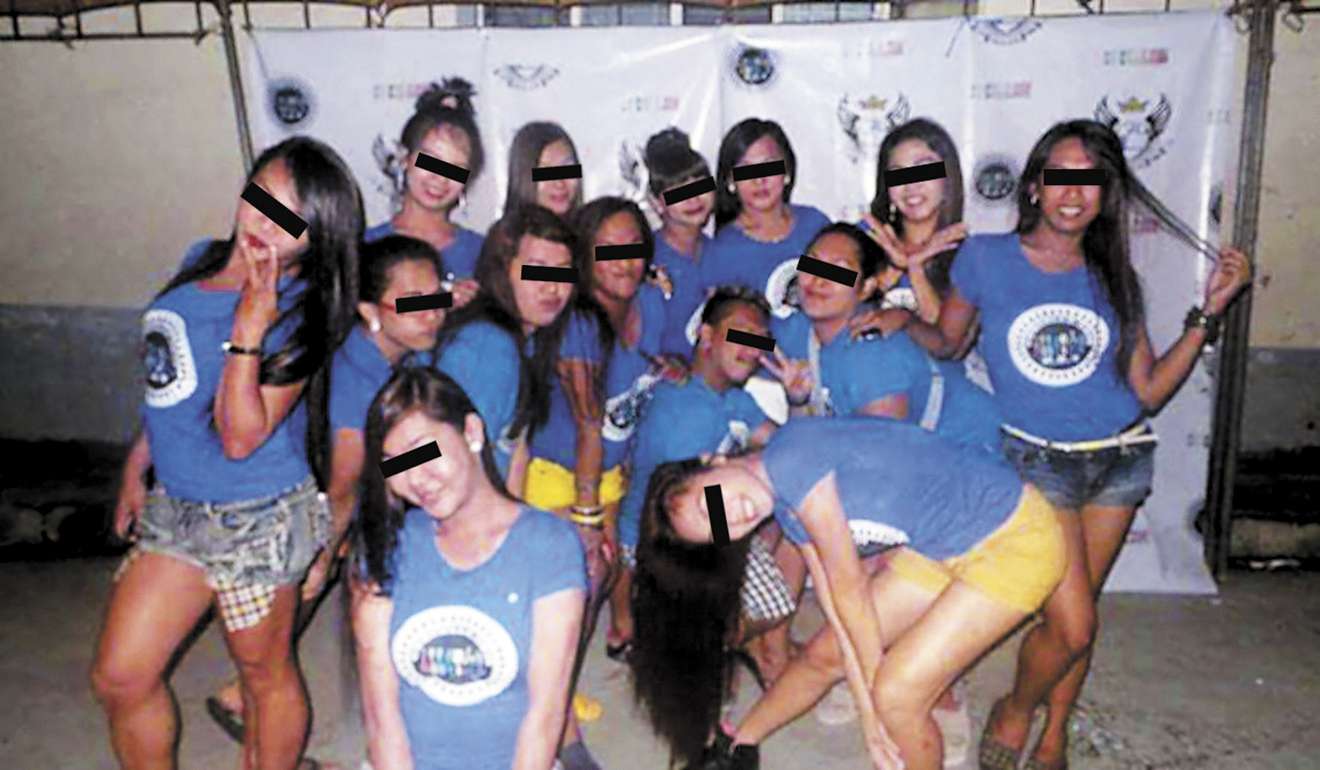 Panic-stricken, John rushed to the nearest Western Union office after work only to find it closed. After a sleepless night, he stopped there on his way to the office and sent HK$23,000 to one Socorro Rafol in the Philippines. He e-mailed his Western Union receipt to Cheng, who acknowledged it. Rather than delete the video, however, she left it on YouTube. Two hours later, she demanded more money and John sent a further HK$20,000 to another person.
'Sextortion' remains blind spot in international fight against corruption
The demands for money continued. At 4pm on the same day, he sent a further HK$7,000 to a third person from another Western Union branch. The following morning shortly before 10am, he sent another HK$20,000 after Cheng promised to delete the video clip upon receipt of the money. By now, John had paid out HK$70,000 in less than 48 hours after first encountering Cheng.
The next morning he received a phone call from Cheng asking him to chat with her on Skype. She asked for more money and John said in his statement: "I thought it was not reasonable to give further money so I decided to make a report to Hong Kong police."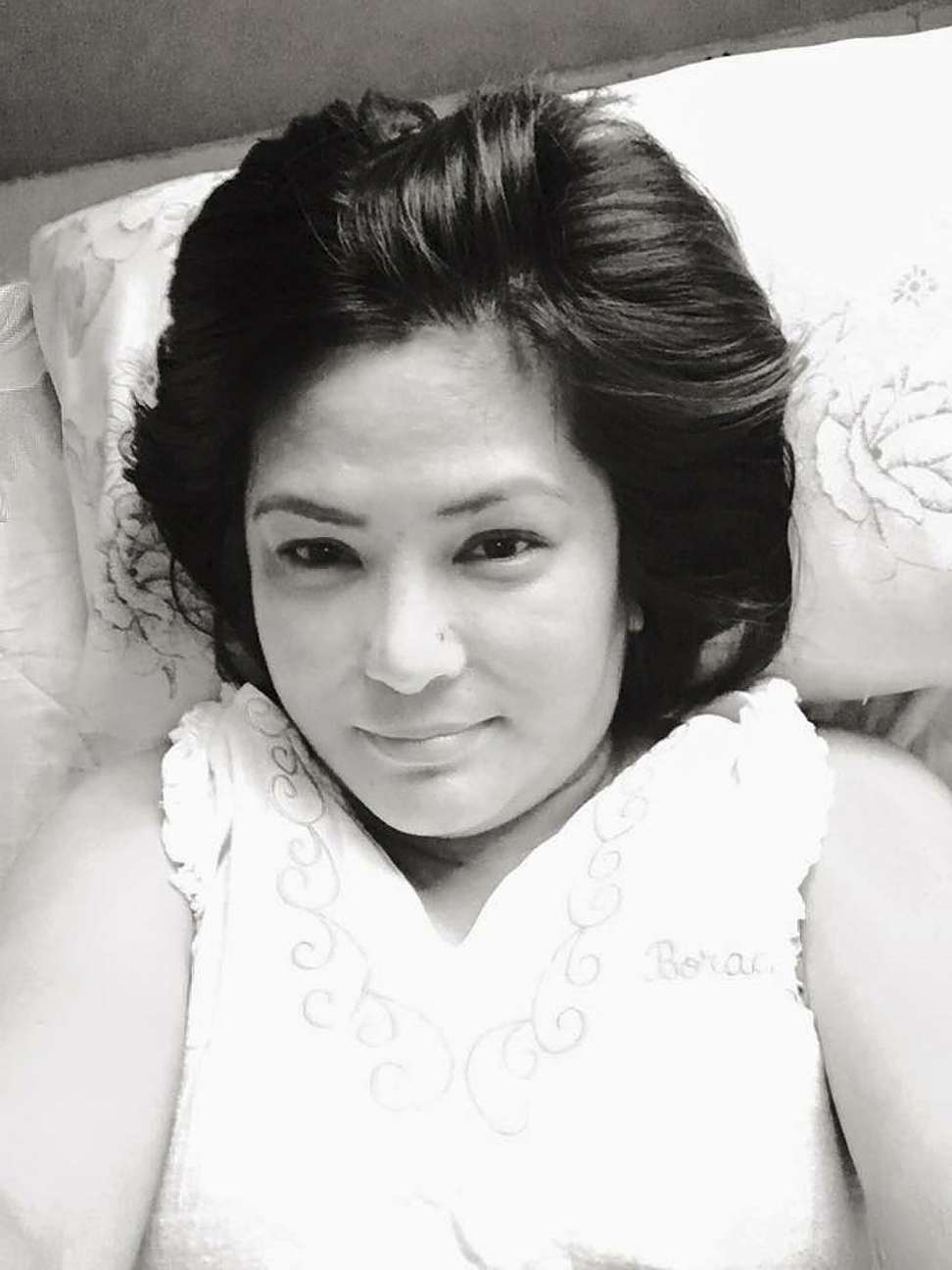 John's humiliating experience in October 2013 is far from unique. He is one of thousands of men in Hong Kong and worldwide caught out by an astonishingly simple internet scam known as sextortion. In 2013, police figures reveal, 477 Hong Kong men reported being victims of the scam. The following year, there were 638 victims and, in 2015, 1,098 said they had been targeted. Last year saw another 697 victims – and those are just the ones who plucked up the courage to report their cases to the police.
Dutch man on trial over global 'sextortion' cyberbullying racket
Seemingly, all sextortion requires on the part of the perpe­trator is an internet connection, moderate competency in English and a malicious disposition. The women that victims see stripping on screen are those in pre-recorded clips down­loaded from pornographic websites, while the people behind the keyboards are usually young men – often transsexuals – working in gangs. And the Western Union transfers are invariably collected using fake ID cards.
Live stream child sex abuse, 'revenge porn' among rising cybercrimes
The consequences can be catastrophic. Just two months before John was blackmailed, 17-year-old trainee mechanic Daniel Perry, in Dunfermline, Scotland, also fell victim to the scam after being contacted by someone he was led to believe was a girl in the United States. He was hounded by his tormentors to pay more and more money and – in messages found on his computer later – told he would be "better off dead" if he didn't pay up.
He sent a final message to his blackmailers saying "bye, bye" before jumping to his death from the Forth Road Bridge.
Four other victims in Britain committed suicide after being targeted in 2016. They were among about 900 reported cases last year.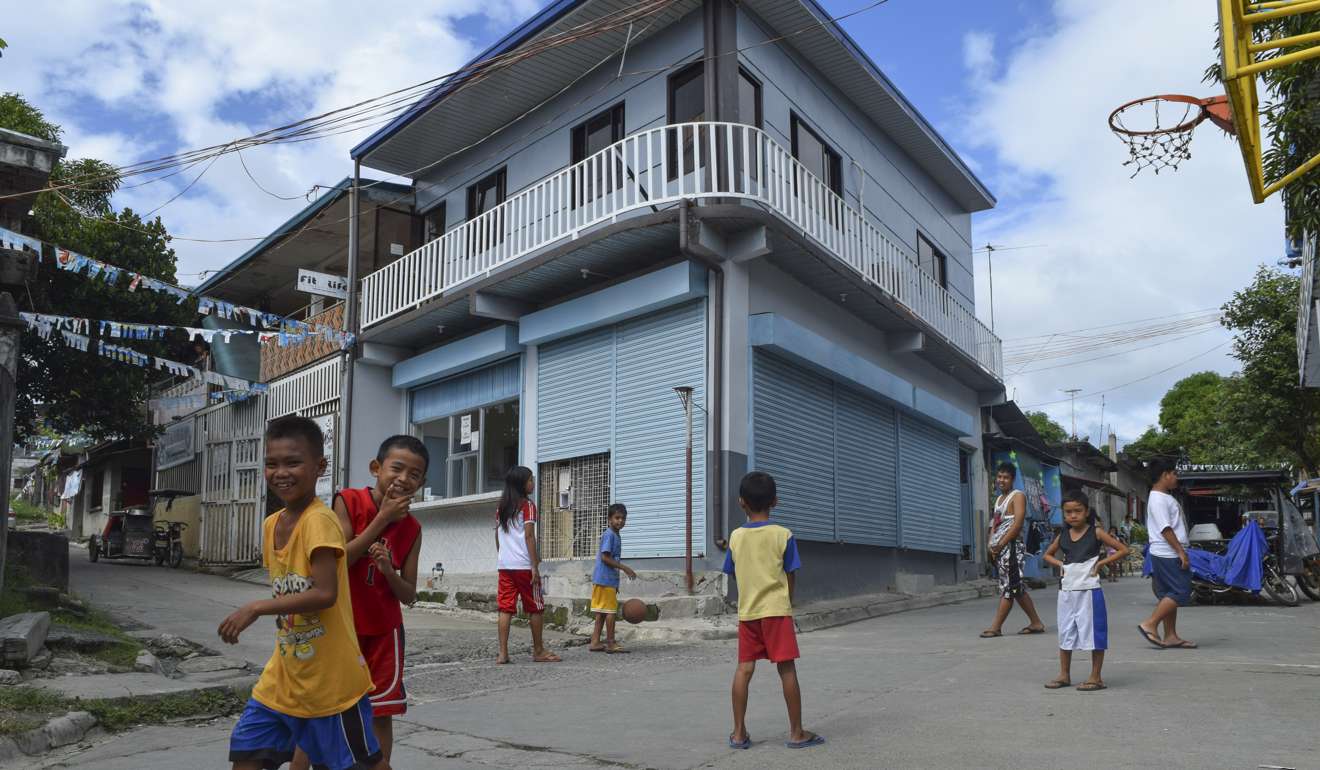 Remarkably, the blackmailers of John and Daniel and thousands more victims are members of a single prolific syndicate based in one ramshackle village two hours northeast of Manila, the suspected leader of which is a former slum dweller called Maria Caparas, known locally as the Queen of Sextortion.
North Hills, in the Bulacan district, is a remote and non­descript village set up to rehouse people from the poorest parts of Manila in an ongoing government programme to clear the capital's slums. Today, residents tell us, about 70 per cent of the 1,500 households in a village with few employ­ment opportunities make their living through cybercrime.
Victims of the North Hills syndicate are said to include an Asian pop star and a Hong Kong tycoon's son, who paid HK$15 million to stop his video being circulated, according to sources familiar with the investigation and inter­viewed by Post Magazine.
The rise of Hong Kong 'sextortion' cases: three more snared by video sex chat scam
Single mother Caparas, 37, was relocated to North Hills 10 years ago with her five young children and was said by neighbours to be so poor she had to beg for leftovers. Today, she is believed to own 10 properties in the area, including a villa with a swimming pool and a two-storey block in the centre of the village where youngsters congregate in a billiard room lined with computer terminals.
One resident who has known Caparas since she relocated to the village says, "She is smart, cunning and ruthless. She started making money by doing live sex chat with foreigners. Then she graduated to sextortion and that's when the big money started rolling in."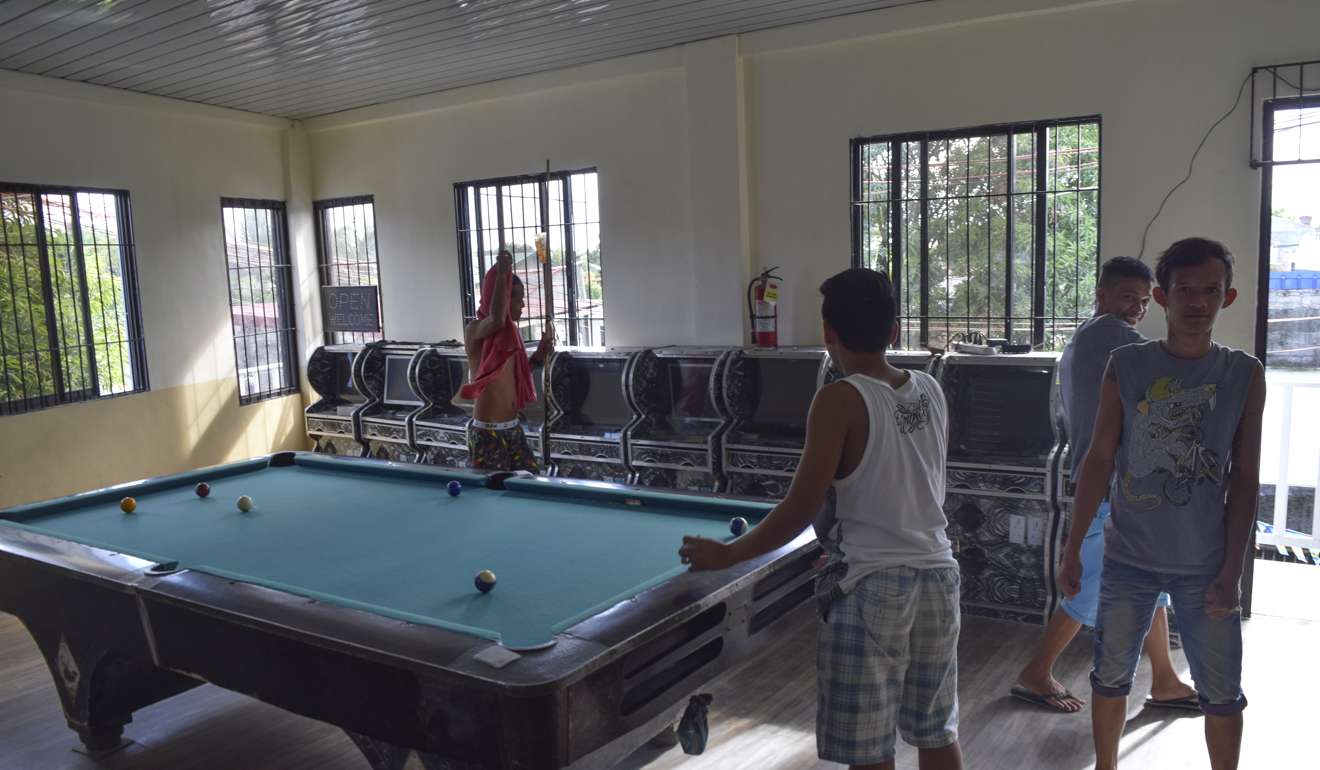 Caparas is believed to have more or less invented the crime, which is now being practised by syndicates elsewhere in the Philippines, as well as cybercriminals in Africa, and has been featured in an episode of British futuristic television drama Black Mirror.
More than 600 Hongkongers blackmailed by Philippines 'sextortion' ring, police say
Using a band of flip-flop-wearing urchins, inclu­ding girls as young as 12, Caparas is accused of targeting thousands of victims over the past five years. In 2013 alone, according to the Philippines police, HK$4 million was remit­ted by Hong Kong victims to Western Union offices used by her gang.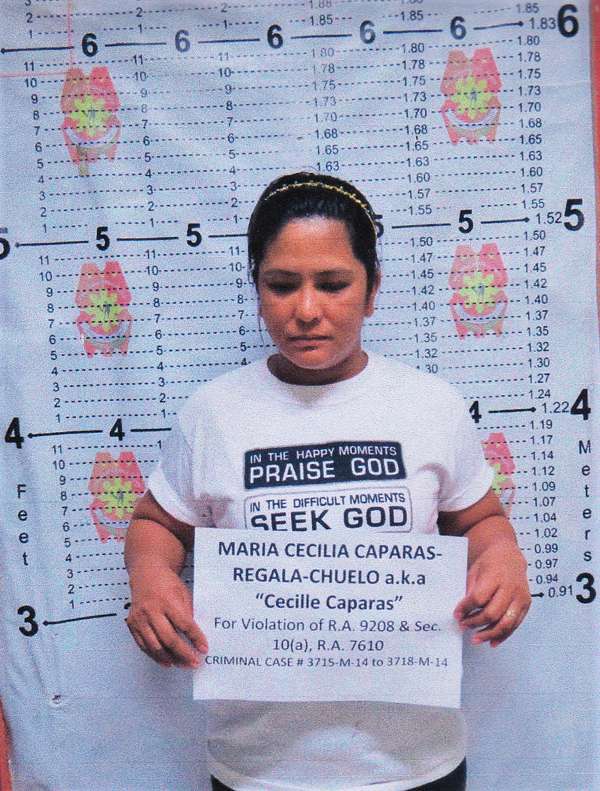 After Daniel's death, Caparas was arrested with dozens of other gang members in an Interpol swoop. She was released a month later and rearrested last September. She is now in custody awaiting trial for child abuse and trafficking. Remark­ably, she is still online and uses Facebook from her prison cell – and, after being contacted, agreed to a face-to-face interview.
Speaking in the squalid and chronically overcrowded women's block of Bulacan Provincial Jail, Caparas describes how the sextortionists of North Hills trawl Facebook for victims, targeting professional men in their 20s, who are apparently most vulnerable to blackmail demands.
I am ashamed of what I did. I am so sorry for the victims
"We worked in teams and targeted a lot of men in Hong Kong and Singapore because they are in the same time zone as us and they can usually communicate in English," she says. "We tease them to get them comfortable and we work to a prepared text. Some of the chatters can barely speak English and many are young gay men and transsexuals – but they only communicate by text and show pre-recorded video so the victim never knows. It only takes about 30 minutes of chat before they are persuaded to do things in front of camera. They nearly always pay up after we put the video on YouTube."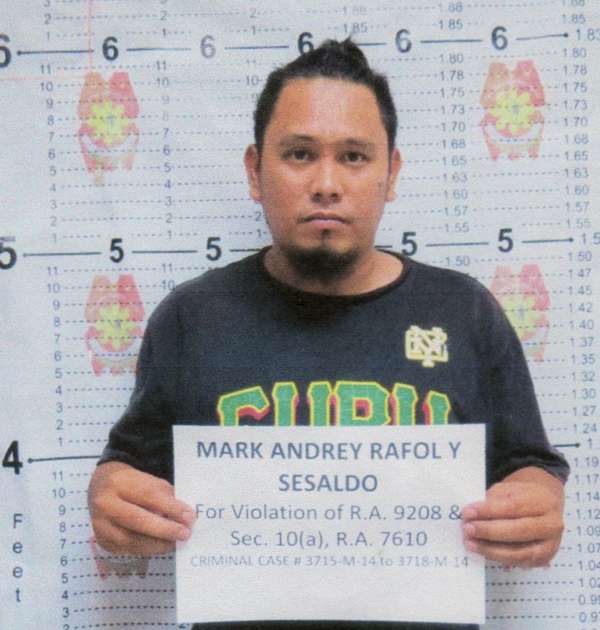 Asked how she feels about the death of Daniel and other victims, she says, "I did feel sorry for some victims. In one case, I told my victim, 'Don't flirt on the internet again. Look what happens.' I even blocked one victim on Skype to stop him getting any demands for more money from my boss.
"I am ashamed of what I did. I am so sorry for the victims. I was terribly shocked and sad when I heard what happened to the boy in Scotland. I don't know anything about him but I'm very sad for his family's loss."
Breaking down in tears, Caparas – who claims to be deeply religious and was wearing a T-shirt bearing the slogan "In the Happy Moments, Praise God, In the Difficult Moments, Seek God" at the time of her arrest in September – says, "Look at where I am now. I have to sleep in the hallway at night. I'm praying to Jesus to let me be with my kids again. I ask for forgiveness. I love my children and I have put them to shame. I have promised them I will give up cybercrime and stay at home and run my shop."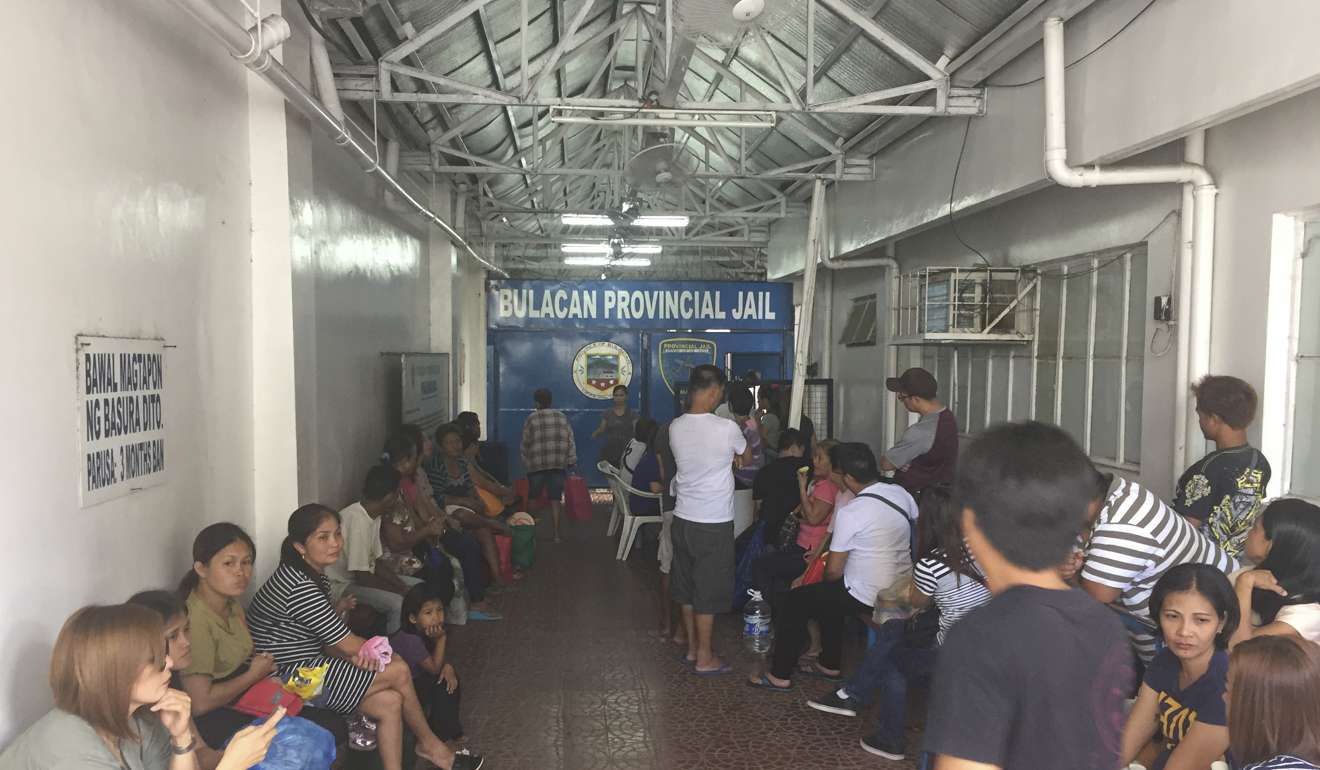 Caparas repeatedly denies being the syndicate's ring­leader: "How could an uneducated woman like me organise a criminal syndicate?" When asked what she thinks of the men who fall for the scam, however, her tone changes and she replies sharply, "They are stupid. When I talked to them after they had paid their first [blackmail] demand I would tell them: 'Don't do it again – you have learnt a lesson from your mistakes.'"
Why Asia is a prime target for cybercriminals
Caparas claims she was recruited by a syndicate leader in North Hills (a woman she named to police and who was subsequently investigated and released without charge) and only worked as a "chatter" for eight months, making 800,000 pesos (HK$125,000). She says she used the money to set up a mineral-water-supply business for the village.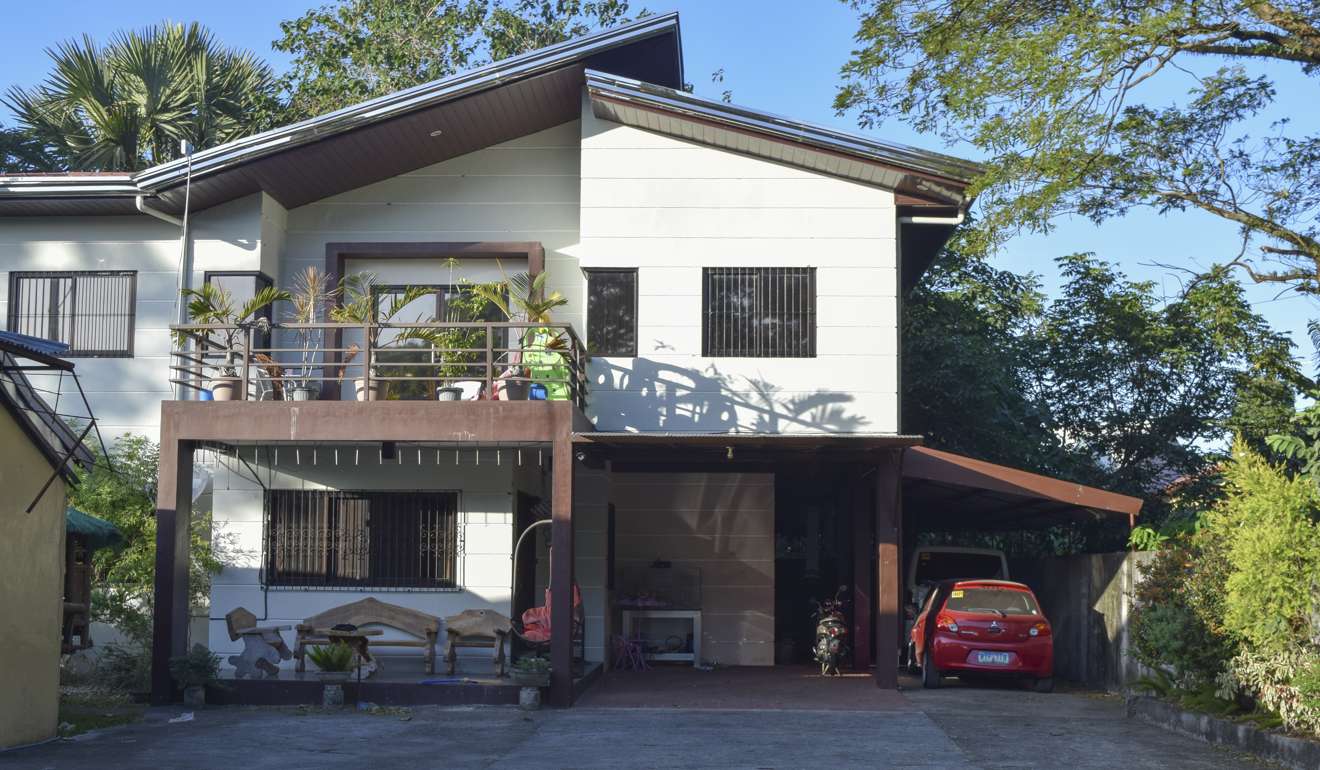 "After I filmed someone, I would receive 50 per cent of the blackmail money paid. The rest would go to the syndicate boss," she claims. The biggest single payment she received was about 40,000 pesos, she insists.
High alert: there is a growing awareness of cybercrime in Hong Kong
Caparas is by turns charming, persuasive and disturbing. After our meeting, sources close to the police investigation provide a file of evidence against her, including pictures downloaded from her personal computer following her 2014 arrest. One shows her 13-year-old son covered in 1,000 peso bank notes in an apparent taunt to villagers who spoke out against her criminal activities.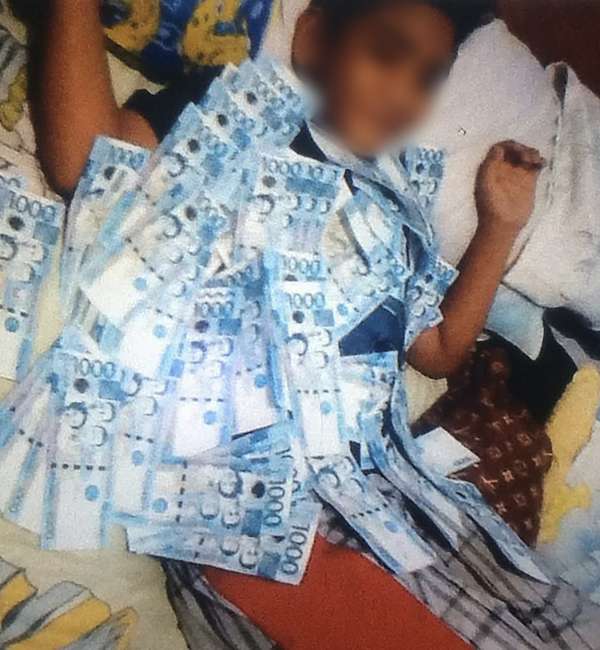 Another picture shows a group of her female and trans­sexual chatters at a Christmas party in 2013 – months after Daniel and John were targeted – wearing T-shirts emblazoned with the name Ceecelle All Stars. Ceecelle is one of a number of aliases used by Caparas. In what appears to be a tasteless joke at the expense of their victims, the backs of the T-shirts feature the bandaged thumb symbol that pops up on Facebook when a victim has blocked someone, with the words: "We hate this."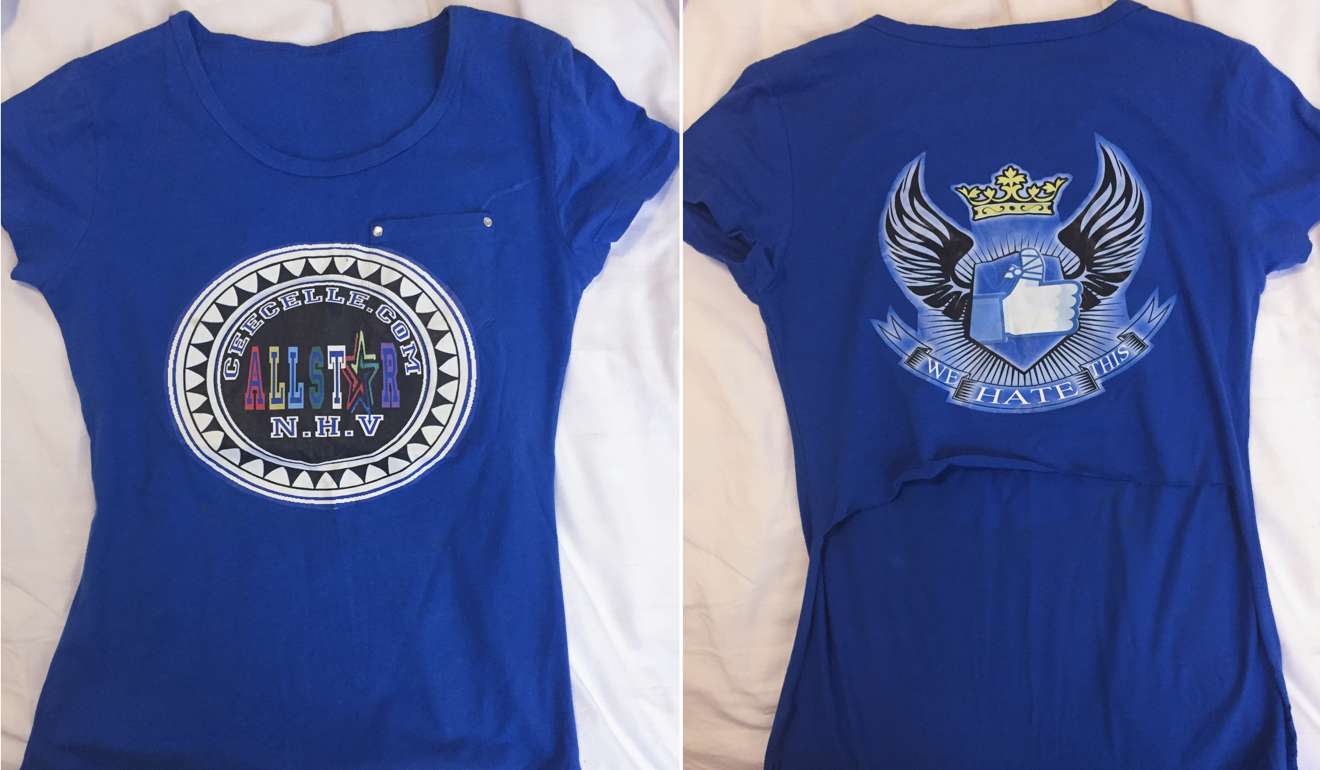 Caparas – who is said by neighbours to have bought a fleet of cars in addition to the properties with her sex­tortion earn­ings – handed out flat-screen TVs, iPhones, iPads and Samsung smartphones as raffle prizes at the party, one witness said.
The images were downloaded from Facebook accounts oper­ated by Caparas and her family when police seized computers from her home in a 2014 raid. Investigators also found scores of fake ID cards that had been used to collect blackmail pay­ments from Western Union offices.
Hackers have their sights on Hong Kong, cyber security experts warn
"This is a poor village made up of people relocated from the Manila slums, but look around and you'll see all the young kids have designer clothes," one North Hills resident says, speaking on condition of anonymity because of fears of retribution by Caparas' gang.
"That's because 70 per cent of the households here make their money from sextortion. The only difference is they do it from their own homes since Caparas was arrested. But she still controls it all from prison."
Luzviminda Espiritu, chairwoman of the barangay (neighbourhood) committee, says Caparas was penniless when she first arrived in North Hills.
"She was given a simple home here when she arrived but she has since gone on to become a successful business­woman," she says. "We don't know much about what she does and we were shocked when she was arrested."
Asked what community action has been taken to keep children safe from cybercrime after the police operations in North Hills, she replies blithely, "We have many homes in this barangay. Our police officers patrol every day but they can't always see what goes on inside people's houses."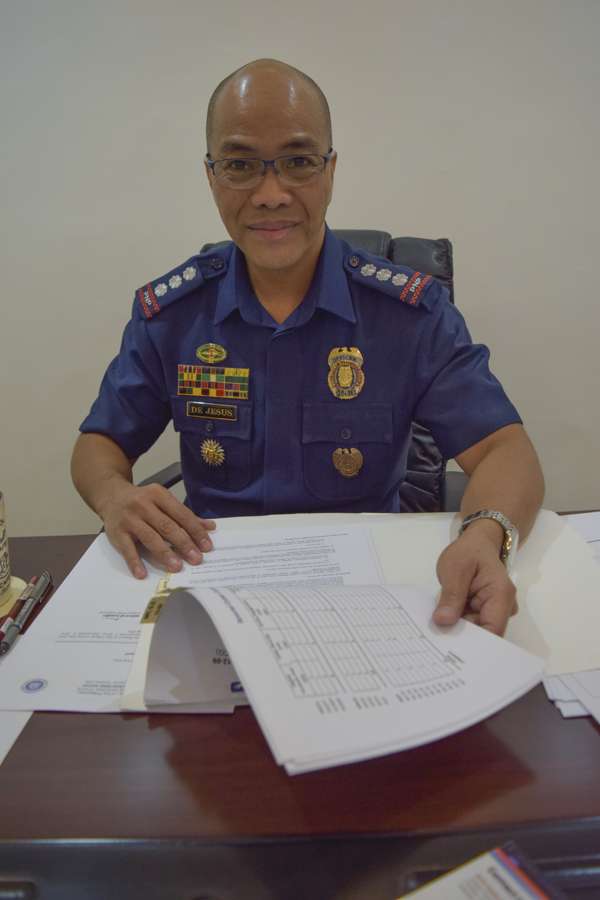 Senior Superintendent Ronaldo De Jesus, head of the Philippine National Police Anti-Cybercrime Group, which arrested Caparas, says: "Sextortion is a growing crime here in the Philippines and it is driven by poverty."
De Jesus has a team of 100 Manila-based officers working with Interpol to tackle the sextortion epidemic. But new gangs are springing up in provinces nationwide, he says.
Alarm over youth cyber crime in Hong Kong
After her 2014 arrest, police said they believed Caparas' syndicate had extorted about HK$15 million from thousands of victims in the US, Britain, Australia, Hong Kong and Singapore. There were nearly 500 victims in Hong Kong alone, a figure that has been surpassed every year since.
We don't know much about what she does and we were shocked when she was arrested
Youngsters working for Caparas allegedly operated in three-day shifts and could earn thousands of Hong Kong dollars a week – a fortune in a rural area where the average daily wage is HK$50 and the main employer is a cement factory in the nearby town of San Jose del Monte. One underage girl was allegedly paid more than HK$10,000 for three days' "chatting" work.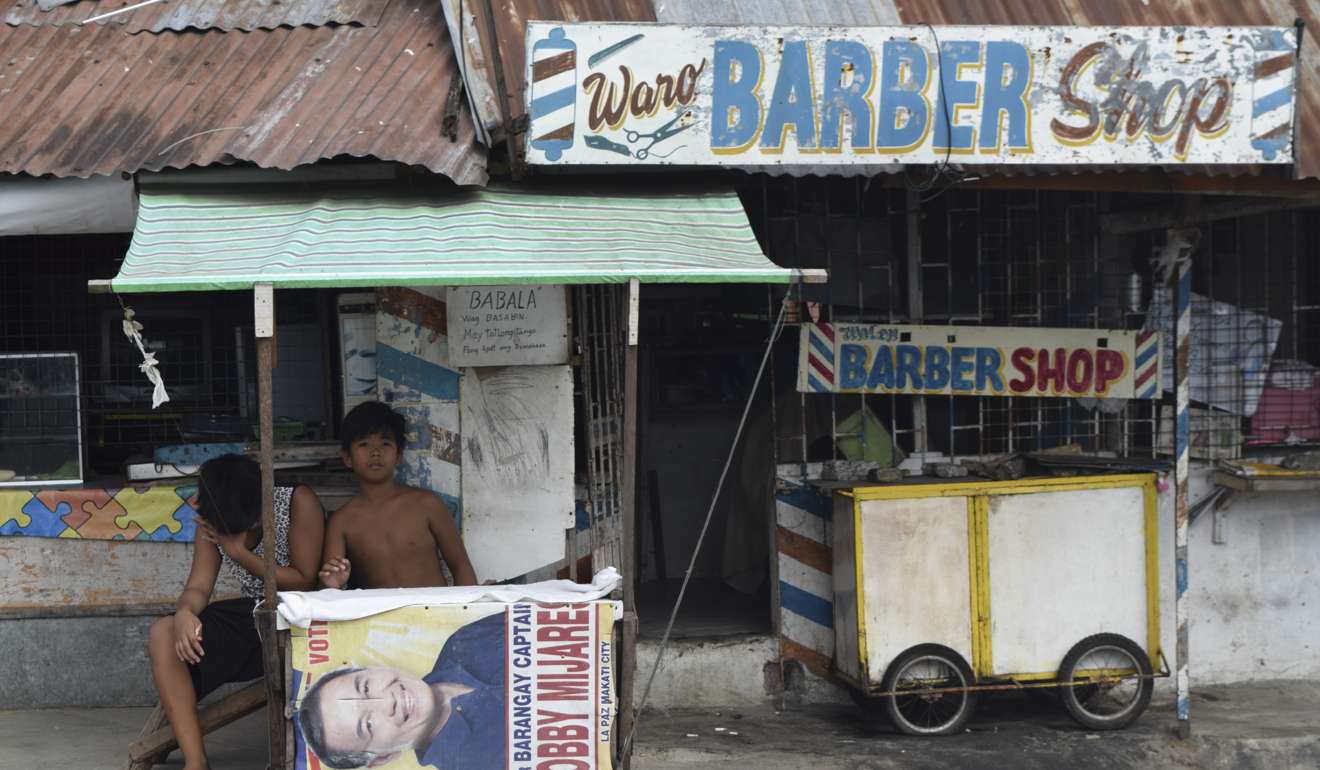 Charges against Caparas were dropped amid suspicions that she bribed officials, but she was rearrested in September as the sextortion activities continued and international pressure on the Philippines police mounted. De Jesus insists that Caparas will remain behind bars until her case is brought to trial. "She will not be given bail," he says.
Back in North Hills, however, villagers are less confident that Caparas will be sleeping in a prison hallway for much longer.
"This is the Philippines and money talks," says one resident, wearily. "We all believe she will be free and back home soon, once the fuss has died down." ■
The Hong Kong Police Force Cyber Security and Technology Crime Bureau declined requests from Post Magazine to be interviewed for this article.