I was born in Hong Kong in 1946, the fourth child of 10. We lived in Yau Ma Tei and my parents were extremely liberal. We could go out whenever we liked and do whatever we wanted as children. I'm not a street boy, but still it was very free. The important thing was that, at 6pm, you were home for dinner. If you didn't come home, you looked out for yourself – no food would be reserved for anybody.
Woo Kwok-hing becomes second person to officially stand for Hong Kong chief executive
After dinner we would do a bit of homework and then we ran outside. The covered area of Temple Street used to be much larger than it is today and as a child I enjoyed the atmosphere. There was food, fruits, toys, clothes, shoes – anything you could think of – and there were acrobatics and kung-fu shows. I used to roam around, maybe spending a few cents eating and watching the shows. I would often see a guy dressed in a kung-fu style suit – the way Bruce Lee dressed in white – only he was in a blue costume. It had four pockets in the front and his lower pockets were filled with clanking coins. He would go around collecting about 50 cents from each store. The storekeepers would pay him but I noticed they didn't look happy, they seemed to be under duress to pay him and, at that time – I was about 12 or 13 – I guessed it was either for the triads or for the police. I began to hate it; of course, I didn't dare do anything about it.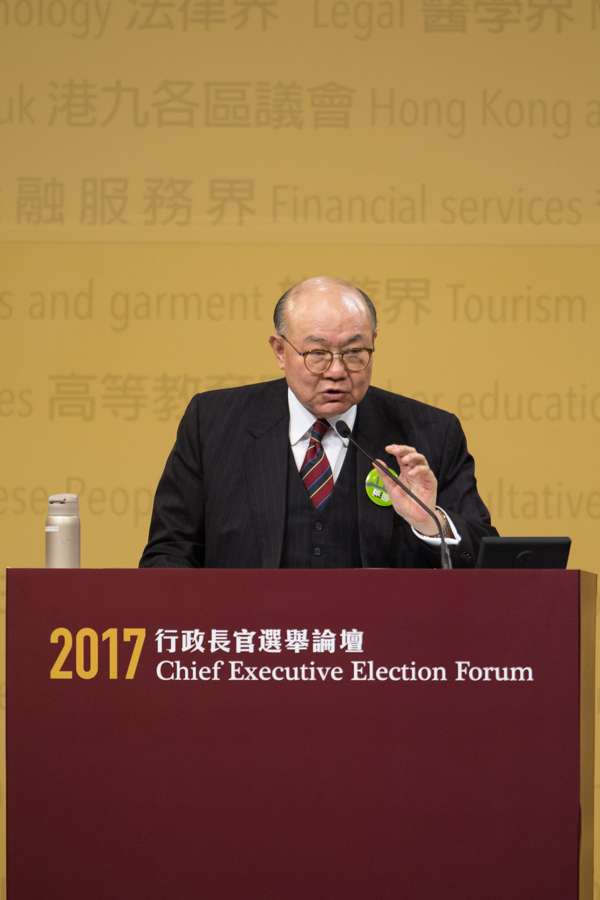 My (eldest) brother was learning kung fu – not the same style as Bruce Lee learned; there were many different factions of kung fu. He was thinking about becoming a policeman. He is still a good fighter, considering his age (about five years older than Woo). I was quite impressed and I was thinking of doing something in that direction, but eventually my older brother became an articled clerk – a trainee solicitor.
When I was a little older, passing the school leaving certificate examination, I thought, "What shall I do?" I wasn't trained to be a kung-fu fighter. I thought perhaps I'd join the law because it's one of the ways to enforce justice, to look after the interests of the people, and I thought that was fine: I would join the bar. In those days, there was no law course in Hong Kong and so I went to England, to Birmingham University, to study law (in the mid-1960s). The air ticket cost HK$2,496. I remember every cent because it was so expensive. In those days everything was very cheap compared with now. And this ticket was one-way to London, a student fare! My parents had to find ways of managing it and fortunately they were just well off enough.
Who won the big Hong Kong chief executive debate?
When I arrived, my English standard was not very good. Although I had been studying in (Ying Wa College)), a middle school where all the subjects were taught in English – science, history, geography, except, of course, Chinese history and Chinese language – outside school we spoke Cantonese only. In those days, if you graduated from secondary school and you left with a school leaving certificate, you would be able to become a police inspector. Not a police constable, an inspector! When you passed the Form Five exams, you are supposed to know enough English to be able to write reports and to talk to your superior officers. Nowadays, even the police constables have to have a university degree.
In Birmingham, I was living in a hall of residence called Manor House. It had been the home of the Cadbury family – the chocolate people. It had about 150 rooms housing 150 students. There was no great problem with language. Of course, there was legal jargon I had to learn, especially the French and Latin. At first you didn't know what they were talking about but you'd check the books and it was great fun.
Chief executive contender Woo Kwok-hing urges criminalisation of 'meddling' in Hong Kong affairs
I couldn't afford to come back to Hong Kong every year and I was supposed to move down to London (for the summer holiday). When that time came, one of my classmates in Hong Kong was thinking of going to Canada to study, but his family couldn't afford it, so I stayed in Birmingham working in the Cadbury factories trying to earn something to help him out. I was working for about six weeks and we were communicating by aerogramme (a thin, lightweight, foldable and gummed sheet designed for written airmail correspondence) – not letters, because they were too expensive. Then my friend sent an aerogramme to say he could fix it by borrowing money from relatives and mine wasn't needed. I eventually spent the money I had earned after my third year, when my older brother came to London and I went with him to see Paris. I didn't tell my parents.
(At Manor House) I had one of the smallest rooms, overlooking the car park. At the end of September, I was in my room and I heard people talking in Cantonese below. I opened the window and called down to them. There were two of them and they said, "We're looking to move in, we are new students." I said, "Come up, come up to have a cup of coffee." They did and one of them was Robert Tang, who is now (vice-president of the) Court of Appeal. Eventually, I married Robert's sister (Rowena Tang Shiu-ting). We have four children: two daughters, two sons; the Chinese say "two goods". And that's how, you may say, if you are doing good things, you may be brought good things. Because I didn't need that money I had stayed on to earn, except to help a friend.
Former Hong Kong stock exchange chairman Ronald Arculli to head Carrie Lam's election campaign
When I returned to Hong Kong, I became a pupil of Ronald Arculli. There were only about 30 barristers in Hong Kong, nowadays we've got 1,300. In those days you thought yourself very lucky to meet one. The big guys were Oswald Cheung, Sam Gittins, Gerald de Basto, Henry Litton; we were small guys but still we had a lot of work and a lot of opportunities to be led by the silks, because they had to have at least one junior. You charged HK$500 per case, going to the magistrate's court to fight a careless driving or a drugs or prostitution case. Or you'd go to the land tribunal to fight a resumption of flats by developers case. The only argument was over the measurement taken by the developer and that taken by the government. Rents were cheap in those days. I would pay about HK$700 a month for a place in another barrister's chambers and, in one day, you could earn HK$500. You were given mostly small criminal cases and small civil cases. Those were rosy days; we were able to make a lot of money, and that carried on for over 10 years.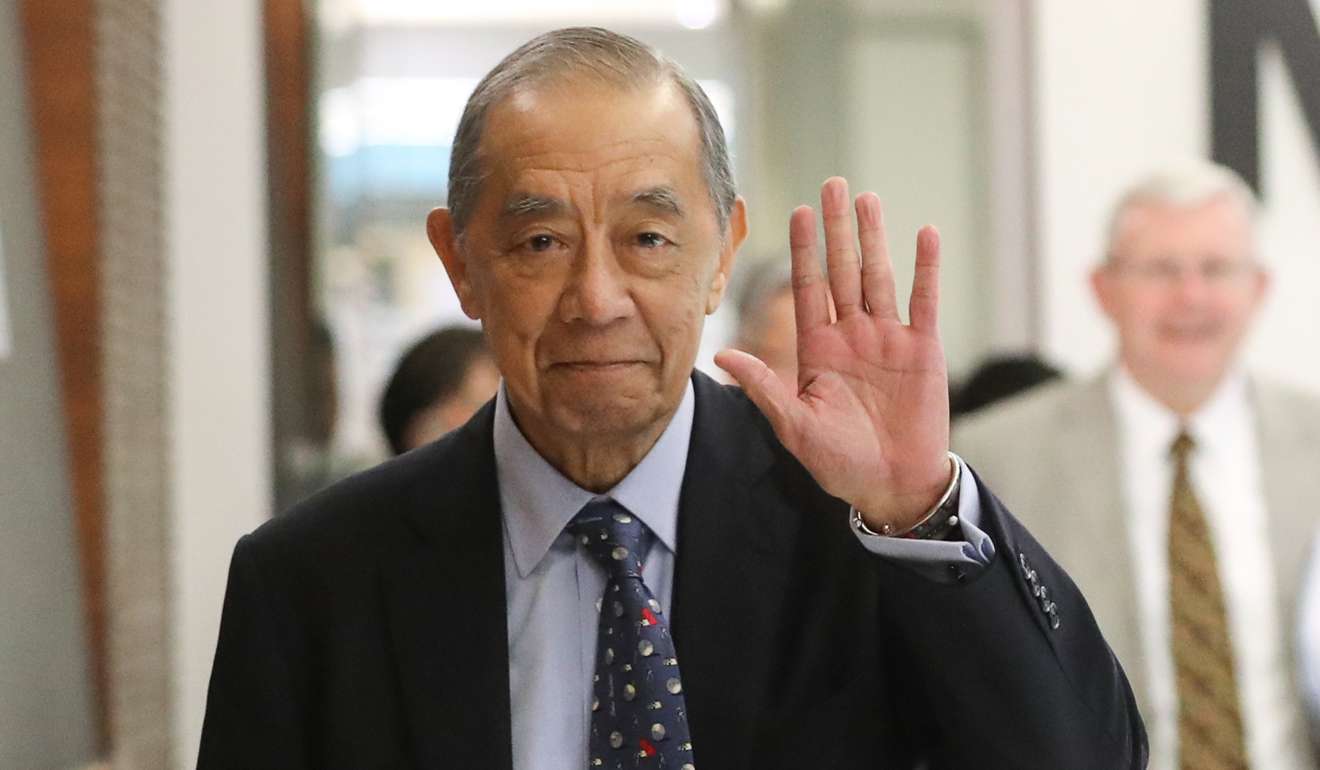 You sharpened your tongue in the magistrate's court. In civil cases you had papers delivered to you and from those you would prepare your case. You read up on the law, you read the papers to learn the facts of the case, and then you knew what to expect from the other side's witnesses and how to prepare for cross examination.
For criminal cases, there was no such chance to prepare. In those days the police statements were not given to you. You'd go to court and your chap might be charged with, say, possession of drugs – there were a lot of drug addicts in those days. You didn't know what the policemen – there were usually two of them – were going to say, but both of them would have the same story. In a state of unpreparedness you only had your client's instructions and you cross-examined with only your client's story. You knew police procedure and you had to think: if this step happened, then this step should follow. That's how you learned to cross-examine. The good thing about cross examination is that it will bring out lies. If a witness is telling the truth, no matter how good your cross examination is, he's going to come through clean. We may not be able to find the truth, but we can expose lies. The prosecution was not represented by a lawyer, it was always represented by a police inspector, and he didn't know how to object because he was not legally trained. It was great fun.
I took silk in 1987 and that went on until 1992, when I decided to join the bench. That's the usual career path of a barrister. When you're a junior and when you are a silk, you make a lot of money. You grow in age, your children grow in age, and when you're old enough that you don't need to support your children in high school and university, you become a judge. When I took silk, there were about 30 silks, and when I became a High Court judge in 1992, there were about 30 High Court judges. Now there are many more – 40 or 50. But still there were a number of places unfilled, they choose judges carefully because once appointed, it's difficult to kick you out, no matter how much they don't like you. There's never been a dismissal of a judge.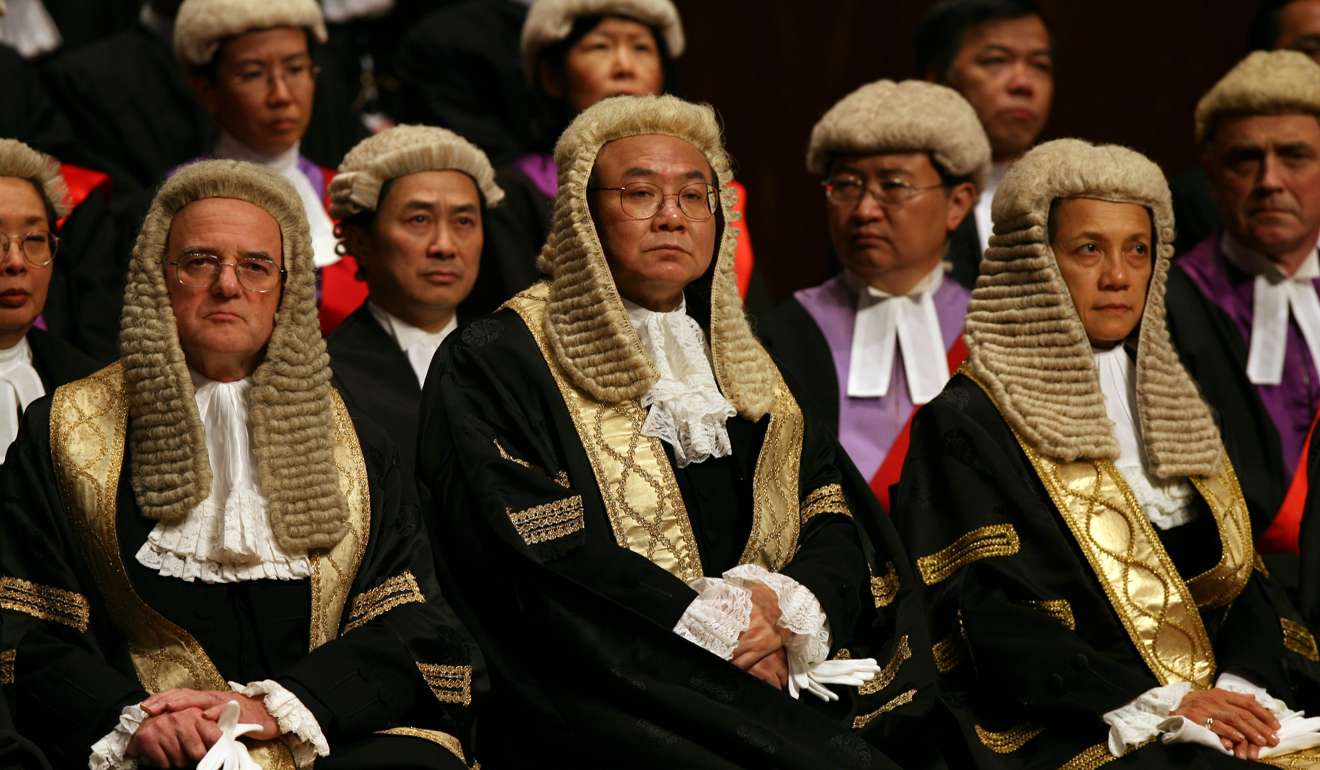 What's been most important to me is not sitting on the bench but the public services I've been able to perform. I was utilised by government as a troubleshooter and this was pioneering work, first as chairman of the Electoral Affairs Commission (from 1993-2006) and then as Commissioner on Interception of Communications and Surveillance (2006-2012), where I had tight control over the law enforcement agencies so they did not abuse the power given to them by the ordinance. One of the main tasks for the Electorial Affairs Commission was to demarcate geographical constituencies. Before joining the commission, I didn't know it was so important; just cutting up the map. In fact, it would affect the power base of the political parties and that's an important and controversial job. That's how we started.
John Tsang, Woo Kwok-hing reach magic 150 nominations in Hong Kong chief executive race
I was also there to introduce electoral rules, such as equal time. People still say, "Why should you give equal time to candidates who appear on a TV programme?" The media say it makes it difficult for them to operate. I say you have to be equal; we don't behave like the Americans, who are only interested in the candidates of the two big parties. That's unfair to the small guy and the small guy has the same right to run as the big guy. When Tung Chee-hwa was running for office for the second time there was a caretaker of a building who notified the electoral office he was going to run. We were just waiting for his nomination. Like me, if he had been able to get the required 50 nominations, he would have been allowed to participate in the televised debates. It's the principle of equality and fairness that is most important.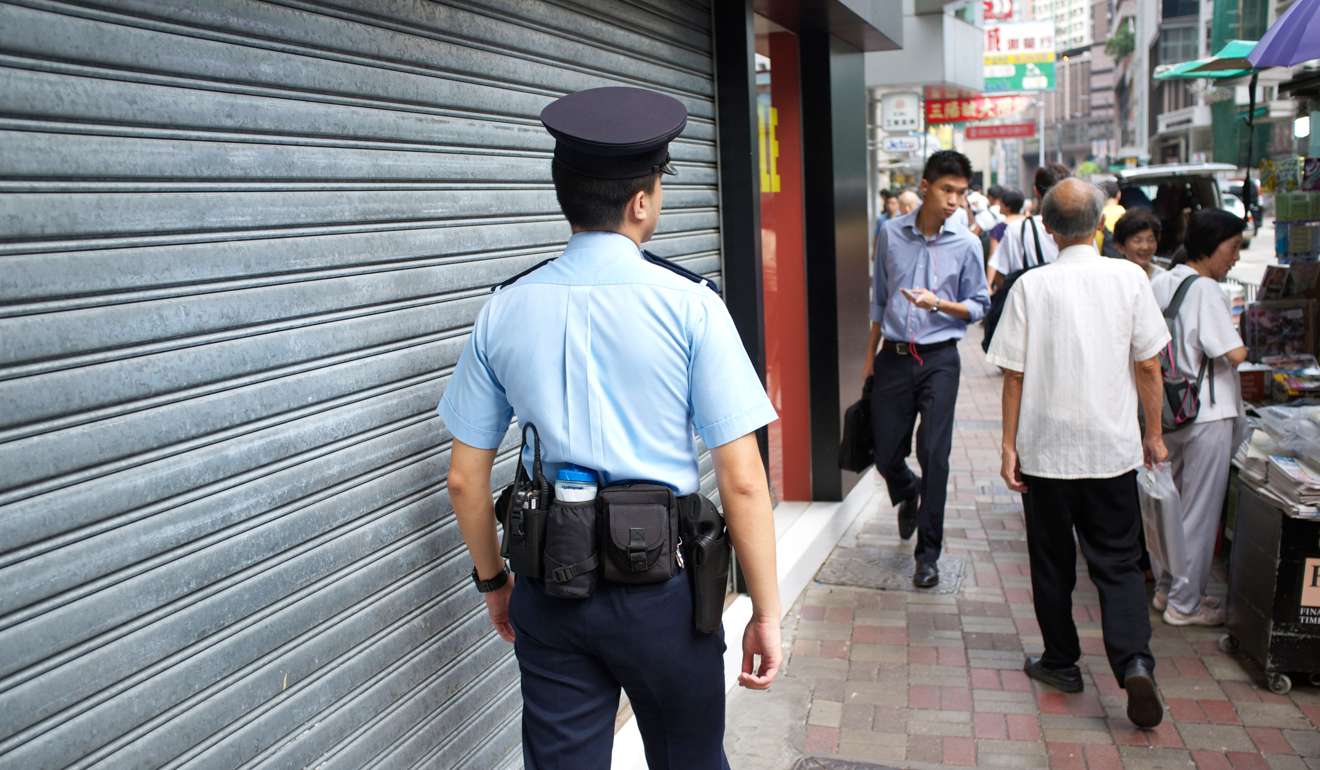 For the past few years, I've been feeling that Hong Kong is very much divided. The polarisation of the people, including the political parties, is really exceptional. I've never felt that before. It's not a good place for people to enjoy living in and I have always considered that Hong Kong is the best of places. In Hong Kong, especially over the past decade, the crime rate has gone down. If you go out at night to eat, you feel safe. When you see a policeman, you're happy because you are protected – you don't feel at risk of being mugged. Don't think that Hong Kong is a police state; the police are there to protect us – and I'd like it to remain like that. I was born and grew up here and Hong Kong gave me a very good life – and I thought perhaps I should do something to change the divided society. I want to make Hong Kong as good as before; to return it to its original position. The surest way I could attempt to do that was to stand for Chief Executive.