According to ArtReview, Hans Ulrich Obrist is currently the most powerful man in the art world. He's not an artist, he's not a collector and he's not a dealer. Although the British contempo­r­ary-art magazine bestowed its honour for "his energy and the fact that he connects so many people", Obrist's official job title is artistic director of the – relatively small – Serpentine Galleries, in London's Kensington Gardens. And his actual profession is curator.
When he told his Swiss parents that was what he planned to be, they thought he was going into the medical field: in German, as in English, the word goes back to the Latin root "to take care of". The people Obrist takes care of, however, are not (although this, of course, depends on your attitude towards contemporary art) usually unwell.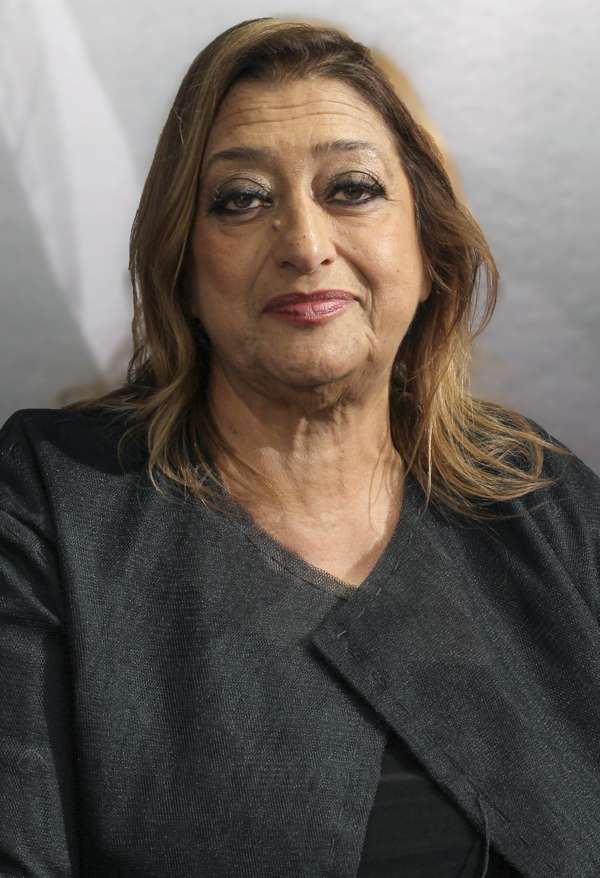 HUO, as he's widely designated – even the three letters somehow convey an unidentifiable organisation of global heft – was in Hong Kong recently for the opening of an exhibition of the work of the late architect Zaha Hadid at ArtisTree, in Quarry Bay. The show began its life at the Serpentine in December, nine months after Hadid's sudden death. She had been one of its trustees for more than 20 years.
Hadid was not only an architect, he says, but "a great artist", and this intersection is the point of the exhibition. It's the sort of overlap that fuels HUO's interest; his book Lives of the Artists, Lives of the Architects was published in 2015.
Obrist has written many other art-related books, of course, and they follow the conventional rules of grammar; this is only worth mentioning because, in conversation, he doesn't believe in using full stops but talks in one long, fluid, Swiss-accented torrent of names and quotes and intellectual leaps. Occasionally there is a tiny breath of a comma, and sometimes even a semicolon; but while he pauses to consult his phone and pull up something relevant (and your own mind is in boggle overdrive) the air overhead still pulses with residual vigour.
Remembering Zaha Hadid: a candid, whip-sharp and passionate creative force
"I always thought the way I operated in the 1980s was like an analogue internet," he says, halfway through a stimulating, if hectic, chat. What he means is his ability – his necessity, as he puts it – to make instant connections. Nowadays, we all leap about digitally but HUO, 48, has programmed himself to do it physically since he was 17 and met his first real-life artists, the Swiss duo Peter Fischli and David Weiss, at their Kunsthalle show, in Basel, to which he went "about 28 times".
Although Fischli/Weiss were interested in equilibrium, HUO's subsequent life has not been one of obvious balance. It's true that he already showed focused tendencies as an only child, born in Zurich but growing up by Lake Constance, which is simultaneously in Switzerland, Germany and Austria. "This is significant because we were used to cross­ing borders all the time," he observes. "We were making connec­tions." (HUO has conducted hundreds of published interviews with artists so he knows how to shape random conversation, and there's a slight sense during ours of some helpful direction.)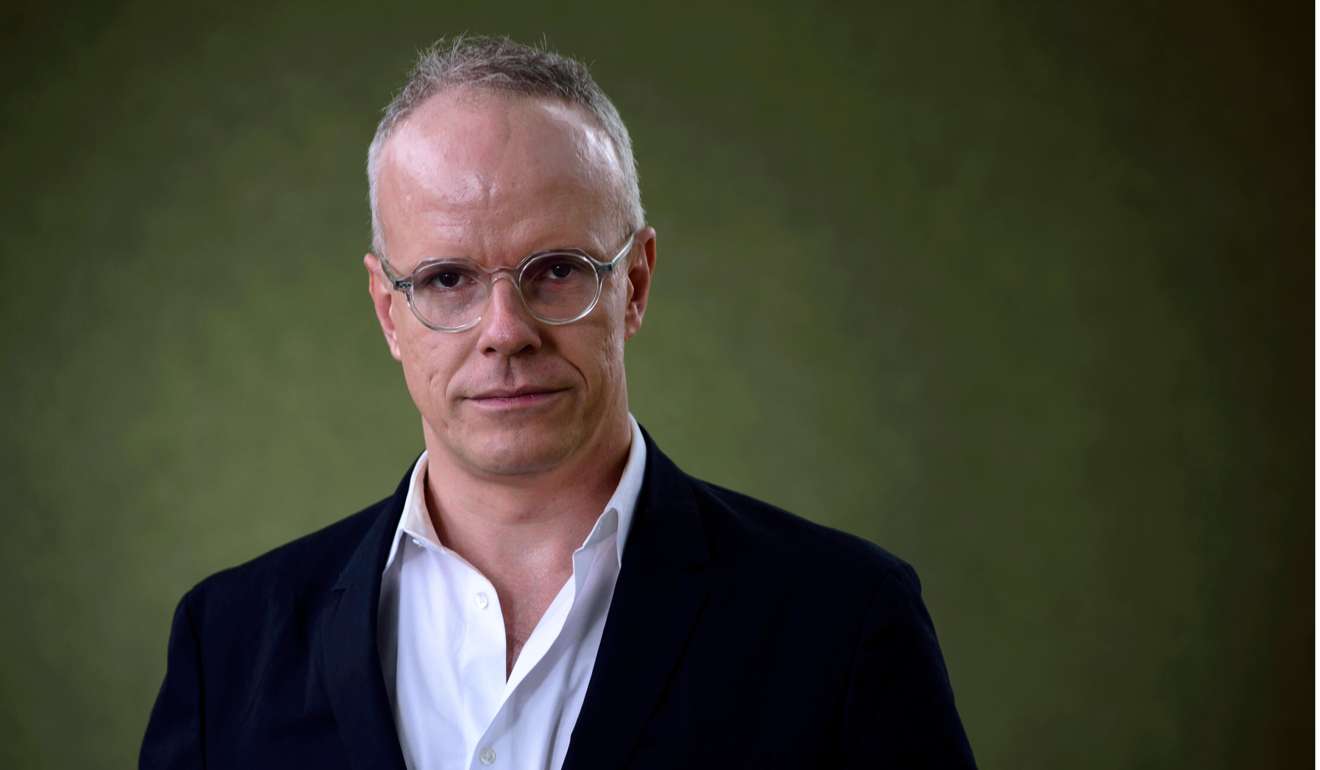 One of his earliest visual memories is of being taken to a monastery library by his parents.
"I was very fascinated as a child by this idea of the monks bringing together knowledge and then moving on," he says. There was nothing religious about the notion. It was what it signified – a sort of medieval analogue internet, with illuminated links – that appealed.
The true "transcendent experience" was seeing an Alberto Giacometti show when he was 12. Later on, he says that when he was 12, Switzerland's youth went through a brief rioting phase. HUO was born in May 1968, when France had its more famous student unrest, and he's slightly wistful about missing out. "How does it go the wonderful quote of James Baldwin [flicks phone screen] a really great quote that artists are here to create trouble." (Actually: artists are here to disturb the peace.)
But he was not a troublesome teenager.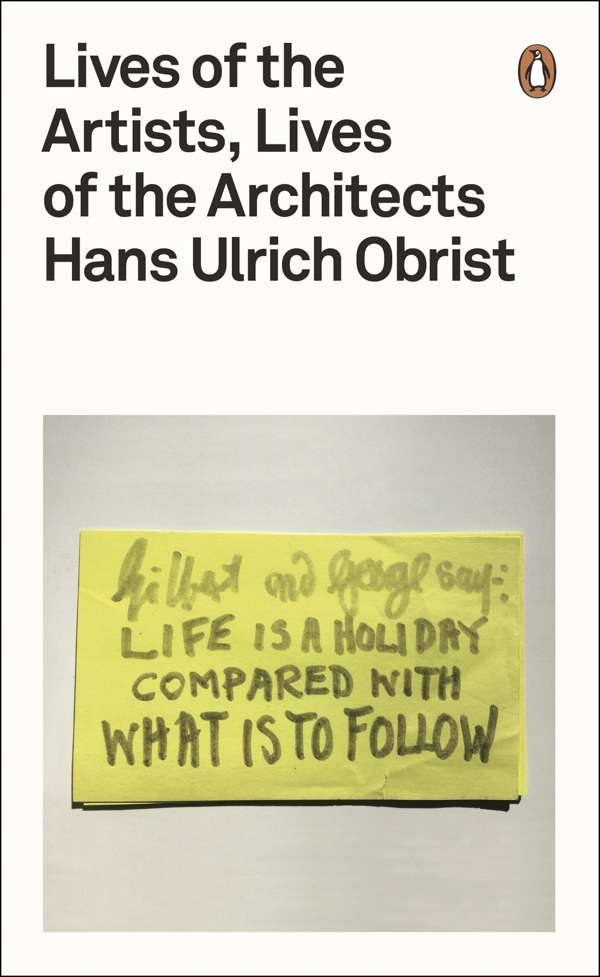 "Switzerland is a paradise of museums," he says, and he began to collect postcards in order to create his own museum. When he met Fischli/Weiss, they were working on The Way Things Go (1987), a video about a chain reaction. The real chain reaction, however, seems to have been the one they triggered in his life. They encouraged him to visit other artists and he took (cheap) night trains around Europe to meet everyone; and, allowing for more upscale transport, he's been doing that ever since.
In late 1980s Rome, he went to see Italian conceptual art­ist Alighiero Boetti. Is it true Boetti took him to an astrologer?
"Yes Maria Angela she was extraordinary I will never forget it she predicted lots of things, that Asia would play a major part." When I ask the actual date of his birthday, he says, "May 21, on the cusp, but clearly Gemini" – an unexpected reply, like hearing Richard Dawkins utter a quick Hail Mary.
I knew Zaha Hadid for 20 years, we did hundreds of trips, had hundreds of arguments
In 1991, HUO held an exhibition of works in his kitchen. I'd read 30 people attended but he says, punctiliously, "Twenty-nine people came including myself." Did his friends think he was crazy? He looks surprised. "They didn't think I was crazy, some of them didn't really notice." He learned a valuable lesson about the world: it's never how many, it's who. One of the 29 worked at the Fondation Cartier, in Paris – a contemporary art museum – and offered him a three-month residency there.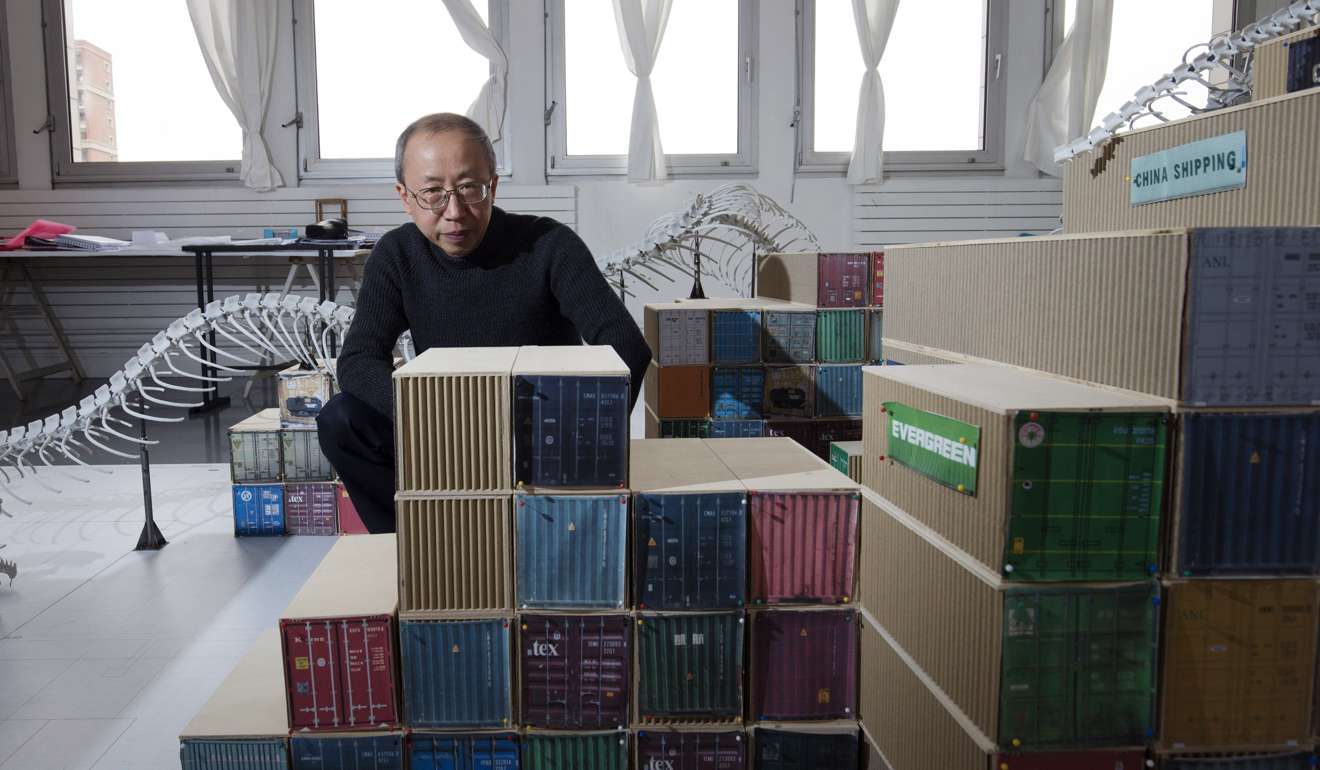 That's where he met Huang Yongping, stuck in Paris after the Tiananmen Square crackdown. There was A Connection. "He was a protagonist of the Chinese Dada movement, I'm from Zurich where 100 years ago Dada was invented so I got super-excited and then I met Hou Hanru and we did 'Cities on the Move' and in 1997 we brought it to Hong Kong!"
He says that at the Fondation Cartier, Huang and he cooked together but on this point, he's been carried away by his own verbal velocity. As anyone who knows HUO will verify, he can't cook. It's said that he has never made a single cup of coffee. True? "It's true! Never."
The top 10 exhibitions and events to see in Hong Kong Arts Month
He certainly drinks it though, including during this con­versation. He's an insomniac who formed London's Brutally Early Club; it used to convene at 6.30am for 90-minute pre-breakfast meetings. This proved so difficult, even for other insomniacs, that it's been replaced – "Postponed," he says, with a smile – by a club called OM3AM, in which everyone gathers at 3am to attend nocturnal art exhibitions in London "because it is easier to meet artists at night".
He's been living in London since 2006, when Julia Peyton-Jones, then the Serpentine's director, invited him to be her co-director. Of course, he was already connected to it: in 1995 he'd curated a Serpentine show. And he'd made another connection in 1995: a Korean artist called Koo Jeong-a had come to stay in the London flat he was renting, a sort of cultural open house, and they've been together ever since. "Of course this is the most important person in my life," he says, very quietly, when I ask about her now.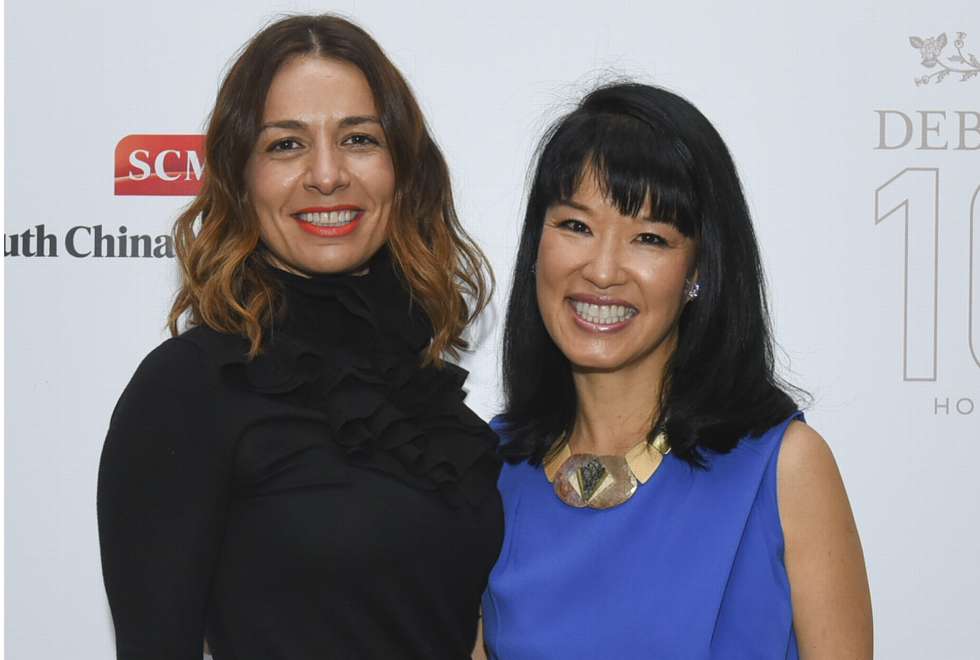 Last year, Peyton-Jones left and Yana Peel was appointed as the Serpentine's CEO (meaning, as she puts it, Chief Eternal Optimist). In an e-mail, Peel, who was a high-profile mover and shaker in Hong Kong's art world before her appointment, describes HUO as "exciting, exhilarating, extremely educa­tional, sometimes exhausting". She says they share a similar "pathological optimism" and curiosity; also, that they're both only children.
Hong Kong art show, unusually, explores the world of business
That phrase carries certain connotations in this part of the world but you couldn't accuse HUO of being a little emperor. At Art Basel, he took part in a Swire talk; the panel of speakers sat in the open Swire Lounge by the entrance while fair visitors swirled past, sometimes pausing to listen. You would have been hard-pressed to classify the pale, tired-looking man drinking Coke and endlessly scribbling notes (and looking a little nervous) as the "most powerful force in the art world". In his big, thick-rimmed glasses, he could have been a jet-lagged architect handling a tricky project in one of China's second-tier cities.
Does he feel powerful?
"To be with the arts is all we ask," he says. Who's "we"? "We, in this sense, means everybody who helps art, who enables art. I want to be useful to art. The power is with the art – that's my answer to you." This isn't quite the end, of course. He rapidly chats on about what's urgent ("I ask myself this question every morning"), about preserving the art of hand­writing, about fate ("I've never had a master plan, I'm a flâneur, open for chance").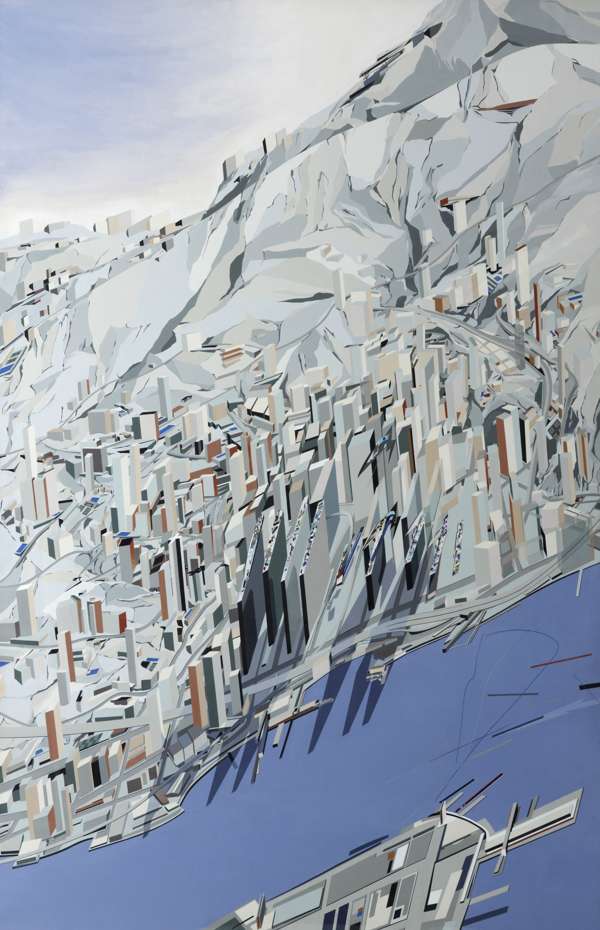 At the ArtisTree exhibition, you can have a virtual-reality experience as an "immersive insight" into Hadid's paintings. Two of the experiences in particular (The Peak: Blue Slabs [1982-83], based on an unbuilt project in Hong Kong, and Leicester Square: Blue and Green Scrapers [1990]) are fantas­tic fusions of art and technology. But all the way through those beautiful swerves and dives, I keep thinking this is what it must be like to live within HUO's mind: the colour zipping in and out, the connections, the dizzying, ceaseless rush.
When I ask him what's the slowest thing he does in his life, he thinks for a moment and then says, "Working with artists. I knew Zaha Hadid for 20 years, we did hundreds of trips, had hundreds of arguments. I had a conversation with her before she died ..." And then he stops, the curator's caring cogs – use­less in the face of death – come to a halt. It was the internet that told him she'd gone, aged 65, of a heart attack in Miami.
"One of the saddest days. Devastating. It's brutal." He quickly stands up. There are no more words.
"Zaha Hadid: There Should be No End to Experimentation" continues at ArtisTree, Taikoo Place, Quarry Bay until April 6.