The sheep lies on the ice-hard ground, its hind legs bent at an unnatural angle. Glazed eyes look like marbles in a head cocked to the side.
"When they died, all their legs were bloodied," says Batsuri Sharkhuu, pointing at the exposed flesh on the carcass' front legs. "That means that when they used their hooves to chop at the snow, it hurt them. On all their front legs, the skin is gone."
The 54-year-old herder is standing outside the wooden shed in which he is storing the carcasses of 20 of his animals. The sheep and goats, which Sharkhuu discovered dead one recent morning, represent just his latest loss – so far this winter, more than 100 of his 300 animals have perished, he says.
His face etched with weariness, Sharkhuu looks across the glittering snow that blankets the Darkhad Valley, in northwestern Mongolia. It is a beautiful sight, but the unending whiteness spells doom for his family. His ger (the traditional Mongolian tent) is just 10 minutes away by car, in Renchinlkhümbe district, and his wife is awaiting his return.
"Every day, my wife cries because all our animals are dying," he says. "She has had to take care of the animals a lot – she was the one who raised them."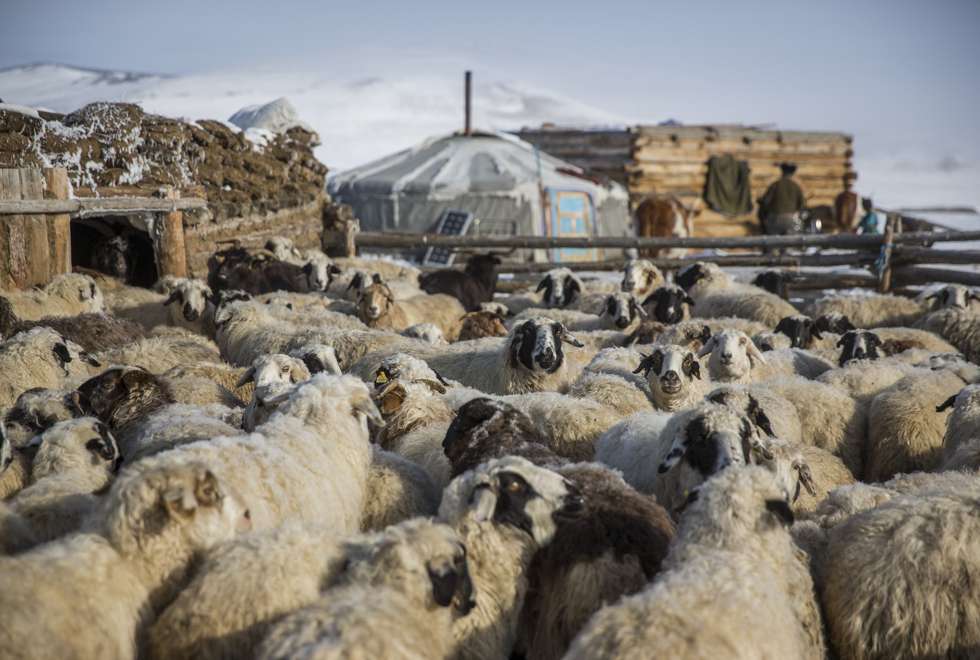 Sharkhuu is among the more than 265,000 herders in the landlocked East Asian nation who have been hit hard by this winter's dzud, a Mongolian word that describes horrifying weather conditions and the resulting death of livestock from starvation.
This kind of winter can destroy our whole herd and our lives
With temperatures dipping as low as minus 50 degrees Celsius and intense snowstorms, this phenomenon visits the Mongolian countryside roughly once every decade, its predictability having given rise to the belief that it occurs during every Year of the Monkey. But 2017 marks the second consecutive year that Mongolia is experiencing one of these extreme-weather events, an alarming trend for a country in which 30 per cent of the population are herders.
Mongolia's nomads: masters of their destiny in a changing world
Scientists attribute the increasing frequency of dzuds to the effects of climate change and the overgrazing of Mongolia's steppes. An economic slowdown that has seen the price of meat and other animal-related exports plummet has com­pounded the misery being felt by herders.
"Of course, we cannot just blame the weather or the snow – there are causes that I believe are my fault, too, like my disability, which hinders me," says Sharkhuu, referring to a bad limp, the result of an old hip injury.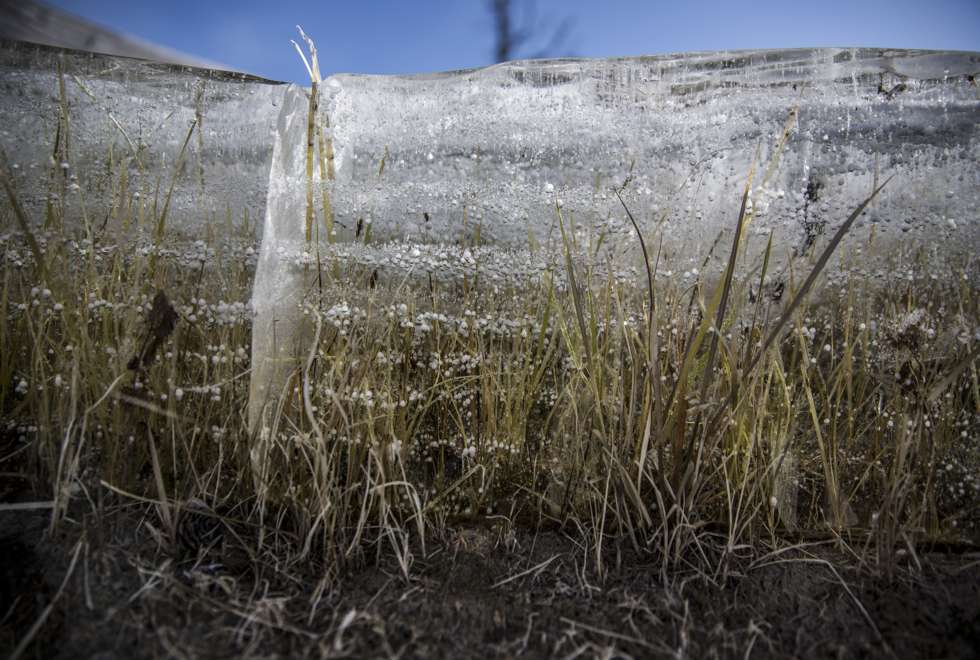 Sharkhuu now finds it difficult to herd livestock for long distances, to pastures uncovered by snow. This is his current problem, he explains, as all his livestock are likely to die if they cannot be moved.
"I am over 50 years old and I have been herding for a very long time. This year is the worst ever," he says. "It doesn't matter how many animals you have – maybe you are considered a wealthy man because of it. But this kind of winter can destroy our whole herd and our lives."
In Mongolia's northernmost Khövsgöl province, Darkhad Valley sits between the Ulaan Taiga and Khoridol Saridag mountain ranges. During the summer, the valley's rolling hills are lush and streams rich with sediment feed into grasslands. In the winter, though, life is put on hold. The trees are stripped bare, boughs heavy with ice and snow; the bubbling streams freeze so solid that van drivers struggling with shin-high snow elsewhere are able to use them as roads.
Why grass now costs more than sheep on China's vast Inner Mongolian prairie
Darkhad Valley residents expect especially harsh winter conditions – what Sharkhuu Tsedenish, a recently retired meteorologist and climate scientist who has spent decades studying weather patterns in Mongolia, might describe as a dzud – every year, because of the formation of the mountain ranges. Winter temperatures regularly dip into the minus 45 to minus 50 degrees range.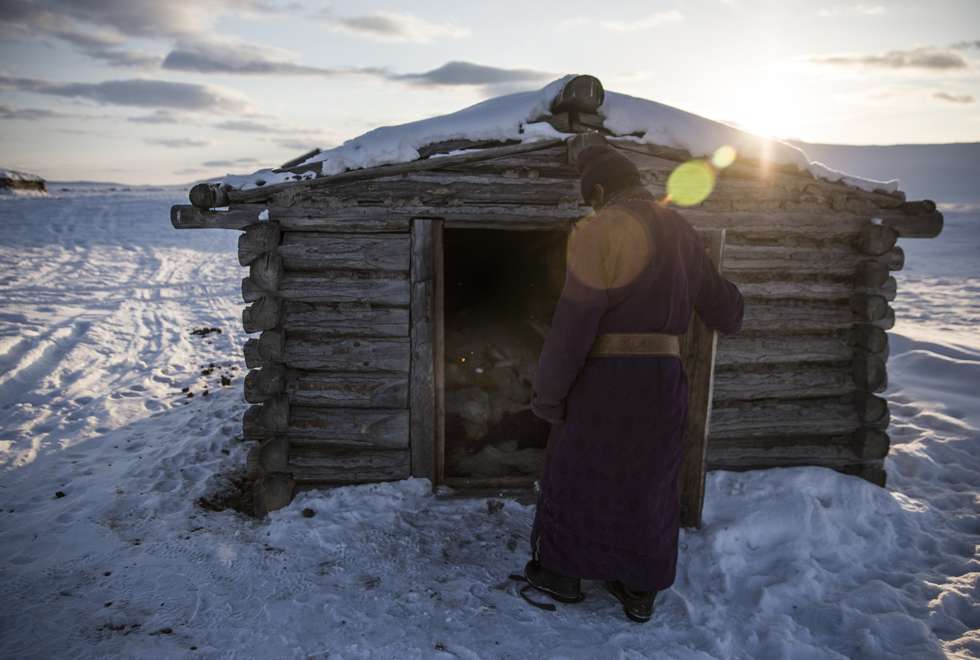 "The people who live in this area might be the toughest people in the country because it is the northernmost point of it, which means it is the closest to the Arctic," Tsedenish says, folding his hands into a bowl shape. "The wind blows from Siberia to here but it never goes up [the Khoridol Saridag mountains; the air] just stays here.
"This means the Darkhad area is the Mongolian tundra," he explains. The people of Darkhad are, therefore, especially worried when what they understand as a dzuddevelops.
Photo essay: Mongolia's fearless child jockeys race for glory at Naadam
By March 29, 168,000 animals had perished as a result of the dzud this winter, affecting about 65,000 herder house­holds across Mongolia, says Davaajargal Baasansuren, team leader for the Mongolian Red Cross Society's (MRCS) Disaster Management Programme. "The dzud is not over yet. It will maybe reach 250,000 to 300,000 [animals]," warns Baasansuren. "Now the animals are getting weak and there is no new grass until almost June. They will face a lot of risk in the upcoming months."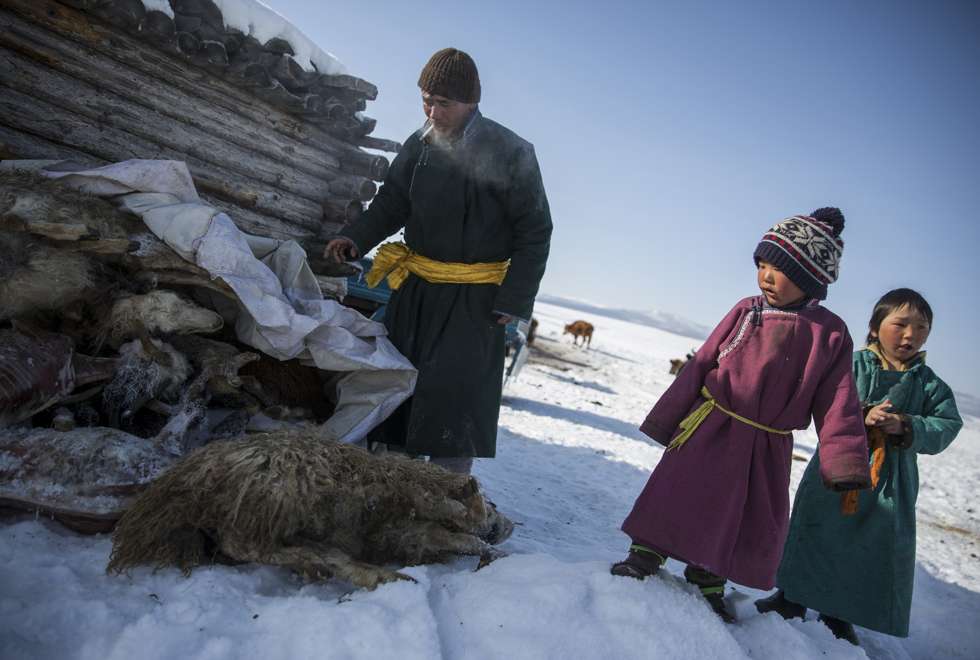 The average depth of snow measured on winter mornings in the Darkhad Valley is about 10cm; in February, the depth averaged 30cm, says Tsedenish, a state of affairs that makes life almost intolerable for some herders now but does have a silver lining.
"The upside to this heavy snowfall is that it gives the area very good moisture," he says. "Hopefully, the moisture will give us more grass, which will therefore make a good summer for the herders."
Primarily, dzuds kill by making grass inaccessible to starving animals due to heavy snowfall, but other factors have an effect later in the year.
Crossing the Mongolian steppe in a mud-spattered van
"Normally, the dry period goes from April to June, and this period of the year is driest because the wind saps up the moisture," says Tsedenish, pointing to colourful, hand-drawn charts. "What I'm worried about is if [the dry period] goes for longer, going into July or August."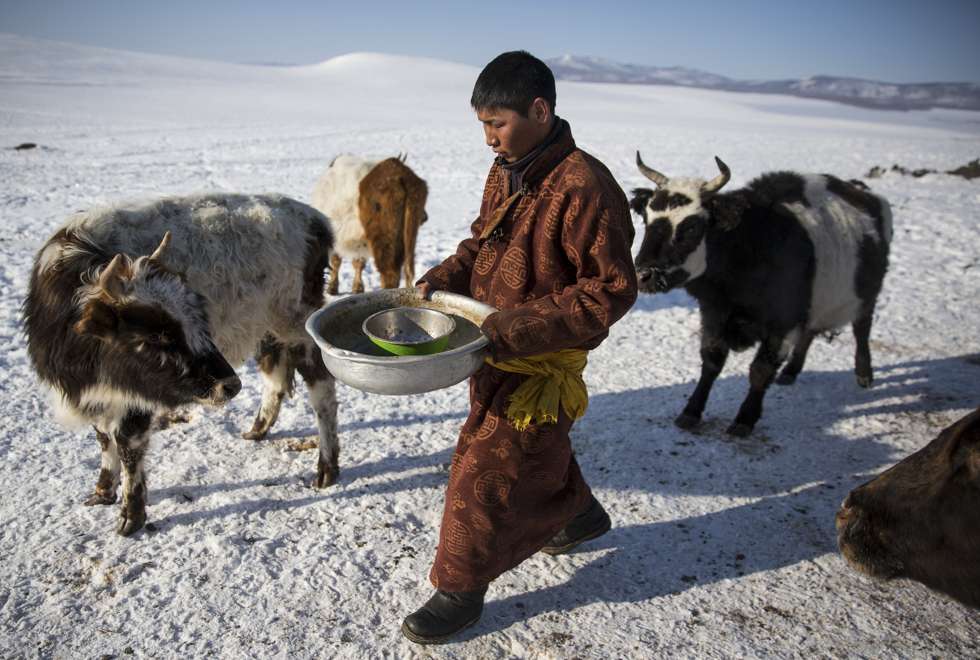 Climate change has already raised the average annual temperature in the Darkhad Valley by three degrees, he explains. The heat and dryness inhibit the growth of grass, leaving the land unable to provide enough nutrients for ever-growing herds as their owners prepare for a long winter.
"A dzud can also be created by too many families sharing the same grazing spot," says Tsedenish. "That means the animals will graze on a plot of land but there won't be enough food. Then, when winter comes, even if the snow is only a mere 5cm deep, they will still die [because they haven't been fattened up enough]."
Baasansuren describes the problem as a breakdown in pasture management.
"The nomadic herding lifestyle has been happening for thousands of years, and there has not been much tech­nolo­gi­cal change," he says. "[The problem arises] because of climate change, because of overgrazing, because many people are raising too many animals for the capacity of the pasture."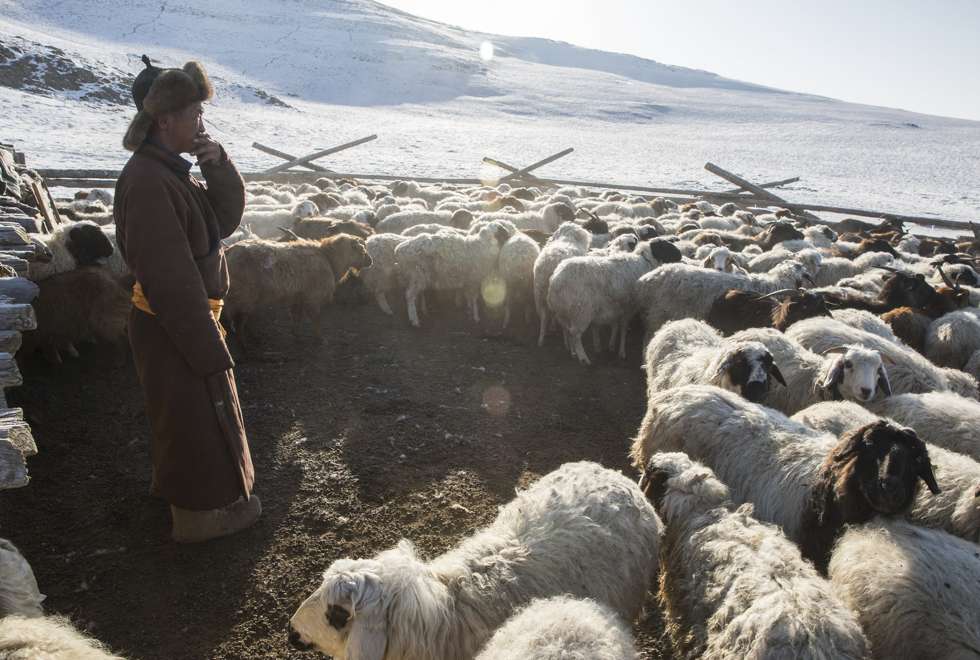 According to the Mongolian Wool and Cashmere Associ­ation, there were about four million goats nationwide in 1990; today, there are roughly 27 million feeding on Mongolia's steppes, which are also supporting increasing numbers of horses, cows, sheep and camels. With the nation's economy having been in decline for three years, the value of the Mongolian tugrik has fallen while the price of meat has halved – a factor that has encouraged herders to increase the size of their herds instead of selling off the animals.
For Nyamji Dolgorsuren, 46, the pasture-management habits of her youth are a thing of the past.
Born to a Darkhad Valley herder family, Dolgorsuren studied to become a doctor and often makes house calls to pregnant women and the elderly. When she is home, she helps her husband look after their 300 sheep and cows. They have so far lost 30 to this year's dzud.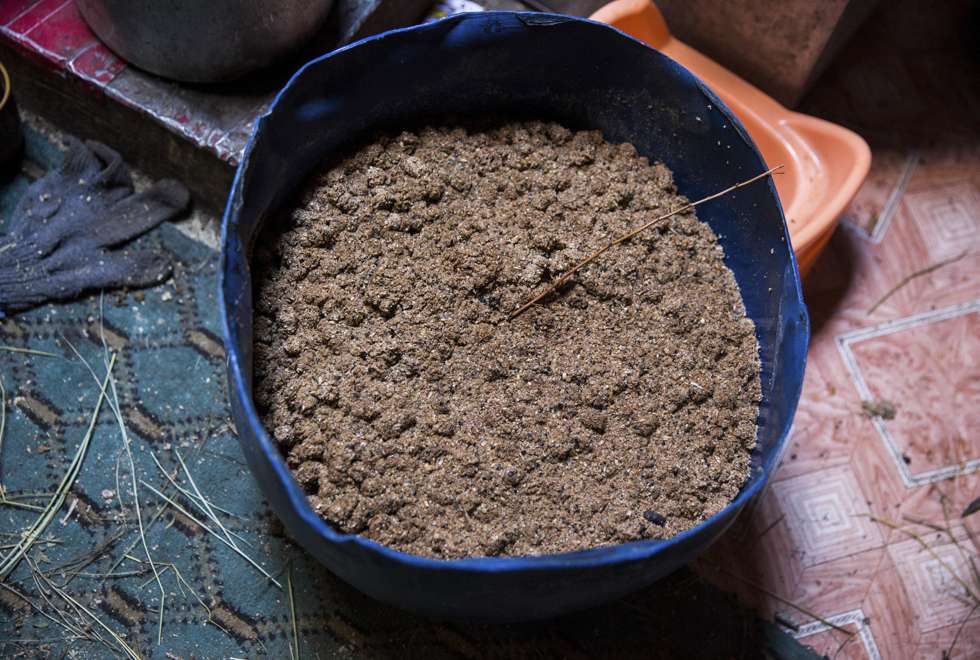 "We used to graze animals in different pastures, like the cows and horses would have different pastures from the sheep and goats," says Dolgorsuren. "Now, we graze com­mu­nally with other people. No matter how small or big the herds are [herders graze their animals wherever they can]."
We exist because of the animals, but to take care of them, we are nearly dying
Her familyhas penned off a section of their ger for the weaker sheep or goats. It is empty when we visit.
"We would pick the weak ones and keep them in the ger with us. They would look different, weaker, and we would try to feed them," says Dolgorsuren. "But then they started dying one by one."
Winners and losers in Mongolia's mining gold rush
This month, feeble animals will begin to give birth, "but the weather forecast says it will get even colder, so we are worried about the babies," she says.
Dolgorsuren and her husband are also worried for their children. With two daughters in college – one is training to be a doctor, the other is studying agriculture – the loss of 30 animals has already dealt a financial blow to the family. They are about 500,000 tugrik (HK$1,580) in debt and are hoping that when the climate warms, they will still have enough goats, which they will comb for cashmere thread, to be able to repay what they owe.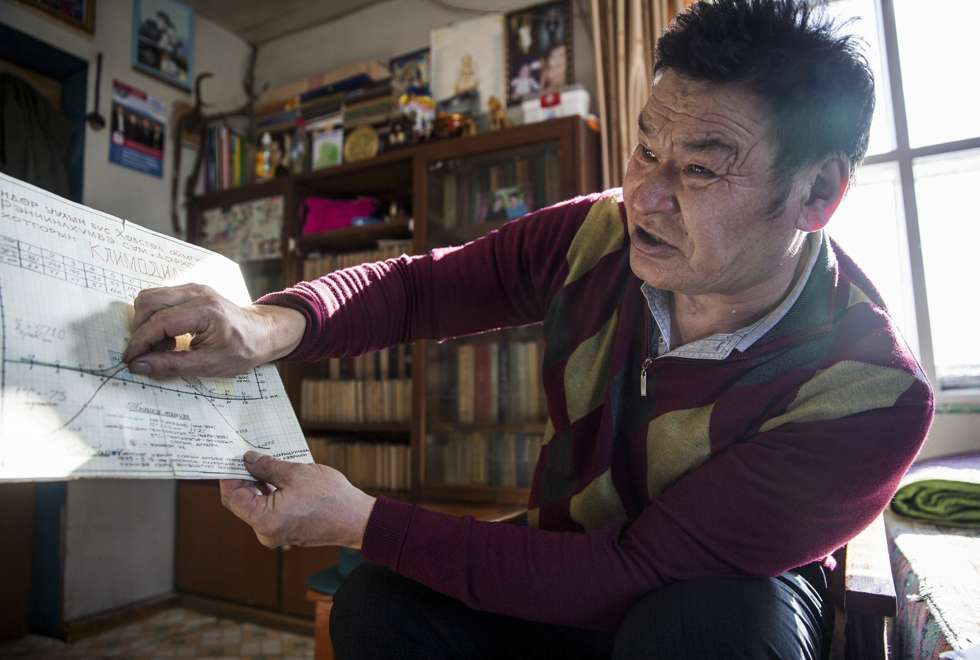 "Being a herder is what we are used to, it's who we are. I cannot imagine our lives without animals," says Dolgorsuren. "The children are studying and they might take a different path in life. As parents, we will keep supporting them as much as possible by putting meat on the table. But if the winter is this difficult, then things will get tougher."
With livelihoods across the country in peril, the govern­ment would do well to implement policies to encourage herders to avoid overgrazing, says Baasansuren.
Cash-strapped Mongolia is now selling jewellery and horses to pay debt
The MRCS is distributing 245,000 tugrik each to families with fewer than 200 animals, he says, to help pay for hay and other animal feed.
"We are just responding and supporting the herders to prepare or to increase their preparedness during [the crisis], but the government must do something for its nation," he says. Naranchuluun Gelegjamts, senior officer of the Ministry of Food, Agriculture and Light Industry's livestock policy department, says the government is concerned and is aware of the need to plan ahead, but that it, too, is at the mercy of the weather.
"If a gan [a summer drought] happens, then the following winter is always very hard and a dzud will happen," she says. "If we have plenty of grain after the growing season, it gives us more animal feed, but this would require a good summer with plentiful rainfall. If the summer was gan, then the state plans to import animal feed."
The people of the Darkhad Valley, where there is already a shortage of hay and oats, can't afford to wait. In each ger that Post Magazine visits, herders inquire about the hay stocks in neighbouring Tsagaannuur district.
Sharkhuu recently visited Tsagaannuur and found that "people were trying to sell hay from three years ago. But it wouldn't have enough nutrients for the goats." He returned home empty-handed.
"After this winter, if some of our animals remain, we are just going to sell all of them, and then we will head to a village or a district to live there without animals," says the despon­dent herder. "I am tired of it."
Davaadorj Duuji's problems began soon after Tsagaan Sar, the Mongolian lunar new year, which fell on February 27. He and his family lost 20 sheep and goats over the course of 10 days.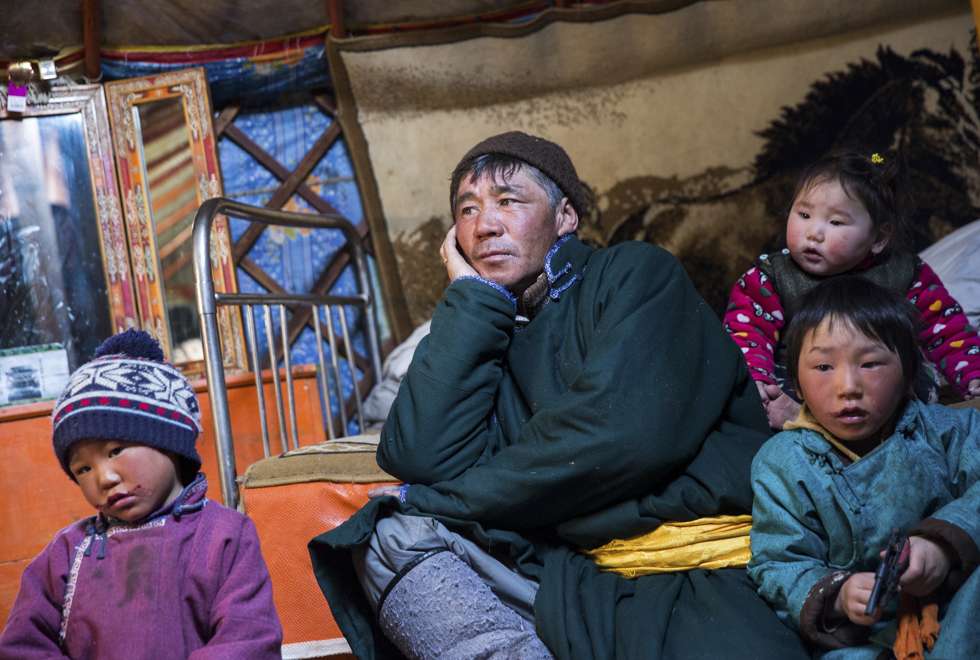 "All the food was gone, so they just started dying, one by one," the 43-year-old says, seated in his warm ger. His family has cordoned off a small section of the ger, where four lambs are clambering around an adult goat wearing a canvas coat. Duuji says he brings into his home animals that have given up on finding food for themselves.
Hong Kong photo auction to help Mongolia's suffering tent children
"We exist because of the animals, but to take care of them, we are nearly dying," he says.
He has been feeding his livestock grain pellets – "It is as filling as hay and oats but it is more expensive," he says."But this is the last bag we have. It'll last about two days. I have no idea what we will do next."
Khövsgöl province
Additional reporting by Munkhbat Batbekh