BORN THIS WAY I was born in Ottawa [Canada, in 1983, with four fingers missing from his right hand] but soon after, my parents moved to Toronto as they thought that would have better resources for me. I grew up with two younger brothers in a loving family. My parents were role models of discipline and integrity. I was a very hard-working student, as I had a confidence issue when I was small – I was constantly trying to prove myself to others.
FIDDLER IN THE HOUSE I started playing the violin aged nine. At that time, all my classmates were trying to play the recorder. That wasn't an instrument that I was able to adapt to because I am missing four fingers. The violin is special to me because my father played a long time ago – it's also a very beautiful instrument, so we started there. I have a device called the spatula – essentially, it's a plaster cast put together with some velcro. For the bow, a piece of aluminium wraps around the stick. When I play, all I have to do is move my elbow. I've always enjoyed practising and making music – I finally found myself no different from others.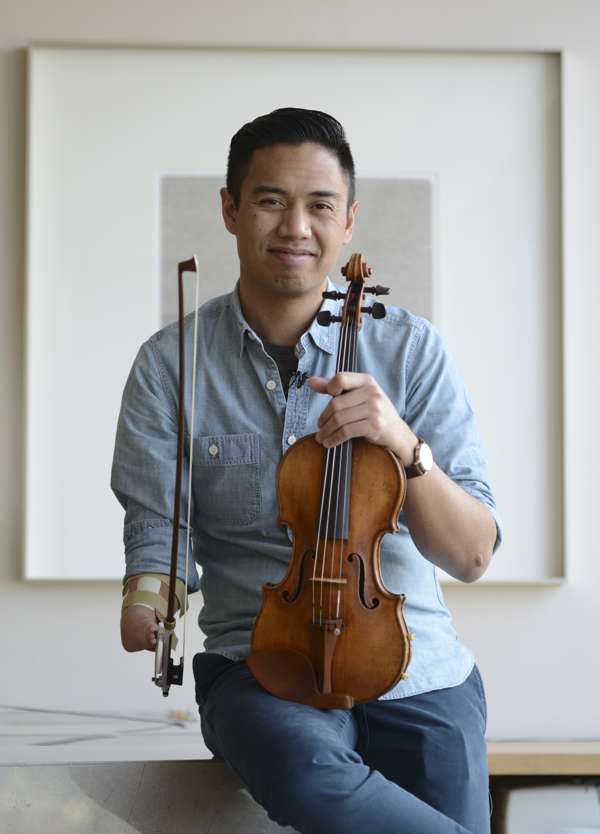 MUSIC TO A MOTHER'S EARS My mother, who was originally from Hong Kong, has been extremely supportive, as all moms are with their children. She has this belief that I can be the best version of myself. I have spent a lot of time playing for her before competitions. She would be in her bed and she probably never wanted to hear the same piece of music over and over again but I would come by her room and play.
She was very attentive in listening and always gave good comments, even though she wasn't a musician herself. She always has something good to say about the mentality of performing – to not be nervous, to play with the heart. The greatest critic I've had is myself. Being self-critical can be difficult but it's a good thing because it allows you to become better, so long as you see your mistakes and challenges as opportunities for growing.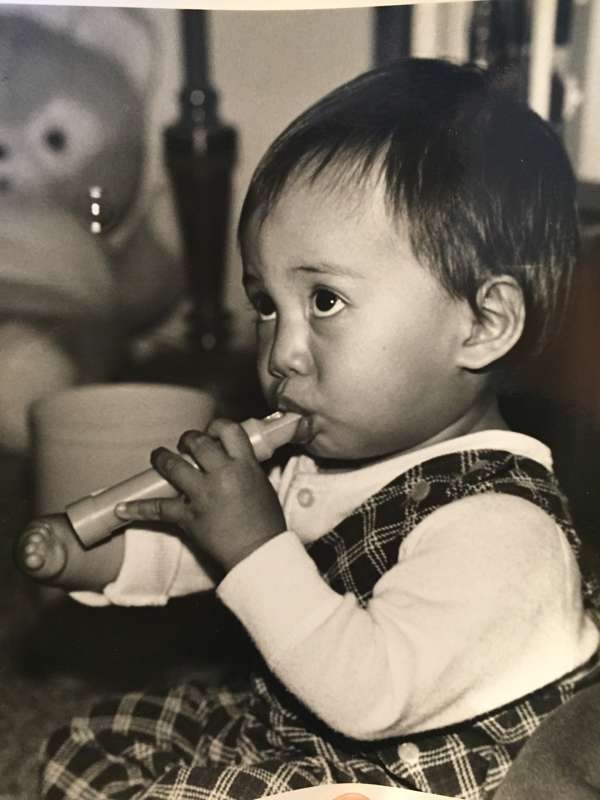 NEVER TOO LATE My violin teacher [during Anantawan's teenage years] was an alumni of Philadelphia's Curtis Institute of Music and he encouraged me to apply and made the recommen­dation [to the college]. I had no idea if I could make it into Curtis when I submitted the application; I'd had a late start on my instrument. I still remember trying to memorise the fingering of one of the concertos I was going to play in the audition on the plane to Philadelphia. When we got there, we took a cab and the taxi driver brought us to the Curtis Company [a publisher] instead of the Curtis Institute of Music. I was almost late for the audition.
Why can't Hong Kong primary schools teach music properly for pupils who want to learn an instrument?
DIFFERENT STROKES After starting university, I had a lot of performance opportunities because I was playing differently. It felt like there were times when it was more about the disability than the music and it took me a while to reconcile those two ideas. I think some people are looking for more sadness than there actually is in life. Some look for tragedy in order to make the story more interesting. The reason why I play isn't because of any tragedy, but all of these amazing people around me who have supported my work.
Disability shifts when you give people the right tools and the right people to help them over­come the challenges in life. From that, you end up creating an individual who doesn't feel disabled, but feels that they have a challenge that can be overcome with the right amount of patience and hard work.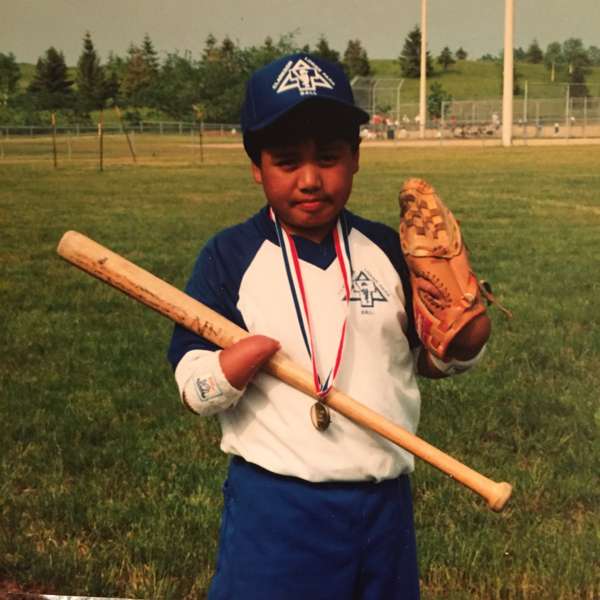 A DOORMAN FOR 15 MINUTES I have a mechanical hand that opens and closes to grip. There was this one time, I was holding a door handle that went from the floor all the way to the ceiling. It was at a concert hall. I put my hand on it and somehow the battery died so I couldn't open my hand. I was forced to just keep opening and closing the door for people. I became a doorman for 15 minutes because I was trying to keep it cool. People started calling backstage for pliers to force the hand open. All the while I'm holding the door, going, "This is so embarrassing." Luckily, I figured out a way. I took the hand off. The hand was dangling on the door handle.
How Asian Youth Orchestra changed a Hong Kong refugee's life
PLAYING AT THE GAMES There have been some memorable moments in my career. They've included playing in the White House for the president of the United States, George W. Bush; performing at the Athens Olympics, in 2004; and playing at the Vancouver Winter Olympics, in 2010. It was after the Vancouver Games that I found I wanted to do more for children and I returned to school, at the Harvard Graduate School of Education, completing my master's degree in 2012 so I could contribute more to music education. I have been a music director at a chartered school in Boston and I will be the music director at the Milton Academy, in Boston, starting from September.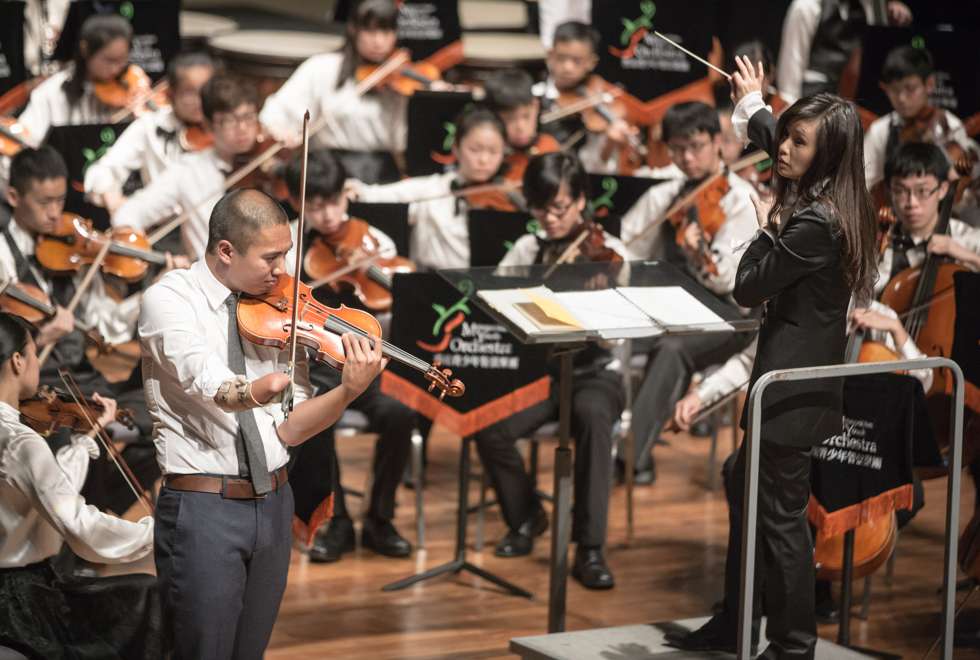 STRIKING A CHORD The music industry is difficult in the sense that it values expertise, like how many right notes you can play. The irony of that is you have people who are successful in the industry, they play perfectly, but they don't have emotion or stories to tell, so the art form becomes less accessible for the audience.
It's not like a sport, where if you're faster, you win the race. It's sharing something that is new about yourself but also in some ways resonates with the other person. That's what great art is always about.
Classical music is trying to survive by being faster and more technically brilliant, but that's not the way it's going to continue. When Beethoven wrote the Ninth Symphony, I don't think it was played flawlessly. People's technique wasn't as good, yet classical music was far more relevant and popular than it is now. It's important to embrace how we have evolved, in terms of better and better technique, and not lose sight of our humanity.
Adrian Anantawan was in Hong Kong to perform in a concert titled "A Gift to Give", at the Hong Kong Cultural Centre, together with the St Stephen's College Preparatory School Choir and the Metropolitan Youth Orchestra of Hong Kong.