On a chilly autumn morning in Melbourne, a pretty blond woman in her early 20s skips happily down the stairs of a rundown hotel before stopping mid-flight to throw her arms in the air and announce with mock theatricality: "Twenty-three days clean!"
At the foot of the staircase, she hugs twin sisters Rose Banks and Yvette Kelly, who smother her in embraces and words of congratulations and encouragement before she waltzes out through the doors into an uncertain, peril-strewn world.
For Banks and Kelly, the scene is just another small, human episode in the remarkable lives they have led for almost half a century, running the Gatwick Hotel – Australia's most famous and controversial halfway house for drug addicts and the homeless.
"Didn't she look beautiful?" Banks says afterwards, with a smile, as she sits in the hotel's tired-looking wood-panelled reception office. She reflects for a moment and then adds, "Mind you, she can be a real handful and a half when she's on the stuff."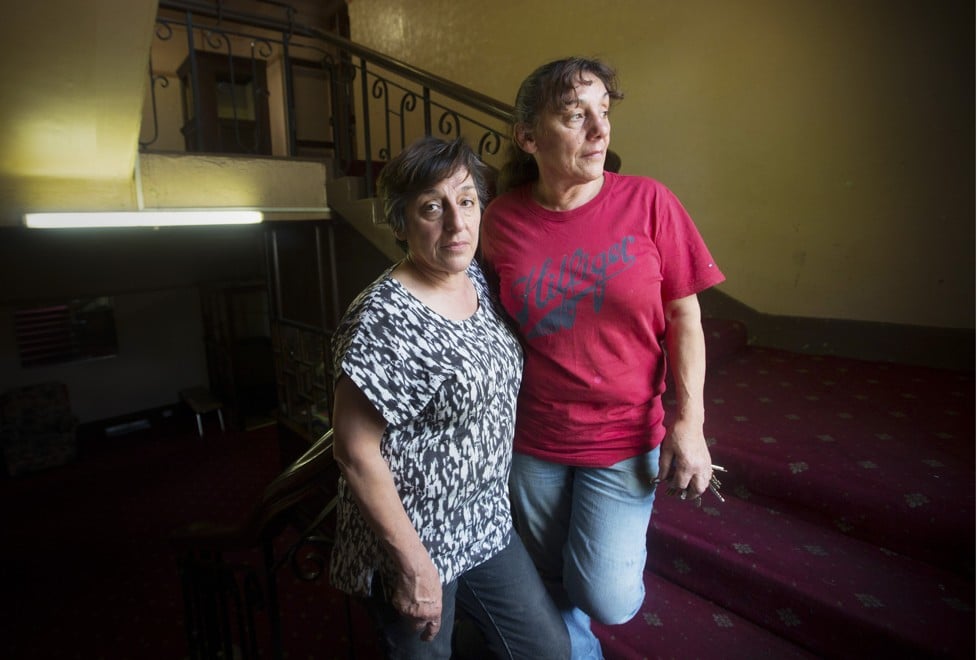 With its paint-peeling doors wide open to the unwanted and addicted, the Gatwick is – depending on your world view and financial stake in the neighbourhood – an oasis of compassion and humanity or an unwelcome magnet for the dregs of society. Now, however, it has just weeks left before it closes its doors for the last time – and one potent ingredient more than any other has forced them shut: a rising tide of crystal methamphetamine, known colloquially as Ice, smuggled in from 7,500km away, in southern China.
Over the past decade, the drug made in illicit factories in Guangdong has flooded into Australia, and Melbourne's St Kilda suburb is at the heart of an epidemic that is tearing families and communities apart because of the narcotic's devastating effects.
Australian police make record crystal meth bust, praise cooperation with China
The emergence of the drug in a seaside district known for decades for its seedy subculture has transformed the neighbour­hood into a place where toothless addicts with faces scarred from manic scratching strut and rant in the street, or slump zombie-like in bus stops and doorways. The relatively soporific marijuana and heroin users of previous generations have been replaced in St Kilda by psychotic addicts with aggressive tendencies as the number of Ice addicts across Australia has tripled in just five years, to more than 250,000. In parts of rural Australia, up to 2 per cent of adults are users, with men aged 18 to 24 most likely to become addicted.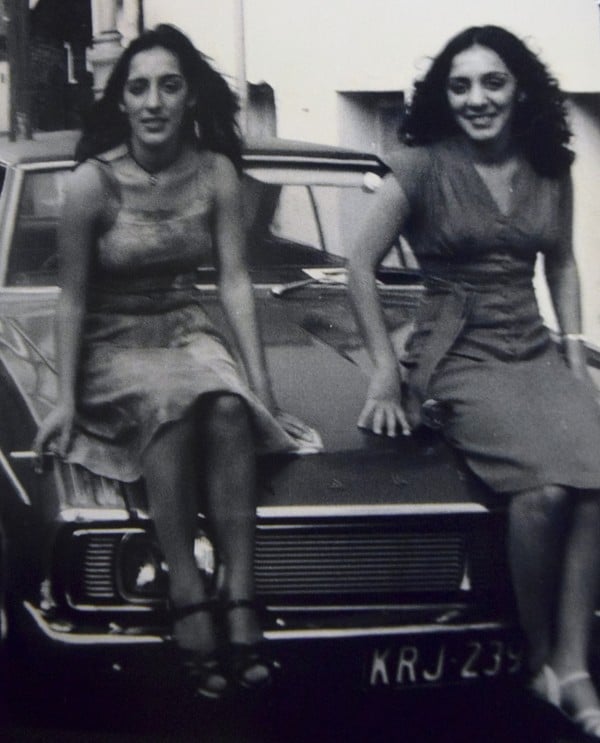 Officials describe the flow of Ice from China as a "tsunami", with countless hundreds of kilograms of the drug sneaked into cargoes aboard container ships sailing from southern China, to be collected by Chinese gangs at the end of the voyage. Australian Border Force commissioner Roman Quaedvlieg told a Sydney newspaper: "The Asian continent as a whole is an epicentre of illicit drug production, with China specifically at the forefront of a tsunami of meth­ampheta­mine production heading our way."
It was more alcohol that was the problem with tenants when my father was around, but alcoholics are easier to deal with
The lucrative trade has caused such concern that Australian and Chinese police have teamed up in an unprecedented joint operation, called Taskforce Blaze, which has seen more than seven tonnes of drugs intercepted since its launch, in 2015.
In February, 903kg of Ice, worth A$890 million (HK$5.2 billion), was found in a shipment of floorboards from China in a warehouse in the Melbourne suburbs, Australia's largest single seizure of the drug. A Chinese crime syndicate was responsible, said police, and two men were charged with drug trafficking.
Guangdong police say they have handled 30 cases of drug smuggling to Australia under Taskforce Blaze, but no one is under any illusion that the seizures amount to more than the tip of the iceberg.
Revealed: how Hong Kong became the crystal meth corridor linking mainland China's producers to the lucrative Australian market
It is on the streets of St Kilda where the shock waves are felt most keenly – and Banks and Kelly are more familiar than most with the new and frightening form of addiction Ice has brought with it.
The sisters began working in the hotel at the age of 14, helping their father, Ronald Carbone, who came to Australia from Malta as a penniless migrant before earning enough money to buy the early-20th-century hotel, which has 80 rooms set over three floors.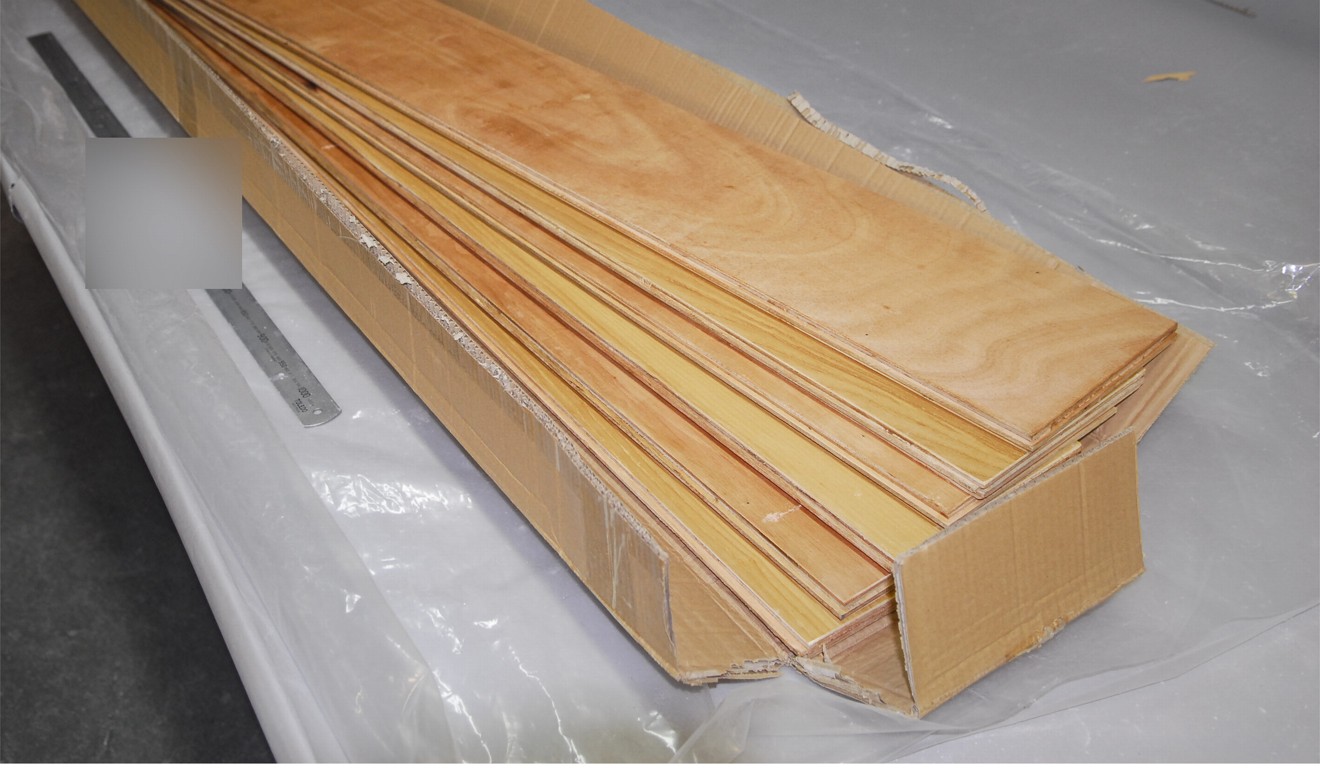 "It was more alcohol that was the problem with tenants when my father was around, but alcoholics are easier to deal with," says Banks. "There are only a few kinds of alcoholics: some are loud; some want to fight; some want to sleep; and some are happy, and you can anticipate and deal with that.
"Then there were the heroin addicts, and when people are on heroin they just want to sleep. But Ice is very unpre­dict­able. It makes people behave very differently. They can be talking perfectly normally to someone and then all of a sudden some idea will come into their heads and they'll go absolutely nuts. It's all we can do to keep up with the damage they do when they are under the influence.
Crystal meth - Hong Kong in denial over drug epidemic
"They go on wrecking sprees and hurt each other. I've never been hurt and Yvette's never been hurt – but when they argue and they're on Ice it escalates from nothing to catastrophe in no time."
She adds, with a throaty chuckle, "I sometimes wonder if Donald Trump is on Ice."
Ice addicts first appeared at the Gatwick less than 10 years ago. Recently, they have accounted for the majority of those checking in. But despite the challenges of dealing with them, Banks and Kelly have never wanted to close their hotel. The twins are driven not by religious fervour but by a simple philo­sophy of caring instilled in them by their father, who died of cancer in his early 50s, leaving them to run the Gatwick by themselves, which they have been doing for the past 46 years.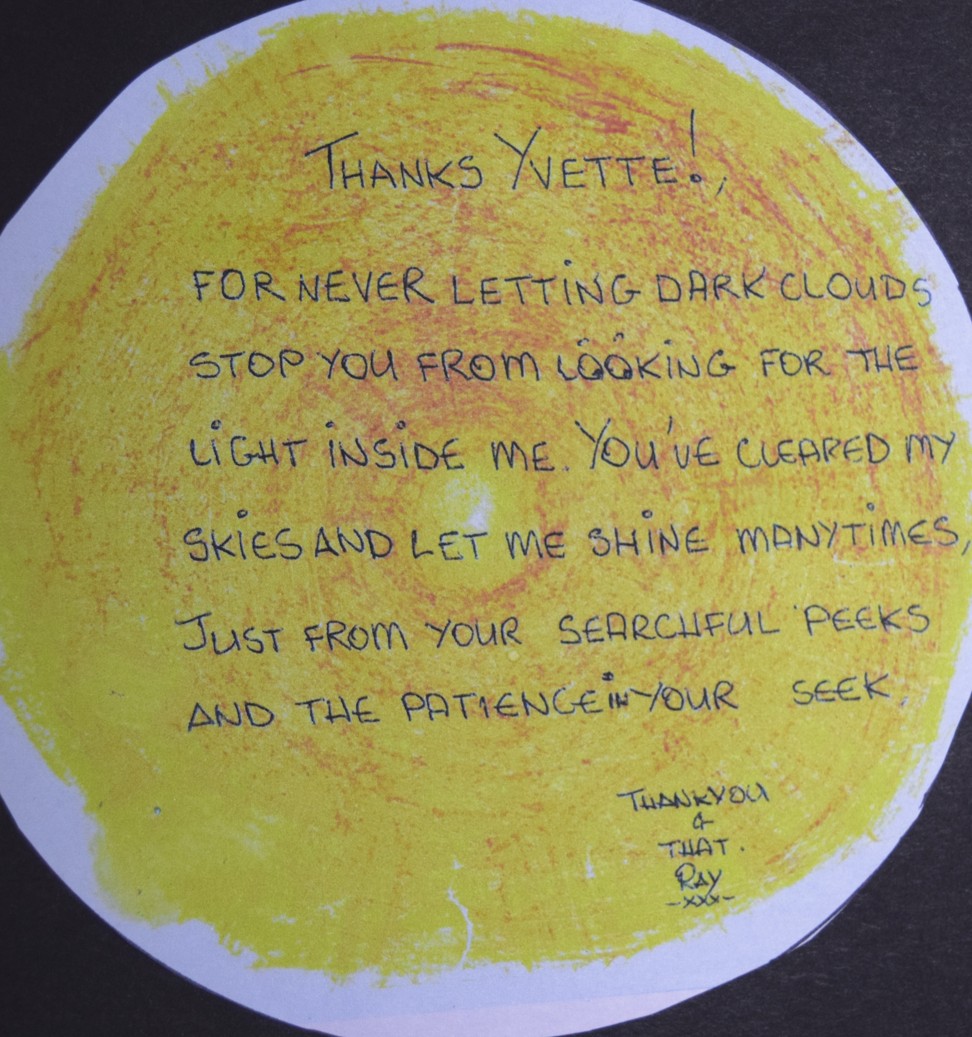 "Dad had no money or job when he arrived in Australia at the age of 20," says Banks. "He lived in a park, in a tree and ate slops from the floor of the Victoria Market. He did whatever work he could, mainly labouring, before saving enough to buy the Gatwick.
"My mother fell ill so Dad took us out of school [...] to help him here. I suppose you would say it was more gentrified in those days. It was very hard work, though. We used to wake up at 5am and start serving breakfast at 6am. We didn't finish until 10pm, when we'd served the evening meals and done all the washing and laundry.
"Dad was very compassionate. That came from the fact he was doing it hard when he first came to Australia and he was more compassionate and understanding of people in that situation. We just learnt by following in his footsteps and watching him.
They're not bad people. They are just lost. They are lost people. They are all someone's child but they can't, for one reason or another, get it together.
"He was an absolute treasure when it came to looking after people. Even when we went to school he would come in at lunchtime with a basket full of sandwiches for all the other kids and feed everybody, because there was never any dole or hand-outs back then."
As the years passed, the Gatwick and its tenants fell into a state of cheerful disorder, the hotel gaining nationwide renown as a refuge for addicts, newly released prisoners and those who would otherwise be sleeping on the streets. It has been the scene of overdoses, brawls, police raids and even murders. But despite the merry mayhem, the constant presence of Banks and Kelly at the wooden front counter has lent the building a sense of homeli­ness and community for anyone who has dared to step inside. Most don't.
As we talk in the lobby, a mildly incoherent middle-aged resident called Clinton stumbles through the doorway and makes a beeline for Banks.
"I love this woman," he tells me, smothering her in an unsteady hug. "I've asked her to marry me – how many times is it, Rose? Twenty or 30 times?"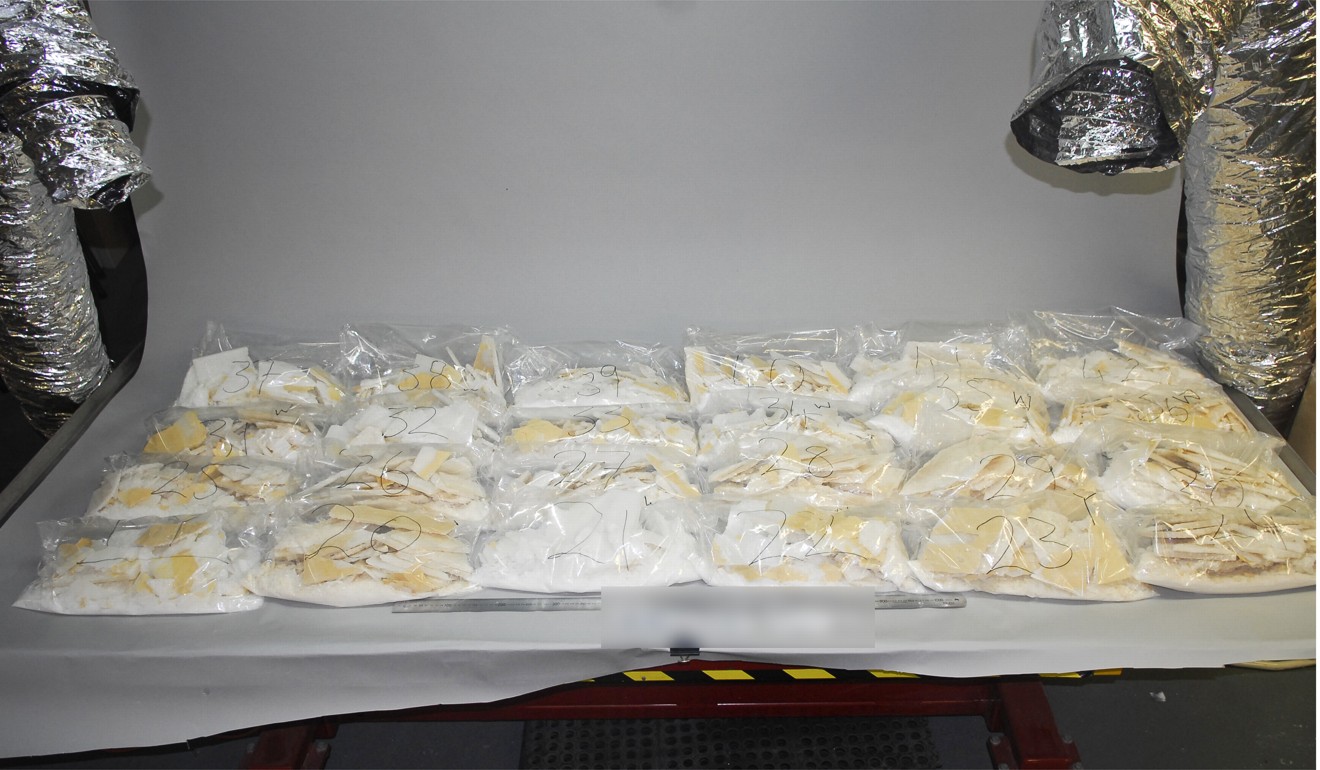 Banks shoves Clinton good-humouredly away and busies herself with the chaotic arrangements of four or more other guests who – when they have the money and aren't scroung­ing a week's grace on their rent or A$20 for a quick hit – pay A$200 a week for their rooms.
"They're not bad people," says Banks, who admits to being reluctant to set foot in any of the smart restaurants nearby in case they take her to task. "They are just lost. They are lost people. They are all someone's child but they can't, for one reason or another, get it together.
"They just like to have one minute of chat. It gives them some sense of being or a sense of self-worth. The hardest thing for these people to deal with is that they feel they are worth nothing. So if someone like you or me stops and talks to them, even just for a minute or two, it just makes them feel they are not worthless and that they are worth something. And they really are worth something. They're all worth talking to."
High alert: North Korea's crystal meth epidemic
The Gatwick has had relentless bad press, pilloried as a "Hotel of Horrors" in the surprisingly blinkered local media and subjected to unending campaigns for its closure by locals and restaurants that complain its residents dent their capital gains or bottom lines. Its notoriety is such that it was chosen as one of the locations for the apocalyptic 2009 Nicholas Cage film Knowing – an experience that left even the Hollywood hard man shaken.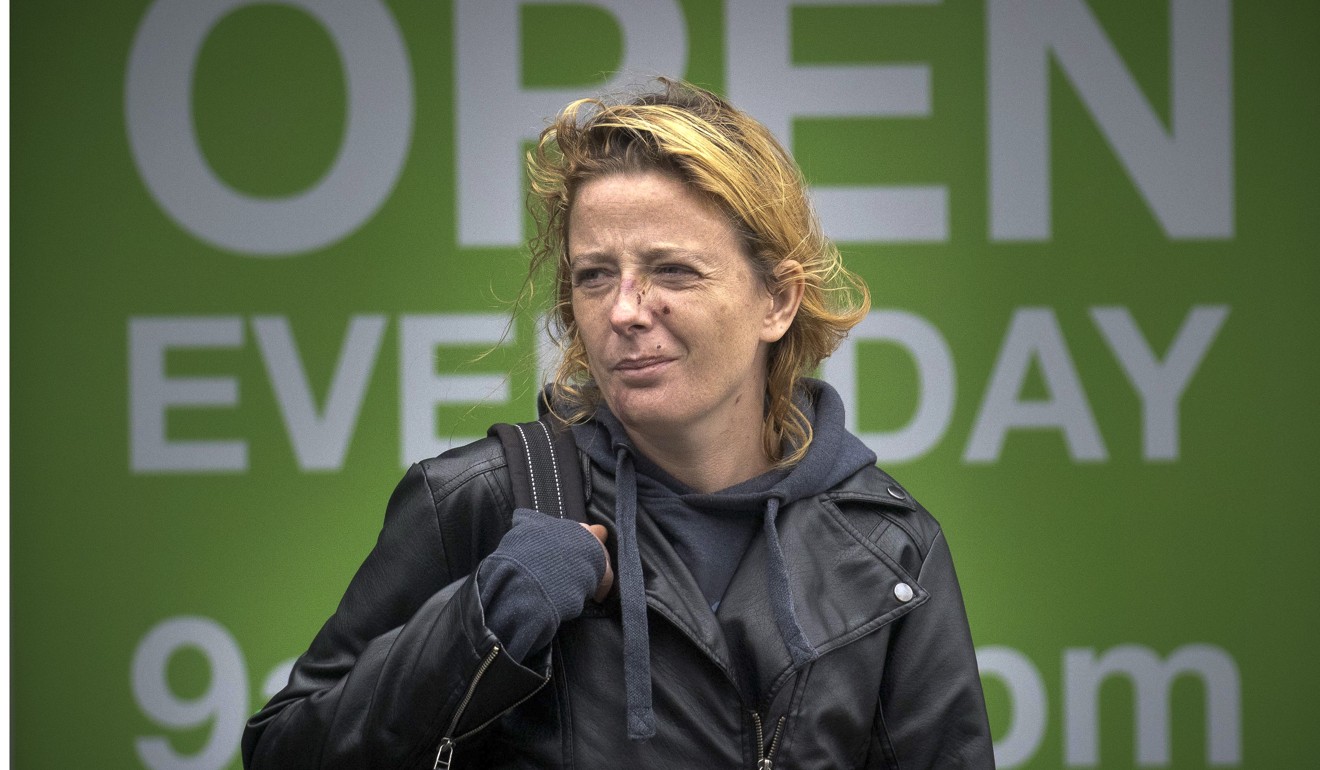 "Cage was surrounded by security guards and they got him to sit in front of someone's doorway and this mean-looking fellow opened his door and said, 'What the f*** are you doing in my doorway?" says Banks. "Cage replied, 'Don't you know who I am?' and this guy shouted at him, 'I don't care who you are. Get out of my f***ing doorway.'"
For the police and surrounding residents and businesses, however, the joke has worn thin. Any remaining affection for the Gatwick has been killed off by the behaviour and issues the Ice epidemic has brought to their doorsteps.
Alcoholics in Hong Kong: addicts tell their stories
Police have ratcheted up pressure on the hotel to close and the death knell, according to Banks, came when the sisters were warned they would be held liable for the behaviour of their guests and risked a A$100,000 fine for any misdemeanour inside or outside the premises.
There is no other Gatwick. So they'll just sleep rough
As calls mounted last year for the Gatwick to close, local police inspector Jason Kelly said of the hotel, "The mental health, the drug and alcohol abuse, the homeless­ness and the type of people it's attracting to the area is a concern."
A neighbouring hotel owner in the increasingly upmarket districtsays, "It's the one business in the street that's bringing down the whole area and I think we've just about had enough of it now."
Eventually, Banks and Kelly agreed to sell the hotel and will hand over the keysnext month, after which it will reportedly be given to a reality-television show that makes over old buildings.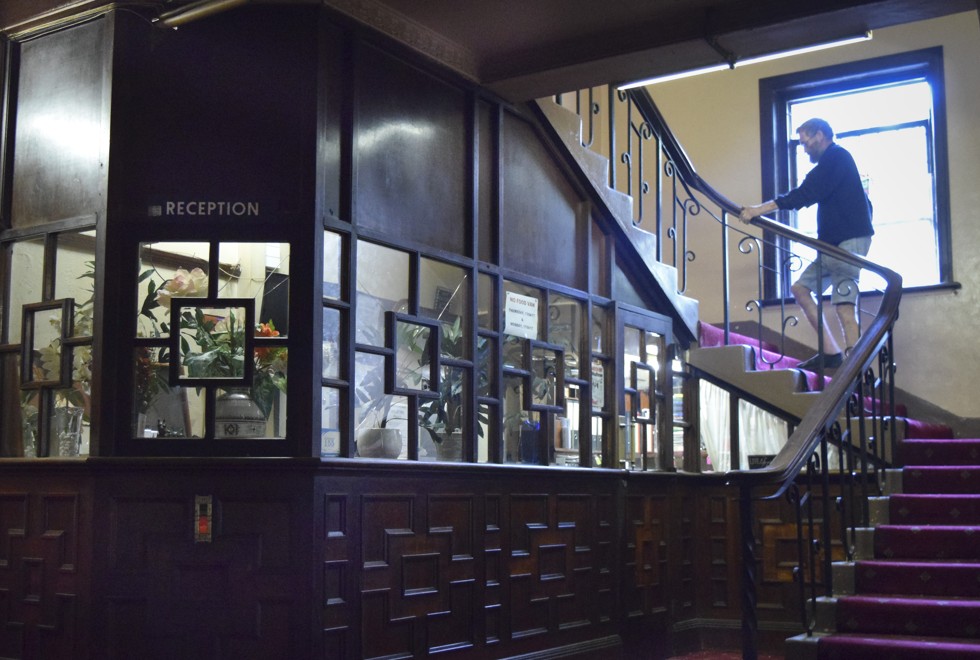 "I'm still just hoping for a reprieve, I suppose," Banks says, wiping at her eyes. "I'm sorry for the tears."
As doorways are boarded up with each departing guest, Banks and Kelly are dedicating their time to finding new homes for their remaining residents, some of whom have lived in the hotel for decades.
"There's nothing else we can do," Banks says. "It feels as if they've turned the whole world against us.
"We've closed about 20 rooms so far. Normally we have a lot of people floating in and out who want to put their heads down for a couple of hours and we don't charge them. Now we have to tell them, 'Sorry but you have to go somewhere else.'
Concerns over influx of crystal meth into Australia
"They are the ones who are now sleeping rough. Businesses in other parts of St Kilda have already started complaining about a rise in homelessness on their streets. There is no other Gatwick. So they'll just sleep rough – and the Gatwick will get the blame as usual."
As the flow of Ice from China continues, the closure of the Gatwick could turn out to be a pyrrhic victory for its vociferous detractors, shifting a community of addicts from a secure and supportive environment to the street corners of St Kilda.
The final days of the Gatwick will come weeks before the sisters, both grandmothers, mark their 60th birthdays, in July.
"We were born in this street and we've lived here all our lives," says Banks. "For our 60th birthday they're going to rip our heart out."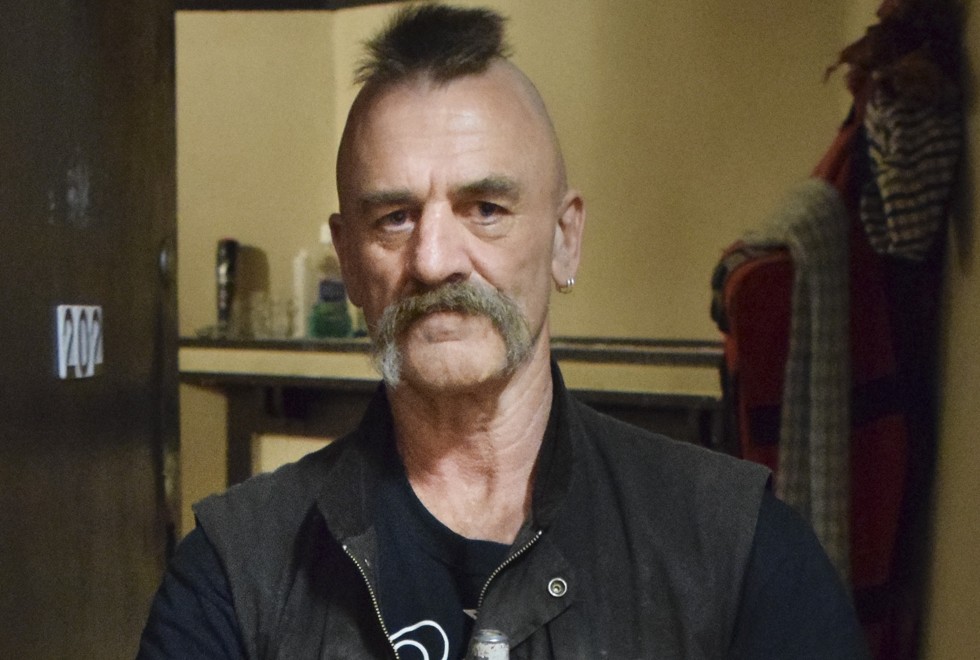 As he sweeps up a huge pile of debris in his room ahead of his departure, fearsome-looking 53-year-old crystal meth addict Lindsay White lets fly a volley of invective against the officials he says forced the Gatwick to close.
"How can they do this? Rose and Yvette are beautiful people," he says. "There's nowhere else I could have gone when I came out of prison in December. They go out of their way to help people."
For Paggie – an addict in her 50s, her face lined, who has lived at the Gatwick on and off for the past two decades – the closure is the end of the road in every sense.
"I'm part of the furniture here and I'm going to die with this place," she says, deadly earnest. "I'm going to have a really strong hit of heroin on the day it closes, and go down with the ship."
Red Door News Hong Kong
---
Why Australia is a magnet for Ice smugglers from Hong Kong and China
Seventy per cent of Ice smuggled into Australia comes from Guangdong province and Hong Kong and Chinese drug gangs are driving the trade, investigators say.
The smuggling industry is fuelled by a vast disparity in the price of crystal meth between the two countries, according to the joint Australian-Chinese task force fighting the Ice scourge. The average street price for a gram of Ice in China is about HK$400 while in Australia it fetches 10 times as much, making the enterprise of smuggling huge quantities across the Pacific highly profitable.
A report by Australia's National Ice Taskforce says the country's Ice epidemic is being fuelled by "organised crime groups from mainland China and Hong Kong accessing large quantities of high quality, low cost methamphetamine manufactured in China".
A lawless Guangdong village called Boshe, with a population of 14,000, has been blamed for one third of China's crystal-meth production, with the majority of residents said to be involved in the illicit trade.
In December 2013, Boshe was raided by 3,000 armed officers, who closed 77 crystal-meth laboratories, seized three tonnes of the drug and made 182 arrests – including 14 Communist Party officials.
Chinese traders sell cocaine, meth and fake identities in 'deep web' markets
Taskforce Blaze – a unique joint operation involving police teams from Australia and Guangdong – was set up in 2015 and is due to continue its work until next year.
Despite the operation's headline-grabbing success, however, the flow of Ice from China to Australia is conti­nuing as smugglers switch tactics.
Gangs are shifting away from concealing drugs in shipping containers and air cargo and are instead sending commercial "mother ship" vessels from China and Hong Kong, which meet up with "daughter ships" off the Australian coast and transfer cargoes.
In one of the biggest recent seizures, 100kg of Ice worth more than A$100 million (HK$582 million) was found in March as it was about to be smuggled from Yantian port, in Shenzhen, to Sydney, hidden beneath a shipment of steel. Three men, including a 42-year-old Hong Kong man, were arrested in Sydney and charged with drug importation offences, while two other men – a man from China and another Hong Kong man – were arrested by police in Guangdong.
Australian Federal Police detective acting superintendent Luke Needham said: "This unprecedented merging of our two countries' efforts to combat organised crime is continuing to pay dividends in the form of harmful drugs that will never reach Australian streets."
The brutal reality, however, is that vast quantities of Ice are still being smuggled into St Kilda and neighbour­hoods throughout Australia.
Simon Parry