It's mid-morning when Osama bin Laden finally leaves his dark, one-room home. Dressed as usual in a white robe, military jacket and white cap, he crosses the courtyard, leaving a few grains for the birds, before exiting his crumbling, mud-and-straw compound.
"My dream would be to live and fly just like them," he says, a broad smile lighting up his calm, wrinkled face. "At my age, there's not much I can demand from this world."
His salt-and-pepper beard attracts so much attention from friends, acquaintances and curious tourists that it takes him a full 10 minutes to reach the cigarette shop he runs nearby. Here, hung along the walls of this minuscule space, are some of the man's dearest memories.
"This is me playing in The Ten Commandments, with Omar Sharif. Here I was reciting in Prince of Persia, this is Prison Break ..." he says, with ill-concealed pride.
Nicknamed Osama bin Laden for his striking resemblance to the late al-Qaeda leader, 59-year-old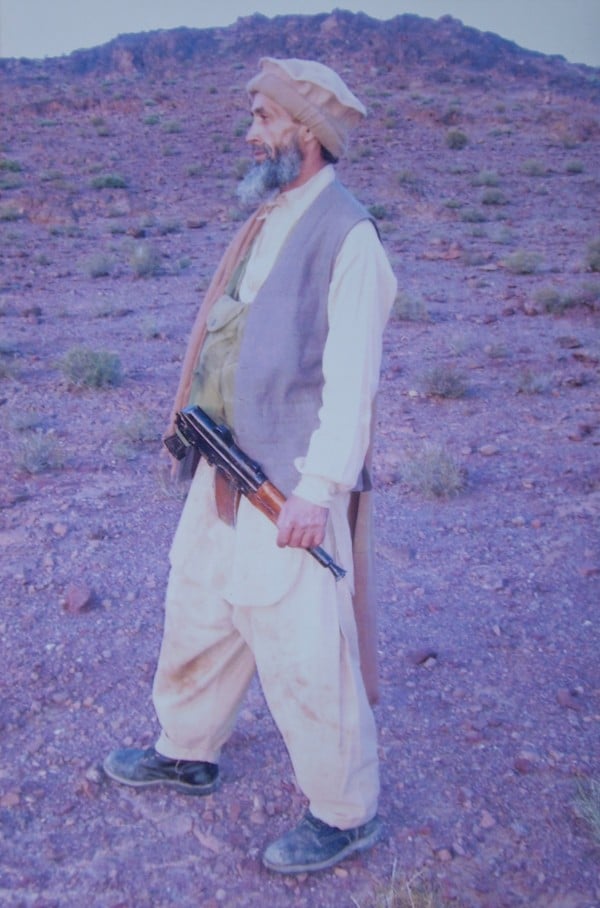 Abdelaziz Bouyadnaine is an actor who has appeared in more than 100 films, TV series and, unsurprisingly given his appearance, documentaries.
"I love this job. It has given me the opportunity to meet top foreign actors," says Bouyadnaine, whose career, spanning three decades, has seen him appear alongside Orlando Bloom, Brad Pitt and Jean-Claude Van Damme, among others. "To me, cinema has a unique atmosphere and this is what I like the most."
Arabian heights: a journey through the kingdom of Jordan
Bouyadnaine lives in Ouarzazate, in Morocco. Thanks to its picturesque kasbah, silent sands and snow-capped mountains, the desert town has been used as a setting in a wide variety of films, from classics such as Lawrence of Arabia (1962) and James Bond movie The Living Daylights (1987) to modern blockbusters such as Gladiator (2000), The Mummy (1999) and Kingdom of Heaven (2005), as well as television series such as Prison Break and Game of Thrones.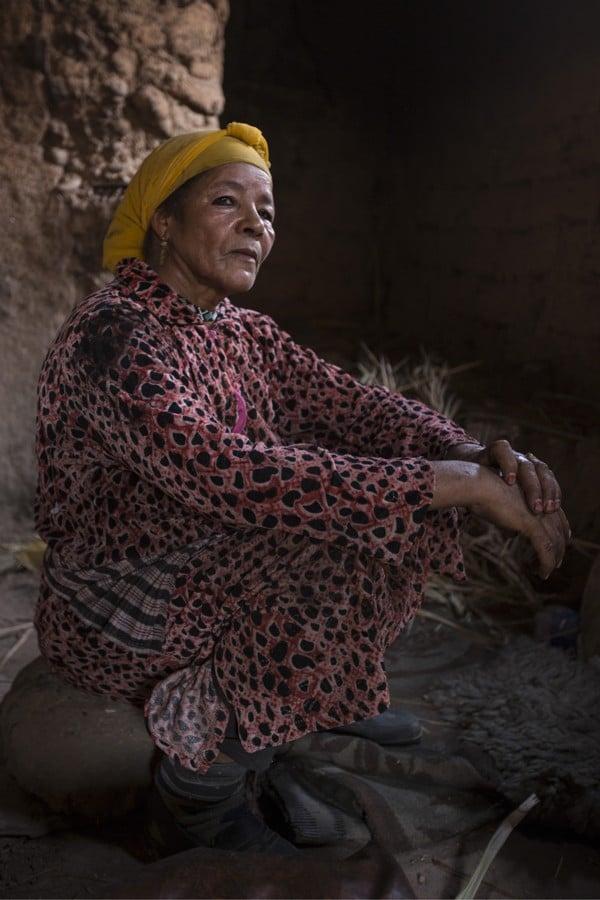 Once a small military outpost, this enchanting oasis of 70,000 inhabitants boasts two cinema studios for local and international productions and several five-star hotels, for its VIP visitors.
Hundreds of local extras, who are recruited for mass scenes and sometimes for larger roles, have honed their acting skills over decades of filming. Among the most versatile artists in the world, these unsung professionals play everything from Egyptian slaves and Isis fighters to biblical refugees and Tibetan monks. Inactive for months between productions, they work up to 16 hours a day for €15 (US$17, HK$130) to €25 when a film crew rolls into town. Having dedicated their lives to cinema, most will retire with no pension and few savings. Yet the passion they show for their work is touching and sincere.
Behind the scenes in the 'Hollywood' of China
"I can do any kind of role," says Saadiya Guardienne, a solemn middle-aged woman who, she claims, can cry on demand. "I do this job because I love it."
She and many extras like her live in the narrow, crumbling alleys of Taourirt Kasbah, Ouarzazate's old town.As well as veterans, there are those who have just started their journey in film. Thanks to her expressive features and hazelnut eyes, 11-year-old Fatima Zahra al Hassani has already appeared in several movies.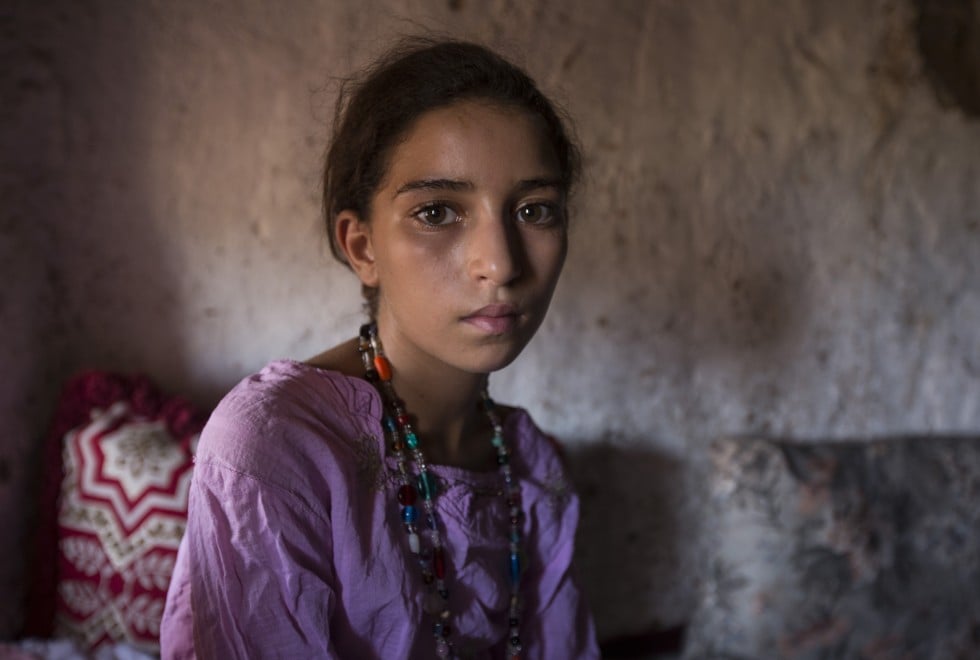 "I was one and a half years old when I did my first one," she says, under the satisfied gaze of her mother and several siblings sitting in the family's cramped living room. Al Hassani's biggest role to date was in Rock the Kasbah, a 2015 picture starring Bill Murray, in which she plays a poor Afghan girl who steals flour from a shop in order to feed her mother.
"I liked that movie a lot, but I preferred being Cleopatra [in a documentary], when I was dressed like a little princess," she says, with a smile. Although she dreams of becoming a star, her mother doesn't let her skip school to play bit parts, although she'll make an exception for the bigger roles.
"They can be paid up to €50 per day," says the mother. "That money helps our family a lot."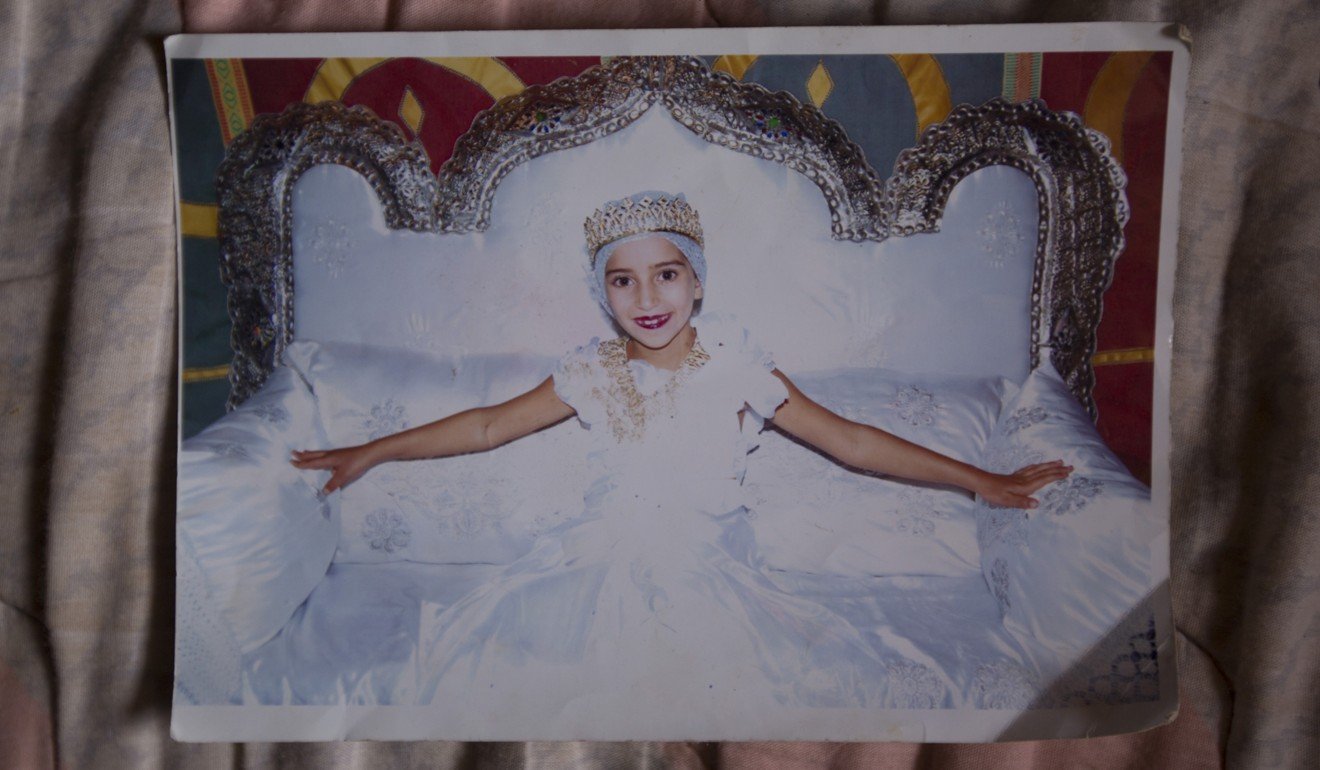 Located on the outskirts of town, the Atlas and CLA studios host most of the shooting that takes place in Ouarzazate. Walking through the gates of either is a surreal trip into the heart of cinema. Half lost amid the sweltering desert arise Mecca and Jerusalem, Egyptian temples, Afghan villages, Greek villas and crusaders' castles, seemingly reproduced in perfect detail yet ephemeral in their styrofoam and wooden scaffolds. Some have been blown over by the wind but can be re-erected in seconds for a new movie.
Why China's richest man is building Hollywood of the East in Qingdao
Atlas was built in 1984 to film The Jewel of the Nile, starring Michael Douglas and Kathleen Turner. The fighter plane used in the film, a fake, and an autographed picture of the two actors still adorn the entrance of the studio.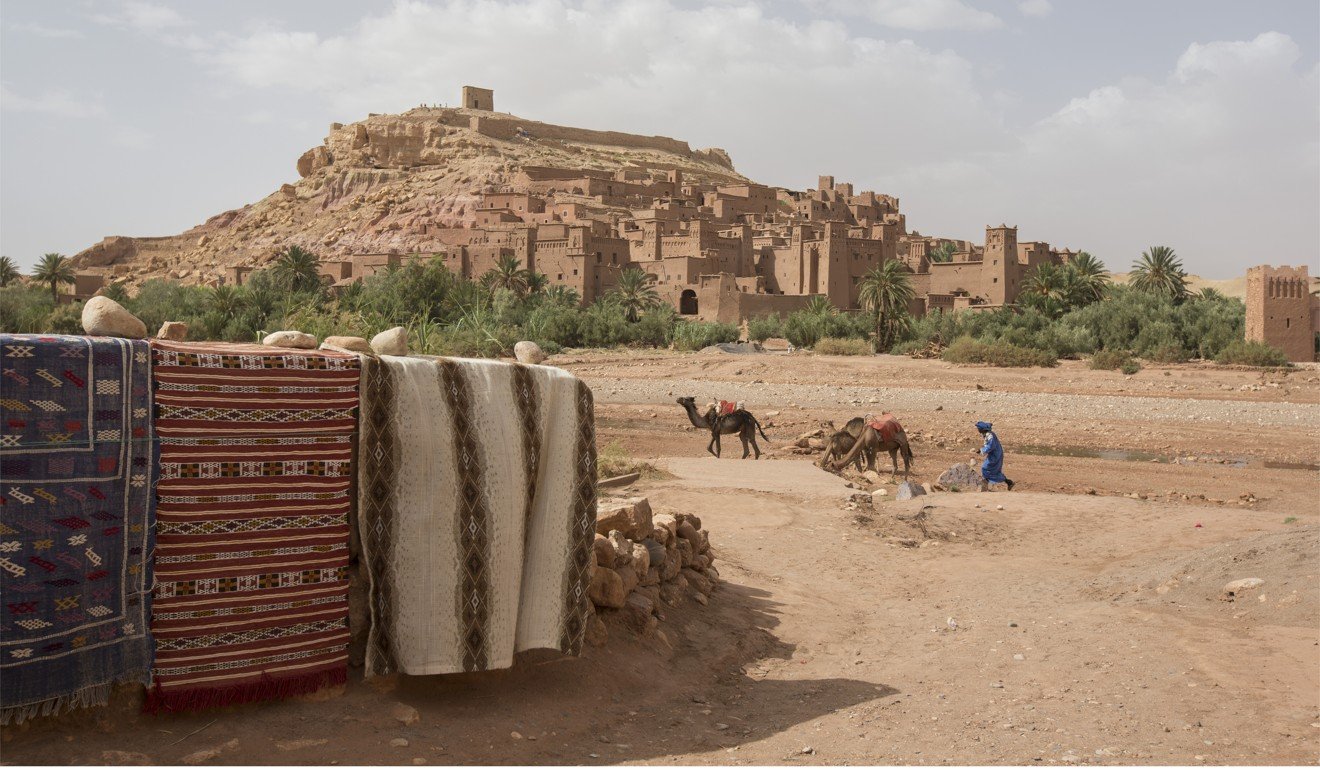 Three years later, a true heavyweight came to town.
"At that time I was head of the Moroccan Cinematographic Centre and Martin Scorsese was having a hard time finding a shooting ground for The Last Temptation of Christ , because of his controversial plot," recalls 74-year-old Souheil Ben Barka, one of the country's leading film directors. "When he asked to do it in Ouarzazate, we gave him everything he wanted. After flying back to the United States, he gave us great publicity within the industry."
China's big Hollywood investment: all about making friends and influencing people
In 2015, Morocco hosted 46 foreign productions, 30 of which were filmed in Ouarzazate. According to the Ouarzazate Film Commission, the costs of production here are between 30 per cent and 50 per cent lower than in the West, thanks to financial incentives, cash refunds and low-waged, skilled technicians.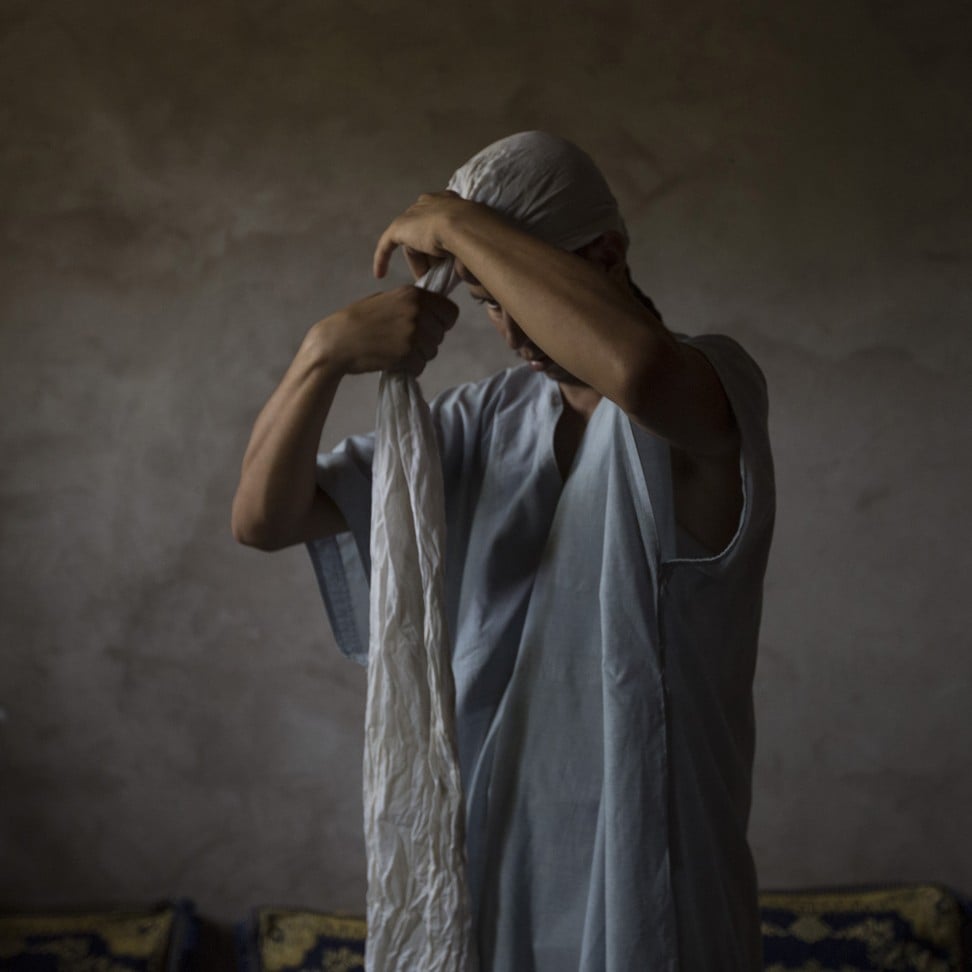 "Some of them are among the best in the world," says Barka. "The first American productions used to bring 150 foreign technicians and give work to 20 locals. Now, the proportions have been reversed."
Martin Scorsese was having a hard time finding a shooting ground for The Last Temptation of Christ, because of his controversial plot ... We gave him everything he wanted. [Afterwards] he gave us great publicity
Yet convincing locals to participate wasn't easy at first. In the 1980s, local society was very traditional and being featured in movies, especially if you were a woman, was not well regarded. Film crews often had to bring in extras from Casablanca and Marrakech, which is 200km to the northwest.
"When The Jewel of the Nile came to town, I went to the casting out of curiosity," says Guardienne, who was one of the first locals to seize the opportunity. "I was an orphan, so there was no one forbidding me." Since then, she has featured in more than 50 movies, but her debut is still the one she remembers most fondly.
"Kathleen Turner was so beautiful and kind. She had a lot of patience with all of us, even when we made mistakes. When I brought my daughter on the set, she gave her a lot of clothes."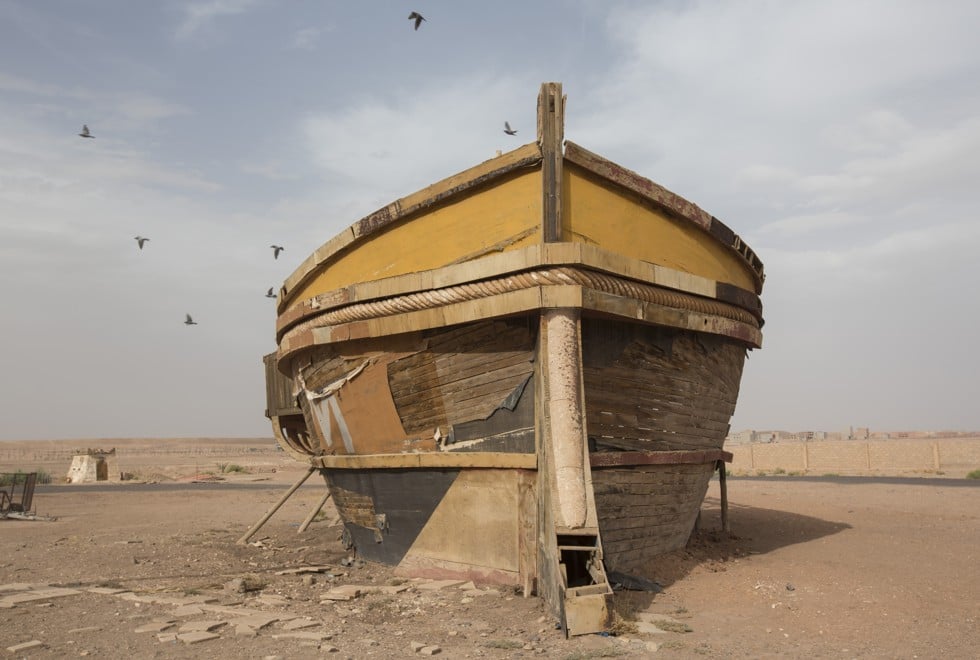 Morocco's political stability and tolerance has benefited Ouarzazate, making it a favourite destination for those seeking to make controversial movies set in the Middle East or countries that are riven by conflict, such as Afghanistan and Pakistan.
You'd have to be crazy to drive in Morocco, discovers Tim Pile
"Here there is a great freedom of expression," explains 55-year-old Khadija Alami, a local producer who worked on Captain Phillips (2013), starring Tom Hanks, and whose company has recently co-produced the sixth series of American TV drama Homeland. "When it comes to movies, the only prohibitions are pornography or scripts that denigrate our king or Islam."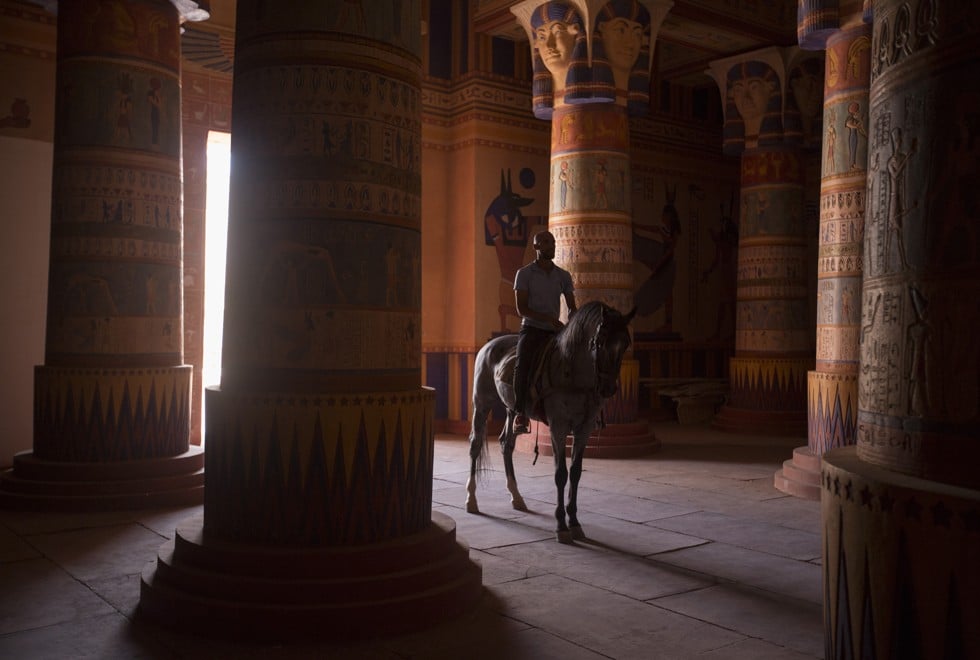 Based on a fictitious attack on the American embassy in Sanaa, Yemen, by an angry mob and the subsequent retaliation by the US army, Rules of Engagement (2000), starring Tommy Lee Jones and Samuel L. Jackson, is one movie the kasbah's residents recall with amusement.
Dreaming of blue: Trip to Moroccan town of Chefchaouen akin to being on the set of a surrealistic Luis Bunuel film
"Hundreds of people were signed up," says Naceur Oujri, a 68-year-old extra. "The production had to hire the whole kasbah and pay the people not to leave their houses for the whole day. There were military helicopters flying over and fake explosions everywhere. It was a lot of fun."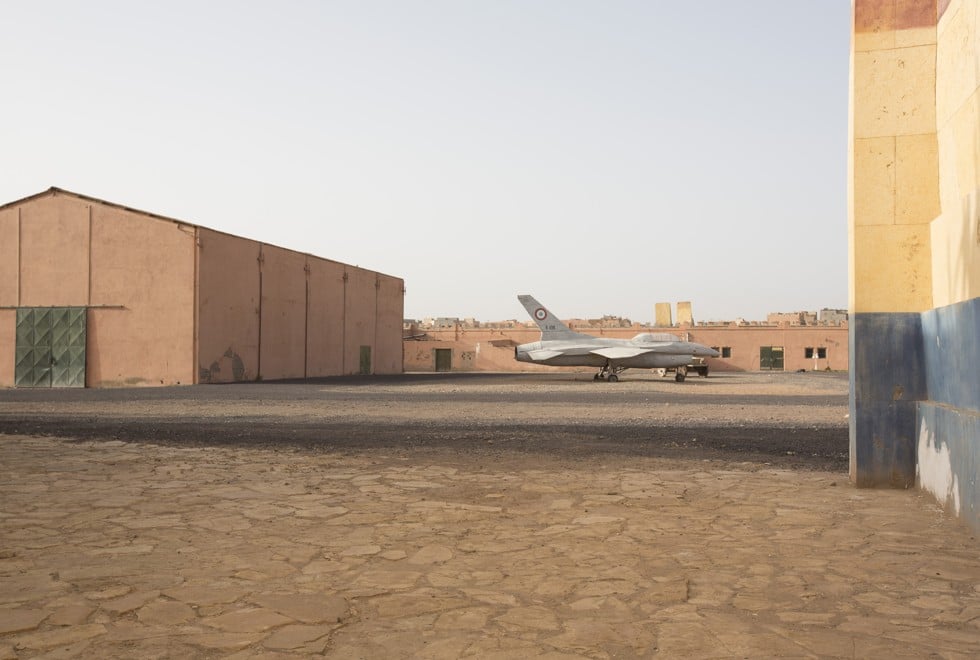 Just like its movie sets, this sleepy town springs back into action whenever a new production arrives. As hundreds of extras line up for casting, local artisans begin restoring and decorating sets and making accessories.
Fifty-year-old Mbarek Arouaie has been working in cinema for two decades and can produce everything from Roman swords and helmets to Egyptian jewels and ornaments. His best memories are of Kundun, Scorsese's 1997 film about the life of the 14th Dalai Lama.
"It was by far the biggest production we ever had," he says. "Hundreds of extras were brought from Asia to impersonate Buddhist monks. The film stayed in town for almost a year, giving work to the whole town." The temple used in Kundun is one of the main attractions at the Atlas studio, but the proliferation of visual effects in modern cinema has dealt a blow to local actors and artisans.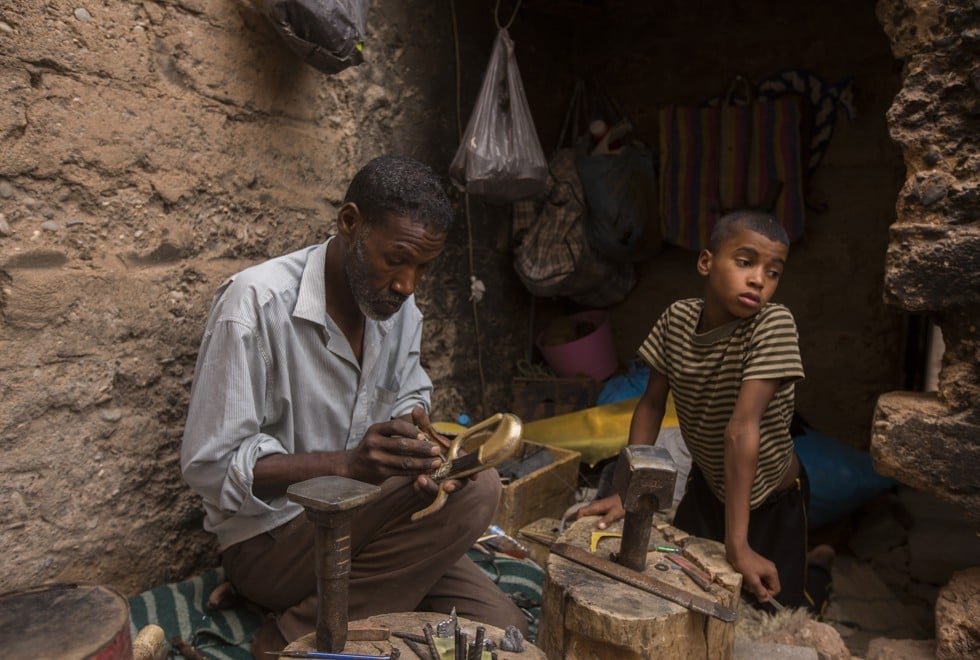 "Before, productions used to order 3,000 copper swords to shoot a scene," says Arouaie. "Now, they just order two or three and make the rest out of wood."
For a recent movie set in ancient Egypt, the production team hired just 20 extras for a temple scene, then added hundreds more using computer-generated imagery during post-production.
"The world is changing," says Barka. "Why build a movie set if you can reproduce it digitally at a lesser cost? Thanks to the digital effects, the recent TV series on Ben-Hur is much better than the original movie with Charlton Heston."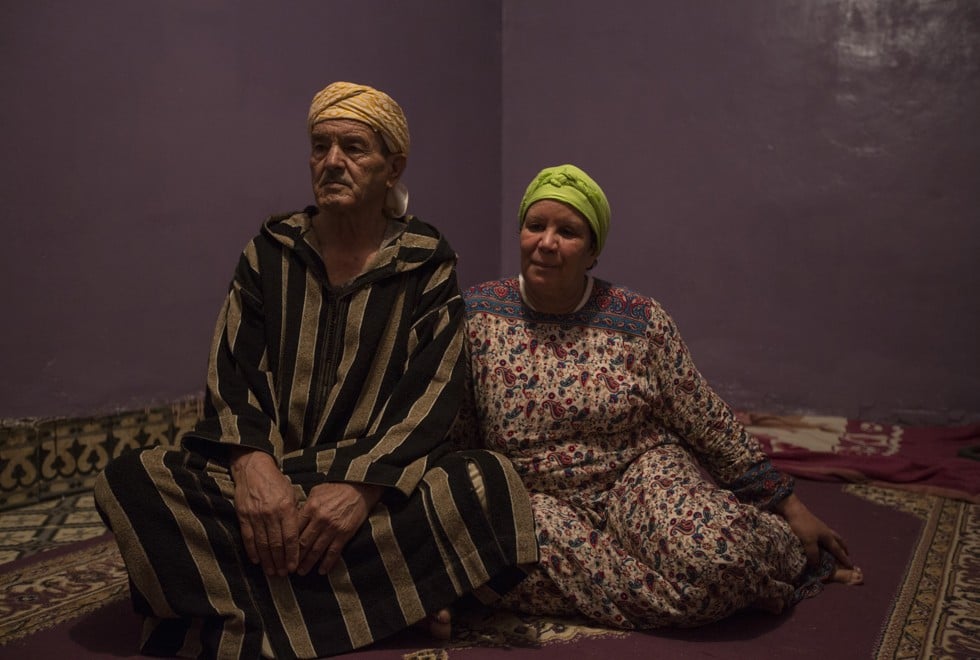 This is a problem for a town whose economy is heavily dependent on cinema. Nevertheless, after three difficult years, Ouarzazate has recently seen an upturn in its fortunes, having hosted crews filming Queen of the Desert (2015), star­ring Nicole Kidman, A Hologram for the King (2016), starring Tom Hanks, and season five of Prison Break, which debuted on the Fox network last month.
"A big Chinese-American production will shoot here for 10 months [starting this year]," says Barka, without disclosing the title. "It will be a huge project."
Next time, I would like to play a role in which I change the lives of our people
Speaking in her leafy house in Casablanca, Alami says she is so confident about the industry's future that she is building her own studio in the oasis of Fint, a few kilometres from Ouarzazate. Once completed, she says, K Studios will resemble George Lucas' Skywalker movie ranch in California, albeit on a much smaller scale.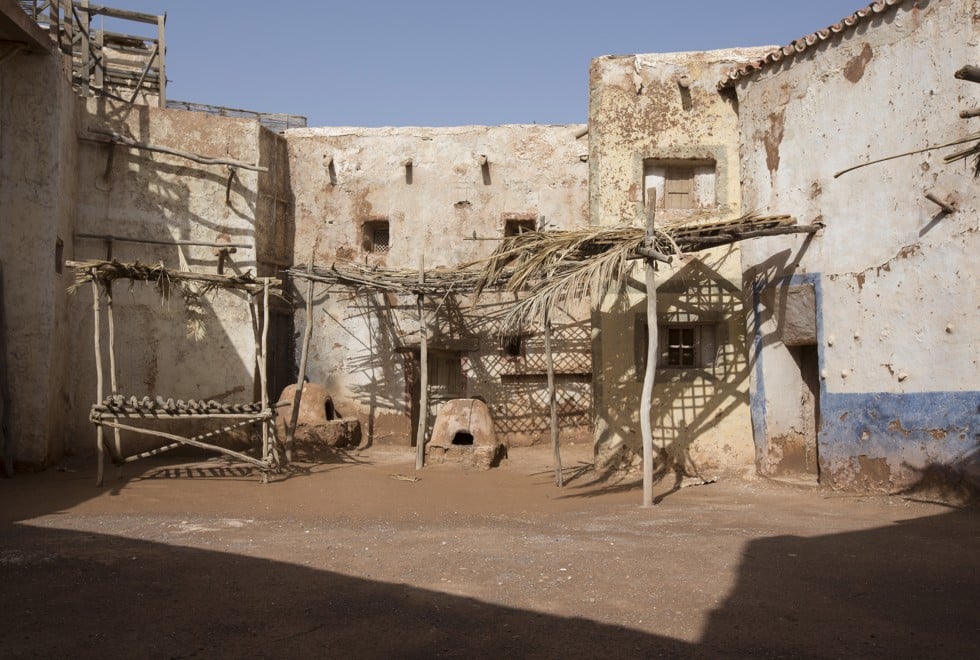 "The difference is that he moves around his property by helicopter while I will tour mine on foot," she jokes. Alami would also like to build a cinema in Ouarzazate, as this "capital of cinema" hasn't had one in decades. Most of the town's extras never get to see the movies they appear in – and the glamour escapes them.
When there are no productions in town, most of the resident actors survive by doing odd jobs. Guardienne, for example, manages a small communal oven in which women bake their flat bread. "This is what I earn in a day," she says, holding out coins equivalent to HK$25.
For her and the rest of the actors in the kasbah, dreams of a dazzling career are just that. Once they retire, a few photos and memories are all that remain.
"I have had a very hard life, but I am not the only one here who has," says Guardienne, now wiping real tears from her eyes. "Next time, I would like to play a role in which I change the lives of our people."
Getting there
Various airlines fly from Hong Kong to Marrakesh, the nearest international airport to Ouarzazate, via London, Paris, or Madrid. Both Atlas Studios and CLA Studios offer tours for visitors.