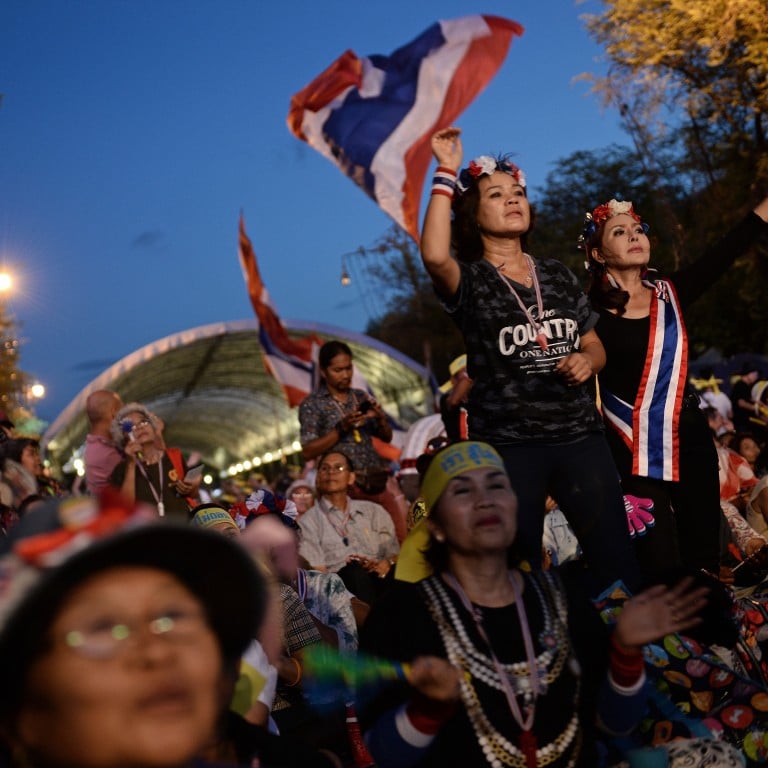 Portraits of protest: 10 Thais gagged by lèse-majesté law, used by junta against critics of its rule
Since the military seized power in Thailand in 2014, scores of people have fallen foul of a draconian law intended to protect the good name of its royal family. Post Magazine speaks to 10 of those silenced under the legislation
Protesters took to the streets of Bangkok, but were easily dispersed by soldiers.
The National Council for Peace and Order (NCPO), the official name of the military junta, led by General Prayuth Chan-ocha, declared martial law and a curfew nationwide, banned politi­cal gatherings and detained politicians and anti-coup activists. Prayuth claimed the military was trying to restore peace and happiness, and promised to hold elections in 2015. Exasper­ated by the dishonesty of the former regime, many Thais cautiously welcomed the new order, but three years on, corruption remains and the promised elections have yet to materialise.
During three years of military rule, some dissidents have spoken out, breaking the silence despite strict censorship. To tighten its control, the junta has turned increasingly to the lèse-majesté law, Article 112 of Thailand's criminal code, which states that "whoever defames, insults or threatens the king, the queen, the heir-apparent or the regent shall be punished with imprisonment of three to 15 years". There is no precise definition of what might constitute such an act, so the authorities have plenty of room for interpretation.
Critics, some of whom are profiled here, claim the law is being used as a weapon against those who challenge the junta.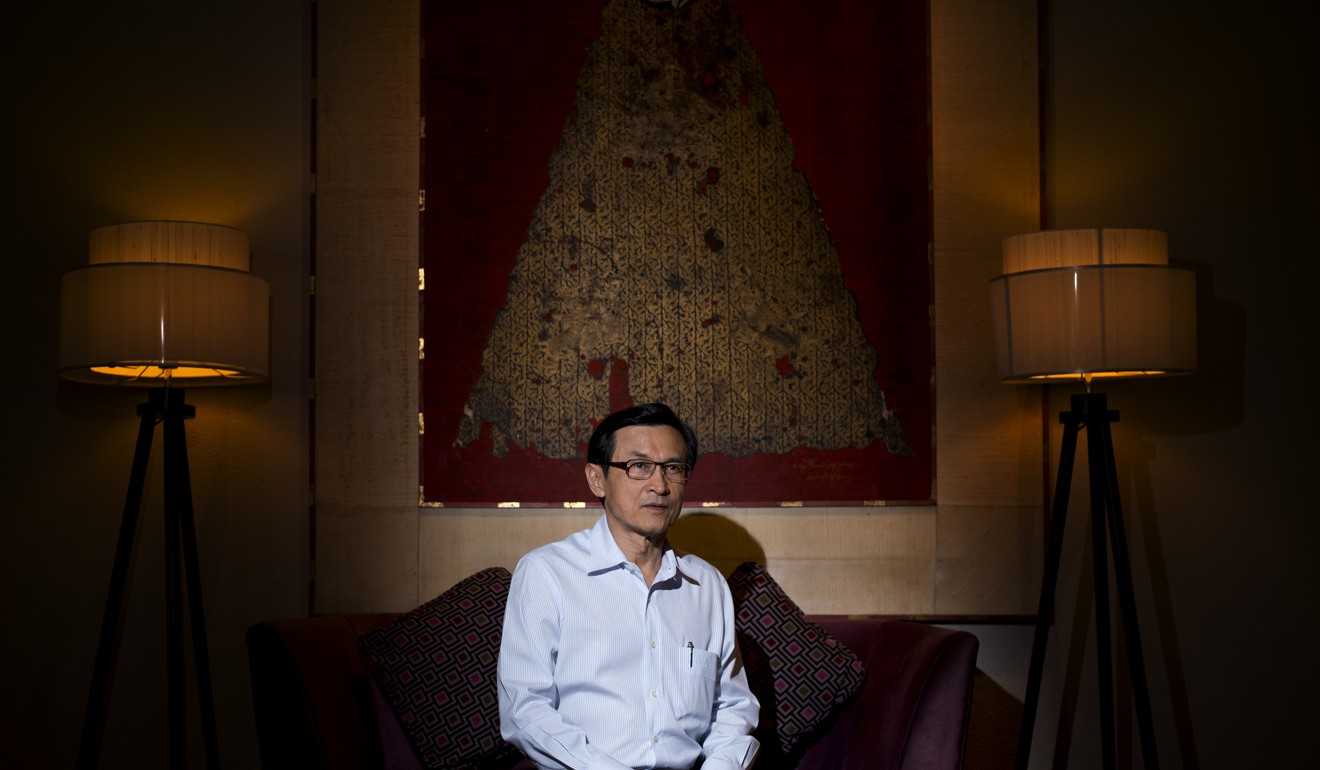 Chaturon Chaisaeng, 61
Member of the Puea Thai Party , former deputy prime minister and former minister of education
On May 27, 2014, the Foreign Correspondents' Club of Thailand (FCCT) was more crowded than usual. More than 100 journalists were pre­sent to listen to Chaturon Chaisaeng, minister of education in Yingluck Shinawatra's government, which had been brought down five days earlier. Shortly after the press conference, six soldiers entered the FCCT with a warrant in hand and called out Chaturon's name. Having defied an order for all members of Yingluck's cabinet to present them­selves to the new authorities, he was arrested in front of dozens of journalists.
"After hiding for a few days [after the coup], I decided to get arrested. So I showed up at the FCCT with that intention," says Chaturon, who also held a variety of positions in the Thaksin Shinawatra government (2001-2006), including deputy prime minister.
"[The military] called me in a couple of times to do 'attitude adjustment'. They asked me to stop making comments, but I just told them that I would never stop."
Before he was arrested, Chaturon's bank account was frozen and his passport was revoked.
He has frequently criticised the junta, and especially the new constitution, which was passed in a referendum in August last year. As a political opponent of the NCPO, Chaturon still faces charges in civil and military courts. He has not stopped calling for an equal dialogue.
"They have to recognise and acknowledge that people on the other side are equal human beings, but this is not happening in Thailand. We are treated like people under the manipulation and control of those who are in power."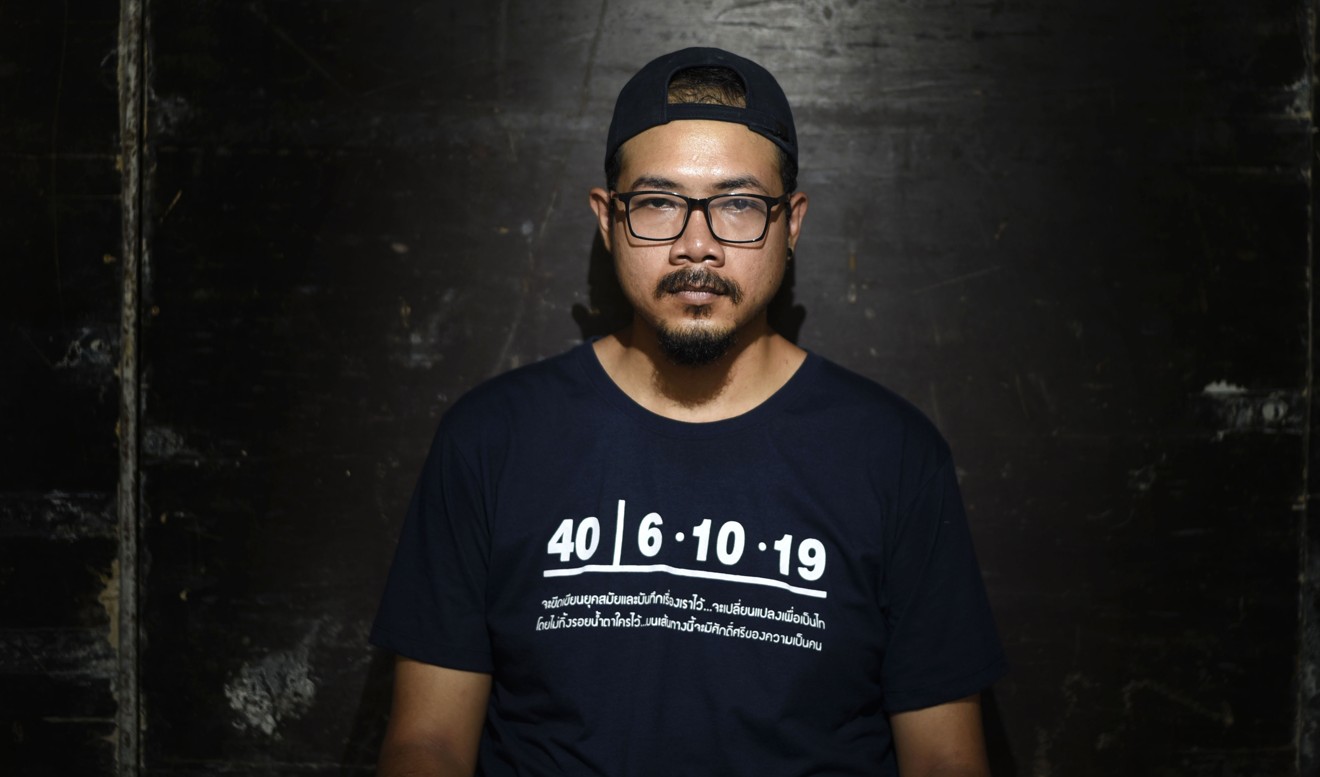 Taweesak Kerdpoka, 26
Journalist at online newspaper Prachatai
"I think they detained me to [...] try to scare me out of reporting the related issues," says Taweesak Kerdpoka, who was detained last year with three activists, including Pakorn Areekul, in Ratchaburi province, after covering a protest. "I'm not scared, and I'll keep doing my job."
The police found "illegal" leaflets about the new constitution redacted by the military in the activists' car. Taweesak says he was subjected to psychological rather than physical violence during his interrogation by police officers.
"The only hope of this country is my generation. No matter what or where we are working, we can see the injustice in the society, and we have the power and courage to change it," he says.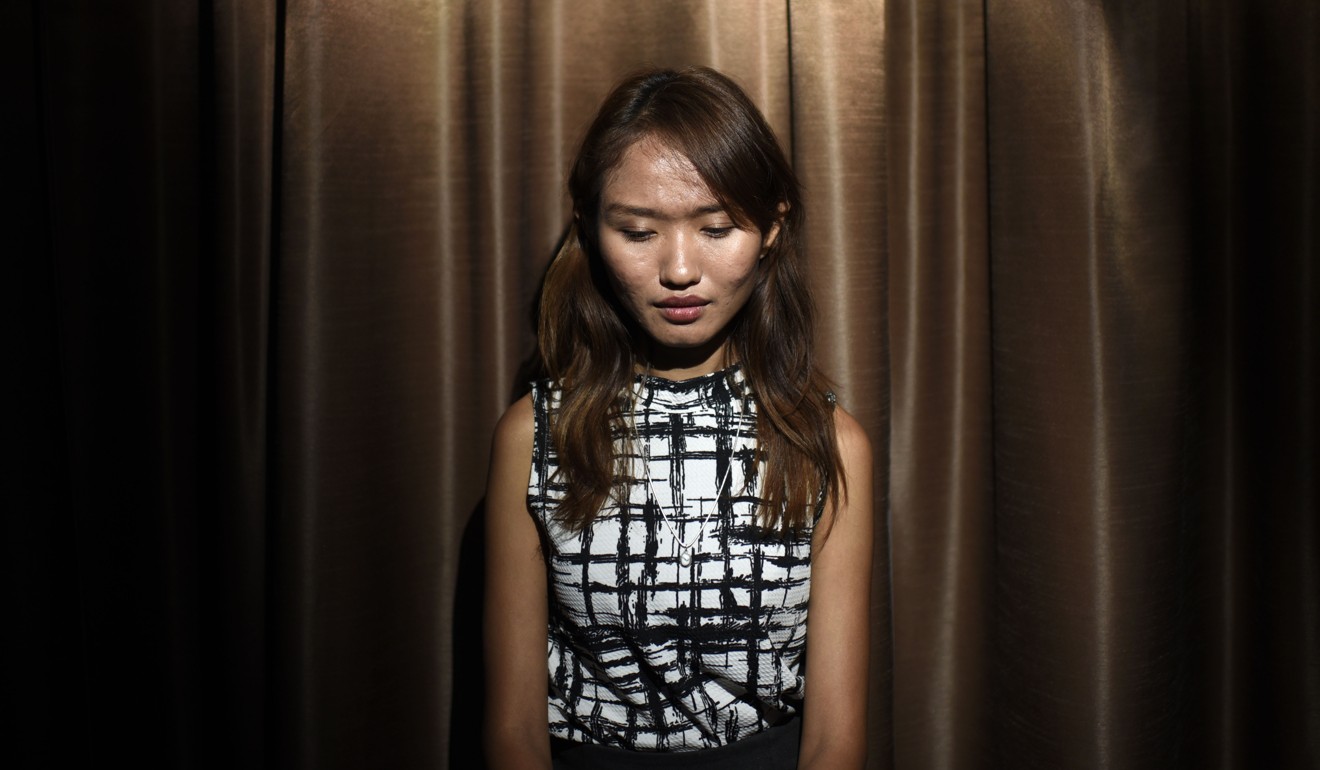 Chonthicha Jangrew, 24
Student of Mahidol University and a co-founder of the New Democracy Movement
"Those who physically abused me are the same ones who arrested me and brought me to military court; this is like a joke," says Chonthicha Jangrew.
Once an environmental activist and now a political dissident, Chonthicha was born into a military family and was taught that running a country is not the military's business.
Along with friends from the New Democracy Movement, she took part in a peaceful protest against the military-led authority at the Bangkok Art and Culture Centre, on May 22, 2015.
"[Police and soldiers] dragged me on the floor violently, I got physically injured and mentally affected. Doctors told me my nerve points at the hip were inflamed. Since then, I can hardly move the left side of my body, and I have to do physical therapy every day," she says.
Chonthicha still faces charges in three cases, all related to interrupting an NCPO order and opposing the junta. She says she and her family receive threats from the military.
"Although it's difficult to live here without justice and safety, I still want to stay and change my country into a democracy with respect for human rights," she says.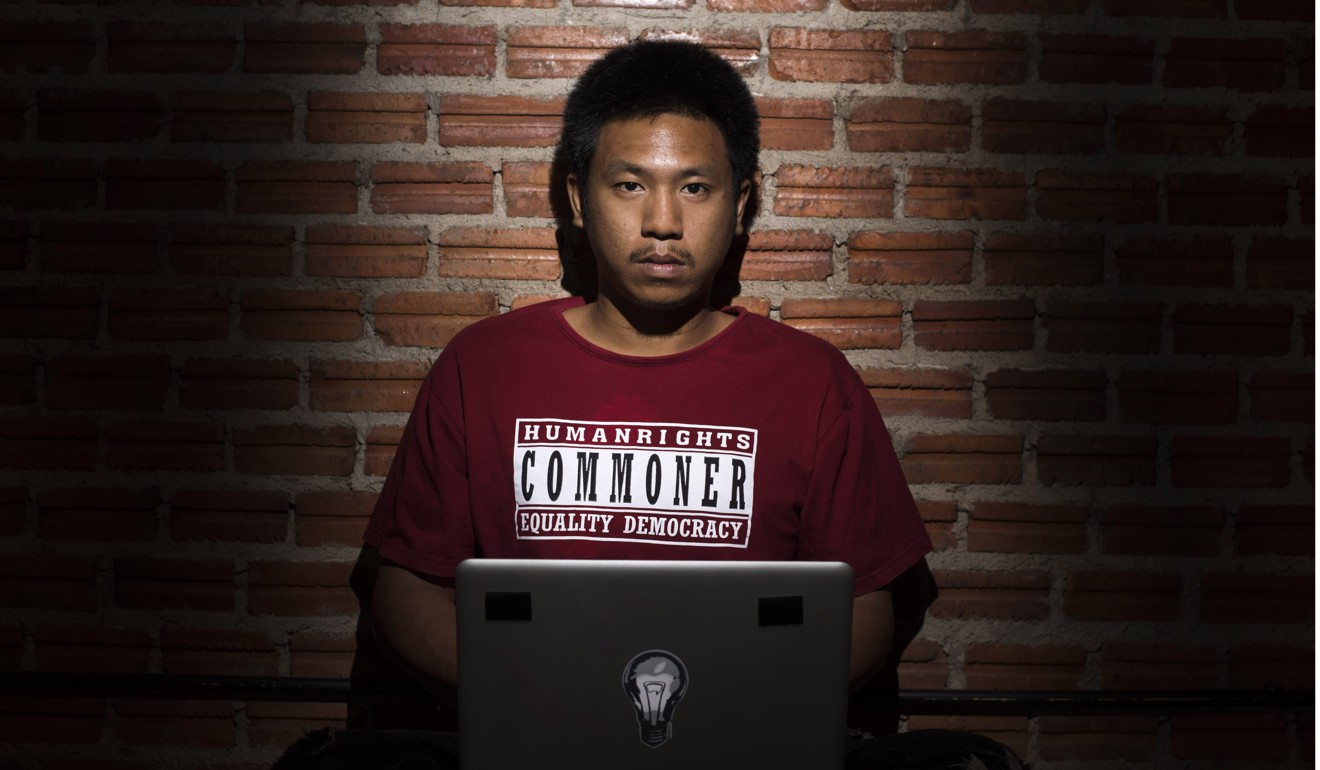 Jatupat Boonpattaraksa ("Pai Dao Din"), 26
Student activist and key member of the New Democracy Movement
Although he had been detained at least four times for his political activism in the previous two years, Jatupat Boonpattaraksa did not expect to be arrested on lèse majesté charges. At about 8am, on December 3 last year, he was participating in an environ­mental campaign when the police came for him.
"They arrested me, did not allow me to contact my family or friends in the beginning, and they took my phone," he says.
A law student at Khon Kaen University, in northeast Thailand, Jatupat feels confident talking about legal matters.
"According to procedure, I have a right to talk to my family and my lawyer, but they found another lawyer for me and tried to make me talk," he says. "I did not accept it. I told them I wanted my own lawyer."
Jatupat, who is also known as "Pai Dao Din", is a prominent anti-junta activist. His Article 112 arrest was for sharing on Facebook a biography of the new king of Thailand,
Vajiralongkorn
, published by BBC Thai. Jatupat became the first person accused of violating the lèse majesté law under the new monarch, who succeeded his father,
Bhumibol Adulyadej
, following the elder's
death on October 13
.
"It is very different from my previous experiences. Article 112 is a very serious accusation, with long-term prison penalties. The military government is using Article 112 as a tool to deal with dissidents like us."
After being released on bail of 400,000 baht (HK$90,435) on December 4, Jatupat was re-arrested after mocking the authorities on Facebook and was denied bail. He is now facing the prospect of a lengthy sentence.
Last month, Jatupat was awarded the Gwangju Prize for Human Rights 2017 by the South Korean May 18 Memorial Foundation. The award ceremony took place on May 18, four days before the third anniversary of the latest coup d'état in Thailand.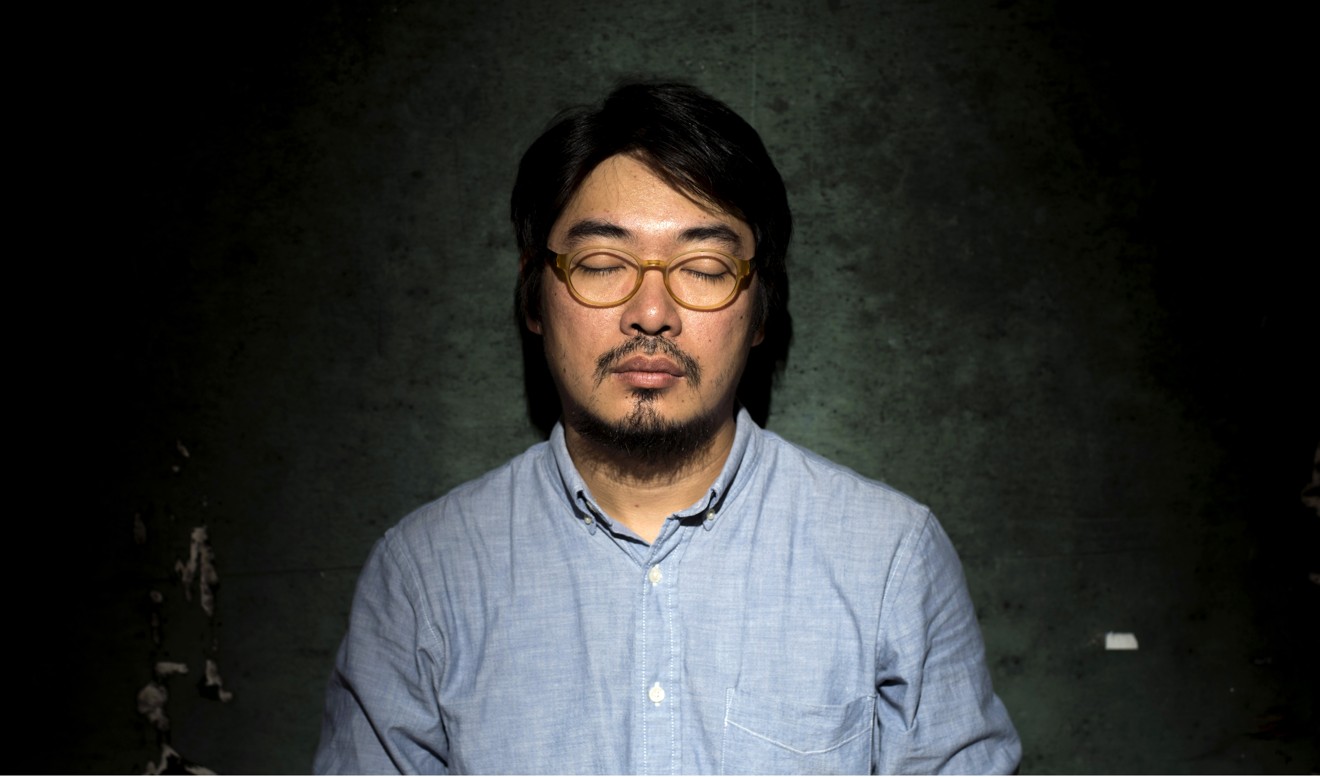 Kengkij Kitirianglarp, 37
University lecturer and activist
"Thailand became a totalitarian country after the 2014 coup; I was one of the 100 people whose names were on TV and announced as dangerous by the military," says Kengkij Kitirianglarp.
A sociology lecturer at Chiang Mai University, in northern Thailand Kengkij publicly criticised the martial law declared by the army before the coup. Since then, he has criticised the military authorities.
When the junta started summoning people of interest after the coup, Kengkij packed a few belongings and went into hiding for a week, until he realised he could not stay on the run forever. The academic turned himself in eight days after the coup, and was taken to a military camp.
"[The military] threatened me, but I did not suffer physical torture," he says. "The soldiers always carried guns when­ever I was out of the room. At first they tried to charge me under the lèse majesté law, but finally they could not [find evidence]."
Before releasing Kengkij on the third day of his detention, the army forced him to sign a letter in which he promised not to participate in or comment on political issues. But he did not stop speaking out. He still teaches at Chiang Mai University and considers himself an "academic activist who supports the red shirt [pro-Thaksin and anti-junta group] movement".
"The junta does not care about the academics, we are not powerful enough to fight against them," he says. "We just try to move on to survive; almost no one believes that we will win the battle."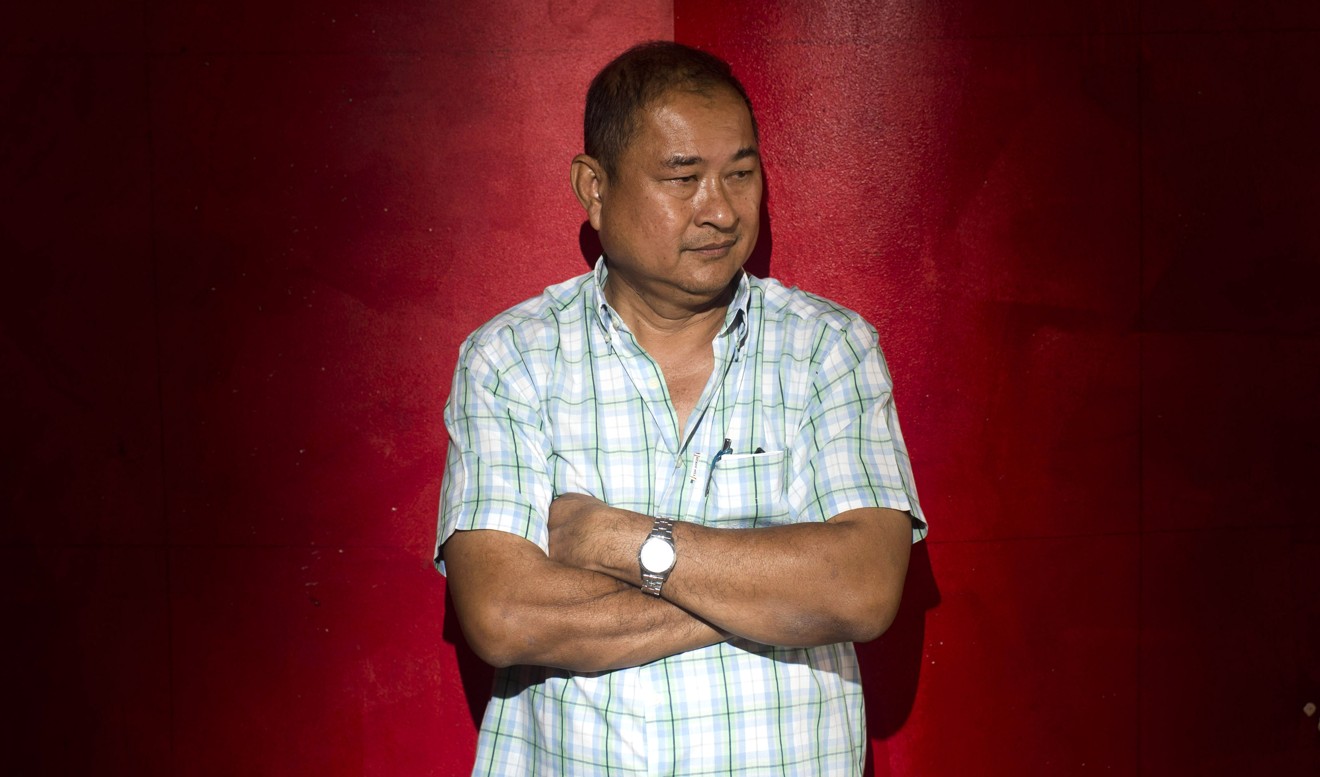 Ongard Tanthanasin, 57
Senior member of the United Front for Democracy Against Dictatorship
"The first time my business was affected by a coup d'état was in 2006," says Ongard Tanthanasin. "I had to close my shop and figure out what else I could do."
Ongard used to sell umbrellas in Chiang Mai but the economic situation deteriorated after the military putsch in 2006 and he had to close the business. In 2009, he joined the United Front for Democracy Against Dictatorship (UDD), the "red shirts", which opposes military power and supports Thaksin. Ongard says he now realises ideology can change society and that justice, equality, human rights and freedom of speech are important for the common people.
In 2014, Ongard was a leader of Chiang Mai's UDD branch and he had to turn himself in, along with many other red-shirts, to the junta. During seven days of detention in a mili­tary camp, he was inter­ro­gated several times.
"Before they released me, I had to sign a paper promising I would not parti­ci­pate in protests against the junta, criticise the junta, leave the country or get involved in political movements."
Three years after the coup, Ongard is trying to keep a low profile and avoid any direct confrontation with the military.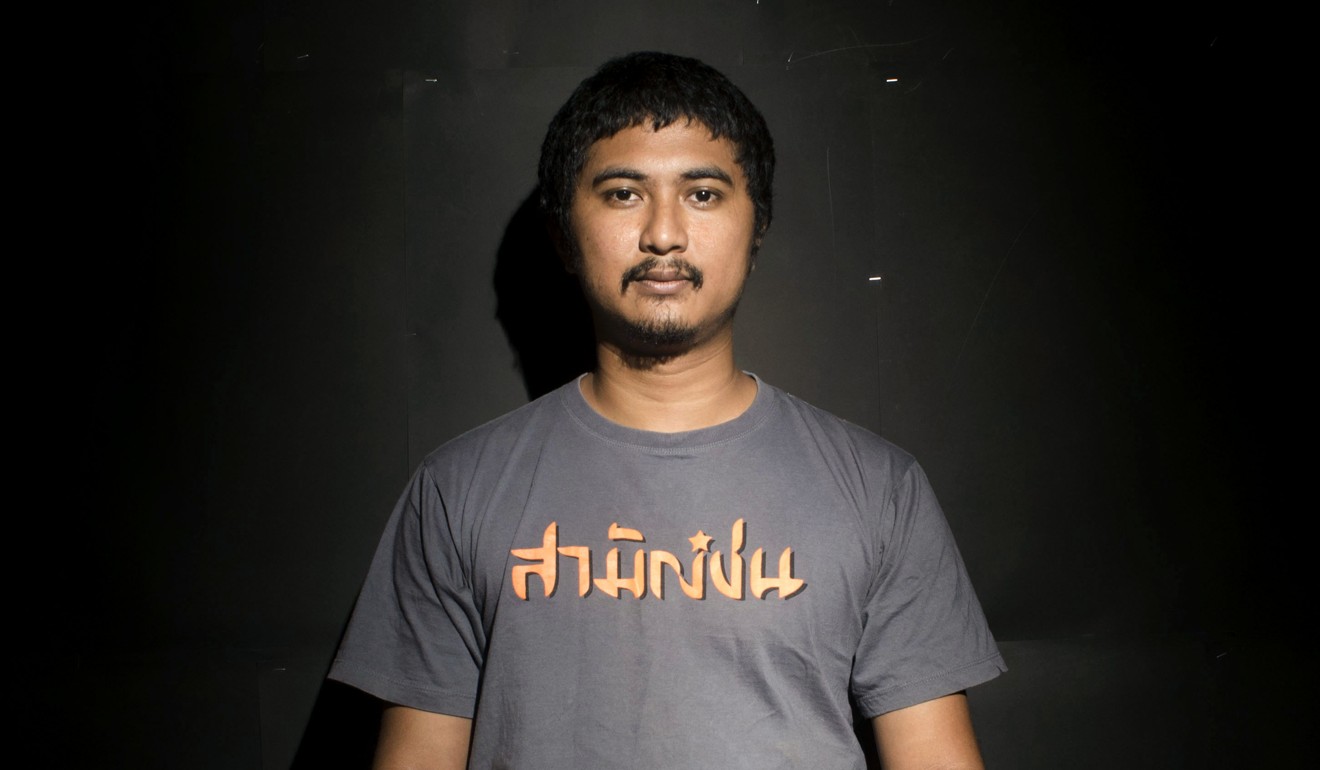 Pakorn Areekul, 28
A co-founder of the New Democracy Movement
"I've been arrested with charges three times; that is almost a 20-year sentence, if I am convicted [of them all]," says Pakorn Areekul.
The first time Pakorn, the son of a rubber farmer in southern Nakhon Si Thammarat province, was detained by the military was on May 22, 2015, outside the Bangkok Art and Culture Centre, as he joined protesters, mostly students, to express their anger towards the coup that had taken place a year earlier. Two days later, he and 13 other students and activists were arrested and held in custody for 13 days.
"They were polite in the beginning, but everyone including me was dragged into the car," says Pakorn. "In the police station, soldiers threatened us in loud voices and asked us why we didn't behave."
The activist is one of the founders of the New Democracy Movement, a group formed in 2015 by students from across Thailand opposed to the junta.
The last time Pakorn was detained was in Ratchaburi province, ahead of the constitutional referendum in August. Police found "illegal" leaflets related to the constitution in his car and "invited" him and three of his friends to have a talk in the police station.
"There is a term in Thai, 'kwam suk', that means happiness. But what the Prayuth government has given us is 'quietness'. It is quiet, but there is no happiness. Elections and parliament are a mechanism to push for solutions, but the military coup led by Prayuth is simply banning people from speaking out. Happiness is gone, only quietness remains."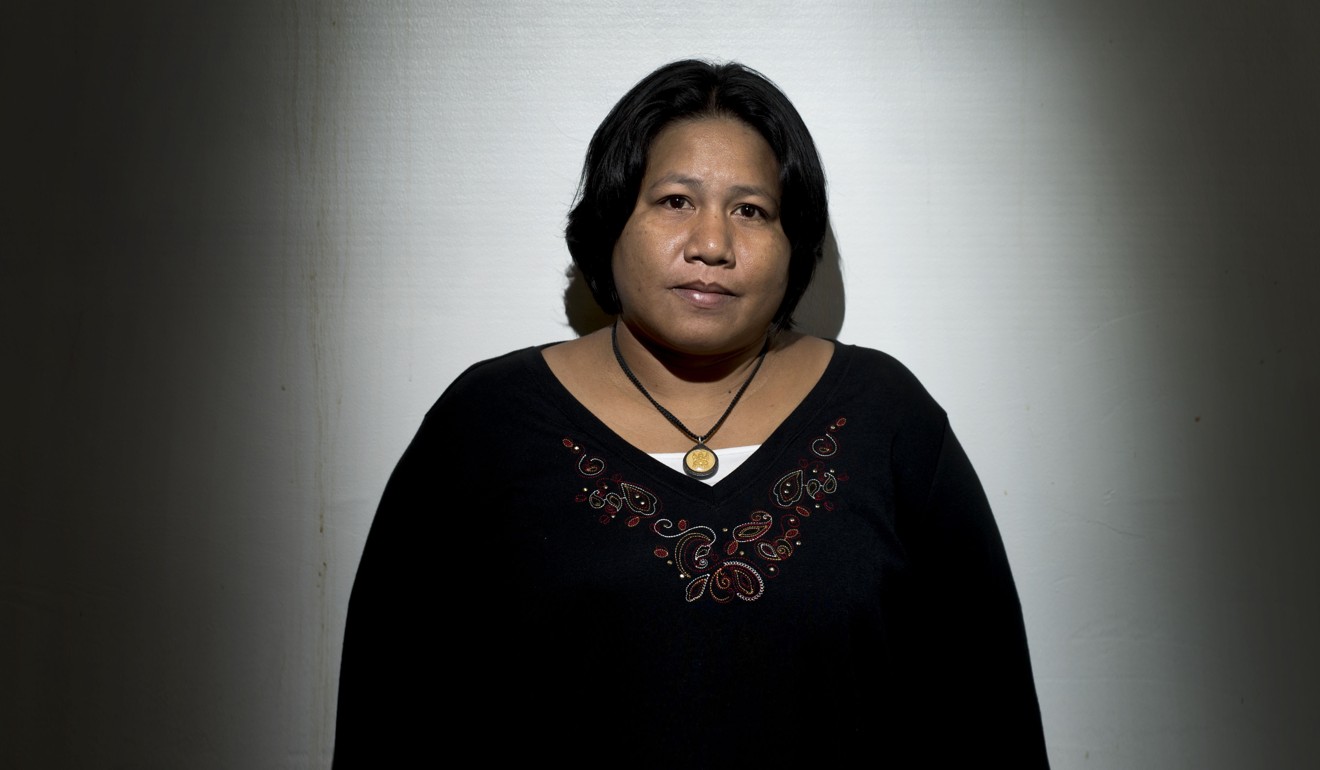 Patnaree Chankij, 41
A Thai activist's mother, who is facing up to 15 years in jail under Article 112
"I was crying the whole way, because I knew that any charge related to Article 112 was serious. It meant that I would be denied bail, certainly would end up in prison and would probably serve a long sentence," says Patnaree Chankij, the single mother of a prominent anti-junta student leader (below).
Patnaree was detained by police in May last year for writing one word – "ja", the Thai equivalent of "yeah" – in response to a private Facebook message from a political activist who allegedly criticised the monarchy. To avoid further discussion of a sensitive topic, Patnaree says she simply answered "ja" to end the conver­sation. Later, she found out from the press that a warrant had been issued for her arrest, for having violated Article 112. The police hadn't notified her and there was no subpoena.
"So I turned myself in to the police, because I didn't do anything wrong," she says. "I wanted to show them my innocence."
Patnaree was detained for a night and released on bail. Her case drew wide attention and criticism internationally. Police dropped the case but a few months later, Patnaree was charged again, by the prosecutor in a military court. If found guilty – and there's no telling when she'll discover her fate – she faces up to 15 years in prison.
She knows that the real target is not her, but her son, Sirawit Serithiwat, or "Ja New" (the "Ja" in his nickname is a coincidence).
"He is a very active student dissident," Patnaree says. "The military wants him to be cooperative. He has been detain­ed, kidnapped and threatened many times, but they know he is not going to stop. So this is the only way to stop him, by pursuing me."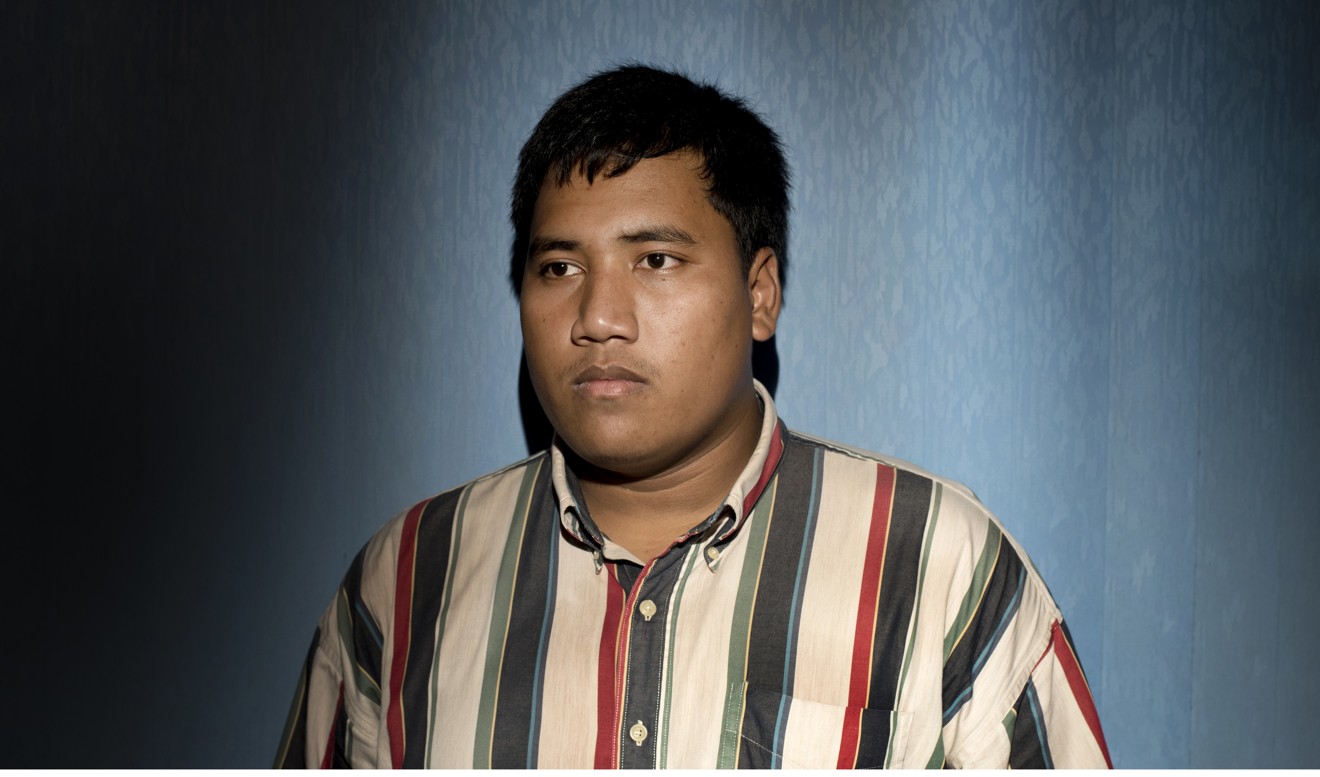 Sirawit Serithiwat ("Ja New"), 25
Activist and political science student at Thammasat University
"I've been detained at least 10 times," says Sirawit Serithiwat. "I've been in police stations, military camps and military courts and even abducted from my university."
On December 7, 2015, Sirawit was detained along with more than 20 other activists by the military and police at Ban Pong train station, in Ratchaburi, as they were attempting to travel to Rajabhakti Park, in Hua Hin, for a demonstration against military corruption. On January 20 last year, Sirawit was taken forcibly from Thammasat University.
"They were quite violent when they abducted me," recalls Sirawit. "I was beaten and kicked, I couldn't see anything at that time, but I knew they were military officers."
Considering the political situation in Thailand and the pro-military constitution passed in the August referendum, Sirawit is not optimistic about the country's future.
"I think it will take a long time [for change]," he says. "The elites and military are still in control; they are those who don't want real democracy for Thailand, economically or politically. Another group of people are still quite weak and suppressed; they are those who want real political reform.
"Revolution is about to come, but I can't predict when it will happen, as I don't know how long those who are silenced can tolerate it."
Piyarat Piyapongwiwat, 40
Contemporary artist
"My artwork is about gender, the changing lifestyle of people, and political ideas," says Piyarat Piyapongwiwat. "Before 2014, the only topic I could not touch was the royal family, but after the military coup, I need to be more careful choosing topics related to politics."
Born in Phrae province, in northern Thailand, Piyarat is a contemporary artist. The communications graduate is interested in social issues related to marginalised groups and political topics. When she went to France to study art, in 2006, Piyarat was a supporter of the "yellow shirts" – the People's Alliance for Democracy (PAD) – a political group opposed to Thaksin and close to some factions of the Thai Army.
"I started to change my political position when I was in Paris, and I had a lot of doubts about the political situation in Thailand after the coup in 2014," she says.
Piyarat realises her career and life as an artist are being influenced by military rule. Fearing reprisals, she does not explore ideas relating to soldiers or democracy, for instance.
"No one can guarantee that I will not be arrested if I express what I really want to express," she says. "I have to self-censor every time I start a new project. Some of my friends are already followed by undercover agents."