I was born in Hong Kong in October 1941, together with my twin sister, Diana. She was bigger and brighter than me and taught me early on that women rule the world. We lived in a flat on The Peak, but my earliest memory is of when we were about 3½ years old, in the summer of 1945, in Stanley prisoner-of-war camp. I remember seeing a big American plane releasing a bomb that landed in the sea adjacent to our camp. A huge amount of fish were dynamited and floated up the beach, and we all got very excited. But we weren't allowed near them: the Japanese ate them.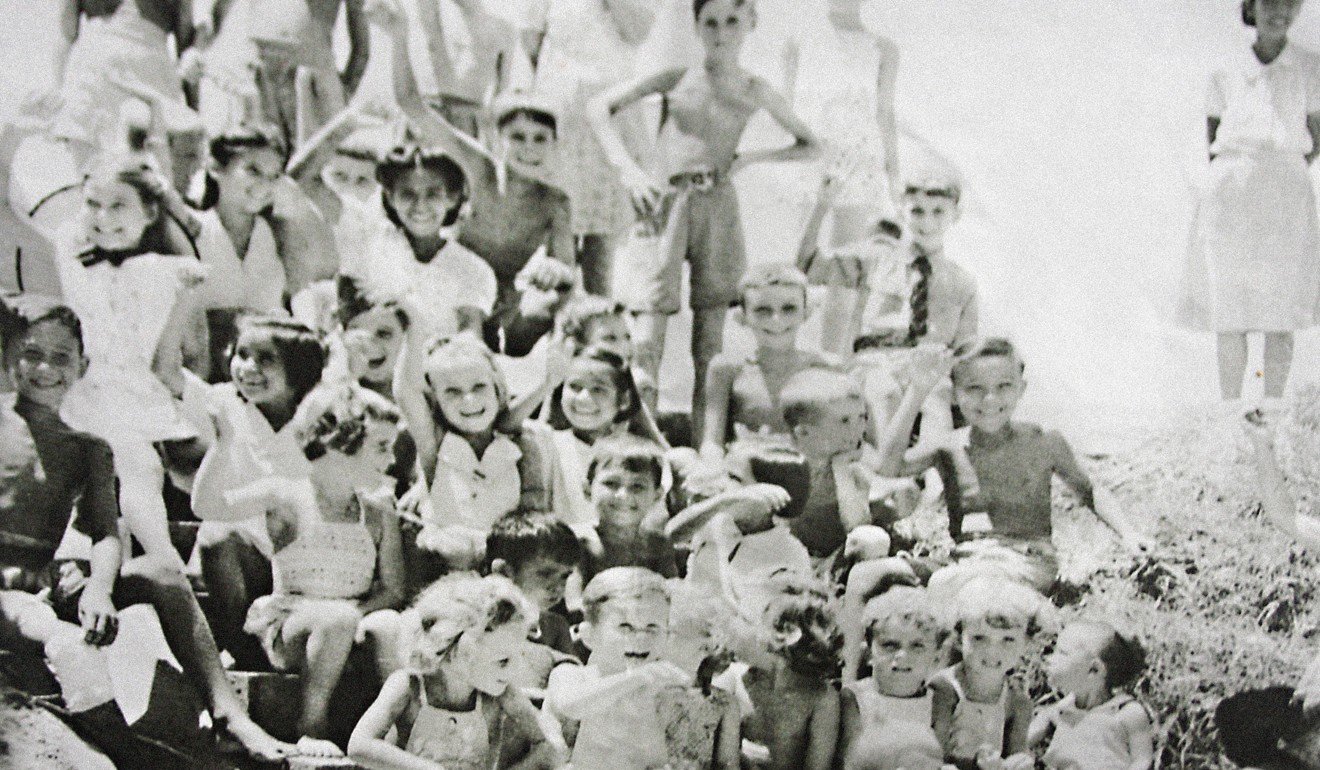 We arrived back in England on December 18, 1945. My father – who had been in Sham Shui Po prisoner-of-war camp – met us at the gang plank. He hadn't seen his twins for exactly four years – since December 18, 1941. My parents then took us to live in Shanghai, where they had met before the war. But then, when Mao's lot were approaching Shanghai in 1949, my mother returned home one day – she was pregnant with my brother at the time – and found Nationalists building a machine-gun nest in our garden. I remember that night: my mother, twin sister and I (aged eight) took a flying boat off the Yangtze River and landed in Hong Kong harbour.
I went to US Army School (in Japan) ... Once, we got hold of an air gun and wandered the streets, shooting out light bulbs ... The children of the victors could do whatever they liked
We stayed with friends and, ironically, went to Stanley Fort School, only a few hundred yards from our former prisoner-of-war camp. But we were allowed to roam free between Stanley and a place called Turtle Cove – a long stretch of rocky beaches and mountains and caves, where we searched for bats and snakes. Then (in 1950) my father's work moved their Asian headquarters – and us all – to Japan.
I went to the US Army School, with rough and tough army kids. Once, we got hold of an air gun and wandered the streets, shooting out light bulbs from the public street lighting. No Japanese would dare intervene. And we got anything we wanted from the shops without paying. The children of the victors could do whatever they liked. The only people we had to watch out for were the American military police – if they caught us they would slap us around and take us back to our parents.
The decisive moment came at my ninth birthday party. My father had to search the departing child guests and strip them of stolen goods. After that, I was sent to boarding school for a better upbringing.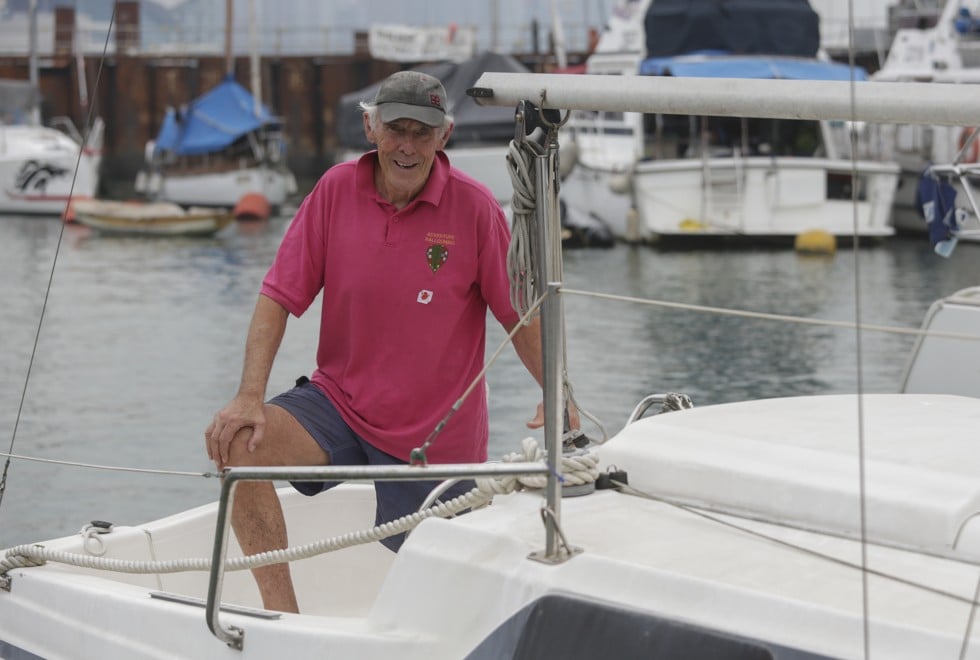 At prep school (in the west of England), I was sporty but I wasn't a star academically. However, I discovered I could get through exams by remembering everything. It's a useful thing for an advocate – you read endless facts in criminal cases, and if you get them wrong it can be a disaster. Once a year, I would fly to Tokyo to see my parents. It took three days by plane. I travelled with a large group of boarding-school kids, including my sister. We discovered that all of us running up to the front of the plane at once would upset the autopilot. I still like turbulence today – because it's just like surfing.
How Hong Kong's POWs kept up their spirits through learning
My first job after I left school, in 1959, was as a clerk for a stockbrokers' firm in London, on £7 a week – half of which went on rent. Suddenly, I was called in and told that the bonus this year, even for humble clerks, was to be my whole annual income in one lump sum. I said, "Am I really to get over £300?" And the boss said, "Yes. In fact, it's in your bank account already, Haynes." So I said, "Well, then, I'm retiring." I went off to Austria and became a ski bum.
Later, I took a pre-med course back in London. I became one of the boyfriends of a married lecturer, Bobby. She was 40, I was 20. I was planning to study medicine in Edinburgh, but she said I could make night into day and day into night simply by speaking, so I should become a lawyer. Really, she just wanted to keep me around for the next few years. It was the early 1960s, and London wasn't swinging yet – but Bobby was.
Surf's up north as Hongkongers join China's 'first surfing contest'
I studied for the Bar exams in London and worked as a tour guide, taking groups of American tourists off to the West Country – which enabled me to indulge in my growing obsession with surfing. I still keep a board at Big Wave Bay and another in Bali. When I go out these days, I can't say I catch waves – but occasionally a wave catches me.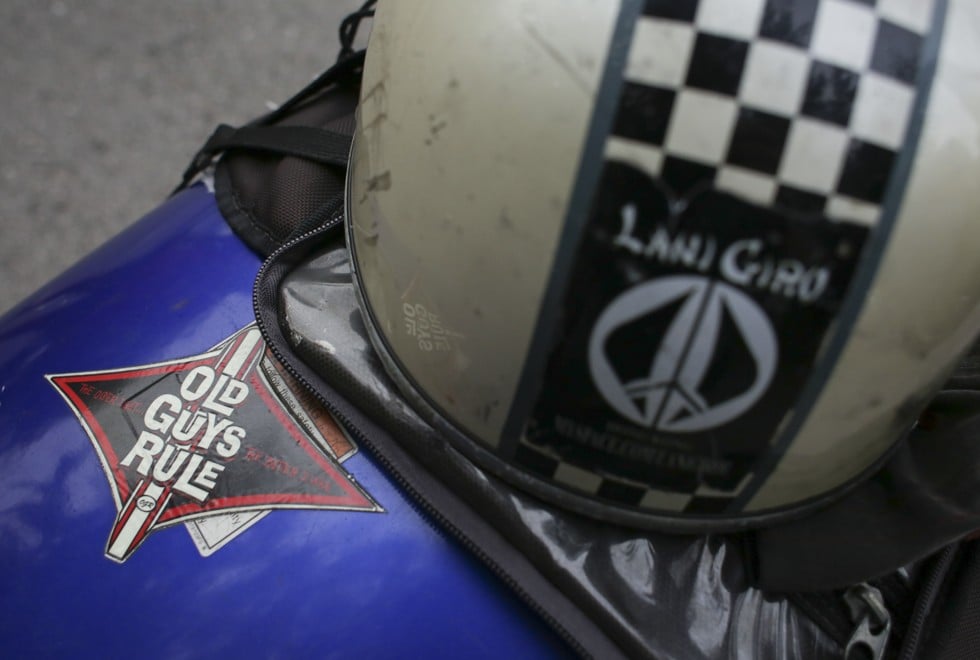 I gatecrashed a party in Earl's Court (in London) – I wasn't sure whose flat it was – and I met this lovely girl called Lizzie. I was this public-school Teddy boy, and Lizzie was artsy and cool. At the end of the evening, I farewelled guests in front of Lizzie, as though I was the host. Then Lizzie turned down my offer of a lift home – because it turned out it was her party. Lizzie and I got married in 1968, and she soon decided we had to have a baby. Rebecca was born in 1970 and Tim in 1972.
Lama Ole Nydahl talks drugs, meditation and losing his soul mate
My love of surfing had led me to begin my legal career on the Western Circuit (in England). Then, after 20 years of the same judges and the same opponents, and finding myself defending even the children of people I had originally defended, I was getting a little bored. So my father suggested Hong Kong.
My first trial here (in 1987) was to defend a Vietnamese refugee who, together with 12 others, was accused of murder. I was asked on the phone what my fee would be. Initially, I said HK$30,000 – but one of the other 12 defence counsels overheard and whispered in my other ear that I should ask for HK$133,880 – so I did, and that's what I got paid. The other defence counsels helped me find my feet in the legal world of Hong Kong – where I'm still practising.
Chris Patten's Hong Kong aide Kerry McGlynn on the handover, coining Asia's World City slogan and never quite retiring
In the early years, I lived aboard a boat in Aberdeen. I got around by motorbike and still do. When I was knocked down in a hit and run, some Good Samaritan stopped to help me – although they stole my spare helmet. I now live on a boat in the typhoon shelter near Tin Hau. My wife lives at our house in England. Lizzie tried Hong Kong for a year but couldn't take the climate, so I drift between Hong Kong and the UK. Six thousand miles of space can produce unlikely tolerance in a marriage.
I'm determined to make my grandchildren fearless of risk and not obsessed with health and safety. I'm teaching them to surf so the girls will be totally fearless – because once you've faced an ocean, the threats man can show you are small by comparison.