I'm third-generation African, with Swedish origins. I manage Garamba National Park (in the Democratic Republic of Congo) for South African NGO African Parks. Garamba is one of the oldest parks in Africa, created in 1938. I am 31 and was born and raised in the Central African Republic – one of those lost corners of the world, which only recently got a bit of media attention because there is a civil war going on there.
I spent my whole childhood trying to run away from the house, people and school into the bush. My mother wasn't impressed but, fortunately, I had a father who had grown up the same way, so he supported me. From the age of about five, I'd run out as far as I could into the wild and get back as it was getting dark.
Hong Kong craft shop staff secretly filmed advising customers how to smuggle ivory across border
As I grew older, I was intrigued by the northern part of the Central African Republic, and at the age of 15 I started working as an apprentice guide there. I started my own safari company in 2006 in Chinko, which then became a protected area managed by African Parks.
The Chinko Project is an example of how, where wildlife can thrive, people do as well. When the Chinko Project started off, the only way to get any income for that region was through hunting, because no tourists would want to go to a country that was already classified as at full civil war.
Hunting was very controlled. There was a strict quota, of old, male non-threatened antelope species that were either going to be killed by a lion or a leopard or die of starvation because their molars were worn down. The revenue generated went to helping the population that was still thriving and reproducing. It's not being utilised for hunting any more.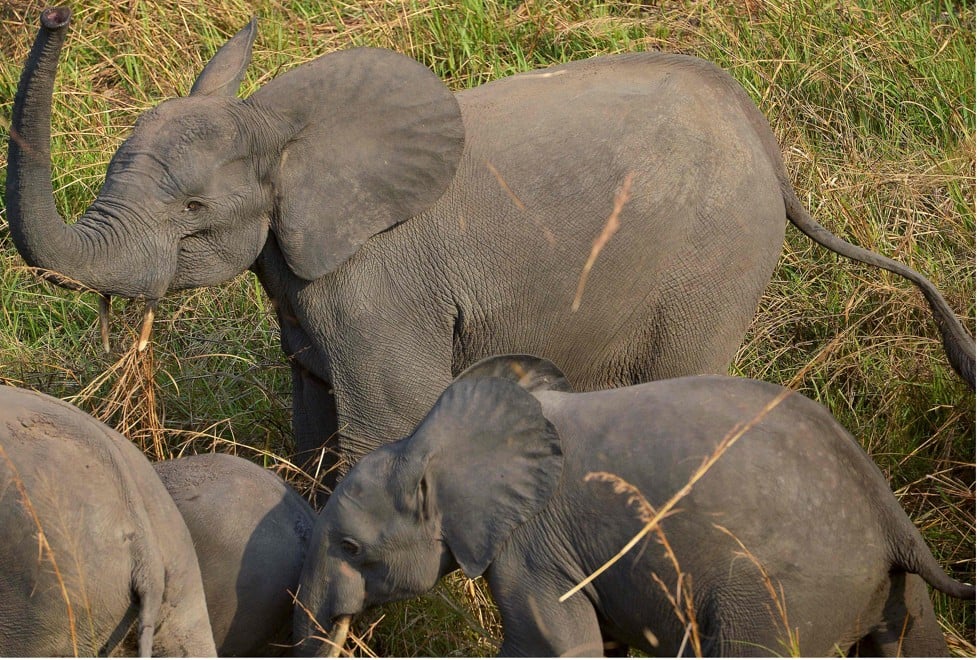 With a growing population of one billion people in Africa, land use for livestock is increasing and often wildlife has to draw the short straw. It's difficult for people in the Western world to understand this. Those who go to normal safari destinations will see the tame Africa, which is great – it's where conservation is working – but few would pay the money required to go to such remote places.
Kenya's wildlife warriors need our help
I wanted to come to Garamba because of its challenges. It's a region that's been left open for decades to different armed groups; it's almost a political wasteland. We had over 20,000 elephants in the national park in the early 1980s, and today we have around 1,000 left. The last of the northern white rhino wild population used to be there, but we've lost them.
With good management and partnership with the government, things are slowly taking a turn for the better, but it's still very unstable. It's an area with an incredible biodiversity, so I want to be part of trying to help develop that.
I've been there for almost three years. We work with over 270 rangers and 90 soldiers to protect the villages on the periphery of the park, and the park itself with its wildlife. We also have ongoing projects on the periphery, including developing alternative protein sources for people relying on wild bush meat.
While people are shredding themselves to pieces in a far corner of Africa, (ivory) chopsticks are being sold in Hong Kong and China. I saw 'Supreme Congo Blood Ivory' being sold here
Garamba is a very violent park. We've lost 13 rangers in the last two years, one of them less than two months ago. We had a shoot-out last year. We were investigating an elephant carcass, the poachers were nearby. We were six, and only three of us are left. Three were killed that day and me and another were wounded.
It's a situation where there are no winners, only losers: the elephants are dead, we're dying, the poachers are dying.
And while people are shredding themselves to pieces in a far corner of Africa, (ivory) chopsticks are being sold in Hong Kong and China. I saw "Supreme Congo Blood Ivory" being sold here in Hong Kong the other day. It's actually just a way of describing a precious type of ivory, but it becomes pretty comical when you know the true story behind it.
Hong Kong must act now on total ivory trade ban, as delays would be deadly
What we are trying to do right now on the front line of protecting elephants and people in Congo is like trying to stop a tsunami by holding out our hands.
Tradition is important, but traditions evolve, and we must change. If people who are consuming ivory knew the real cost, they wouldn't continue using it.
It's not only about animals, or armed rangers dying, it's about children, women and thousands of families being ripped apart, and killed for this trade. Because the people who are shooting elephants and trading ivory are the same people who kill, rape and loot villages in the areas where we are. And the reason they are able to continue is the ivory trade; that's where they're getting their money.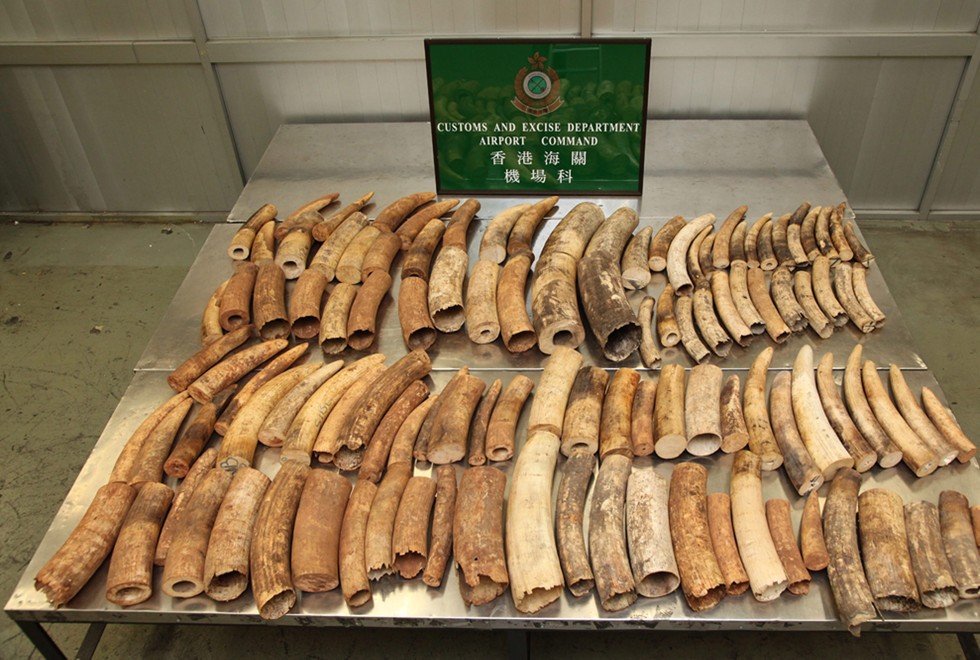 I've had almost no formal education but I've learnt a lot the hard way. In 2012, the Lord's Resistance Army – a rebel group that had been pushed out of Uganda into northeastern Congo, the Central African Republic and parts of South Sudan – killed 13 illegal miners in the most horrible ways.
The local politician funding the mine happened to be the older brother of the justice minister at the time. You normally pay out blood money in Central Africa, so he had 13 families on him.
You need some sort of justice for what has happened, so you catch the first people close by, and that happened to be me, my pilot at the time and 11 other Central Africans working with us. We were thrown into jail for six months before it was cleared up.
There were times when it was quite rough but we made the best out of it, and we always had each other's backs. It wasn't an experience I'd like to live again.
One third of licensed Hong Kong ivory retailers encourage buyers to break the law, report says
Being shot last year was another learning experience. The bullet entered pretty cleanly, broke the femur bone and smashed out the other side but made a big hole coming out of the back of my thigh. I was lucky that it was a few millimetres away from the main arteries, so I survived. But seeing and feeling what it does to your body gives you a lot more respect for people who have been shot in conflicts around the world, and the atrocities that people have been living through.
It's taught me how important it is to respect life – human and animal.
I find that cities tend to be very disconnected, not just from wildlife but from our world, our nature. There are so many ways we can change our way of living and we have a responsibility to do that, not only to save the world, but to save ourselves in the long run.
At the end of the day, it's all down to us. Lawmakers can close down the trade, but as long as people want to have ivory chopsticks, elephants – and people – will be killed. And we'll not stop with elephants. Elephants are just one species, one I'd happily give my life for.
Erik Mararv was in Hong Kong as a speaker at the Royal Geographical Society's "On the Frontline against Poachers: Fighting to Protect the Elephants of Africa" talk on June 5 and was invited here by WWF to attend a Legislative Council public consultation on phasing out the ivory trade.