Unusually for a famous photographer, Fan Ho only ever owned one camera, a classic Rolleiflex 3.5 A (type K4A) that he used as a young man.
Ho was no ordinary photographer, though, and for many decades he was better known in Hong Kong as an actor and a movie director than for the distinctive monochrome images taken with that old camera on the streets of the city.
"My mother told me that he bought it when he was 18 years old but almost certainly using his father's money," says Ho's daughter, Claudia Siman Ho, when we meet at the Crowne Plaza hotel, in Causeway Bay.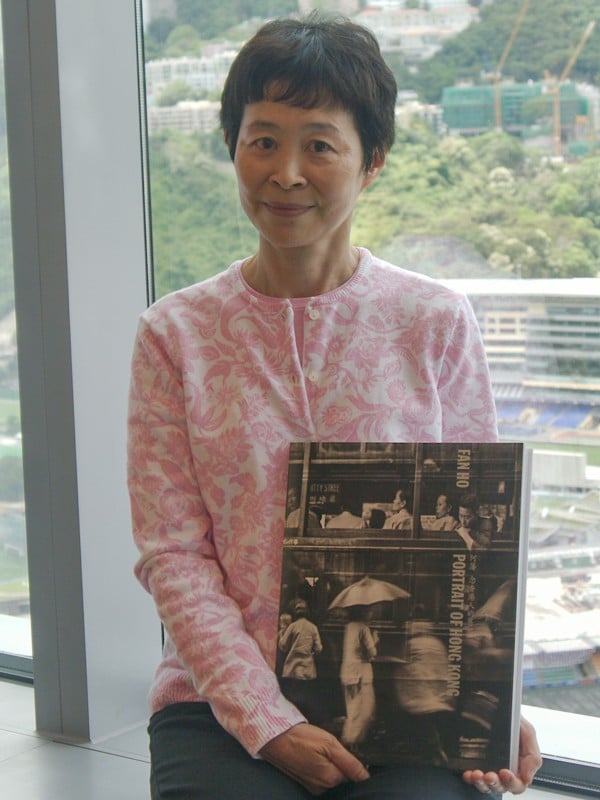 Claudia has spent the past year completing her father's ultimate photography project, which he started in 2015 but was unable to finish before his death, from pneumonia, at the age of 84, a year ago today.
Ho selected about 500 negatives of Hong Kong street life in the 1950s and 60s for a new book of previously unseen work, called Portrait of Hong Kong. His daughter has travelled to the city from her home in San Jose, California, for the book's launch, which coincides with an exhibition and sale of Ho's work at Sotheby's.
"We always noticed his eyes sparkled when he talked about his photography. It was his first and true love and he never wanted to be a commercial photographer – he wanted to be free for self-expression," says Claudia.
Ho also dreamed of being a respected art-house director like his hero, Italian film director Federico Fellini, whom he once met. Instead, he was destined to become the king of the commercial category III (erotic) block­buster, his films laced with steamy love scenes and elaborate fights.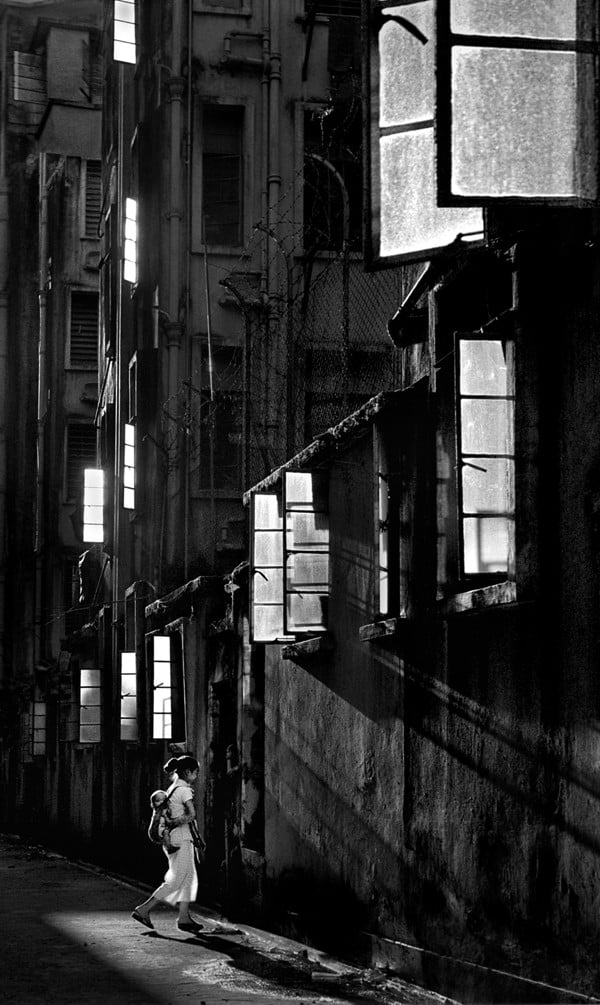 Claudia explains that she and her brother moved with their mother to the United States in 1979 so they could pursue a university education while her father stayed in Hong Kong, visiting whenever he could get away. When Ho retired from the movies, in 1996, he joined his family in San Jose but, she says, he felt increasingly discontent about his career, disheartened about what he regarded as his failure to pursue art and increasingly restless and alienated in suburban America.
"He didn't play sports and he was completely bored. His only hobby was his work and his health started to deteriorate, so the family suggested that his photography might be some­thing he could pick up again," Claudia says.
Photographer Fan Ho's never-before-seen Hong Kong images on show in exhibition and new book
Ho never considered buying a digital camera ("He despised them," says Claudia) and had no interest in photo­graphing the manicured residential streets and highways of the San Francisco Bay Area. Instead, he revisited the huge archive of negatives he had accumulated during his 20s in Hong Kong. He took the photographs to local galleries and they readily agreed to exhibit and publish his work, which had not been seen for decades.
In 2000, Ho held his first solo exhibition of Hong Kong-inspired photography since the 1960s, in Palo Alto, California. It was a huge success.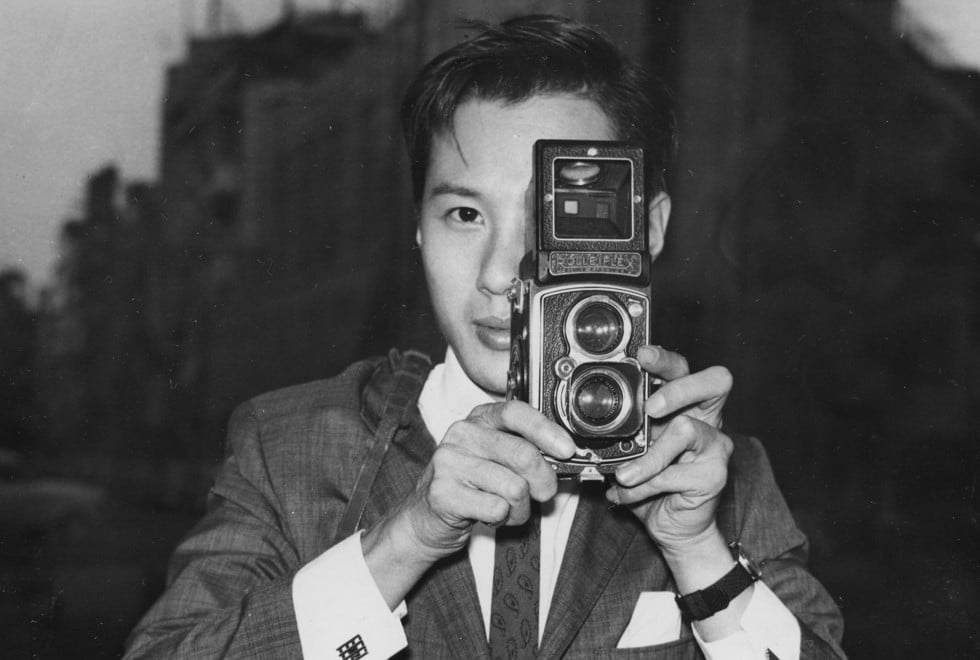 "After the Palo Alto exhibition he started to regain his confidence and happiness," Claudia says. "He had returned to his first love and the way he looked and the way he spoke was different."
That renewed confidence was still evident when I met him on a cold overcast Sunday morning in December 2014, at The Pottinger hotel, in Central, during one of his rare returns to the city he had immortalised in images.
"My street scenes of Central district were taken more than half a century ago," he said, sipping tea, dressed in a comfortable jumper and slightly embarrassed by all the fuss generated by his return to the city. He was a charming, engaging and gracious man who you felt you had known for years and our interview was constantly interrupted by old friends and colleagues wanting to shake his hand, to welcome him home.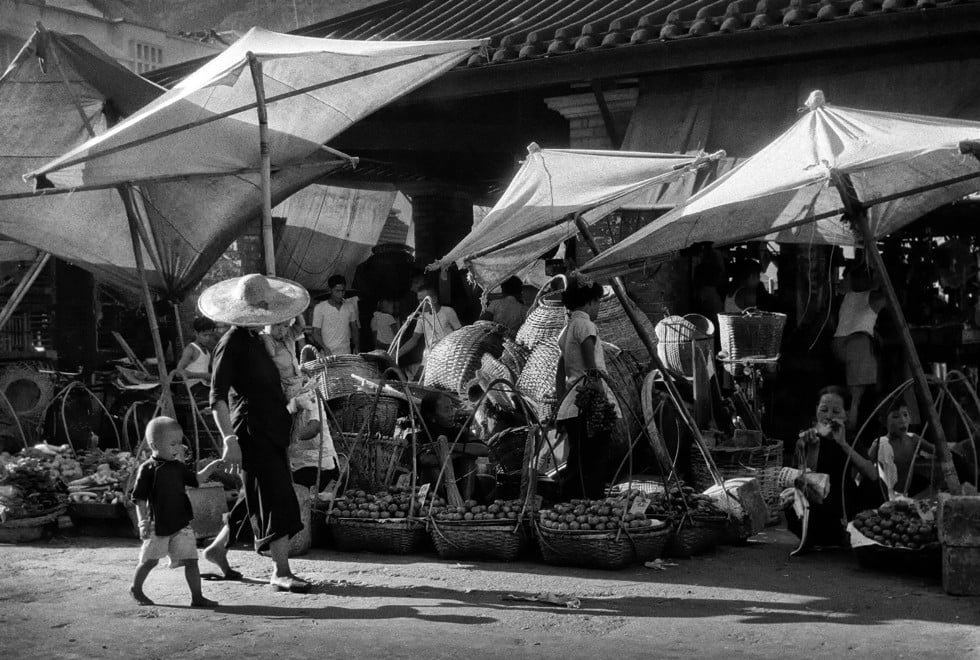 Ho was elected a fellow of the British Royal Photographic Society in 1956 and ranked the best photographer in the world by the Photographic Society of America two years later. He had his first solo exhibition in Hong Kong in 1959 and won most of his 200 or so international awards for photography before the age of 30.
Ho Fan, celebrated 1950s Hong Kong street photographer, dies in California
"In the 1950s and 60s there were many back alleys, narrow streets and open markets – this time I can't even remember how to find my own streets and alleys. It is all skyscrapers and has changed to a degree that I can hardly recognise it," he said, smiling.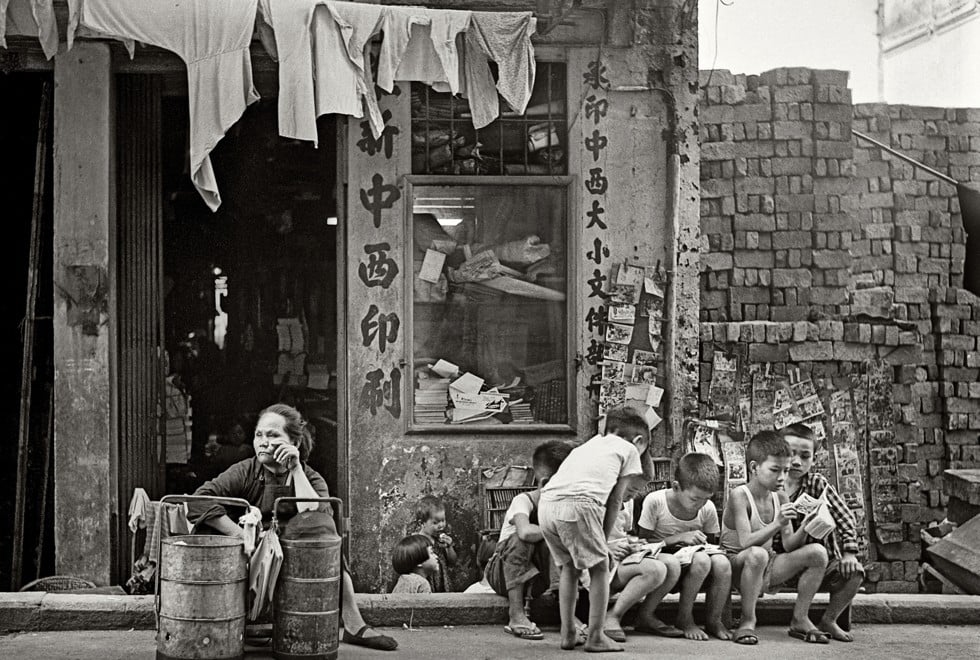 "No matter if I like it or not, change is the eternal truth and you cannot fight against it," he said, before explaining how he started to experiment with the old photographs by clipping negatives together to create fused images. And how the originals took shape. "I always had an instinct for light, shadow, lines and form but the second important thing is the subject matter; the character that will create empathy."
His images are stylised but they are also laden with drama, emotion and warmth. He reaches out to the labourers and rickshaw drivers, street hawkers and old men pushing carts and makes the viewer want to understand their story.
Ho Fan, Hong Kong photographer, on retrieving lost memories
This was by design, not by accident. As he "walked down and down looking for inspiration" from his home on MacDonnell Road, in Mid-Levels, the first thing that attracted him was not the people in a scene but the environment. Once he had identified the perfect setting, he waited for the subject, sometimes for hours and often in vain.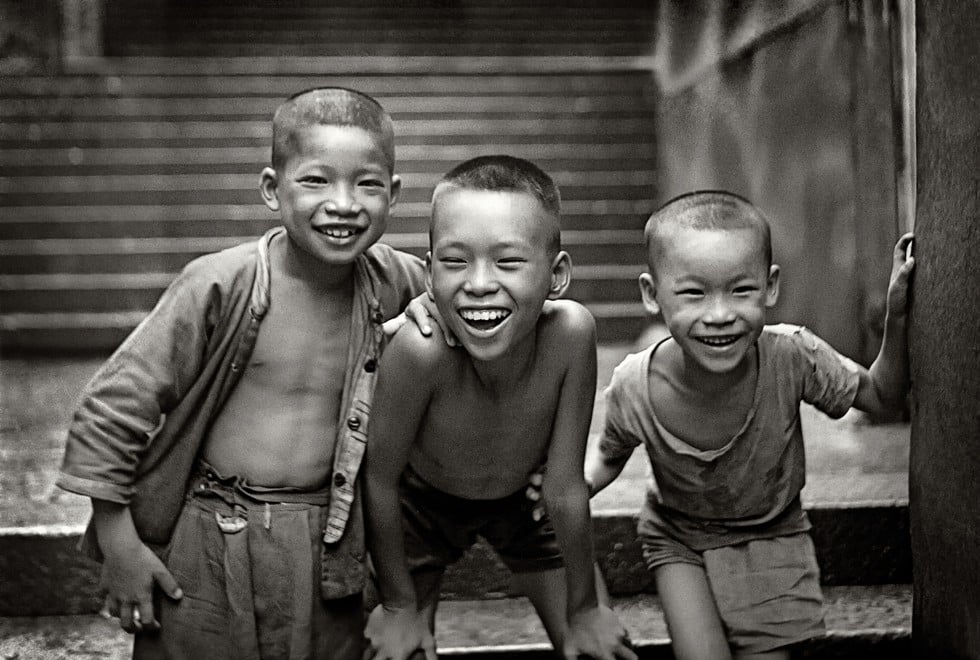 "It does not matter if this is an old man or an old dog. I must just wait and wait until there is something that will touch my heart," he said, tapping his chest before becoming quite serious. "There must be humanity in art. If you feel nothing when you click the shutter, you give the viewer nothing to respond to and you have nothing to convey."
When I suggest to Claudia that unlike the work of most photographers, who are often aloof by nature, preferring to engage with the worldusing their camera as a shield, Ho's is built on warmth and emotion, she looks slightly pale.
Street life: Hong Kong in the 1950s as seen through the lens of photographer Fan Ho
"We feel the same way," she says softly. "Our whole family feel we know the other side of him from working on the book and every time we look at the photographs, we feel the emotion. It might be a different story for each individual but we are all genuinely moved by his work.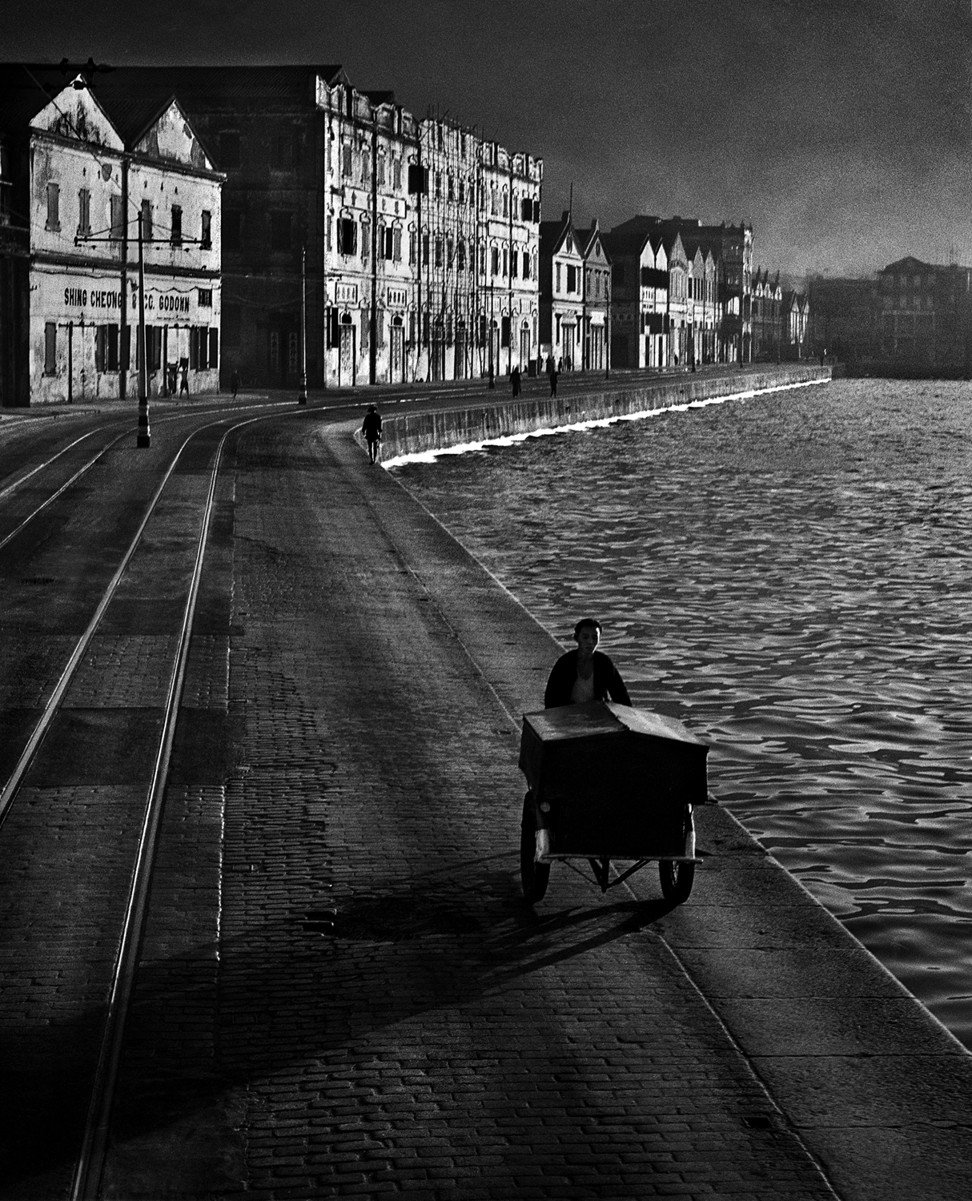 "There is one photograph called As Evening Hurries By– it was the photo he loved the most and the family loves it the most, too," she says. It's a classic Fan Ho image, combining form and technique with humanity. "It's a romantic waterside setting with an old man pushing a heavy cart along a quiet street but the deeper impact is this feeling that the man has been on a long journey and he knows he still has a long way to go. I think each one of us can identify with that," says Claudia, becoming visibly upset, the loss of her father still fresh.
That photograph forms part of the exhibition at Sotheby's, where official prints are likely to be sold for between US$10,000 and US$20,000.
It was illness that made Ho take up photography. He came to Hong Kong as a teenager, in 1949, with his parents, from Shanghai, where his father had had a textile business. He was studying English and Chinese literature at New Asia College (now part of Chinese University) when he started to experi­ence severe headaches. After numerous medical examina­tions, a specialist told him he was probably working too hard.
"They told me just to walk around a bit but I felt like an idiot just walking around Hong Kong, so my father bought me a camera, so I was walking and shooting," he said, and when he submitted his images to prestigious competitions, or "salons", he was amazed when they won.
"The first taste of fame is so sweet. I used the lens to write, instead of the pen. It changed my whole life and I was in my early 20s," he recalled.
However, although both he and his father recognised that he was not suited to the family business, there was no such thing as a career in art photography in the 1950s.
Ho Fan: In Memory of Hong Kong's Iconic Photographer
In 1961, Ho applied for a job as an actor at Shaw Brothers, hoping to convince the then largest privately-owned film studio in the world to let him direct movies.
"Ever since I was a child I would pass the two leading cinemas in Hong Kong, the King's and Queen's theatres, and I loved to watch Fellini's movies, 8½[1963] and La Dolce Vita [1960]," Ho said. "I loved his work and wanted to be a movie director like Fellini."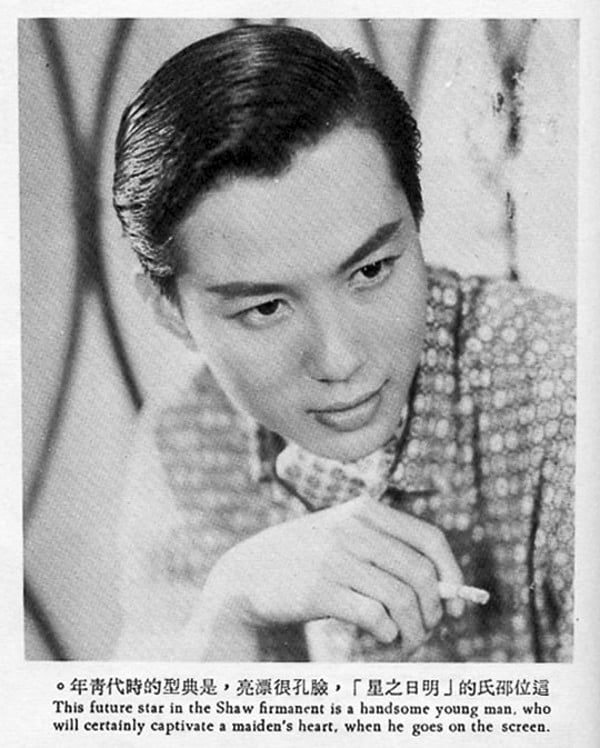 Instead, Shaw Brothers told him a few years of acting would be good experience, so he signed an eight-year contract and starred in dozens of movies, including The Monkey Goes West (1966), the popular four-part adaptation of the classic novelJourney to the West.
In 1966, Ho's first attempt at an experimental movie, Gulf, was declared the best movie at the Banbury Film Festival, in England. By then, though, he had a young family and was the sole breadwinner.
"I had only fame but no fortune," he joked, and his gift for writing, acting and photography, along with his newly won reputation as a film director, made him a popular (and cost-effective) choice for local movie producers. They were looking for the next big thing in action movies, some of which made as much money at the local box office as Hollywood blockbusters.
"In the film business, if you don't succeed at the box office you cannot survive. Because of the award they asked me to direct commercial movies in Hong Kong but it's the 1970s and 80s and if you didn't include some sex and violence, you didn't survive," he said.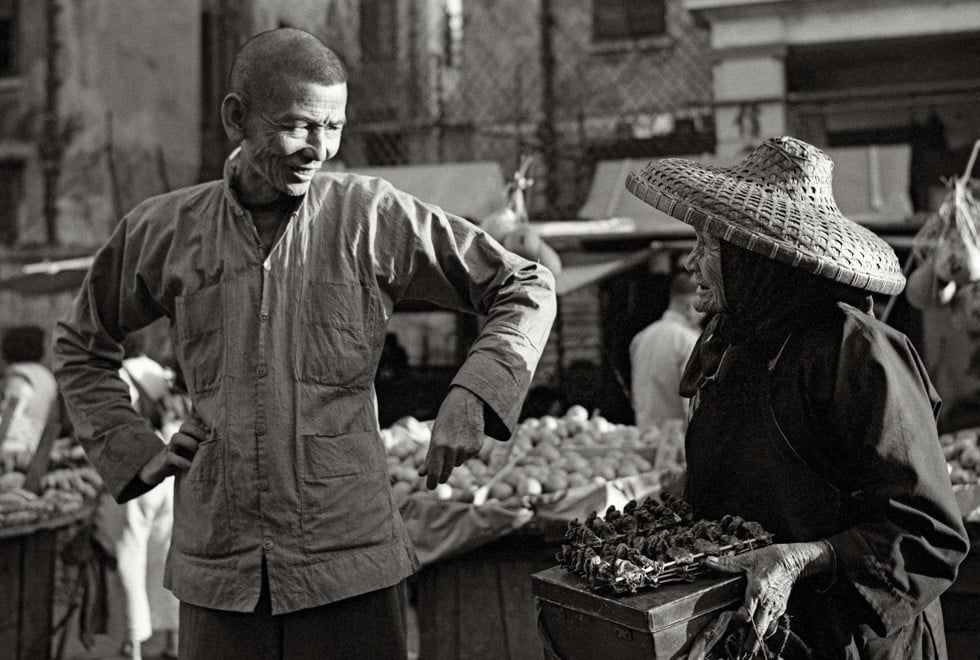 His Temptation Summary (1990) was the first category III movie to take more than HK$10 million at the box office and critics agree the standards of many of the films of that genre Ho made were comparatively high. He was sometimes invited to judge at respected film festivals.
In 2014, he seemed happy to talk about his success in the movie business and I didn't detect the sense of disillusion­ment Claudia describes, but, in retrospect, he was perhaps not speaking with the same passion or animation he showed when he talked about photography.
He remembered being introduced to Fellini at the Cinecittà film studio, in Rome.
"I shook Fellini's hand and asked him about his work and Fellini told me to ignore the critics. 'I do whatever I like,' he said, and I always followed Fellini's advice to follow my instinct."
In reality, though, the opposite was true for most of Ho's movies. He said the producers, worried about how the box office would respond, had changed one of his movies, Yu Pui Tsuen (1986), so much in editing that the original plot, based on a classic tale from Chinese literature, was all but unrecognisable.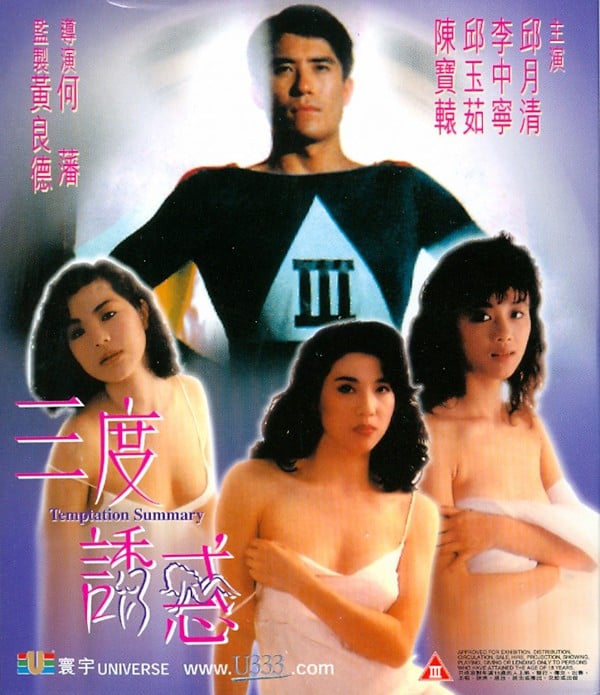 It was a chance sighting of his work in Chicago by Hong Kong gallery owner Sarah Greene that eventually led to Ho's photography returning home.
"I remember that his work just bit me," says Greene, of the Blue Lotus Gallery, in Chai Wan.
She arranged for an exhibition of his work in Hong Kong in 2012 but Ho was not well enough to travel to see it.
"The photography and movie community in Hong Kong knew exactly who he was but many of the younger generation did not," says Greene.
The exhibition helped to re-established his reputation.
"He is often described as the poet with a camera," Greene says.
I did not fully appreciate it at the time but his 2014 return was a long-anticipated homecoming for Ho, being welcomed back to his beloved city not as an actor or movie director but as a photo­grapher and artist. The photo­graphs represented a purer time for him, when he was able to interpret the world as a young artist, as yet unburdened by the pressure of producers and account­ants insisting on proven formulas for box-office success.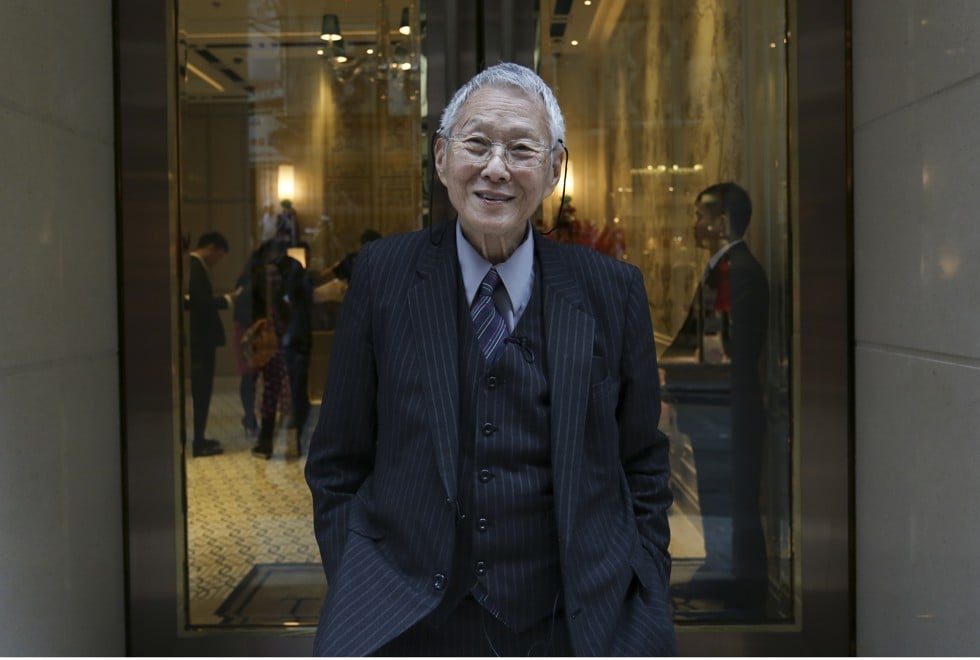 "I will not click the shutter if it does not touch my heart," he said, eyes sparkling.
When I heard the news of Ho's death, I walked to the bookcase and withdrew the book of images he had given me. I had forgotten he had insisted on signing the inside cover.
There are more than 150 images of a subtly different style in the new book, which represents another dream fulfilled by Ho, albeit posthumously. They are more raw and sponta­neous, and document people in private moments, unconscious of the story they convey. There was no interest in this style of street photography in the 50s but now the images are compelling. They demonstrate the essence and spirit of Hong Kong and the unique gift Ho had of being able to portray those qualities.
"Life is not like a movie," he liked to say, "there is no Take 2, only Take 1."
But in a sense, Ho was allowed a Take 2.
"Visual Dialogues: Hong Kong through the Lens of Fan Ho" will run at the Sotheby's Hong Kong Gallery, Pacific Place, Admiralty, until June 30.