Spiritual clairvoyant to British royalty Betty Palko predicted Rita Fan Hsu Lai-tai and her colleagues on Hong Kong's new legislature would not waste time pussy-footing around – there would be a "heavy-handed introduction of new, unexpected rules and regu­lations".
Ominously, Palko said, there would be a "disappearance of something or someone in high places". The rule of law was going to be thoroughly tested but commercial lawyers, rather than human-rights experts, were going to be busy, she felt.
What Hong Kong fortune-teller Kwong Wai-hung foresaw was not dissimilar. "There will be a period of restlessness, a lot of travelling to and from the territory. Hong Kong people won't be able to stay put," he said. But, according to Kwong, July 1, 1997, would be an auspicious day.
As for our economic prospects, summer 1997 was not the time to buy that pied-à-terre in Ho Man Tin, according to Palko's crystal ball. In 1998, property would be a lot cheaper, she predicted. "There will be rules to sort out the property market. Prices will fall," she said.
Kwong, however, was more starry-eyed about our future. The economy would keep booming and economics would remain more important than politics to people. Buy, he urged. If people wanted to get into the housing market, they would have to act imme­diately, as prices could only go up and up.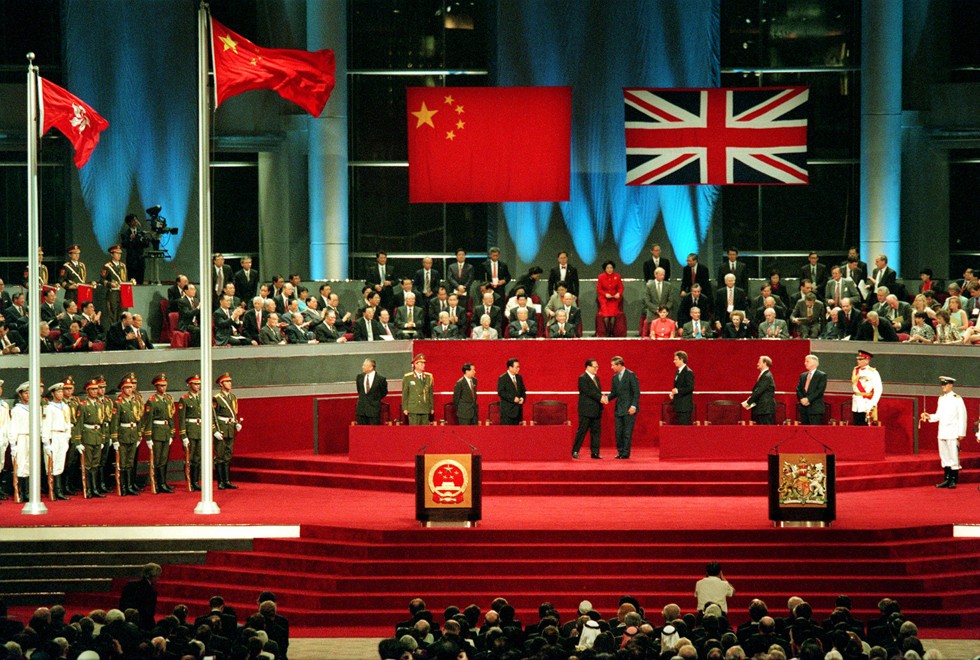 2017 UPDATE
First blood to Palko; property prices in 1998 were indeed cheaper – a lot cheaper. The market collapsed and prices fell by as much as 60 per cent from their 1997 peaks as the Asian financial crisis took its toll (neither of our two experts saw that one coming). Hong Kong's first chief executive, Tung Chee-hwa, had pledged to open the doors to 85,000 new flats a year for a decade, to curb prices, but in July 1998, as those prices plummeted, the government suspended land sales and revised the annual new-homes target down to 50,000.
Palko wasn't quite so accurate with her prediction of the immediate introduction of tough new laws. It would not be until September 2002 that the government proposed an anti-subversion law to comply with the Basic Law's Article 23, championed most visibly by secretary for security Regina Ip Lau Suk-yee – and we all know that didn't end well.
As for Kwong's "period of restlessness", with many people coming and going, when has that not been the case in Hong Kong?
---
CHRIS PATTEN
Palko: Patten's days in the spotlight are not going to end on Tuesday (July 1, 1997) morning. In fact, William Hague, the new leader of Britain's Conservative Party, should watch his back. "[Patten] is going to go back to England to play a big part in English politics. In fact, I think he could be the next Conservative prime minister."
But there's a warning, too: Patten is very thin-skinned and oversensitive to criticism, and that could cause him trouble if he doesn't take care. "He must not overreact to that. If he does, he could lose everything he has worked towards."
Chris Patten questions UK's 'sense of honour' over Hong Kong's future
Patten could follow in the footsteps of Benjamin Disraeli and Winston Churchill as a prime minister and a writer, too. "I see him writing a book, many books. Perhaps not tomorrow, but one day."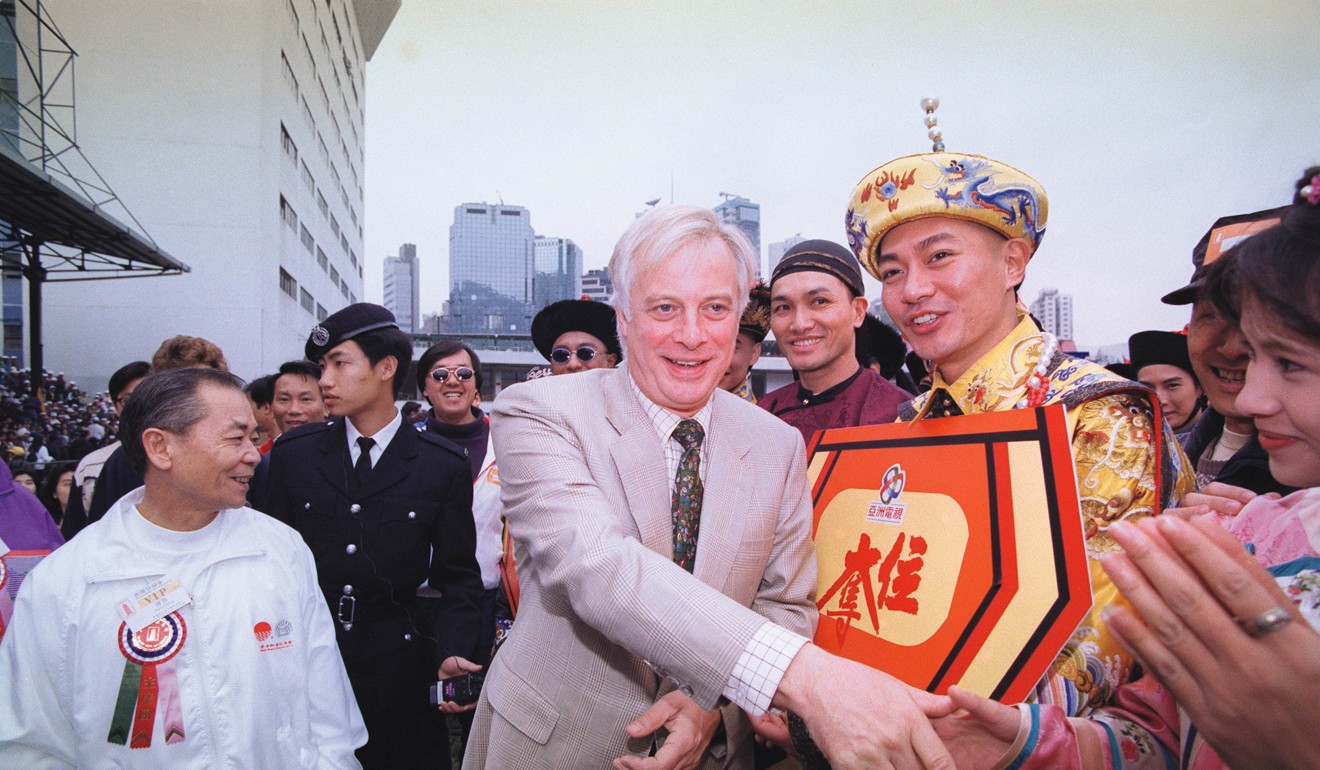 Kwong: Patten will never be Britain's prime minister. He doesn't have the chin or the mouth for it. These parts of the face are significant for everyone at Patten's age of 53. The good news is they show a prosperous and happy old age. He also has a "good nose, which means fame and fortune in middle age". His long earlobes show his wife, Lavender, and daughters take good care of him.
Patten should write his autobiography and take advantage of his "versatile face" to work as a middleman. In one sense, at least, Patten has a huge future ahead of him. "We may call him fat now, but he will get even fatter. But he is earth, like Tung Chee-hwa, which means he should never go on a diet. It isn't good for luck."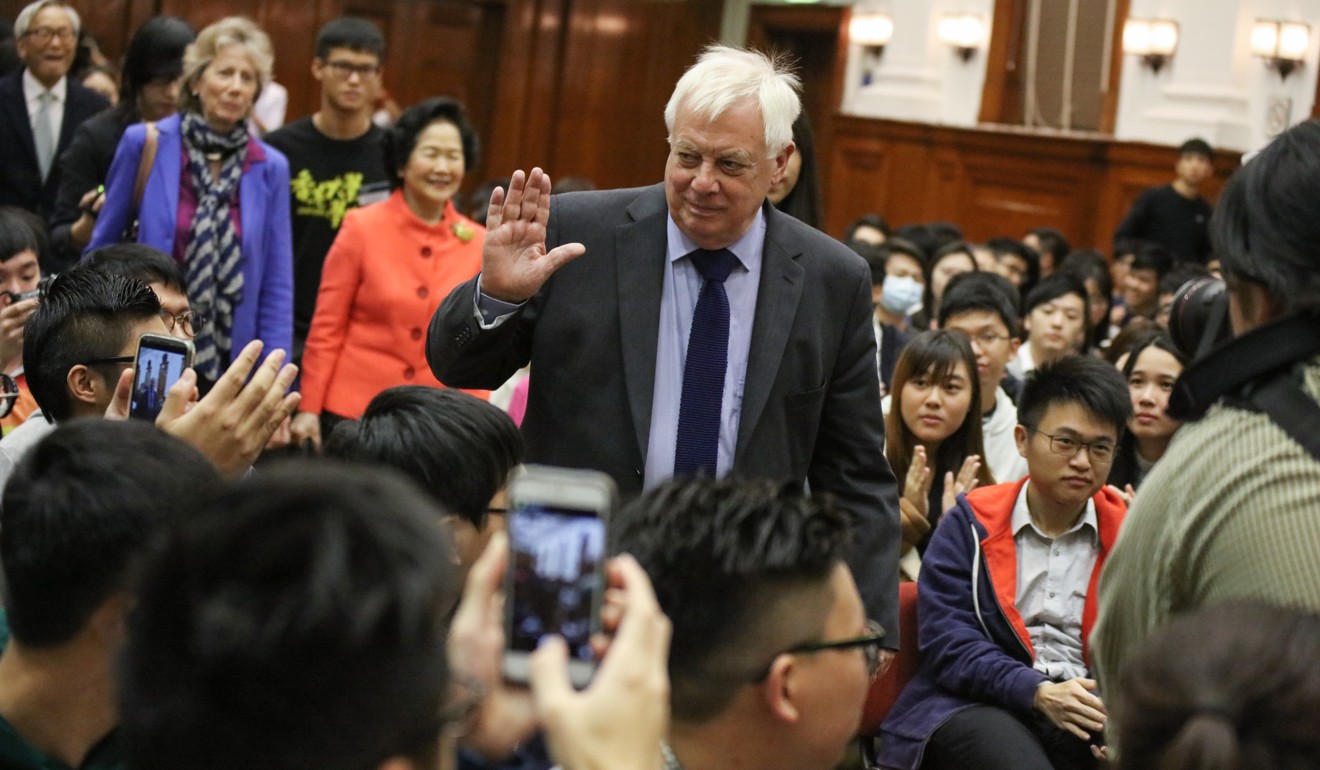 UPDATE
Patten didn't become prime minister – or, at least, his chin and mouth have prevented him from getting the job thus far. Although Hague had nothing to fear, the ex-governor did return to politics, as Britain's Commissioner for External Relations to the European Commission, in 1999.
As Palko predicted, Patten didn't write a book on July 1, 1997, but has since written a few, including East and West: The Last Governor of Hong Kong on Power Freedom and the Future (1998), doing a little forecasting of his own, and, as luck would have it, one that is being released this week, First Confession: A Sort of Memoir.
As for dieting, Fatty Pang, as Patten was affectionately known in these parts, was apparently ignoring Kwong's advice even as the handover approached, having adopted a cabbage soup diet before embarking on what he called a "culinary jihad": the farewell lunches and dinners arranged for him before the Big Off.
---
TUNG CHEE-HWA
Palko: Tung is not going to be in the hot seat for long. "He is the one I see disappearing. He will be out before the end of the year." And it is all his own fault.
"He is a very insensitive man. He is going to say something or do something that will annoy everybody. He has no idea about politics – he is a businessman." Tung needs to learn to be more tactful and also to speak for himself. "He allows others to take over and relies on their guidance and opinions, even to his disadvantage."
It isn't all bad, though. Tung's business will be unaffected by his political fortunes. He was just in the wrong place at the wrong time. "He could be good in a different job. But this is not the right job."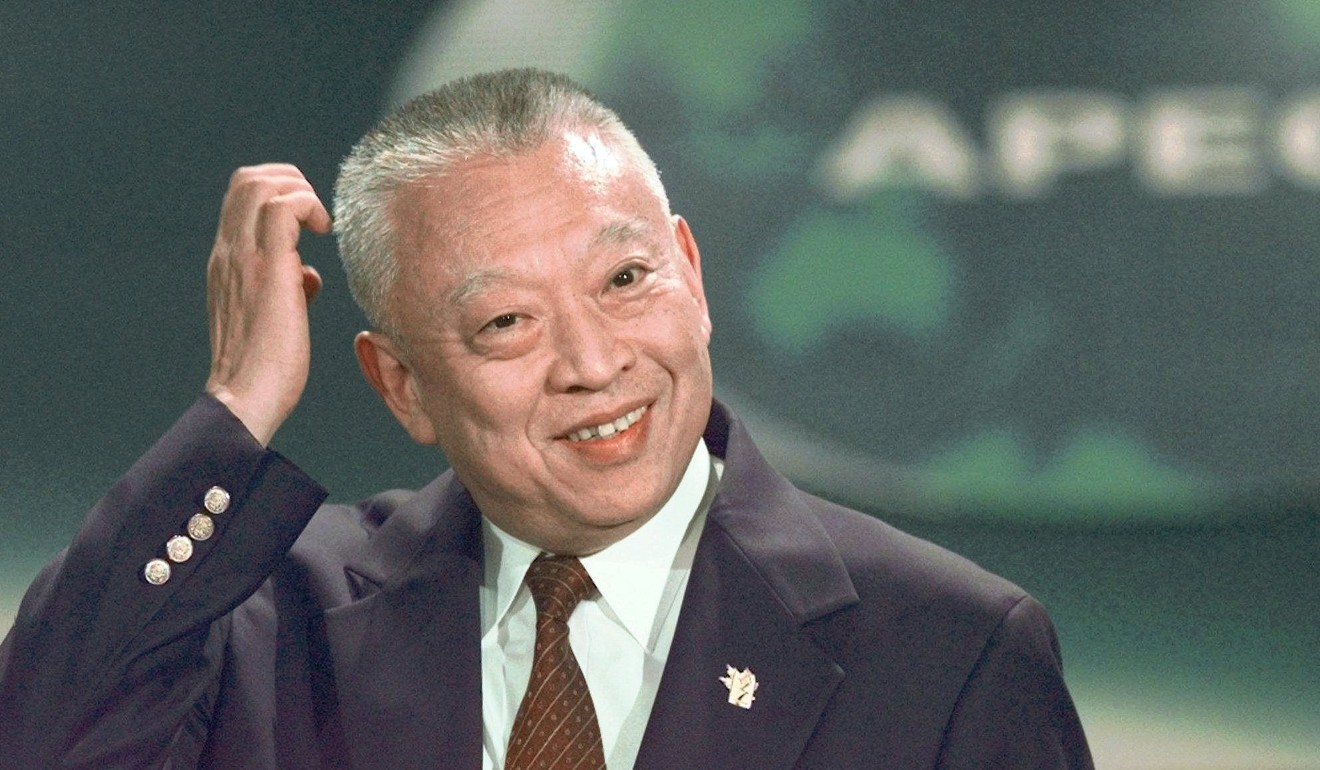 Kwong: Tung's political success is literally written all over his face – he has a great chin, which means a lot of people are behind him. He has two firm lines around his mouth, which is also excellent because it means "people will listen to him. You must have those to be senior in politics or no one will believe you." There is, however, a mark under his lips which indicates minor problems in the future, especially from the ages of 61 to 63 (Tung turned 60 a few days after the handover).
His main problems will be over unhelpful subordinates. But his mouth is lucky, which means Hong Kong will be lucky. It is a righteous, conserva­tive face. Tung is a good father and a careful businessman. However, it is just as well that Hong Kong has already become a wealthy place. "With this face, he could not be a leader of a poor country. He isn't aggressive enough."
UPDATE
Wrong, Palko, Tung was in power for more than 7½ years, longer than either of his two successors, and still hasn't "disappeared", as he now is a vice-chairman of the Chinese People's Political Consultative Conference.
Former HK chief Tung lays out the case for consultative democracy, Chinese style
You can't argue against Kwong's "minor problems" from the ages of 61 to 63 – everybody of that vintage suffers from "minor problems" of some sort – but Tung's major problems would come when he was between 65 and 67, with the Article 23 kerfuffle and then a public dressing down by premier Hu Jintao, in December 2004, before Tung tendered his resignation, on March 10, 2005.
---
MARTIN LEE CHU-MING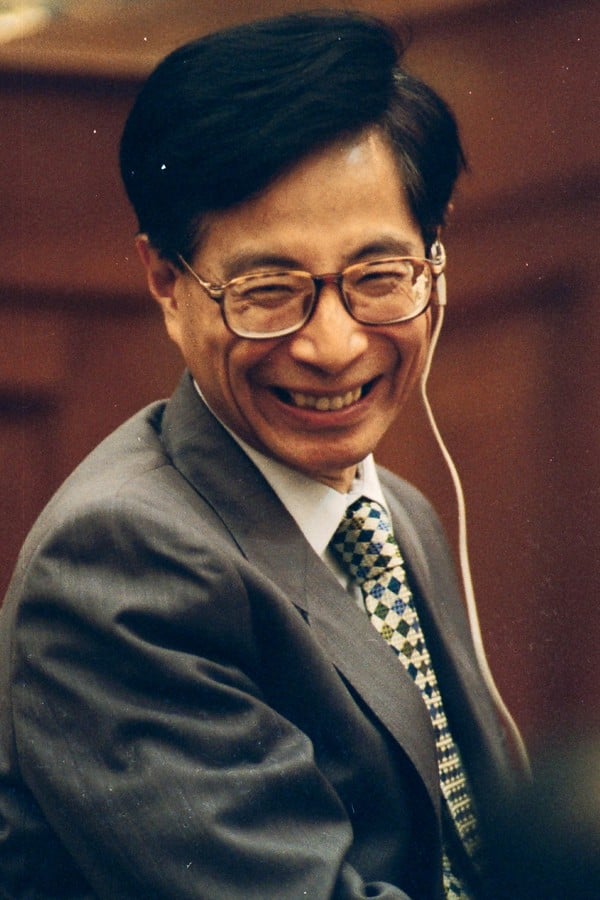 Palko: If he plays his cards right, Lee has plenty to look forward to. "But he must be careful and step back in the next few months if he is to achieve long-term success. His time will come." He will certainly remain a leader. "He is a constant driving force and will want to change the lifestyle of those around him, for whom he feels responsible."
There is no sound of prison doors clanking shut or worse, but Lee should not risk other people's freedom. Demonstrations right after the handover, for example, are not recommended. "If he is not careful, he could provoke violence. He could do more harm than good. Why fight something that hasn't happened yet? That way he is making it happen."
Kwong: "You would expect he might lose after July, but actually he has a lot of luck left." Not quite as much luck as Tung, however. "He will never be chief executive because he doesn't have a wide chin." But in politics and law, Lee has a bright future.
His luck will rub off on the Democratic Party. He will play a "significant role" in the new Hong Kong special administrative region and will always get help from outside the territory.
The one cloud on the horizon is indicated in his eyebrows. There will be problems with partners, always with men rather than women. His eyes and long nose are good but show Lee is both stubborn and subjective, hard-pressed to see life from another's point of view.
The worst part of his life is behind him. "He has bad ears, but that often only means a bad childhood."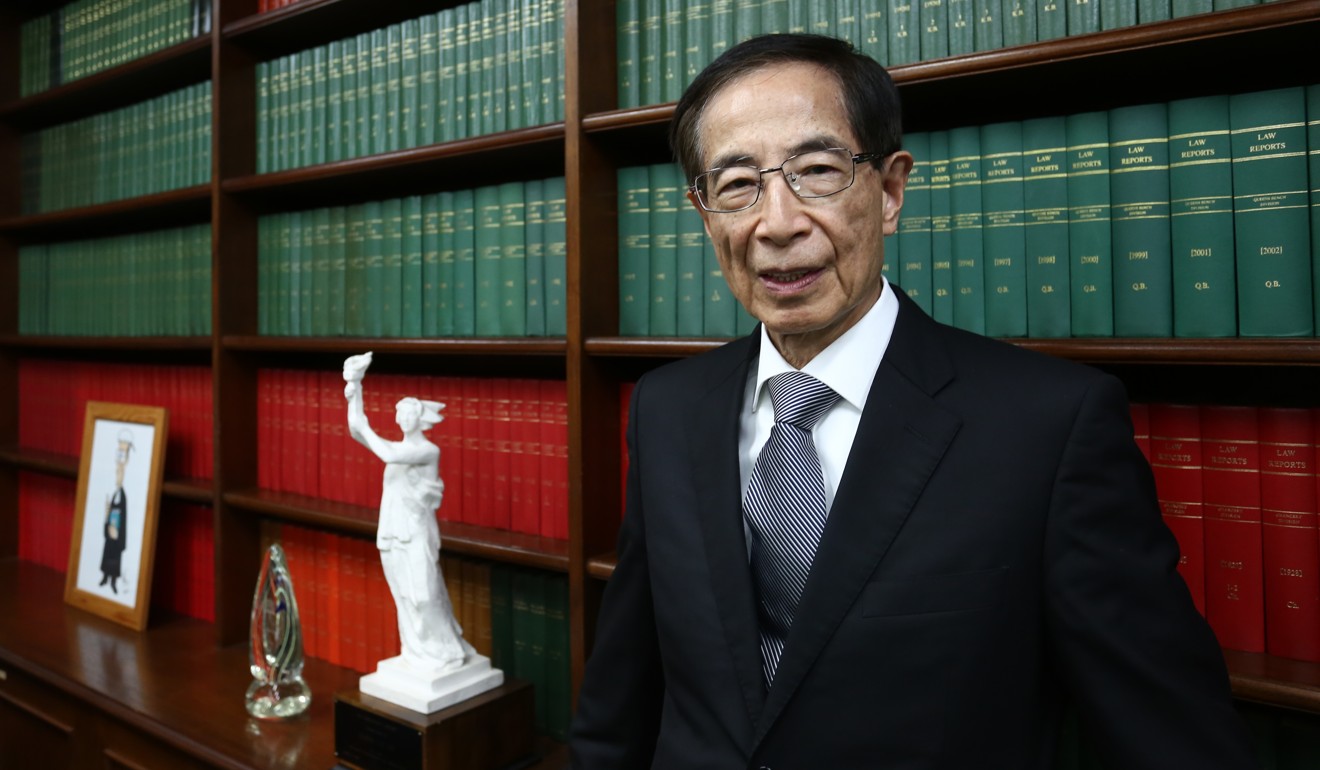 UPDATE
His narrow chin did indeed keep Lee from the chief executive seat and Palko was correct about him "not hearing the sound of prison doors", unlike Rafael Hui Si-yan, a chief secretary for administration in Donald Tsang's government.
"He will always get help from outside the territory," Kwong predicted, although that wouldn't have been news to political watchers in 1997. Those international relationships would get him into a bit of hot water in 2004, though, when the pro-Beijing camp described him as a "traitor of China" after he returned from a trip to Washington.
Lawyer who helped draft Basic Law says Beijing interpretation has destroyed 'one country, two systems'
Lee stepped down as chairman of the Democratic Party on December 1, 2002, and, as far as we are aware, his ears have seen no improvement since the handover.
---
EMILY LAU WAI-HING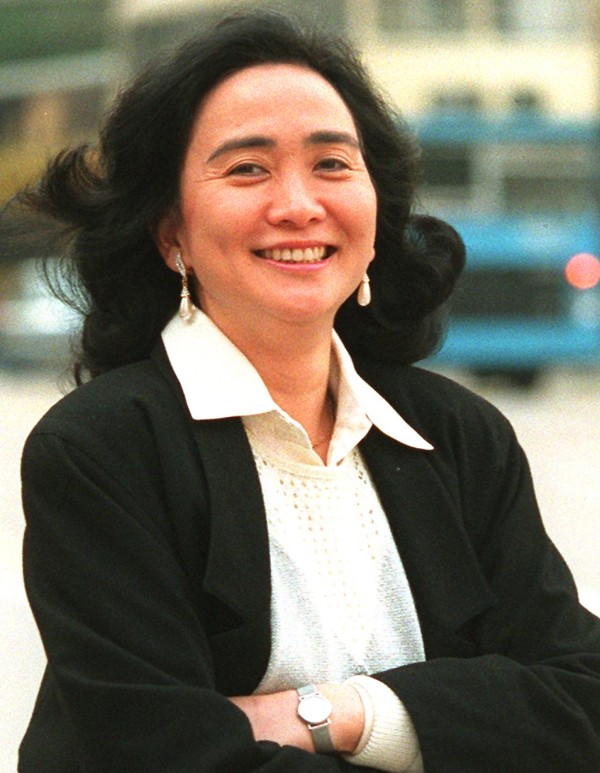 Palko: No one should write off Lau yet. "Her future is golden if she handles things sensibly." Lau has the talent of getting everything she wants, and making it seem effortless, but the clue to her future might lie in something she tried in the past and never followed through – back to journalism, perhaps?
The smart thing to do, as with Lee, is to hold back for a while to wait and see. But even if she doesn't do that, Lau will bounce back. "She will always surface whatever situations she may find herself in. If she does go to jail, she'll come out again. Age will not be a problem for her."
Kwong: Lau has lots of hair – thick eyebrows, thick hair – and they indicate "three richnesses". She is vain, subjective and stubborn, so much so that had she been born a man, she might have ended up a murderer.
As a woman and a politician, such feistiness has been very useful. "But it means she attracts gossip." Her face shows that, when she has good luck, things go brilliantly, but when things go wrong, she finds it very difficult to get over them. However, her luck will hold for the next eight years at least, although she will never be a senior political figure.
Her coarse, loud voice – so helpful for snappy soundbites – has a drawback. "She will definitely end up divorced, but she will probably remarry."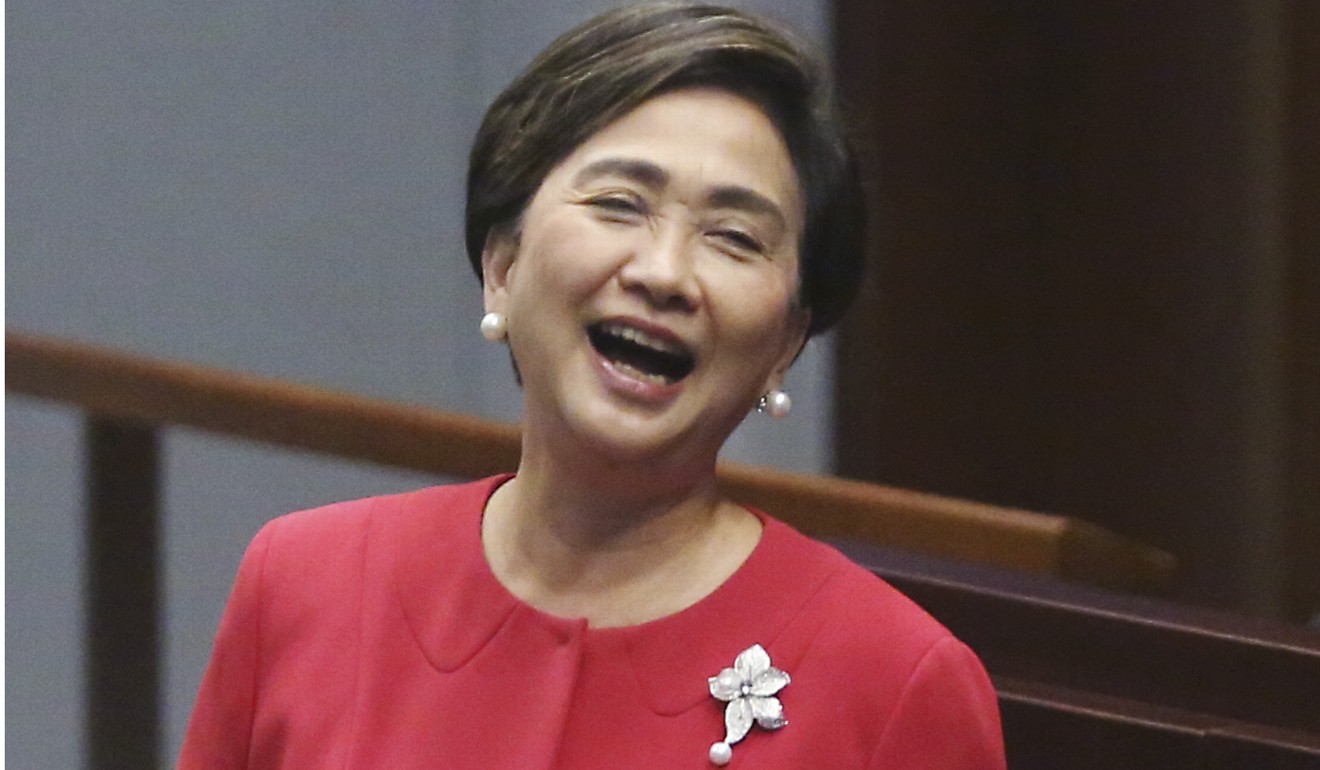 UPDATE
Ahead of the 2005 chief executive election, after Tung had stepped down, Lau, a "one country, two systems" sceptic, announced her interest in running for the post, but opposition from members of her own Frontier party made her reconsider, thus disproving Palko's suggestion that "Lau has the talent of getting everything she wants, and making it seem effortless". However, Lau didn't need to "bounce" anywhere; she remained a member of the Legislative Council until last year.
'I will not look back': Hong Kong's 'Iron Lady' Emily Lau vows to remain active in civil society as she departs from Legco
Lau hasn't yet ended up in the slammer (that's an interesting preoccupation the clairvoyant had with Hong Kong leaders and prison), which she no doubt would have done if she'd been a man, and thus a murderer.
Less of a gossip magnet now, Lau never­theless remains loud, proud and "richly" hirsute and she did indeed separate from her second husband, lawyer Winston Poon Chung-fai, in 2006. She has yet to re-remarry.
---
ANSON CHAN FANG ON-SANG
Palko: Chan positively glows with good fortune and a good aura. As well as guaranteed promotion, perhaps to replace Tung, "she is probably the woman I see taking a major role in Hong Kong". She is also "a very lovely lady, very spiritual, who wants everybody to be happy."
With her in charge, we are all better off because she has something very rare in public life, a conscience. Not only that but Chan could be the one to bring Hong Kong's divergent political groups together. "She has a healing quality about her, even if she is not aware of it." Chan could be Hong Kong's fairy godmother. She faces no conflict, "just a long, happy life."
Kwong: Chan is a dragon and 1997 is going to be a bad year for dragons. The worst is yet to come: autumn, until November, is going to be hard. In fact, the next two years are going to be a struggle for Chan, but if she gets over them, the rest of her life will be easy.
"There will be pressure from above and below. Those above will not grant her any power and, as a result, those below will not listen to her."
The lines around her mouth are uneven and too short for her to ever become No 1 in the territory, but her eyes explain why she has made it so far anyway: she is good with people, and very flexible. One way to maximise her luck in the coming, awkward period, is to leave Hong Kong for a while.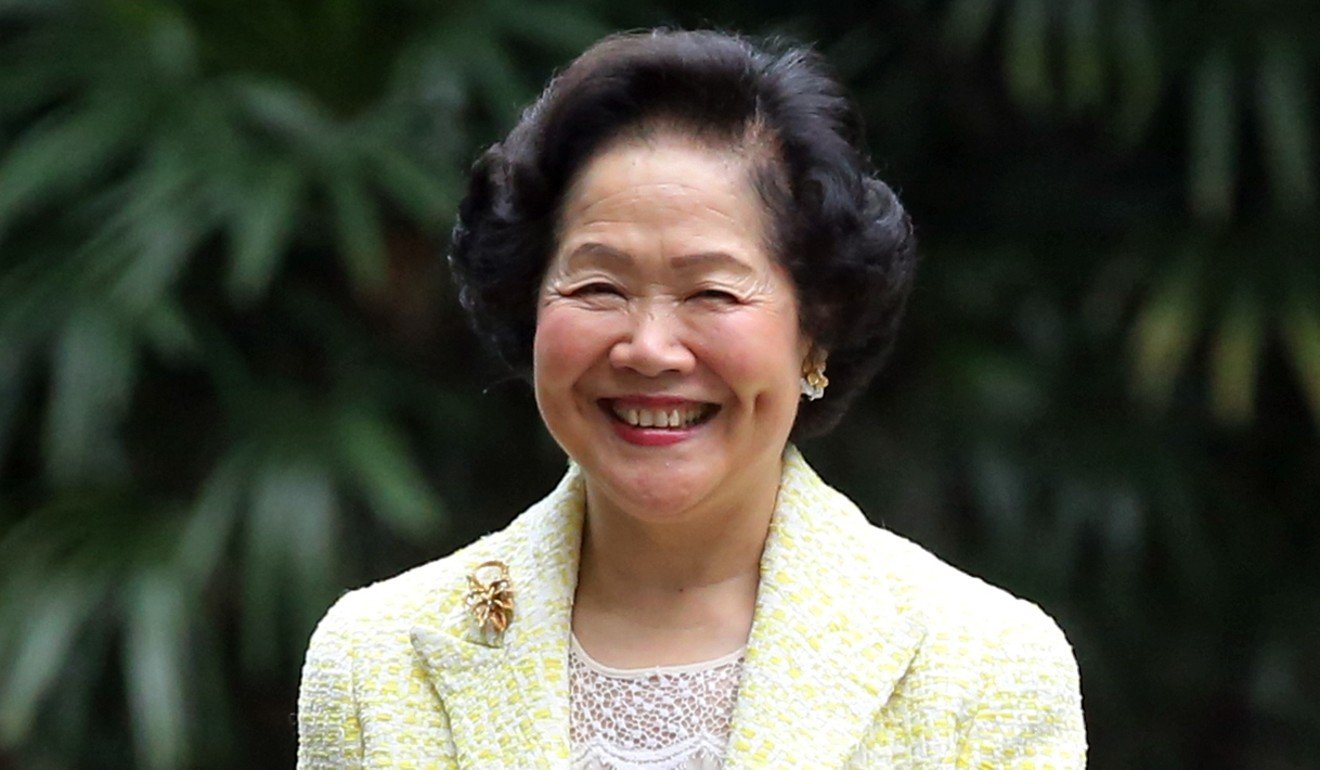 UPDATE
"Hong Kong's fairy godmother" didn't become the Big Kahuna, of course, but nor did she abandon the city to "maximise her luck". And no one can blame her for not having brought Hong Kong's warring factions together; that won't happen until the 20th anniversary of hell freezing over.
Anson Chan rejects 'one country, two systems' appraisal from Washington's man in Hong Kong
Dame Conscience took a bit of flak for her role in the monitoring of the city's new international airport at Chek Lap Kok but, otherwise, the first couple of years, when she remained as Tung's head of the civil service, were not quite the struggle Kwong foresaw.
In an interview with Post Magazine in August last year, Chan opened her splendid eyes wide and said, "Sooner rather than later I'd like to see a female chief executive." Is next week soon enough for you, Ms Chan?
---
JIANG ZEMIN
Palko: Hong Kong people need to learn to give this man the benefit of the doubt. "His heart is in the right place." He does not intend to interfere too much with the running of Hong Kong.
The main thing to remember is that he is a strong man, and expects to be treated as such. "He has to be handled diplomatically. If he is handled correctly, there is nothing to fear. There is strength, but there are also hidden forces at work deciding Jiang's actions and thoughts. "There is another man very much linked with him, a right-hand man."
His political future is assured, so the much mooted power struggle in Beijing seems to be off the agenda for a while. "He will stay on top. He is well protected."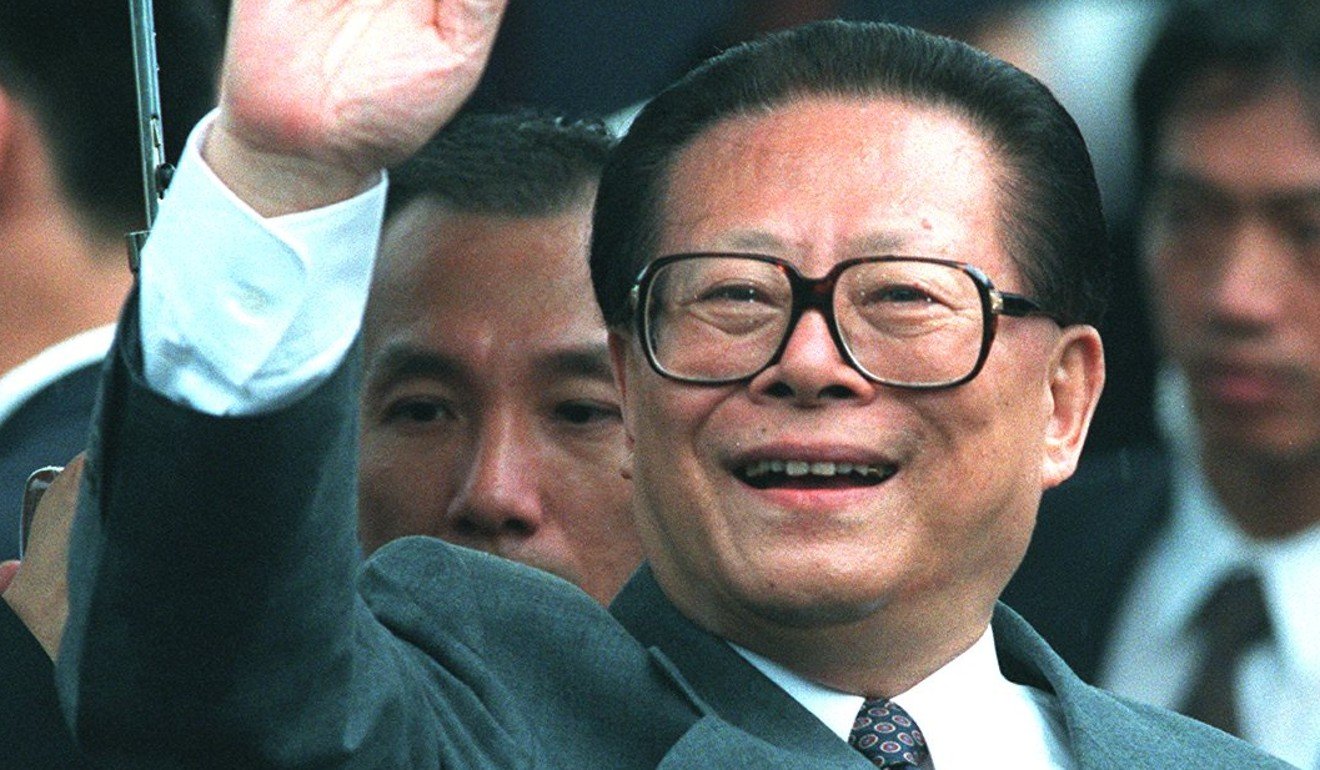 Kwong: Jiang has a very good chin, like his predecessors Deng Xiaoping and Mao Zedong, and that explains why he has made it to the top job in China. His face indicates he will stay there for a while yet, and that is good for China.
The thing that will cause him the most problem are his subordinates, shown by his uneven eyebrows, but he can handle that, too. He was not always so strong. His forehead shows that the first 30 years were hard for him. His parents named him to shine at this time – all those with the character "ze" (the same as Mao Zedong) in their names are destined to do well from 1984 to 2004.
Former Chinese president Jiang Zemin's school call seen as response to health rumours
UPDATE
Hidden forces in China? You don't say! And might the right-hand man Palko alluded to have been Zhu Rongji, who became premier in March 1998 and to whom Jiang entrusted the economic governance of China?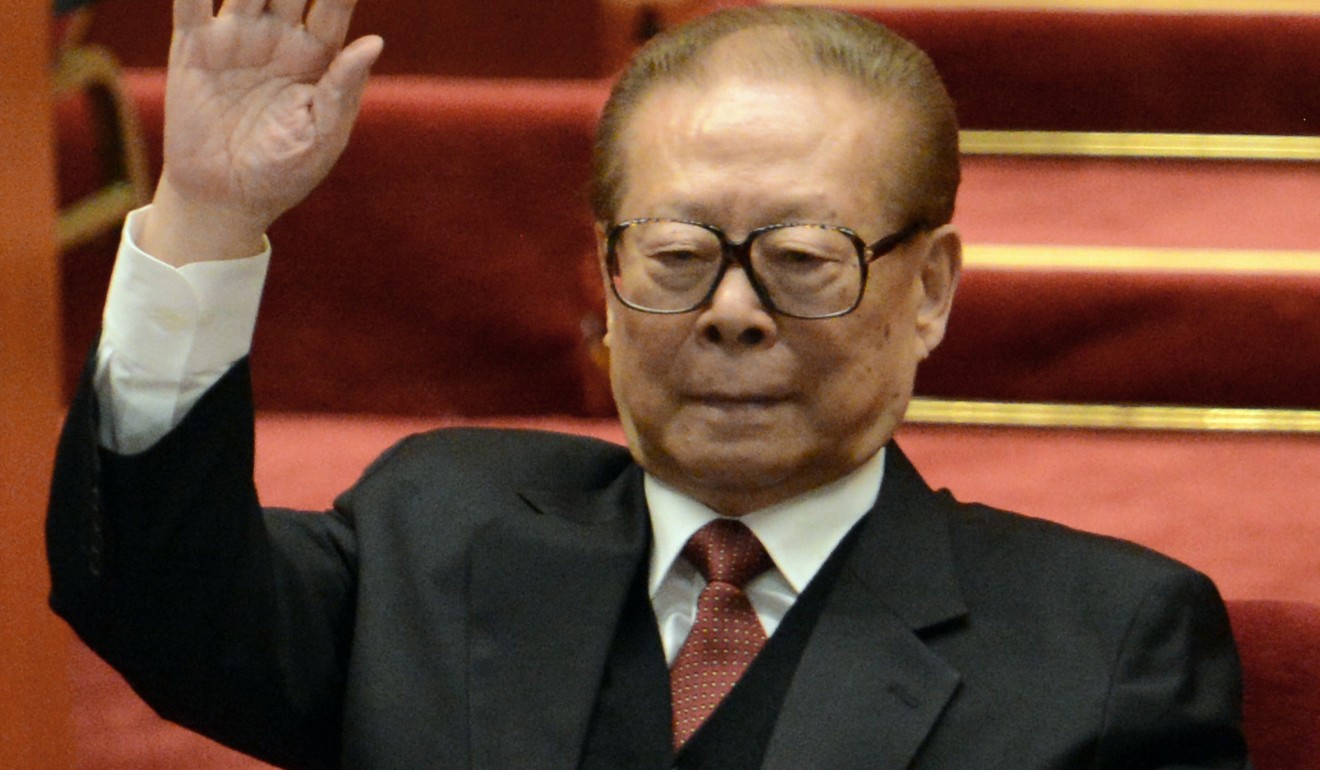 Jiang – and his chin – remained president until March 2003, and he kept his position as chairman of the Central Military Commission until September 2004, bowing out of Kwong's predicted golden period just three months early. He remains respected and still appears occasionally at high-profile events.
However, now in his 90s, it seems unlikely we'll see Jiang taking part in the "water games" at Storm the Park – Splish Splash, in Yuen Long, this July 1.