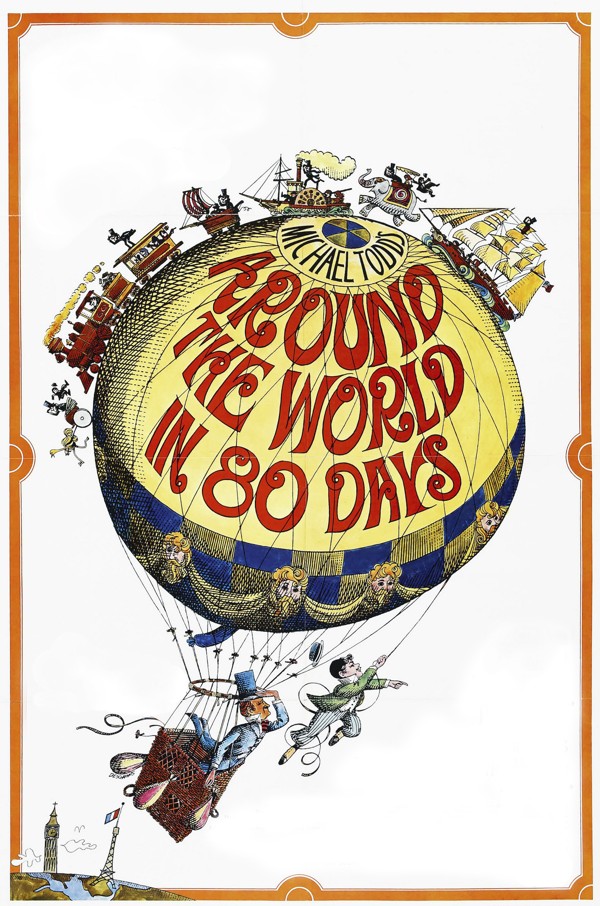 Around the World in 80 Days
by Jules Verne
"Was he well travelled? Quite probably, since he had a better knowledge than anyone else of world geography. There wasn't a single out-of-the-way place that he didn't seem to know in detail… Here was someone who must have travelled a lot – in his head at any rate."
Meet Phileas Fogg, hero of Jules Verne's seminal novel of globe-trotting against the clock. Fogg is a hero of sorts for this article: instead of the usual recommendations of books to take on your summer holiday, here are some site-specific literary works that might suit a range of popular destinations. As Verne's first description of Fogg reminds us, humans travel in time, space and also our imaginations. One can only hope that your summer holiday has an effect similar to Fogg's circumnavigation.
"What had the journey brought him?" Verne asks in almost the last words of the novel. "Nothing, it could be said. Nothing, that is, except for a charming wife who, however unlikely it may seem, made him the happiest of men. In all truth, isn't this more than enough reward for going around the world?"
---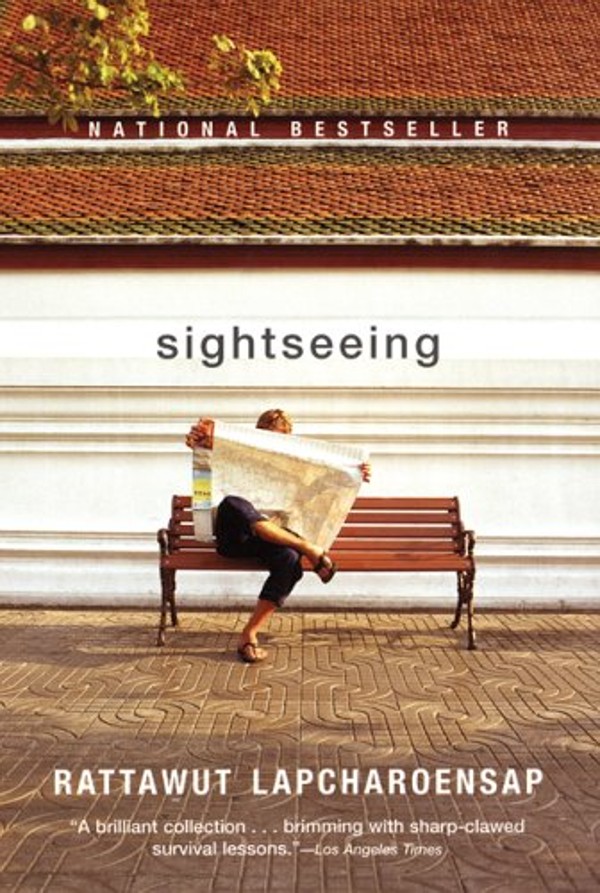 THAILAND
Sightseeing
by Rattawut Lapcharoensap
Anyone visiting Thailand this summer could indulge in a range of stories, often by white Westerners and regularly adapted by Hollywood. Anna and the King (1944), Margaret Landon's romanticised biography of Anna Leonowens' relationship with Siam's King Mongkut, became The King and I. Pierre Boulle's The Bridge Over the River Kwai (1952) was filmed by David Lean. Alex Garland's dystopian debut, The Beach (1996), threw Leonardo DiCaprio into roiling water (again). Luckily, no one has bothered to adapt Stephen Leather's woeful "erotic thriller" Private Dancer (2005).
Rattawut Lapcharoensap's Sightseeing (2005) cuts through all the guff without losing the fun. Hailed in one blurb as "The Beach bites back", this collection of short, sharp satires throws cold water over a complacent tourist: "I remember Ma telling me as a child that Thailand was only a paradise for fools and farangs [foreigners], for criminals and foreigners", notes the young narrator of the title tale. Elsewhere, a worker in a sweatshop is killed by toys destined for the West; brothers discover the unsettling reality (drugs, glue sniffing) that underlies Café Lovely. And so on.
Bangkok - the good, bad and ugly sides to the Thai capital for visitors
Best of all is the opening story, Farangs. "Pussy and elephants. That's all these people want," says our narrator's mother, neglecting to add alcohol ("Never get too close to a drunk American") and hashish. Lapcharoensap's trick is to make his ambitious hero complicit in the Westernised exploit­ation: when he's not watching Rambo, he's using his pet pig, Clint Eastwood ("Mister Eastwood is a first-class thespian") to "bonk a farang", hopefully wearing a Budweiser bikini. The friction that results from the collision of our narrator's innocence and cynicism is by turns hilarious and sobering.
---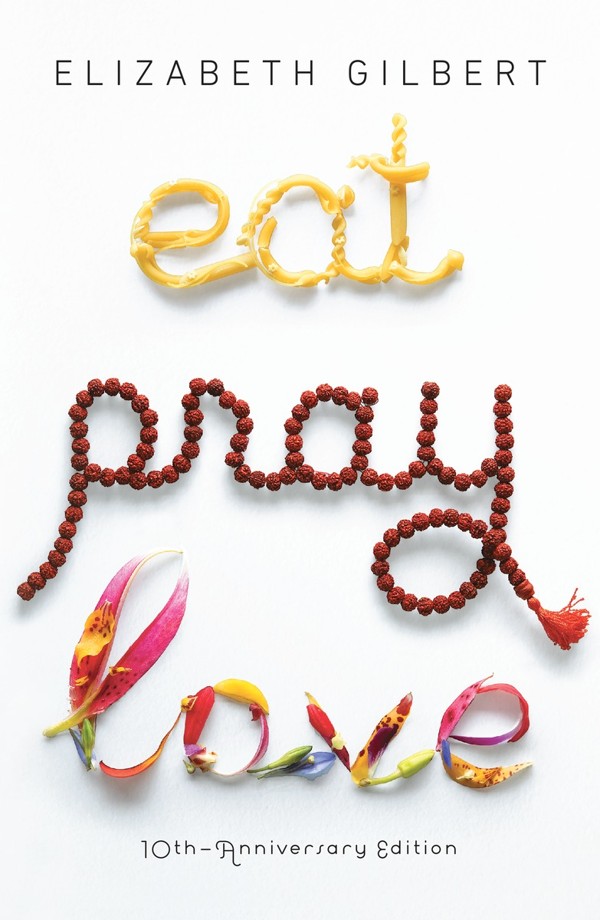 BALI, INDONESIA
Eat, Pray, Love
by Elizabeth Gilbert
Books inspired by Bali are split fairly evenly into three camps: those that present the island as a tropical paradise (From Paradise to…Pregnant! [2015]); those that peel back the veneer and find hell lurking beneath (Kathryn Bonella's Kerobokan Hotel [2009], about Indonesia's terrifying prison, or her Snowing in Bali [2012], about its equally horrifying drug trade); and ones that mix a little of each (Becky Wicks' Balilicious [2012], in which "finding yourself" involves some vaginal steaming).
Wicks owes a big debt to Elizabeth Gilbert's blockbuster Eat, Pray, Love (2006), which just about invented the popular genre of narrative self-help biography. Newly divorced, Gilbert set off round the world on a Shirley Valentine-esque quest to "find" the real Elizabeth Gilbert. Having eaten her way through Italy and prayed her way through India, she found love in Bali – Gilbert calls it "divine transcendence", but the reality was a Brazilian she calls Felipe (real name: Jose Nunes). Critics fell for Gilbert's prose but remained unconvinced by the narrative's smooth polish: as Jennifer Egan noted astutely, in The New York Times, the book excised the "confusion and unfinished business of real life".
The good, bad and ugly sides to Bali
This unfinished business came back to bite Gilbert last year, when she left Felipe for a woman, Rayya Elias.
All of which goes to show that self-discovery is fine, but you never know which self you will find.
---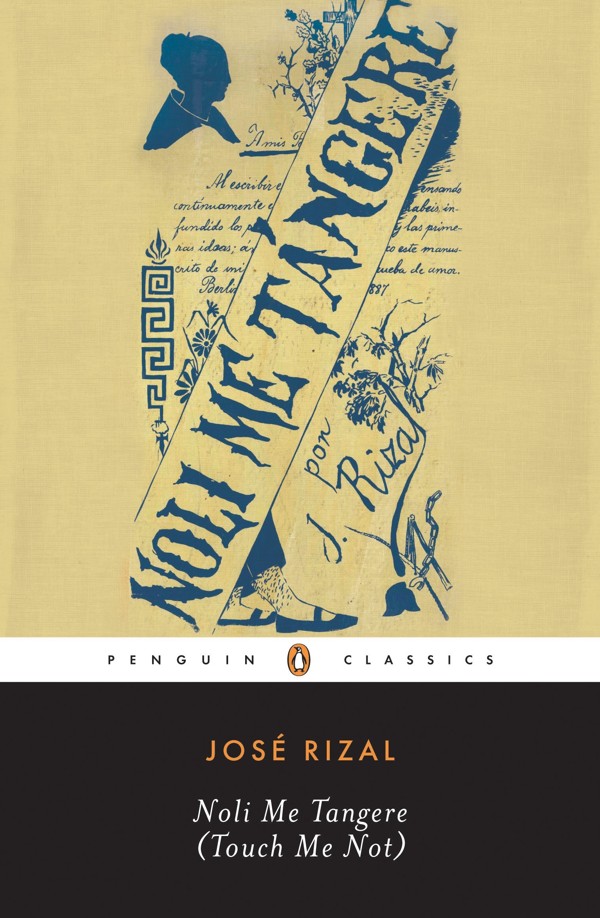 THE PHILIPPINES
Noli Me Tángere
by José Rizal
Arguably, the best-known modern novel about the Philippines is Miguel Syjuco's Ilustrado , which won the Man Asian Literary Prize in 2008. Syjuco's knowing portrait of a Philippine novelist struggling to survive in an immoral nation must be measured against José Rizal's national epic, Noli Me Tángere. First published in Berlin, in March 1887, it was written against the backdrop of corrupt and slowly disintegrating Spanish rule. Rizal hoped the novel would do for his fellow Filipinos what Harriet Beecher Stowe's Uncle Tom's Cabin (1852) did for American slaves.
His hero, Juan Crisostomo Ibarra y Magsalin, returns home after seven years only to be humiliated by the devilish Friar Dámaso Verdolagas, the man responsible for the death of Juan's father in jail. Juan sets out to avenge his father's death by exacting revenge on Dámaso and, by allegorical extension, the religious, economic and cultural abuses of the Spanish colonisers. The pair fight at a party, over Juan's fiancée Maria Clara, and eventually the soul of the Philippines itself.
Sea kayaking in pristine Palawan, the Philippines
The novel was banned in the Philippines and Rizal received many death threats but that did not deter him from producing a sequel, El Filibusterismo (1891), which relaunched his assault on the abuses of the ruling Spanish elite. Arrested for "inciting rebellion", Rizal was executed in Manila on December 30, 1896. He was 35 years old. His work, though, had played its part in liberating his people.
"Now I die content," he wrote in his final letter.
---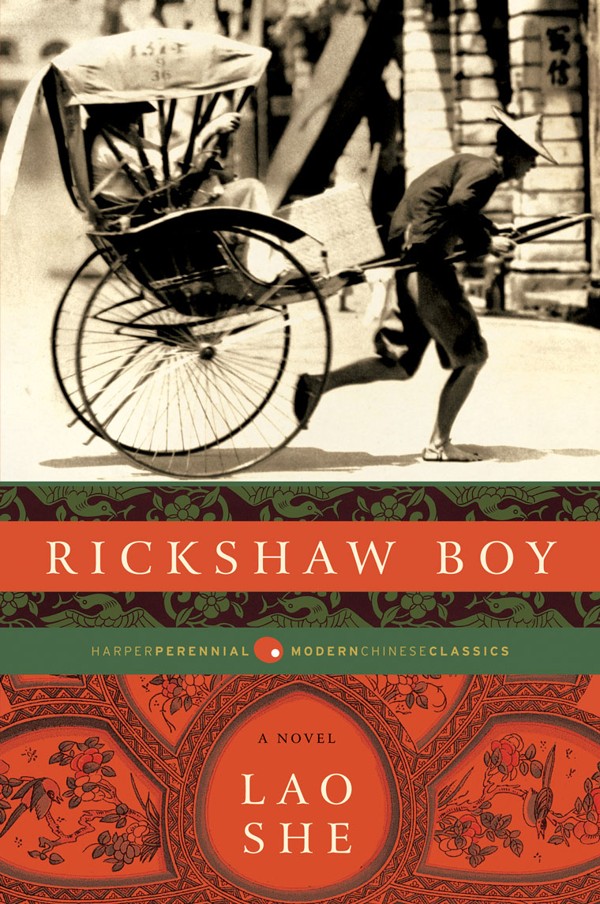 BEIJING
Rickshaw Boy
by Lao She
One way to navigate a city through art is to find stories whose hero's raison d'être is urban navigation. The strolling characters in James Joyce's Ulysses (1922) are a prime example, as is Martin Scorsese's Taxi Driver (1976) on the big screen. Lao She's Rickshaw Boy (Luotuo Xiangzi; 1937) is propelled – or rather pulled – by just such a protagonist. Xiangzi heaves a rickshaw around Beijing (or, here, "Beiping") for an unscrupulous boss, Master Liu. In one scene, he takes home Mr Cao, offering the reader a tender guided tour: "Xidan Memorial Arch … Chang'an Street … the New China Gate … the red walls of Nanhai. At that moment, in that place, Beiping seemed to be a city inhabited not by people, but by palatial halls and temples and a few old pines whose branches silently received the falling snow."
The irony made clear by the next sentence strikes at the melancholy heart of the novel: "Xiangzi had no time to take in the scenery ..." This is because he is slaving away to realise his ambition of owning his rickshaw, something he accomplishes only for cruel fate to intervene: Liu's pitiless machinations, the demands of his daughter, Tiger Girl, who tricks Xiangzi into marriage, and the hard realities of poverty.
China's Great Wall: the good, bad and ugly sides for tourists
What brings tears to the eyes is the persistence of Xiangzi's love for Beiping, no matter how it tests his resolve. "[He] had but one friend: this ancient city. It had given him everything, and he'd rather starve here than thrive in the countryside." Tragically, this boast proves all too prophetic.
---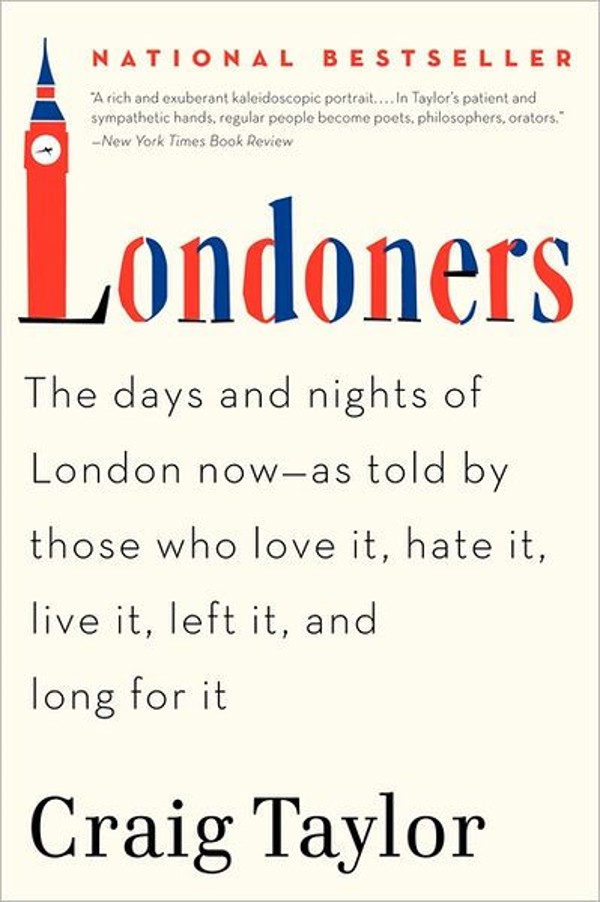 LONDON, BRITAIN
Londoners
by Craig Taylor
With the possible exception of New York, London has probably inspired more great works of literature than any other city. One wonders which writer will be first to confront the current state of near-emergency engulfing the British capital – whether it's deadly fires or terrorist attacks.
Compiled in 2011, Craig Taylor's Londoners feels as timely now as when the decade began. Canadian-born Taylor is one of millions who travel to London. After a steep learning curve ("I regularly felt lonely, duped, unprepared, faceless, friendless, but mostly a mixture of these ..."), Taylor found himself wondering who all these other Londoners were and decided to record conversations with them (200 in total). These were people who, like him, "had dreamt of London, battled London, been rewarded by London, been hurt by London".
The good, bad and ugly sides of London for tourists
This aural guide to the city's citizens includes love stories (one involves a dominatrix, Miss Absolute), tales of ambition (an estate agent honestly admitting his "trade is full of dishonest people") and security: one is narrated by Mohammed al Hasan, accused of terrorist activities, another by Colin Hendricks, a police officer on night shift. There are offbeat tourist guides to Buckingham Palace, by a royal guardsman; Big Ben ("Wonderful big clock, but I never gave it a second look"); and the Tower of London, by two yeoman warders ("We've heard about the ghosts ...").
---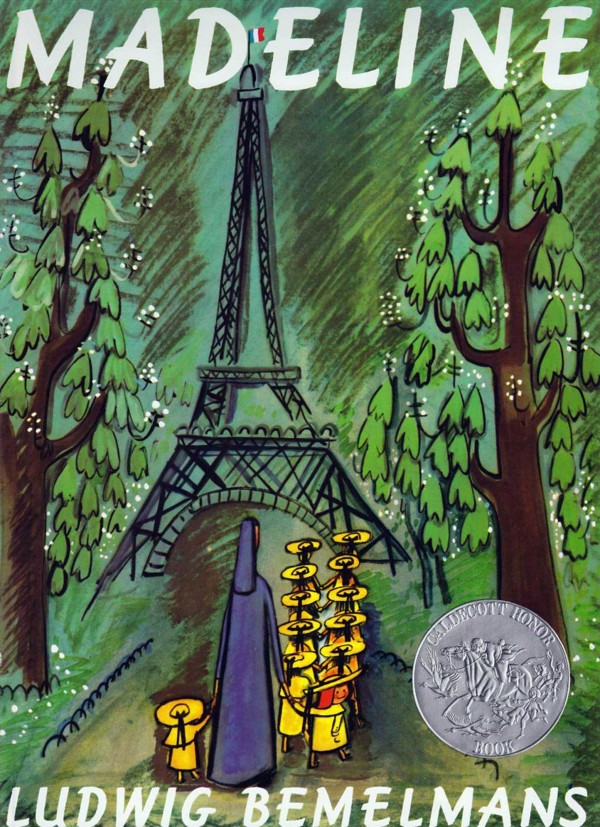 PARIS, FRANCE
Madeline
by Ludwig Bemelmans
Paris has inspired arguably the greatest single work of literary tourism: Ernest Hemingway's A Moveable Feast, a memoir about drinking bad wine for breakfast, writing great books while being a shoddy husband and comparing the size of one's genitals to those of F. Scott Fitzgerald.
A classic of children's literature (it has sold more than 13 million copies), Ludwig Bemelmans' Madeline understand­ably contains none of the above. What it does do is portray Paris in all its glory, through rain, snow and sunshine. A love letter to Bemelmans' daughter and wife (who lent our heroine her name), the story follows the daily exploits of one of 12 young schoolgirls who wander the streets of the French capital under the watchful eye of their teacher, Miss Clavel.
What it's like holidaying in Paris, city changed by terror attacks
Feisty and courageous (she is not afraid of mice, tigers or balancing on bridges over the Seine), Madeline visits many of the city's most famous monuments: the Eiffel Tower, Notre Dame, the Luxembourg Gardens, all of which are drawn with brio by Bemelmans. Even before Madeline is rushed to hospital with appendicitis, the cheerful mood is touched by melancholy. The hobbling soldier who inspires such pity in the young girls reminds you that Madeline was written in 1939, with Paris on the brink of occupation. Sometimes the most grown-up books aren't for grown-ups.
---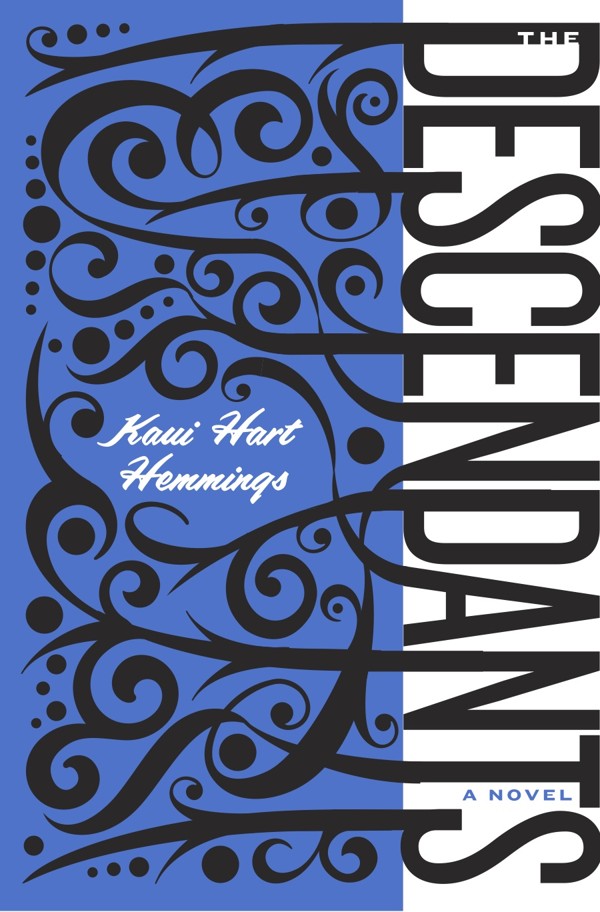 HAWAII, THE UNITED STATES
The Descendants
by Kaui Hart Hemming
For such a small place, Hawaii has a big literary reputation. Barack Obama's Dreams From My Father (1995) might make odd reading next to Hanya Yanagihara's harrowing A Little Life (2015), but both authors grew up on the island. Hawaii also inspired Joan Didion's novel Democracy (1984), From Here to Eternity (1951) by James Jones and James A. Michener's Hawaii (1959).
Arguably the best-known Hawaiian story right now is Kaui Hart Hemming's The Descendants (2007), which Alexander Payne turned into an Oscar-winning movie. The plot feels like something out of a Nicholas Sparks cry-buster. Honolulu lawyer Matthew King is in crisis: his wife, Joanie, is in a coma, one of his children is in drug rehab, the other is a brat. Then he discovers Joanie has been having an affair. What lends King's hand-wringing some weight is his own family's vexed history: his ancestors were wealthy and mixed race. "My Polynesian ancestors would be disappointed in me, in all of us," he notes, not unjustly.
Maui park limits entry for sunrise spectacle
As with other island-inspired writing, Hemming generates irony by dramatising emotional agony against a paradisal backdrop: "I bet in big cities you can walk down the street scowling and no one will ask you what's wrong or encourage you to smile, but everyone here has the attitude that we're lucky to live in Hawaii; paradise reigns supreme."
King concludes: "I think paradise can go f**k itself."
---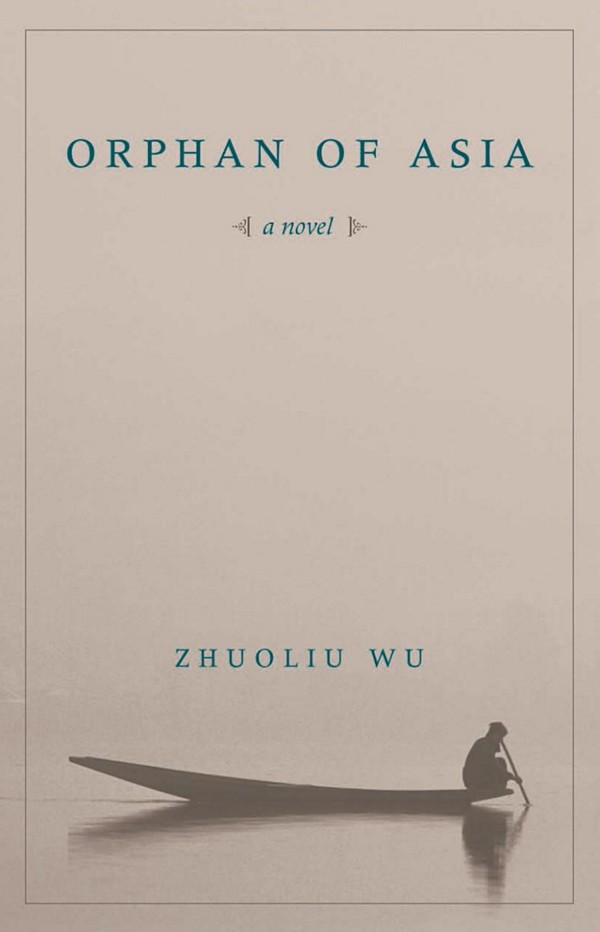 TAIWAN
Orphan of Asia
by Wu Zhuoliu
Born in 1900, Wu Zhuoliu was a journalist and novelist who turned his experiences of living under Japanese rule and dreaming of a future in China into Orphan of Asia (1946). Wu's personal uncertainties are embodied by Hu Taiming, whose success in Taiwan's Japanese school system brings him into conflict with the scholarly traditions of his Chinese grandfather, Old Hu. These contrasting claims on his identity (and by extension Taiwan as a whole) define his life.
Hu travels to Japan, following in his father's footsteps by studying physics. His hope that he can "start over in Japan" proves illusory. Viewed as an outsider by the Japanese ("Taiwan is hicksville"), he tries his hand in China, but with similar results. And then there is his homeland: "Shouldn't young men like you stay in Taiwan and contribute to our island's culture?"
Tainan - a Chinese city that celebrates its Japanese colonial past
After the outbreak of the Sino-Japanese war, these fissures widen, destroying everyone in Hu's family, no matter how hard they try to integrate, or ingratiate, themselves.
---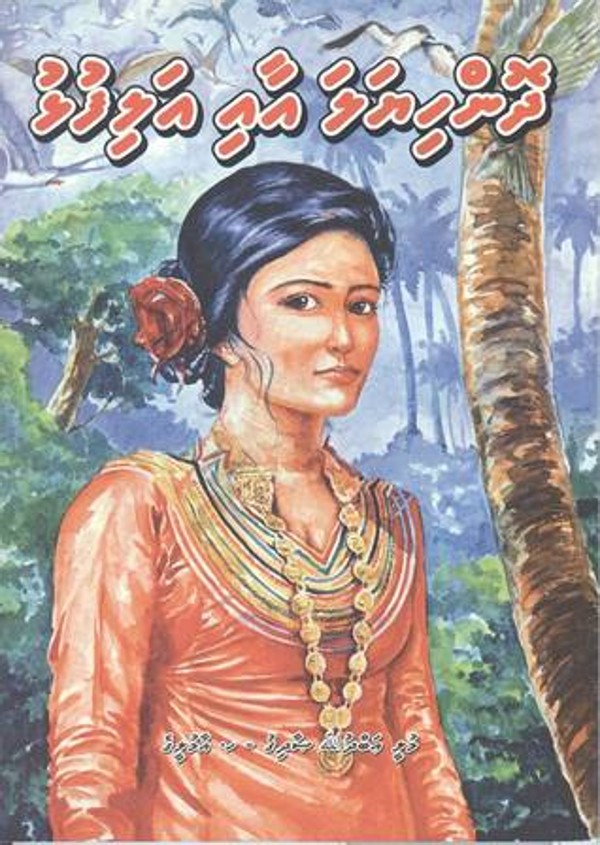 MALDIVES
Dhon Hiyala and Ali Fulhu
by Abdullah Sadiq
On her fantastically formative blog, A Year of Reading the World (now also a book), freelance writer Ann Morgan read a novel from 196 independent countries to celebrate the 2012 Olympics. Some nations gave her more pause than others, the Maldives being one. Thankfully she eventually found Dhon Hiyala and Ali Fulhu by Abdullah Sadiq (translated by Fareesha Abdullah and Michael O'Shea), and available for free: maldivesroyalfamily.com/pdf/don_
hiyala.pdf
Composed in the Dhivehi language, the narrative combines three raivarus, or songs, to tell a story of star-crossed lovers. Accompanied by several helpful maps of the Maldives' central atolls (Dhonfanu, Malé, Buruni), Sadiq starts with the story of Raaveri Al (Dhon Hiyala's ancestor), who is traumatised by the murder of his seven children and the sudden death of his wife, Sakeena, from a broken heart. He sets off from Maroshi to Komandu where he starts a second family, with disastrous results.
The good, bad and ugly sides of the Maldives
The episodes move with disarming speed from one point of view and location to another, and it is some time before our lovers finally appear. While the preponderance of infanticide may not always sit well with a pina colada, this meandering, dreamy fable is engrossing nonetheless. And at least you have a pina colada.
---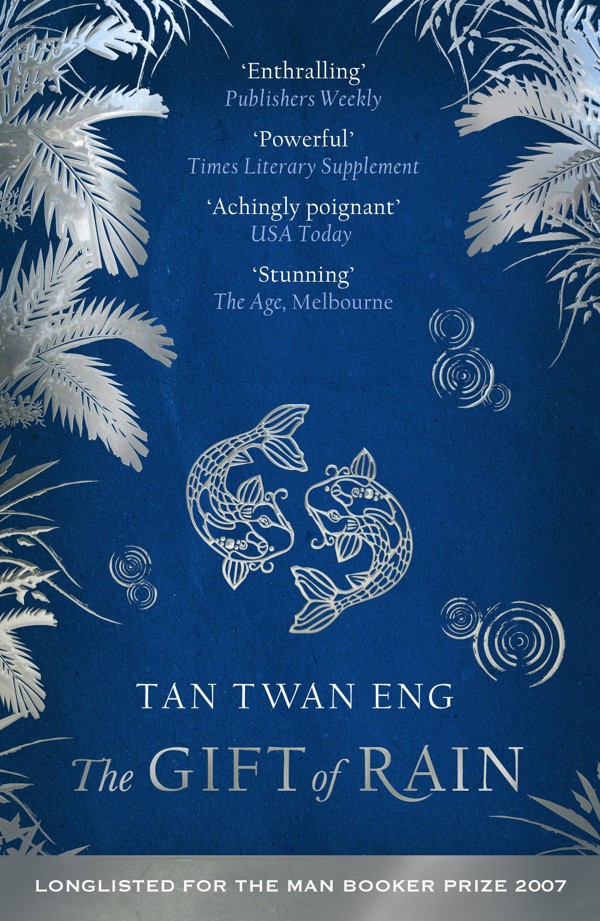 PENANG, MALAYSIA
The Gift of Rain
by Tan Twan Eng
Published in 2007, The Gift of Rain was Tan Twan Eng's debut novel. Longlisted for that year's Man Booker, it is essentially a two-hander between Philip Hutton, a Chinese-Englishman, and Hayato Endo, a Japanese diplomat. As the novel opens, Hutton is 72 and living in solitude in Penang when a visit from an elderly Japanese woman returns him to 1939, and his friendship with Endo. The diplomat teaches Hutton Zen meditation and aikido, but as the year suggests, the pair soon find their friendship threatened by the second world war.
From food to art, Penang's George Town is a feast for the senses
Readers hoping for travel tips will learn that motorcyclists are "the bane of Penang traffic" and taxis are "notoriously bad". Sharp portrayals of colonial life compete with descriptions of almost supernatural beauty: "I have never seen the light of Penang replicated anywhere else in the world – bright, bringing everything into razor-sharp focus, yet at the same time warm and forgiving, making you want to melt into the walls it shines on, into the leaves it gives life to. It is the kind of light that illuminates not only what the eyes see, but what the heart feels."
---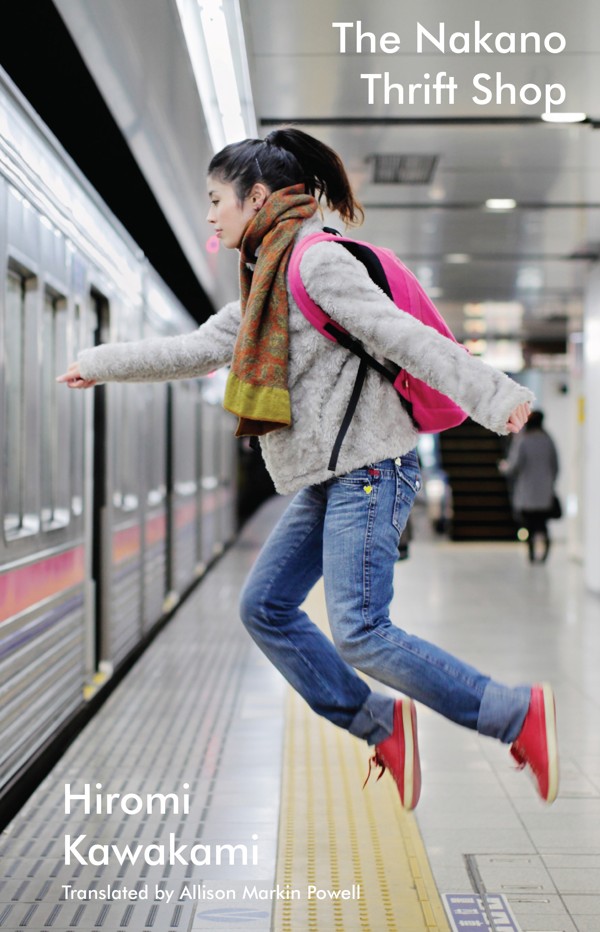 TOKYO, JAPAN
The Nakano Thrift Shop
by Hiromi Kawakami
Hiromi Kawakami has been my literary crush since the English translation of Strange Weather in Tokyo was released in 2012. The Nakano Thrift Shop (2016) adds its own strange weather to any visit to Japan's capital.
Located in "a western suburb of Tokyo that was full of students", Nakano's shop sells weird things to odd people. Even the salespeople are peculiar: our narrator, Hitomi; chief assistant, Takeo; and Nakano's doll-making sister, Masayo. Nakano himself dropped out of corporate life to sell "second-hand goods", not antiques. The assorted odds and ends can be read as a hymn to material objects – paperweights, electric fans, dining tables – and a quirky vision of how Japanese culture, people and, above all, tradition are constantly being repurposed.
Ghostly Tokyo: the vengeful spirits who haunt the city, and where to go to feel their wrath
Kawakami works by understating the obvious so it feels less clear: "You can't compare China and Japan – they are completely different countries," Nakano scolds. His shop's mix-and-match displays tell a different story.
---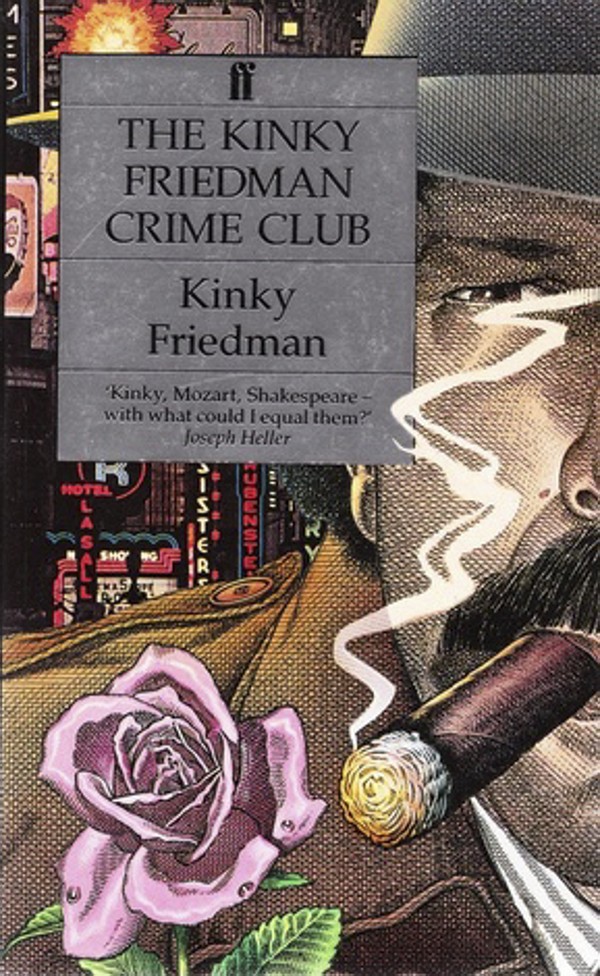 NEW YORK, THE UNITED STATES
The Kinky Friedman Crime Club
by Kinky Friedman
New York, as already noted, has probably been the stage for more novels than any other city. During a recent visit, I didn't turn to American Psycho (1991), however aptly it catches the Trump-era mood, or Paul Auster's New York Trilogy. Instead I plumped for the first compilation of soft-boiled crime novels by soft-boiled country and western musician Kinky Friedman.
The tone of the three early whodunnits collected in this debut volume is an offbeat homage to Raymond Chandler: "The whole thing was getting hairier than the guy in ZZ Top." Mixing two parts wit with one part melancholy (in a plume of cigar smoke), Friedman's person follows Philip Marlowe's lead, albeit with explicit nods to Sherlock Holmes: cocaine, a literary sidekick and a misanthropic outlook that makes an exception only for his cat.
The good, bad and ugly sides to being a tourist in New York
Written in the late 1980s, the book takes a snapshot of a New York that doesn't exist any more – the dirty, dishevelled metropolis that was booted out by Mayor Rudy Giuliani's zero tolerance. Friedman's beat is Greenwich Village, and you can spend a happy day or two locating his favourite haunts: his freezing loft on Vandam Street, the Big WongChinese restaurant and more bars than Sing Sing. Many venues are either deliberately hard to find or, like the unfortunates that Friedman investigates, sadly extinct, such as the Lone Star Café and the iconic Carnegie Deli. But others – Village Cigars, English food emporium Myers of Keswick and Big Wong – cling stubbornly on.
It's great fun, but, whatever you do, never attempt to match the fictional "Kinkster" drink for drink.
---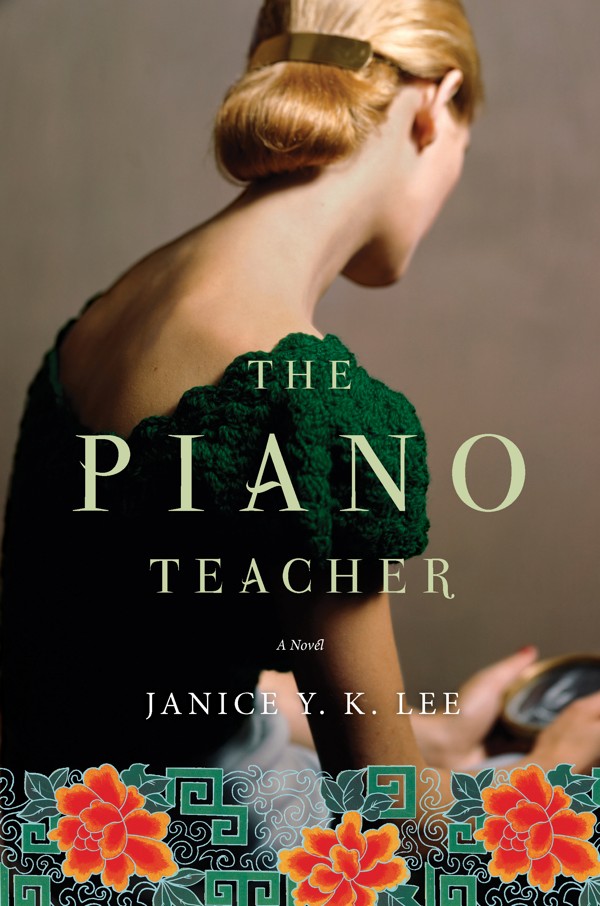 HONG KONG
The Piano Teacher
by Janice Y. K. Lee
For those quaking at the thought of airport queues, airline food or even the carbon footprint jet-setting indelibly leaves, the staycation is an increasingly popular holiday alternative. But what to read about the place where one lives and works?
For actual days out, I would be tempted to follow Pete Spurrier's Heritage Hiker's Guide to Hong Kong (2012)or Jason Y. Ng's Hong Kong State of Mind (2015).
One book I didn't mention in a rundown about Hong Kong literature in 2013 was Janice Y. K. Lee's The Piano Teacher , which courageously breaks the silence of comparing 1952 Hong Kong with an unprepossessing south London suburb: "To her surprise, she didn't detest Hong Kong […] she found the streets busy and distracting, so very different from Croydon". The speaker is Claire Pendleton, the titular piano teacher, 28-year-old wife of Martin and soon-to-be mistress of Will Truesdale.
The good, bad and ugly sides to Hong Kong, for visitors and residents alike
What distinguishes the novel is Lee's economical way of describing a city still reeling from the Japanese occupation and dramatising an inward-looking elite defined by racial prejudice and jealousy, both romantic and professional.
The street scenes are effective: "the heat that assailed like a physical blow" as Claire steps off the ferry. The colonial haunts are hushed and genteel while the streets themselves are "loud and crowded and dirty and bustling". Buildings are packed tight, opium dens are rumoured and the food is mouth-watering ("pineapple buns and yellow egg tarts"). Claire is overwhelmed by the variety of nationalities: Sikhs, Indians, Pakistanis, Russians, Peruvians and, of course, Chinese, alternately stepping out of Rolls-Royces or spitting fishbones outside a dai pai dong.
Sometimes there really is no place like home.