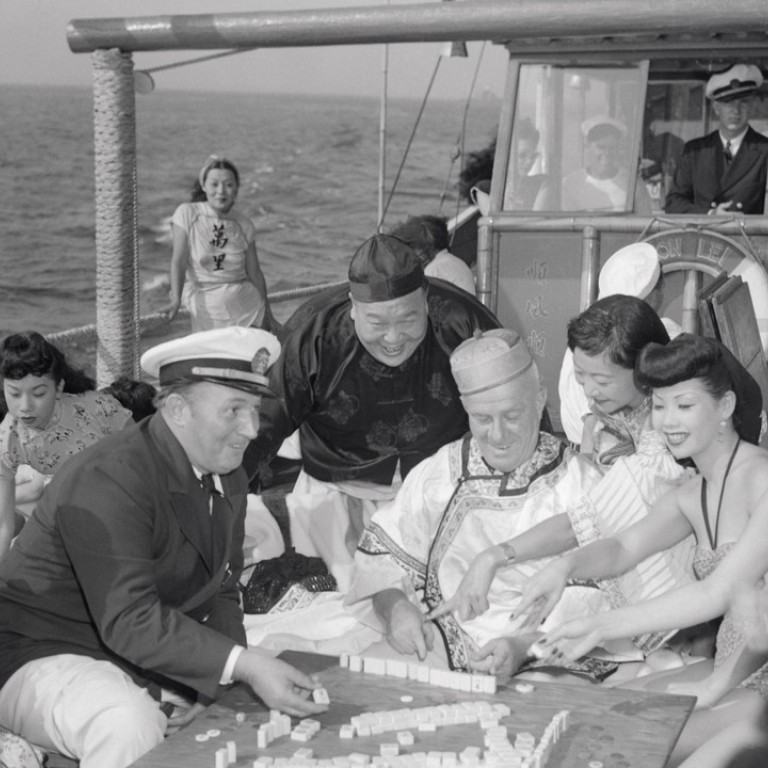 The Hong Kong-built junk that was once Ripley's, believe it or not
How stories about the Mon Lei, which served several owners in its lifetime, including Robert Ripley of Ripley's Believe It or Not! fame, took on a life of their own
Hong Kong has an enviable reputation – mostly outside the city – for the wonderful quality of the small wooden boats its craftsmen built from, roughly, the 1880s to the 1980s.
The output ran the gamut from motor cruisers to racing yachts, from sailing dinghies to fine rowing boats and even to variously adapted junks for the export trade. They were the products of the drawing boards of almost every major small-craft designer of the 20th century, as well as of home-grown naval architects.
They were – and the many survivors still are – a testament to the skills of the territory's boatbuilders, both in terms of the shipwright work on hulls and rigs, and the elaborately carved fancywork they often featured.
This part of Hong Kong's history rarely, if ever, features in stories about the city's heritage. Like the shipyards that built them, now buried beneath high-rises hundreds of metres from today's shorelines, the number and variety of these elegant craft, the workers who built them and the boatyards from which they were launched are remembered by only a handful of enthusiasts, few of whom live in Hong Kong.
These craft went from the city all over the world. Most were carried as cargo, but many sailed away on their own bottoms, to use the approved nautical term. Many of the voyages have become epics in the literature of long-distance, short-handed sailing. Hong Kong-built small craft have featured in record-breaking voyages, spy stories, thrilling escapes under fire, mysteries of disappeared submarines, gripping tales of survival in extreme conditions, movies, drug running and much else besides.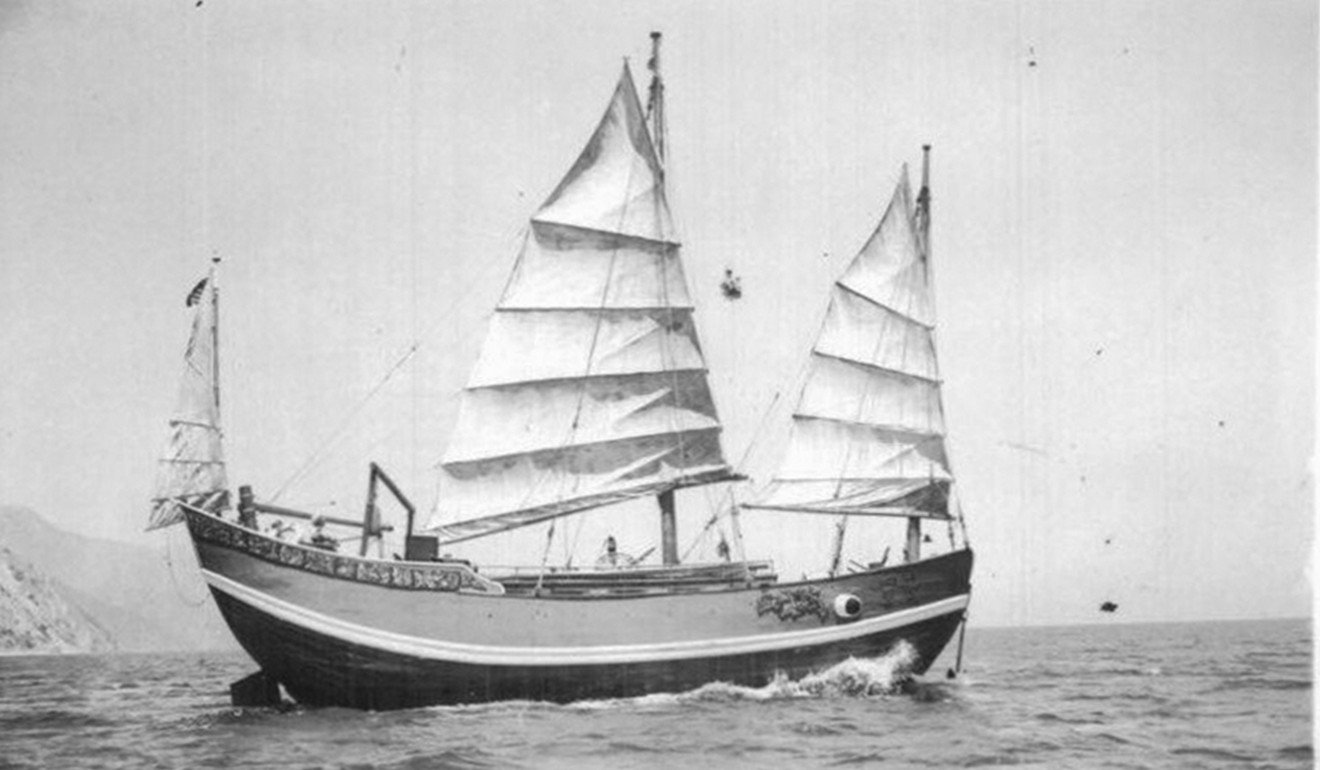 The oldest examples I know of are more than 100 years old – a couple of motor boats in the Vancouver area of Canada, one in almost original condition. They have been there since they were loaded onto a ship after their completion by WS Bailey & Co, in To Kwa Wan, in 1912, and transported across the Pacific.
There are several from the 1930s, among the more intriguing of which is an example of the many junks built for Western enthusiasts. At 78, she's still eye-catching and, although showing her age, still afloat. But unlike most Hong Kong-built vessels, this one has attracted more mythmaking – well, utter nonsense – than one can fairly believe.
Not long back, the Mon Lei ( 萬里) and her story became more than just a line in my database when I was contacted by a friend of her owner, asking if there might be interest in Hong Kong in buying her, shipping her back and giving her the tender, loving care she needed.
Given Hong Kong's attitude to its maritime history, especially this aspect of it, I thought that would be an uphill struggle. However, I was intrigued by the owner's version of the Mon Lei's "story"; it didn't make a lot of sense. So, with the help of newspaper and magazine reports, books, websites and blogs of wooden boat enthusiasts, the United States Coast Guard vessel register and the Panama Canal register, I've sorted fact from fiction.
The Mon Lei's tale starts with a decision in the mid-30s to hold an exhibition in San Francisco, in the US, to celebrate the completion of the Golden Gate and Bay bridges and boost post-depression California. By 1936, it had been decided to build an enormous artificial island, Treasure Island, on which the Golden Gate International Exposition would be held, in 1939. Among the exhibits would be a "Chinese village".
In Hong Kong, the announcement caused a rush of people aiming to buy or build Chinese junks and get them across the Pacific. At least six boats embarked on the voyage. Four ended in shipwreck, one had a near wreck but eventually got to Canada, in 1940, and one made it to California. That sole success was the Mon Lei.
She began life in Hong Kong, in late 1938, the dream of an apparently Hong Kong-born American whose father was said to have once worked for the Harbour Master's Office. Rene Crosby Monteith, a steward recently paid off by the troubled Dollar Steamship Company, decided the exposition could offer him a new line of business if he could organise a suitably exotic vessel.
Using his savings, he commissioned Wo Hop Junk and Boat Construction, of Tin Wan, Aberdeen, to build a 50-foot junk in the Xiamen style. He had it kitted out with cabins, a bathroom, a 78-horsepower engine and a slew of Chinese "curios and silks". She was launched on or about July 6, 1939, and immediately loaded onto a cargo ship bound for Long Beach, California.
And this is where the fables begin – some started by Monteith, now Captain Monteith, himself. He told local reporters in Santa Ana that the Mon Lei – the name he'd given her – had arrived in California in March 1939, four months before she had been launched. And far from having been built for him by Wo Hop, as reported by the South China Morning Post, he said the boat had been "built 12 years ago for Mok Lai Kee, a wealthy Chinese merchant".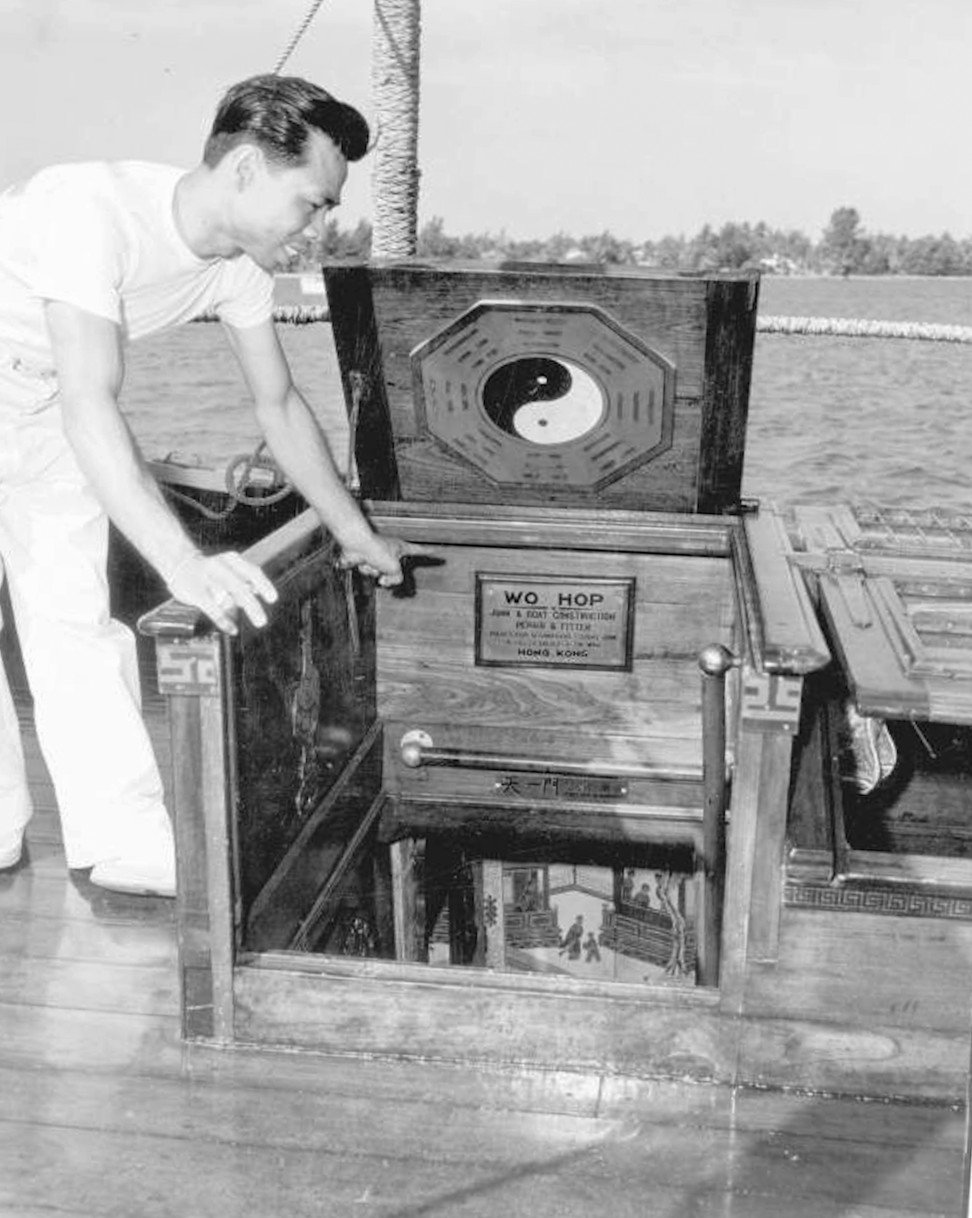 Once in California, the Mon Lei actually made it to the expo­sition, albeit by accident. After visiting the paying public up and down the California coast, she was sailing on San Pablo Bay, near Oakland, in blustery weather and got lost. Seeking haven in Richmond, she ended up in the Port of the Trade Winds, on Treasure Island, where she fouled a Pan-American flying-boat mooring. Not quite an official visit, then.
From this point on the stories build. In December 1940, the Mon Lei sailed from California to Florida, via the Panama Canal, and then up the east coast. By the time she reached Chesapeake Bay, she had acquired an even more glamorous past. Because of the Japanese occupation, Monteith claimed, he had bought the junk in Guangzhou at a knockdown price from Mok, who had by now become a "Chinese sportsman, warlord and dilettante navigator".
And far from having been transported as deck cargo, the story was that Captain Monteith and a Chinese crew had sailed her across the Pacific in a "stormy, 37-day crossing".
We lose track of the Mon Lei near Baltimore, in July or August 1942, when Monteith seemingly failed to persuade a local port captain to accept the boat for auxiliary coastguard service, with her owner as skipper.
She resurfaces in late 1945 or early 1946 – "at anchor", or maybe stuck in the mud, in Florida or, more probably, in Baltimore – when she was bought for US$7,500 by Robert Ripley. He was already famous as the creator of Ripley's Believe It or Not!, a franchise of cartoons, books and museums that dealt in the strange and the bizarre, and which is now 98 years old.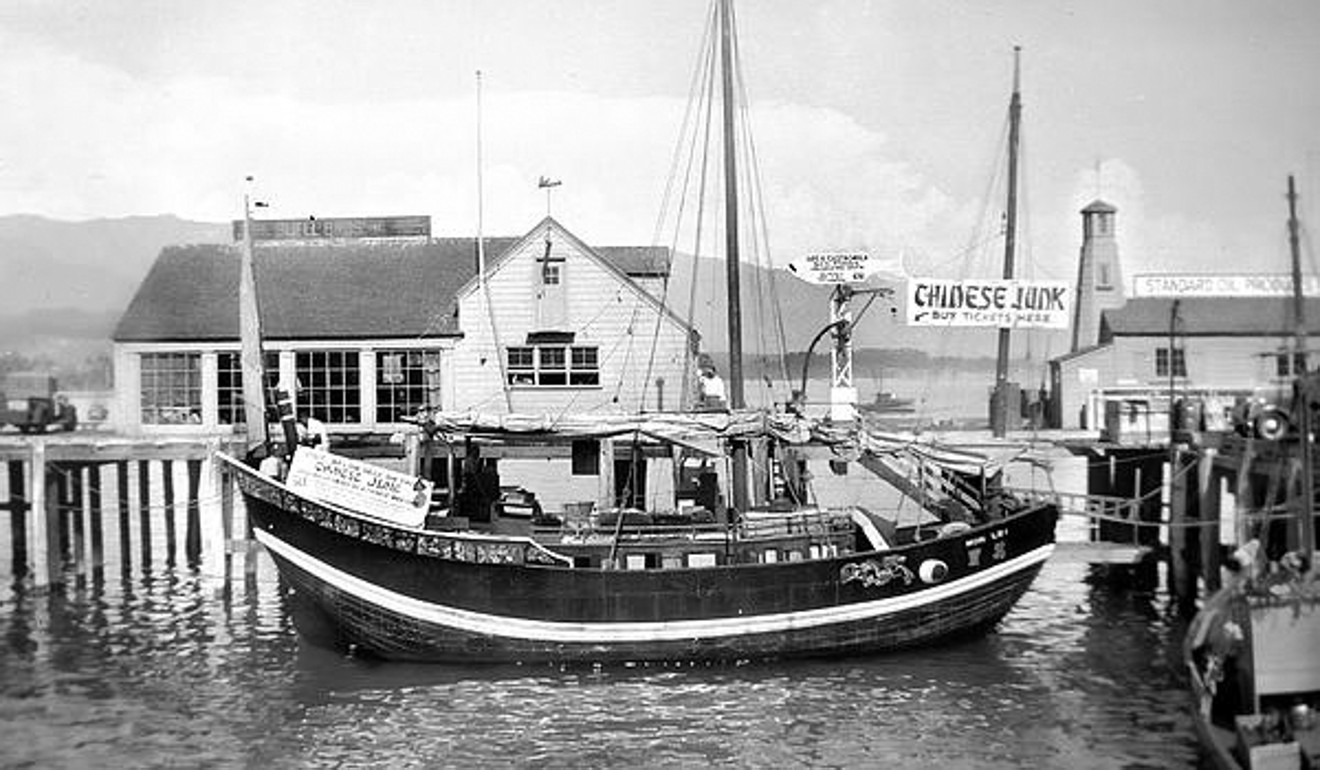 Ripley had the Mon Lei extensively refurbished. He fitted a new engine, painted with eyes, teeth and whiskers, apparently because of a supposed Chinese belief that boats are propelled by the spirits of dragons. He removed her traditional lifting rudder and tiller, and installed a remarkably ugly wheelhouse and wheel steering. To her richly carved interior he added carvings collected on "his many trips to the Orient", as well as a yin and yang flag, and a gong to frighten away evil spirits. He even gold-plated the anchor,having been told that Chinese sailors believed only a golden anchor worked. Finally, he found a captain and a Chinese cook, and adopted the Mon Lei as his floating home, sailing up and down the US east coast until 1949, when he died.
One visit that caught the attention of the media was to Albany, on the Hudson River, in New York state, on August 8, 1947. In part that was because engine failure and a flat calm meant the junk had to be towed to Albany, and also because the famous Dracula (1931) actor Bela Lugosi was appearing locally and had said he was going to visit, but just as much (Hong Kong keeps popping up) because in the party that greeted the junk when it arrived was not just the owner of the local Cantonese restaurant, James T. Moy; also present was an ex-University of Hong Kong student, Ellen Chan, at the time attending the College of Saint Rose, in Albany.
It's with and after Ripley that the Mon Lei's story grew ever more fabulous and her actual past receded from view. Suddenly, the name she'd had since she was launched was a creation of Ripley himself. Not only was she not built in Hong Kong in 1939 but somewhere else in China, in maybe 1920, or 1890 ... or even 1854. Mok blossomed into an all-out, histori­cally improbable 1890s warlord, or maybe the sellers were the Japanese occupying forces who sold it on the black market to the five Englishmen who then took 83 days to sail to California ...
When Ripley died, his estate sold the Mon Lei to Floridian John A. Bennett, who, having added a massive oak keel to cope with the loss of the original traditional rudder, used it as his family yacht. In around 1952, Bennett loaned the junk to Mystic Seaport, a maritime museum in Connecticut – apparently, if somewhat oddly, to help boost visitation to the whaleship Charles W Morgan and support "the continued preservation of the last, old-time, wooden whaleships".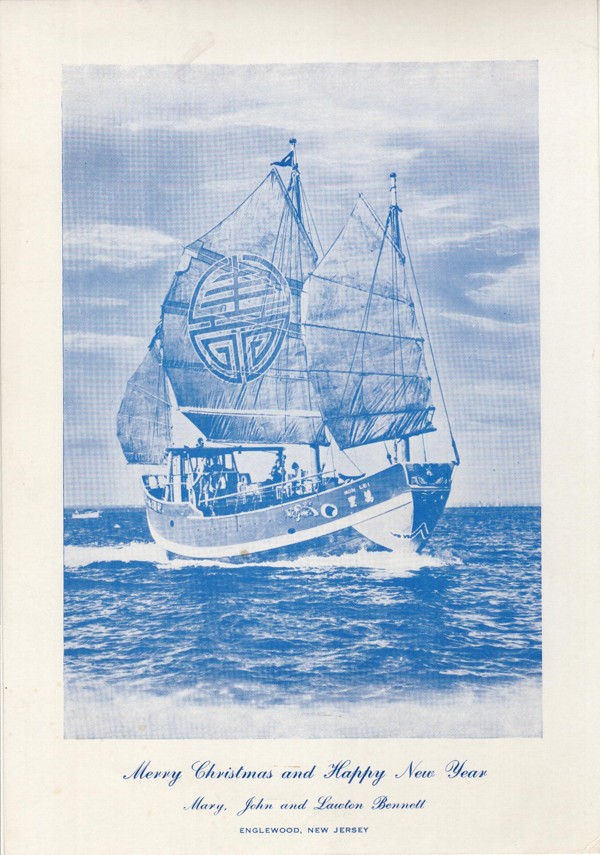 It was during the Mon Lei's stay at Mystic that another imagined back story was created for her, probably by Bennett rather than the museum. This had the Mon Lei beginning her life "as a cargo or passenger junk" that had been converted by Wo Hop into "a pleasure craft for a Chinese warlord or wealthy merchant". How she got to America was even more wildly romanced.
"When the Japanese invaded China and captured Hong Kong, they confiscated the Mon Lei and presumably disposed of her lordly owner," runs a passage from a publicity pamphlet. "With a prize crew aboard she lay unused, or at least unheard of, for two long years. Then suddenly one night drama engulfed her; an event occurred which is shrouded in mystery. The story goes that a small group of Europeans along with one American boarded her, surprised and murdered the Japanese crew and spirited her away."
The "spiriting" apparently included a transpacific voyage of 86 days by a crew of four, arriving in California in 1940. It certainly beats a newly launched speculative venture's humdrum arrival in Long Beach as deck cargo in 1939.
In 1954, the Mon Lei left Mystic Seaport and was sold to New York businessman Alen Sands York. During York's ownership the boat again moved between the northeastern seaboard and Florida … and the stories continued to grow. Perhaps the best – and indicative of the sheer quantity and quality of the carvings that decorate the junk's interior – is how the new skipper, a Captain Wissing, described them.
"They depict, in digest form, tales from Chinese folklore [and] a Chinese aboard once who was an expert in these things told me it would take a book of about 200 pages to describe it adequately." At least, that's what a Florida reporter was told, although the Mystic Seaport literature actually gave a fairly comprehensive rundown on the carvings in eight crisp paragraphs.
There was one more Hong Kong connection, of sorts. In 1959, York chartered the Mon Lei for Florida-based publicity to Northwest Orient Airlines, as Northwest Airlines (which merged with Delta in 2008) then advertised itself. The Post ran a story stating it had been Ripley who took the Mon Lei to the US and featuring "Shanghai-born Rita Xavier", a one-time Hong Kong resident and Northwest Airlines stewardess, who was to be the Mon Lei's on-board hostess.
When York's business ran into difficulties a decade or so ago, the Mon Lei passed into the hands of her current owner. He's looked after her carefully but now wants to sell.
Given her age, she's in pretty good shape, though not quite fit enough to make the long voyage back to her birthplace on her own bottom.
Hong Kong-built vessels involved in high adventure:
1 The Tzu Hang (built at Hop Kee, Hung Hom, 1938), owned by famed voyagers Miles and Beryl Smeeton, set extraordinary records both of sailing and survival in the 1950s and 60s – including two pitchpoles (when a boat somersaults stern over bow) off Cape Horn, one of which left the yacht with no masts and a torn-off cabin roof in some of the stormiest waters on Earth. She ended her days being crushed by a mechanical excavator in Puerto Rico, in 1990, having been detained by the US Coast Guard while smuggling drugs.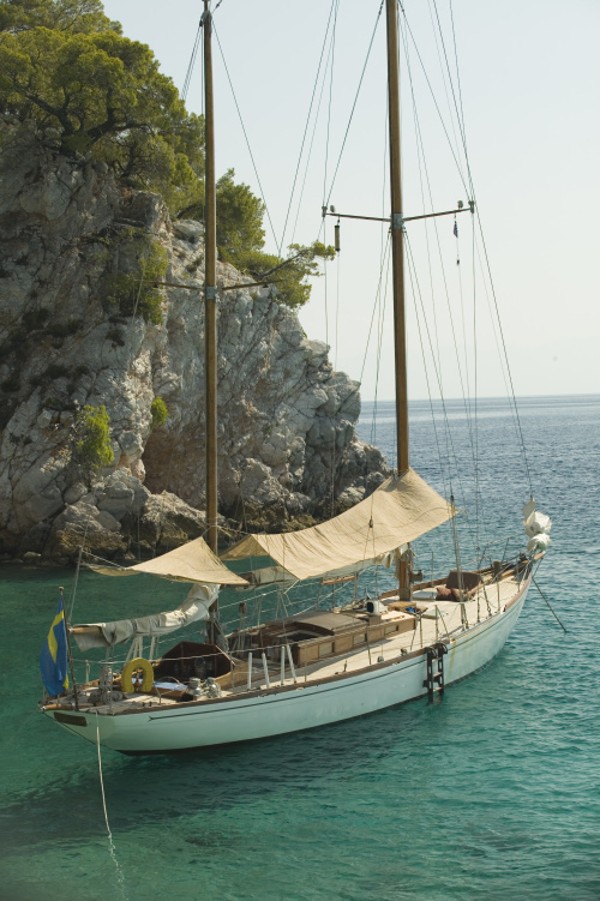 2
The Tai Mo Shan (Hong Kong & Whampoa Dock Company, 1933) made a record-breaking, 16,317-mile transpacific and then transatlantic voyage in 1933-34. The trip, from Hong Kong to Dartmouth, in Britain, included an attempt to spy on Japanese naval installa­tions in the Kuril Islands. The vessel also featured in the 2008 film
Mama Mia!
, starring Meryl Streep.
3 The So Fong (A King Shipyard, Causeway Bay, 1937) served as a US Coast Guard ship during the second world war and, in the 1980s, as a salvage vessel in the South China Sea, with lots of fancy electronic equipment aboard. She was seized by the Vietnamese authorities in 1986, eventually being smuggled out of Ho Chi Minh City to freedom in the '90s.
4 The Kolonialgesellschaft (Ulderup & Schlüter Shipyard, Sham Shui Po, 1910) led an expedition far up the Sepik River, in Papua New Guinea, and its crew claimed to have sunk the still unlocated HMAS AE1, which disappeared near Rabaul during the Australian occupation of German New Guinea, in 1914.
5 & 6 Pleasure junks such as Jose Maria Tey's Rubia (Mr Lee, Cheung Sha Wan, 1959), which sailed from Hong Kong to Barcelona in 1959, and Brian Clifford's Golden Lotus (Wung Kee, Pak Sha Wan, 1960), which sailed from Hong Kong to New Zealand via Java and Australia, and is still afloat on Lake Taupo.