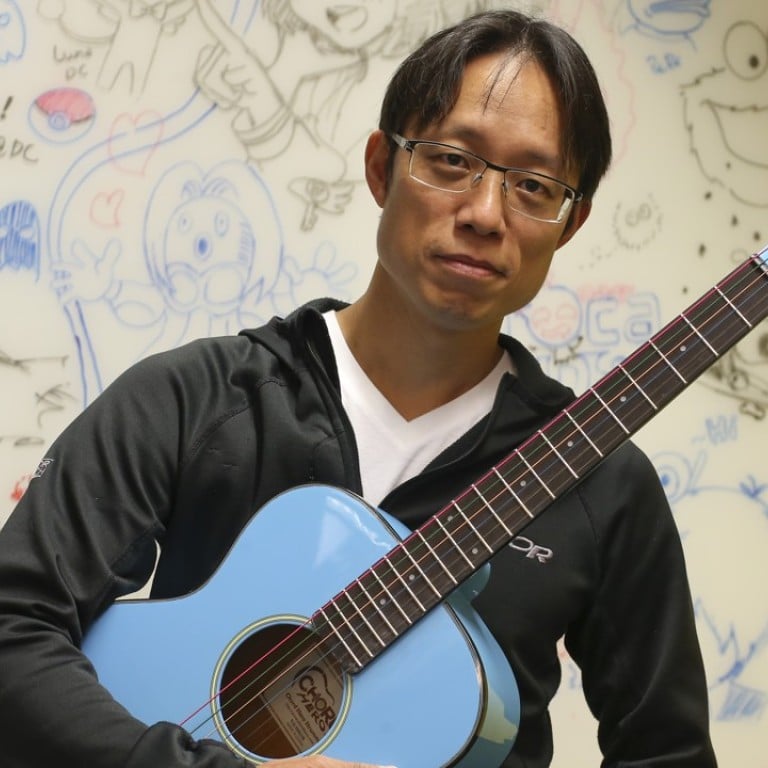 Internet whizz Yat Siu on programming at 13 and landing a job at Atari as a schoolboy
The online pioneer talks about growing up in Austria, launching Hong Kong's first internet provider and why the education system is failing to prepare students for the age of robots and artificial intelligence
HOME COMPUTING I was born and raised in Austria. English is the language I use for business but German is my mother tongue. My father came from Hong Kong and my mother's family was from Taiwan, although she was born in Lisbon, Portugal. My parents both studied music in Vienna. I had rigorous classical music training growing up and piano is my main instrument.
My parents were always fascinated with new technology and really attuned to whatever gadgets were available at the time. They would come to Hong Kong and fly back to Vienna with the latest watches and electric toys. We were not wealthy but my parents insisted on having satellite television before anyone else in the neighbourhood, so they could get news from all over the world. I grew up absorbing global culture.
My parents have been divorced for a long time and my mother toured regularly as a professional singer. I was pretty free to do anything I liked outside school and my home became the social centre of the area – all the kids would come over to play. Around 1980, I received my first computer. It was by Texas Instruments. I learned how to programme in Basic and ended up putting a lot of stuff online. Back then it was via bulletin boards and shared through FidoNet. I was 13 or 14 years old.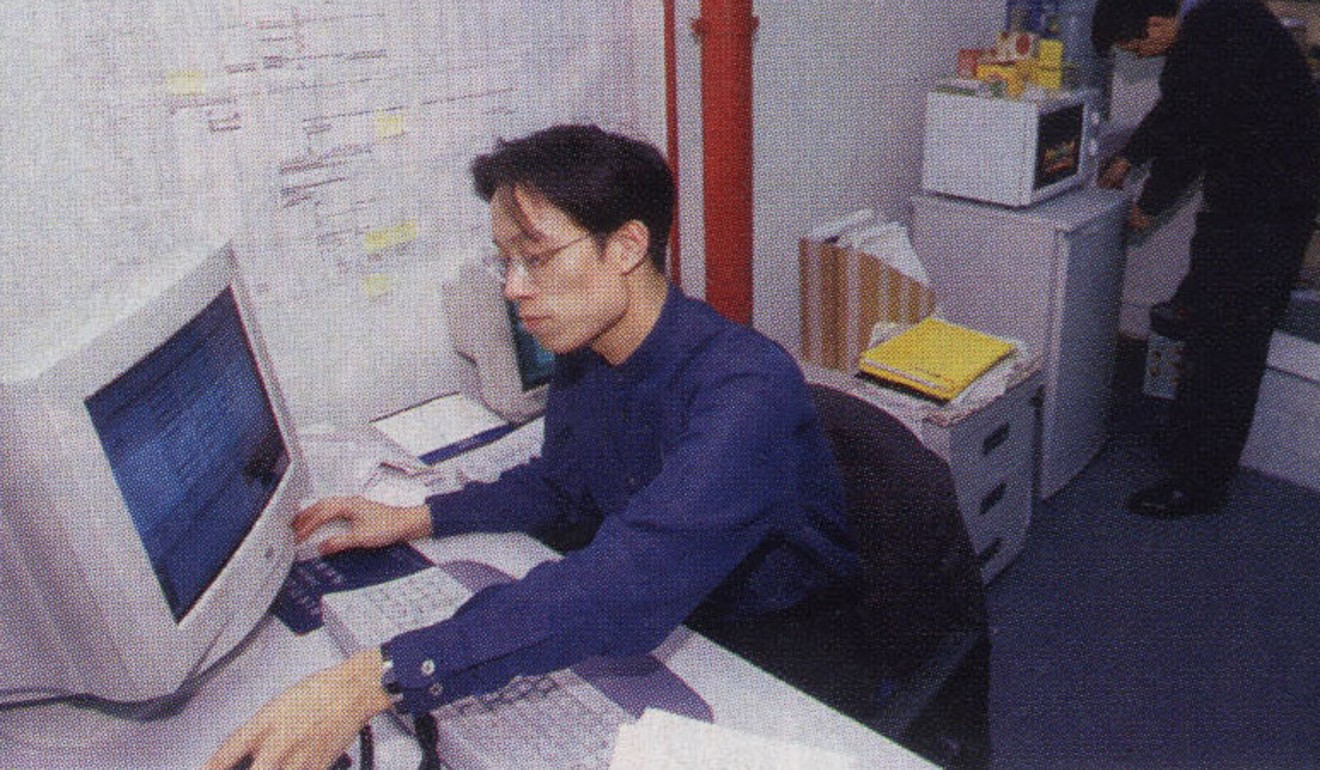 STARTING UP YOUNG Back in the 1980s, there were hardly any programmers so I got a job with Atari (the early arcade and computer games company), which had an office in Vienna. I was still at school. Then, they sent me to the United States, to get some proper computing training. I went to Worcester Polytechnic Institute initially and, later, Boston University. Halfway through my studies Atari went bankrupt, so a bunch of us ex-Atari guys started a business to service and upgrade Atari computers for the brand's die-hard fans. With the same group of people I later designed graphics software for Silicon Graphics (SGI), which eventu­ally took over our company and hired me as a trainer for their Asia operations.
PUTTING HONG KONG ONLINE By 1995, I had decided I wanted to try something new. I was sent to Hong Kong by SGI and discovered I couldn't access any internet service. So I quit my job and started the city's first internet service provider, called HKOnline. I lived in Tin Shui Wai and my rent was something like HK$2,500 a month. The office was in the Hong Kong Industrial Centre, in Cheung Sha Wan, a rabbit warren of fashion outlets that was basic but cheap, and close to the Sham Shui Po computer centre, where we bought all our equipment.
Ibrahim El-Mouelhy, who became director of marketing and corporate communications at Outblaze, came to join me in Hong Kong and we shared a 300 sq ft flat. It didn't work out. We were too early to the market and because of our lack of track record people didn't trust us. So we tried setting up a free web-hosting service called Cybercity. I joined AT&T to keep the lights on and, eventually, an American company bought Cybercity. It gave me money to start Outblaze in 1998 and open an office next to the Wan Chai computer centre. I could even afford to live in Mid-Levels then.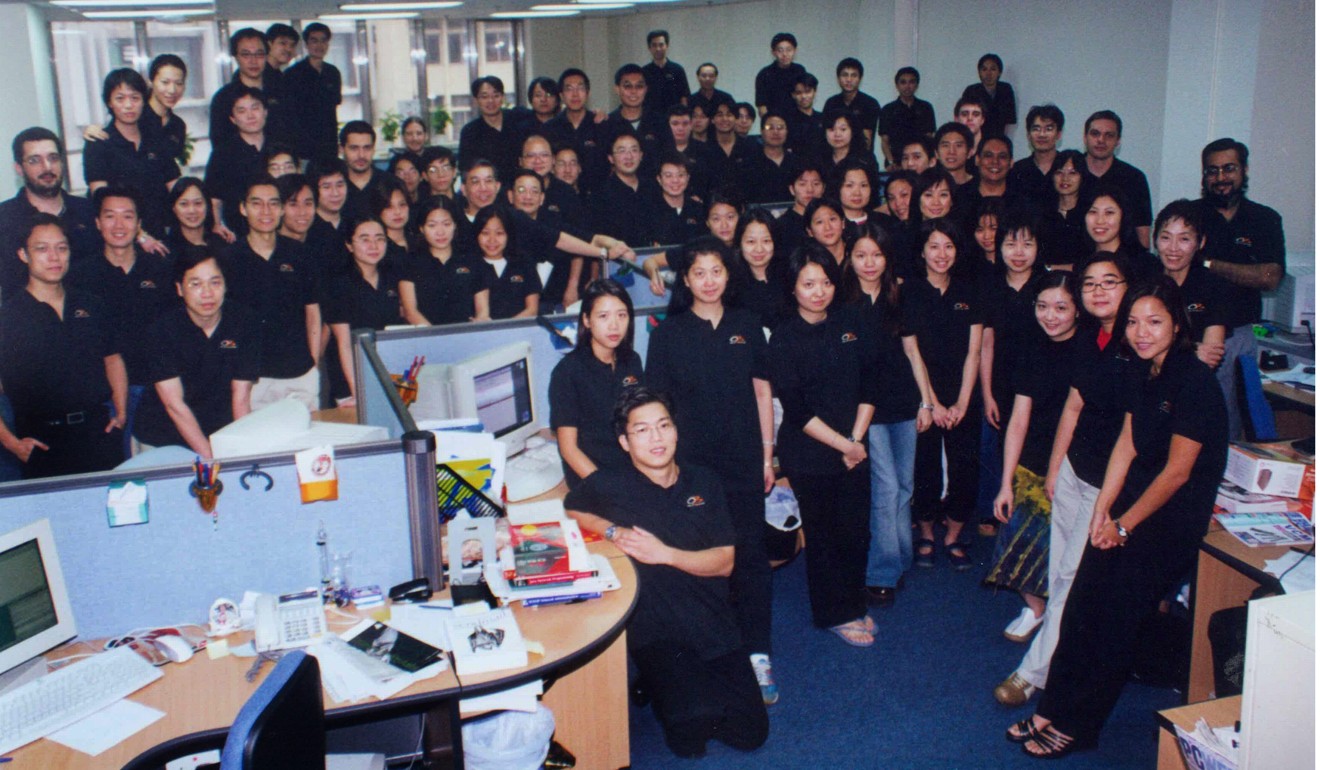 AHEAD IN THE CLOUD The business was an application service provider – what is called cloud computing these days – that hosted email and other communications services. There wasn't a lot of investment interest at the beginning so we took a loan from China Rich, a construction company with no experience in technology.
When PCCW bought Hong Kong Telecom, in 2000, speculation in the tech industry went crazy. PCCW later bought a stake in Outblaze and we were right in the thick of this bubble that would burst after a year. That's when our true moment came. The economic crisis meant we could hire good people. We also didn't have a lot of money so we relied on open-source software, which meant our pricing was 20 to 25 times cheaper than that of our competitors in the US. At one point we powered 30 to 40 per cent of US email traffic. In 2009, we sold our messaging business to IBM and that was incorporated into its Lotus suite of business communication services.
IN ON THE GAMES We had a non-compete agreement with IBM so had to do something else after the sale. By 2009, I was a father and Baby Einstein flash cards were all the rage – illustrated cards to help young children learn words. I thought it was crazy that I always had a backpack full of these cards and wished I could just keep them all on my iPhone. So I asked our team to learn about smartphones and develop an app using graphics from a previous project. I tried it at home and my kid was happy. A few weeks later, the developer came up to me and said our flash-card app had 1.5 million downloads. Then, we came up with the Pretty Pet series of games and that was massively successful and catapulted us into the game business. Today, our Animoca division is focused on developing games like Monster Chords, which helps children play chords on a guitar. Meanwhile, Outblaze invests in and incubates start-ups. Last month, a social media analytics company we invested in was sold to San Francisco-based Meltwater.
STAYING AHEAD OF THE ROBOTS As my kids get older they form my inspiration for what's working and what's not. I am really passionate about education technology. Statistics show that some skills are going to be replaced by artificial intelligence. The teachers know it but they don't do anything about it. Skills like memorising are so important in Hong Kong, like grades. But the value of experiences has become more important than the value of knowledge. Knowledge you can get on Google for free. Hong Kong children are also too scheduled. They go to school, then after-class tutorials, piano lessons where they learn set exam pieces instead of a real understanding of music.
For me, the wake-up call happened when my eldest son finished all his work one morning and told me he was bored. I said, "Go and play," and he just sat there waiting for instructions. That's so Hong Kong. Our children will compete with robots that are going to be far superior in abilities. The only way for Hong Kong people, and humanity, to survive is to encourage learning skills that machines cannot have.
Yat Siu will be a panellist on "Of the Gamers, by the Gamers, for the Gamers" at the Rise Conference, at the Hong Kong Convention and Exhibition Centre, Wan Chai, on July 12.