WORST HOLIDAY EVER I was born in Chipping Norton (in Oxfordshire, England) and have lived in West London under the Heathrow flight path my entire life. My child­hood was boringly happy. We did a lot of travelling.
My dad's idea of a perfect family holiday was getting into a car and driving around continental Europe with nothing booked in advance. We'd end up arriving at these Italian hill villages at midnight with no idea where we were going to stay.
When I was three or four, we drove to Barcelona in my dad's old Singer Gazelle. We camped at a place called the Laughing Whale, or La Ballena Alegre, where we all caught German measles. It was the Franco era, and we saw all these armed police as we drove back towards the ferry. I remember my mum saying it was the worst holiday ever.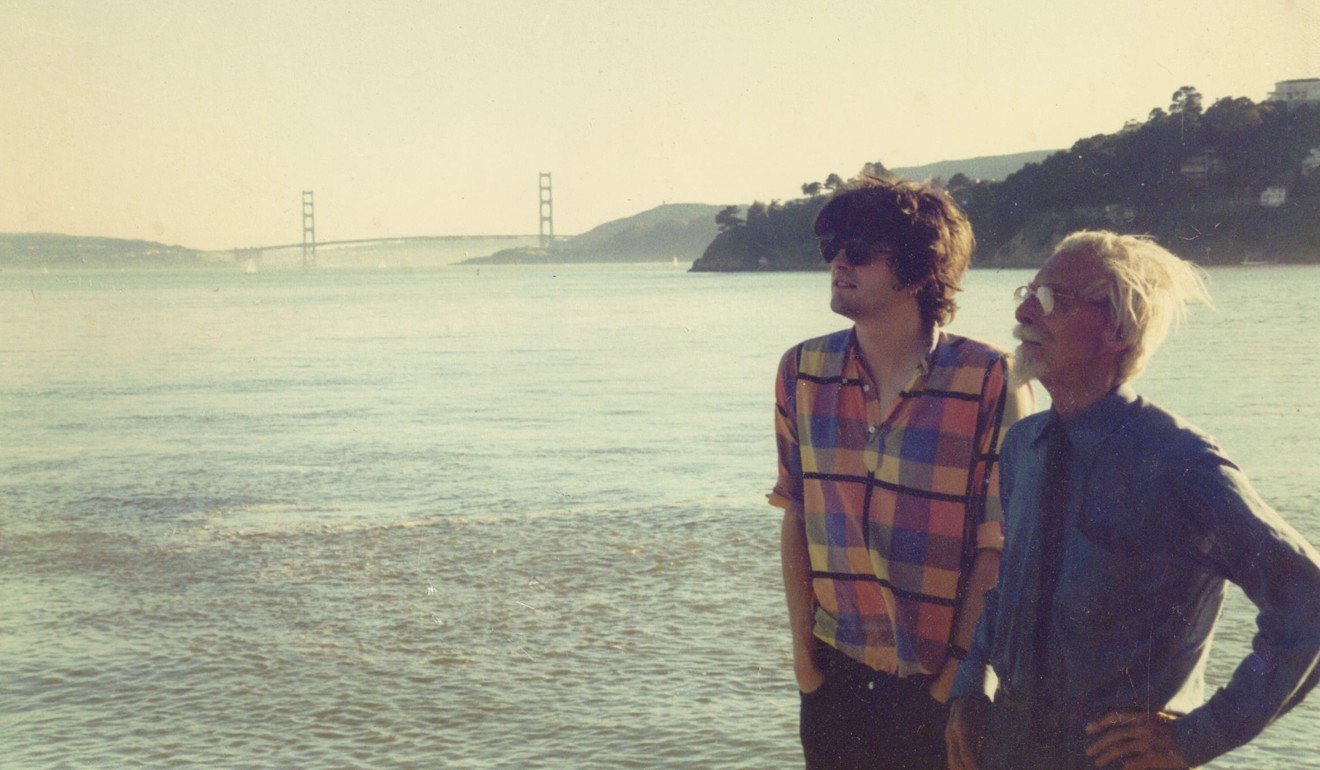 TOILET TRAINING My grandfather was my biggest travelling influence. He was a foreign correspondent for The Telegraph and, after retiring, spent all his time travelling. He had an aversion to aeroplanes because, during the war, he'd been in Singapore. On the last plane out when they were evacuating, he saw all the American pilots getting drunk beforehand and thought, "I'm not getting on that." He got on a boat and that plane was never seen again.
When he was 75 he drove his Land Rover to India and back. He drove to Iran, Iraq, Afghanistan, everywhere. That was just what he did. He used to send us these epic letters from his travels; they were very funny. After he died we were clearing out his house and the only thing I wanted was a pictogram from Chiang Mai showing the correct way to use a toilet. He'd liberated it and put it in the lavatory in his house, and now it's in mine.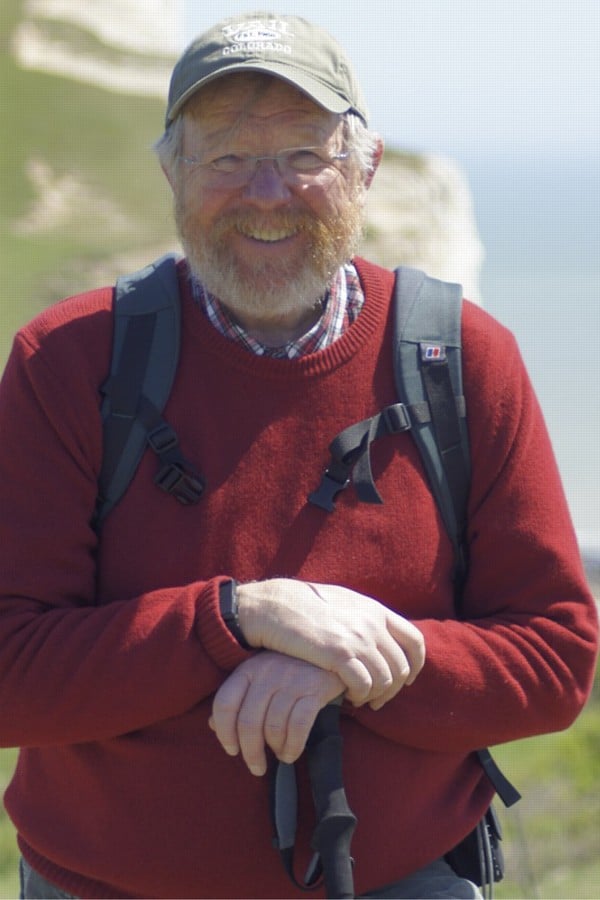 THE OXFORD BLUES I got a scholarship to Oxford University to read modern history, but the first thing we were doing was Aristotle, which was neither modern nor history in my eyes. I knew if I didn't get out, I'd end up hating it. My parents were distraught.
I thought, "What's the opposite of doing history at Oxford?" So I went to Sheffield to do business studies. I got drunk and had a good time. About 15 years ago, my dad needed to use a spreadsheet and I was able to help him with it. For the first time, I used something I'd learned at university.
If it was now, I wouldn't have wanted to go to university because it would have cost money and been pointless.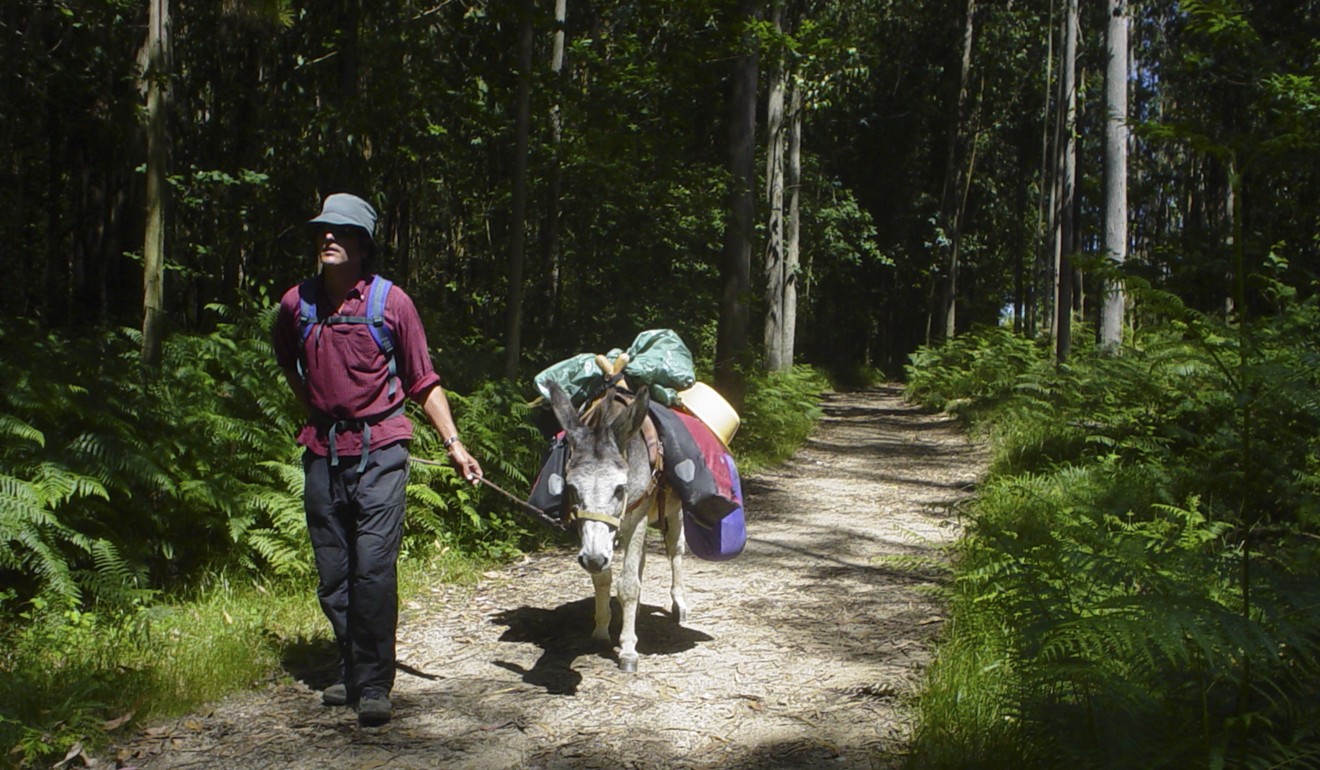 THE ROAD TO RUSSIA I married my childhood sweet­heart. We met when we were 15. Her family is Icelandic and, when she was 17, her family moved back to Iceland. We split up for four or five years, then got back together to go on a trip around Eastern Europe.
Before my grandfather died, he gave all his grandchildren £3,000 on the proviso that it had to be spent on travel. I was 25 and bought a clapped-out old Saab and me and my girlfriend drove all the way to Russia. It was 1990, just after the Berlin Wall came down. We travelled for three months. It was a bonding experience for us because the car broke down almost every day.
It was a nightmare, but it did mean that, having survived that together, we knew we could survive anything. We're still together now and we have three children, who are 19, 21 and 22.
'I feel lost in Hong Kong': why travel writer Paul Theroux finds the city 'impenetrable'
WHAT I DID ON MY HOLIDAYS Travel writing is some­thing everyone would like to be able to do. For me, it was a case of right place at the right time. When I got back from the trip, it was just as Bill Bryson was launching his career. I wrote a 3,000-word story about what I'd done on my Eastern European holiday. The Independent published it, then, after that one story, someone from HarperCollins sent me a letter asking if I'd thought about writing a humorous travel book.
Book review: cranky Bill Bryson takes another humorous romp through his adopted home of Britain
But then me and my wife started having children and I thought I should pursue something slightly more responsible. So I went and got a series of quite humdrum office jobs for five years.
HAVING THE LAST LAUGHI got a job reviewing com­puter games – something that's vividly visual – for Teletext, the least graphical medium imaginable. Me and this other guy used to put all this surreal gibberish into our reviews. It didn't go down well. So I got fired.
None of my children have ever read anything I've written ... The fact I've sold hundreds of thousands of books doesn't register with them at all
I remembered the letter from the publisher that I'd never acted on. I went home and wrote a proposal and (the publisher) went, "Yeah. Sounds good." And that was my first book. I remem­ber dedicating it in some really snide way to the two people who'd sacked me. I also sent them a couple of postcards from the journey around Iceland – there were various postcards of people slaughtering and eating unusual animals.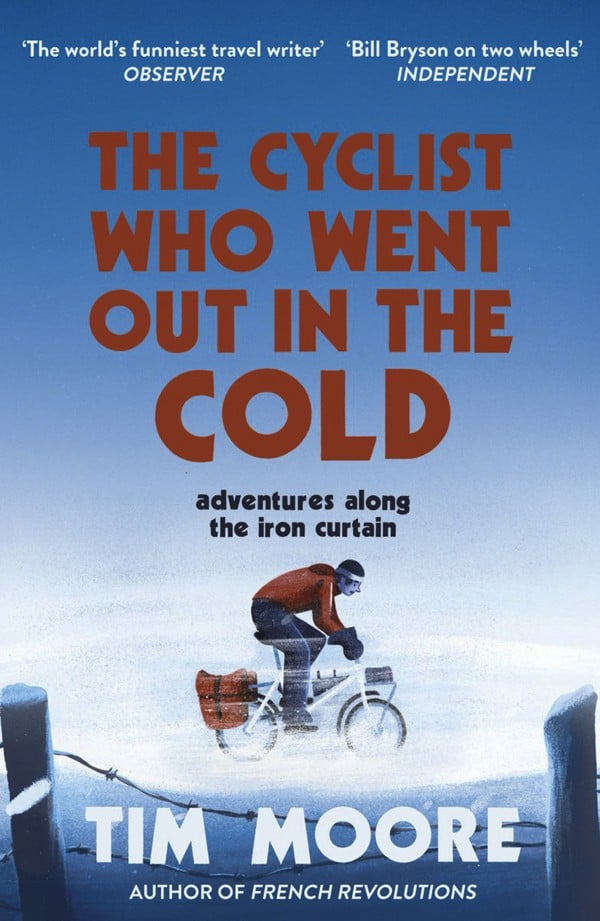 BILL, PLEASE I haven't met Bill Bryson. Whenever I write a book, the publisher sends a copy to him. I was absolutely bowled over when he e-mailed a reply to the last book, The Cyclist Who Went Out in the Cold (2016). I remember it by heart.
He said, "I am a huge and long­standing admirer of Tim Moore's work." In that moment, I felt I could die happy. But when asked if we could put that on the cover of a book, he didn't reply.
I thought, he wrote it in an e-mail, that's good enough, isn't it? But my publisher has higher standards – she refuses to do it until we get official consent.
Book review: American Daredevil – world's first celebrity travel writer recalled
A MEASURE OF SUCCESS None of my children have ever read anything I've written. Sometimes they are mentioned in the books. They're part of the social-media generation and they tend to quantify success by the number of followers someone has on Instagram. The fact I've sold hundreds of thousands of books doesn't register with them at all.
Our entire house is filled with my books spilling out everywhere. I have this tiny shoebox of an office, every bookshelf is full. I can't throw them away. I did start trying to sell them on eBay, but that was a bit humiliating.
Why train travel will be sexy again, according to writer Michael Williams
GOING JUST FAR ENOUGHI do almost nothing for 18 months, then I'll go off and do something hard-core. I cycled the entire length of continental Europe on this Communist-era shopping bike with tiny wheels and no gears. It was probably the scariest thing I've ever done.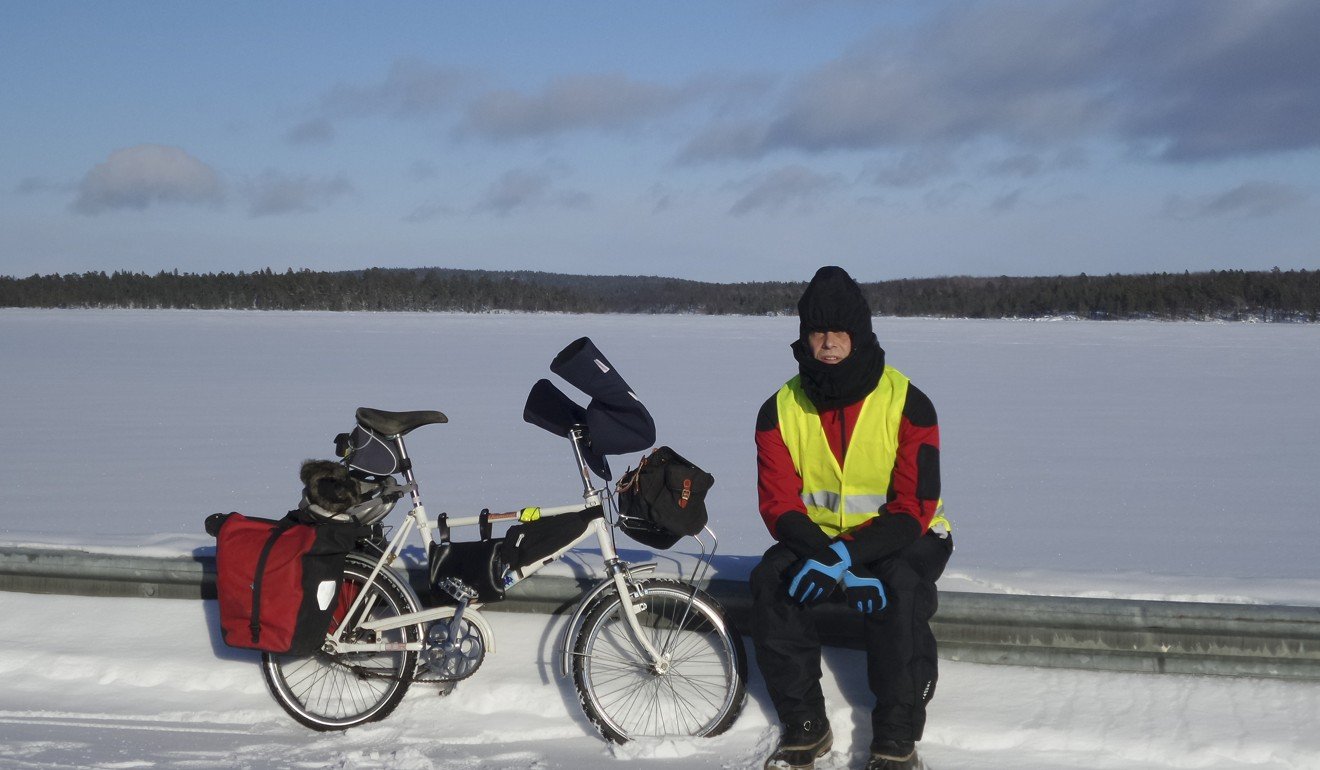 I started in Finland in winter. There were feet and feet of snow, it was minus 22 degrees Celsius, and sometimes there were 80 miles (130km) between houses. That's the trouble with doing what I do – it doesn't work unless things go a bit wrong, but not too wrong. You have to strike this weird balance knowing journeys are going to be a bit precarious, but won't actually end up with you coming home in a coffin.
The bits where things are at their worst are what readers enjoy most. People never say, "I really enjoyed your descrip­tion of Serbian landscapes." They say, "I enjoyed it when you were almost dying of hypothermia in Finland!"
Tim Moore will be talking at the Hong Kong Book Fair, Convention and Exhibition Centre, Wan Chai, on July 22 and 23. To register for free tickets go here.