STOLEN LIVES I first heard about human trafficking when I was a child, growing up in (the American state of) Connecticut. My mother used to tell the story of how her mother came to the United States from Germany, in 1925, and arrived in Chicago, not speaking a word of English. She was headed to Los Angeles but didn't know how to get there, until a German-speaking stranger offered to help. He was a white slaver. Luckily another family realised what was going on and rescued my grandmother in the nick of time.
Even at five years old, I was struck by the notion that people stole other people's lives. Fifty-one years later, there are an estimated 45 million slaves around the world – more than at any time in history – 30 million in Asia, 26,000 in Hong Kong, where they are either engaged in prostitution or domestic servitude.
MODUS OPERANDI I've been involved in aid work pretty much all my life, starting with the UN Population Fund in 1985, after college. I joined USAid (United States Agency for International Development) as a reproductive-health adviser in Nepal, in 1991, and worked with them at country and regional levels until 2006, also spending time based in Bangladesh and Thailand.
Watch Matthew Friedman's recent talk at TEDxWanChaiWomen in Hong Kong
Here's one of the ways human trafficking operates in Nepal, where I was employed for eight years. A man turns up in a hill village, says he's looking for a wife, doesn't want a city girl, flashes the cash. The villagers are impressed, a wedding is arranged, photographs taken, then he says he's taking her back to his home. Next thing, he's lured his bride to the red-light district in Mumbai, where he sells her to a brothel. She's raped, then if she doesn't fall into line, the madam shows her the wedding photos and threatens to take revenge against the family. From that moment on, the girl services 10 clients a day until she's diseased and worn out, and eventually thrown into the street. I've heard stories like this so many times.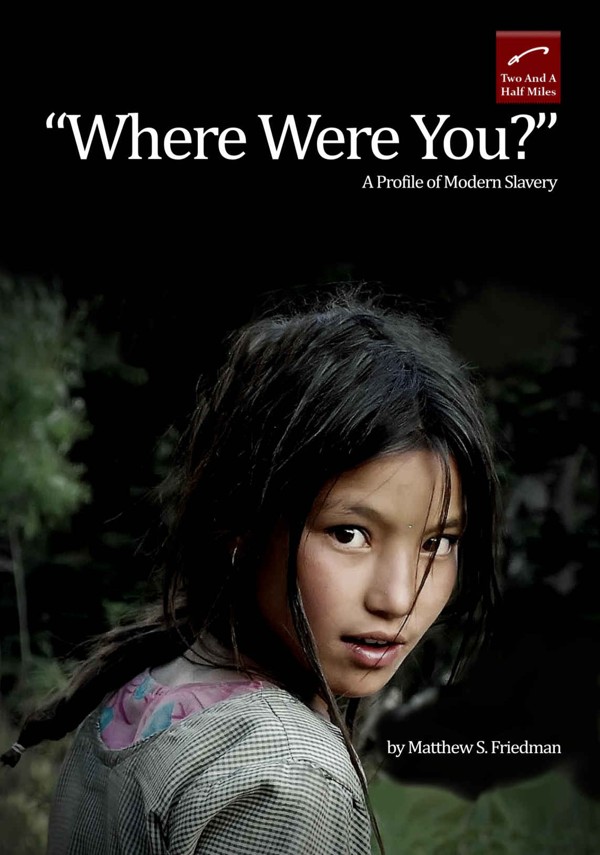 THE GOOD FIGHT In 1993, I was inspecting the brothels in Falkland Road, in Mumbai, as part of a public health effort for USAid, accompanied by a policeman. In one, an 11-year-old trafficking victim wrapped her arms around my legs and begged me to rescue her. I was deter­mined to get her out, but the policeman said we'd be killed on the spot if we tried. So we came back later with more police officers, but by that time she had disap­peared. That incident truly put me over the line. I couldn't sleep and was tormented by visions of what might have happened to her. From then on, I knew I had to fight human trafficking.
Book review: "Where Were You?" looks at modern slavery and how to fight it
DEAD DAUGHTERS In 1995, as part of an independent book project called Captive Daughters, I was interviewing women who'd been trafficked. One 15-year-old, called Geeta, wouldn't speak to me at first but eventually she relented and told me a tale of betrayal and torture and disease. She'd been raped 7,000 times. I asked her if she was angry at the traffickers, but she said they were just bad people being bad people. "I'm angry at you," she said. "I'm angry at the good people – society. Every day in the brothel I prayed for deliverance. I knew what was happening to me was wrong. Why didn't anyone come and help me?" She was calling us all out. The book never saw the light of day. The publishers said the ending was too dark, as nearly all of the 400 girls I interviewed died of Aids.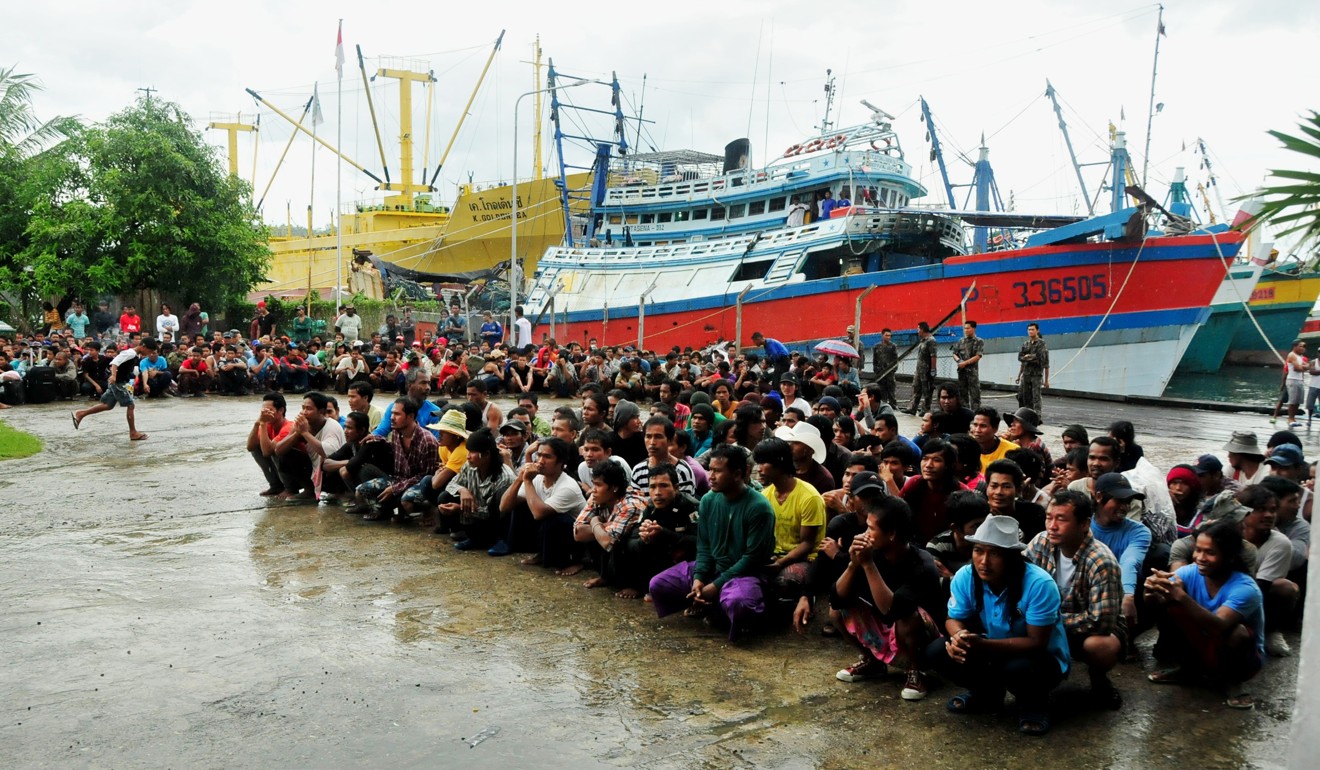 THE BUSINESS OF SLAVERY In 2006, I started work for the United Nations in Bangkok, helping to combat human trafficking, for an inter-agency coordinating body that links with governments and groups in China, Cambodia, Lao PDR, Myanmar, Thailand and Vietnam. That led to my present job with the Mekong Club. I was one of the founders when the organisation was set up in 2012 and I moved to Hong Kong in 2015 (when he became chief executive).
Tackling slavery in the Thai fishing industry, one victim at a time
While it's true that governments and NGOs are trying to tackle the problem of slavery, 70 per cent of slaves are involved in the private sector, in factories or agriculture. The Mekong Club is made up of executives from companies such as Ernst & Young, Sedgwick Richardson, and Winston & Strawn, with the aim of engaging the private sector in the fight against modern slavery. It's a business-to-business solution, aimed at dismasting slavery's economy and structure, using technology, making people aware of what is going on, and identifying solutions that come from the private sector.
Hong Kong couple's cross-country effort to stop human-trafficking
A MODERN-DAY WILBERFORCE Last year I made a 70-day, 27-city road trip across the US, talking to corporations, libraries, schools, faith-based groups, business associations. People are alarmed at what they hear. They want to get involved but don't know what to do. It's important to share information. Paying for one person in a shelter in Cambodia costs about HK$12 a day. Some people donate money, others donate time or expertise. They come from all walks of life. One of my best volunteer researchers was nine years old and a total whizz on the internet.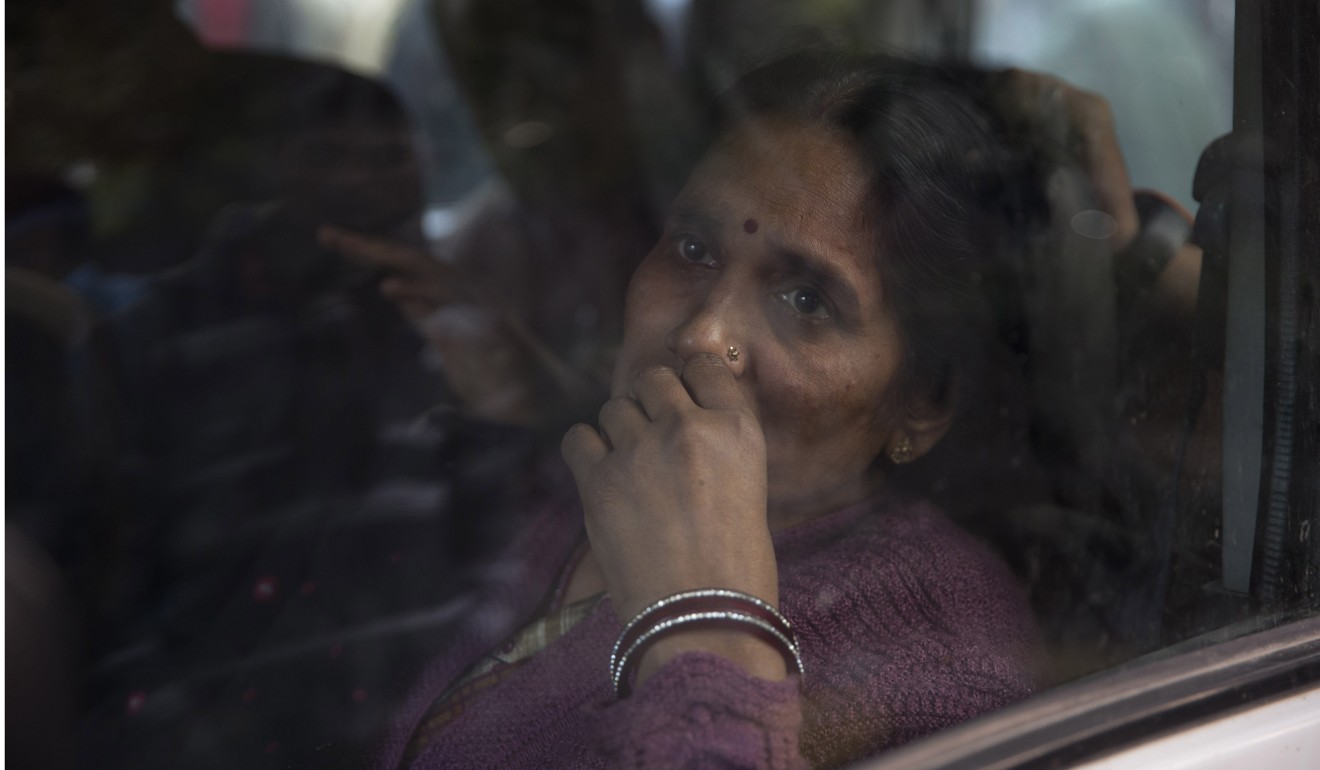 To unite the world to help address this problem we need a crusading abolitionist, someone of the stature of William Wilberforce or Abraham Lincoln. Slavery is a big enough problem to attract that sort of person. It probably won't be a politician.
One incident, like the rape of Jyoti Singh in Delhi, in 2012, can make headlines around the world, but human trafficking doesn't garner the attention it merits. A teenage slave who's getting raped 10 times a day doesn't get that sort of coverage. It's wrong.
How Asia is a hub for 'silent crime' of modern-day slavery
WINNING HEARTS AND MINDS I used to get very angry about this topic. I wanted to take on everyone I thought was involved. I was a young activist, I was arrogant, and simply didn't know enough to know how ridiculous and ineffective I was being. Over the years, I found the Christian faith, due in no small part to my wife – a journalist, who I met in 2012 when she came to interview me. Now I'm a completely different person. I prefer to use my skills, take a strategic approach, work my way into people's hearts and minds and help them to understand that the evil that is modern slavery does not have a right to exist. I'm going to keep working at this until the day I die.