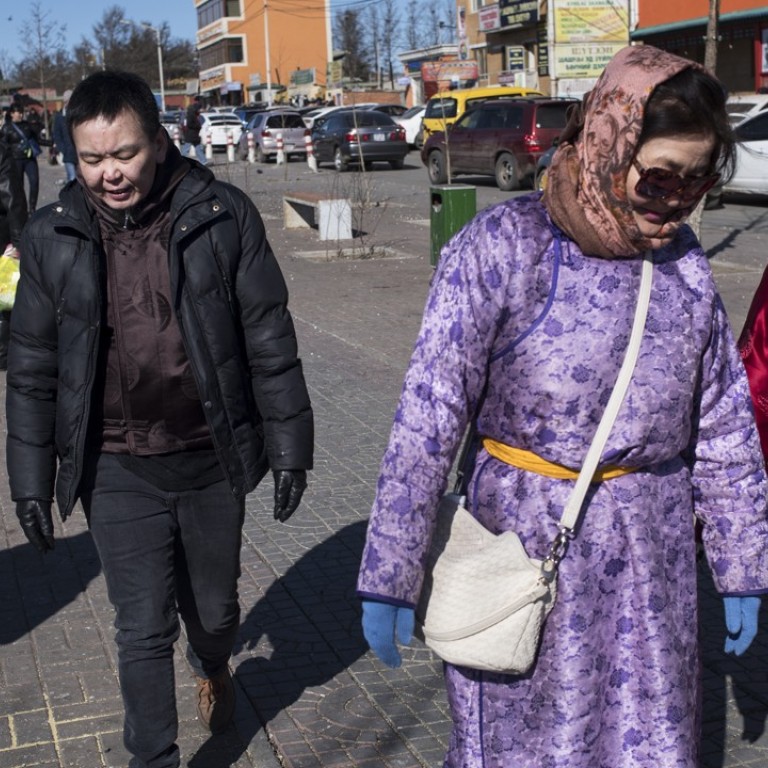 LGBTI in Mongolia fighting for rights and recognition
Activists and members of LGBTI community are demanding to be heard in the land of Genghis Khan, a nation that used to be tolerant
Anaraa Nyamdorj has been born thrice. The first time was 40 years ago, in the Mongolian capital, Ulan Bator, when "I was born in a female body". Nyamdorj says that once he reached the age of 10, he fell into a deep depression that led to a suicide attempt.
"Until then, I didn't really have an idea of what sex I belonged to. I was always a tomboy, but that didn't make me wonder about my gender. Then the body changes started and I couldn't handle it."
Nyamdorj swallowed sleeping pills and was lucky to lose only 20 hours of his life.
"What really strikes me now about that episode is that nobody asked me why I tried to kill myself. Not the doctors, not even my parents. It was the Soviet era, so I had no information whatsoever about what was happening to me. I didn't have words to describe my feelings and I didn't know there were more people like me," Nyamdorj recalls, explaining that as his teenage years progressed, he started to fall in love with girls. "The boys were my playmates. I beat and roughed them up, but I felt no attraction to them."
Nyamdorj hid these feelings until he turned 19, when he plucked up the courage to tell one of his elder sisters. "By definition, because I was a woman attracted to other women, I became a lesbian," he says. "To my surprise, my sister didn't try to understand me. On the contrary, she stopped talking to me altogether, and still today I don't exist for her."
Having moved to India to study law, Nyamdorj began moving in gay circles, but still felt misunderstood ("I didn't fit into the lesbian mould"). Then, in 2004, he met a transgender man. "I had moved to Japan by then and, when I talked to him, I found out what I was," says Nyamdorj. "Finally, I could explain what I felt."
Even so, in 2005, Nyamdorj married another Mongolian woman – in Canada, one of the few countries where same-sex marriage was legal at the time. "But my maleness was grow­ing stronger and stronger," he says, and he decided to change sex. "My wife couldn't accept it, but I had chosen love over my instinct for more than seven years and I couldn't live with it. It was a primary need.
"In 2009, a dear friend died in a car accident. I realised that life can be too short and I had to do it."
It took two more years for Nyamdorj to find his way but after hormone therapy and surgery in Thailand, he was born again – this time in a male body. At last, he could look at himself in the mirror with confidence – his gender and physical appearance matched.
"It was incredibly empowering," he explains, "because even before surgery, you finally find you are at peace with yourself."
But there was a final twist. "Not a year into my transition, I began to develop feelings for a guy," says Nyamdorj. "I couldn't understand it. Here was a trans man suddenly having sexual feelings for another man for the first time in his life."
Confused, he hid this from friends and relatives – again. "I wondered what was wrong with me. But finally I came to understand that I can't choose my feelings. I tried to ration­alise everything, but there is no way to do so with emotions."
So the real Nyamdorj, who describes himself as a queer transgender man, was born. And as the most prominent LGBTI (lesbian, gay, bisexual, transgender and intersexual) activist in the land of Genghis Khan, a nation where a strong stigma is attached to those not fitting perceived norms of sexual orientation, his story is inspiring thousands.
"Most are afraid to come out, and both verbal and physical abuse are common," says Nyamdorj. "People see us as weird and have a lot of misconceptions."
But it wasn't always so in his homeland.
"Before the [Mongolian communist] revolution of 1921, the human groups of Mongolia were comprised of just a few families living together and creating a microcosm where you accepted each other whatever you were, because you needed to survive the hardships of nomadic life," he says. "Queer people were part of this, and many were actually the shamans, who have been traditionally gender diverse."
But the revolution brought urbanisation. Suddenly, those microcosms broke down and people had to live and commu­nicate with many others.
"It created the idea of otherness," says Nyamdorj. "Rules and laws were imposed on everybody. With almost no time to adapt, we had people living in small spaces. Everybody was part of a new macrocosm. Then the tradition of acceptance was broken."
Eventually, homosexuality was criminalised, remaining so until 1986, when it started to be considered a mental disorder. It was only in 2001 that it ceased to be officially treated as pathological behaviour.
"In the early 90s, when we became democratic, there was an emergence of all kinds of human rights movements, like women's and workers' rights, criminal-justice advocates and so on," says Nyamdorj. "But never LGBTI rights. And that was unlike the USSR. We had to wait until 1999 to have the first organisation fighting for LGBTI rights."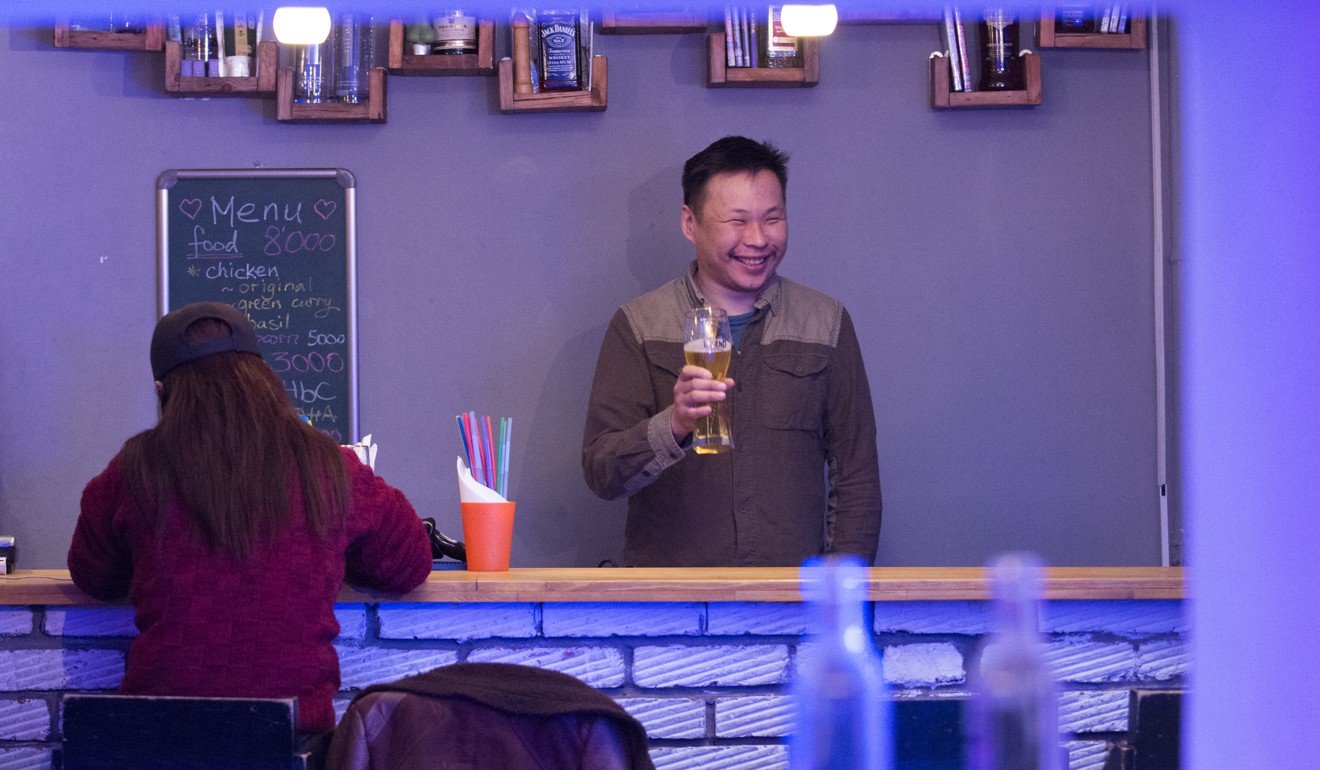 The first gay men's organisation in Mongolia was established just before the turn of the century. It worked mainly for human rights and on health issues, but most of its founding members had to flee the country when their families learned they were homosexuals. One was badly beaten by his elder brothers.
In 2003, Youth for Health Centre, the first MSM ("men who have sex with men") organi­sation, was established, with a specific focus on HIV and Aids. It's still going strong. The first lesbian organisation came a year later, founded by Nyamdorj, who went on to create the LGBT Centre, in 2007.
"We have to be united and work from the human rights perspective rather than looking just at health," he says. The LGBT Centre is now Mongolia's only non-governmental organisation working on LGBTI rights.
"The period of criminalisation and pathologisation [when homosexuality was treated as psychologically abnormal] was short and recent compared with the long time when there was a social acceptance and tolerance of homosexuals in the country," says Nyamdorj. "But it has had a profound effect on how society views us."
According to the report "Being LGBT in Mongolia", published by the United Nations Development Programme (UNDP) in 2014, discrimination persists in all parts of society, with the workplace being the most serious offender. "Challenges include difficulties finding work if open about one's sexual orientation, stress about others finding out one's sexual orientation, firings, and a lack of redress if one experiences discrimination at the workplace," the report reads. "Over 80 per cent of LGBT people surveyed hide their sexual orienta­tion from colleagues. It is hard for transgender women to find a job, which may lead to them engaging in sex work, which is illegal in Mongolia. Many are subject to violence and black­mail, and are vulnerable to poverty."
The UNDP also found discrimination in the education and health systems, and noted that "Mongolia's media predom­inantly portray LGBT people in negative ways".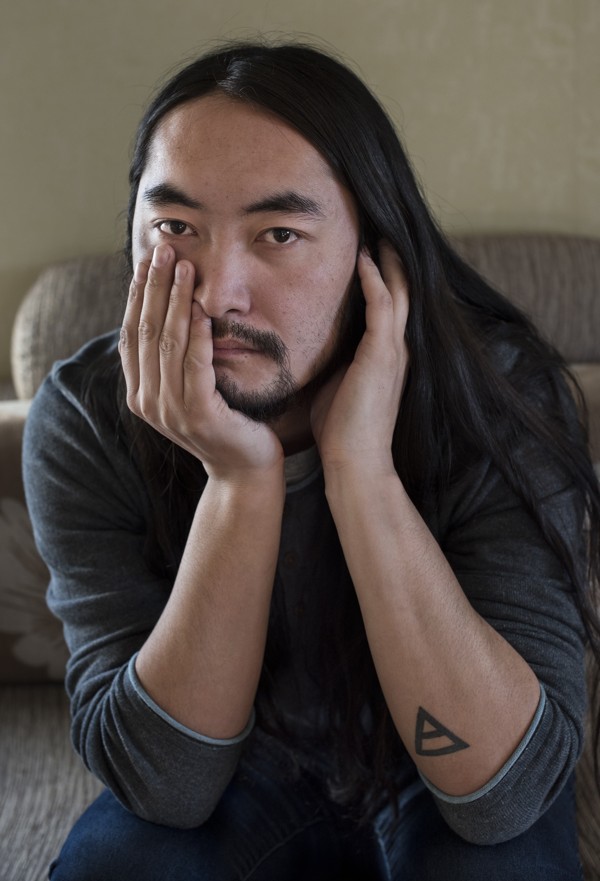 All that has had an impact on the family environment: according to the report, 87 per cent of LGBT people hide their sexual orientation or gender identity from close rela­tives. (Among the dozen people who shared their stories for this article, only three have disclosed their sexual orientation to family members.)
"Coming out to the world is a very important moment – it will be in your memory forever," says Jack Ganbaatar, a 24-year-old medical student in Ulan Bator who has yet to come out to his parents. "It's crucial to say who you are, but it also requires a big amount of courage. I decided to do it but, when the time came, I couldn't utter a word."
In a sense, though, Ganbaatar has told his father, who is a shaman. "When he was in a trance, I told that spirit that I am gay. And he replied that he would help my parents understand it." His father, the student wholeheartedly believes, cannot remember anything he was told while in the trance.
"I never thought my sexuality was a problem and, since I was 14 or so, I knew I was attracted to men," says Ganbaatar. "But society has trouble accepting that fact, so I was made fun of during my high school years."
Some have suffered much worse. The UNDP report tells of how, in 2009, three trans women were kidnapped and taken to a graveyard, where they were severely physically and sexually assaulted.
"We live with fear," says Timothee T, who discovered his attraction to other males six years ago, at the age of 13. "I realised that I got excited looking at pictures of men, not women. Then I realised why, as a kid, I fell in love with the prince in The Mermaid and not with the girl. Still, I tried to have relationships with women. It didn't work."
At school, Timothee was bullied. Once, his teacher invited his father to a meeting because she suspected the boy was a homosexual. "My father [...] threatened to cut my penis off if he found that was true," Timothee says. "I denied it because I feared for my life."
Today, the young man tries his best to look straight. He can be himself in only two places: in the comics he draws about his life and at DD, the only LGBT bar in Ulan Bator.
From the outside, DD gives little away. There is no sign and its big windows are perpetually covered with thick curtains. But inside, music blares and lighting creates an intimate atmosphere in which beer and freedom flow, kisses abound and prejudice is the only thing that is unwelcome. "Here, nobody needs to hide anything," declares owner Zorig Alimaa.
Creating a space for the LGBTI community has not been easy. "There had been other attempts but all had failed," says Alimaa. "Even though I knew it wouldn't be easy, after spending 15 years in Japan, where the gay community is much more open, I decided to try."
DD opened in 2012, but financial problems forced a relocation in 2015. Business is not bad but Alimaa still needs to keep up a full-time job at the Mongolian Railway Company to make ends meet.
Alungoo Byambasuren is one of DD's most loyal clients. The bar, she says, opened her eyes, and today she speaks openly about her bisexuality.
"When I was five, I started trying to pee like a man. I failed miserably at first," she says, adding that later she became attracted to other girls. "I was confused until I googled and found that part of me is male and part is female. I wanted to own a penis, but now I accept myself the way I am and enjoy life to the fullest."
Bayarmaa Erdene, 41, is another DD customer and remembers how she suffered as a lesbian during the communist era.
"I always felt I was different as a child and even my family treated me like a boy, but it wasn't until high school that I understood my attraction to other women," she says. "I had read an article about two gay men who were murdered because of their sexual orientation and I knew it wasn't going to be easy. But I accepted myself the way I was.
"When you are young, having very short hair and wearing manly clothes shocks people who have a very traditional idea of what femininity must be, but when women are in their 40s, they start to embrace this kind of style, so nobody pays attention."
The situation is different, however, for gay men.
"There is this perception of strong masculinity in Mongolia that plays against them," explains Byambasuren. "Many may accept women to be lesbian, but never men being gay."
Erdene has been in a relationship for more than five years and dreams of getting married. "I feel that the example of Taiwan, which may soon be followed by South Korea in recognising same-sex marriage, will bring exceptional changes to LGBT people in Asia."
Erdene may still have quite a wait, though.
"People's mentality and attitude towards us is changing, but very slowly," says Nyamdorj. "Lots of bad things are still happening, especially to those young people who come out of the closet."
What's more, they must face a new and unexpected enemy: Christian fundamentalist groups.
"They preach 'love the sinner but hate the sin' and claim to be able to fix your gender," says Byambasuren. "They attack us on their webpages, even using our own photos on social networks and tagging us as homosexuals. They are even worse than the Mongolian neo-Nazi groups."
And there is also the issue of transgender women turning to prostitution.
"They do it [...] only when they feel desperate," says Nyamdorj. "They are beaten up, treated really badly. We have documented cases where police even harass them just because they're standing in the street talking with friends. It's more difficult for them to find jobs, while we trans men have it easier. They are more prone to discrimination at work, with housing and even health care. It doesn't matter how beautiful they look, when they open their mouths, everything changes."
And so the LGBT Centre fights on three fronts, with a legal programme, a health programme and a youth programme.
"We advocate for the amendment of existing laws or for the creation of new laws," says Nyamdorj. "For example, we still don't have broad-based anti-discrimination legisla­tion to provide protection for everyone, regardless of their sexual orientation."
The NGO offers legal advice and has lately engaged in litigation to amend laws through judicial review. "We think bad laws have to be challenged in court," says Nyamdorj, explaining that, this year, the centre will file the first consti­tutional court case to get a reading on discrimination, in order to determine what sex or gender means.
The centre's health programme goes further than conventional HIV prevention and treatment initiatives. "We work for LGBTI people to be treated equally," says Nyamdorj. "That means having reproductive and sexual health services available for lesbians and bisexual women, to stop interfer­ence with intersexual children and to provide transition-related services for transgender people."
The youth programme aims to achieve diversity in the education system and to empower LGBTI youngsters. Nyamdorj is proud of what's been accomplished so far. "We have celebrated the Pride Parade since 2013 – when there was huge outrage – which is important for people to not see us like weirdos and to interact with us," he says. "We also got the criminal code to include the crime of discrimination, which includes LGBTI people now. Now we want to add it into the draft labour law and also the constitution."
All that despite a chronic lack of funding. "There is only money for the so called legacy organisations, those that existed before democracy. We are not a priority for the government, and the world is not interested in Mongolia," says Nyamdorj.
That may partly be because of the numbers. Statistics on anything in Mongolia, a country of just three million, pale in comparison to those on China or India. And nobody knows how many LGBTI people live in the country, because no research has been completed in the countryside, where about a million herders live as nomads.
"We can't really say what is happening there, but we have friends who have moved to UB [Ulan Bator] because the situation in rural areas is even worse," says Nyamdorj. "The information doesn't get there because the divide between the urban and rural areas is huge."
The growing tolerance in Ulan Bator is glimpsed at a party at the DD bar on a chilly Saturday evening. The festivities will last just a few hours and party-goers make the most of every second. Go-go boys bare all, transgender women improvise a catwalk and lust mixed with laughter overflows on the dance floor.
Although admission is by invitation only, it is a safe haven and proof that the rainbow can shine in Mongolia's perpetually blue skies.
This article appeared in the South China Morning Post print edition as: Rainb ow warr i o r s