It wasn't long after the pioneering University of Hong Kong-Shenzhen Hospital first opened its doors in the rapidly grow­ing Chinese border city, five years ago this month, that senior staff realised their challenges would include more than the clinical needs of sick patients.
Professor Lo Chung-mau, the hospital's chief executive, recalls the day he was threatened with a gun.
Lo was then head of surgical services and was called to the patient relations office to meet a former patient, a police commander, who had made a complaint about her recent thyroid operation, undertaken by one of Lo's colleagues.
To his astonishment, Lo, who is probably Hong Kong's most eminent surgeon, was warned by the woman's angry husband that she had a gun and knew how to use it.
After patient's outburst, Shenzhen hospital promises to curb violence
"I told him very calmly that it did not matter to me that his wife used a gun because I was a surgeon and I used a knife," says Lo, speaking in his seventh floor office, which offers expan­sive views over the modern white hospital buildings to Deep Bay and, visibility permitting, Hong Kong.
The threat of violence to doctors is endemic in Chinese hospitals. Stabbings and mob-style attacks have risen 23 per cent a year on average since 2002, according to the China Hospital Management Association. It is just one symptom of a health care system plagued by inadequate fund­ing, systematic lack of trust, a dependence on "red packet" bribes to secure timely medical attention and kickbacks from drug companies.
As the public's expectations grow alongside rapid eco­nomic development, authorities are seeking to reform their broken system. Of course, as former United States president Barack Obama would testify, China is not unique in finding health care reform a testing policy issue, but the Shenzhen Municipality Health Authority is one of the more progressive in China.
The body formed a partner­ship with the University of Hong Kong (HKU) Faculty of Medicine in 2011, to allow the university to operate a pioneering teaching hos­pital in the central Futian district – the vanguard, it was hoped, for local health care reform.
Top Hong Kong liver transplant expert to head HKU hospital in Shenzhen
"For me, this is a perfect match," says Lo, and today the hospital, with 43 operating rooms all contained on a single floor, spacious and light reception areas, open green spaces and modern wards, is home to some 560 doctors and 1,200 nurses. They deal with 6,000 outpatients per day and the hospital can accommodate 1,200 inpatients, with a new 800-bed East Wing opening in 2020, as capacity is gradually expanded.
"This really is a beautiful, big and well-designed hospital. For me, it's a dream to work here," says Lo.
The hospital has achieved accreditation from the Australian Council on Healthcare Standards International and includes the International Medical Centre, a private facility aimed at expatriates. The management hopes to be accredited this year with the category 3A hospital rating, the highest available in China.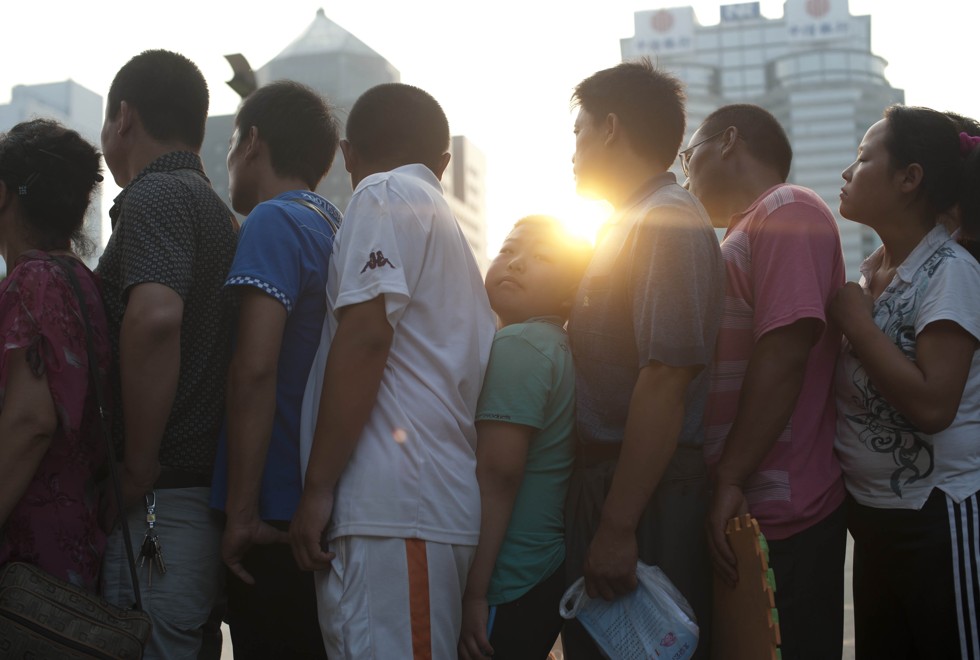 "The Shenzhen government is very smart," says Lo, explain­ing that the local health authority needed HKU to be a catalyst for changes on the ground.
Setting up a large, purpose-built facility from scratch in a city of more than 20 million people (a figure provided by a hospital spokesman, and including a large migrant population) was challenging enough, but no one was prepared for the culture shock. There was acute resistance to change, not from the government but from would-be patients. Even the intro­duction of a basic appointment system was fraught with controversy.
Hong Kong elderly health care scheme extended to HKU-Shenzhen hospital under new deal
Patients at public hospitals in China are used to arriving at a clinic before 6am, to secure the best doctor available with a financial "gift". Some even engage an agent to help arrange a consultation, says Lo.
Every consultation is crowded with spectators waiting for their few minutes with the doctor and shouting out their own comments and unin­formed diagnoses. According to Lo, doctors in public hospi­tals will sometimes see 150 to 200 patients a day in a system he describes as "very chaotic".
The HKU-Shenzhen hospital immediately banned red-packet payments (Lo recalls one elderly man who, having had his red packet refused by medical staff, hauled himself off his hospital trolley in disgust and hobbled away) and introduced an online appointment-booking system with set times for private consultations.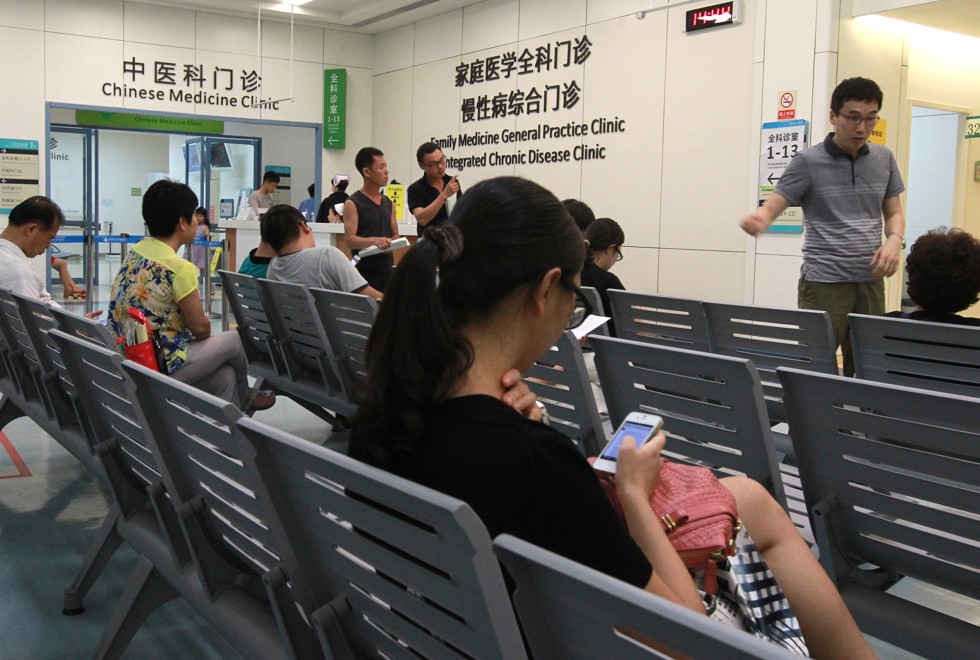 "I thought it was good but the truth is no one came," says Lo. Even after the hospital set up an appointments counter to help people make bookings, the new method remained largely untrusted for two years. Now, however, many of the 120 private and public hospitals in Shenzhen are following that lead and have introduced some sort of appointments system.
The new hospital quickly found itself isolated, trying to introduce modern international practice and progressive treatments into a dysfunctional and corrupt system.
"The fundamental issue was fees and charges," explains Lo. Medical services in China are "fee for service", meaning the patient always pays but may be partially reim­bursed if subscribed to a public or private health insurance scheme.
Not everyone is eligible for insurance and the fee levels set by the central government are absurdly low, at less than 20 yuan (HK$23) for a consultation with a doctor. This may sound positive for affordable health care but, unable to meet salaries and running costs from such fees, hospitals promote expensive drugs and elaborate tests to beef up patient bills.
HKU's HK$200m bill for mainland hospital
"The standard prescribed fee for a hospital doctor's consultation is less than the price of a coffee at the Starbucks over the road," says Lo, explaining that it is the low charges that are at the core of the corruption in the system and lie behind the prevalence of what he calls "overprescription and over treatment".
One of the most remarkable symptoms of this financial malaise is the spectacle, common in Chinese hospitals, of large treatment rooms containing hundreds of outpatients connected to intravenous (IV) drips. Intravenous fluid and antibiotics are routinely administered for even the most basic complaints, such as the common cold.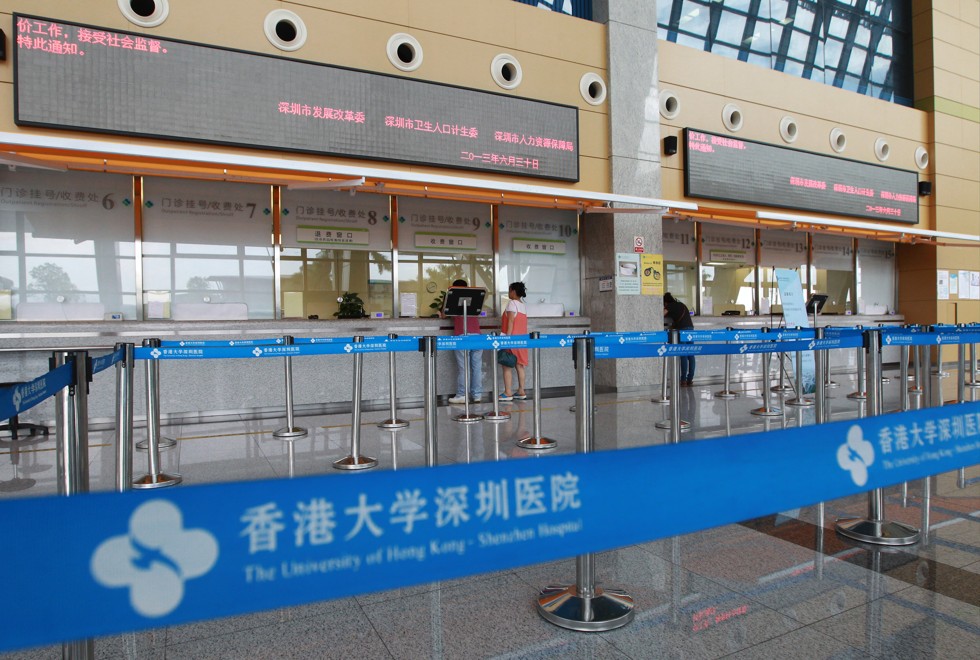 "There are 10 billion bottles of IV fluid used in Chinese outpatient departments every year and most of it is wasted," says Lo, pointing out the risks: occasionally the fluid is conta­minated; some patients suffer adverse allergic reactions to the antibio­tics; and, as a result of the practice, China now has the largest antibiotic resistance rates in the world.
Lo and his colleagues banned the practice at their hospi­tal, locking the doors of the purpose-built IV therapy rooms, but this reform was no better received than the appointments system. "Patients hated it," admits Lo, because they expected this service and many complained when it was withdrawn.
The funding model has a second and profoundly nega­tive impact for patients, some of whom take drastic steps in order to pay medical bills. When families sell their homes to pay for hospital opera­tions that are then botched, there is no formal complaints procedure. Chinese health care is still characterised by doctors hiding in remote parts of medical establishments, hoping to evade vengeful patients or their families.
Shenzhen hospital to pay University of Hong Kong advance by 2023
Transparency of care is taken to the extreme at the Shenzhen hospital's neonatal intensive care unit (ICU), where, amid blinking digital displays, multi­coloured tubes and incubators, 25 premature babies are fighting for their lives in an atmosphere of intense profess­ional calm.
Rather than hide from parents, or at least keep them at a safe distance behind sterile glass panels, here medical staff invite mothers and fathers into the ward to be an integral part of what is called "family centred care".
Staff here have also pioneered something called "kangaroo care"; it has been observed that tiny babies dependent on ventilators recover much more quickly if allowed skin contact with their mothers. It is a practice most commonly used for low birth-weight, pre-term babies, who are more likely to suffer from hypothermia, to keep the infant warm and support early breastfeeding.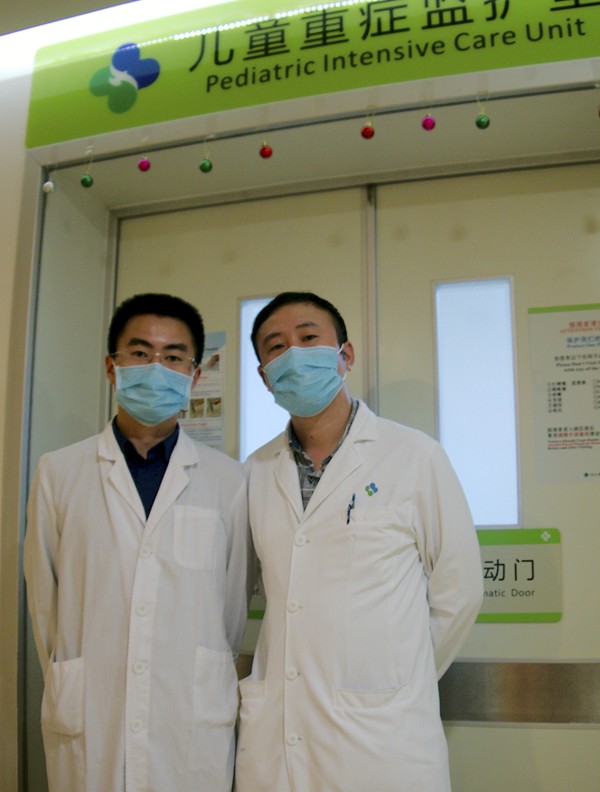 This is a revolutionary concept for China, where the idea of medical staff being observed 24 hours a day, at close quarters, by anxious parents tends to be regarded as abhor­rent, if not downright dangerous. But it is slowly being adopted elsewhere in China, according to Professor Chow Chun-bong, another of the hospital's specialists from Hong Kong, who is in charge of the neonatal ICU.
The mother of one of his current patients is a supporter of the progressive care model. "I feel very good about the care here because, as a mother, I can be involved and have regular contact with my baby," says Ms Yu, as she caresses 56-day-old Zhuang Zhuang ("Strong One") as he lies on her chest.
Chow believes the care in his unit is now surpassing that provided in his hometown. "In Hong Kong, we are more limited for space and there is a big fear of infection," he says, adding that Shenzhen is less conservative and, at least in some respects, more receptive to new ideas and pioneering techniques.
University of Hong Kong's Shenzhen hospital set for pricing revamp
The head of thoracic surgery, Dr Alan Sihoe Dart-loon, agrees that Shenzhen has a very progressive attitude and is convinced that chest surgery at the hospital is now "as good as or even better" than that available in Hong Kong.
Sihoe is tending to Hai Jie, a 37-year-old non-smoker who has a highly unusual and aggressive form of cancer in both of her lungs. It is being treated with "uniportal surgery", an advanced keyhole technique pioneered by Sihoe in Hong Kong.
The surgeon, an alumnus of Kowloon's King George V School, says he finds the number of potential patients and diverse range of symptoms in Shenzhen attractive.
"I have been accused of not helping Hong Kong people [who often encounter long waiting lists for surgery] but surgeons need a large patient base in order to progress their skills," he says.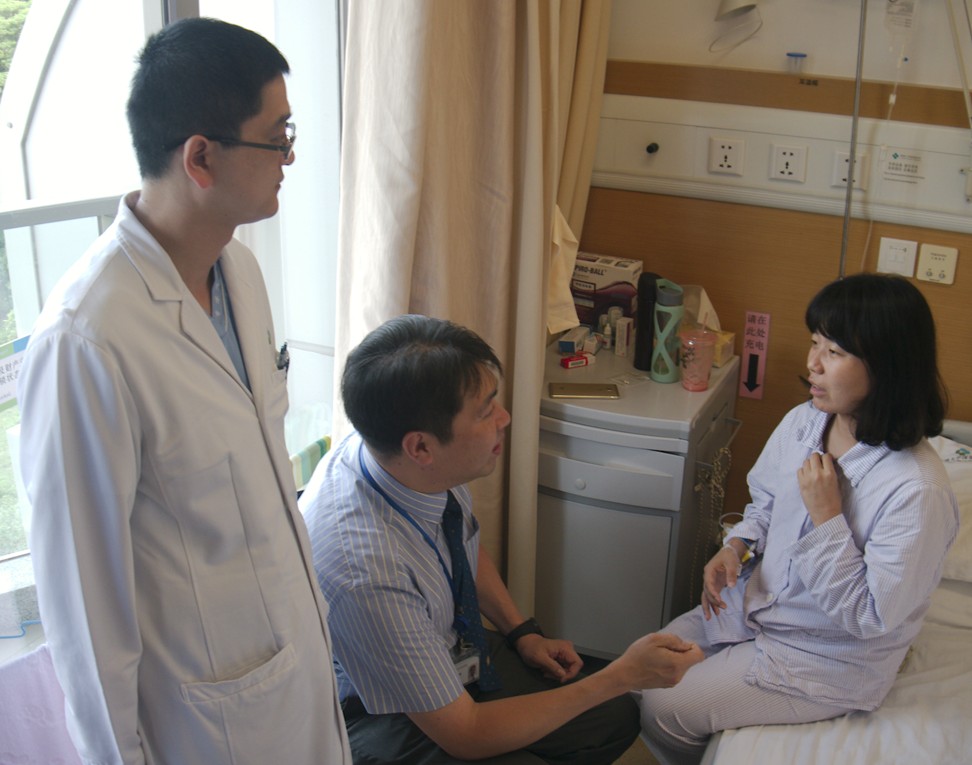 Lo, too, is aware of the criticism that leading Hong Kong doctors have forsaken their own hospitals to make money in China, and is offended by the accusation, insisting he does not make "one cent more" in his current role. He adds that of the 2,500 staff at his hospital, only about 40 are from Hong Kong, and most of those retain roles in their home city. Lo, for example, still spends some of his time working at Queen Mary Hospital.
In addition to criticism from south of the border, the new facility found itself largely ostracised by the 120 other hospitals (including 12 large category 3 public hospitals) in Shenzhen, the heads of which felt threatened by the newcomer. They also suspected, incorrectly, that the new hospital was receiving extra subsidies from the health authority, says Lo.
Hong Kong and mainland China have cooperated on health care – but new partnership is no instant cure
"We are on our own, that's why it's so challenging," he says, arguing that the reforms achieved and the successful adoption of progressive medical procedures have been worth the pain. "We are the leaders in health care reform."
In May 2014, the China State Council in Beijing released radical guidelines and a timetable to reform public hospitals. In July 2016, Shenzhen issued its own ambitious health-care-reform policy, which includes changes to the funding model, and, at a meeting last December attended by all hospital chief executives in the city, bosses were warned by the health authority chief that red-packet payments must stop or they would be tackled directly as part of Beijing's crackdown on corruption.
Guangdong has also issued a provincial directive to phase out the use of IV treatments in outpatient departments.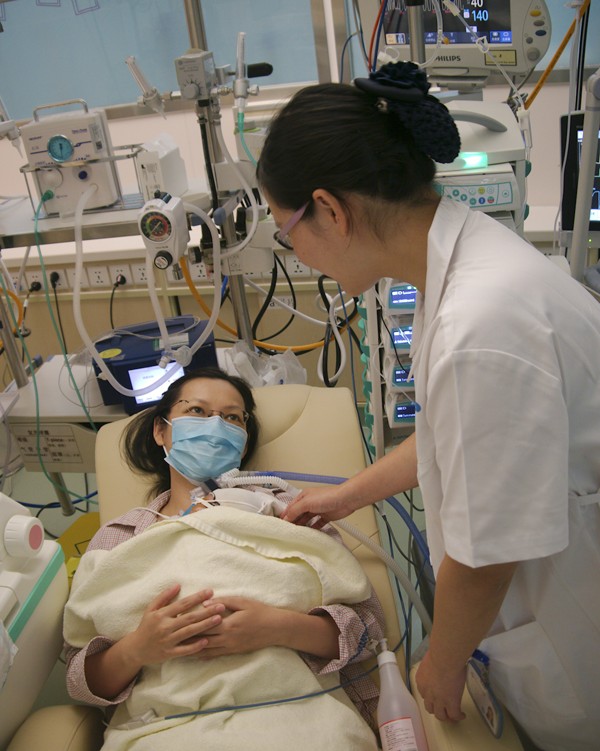 The efficacious impact of one hospital, in five years, is impressive, but China is a big nation and significant structural problems mean many people still simply cannot afford basic health care.
"I estimate over 50 per cent of patients cannot pay, so simply receive no treatment," says Mao Huawei, a paediatric specialist at the hospital. His estimate is supported by a study in 2012 which showed that 43.1 per cent of non-registered residents in Shenzhen (ie, migrant workers) had no form of health insurance and that the problem was most acute in paediatrics; young parents often don't have the resources to pay for the care of their sick children, particu­larly those with chronic conditions.
A progressive Shenzhen municipal health insurance scheme will reimburse up to 70 per cent of costs for some pro­ce­dures and treatments, but many families are from distant rural towns and have recently arrived in Shenzhen, so may not qualify. And even if 70 per cent is reimbursed by the insurance scheme, the remaining 30 per cent can still repre­sent an unobtainable sum.
Running clinics in Shenzhen difficult for Hong Kong doctors
One of Mao's young patients is a five-month-old boy with primary immune deficiency disorder, which means his ability to fight infectious disease is compromised or entirely absent, and he is confined to a sterile plastic air bubble. He is known as "bubble boy" and the costs of this sort of long-term treat­ment are inevitably high.
"I have experience of the parents of very sick children saying they just cannot pay any more, and we have tried to help them secure funding from charities like the Tencent charitable foundation," says Mao.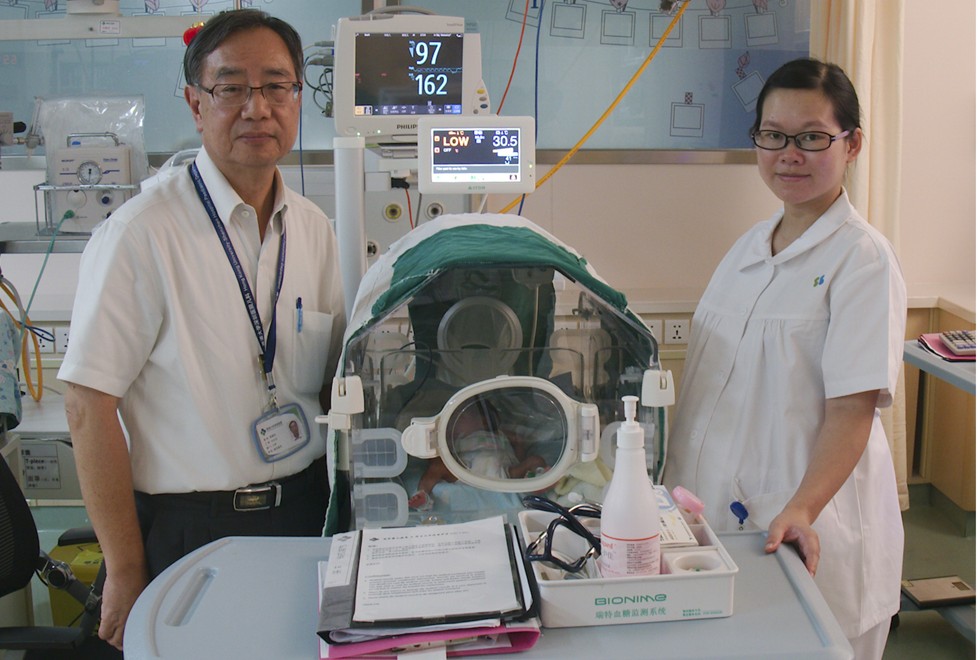 Lo points to the irony that capitalist Hong Kong has a socialist health care system while communist China has a very market-driven model. Much effort has been made at the HKU-Shenzhen hospital to contain fees through individual patient subsidies from the health authority and packaged pricing at levels that appear reasonable.
A patient making an initial visit to the general practice clinic is charged a package fee of 200 yuan, which includes registration, consultation, certain investigations if needed, simple treatments and medication for up to seven days. The hospital has also introduced a fixed fee for basic opera­tions of 10,000 yuan, and banned the sale of drugs above cost price.
China's health care reform moving slowly amid obstacles
Recent media reports have focused on the financial diffi­culties encountered by the HKU-Shenzhen hospital. "With the service growing and management efficiency increasing, the hospital's financial situation will definitely improve, says a spokesman.
Despite the progress in Shenzhen, more action on health care reform is clearly needed in China and it may require major surgery to the funding model for public hospitals. Lo is determined that his hospital will be part of that process.
"As a surgeon," he says, "I can only save one life at a time, but here we have the potential to save millions of lives by reforming and improving the whole health care system."