Next month, thousands of Chinese children from Hong Kong and the mainland will head off or return to boarding schools in Britain for a prized education, but it was not always so.
When I arrived at my English prep school in 1953, having been raised in Shanghai and Bangkok, I was the only Eurasian out of the 100 or so boys at Grace Dieu Manor House, in the Leicestershire country­side. Asians would remain a rare sight at the school for a few decades more, until I was followed by a stream of Hong Kong Chinese in the run-up to the handover of the British colony to China, in 1997.
Sixty years ago, few Chinese or Eurasians in Hong Kong thought seriously about sending their children to a British public school. In Hong Kong, after all, they were still excluded from whites-only clubs while the Hongkong and Shanghai Bank, for example, frowned upon expatriate staff marrying Chinese or Eurasian women. Moreover, a public school education was prohibitively expensive.
But my mother, Louise Mary "Billie" Gill, was an uncommon woman. She had been adopted as a Chinese baby by an Englishman and his Chinese wife in Changsha, Hunan province, brought up as a Eurasian and educated in British schools in Shanghai.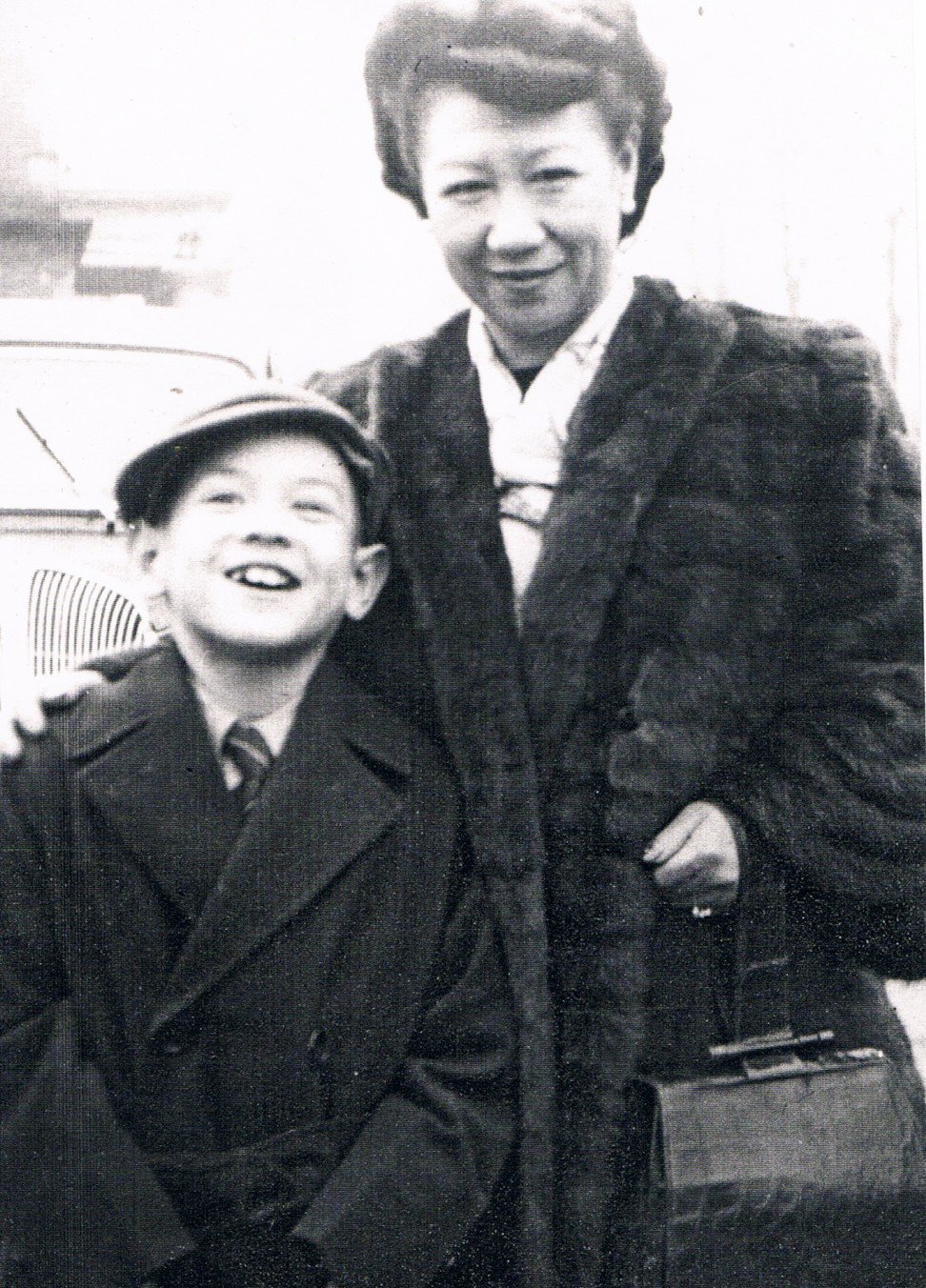 During the war in Hong Kong, she was interned as a British national in Stanley internment camp, where she became pregnant by my father, an English journalist, and gave birth to me in New Zealand two months after liberation. Having worked in Shanghai and Hong Kong, she was acutely aware of the challenges facing Eurasians in such communities and wanted better opportunities for me.
She conceived a plan that appeared impossible, given that she was a single mother without means.
But in 1947, when we were in China, the United Nations in Shanghai was looking for a secretary of British nationality and she got the job. The UN provided an education allowance and suddenly her wild fantasy became a possibility. She wanted to enrol me in a boarding school in Britain so I could grow up "on the inside", so to speak, and get a chance to become a gentleman and a "big shot".
Life in a Chinese treaty port: Eurasian traces great-grandparents' journey from London slum to Hong Kong and beyond
In 1949, the UN transferred us to Bangkok and from there we flew to London on September 10, 1953. Two weeks later, I started at Grace Dieu. I was one month shy of my eighth birthday.
Grace Dieu, in a beautiful and secluded setting beside Charnwood Forest, was the prep school for Ratcliffe College, and both were run by a Catholic congregation called the Institute of Charity, or the Rosminians, after founder Antonio Rosmini, the 19th-century Italian philosopher-theologian. Mum said she wept after leaving me, but she had faith in the brethren and was reluctantly persuaded by the argument that boarding school would "make a man of me".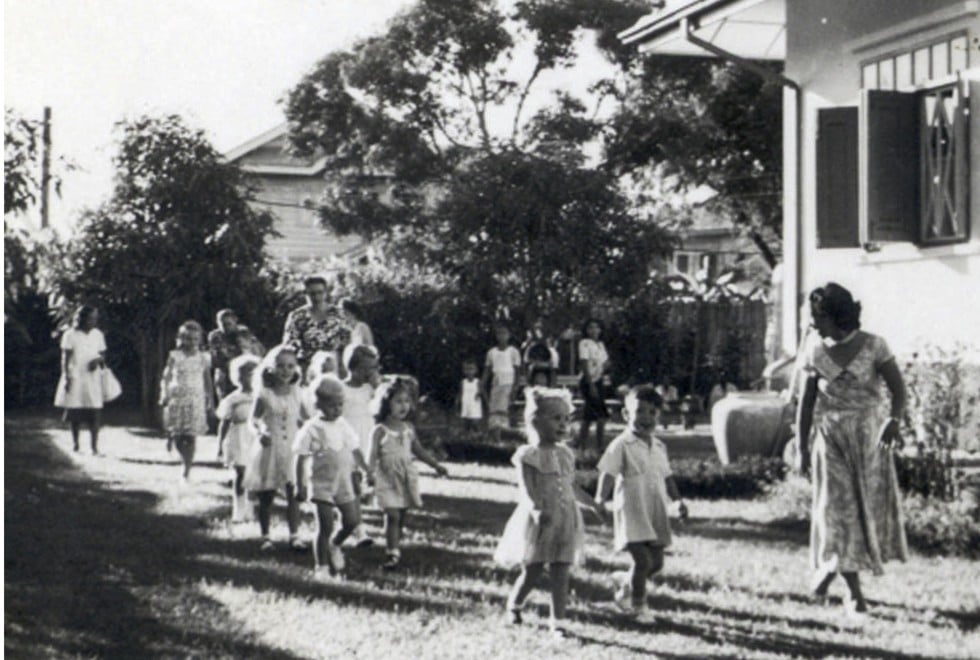 She was my only family and, when I realised she was not coming back and that this new arrangement was permanent, it was the most devastating experience of my life. Abandoned and desolate, I sobbed until I thought my heart would break. I was told that crying was not allowed and that it was a weakness only for girls. By the time I stopped blubbing, something had changed inside me and I lost forever the ability to shed tears.
Weeks earlier, I had been living in a white-walled bungalow and roaming barefoot in a garden of banana and mango trees with a pet gibbon and a dozen stray cats and dogs. When I was sweaty, I doused myself with water scooped from an earthenware jar. When I was hungry, I ate fish and rice, with my fingers, along with my amah. The switch from the tropics to a British winter was a trial and, for several months, I went to bed in a freezing dormitory wearing day clothes over my pyjamas. I found the food bland but got to like it. I even won a contest for eating the most pork sausages in one sitting.
My grandfather's amazing life in China and how he found my mother
I adjusted to the regimentation, following the sound of bells and queuing in the refectory, the washroom and the clinic. I said I was from Bangkok and was dubbed a Siamese twin, along with my first best friend, an Italian lad who was small and dark like me. English was my mother tongue and I made friends quickly to survive. There was no prejudice and I was treated like any other child.
I also had few problems with corporal punishment, a common practice in Britain then. For my first two years, the cane, and sometimes the slipper, was applied by a curly-haired young man called Brother Barry Farmer. He explained the rules clearly and gave us fair warning of the consequences of breaking them. He mainly implemented "notes" – requests from teachers to "please punish so-and-so" for academic faults or misbehaviour.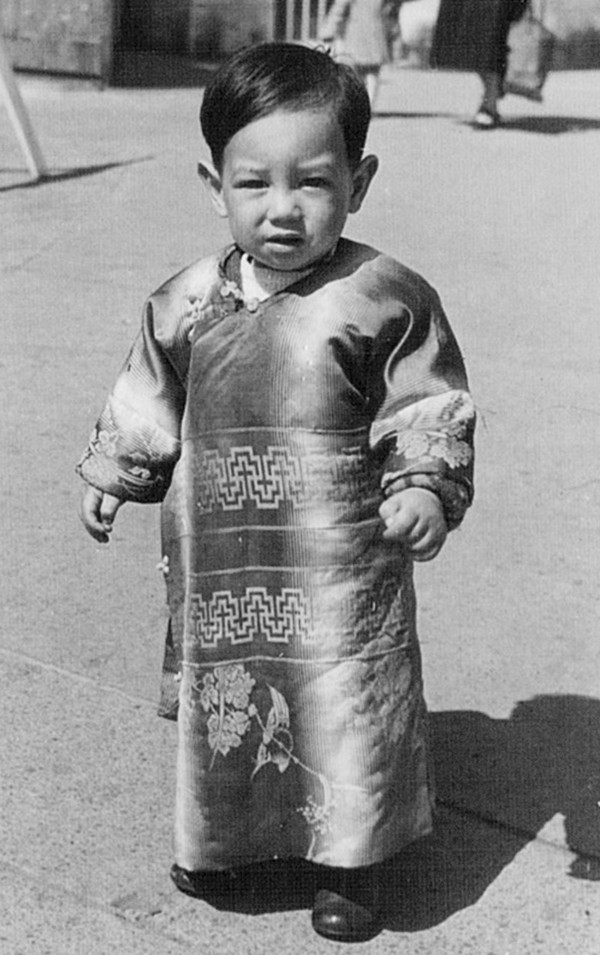 Two years later, however, on September 17, 1955, every­thing changed. We returned from the summer holidays to find that nice Brother Farmer had gone. In his place as discipline master was a thickset, older man with broad shoulders, short red hair and steely, pale blue eyes. Father Bernard Collins was as strong as a bull and had a personality to match.
I was nearly 10 and, as I had grown up fatherless, Collins would be a powerful role model over the next two years. He was a rough, tough man, fond of lording it over us seven- to 12-year-olds, whom he called "weedies". He would shoot darts at us with an air pistol, usually aiming for belt buckles or shoes but sometimes hitting flesh. He dangled boys upside down by their ankles from the top of the fire escape. He made us climb on top of a double tier of lockers and fall backwards into his arms, laughing at our fear.
Collins tightened the rules and made new ones. He forbade us to pick our noses or bite our fingernails. Every Sunday, he would line us up for inspection, and any boy with a reddish nostril or chewed nail knew what to expect. Then came the underpants examinations, and woe betide those found with a "skid mark". In the refectory, he presided at the head of a table, sweeping the room with his eyes. Dropping a cup or an item of cutlery brought our boyish chatter to an abrupt, highly charged silence. It took only a few beatings to cure me of eating with my mouth open.
His office was small, so he made boys kneel outside, in a row, with their heads touching the floor and backsides in the air.
Collins instituted a new system of administering punish­ment. Whereas Farmer had dealt with boys as they presented their "notes", Collins told boys to meet him outside his office after supper. The idea was to beat them all in one go.
His office was small, so he made boys kneel outside, in a row, with their heads touching the floor and backsides in the air. The line would frequently include a dozen or more boys and would extend into the well of a playroom so that others, sitting on lockers and supposedly engaged in silent reading, had a clear view of the ritual.
I was sometimes one of the kneeling boys, looking left under the tunnel of arched bodies, listening as the thwacks and the whimpering drew ever closer. Being beaten was unenviable, but it was short and sharp. Watching the perfor­mance, however, left a long-lasting impression.
Collins' "rules" could be whimsical. I copped it once for jumping down a couple of steps instead of walking down them. A friend was beaten for coming in from the rain with wet shoes.
Collins would sometimes be so enraged he would hit us on the spot. A favoured method was to grab a boy by the leg of his short pants with one hand, lift it, and strike his exposed thigh with the other.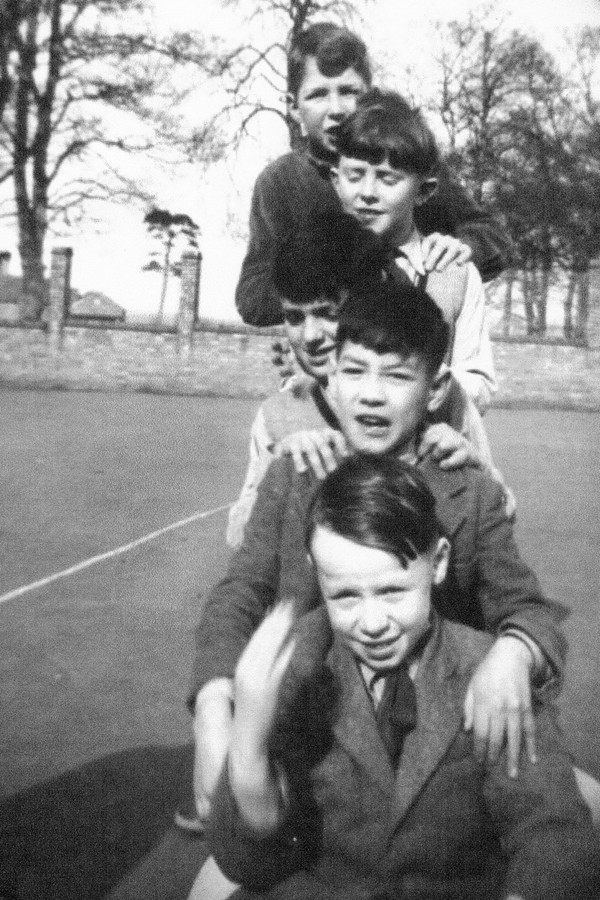 One day it was my turn; I was batting in a playground cricket match. It was a short pitch and the runs were coming nicely. Soon, I shouted, "A hundred!" I was happy. Then I looked up and saw Collins beckoning me. He was flushed with rage. "You dropped the aitch in 'hundred'," he shouted. He grabbed me by a pants leg and began slapping my thigh. He was right-handed and his blows lifted me off the ground and moved me a little to the left. With a dozen or so whacks, we went around in a full circle. The others watched in silence before resuming whatever they had been doing. No one, including me, thought much of it. It was routine.
I left Grace Dieu in the summer of 1957 for Ratcliffe. I wrote an essay on Collins and I spoke to the brethren about him. To my incredulity, the priests shrugged and gave embarrassed smiles. Everyone in the order seemed to know about Collins but, well, what could they do about him?
Matters came to a head in 1958, after a parental complaint, and he was transferred to another Rosminian prep school, St Michael's in Soni, in northern Tanganyika (now Tanzania).
I had not mentioned Collins' behaviour to mum while I was at school. We had been instructed to write home in our weekly letters that we were "well and happy". Besides, I believed I was at fault and was ashamed as I knew she had made sacrifices to send me to an exclusive school.
The Hong Kong half-brother I never knew, and the life I owe him
When I told her the full story a few years later, she was beside herself with fury. She had often wondered why I had returned from Ratcliffe as an unruly 17-year-old who resented being told what to do and who contradicted her at every turn. It was also not lost on her that she had survived three years and eight months of Stanley internment camp only to send her son to a school that was like a prison camp for kids.
She did, however, achieve her long-term goal. I went to university, became a journalist and was fully assimilated.
In 1994, on a trip to Britain, I learned that Collins was still alive. I called him to ask if I might visit and he welcomed the idea. I was nearly 50 and he was nearly 80 and, although I had misgivings during the drive to see him (at the Rosminian house to which he had retired, in a village just outside Guildford, in Surrey, southern England), I believed he would be too frail to do me harm and I wanted to tell him a few things that were on my mind.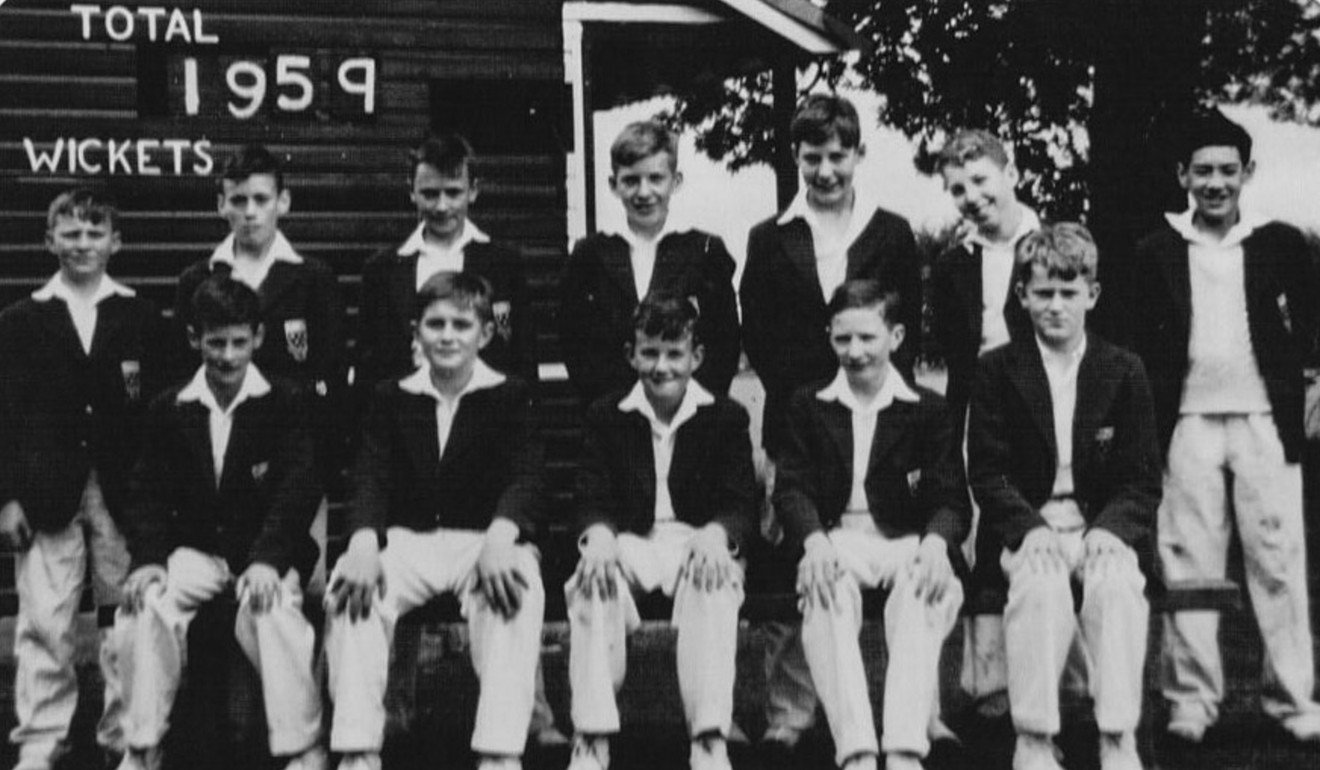 It didn't turn out that way. From the moment he swung open the heavy wooden door, it was clear that Collins, though his hair was white, was as ebullient as ever. I shrank instantly back into a small, deferential boy and the words I had come to utter remained stuck in my throat.
When I asked if he could tell me something about his back­ground, he spread his arms wide in invitation. I was astonished but, although I well knew the monster that lurked behind the mask, my curiosity overcame my trepidation. I was anxious to learn more about the man who had had a profound influence on me.
It proved to be the first of many lengthy conversations over the next several years. Although I always had to brace myself to talk to him, and was wary of upsetting him, our exchanges were fruitful.
He remembered me clearly as "small, dark and a little detached". When I asked what he meant by "detached", he said he had had the impression that, because I came from Asia, I didn't think the rules applied to me.
Seven per cent of Australian Catholic priests since 1950 have been accused of abuse
Collins, it turned out, was an outspoken member of a community he described as "obsessed with secrecy". It became clear he was also a loner and unpopular within the Rosminian fraternity.
The first surprise was that, though he spoke with an English accent, Collins was, in fact, like many others in the order, of Irish descent. His grandfather had come over with his parents from County Waterford to Cardiff, in Wales, where they had laboured in the docks as coal trimmers and lived in crowded, unsanitary housing.
Young Bernard didn't know his father, who died of typhoid shortly after the boy was born, in 1915. His mother worked hard running a sweets-and-tobacco shop and looking after her children, yet was incapable of showing them affection. She pressed nuns to take young Bernard into elementary school at the age of three, two years younger than his class­mates. When I asked how he felt about the lack of love, Collins said he had never felt the need for love or other people. His older brother, Tom, told me that when he, Bernard and a younger brother had fights with street gangs, Bernard was fearless. Bernard went through school without friends and, when he was 12, a Rosminian parish priest and Collins' family agreed he would go to Ratcliffe with an under­standing that he would become a priest.
At Ratcliffe, Collins excelled in studies and sports but was widely feared. As a heavyweight boxer, no boy would enter the ring with him because of his ferocious, Jack Dempsey-style assaults. At 18, he went from school to novitiate, as his mother and grandmother wished. He found he liked the religious life, but as a brother, for he had no wish at all to be a priest. He returned to Ratcliffe to teach but clashed often with his superior and was eventually sent, without being consulted, to Rome, to study for the priesthood. Despite his superior academic qualifications, the order dispatched him to remote prep schools in England and Africa.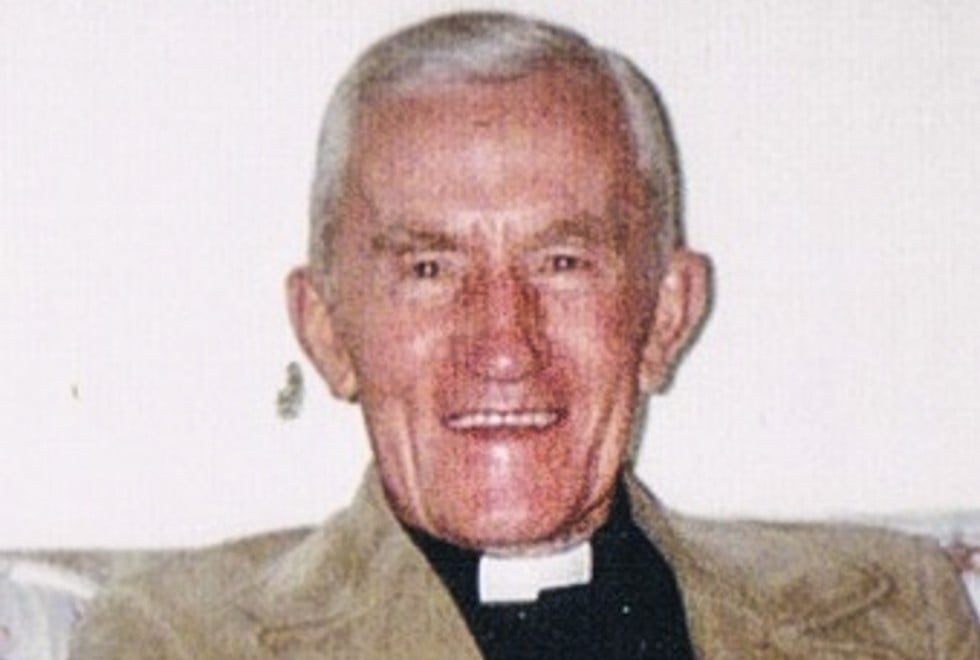 In 2009, former pupils of Grace Dieu and St Michael's, Soni, found each other through the internet, shared memories about Collins and other brethren, and lodged a com­plaint with the order. The head of the Rosminians in Britain, Father David Myers, said he was shocked and sympathetic. He confronted each of the alleged abusers, including Collins, and elicited signed confessions and apologies that were sent to the complainants. Myers rejected the idea of compensation, however, because, he said, it would divert funds from the order's projects in Africa. The group filed a civil lawsuit claiming the Rosminians had breached their duty of care.
Oscar-nominated movie Spotlight looks at the Catholic Church's shameful response to child sexual abuse in Boston
On June 21, 2011, the BBC aired a documentary, Abused: Breaking the Silence, that featured several former students and four self-admitted Rosminian abusers, including Collins. Myers declined to participate but did not challenge the programme.
Leicestershire police began a child-abuse investigation and, in 2014, the Crown Prosecution Service (CPS) said it had found enough evidence to prosecute Collins. But a psychologist found that, while Collins' long-term memory was reasonable, his short-term memory was not good enough to properly instruct a defence team during a trial. The CPS decided not to proceed. Collins was then 99.
More than 500 boys were abused at German Catholic choir school
The civil lawsuit was settled out of court by June 2015, with complainants receiving financial compensation with a proviso that details be kept confidential. Some were unhappy as the order still denied culpability.
I had declined to join the lawsuit. I had no desire for compensation, but I became obsessed with trying to under­stand why the Rosminians, who had been my guardians, in loco parentis, for 12 years, had turned a blind eye to what they called "bad apples" in their midst. As well as talking to Collins and his brother, I spoke to many Rosminians, including my ex-teachers, and dozens of former pupils of Grace Dieu and St Michael's.
Rosminian schools had, in fact, long been associated with abuse. The order ran a Yorkshire reform school near Market Weighton from 1857 until they were replaced in 1912. Out of three Rosminian rectors, two were moved after being criti­cised by authorities for the use of excessively severe punishments.
In Ireland, the Rosminians were in charge of two indus­trial schools, St Patrick's in Upton, from 1889 to 1966, and St Joseph's in Clonmel, from 1885 to 1999. In 2009, Ireland's Commission to Inquire into Child Abuse published its Ryan Report, with documentation on the extensive violence and sexual abuse that had taken place at those schools.
At Grace Dieu, a private, fee-paying school established in 1933, Brother Douglas Rayner arrived in 1940 and proceeded to beat boys harshly as discipline master and dorm master until he was transferred to St Michael's, Soni, in 1953. At the African school, boys dubbed Rayner's beatings as "the cuts" as they sometimes drew blood. Rayner remained at Soni until it closed, in 1974, and later admitted to sexual as well as physical abuse.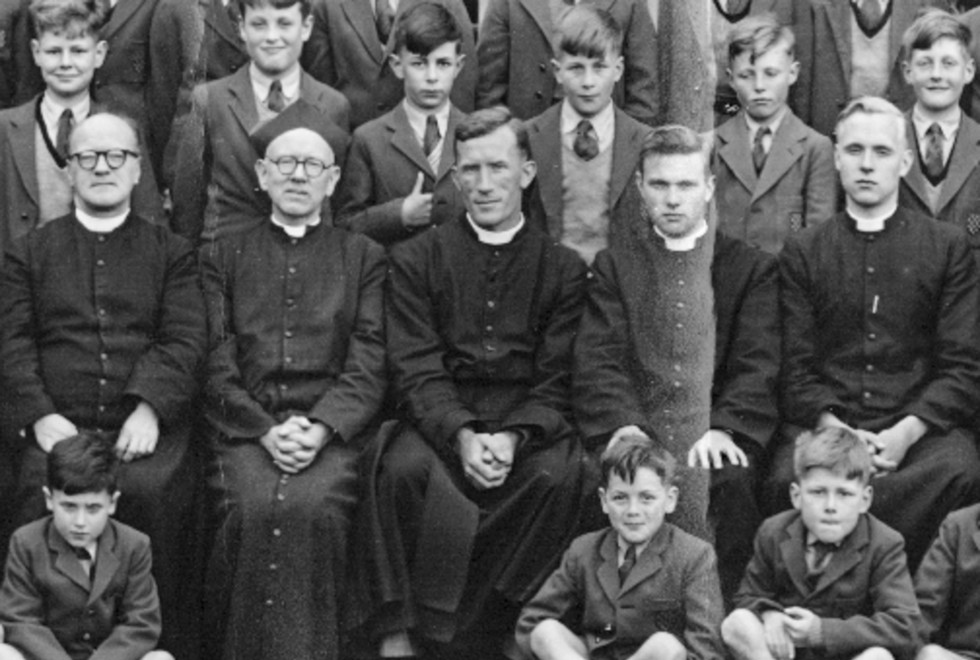 The story behind my English upbringing had two strands that wove together. In the wake of the Great Famine, which lasted from 1845 to 1852, Irish Catholics migrated by the thousands to south Wales, where a coal exporting boom offered jobs. They met a hostile reception from locals who regarded them as uncouth papists who undercut their wages. But they were given pastoral care by the Rosminians, who ran six parishes in Cardiff and Newport.
For their part, the Rosminians, a modest missionary order that had arrived in Britain from Italy in 1835, were inundated with work and desperate to increase their numbers. They offered impoverished families a Ratcliffe education for their sons if such children expressed a desire to join the order. This resulted in boys entering the novitiate at 17 or 18.
Choosing the religious life meant taking vows of poverty, chastity and obedience – surrendering possessions and passions, family and friends, and to put oneself completely in the service of God, through the order. Some youths who joined up would realise later they were unsuited for such austerity but found it hard to leave. On the other hand, the order accepted youths who would later prove unsuitable but were difficult to remove.
Dealing with abusers posed a terrible dilemma for the Rosminians. They were regarded as family and it was prob­lematic to expel a family member, especially if he was a priest.
Mum had been ecstatic when I was put on the list for Grace Dieu. On the way back to Bangkok, we stopped in Rome and at St Peter's Basilica, in the Vatican, a Swiss guard lifted me onto his shoulders and Pope Pius XII extended a blessing in our direction. Mum took this as a sign that all would be well.
I have been back to Grace Dieu and Ratcliffe for old-boy reunions and the schools have changed markedly since the 1950s and 60s. Ratcliffe did give me a good education, but I decided that boarding school was not for my own children.
Instead, as mum's parents had done for her in Shanghai, my Filipino wife and I sent our children to an international school, this one in Manila. They emerged bright, decent and healthy, and neither is unruly, as I was at their age.
In a roundabout way, mum's dream worked out just fine.