"Zhifubao or Weixin," asks the waitress. It's a question that catches me by surprise because I was expecting a different one: "cash or card?" It has been a simple meal at Yershari, a Xinjiang chain restaurant in Shanghai's Hongkou Plaza, and now as I eye my wallet the waitress gestures towards the cashier by the door. I can settle up the old-fashioned way over there, I'm told – the payment device she's carrying scans QR codes. "Most of our clients use their phones now," she says, with a shrug.
China is leading the world in online payments. Buying goods and services using smartphone apps that provide mobile-payment services has caught on here like nowhere else; the rate of adoption is dizzying in a country that even state media acknowledges is hurtling towards a cashless society.
When I read on Weibo that beggars in the city are using Alipay and WeChat Pay (Zhifubao and Weixin, respectively, in Putonghua) to collect handouts, I decide it's time to find out if it's possible to live in Shanghai without paper money or bank cards.
I'm already hooked up to Alipay and Tencent's WeChat Pay. They are linked to my bank account, which funds an online e-wallet. I use their services rarely, only for web purchases. But you can't engage with the amazing universe of Taobao – the gargantuan shopping platform of e-commerce giant Alibaba Group (owner of Alipay and the South China Morning Post) – if you don't have a way to pay for its gazillion products. Where else can you pick up a cast-metal Communist Party emblem, a plastic replica of an ancient Chinese opera mask and a David Beckham sex doll all in the same place?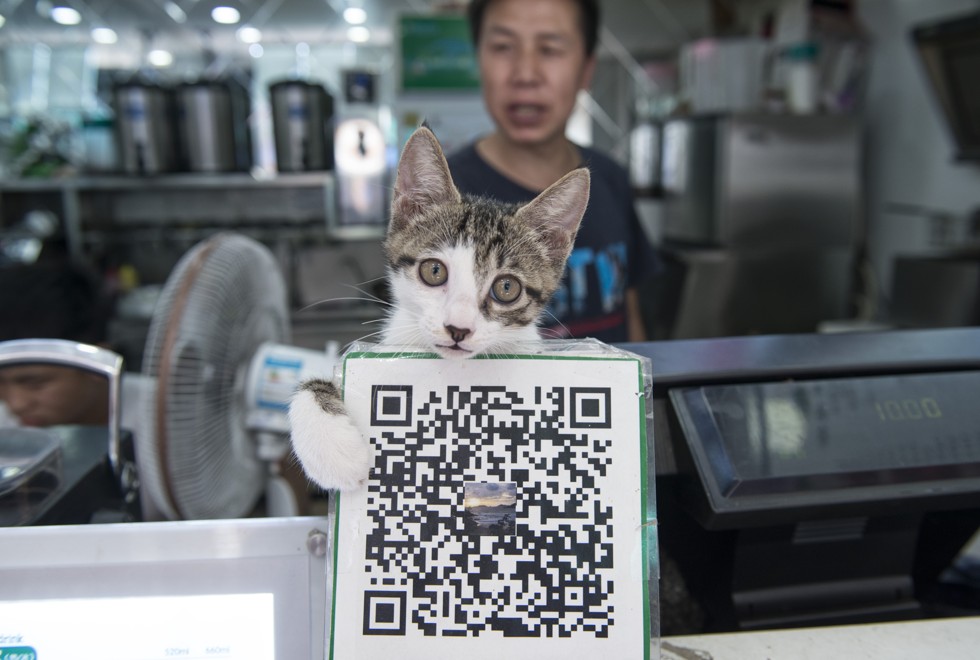 Alipay and WeChat Pay let you shop for goods and services on the internet and in the real "bricks and mortar" world. To shop on web­sites through a desktop computer, log on to your Alipay or WeChat Pay account and verify your transactions using a pass­word. Alter­natively, scan the QR code that appears on the pay­ment page with your smartphone. If you're browsing with a smart­phone, pay using your password or a fingerprint scan, or by screen­shotting the QR code on the payment page and scanning that.
Back in the real world, at larger shops and restaurants, simply press the "pay" button in your smartphone app and a QR code appears for the vendor to scan using a point of sale (POS) device, like the one the waitress in the restaurant waved at me in vain. Smaller stores and vendors with no POS device often print and display their QR codes, which the customer can scan on their smartphone, setting the amount to be transferred to the vendor's e-wallet. Vendors that have not printed their QR code can use their own smartphone to scan a QR code produced by the customer's smartphone app after entering the amount to be transferred. Transfers between individuals in this way are simple and commis­sion free. WeChat also allows seamless transfers between contacts using the app, which is particularly convenient when, say, going Dutch at a restaurant.
The rise of the QR code and how it has forever changed China's social habits
It's a payment ecosystem that has evolved at breakneck speed and every type of retailer, from supermarket to street vendor, is cashing in. McDonald's and Starbucks have self-scanning devices installed beside tills; market traders print QR codes in their homes to display alongside goods sold on their stalls.
In the interest of going beyond the usual "a day without cash" experiment, I begin with some of the toughest nuts to crack. Can I use Alipay or Tenpay (which incorporates both WeChat Pay and QQ Wallet) to settle my utility bills?
To my surprise, I can. Electricity? Check! Water? Check! Gas? Check! Landline and mobile phones? Check! Surely not govern­ment bills such as income tax? Check! Even buying a Cathay Pacific air ticket turns out to be easier with Alipay than using an inter­national credit card.
Getting around without cash is now far easier than it used to be. Shared-bike schemes such as Mobike and Ofo only accept bytes, and the same goes for taxi-hailing apps such as Didi. In a cab, you can still pay the old-fashioned way, but in Uber-esque shared cars, it's mobile payment only.
China's mobile payment systems put to the test on a cash-free day out in Shenzhen
You may not be able to use your phone to buy a bus ticket or a metro ticket, but you can purchase a stored-value card with it, and top it up. And some Chinese cities, including Beijing, Shanghai, Guangzhou and Shenzhen, are upgrading or have already upgraded their transport systems to allow smartphones to be used instead.
These mobile-payment systems also provide users with unexpected benefits. When visiting a public hospital, for instance, patients usually have to queue for registration and then wait (sometimes for hours) for their turn to see a doctor. Making an appointment in advance is not possible – unless you use Alipay or WeChat's HealthCare function, where you pay upfront and are given a time slot.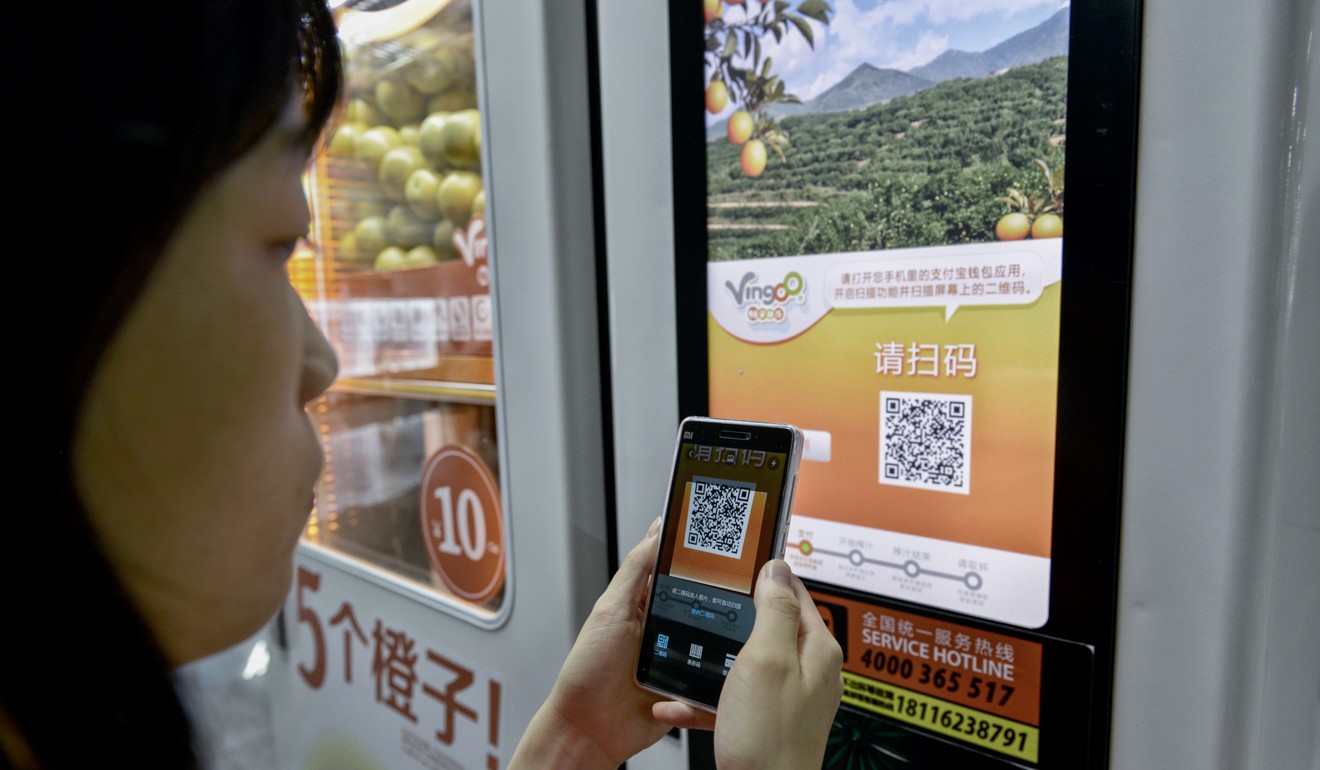 Over more than a month, I've hardly come across a single payment I couldn't make digitally, including goods and services I would not usually buy, such as lottery numbers and tuition fees for universities, private academies and some primary and secondary schools. There is even a "charity" button in WeChat that channels donations to good causes.
In the unlikely event you really do need cash, to feed one of a dying breed of cash-only vending machines perhaps, you will have to find a good Samaritan who is willing to exchange paper money for an online transfer. That aside, it really is possible to live a normal life in Shanghai without cash or bank cards. Leaving home with an empty wallet no longer gives me the chills – provided I have mobile network coverage and sufficient battery life, that is.
Visa and Mastercard have never been mainstream in the mainland and now even the widely used eUnionPay has been eclipsed by Alipay and Tenpay, which are accepted in many smaller outlets where cards are not.
It's just a matter of time before we won't even need a device to pay. Our fingers, our irises, even our ears will be payment devices
"Chinese people have jumped from using cash to using phones without the middle steps of cheques and bank cards," says Oliver Rui, a professor of finance and accounting at China Europe International Business School, in Shanghai.
The scale and the pace of this transformation have been remarkable.
According to iResearch Consulting Group, which measures online audiences in China, the gross merchandise volume (GMV) of online payments in the country reached 57.7 trillion yuan (HK$69 trillion) in 2016. That includes payments made through computers (19.2 trillion yuan) and mobile devices (38.5 trillion yuan) and amounts to about 50 times the GMV of similar transactions in the United States, which is estimated by market research firm Forrester Research at US$112 billion.
And China growth remains strong, with iResearch reporting that online payments soared in the first quarter of 2017. Mobile payments over the period grew 113.4 per cent, to 22.7 trillion yuan and other online payments reached 6.4 trillion yuan, up 56.1 per cent year on year.
Alipay and Tenpay dominate with 54 per cent and 40 per cent market share of mobile payments, respectively, as well as 30.7 per cent and 22.2 per cent of other online transactions. Payment systems popular elsewhere in the world, such as Apple Pay and PayPal, don't even warrant a namecheck in China statistics, and are relegated to the "others" category.
Apple Pay stimulates once moribund Hong Kong mobile payments market
On the upper levels of Alibaba's headquarters in Hangzhou, in Zhejiang province, a giant screen presides over an enormous space known as the "control room". It contains no desks, no work­stations, almost nothing else at all. Displayed on the screen are real-time transactions across the country. Most are notched up by shoppers on Taobao and Tmall – the e-commerce giant's consumer-to-consumer (C2C) and business-to-consumer (B2C) platforms – and watching the numbers climb is mesmerising.
"People trust Alipay because it's safe, convenient and easy to use," says Li Junling, vice-president of Alibaba Group. "China is often under fire for copying and infringing intel­lectual property rights, but in the internet, China is inno­vating, and online payments show how the country can lead the world."
During the planet's biggest online shopping extravaganza, China's annual Singles Day sales on November 11 – known colloquially as 11.11, or Double Eleven – Alibaba's screens light up. In just 24 hours last year, the total spend reached 120.7 billion yuan, prompting a flurry of selfies with the control-room display screen as a backdrop.
At Alibaba rival Tencent, the 2017 Lunar New Year's Eve produced its own record, with 14 billion digital hongbao ("red packets") gifted through WeChat – a 76 per cent increase on 2016. Thanks to its 889 million active users, the chat app is narrowing the gap with Alipay, while smaller players struggle for a slice of the pie.
Alibaba and Tencent kick off cashless payment promotions
But "they can find their niche market because China is huge", says Rui.
If iResearch forecasts are correct, annual online transac­tions in China will reach 116.7 trillion yuan in 2019. That's almost 50 times Hong Kong's gross domestic product.
What has made this revolution possible?
"First and foremost, the fast penetration of smartphones and mobile internet," Rui says.
Government statistics reported in state-owned media show there were 731 million internet users in the mainland at the end of last year, 95.1 per cent of them using mobile phones for access and 60 per cent using computers.
According to digital-news site China Internet Watch, 469 million Chinese made online payments in 2016, a 31.2 per cent rise from 2015, and 50.3 per cent of them used phones to pay in offline retail stores.
"Young Chinese are avid gadget lovers and early tech­nology adopters," Rui explains.
China Internet Watch found Chinese people who were born in the 1980s and shop online spent an average of 120,000 yuan per person last year, making them the highest spending demographic. Those born in the 90s spent less because their budget was usually lower, but 92 per cent shopped online compared with a national average of 35 per cent.
Two-thirds of smartphone users in China now pay via mobile
"For many, cash is a thing of the past," Rui observes.
Ren Jing, an 18-year-old student from Taiyuan, the capital of Shanxi province, is a typical example.
"I now only carry a 50 yuan bill in my wallet, just in case," she says. "It has been there for months. I pay for everything with the phone, and so do my friends. It's very convenient. I don't have to worry about being robbed and it's more hygien­ic. You should see some of the notes I had. They were filthy!"
Alipay and Tenpay offer discount coupons and prizes to encourage the use of their platforms, and Ren adds, "Some­times there are promotions that make paying online cheaper than using cash or cards."
The student believes that there is room for further growth in online payments, especially in rural areas.
"Although many people there are already embracing it, cash is still king in the small village where I come from," Ren says. "For my grandparents, paying with a phone is a kind of magic. They want something they can touch."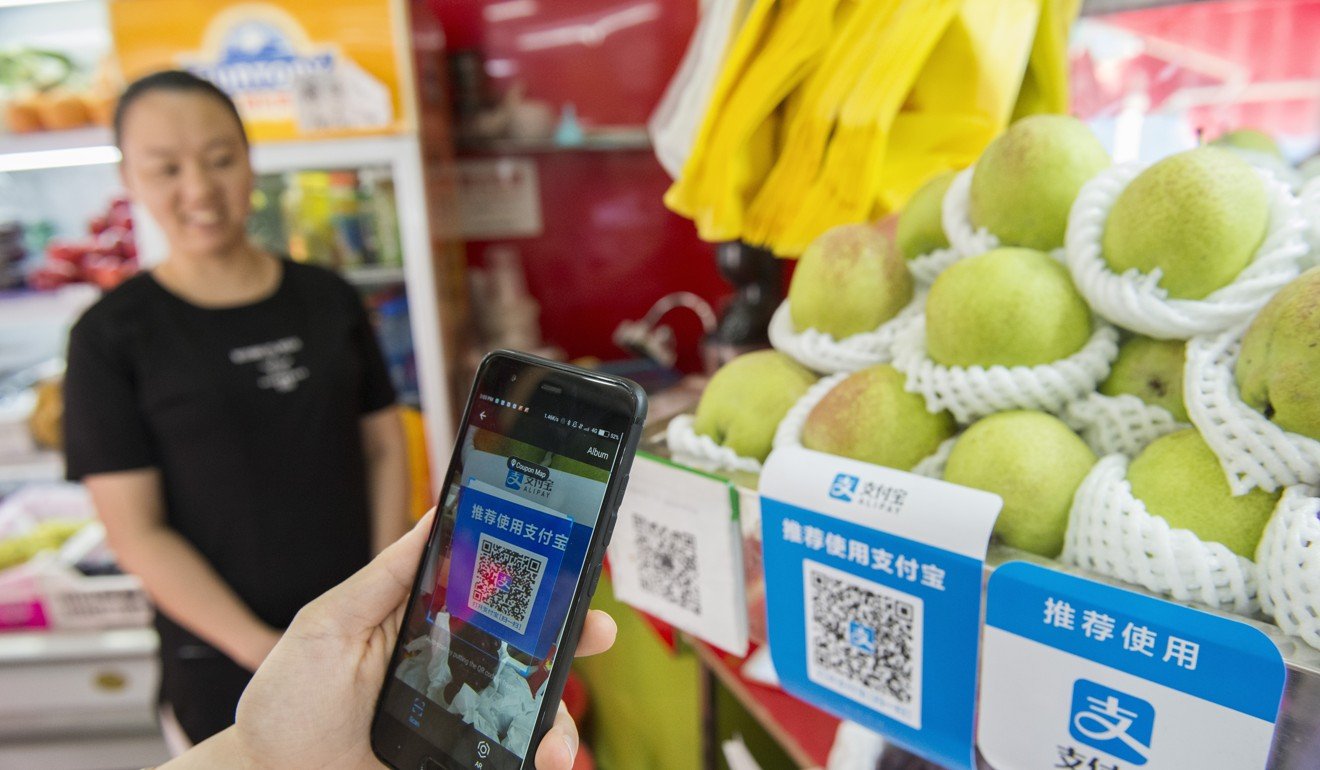 Xu Qinqing, a middle-aged, always smiling fruit vendor who owns a small store on a corner of one of Shanghai's few remaining old streets in Hongkou, close to where I live, resisted for a few months when her 18-year-old daughter told her in 2014 that she should start accepting online payments.
"I was wary in the beginning," Xu says. "I've grown up thinking cash is the safest option. My parents won't trust anything else. With these new applications, what you own is just a number on the screen."
Xu relented, despite her initial caution, and now sells her goods via the payment apps.
"It's safer not to have a box with cash around and you can transfer money instantly without commission even to your bank account," she says, adding with a smile, "Once I went to draw the cash, just to make sure it was real."
Xu also believes the payment apps have levelled the playing field in business.
"They have enabled small stores like mine to offer customers services that were once available only to bigger establishments, like paying with something other than cash," she says. "The world has changed."
Liu Shihui is an example of how online money has helped young entrepreneurs find their feet. The 29-year-old, from Changzhou, in Jiangsu province, pays suppliers and charges clients without ever seeing a coin or using a bank.
On e-payment, Hong Kong must catch up with rest of the world
"I quit my nine-to-five job and opened a Taobao store and a WeChat store," she says. "I buy cakes made to order at a factory, store them briefly at home if there is stock, and sell them. I'm now my own boss and earn much more than before. Without online payments – and the rise of express delivery companies – millions of people like me wouldn't have found a different way to make a living. They gave us freedom."
But not everybody is happy with the situation. According to a report by market research provider Kapronasia, Chinese banks lost US$20 billion in credit-card fees in 2015 alone, while Alipay and Tenpay captured 28 per cent of all retail transaction fees.
"We prefer them to bank cards because they charge less commission," says Wei Zhu, the owner of a clothing store in Beijing.
A report from the Better Than Cash Alliance – a global partnership of governments, companies and international organisations aimed at accelerating the transition from cash to digital payments – predicts that by 2020, use of cash in the mainland will fall to 30 per cent of retail payments (down from 61 per cent in 2010), with use of bank cards stabilising at about 41 per cent.
The manager of a Chinese state-owned-bank branch, who does not want to be named, admits that online payments are a challenge his industry does not know how to address.
"We are losing money and, worse, customers," he says. "We have scrapped intercity withdrawal fees and we have launched similar products, but Alipay and WeChat have become a duopoly that is impossible to fight."
The biggest threat to Chinese banks, though, is not online payment systems, Rui says, but how customers can use them to invest in financial products.
The largest investment fund in China is Yu'e Bao, which is managed by Ant Financial – an affiliate of Alibaba Group – and integrated into Alipay. Yu'e Bao grew from 200 million yuan in assets under management in 2013 to 1.4 trillion yuan – serving more than 152 million customers – this year.
According to the Better Than Cash Alliance, Yu'e Bao is "a low-risk money market account similar to a bank savings account". Customers can take the money "left behind" in their digital wallets and invest it in Yu'e Bao. The amounts involved are usually small and the savings and investment scheme is particularly beneficial for people living on low incomes – it has no minimum investment, and users can withdraw at any time and at no cost.
Ye Baoxiang, a 31-year-old friend who works at a techno­logy firm, says he invested the maximum allowable 250,000 yuan (lowered to 100,000 yuan since last month) and has seen an annual yield of 3.5 per cent.
"I wish I could put all my money there, because the bank gives me peanuts to keep it sitting in its savings account," he says. "Fortunately, there are other funds coming up in the app."
However, shopkeeper Xu's early trepidation was not unwarranted. Market researcher Acuity Research Group expects 60 per cent of all payments in China to be made online by 2020, and verified via biometric sensors. And that poses security risks.
In 2012, the Norton Cybercrime Report, produced annually by Symantec Online Security, claimed that 85 per cent of Chinese users of online payment systems had fallen victim to online theft. In 2015, the Chinese government estimated the economic toll of such crimes was more than US$11 billion.
QR code scams rise in China, putting e-payment security in spotlight
Cybercriminals may also profit from the rise of the "inter­net of things", which will see billions of home appliances worldwide plugged into cyberspace.
"Your fridge will not only be able to warn you what items you should buy," Mao Hongjian, research and development director at electrical appliance manufacturer Midea, told me at the Appliance and Electronics World Expo, in Shanghai, in 2016. "It will eventually have the ability to purchase them on your behalf with services like Alipay."
Not far from Mao's booth, Shen Haiyin, then vice-president of cybersecurity solutions company Qihoo 360 Technology, acknowledged recurring issues surrounding the byte-money revolution.
"It's hard to develop theft-proof software," Shen said. "The risks online are obviously growing because operations have increased 20-fold in just four years. Fortunately, thanks to security companies, the crimes committed have grown a tiny fraction of that."
Privacy, or the lack of it, is another concern.
"I believe cash will eventually disappear in the way we know it now," says Luis Galán, founder and chief executive of Chinese e-commerce consultants 2 Open. "With current biometric systems, it's just a matter of time before we won't even need a device to pay. Our fingers, our irises, even our ears will be payment devices.
"But that means it will be possible to keep track of all the things a user buys in real time – not only what, but also where and when. That will show our habits, and this means that the user's data will keep becoming a commodity that companies can sell for different purposes, mainly marketing. It's what Facebook or Google do now, but there will be no escape. Data will be the business."
That's just one of Galán's worries.
"Obviously, all companies operating in China are bound by the mainland's laws and regulations," he says. "This basically means that the government has access to all the data that they own. It can be a wonderful tool to fight economic crimes and tax evasion. In such a world, even if some kind of illegal online currency eventually emerges, terrorists and criminals will have much more difficulty in financing their operations. But citizens, too, will be subjected to total surveillance. And that may be a problem under authoritarian regimes. It's not science fiction – it's happening already."
Alipay rolls out world's first 'Smile to Pay' facial recognition system at KFC outlet in Hangzhou
In fact, facial recognition has already arrived on the scene. This month, a Kentucky Fried Chicken restaurant in Hangzhou debuted Alipay's Smile to Pay service, which takes a 3D scan of a user's face who then verifies payment by inputting their phone number – no cash, no card, no phone required.
During my own surviving-without-cash experiment, those with access to Alipay and Tenpay's data can see what I bought, where I went, and sometimes even who I met. But many Chinese users seem oblivious to this invasion of privacy – perhaps they don't care.
Now, China's two main online payment companies are growing their overseas presence.
Their logos are already ubiquitous at airport duty-free shops and in shopping malls around the world as they target the 120 million Chinese tourists travelling abroad each year.
When passing through Amsterdam's Schiphol airport in April, I was surprised to see, at the tax refund window, that Alipay users could reclaim the VAT from their European shopping trips using the app. "And most Chinese tourists do, because there is less commission involved than with cash, and it's much faster than with credit cards," a cashier there said.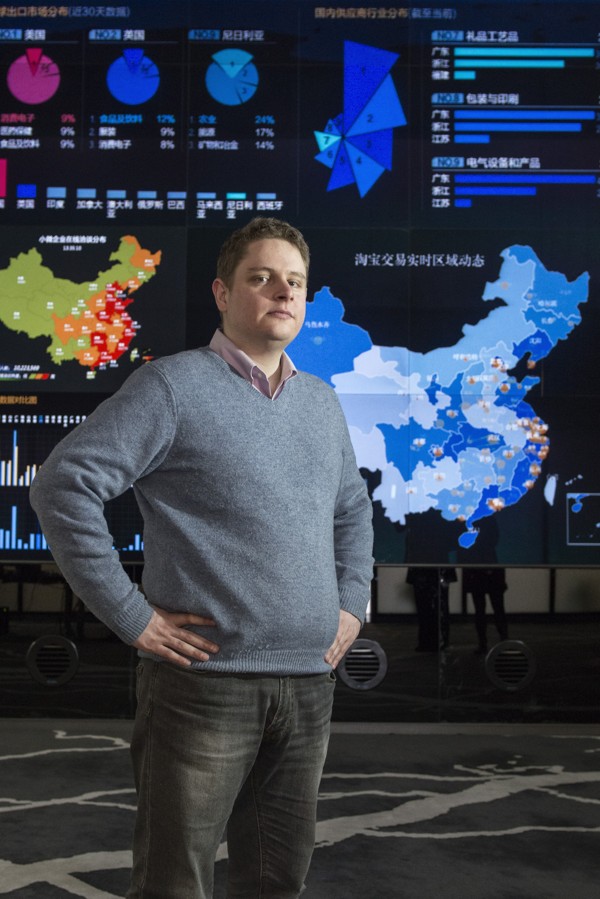 Alibaba's shopping platforms are also pushing into overseas markets.
"The company has revolutionised the way people in China shop and pay," says Pello Zúñiga, head of marketing for Spain at AliExpress (Alibaba Group's B2C platform overseas). "To some extent, it's a showcase of the 'Chinese dream', and now we want to take it to the rest of the world.
"Our overseas website operates with credit cards now, but we are in talks with banks to implement Alipay in Europe, too."
Zúñiga believes it's just a matter of time. Consumers already use Alipay in 28 countries and that number will rise if Ant Financial succeeds in its current bid to acquire MoneyGram, one of the world's leading money-transfer companies. Tenpay is available in 15 countries.
As for my own experiment, it has left me in little doubt that the mainland is way ahead of the curve when it comes to online payments. Travelling to Europe now feels like travelling back in time. And I wonder why Hong Kong is lagging so far behind.