Who among us has not experienced the panic of having sent a text or an email to the wrong person; that sudden lurch of regret when we realise the accidental recipient is about to read things they shouldn't; perhaps things about themselves? This very modern-day dilemma is the premise of a new HBO Asia comedy, Sent, which premieres on television today.
"The story resonated with me straight off the bat," says Sent director and co-producer Alaric Tay. "Technology is taking over our lives at such a rapid pace that tech mishaps can ruin lives."
The Singaporean-made series stars local YouTube star Haresh Tilani as Jay Bunani, a 30-year-old office drone and "beta male" doormat who vents his anger by typing out furious tirades to his colleagues and friends, then saving them in his work email drafts folder. He never intends to send them but, of course, it's only a matter of time before Jay's nightmare scenario unfolds and all his "hot emails" are delivered to the subjects of his rants.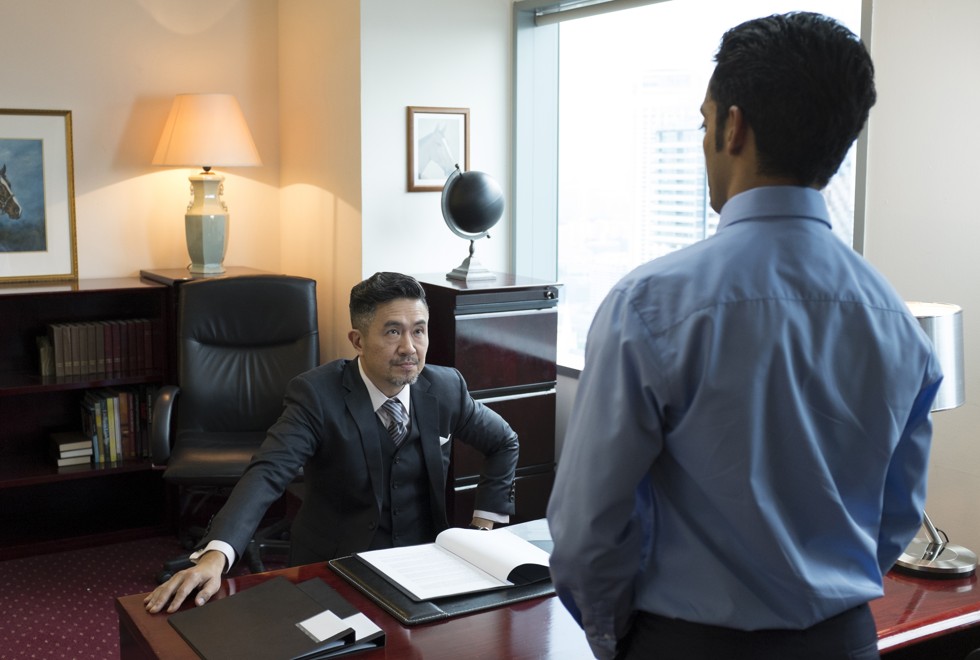 The catastrophe at the heart of the plot may feel a little far-fetched; why would he add addresses to the drafts? The comedy, however, lies in the ensuing events as Jay's friends and family turn against him and the press get hold of his story, escalating his humiliation.
Any instant-messaging medium could have been used to tell the story but the makers went with email as it had universal relatability – an important consider­ation for HBO Asia's tentative first venture into television comedy. A Snapchat slip-up or Facebook Messenger blunder might have chimed with millennial viewers, but good old-fashioned email opens the protagonist's conundrum to all ages.
Actor-turned-director Tay had been looking to direct an HBO Asia show since he starred as Kang in the network's flagship 10-part original drama Serangoon Road (2013), but was waiting for a good fit.
TVB to make new investments, but viewers will still get the same old soaps
Early last year, he attended a networking event for screenwriters and was pitched the premise for Sent by HBO executives.
"It was a fairly instant decision," says the seasoned comedian, best known for his antics on The Noose, a series that ran from 2007 to 2015. He was set to both direct and star in Sent, but decided to focus on one role "rather than try to do everything and risk the quality of the show".
Jay's social exclusion and inability to escape from his mistakes is redolent of life in a dense city such as Singapore.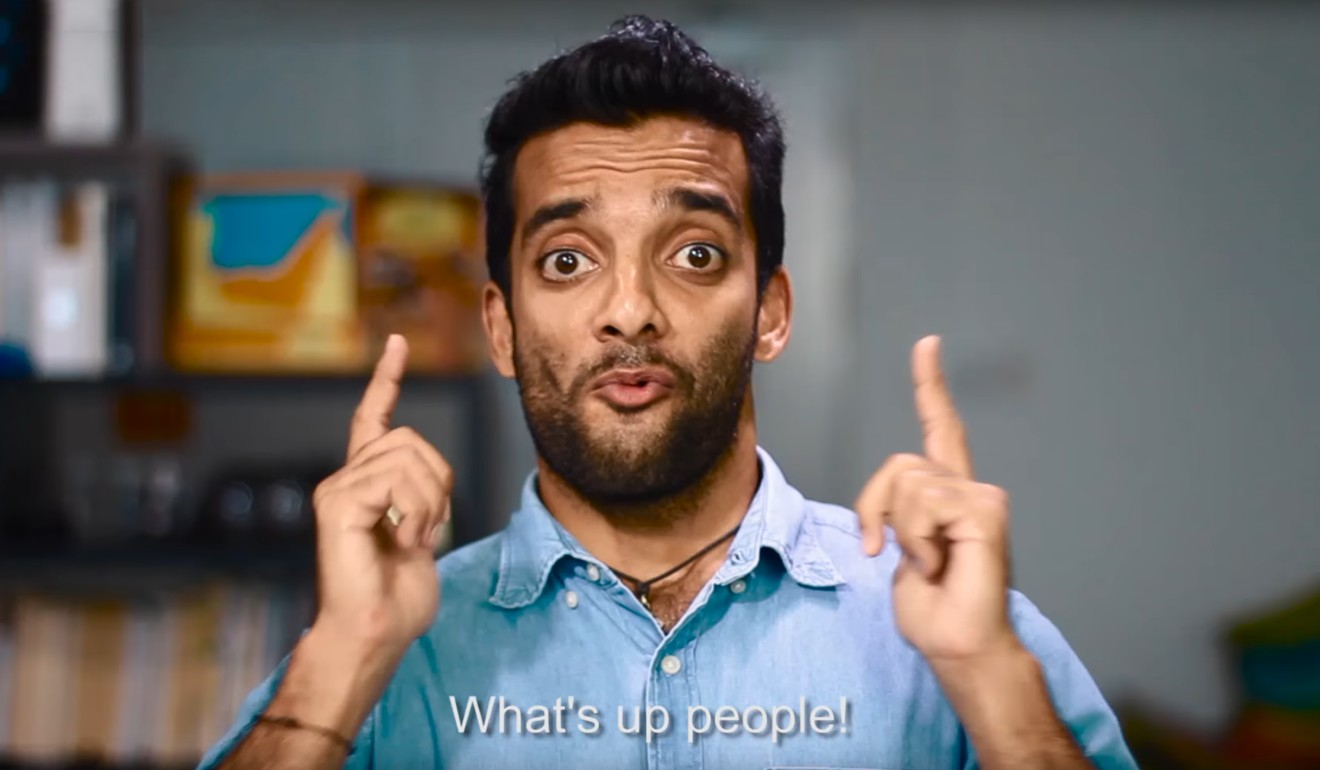 "You see Singaporean locations and how Singaporeans really live, but there's not too much colloquial stuff that only locals will be able to understand," says Tay, at an August press launch in the Lion City. "Our cast and crew are from across the region."
Tay wanted each episode to feel distinct from the others, which he achieved by incorporating a range of filmmaking styles.
"Every episode has a little something that makes it special; a segment out of the ordinary. You might turn on your TV to watch Sent and wonder why there's a horror show on instead. It'll feel like something else altogether," he explains. "I think it enhances the experience for the audience."
In this day and age, someone makes a mistake, it gets recorded and put online and their world implodes. I like it when tech­nology messes up and causes problems. There are so many aspects that could screw up and it's fun to play with that
Tay says he knew he wanted Tilani to lead the series from the start. Described by one local outlet as "Singapore's possibly only funny man", Tilani, who co-founded popular YouTube channel Ministry of Funny, was a bankable choice for HBO. For a start, he and his business partner, Terence Chia, have at least 160,000 followers, mostly aged between 18 and 24, across their social-media platforms.
If those fans stick with Tilani as he makes his big TV break, Sent could prove rewarding for the network.
Indian actor's accent sparks debate on Singaporeans' attitude to race
Tilani and Chia are adept at skewering the city's complex racial tensions: some of their channel's most popular videos make fun of Singapore's ethnic and cultural stereotypes.
In 2015, the team released a trilogy of clips exploring how casual racism affects the Chinese, Indian and Singaporean ethnic groups. The most popular of the three is titled "Awkward Situations Only Indians Understand", wherein Tilani's friends are shown being shocked that he doesn't like spicy food; a new colleague tells him he looks like he should work in the company's IT department; and a group of actors are told their acting is not "Indian enough". (It's funnier than it sounds.) At the time of writing, the clip has had more than 2.6 million views.
Jay's character is based on Tilani, and the story is sprinkled with real-life anecdotes, which helped the Hollywood writers – one of whom is Zach Hines, who Hong Kong readers may remember as the editor-in-chief of HK Magazine, until 2015 – create dialogue and dynamics that seemed authentically Singaporean. He even lent his trademark stare to his character; the wide-eyed expression became known as "Jay eyes" among the cast.
"The mum and dad characters are loosely based on my actual parents," Tilani says. "The writers [...] had a concept but also wanted to contextualise it to Singapore. We were in the writers' room for five days and I was telling them, 'My mum does this', 'My dad does that …' One of the first scenes in the first episode was inspired by the time my mum made an omelette and there was a hair in it.
"Whenever funny things happen in my life I just note them down," he says.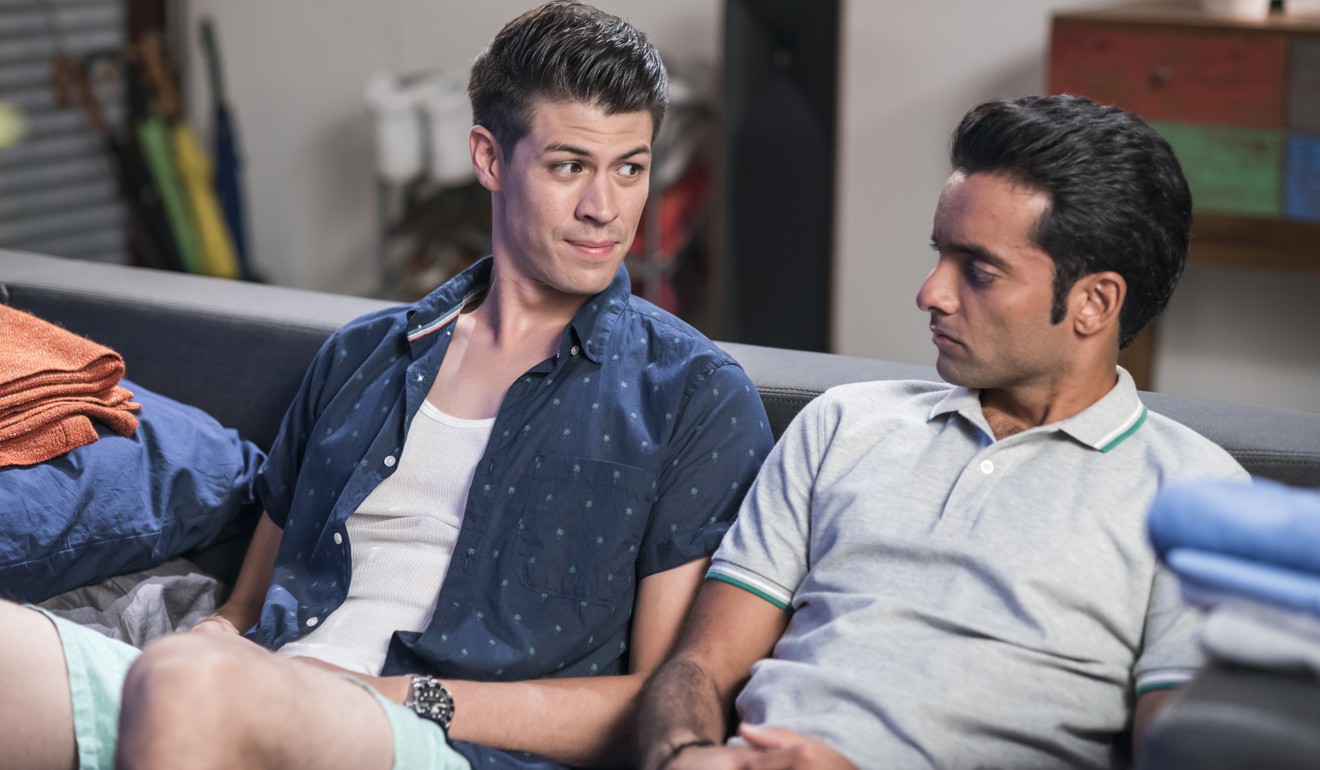 Now, Tilani's parents are in on the joke, and the whole family is looking forward to sitting down together every Sunday for the next month – however embarrass­ing that may prove.
"There's a scene where I'm wearing tighty-whiteys, which was a little awkward to film. On the day of the shoot I just had to tell myself that some people start their weeks with a PowerPoint presentation, but here I am on a Monday morning in my tighty-whiteys in a room full of people.
"That was the one thing my mum remembered from the trailer," he exclaims. "She said, 'Why do you have to wear underwear on screen?' I'm looking forward to seeing that episode just to see and film my mum's reaction."
HBO's first Chinese-language films showing over Christmas holiday – martial arts co-productions with China's CMC
Tilani describes Jay as a repressed man who struggles to express his emotions. In an era of gifs and memes, it seems everybody has a story of social media backfiring on them.
"In this day and age, someone makes a mistake, it gets recorded and put online and their world implodes," Tilani says."But I like it when tech­nology messes up and causes problems. There are so many aspects that could screw up and it's fun to play with that."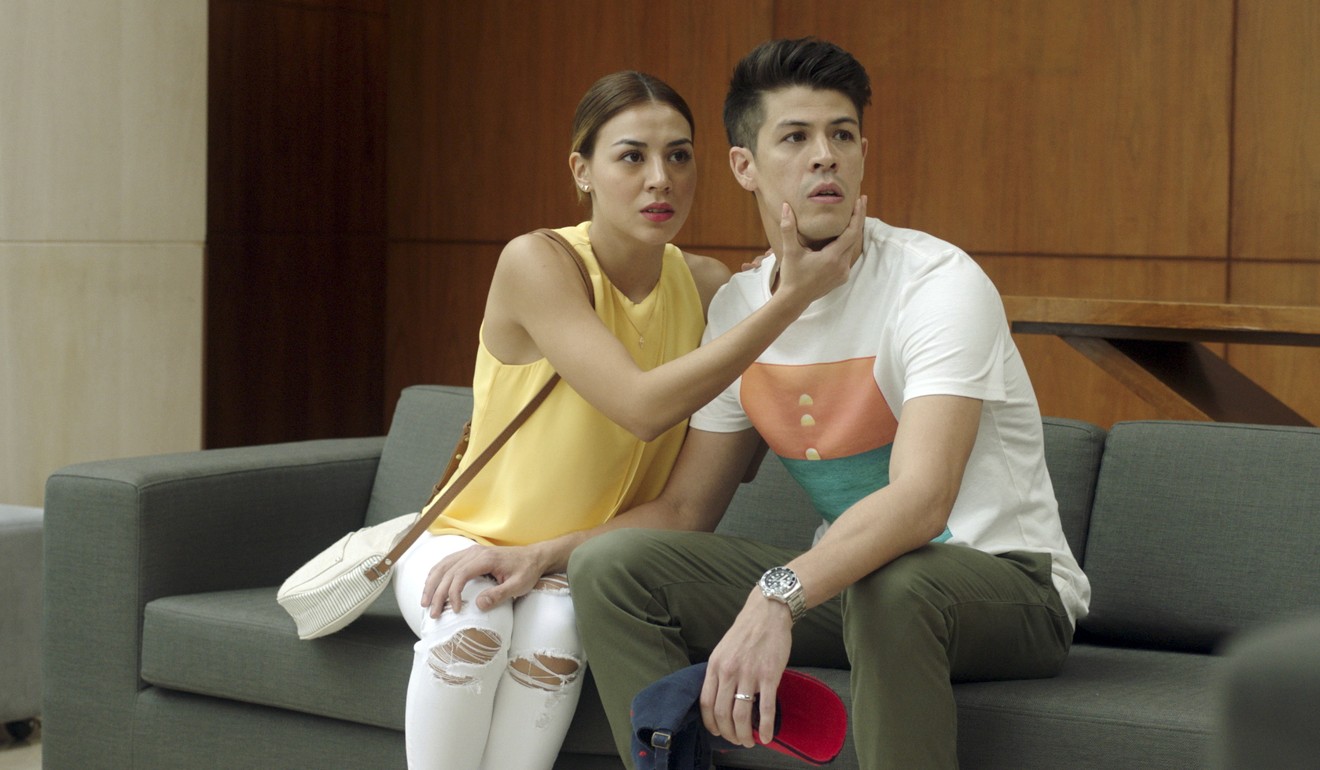 Before his YouTube videos began racking up hits, Tilani, like Jay, had a tedious desk job.
"I had a corporate job in digital marketing for two years, in an office with cubicles and everyone wearing long-sleeve shirts," he says. "I've never had a mishap like sending out a bunch of nasty emails, but there was one time when I couldn't send an email to my boss because I didn't have a connection. When I was finally able to send it, I thought it would be smart to change the timestamp, but he noticed and asked why I was faking the date.
"That was my attempt at outsmarting technology."
HBO Asia began producing original local content three years ago, but Sent is its first foray into comedy.
"Sometimes comedy doesn't travel," HBO Asia chief executive Jonathan Spink says, "so for our first series we went with genres that work across Asia, like horror, superstition and kung fu."
Chin Han, a villain in Serangoon Road, on making it to the big time as an actor
The channel's initial original content releases were the Australian Broadcasting Corporation collaboration Serangoon Roadfollowed by 2014 Asian Television Award-winning horror miniseries Grace . This year the network has released the second season of action-fantasy Halfworlds, which is set in Thailand, and Chinese coming-of-age drama The Teenage Psychic.
"We are now more confident that you can't please everybody all of the time, so you can't really try," Spink says. "You have just got to focus on producing good programming.
"Sent has a great premise. It's some­thing everyone can imagine and relate to."
Predicting where a series will be a hit has proven challenging and surprising, Spink says, revealing that series such as The Teenage Psychic, the network's first Chinese original, was received particularly well in Malaysia and the Philippines.
Netflix and Amazon just launched an 'all-out war' for TV talent
Sent was produced as part of HBO Asia's two-year partnership with the Info-communications Media Development Authority (IMDA), a statutory board of the Singapore government.
"The IMDA has got a very clear remit: they want to encourage creativity in Singapore across film and tele­vision," Spink says. "They are keen to get Singaporean talent involved: not just actors, but camera crews and technicians, as part of the business. It was a nice project, something local, and it was a good idea to do it."
Nevertheless, with the IMDA's support, Sent's cast includes actors from Malaysia, India, Thailand and Hong Kong (Mike Leeder, who plays a business­man's bodyguard).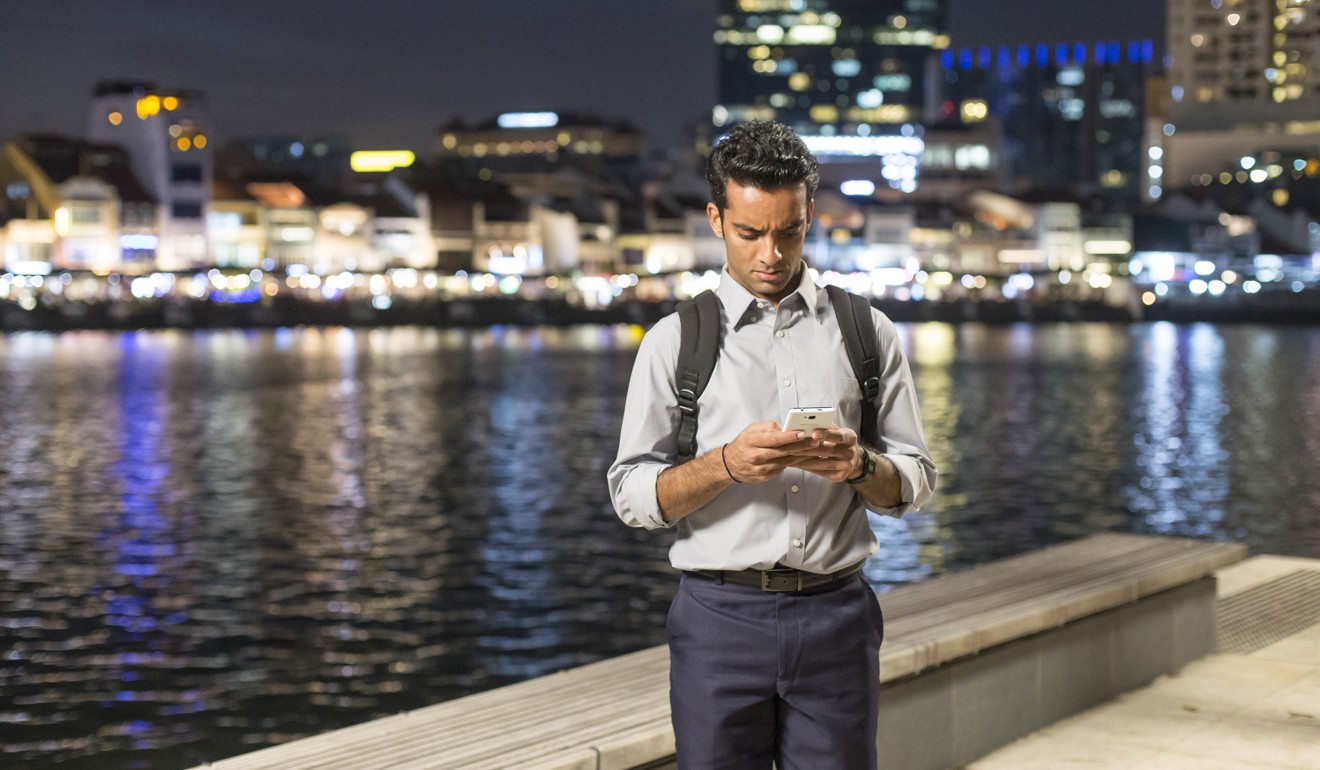 Spink admits the runaway success of HBO Asia's US parent, the channel behind Game of Thrones, True Detective and Boardwalk Empire, for starters, puts a certain pressure on the regional arm. On the flip side, he says, these major series have created a great deal of trust in HBO's programming worldwide and ensures that the company's branded content gets attention regardless of the region in which it's produced.
Even if the series makes an international star of Tilani, he and Chia plan to continue making YouTube videos, the comedian says, and will experiment with ways of presenting their comedy on the plat­form by drawing on the experience gained working on Sent.
"We've been doing this for three years with stand­alone videos, but we're now moving towards more serialised stuff and are working on a few TV and movie pitches," Tilani says. "We are talking to people around the region and want to explore how to blend comedy with other genres, like horror and thriller."
The Coen Brothers, Martin Scorsese, Spike Lee among the big names Netflix has lured away
While even some of the highest profile YouTubers struggle to branch out on to other platforms, Tilani says, working with HBO has given him a foot in the door of the global entertainment industry – and has earned him a little kudos at home.
"HBO has such a strong brand globally so I can be like, 'Game of Thrones, they're my colleagues now, man!'" he laughs, adding with a smirk, "Thanks to HBO, my extend­ed family finally thinks I'm doing something cool."
Sent premieres with two back-to-back episodes on September 17 on HBO (Now TV Channel 115) and will also stream on HBO Go and HBO On Demand, with two episodes added on subsequent Sundays. The first episode will also be available online at HBOAsia.com from September 18 to 24.