Year of the Dog I was born in 1970, though the date on my identity card is wrong; it says 1969. In China people don't really remember the birth date, they remember the year, like dog year. When we arrived at Hong Kong immigration, when I was 11, my mother just remembered which year I was born – the dog! I went back to China to check my real birthday, which is June 15, 1970. I was born in Quanzhou, in Fujian province, so my first language is Fujianese.
No education necessary In the early 1970s, the Cultural Revolution was still in progress. My mother's father was the only one in our family who had a university education. He worked as a journalist for the Kuomintang and later as a school principal. Of course, he suffered after the Communist Party came to power.
My grandmother then decided that her children would not marry anyone who was well educated. My mother tells me she fell in love with her teacher. But a marriage was arranged with my father, who lived two mountains away from our village. She was 19, he was 24. After the marriage, my mother realised that my father was mildly mentally disabled. It is genetic. My elder sister and my younger sister and brother are also mentally challenged.
Ethnic minority pupils 'being set up to fail'
Trouble with Mao As a child I was fascinated by Chairman Mao – was he a man or a god? Did he eat food like us? I asked my mother so many questions that one day she got annoyed and said, no, he didn't eat food like us, he ate the poo of then Premier Zhou Enlai.
I was so excited by this secret news, I didn't question how my mother knew. I went on the street and told everyone and the following day govern­ment officials visited my mother and told her to better discipline her daughter.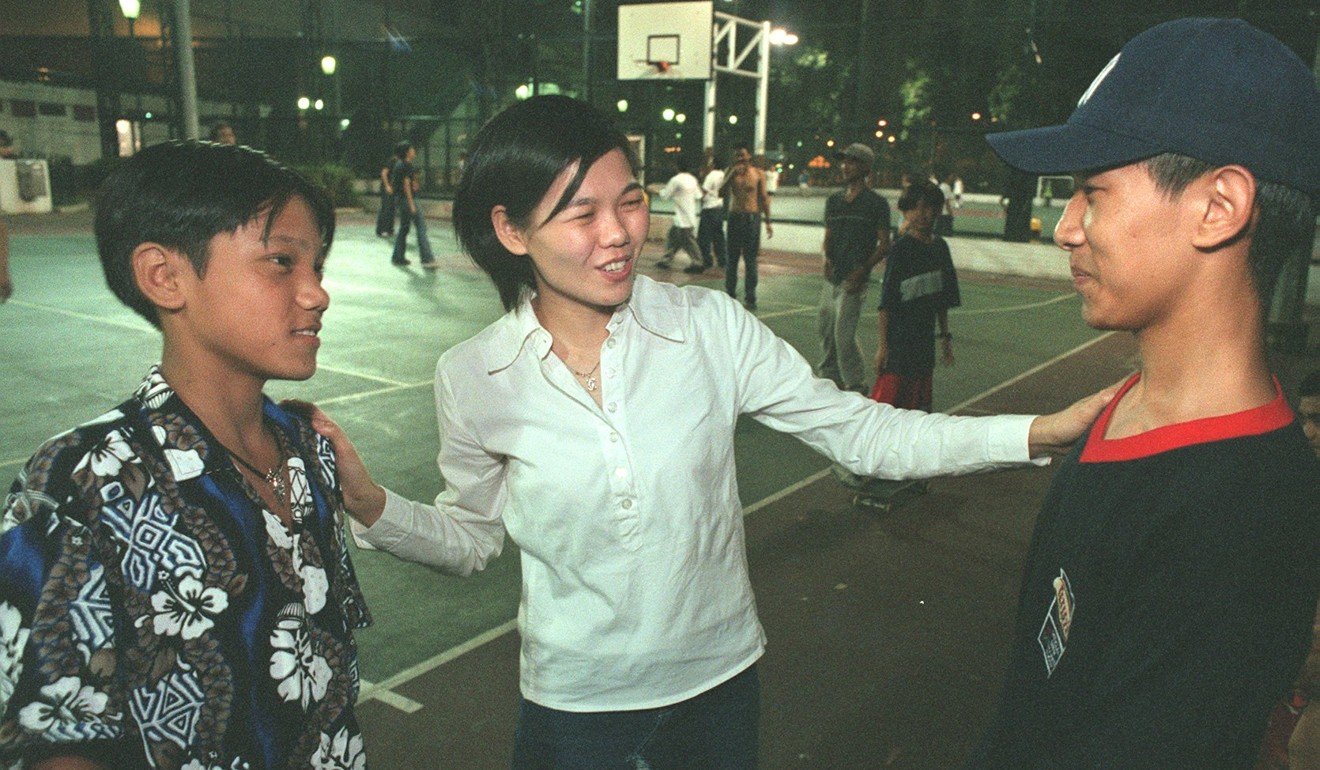 Coming to Hong Kong My father worked in Hong Kong, in a plastics factory, doing moulding, very hard physical work. So we would get foreign currency. We had a two-storey house and were seen as rich because we didn't farm. I am one of five children.
In 1981, we took a 20-hour coach journey to join my father in Hong Kong. We all vomited because we hadn't travelled before. We were so stressed and nervous. Then from Guangzhou we came to Lo Wu. We took a taxi to San Po Kong and found my father and grandmother living in a subdivided flat on a rooftop, where we all slept in one room. After two weeks we moved into a wooden hut in Diamond Hill.
I started my primary education at Kai Tak Government School. I had only had three years' primary education so I was very behind. Later I went to the Delia Memorial School (Yuet Wah) and the Hong Kong Taoist Association Ching Chung Secondary School, before studying for a degree in social work at City University.
As a child I was fascinated by Chairman Mao – was he a man or a god? Did he eat food like us? I asked my mother so many questions that one day she got annoyed and said, no, he didn't eat food like us, he ate the poo of then Premier Zhou Enlai
Unequal opportunities The first NGO I worked for was the Yang Memorial Methodist Social Service, in Sha Tin, an outreach service for youth. I mainly dealt with triad society members or girls who had got pregnant, or who had family problems. I organised football, basketball and camping activities and even the triad big brother ended up following me. We're still friends; he has two kids.
Then, in 1997, I was supposed to marry my doctor boyfriend, but I ran away to the UK and studied for one term a master's degree in social work at Bradford University. We split up.
Before 1998, I had no idea about ethnicities and racial issues. All my friends were Chinese. But in Bradford my classmates were Indian, Pakistani, Greek … I returned to Hong Kong. I worked for Hong Kong Christian Service in Sham Shui Po. I saw these ethnic Pakistani kids who the Chinese youth wouldn't let into the football court.
I brought them back to the centre to play table tennis at lunchtime, but I was told that I should serve only Hong Kong Chinese youth.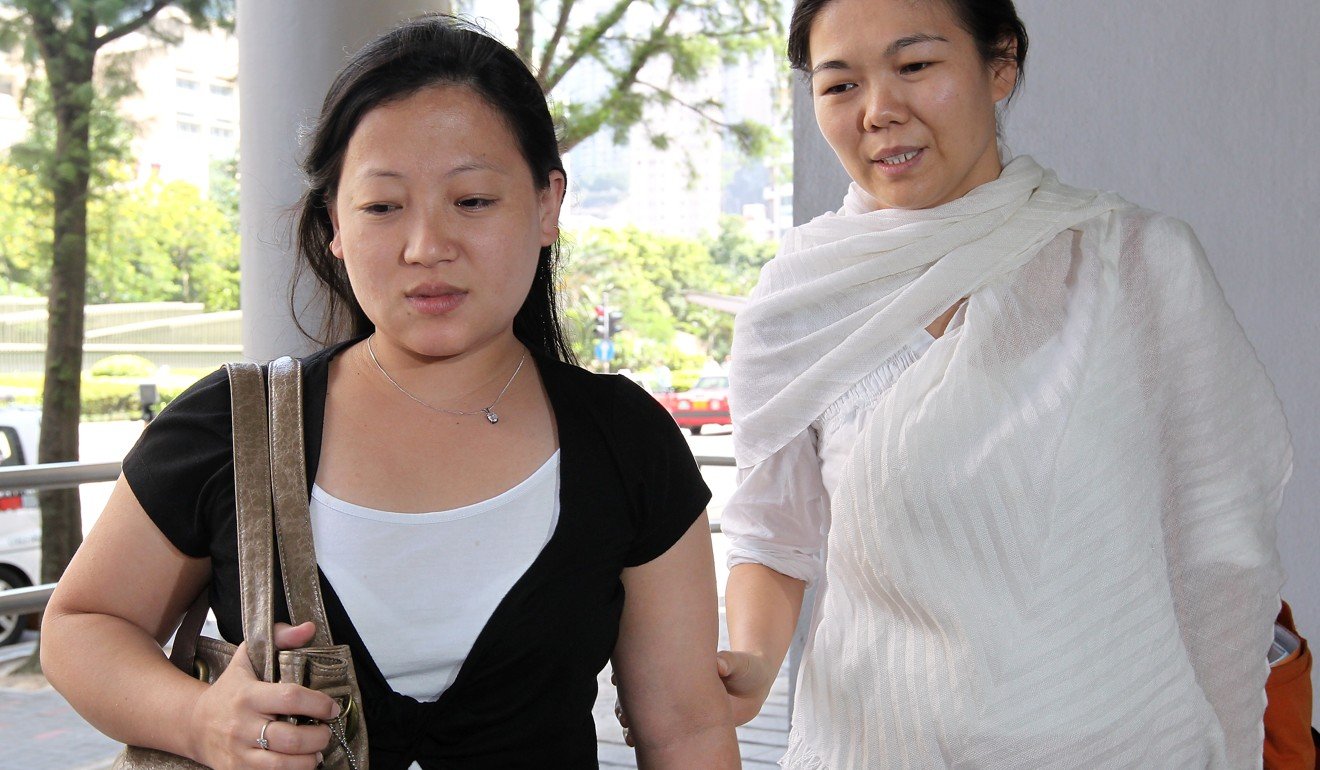 Working in unison There were no NGOs that worked with ethnic minorities. Only four out of 1,200 government-funded schools catered for these children. So I set up my own NGO, Hong Kong Unison, in 2001. I was a volunteer social worker, I just got my friends to sponsor me. My sister paid my pocket money for three years.
If you are passionate you don't need money, just for transport and food. I lived with my family.
Then I needed to move to Australia, to be guardian for my two nieces while they studied. The director of (Hong Kong) Human Rights Monitor, Law Yuk-kai, wrote to Oxfam to get staff to replace me and then set up a board of directors.
When I returned, in 2006, the executive director had just left, so I was just going to take it over temporarily. But 2006 was a crucial year. In 2004, the government had launched a consulta­­tion on legislation against racial discrimination. After the consultation, the government said it would table it within two years, but there was very strong opposition. So I started my campaign in June 2006 to urge the government to table the bill.
There was so much discrimination in the workplace and it was so easy for the police to stop and search. The law was passed in 2008 and came into effect in 2009, but it is full of loopholes and that's really frustrating.
Meet the ethnic minorities breaking through Hong Kong's race barrier
With Unison, I have always been really passionate about ethnic minorities learning Chinese. Now, in theory, all children can enjoy the same system. Unison is working hard for full access to mainstream kindergartens for ethnic-minority children. They must learn Chinese at an early age.
Friend by my side I met my husband, Michael Chan Chun-yip, in 1995, at the first NGO I worked at. He is also a social worker and teaches social work at a community college. We married in January 2007. He is rational, gentle and kind. I stepped down from Hong Kong Unison in 2013. My bio­graphy, Colours of Justice, has just been published in Chinese. It was written by a PhD student, Ruby Lai Yuen-shan. There are plans to translate it into English for next summer.
Veteran human rights campaigner - a champion of Hong Kong's ethnic minorities
Battling breast cancer I was diagnosed with stage two breast cancer in June last year. I had an operation last July followed by chemo and targeted therapy. I'm still receiving the targeted therapy. I'll need to take medicine for five to 10 years. I'd like to do something for mental health, if my ability is OK. The cancer triggered depression, but as long as I'm still capable, I want to do something. I want to use my past experience to advocate for better government policy on mental health.