I was born and raised in Hong Kong, in Sha Tin. I went to a really good secondary school, Diocesan Boys' School. My dad was a salesman and my mum helped out with my grandfather's trading company. I'd always played racing games, learning the fundamentals. In 1997, when I was five or six, the first Gran Turismo computer game came out. We only had Need for Speed before that, set on wide open US roads. Now you were on a circuit – and you actually had to brake.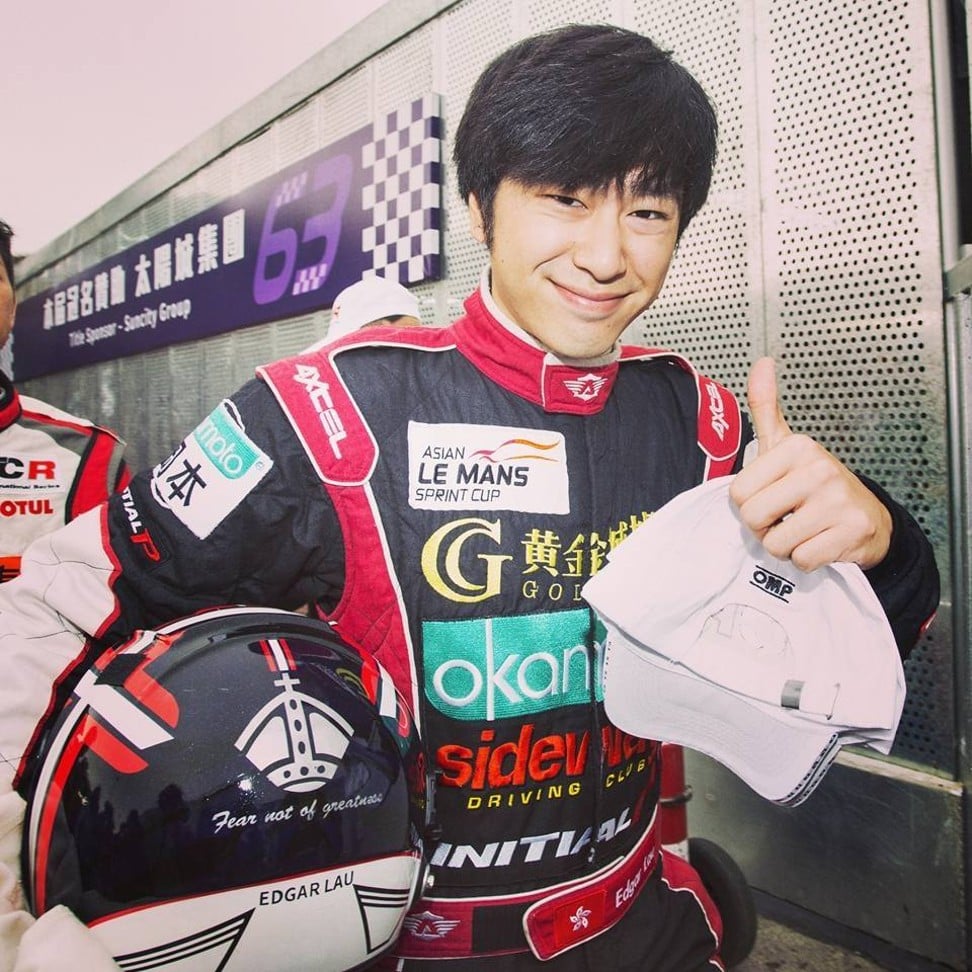 Driving School There's really no way to get into racing in Hong Kong: you have to be a second-generation racing car driver. The whole racing thing started for me when I finally got my driver's licence at 19, when I went to the US for college at San José State University. I started studying engineering and, because of racing, I changed to psychology, because it's less work. I still haven't finished, because racing has taken up so much time. The prices to go to a race school were a couple of grand a weekend, US. I couldn't afford that.

So I started marshalling at the race tracks in San Francisco, and being a pit lane fireman. I wanted to dip my foot into it, to see if there was a way I could get through cheaply. I was the pit refueller and also the crew chief for a team on an endurance race, the 25 Hours of Thunderhill, and so in 2012 they rented the car to me for a really low rate for drivers' school.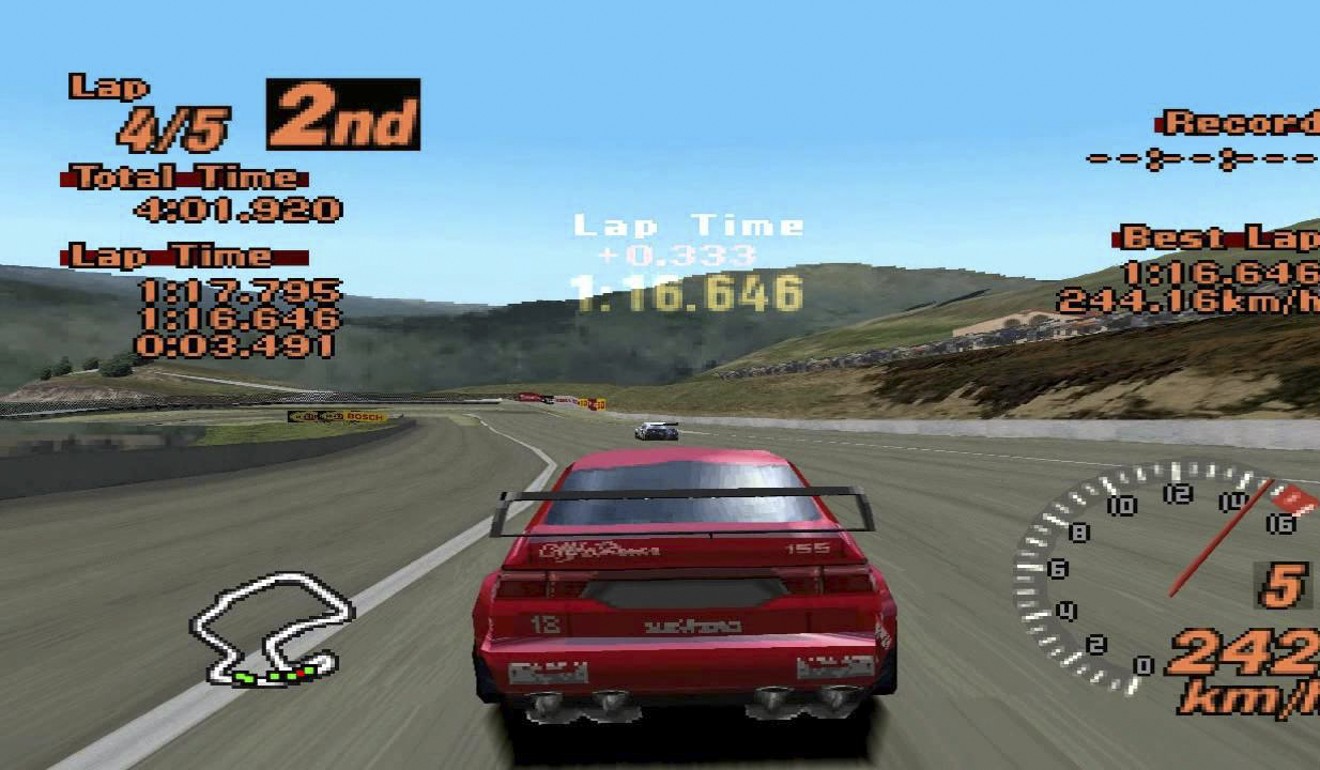 In the hot seat My parents were OK with it as long as they didn't have to pay. I was able to fund the whole thing by eating cup noodles every lunch and dinner. Nowadays, they are really supportive, because they have seen me progres­sing and getting asked to race. It was way more difficult than I'd thought. You're in a super-hot three-layer Nomex suit. It's hard to breathe because you have a head sock, a helmet, and you're strapped in really tight. You're suffocating in the car. It's not the most pleasant feeling, but you get used to it.
After six months, calling every day and going out to dinner, lunch, dinner, lunch, I finally got sponsored again
After race school, you find out that it's really expensive to go racing. I knocked on the doors of some performance driving schools, to be an instructor. By the end of the year, I had enough money to do one race, a club race with the Sports Car Club of America, San Francisco Region, in the Spec Miata class. That was the process of my first two years of racing – maybe one or two races per year, just to keep my licence alive.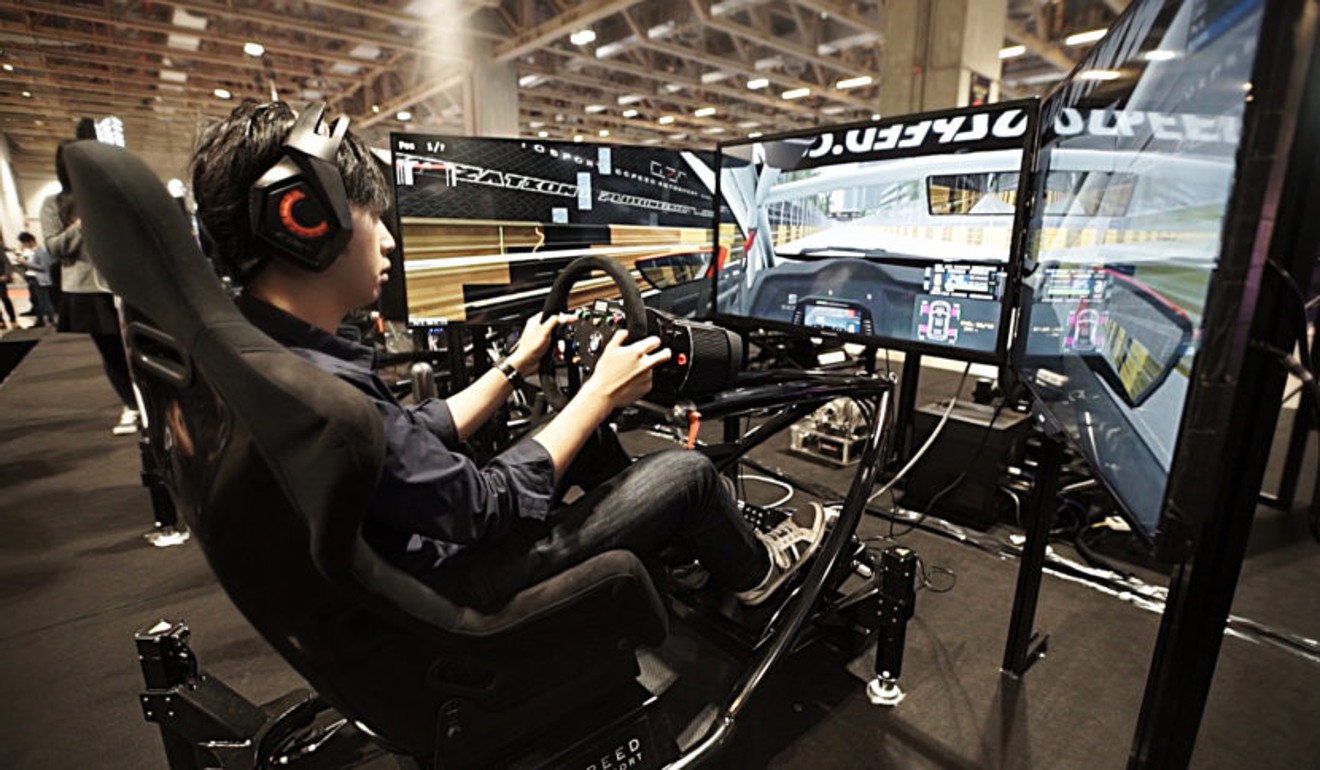 Virtual reality You have to get somewhere in racing by a certain age. In 2014, I was 23, and I thought I was getting sort of old. I knew about GT Academy because I'd been playing Gran Turismo since the dawn of time. GT Academy is basically a reality TV show. You have to put out the fastest lap in the game and come in the top 32 of your region, which was 400,000 people in the US. They select you for national finals in New York, and you do another round in front of the TV cameras. Then they flew the top 12 to the UK, to Silverstone. It was like a week-long try-out.
Apart from driving, we did boot-camp-style obstacle courses, and interviews after each round. I made it all the way to the second-last day, but I was eliminated.
Porsche leave it late to win 24 Hours Le Mans for third straight win
Spare a sponsor The moment I got back to the US, I was planning my next step: to race in the 25-hour endurance race where I'd been pit crewing. We ended up winning. From there, I was thinking, "I've been on a TV show. I've won a big local race. I should have calls coming with sponsorships and people asking me to drive for them." Which didn't happen.
In 2015, I did some small-tier racing in Zhuhai [in southern China], in a BMW 3 Series, and won both races. But after that, there was another half-year gap until my next sponsor hit, in 2016. There's a lot of phone calls. It's constantly trying and failing, trying and failing.
Imagine the mental torture: "This is not going to happen," then someone calls you to have a chat, but it falls apart – and then the whole thing repeats again. Finally, after six months, calling every day and going out to dinner, lunch, dinner, lunch, I finally got sponsored again in December.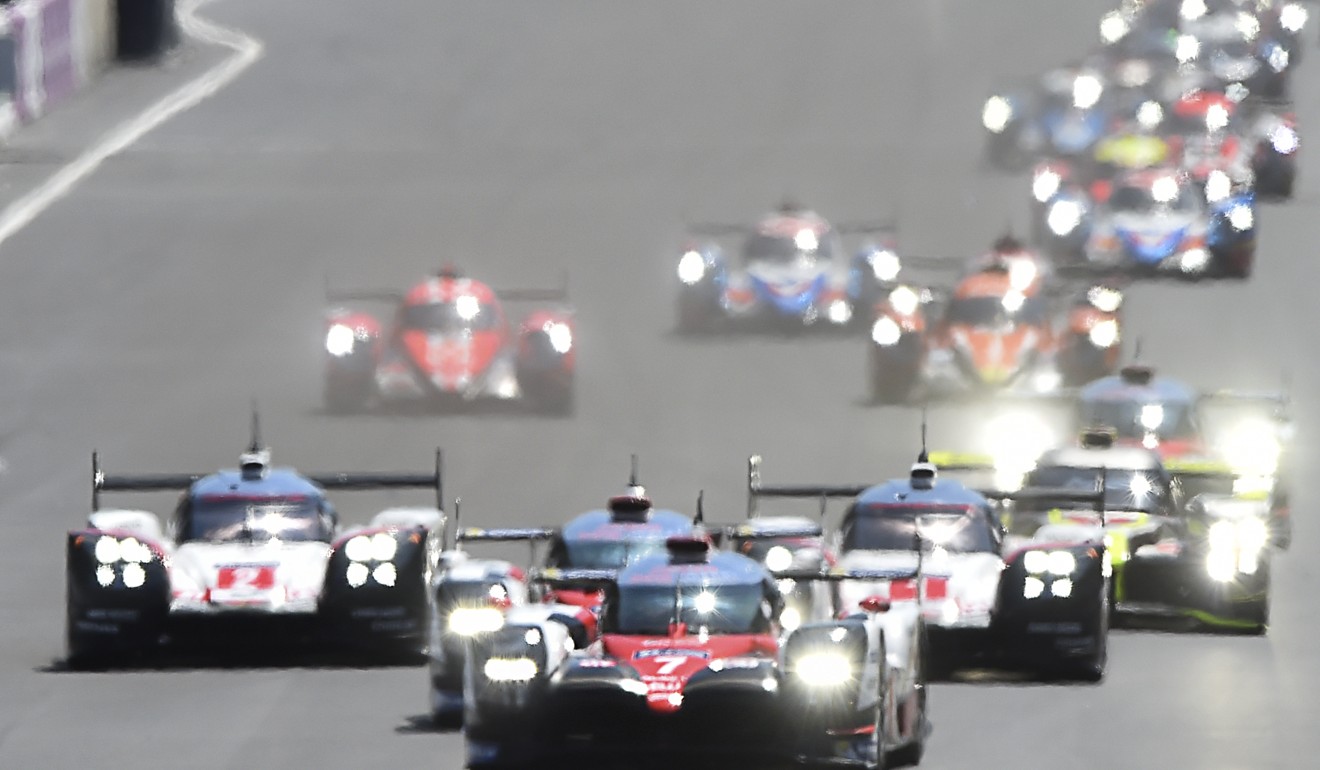 The Road to Le Mans I got a call in early May about the Road to Le Mans. Le Mans (in France) is the dream place you want to race. It's like the Monaco Grand Prix, but the 24 Hours of Le Mans is comparable to an entire Formula One championship. Even though Road to Le Mans is a support race for the main race, there are still a lot of big names in it.
Hongkong racers rev for Le Mans as Red Giant leads AMG celebrations and Lamborghini unveils stunning Huracán rear-wheel drive Spyder
Two weeks before the race, we had some bad news: my co-driver wasn't able to get the funding together. Our team was about to forfeit entry. Luckily, I found an open seat. Just as I thought it was all settled, I got to the track – and we didn't have a car. It was still getting built in the factory, in the south of France. And we didn't have a co-driver, either.
The first practice was on Wednesday, and everything was confirmed Tuesday night. The car finally arrived, with zero kilo­metres on it. They also confirmed my co-driver. I met him right before we went out for practice: he didn't speak English.
Back on track In the final race, we started in 10th place out of 49, and made it up to fifth place. It was a huge grid, lots of talent, and we ended up top of the pile. Before, I wasn't even dream­ing about it, but now I want to stay in the Le Mans Prototype ranks and make a name for myself.
The car finally arrived, with zero kilo­metres on it. They also confirmed my co-driver. I met him right before we went out for practice: he didn't speak English
After the LMP3 series in China, we'll see about the Asian Le Mans Series (a regional endurance race series that began in 2009), and if I do well enough maybe I'll move into their LMP2 line-up for the World Endurance Championship.
Hopefully we'll eventu­ally get a full Chinese line-up at Le Mans 24. My dream would be to have my handprint in the town square of Le Mans, because that means you've won the race.
Business plan Now that I look back, it would be nice to have a degree so I'd know more about the business side of things. That's why I'm looking to go back to school for busi­ness. People say there's a lot of freedom in the US, but they still have a way they see people. If you don't have a degree, you're still a step down.
I have some of the street-smarts, but you can't talk to the CEO of Apple with just street-smarts. That has been one of the drawbacks of the way I've done it – but then again, I don't think I had any other choice.