Last week, American photographer Greg Constantine was in Bangladesh, finding out what life is like for the more than 421,000 Rohingya who have fled what has been described as "textbook ethnic cleansing" in neighbouring Myanmar.
He visited towns across the south: Shah Puri Dwip, Sabrang, Shamlapur, Cox's Bazar, and two sprawling refugee camps: the government-run Kutupalong and the makeshift Balukhali.
"The scale is so huge right now that most people are living in informal camps just about everywhere – along the sides of roads, in mosques, in forests, in plastic huts. The suffering and loss are beyond words," he says of an increasingly desperate situation.
Why the Rohingya will never be welcome in Myanmar
These are his images of an unfolding humanitarian crisis.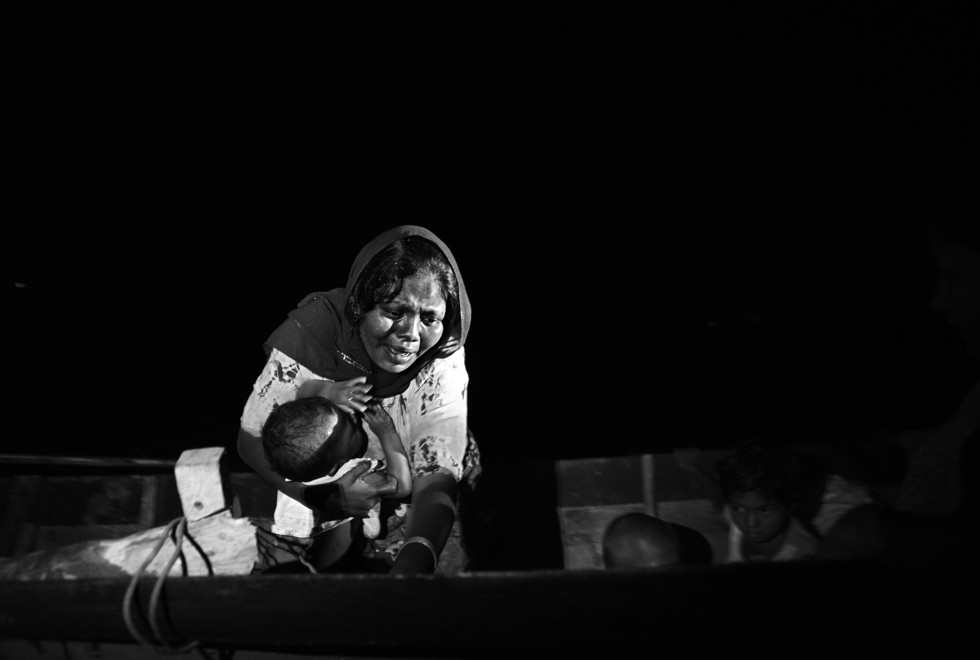 A Rohingya mother and child cross the Naf River to Bangladesh in boats under the cover of darkness, on September 21. After their villages in Buthidaung township, in Rakhine state, were destroyed, these Rohingya spent days walking to the river. The Myanmar military's "scorched-earth" campaign has destroyed almost half of the Rohingya villages in northern Rakhine, causing a steady stream of desperate refugees to filter out of the country on a daily basis.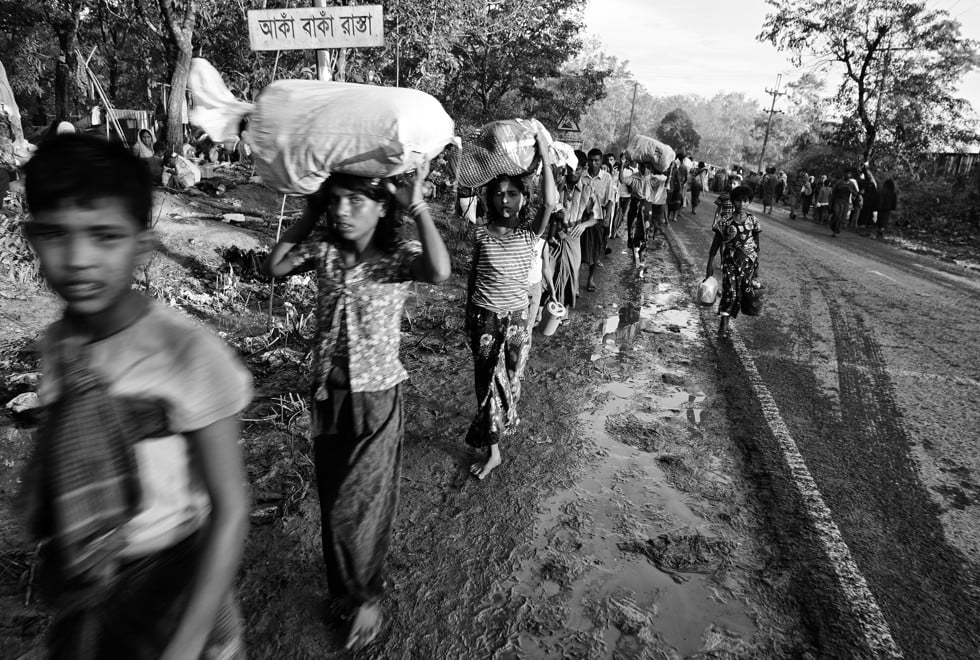 Some of the hundreds of thousands of Rohingya who have flooded into southern Bangladesh over the past month. The highway between Cox's Bazar and Teknaf sees a steady procession.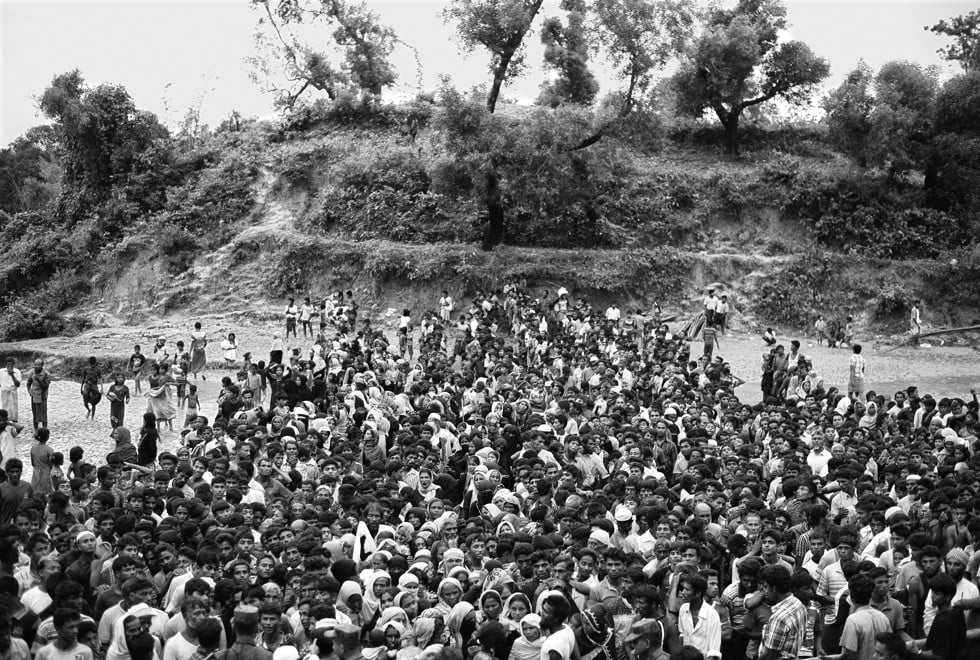 Rohingya wait to receive food at a humanitarian aid site near the Balukhali refugee camp on September 19.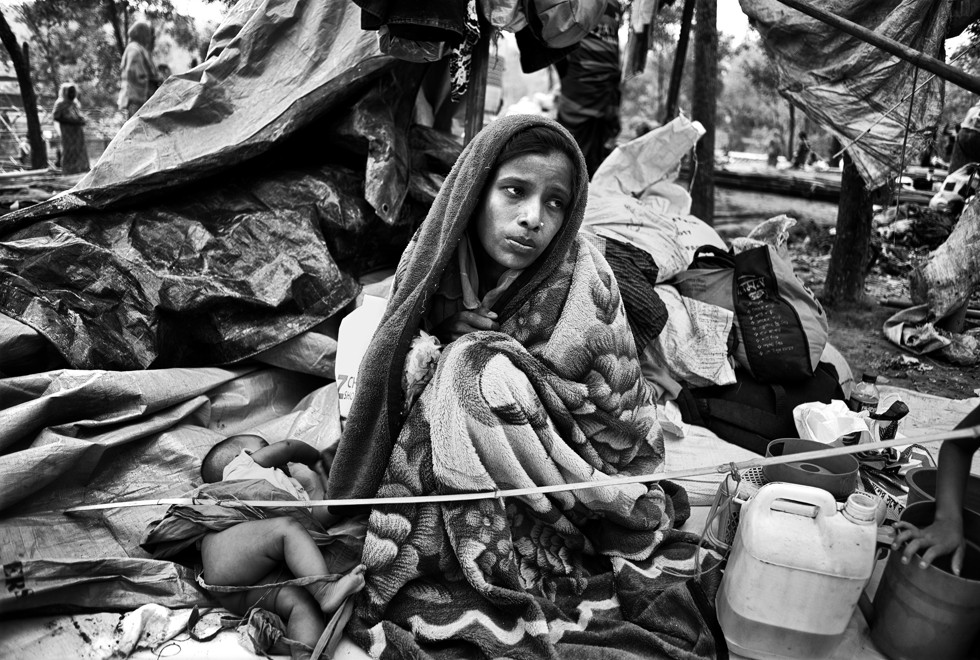 Dilara, 22, a Rohingya who arrived in Bangladesh on September 9, in a refugee camp.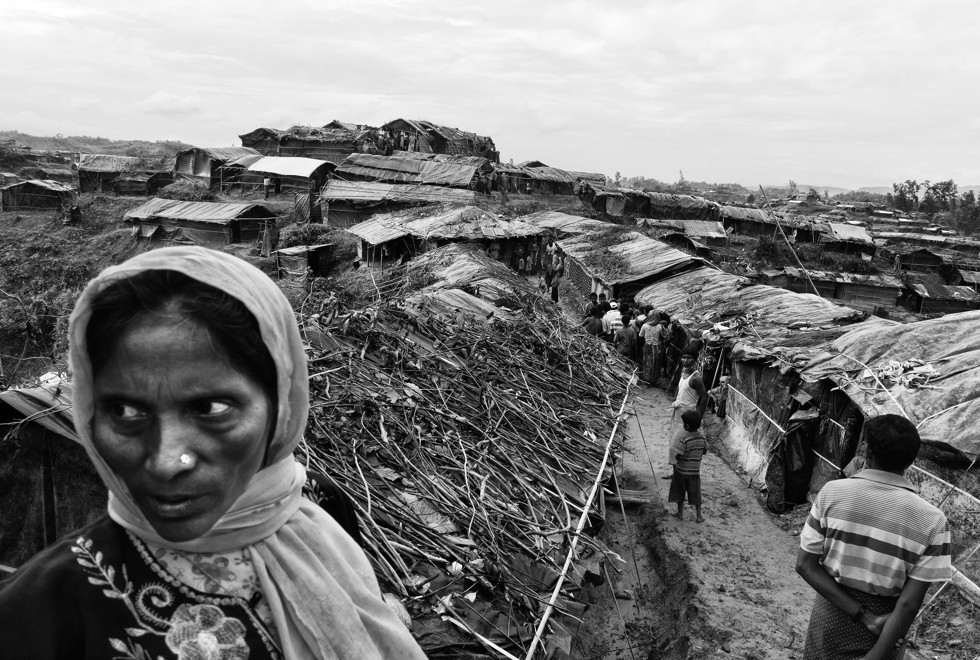 A Rohingya refugee camp in Balukhali, Cox's Bazar.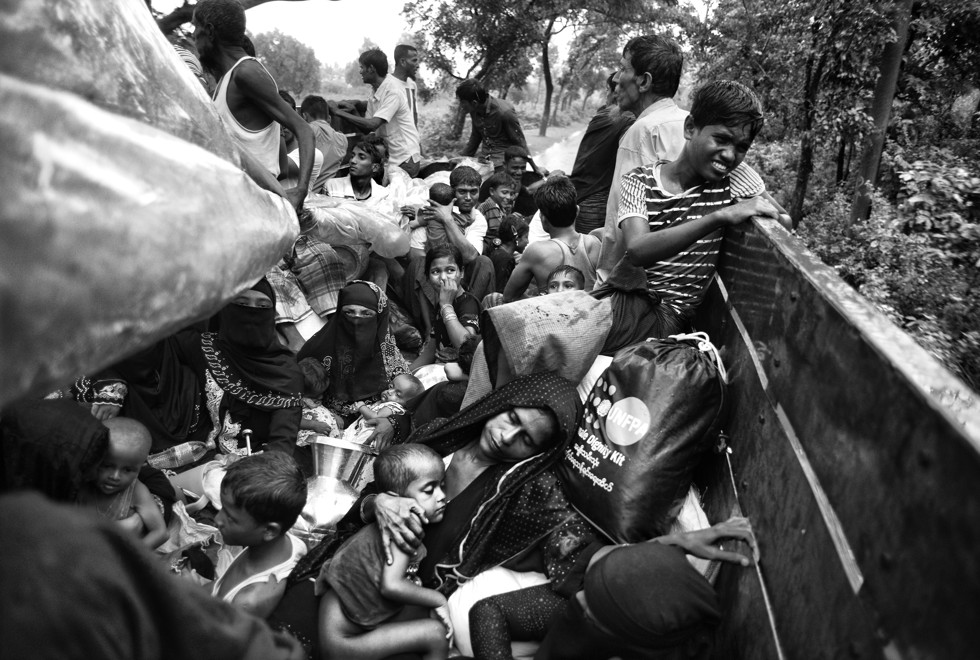 A group of Rohingya, who fled their village in Maungdaw, Rakhine, and crossed the Naf River into Bangladesh, travel in the back of a truck from Shah Puri Dwip to the Balukhali refugee camp on September 18.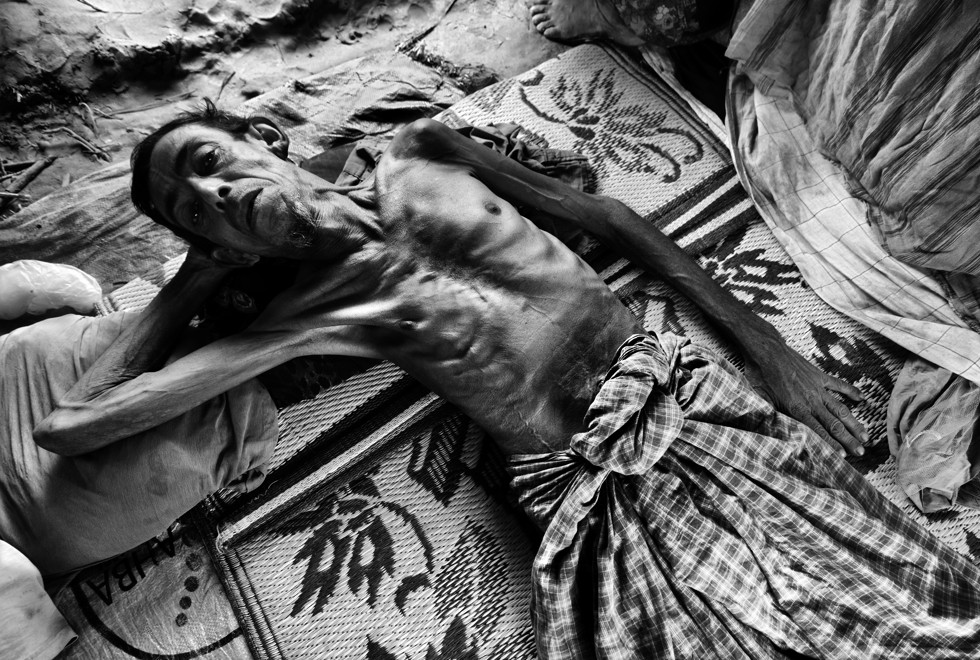 Nummalakin, 50, fled with his family after his village in Buthidaung was attacked on August 29. Having walked for seven days, they arrived in Bangladesh on September 5.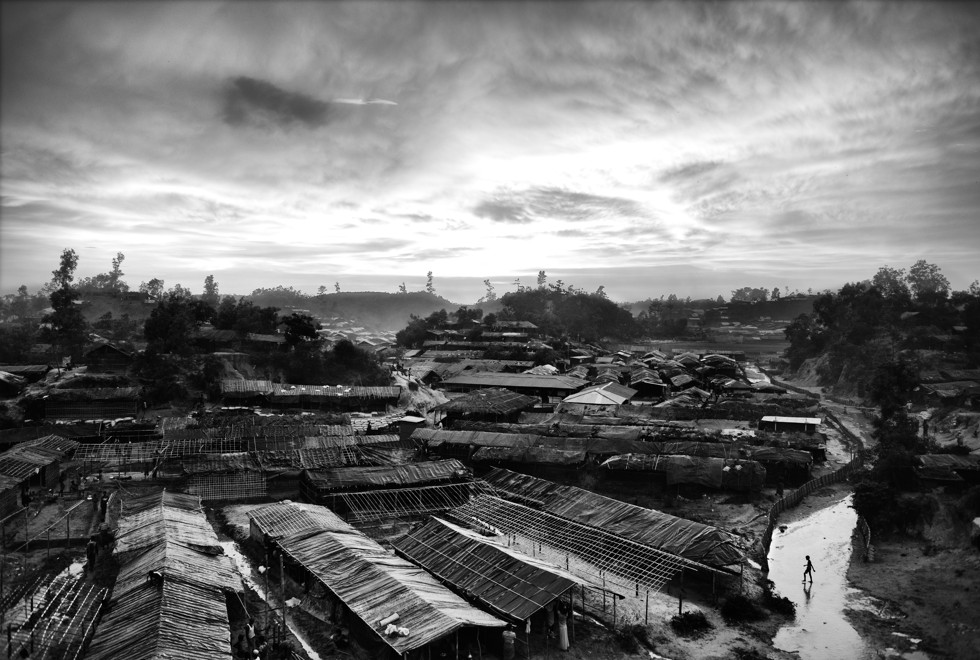 A Rohingya refugee camp in Balukhali.
This photo essay was supported by the Simon-Skjodt Center for the Prevention of Genocide, US Holocaust Memorial Museum.
"Exiled To Nowhere: Burma's Rohingya", by Greg Constantine, runs at the Foreign Correspondents' Club, 2 Lower Albert Road, Central, until March 31.