The narrow Delhi street is still dark at 5.45 on a chilly winter's morning. Some of the city's poorest inhabitants, wrapped in scraggy blankets, sleep on pavements alongside scavenging goats and stray dogs. Even the stalls selling cups of warming chai are not yet open, and India's teeming capital is silent this long before the dawn.
A tight huddle of girls, mostly teenagers and all decked out in well-worn tracksuits, emerges from the misty gloom. They try to keep their voices low, but cannot help laughing loudly now and then. This, after all, is their favourite time of day.
The youngsters are heading for a wrest­ling arena, known as an akhara, the word derived from Sanskrit. Some believe the ancient form of wrestling practised here, kushti, is the ancestor of all forms of wrestling worldwide.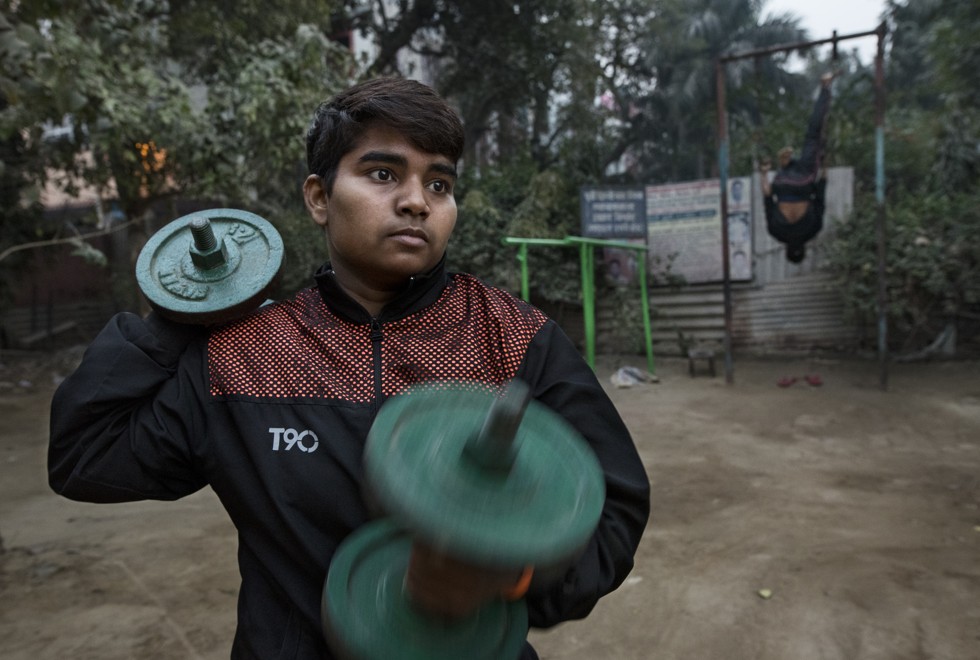 "Nobody can precisely trace kushti's origins," says Mohit Saroha, a lawyer with the Wrestling Federation of India. "Some say it dates back 3,000 years, while most will settle around the fifth century BC. At that time, it was called malla-yuddha, and the sport spread rapidly across South Asia with the founding of the Mughal Empire [in the 16th century]."
Film review: Dangal – Aamir Khan teaches daughters to wrestle in women-empowering family drama
What nobody disputes is that the square-shaped akhara have traditionally been the stamping grounds of men only. "Women not only couldn't practise," says former wrestler turned journalist Deepak Ansuia Prasad, "they were not even allowed to watch dangals, the tournaments held in rural areas."
Times, however, are slowly changing in India, and the girls in Delhi today – like many others across their tradition-bound nation – are fighting for equality. The youngest of the group is just 12 years old; she is proud to show off her gnarled and deformed ear lobe. "Most would say this is ugly," she says, "but it proves that I fight hard because only wrestlers have this kind of ear."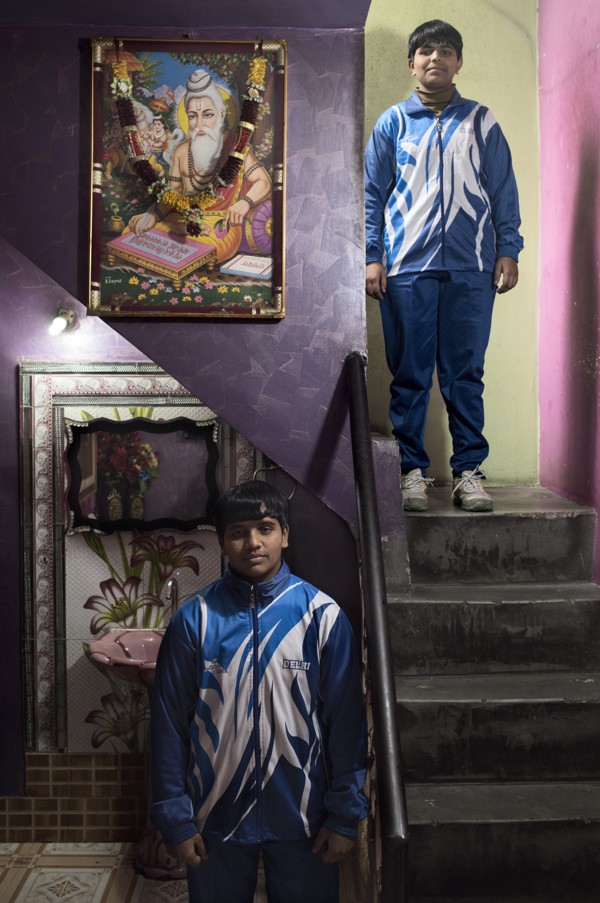 On entering their gym, the girls bow to a colourful statue of Hanuman, the monkey-faced Hindu god revered by Indian wrestlers, before preparing to train. The oldest of the girls is Divya Kakran, who has just turned 19. She is only the third Indian to have won silver at the Asian Wrestling Championships, and more than 40 other medals decorate her humble home a few blocks away.
Kakran will lead the training and takes charge. Sisters Megha and Geetanjali Luckad, 17 and 18 years old, respec­tively, work the ground, using a hoe to loosen the earth, adding water and then smoothing by dragging with ropes a huge, rectangular piece of wood over the muddy surface. "It needs to have the right consistency to walk on," Kakran says, "but can't be too hard or we will injure ourselves."
To increase her stamina, Geetanjali Luckad has hung a heavy, doughnut-shaped hunk of stone around her neck, and – as the sun rises and a warm light bathes the akhara – a group of young men arrives, giggling at the girls' exertions. "I don't care if men look down upon us," Kakran says with a smirk. "I will shut their mouths in the arena."
Boys laugh at us because we wear tracksuits and have short hair. My mother is worried we will never find husbands, but we feel women should be free to do what they really believe in.
Already a kushti veteran, Kakran started training at the age of six, and because there were no other girls to fight at that time, she had no choice but to wrestle with boys. "They didn't want to compete against me," Kakran recalls, "because they knew they would lose and that would be a huge embarrassment." Some men would place bets against her, she adds, and she often went home with money that her family needed badly.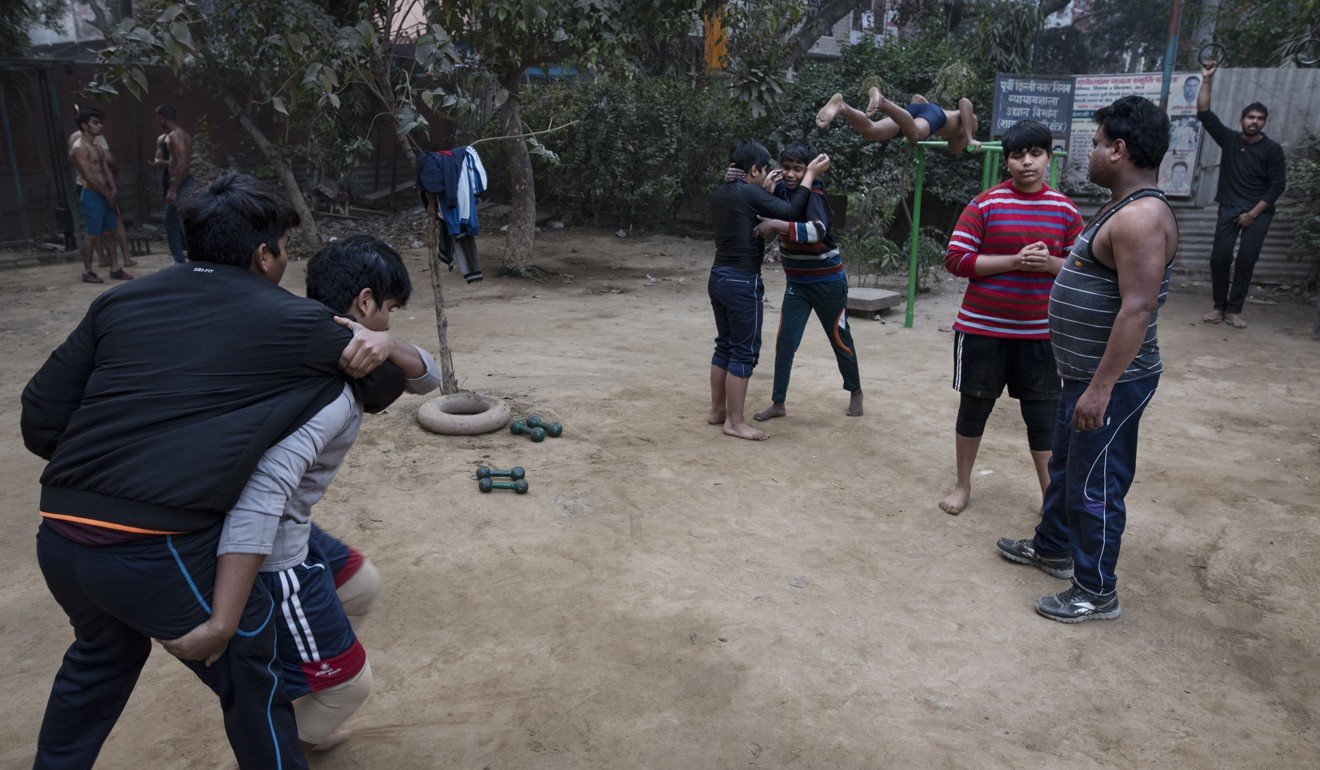 It was not easy, however, for Kakran to convince elders of her right to wrestle. Even today, many kushti coaches refuse to train women. "We not only have to fight our opponent," the youngster says, "we fight the billion people in India who don't want to see us wrestle."
The most painful resistance, Kakran admits, comes from within her own family. "My parents have supported me from the beginning," she says, noting that her father had been a wrestler, "but many others don't understand why I don't get married and have kids, have what they call a normal life."
Female force: India's all-women police unit takes a stand
Fortunately for female wrestlers, Bollywood movie Dangal (2016, and shown in Hong Kong from August 24), starring influential actor Aamir Khan, tells the real-life tale of the celebrated Phogat sisters, who were trained by their amateur father to become world-class wrestlers. The hugely popular film has gone some way to changing the perception of women wrestlers in India.
"We started to train four years ago, despite our parent's opposition," Geetanjali Luckad says of her sister's and her entry into the world of kushti. "We cheered the silver medal that [male Indian wrestler] Sushil Kumar won at the London 2012 Olympics, and then we learned about Divya, who had already won many medals. We wanted to be like her.
"Boys laugh at us because we wear tracksuits and have short hair. My mother is worried we will never find husbands, but we feel women should be free to do what they really believe in."
Meet the Gulabi Gang: stick-wielding women vigilantes standing up to abusers in India
Winning acceptance, however, may not be enough to make the sisters' dreams come true. "You must train really hard. It's not a piece of cake when you need to go to school and do the house chores," says experienced wrestler Neha Kumari, 20. "You need to get up very early to train, and do the same again before sunset. Plus, you need to compete at local level, and exercise a lot to grow muscle."
Ansuia Prasad agrees, saying success requires great discipline. "Sex, alcohol and tobacco are forbidden and the diet can be very monotonous: mostly chapattis, ghee, eggs, almonds and milk," he says. "Male kushti wrestlers are strict with this, but females don't always adhere to the tradition."
Still, Kumari insists the biggest challenge for female wrestlers is social prejudice. "India is still a very male-oriented country, where women are constantly regarded as less than men," she says. "Most of the time, the girls who stop training give in to their parents' pressure."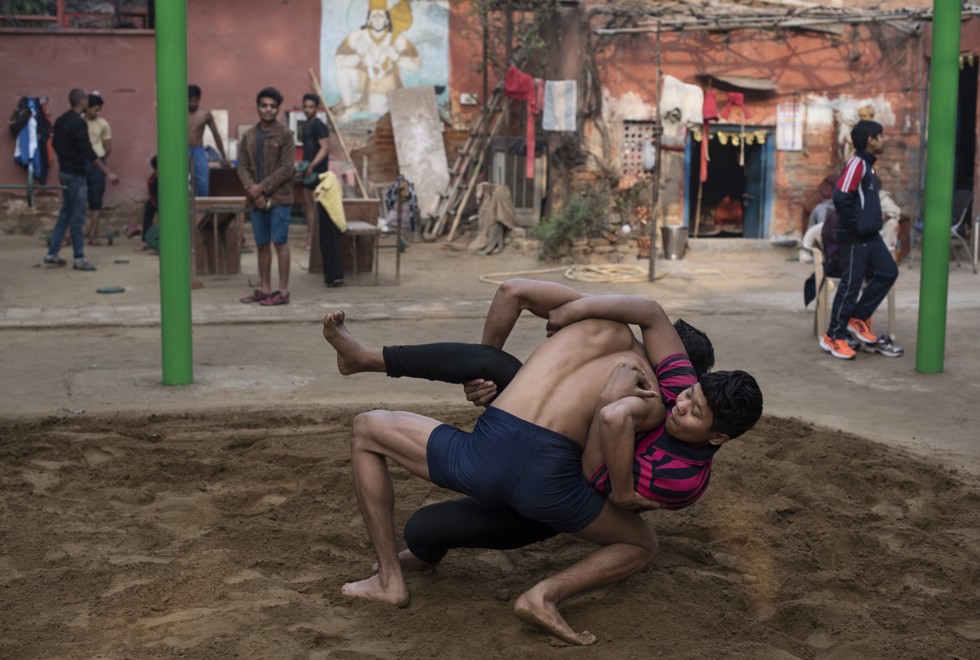 Kumari herself had to earn her father's and grandfather's respect in the arena. "Both were kushti wrestlers, but never won anything," says the youngster, who, like Kakran, dreams of qualifying for the 2020 Olympics in Tokyo. "I did! I even beat boys! My trophies made them stop complaining about my lack of femininity."
Ansuia Prasad says that parents worry because as their wrestling daughters become older, the dowry required for them to marry becomes larger, and few are as lucky as Kakran, who can make a living from her passion. "If they look boyish, men won't like them and the sum offered will go up again," the journalist explains. "So they can be an economic burden for their families."
Tibetan women's soccer team seek a level playing field
For the girls, however, the challenges they face are forgotten when it's time to wrestle. According to tradition, opponents first bless themselves by scrubbing handfuls of mud into their chests, and then they shake hands. During the bout, the wrestler who simultaneously pins her rival's shoulders and hips to the ground is the winner. It requires concentration, technique, agility and strength.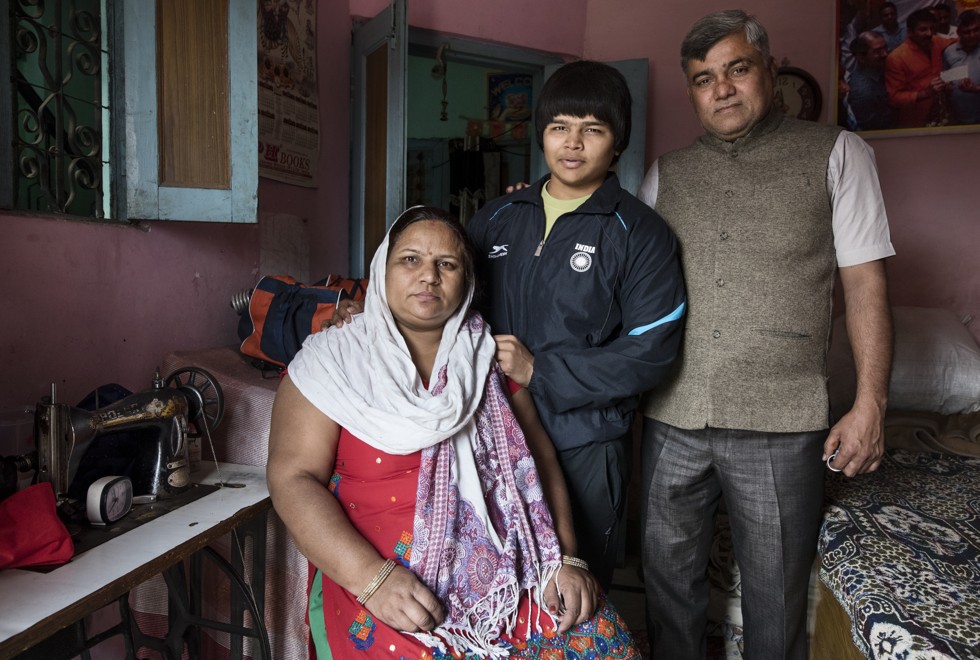 This morning, the youngest girls meet first. Their eyes lock, one fighter throws the other off balance and their struggle continues on the floor. While kicks and punches are not allowed, blood sometimes spills, mixing with sweat and tears, and the boys, who were laughing earlier, are now paying avid attention.
Before long, one of the bravest among them challenges Kumari, which proves a big mistake: the young man ends up kissing mud and the girls cheer.
It's a small victory in a long struggle for the female wrest­lers, "but India eventually will change", says Kakran, and the determination in her eyes suggests she might well be right.