On a raid with the secret agents chasing China counterfeiters who cost big corporations billions
Ford car parts, Nike shoes, medicines ... you name it and China can fake it; its US$400 billion counterfeiting industry costs global corporations billions in lost sales. America's oldest detective agency is on the hunt for the fakers
Four plain-clothes officials from the Market Supervision Bureau (MSB) emerge from a van and head towards an unmarked concrete building in an indus­trial park in Changzhou, 160km northwest of Shanghai. Azim Uribe, a 30-year-old solidly built American, strolls behind them, wearing dark sunglasses and a surgical mask that filters the polluted air and, more importantly, conceals his identity.
The MSB officials inspect the building, one room at a time. On a makeshift loading dock beneath a tin roof, they find pallets of unused cardboard boxes and other shipping materials; in the next room, semiconductors; and through­out the warehouse, hundreds of what look like Ford truck bumpers, but aren't. Farther down the main corridor, in a room the size of a two-car garage, the officials find a pair of middle-aged women in aprons, assembling headlights.
The operation seems to be dealing in knock-offs, which infringe on a company's intellectual property rights, but not its trademarks (China's Jianghuai Auto Corporation, for instance, built a clone of Ford's F-150 truck with a blue-and-silver JAC emblem on its front bumper instead of the Ford logo). But Uribe's informants have told him there is evidence of black-market counterfeiting, a scourge that costs the United States' automobile industry an estimated US$12 billion annually.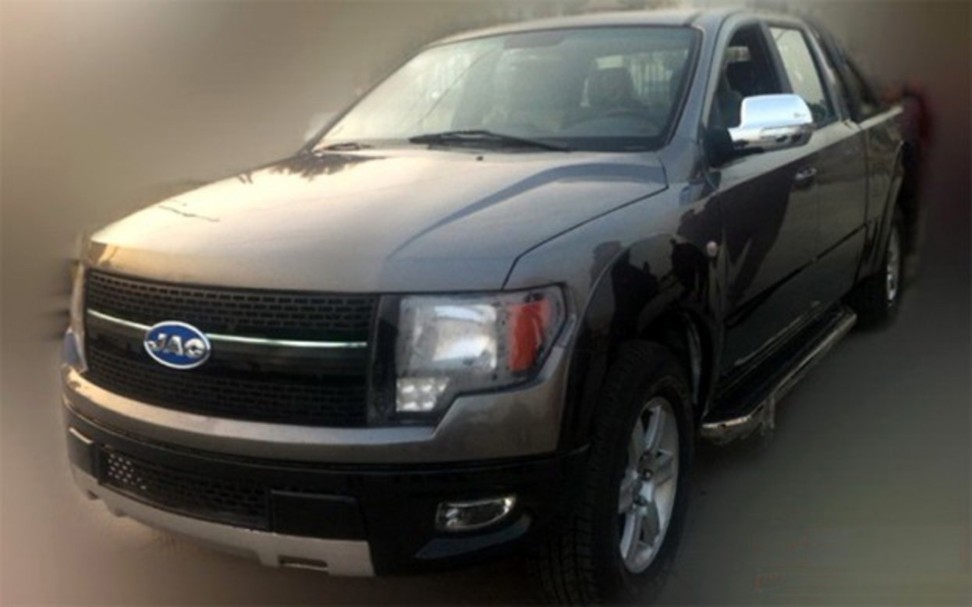 Right next to the women, Uribe, at last, finds the proof he's looking for. Piled inside a cardboard box are oval hunks of plastic emblazoned with fake Ford emblems, ready to be attached to the bumpers. The MSB officials load the counter­­feits into trucks and vans headed for a warehouse, where they will be catalogued and then destroyed.
Counterfeiting is a US$400 billion industry in China. Factories churn out real Nike shoes just a handful of subway stops from illicit markets selling fake ones, and counterfeit versions of the latest iPhone are hawked in Shanghai's Pudong International Airport before the real ones reach the remoter stores in the West.
There are real dealerships selling knock-off cars and fake Apple stores where the employees aren't in on the scam. And black-market goods are a lucrative export, too: China sends millions of pairs of knock-off shoes to the European Union and billions of dollars' worth of counter­feit pharmaceuti­cals to Africa and Southeast Asia.
Counterfeits have long been considered a cost of doing business in China. Manufacturing in the country involves contracting with various middlemen and suppliers – often a single supplier can't, for example, handle the amount of labour and raw materials needed.
Different factories specialise in different things. As a result, many people have access to technical specifications and trade secrets. So when Ford invests billions in Chinese manufacturing, as it has since 2014, knock-off Fords end up at legit-looking dealerships throughout China, and counterfeit Ford parts make their way to countries as far away as Ireland.
Fakes account for some 20 per cent of all the name-brand prod­ucts sold in China, damaging the reputations of legitimate retailers and taking a sizeable bite out of their revenues. Microsoft generated US$85 billion in revenue last year, but lost an estimated US$10 billion in potential earnings to commercial piracy in China, where some 79 per cent of all software is pirated.
Some corporations that manufacture in China – Disney, Target, Coca-Cola, Apple, Mattel – rely primarily on in-house brand-protection agents to seize fake goods, investigate counterfeit manufacturers and take legal action. And, as evidenced in various news reports, a slew of other Fortune 1,000 companies – reportedly including Dell, Intel, Microsoft, Procter & Gam­ble and Ford – hire Pinkerton, America's oldest detective agency, to deploy agents such as Uribe.
When I meet Uribe for dinner at a rooftop restaur­ant on the final day of Ramadan, he waits until the sun disappears below Shanghai's skyline before ordering. Despite the July heat and the fact that he hasn't eaten all day, he keeps smiling, even when venting about his life in China.
He calls his irri­tations "China stuff", a broad cate­gory that includes slow internet, government surveillance and the necessity of haggling over the price of everything from neckties to taxi rides.
"China stuff", however, is also his sole reason for remaining in Shanghai: he's in charge of Pinkerton's brand-protection division in the country.
The detective agency started out fighting counterfeiting nearly 170 years ago, when Allan Pinkerton, a Scottish immigrant to the US, busted a gang manufacturing fake money along the Fox River, in Illinois. In the 1890s, Pinkertons were notorious union busters. By the 1900s, they had transitioned to security (escorting the Mona Lisa across the Atlantic). And in the 1980s, the agency assumed its current iteration, as a global risk-management firm.
"We try to take a holistic approach," says Pinkerton's president, Jack Zahran. "Mitigating physical risk, financial risk, hard risk, operational security risk, information technology risk."
In the 1990s, Pinkerton began offering brand-protection services from its offices in Hong Kong and Taiwan, before opening in Beijing, Shanghai and Guangzhou.
Uribe joined Pinkerton in 2010, when he was living in New York, having answered an ad for an entry-level position at a small Wall Street firm that specialised in serving subpoenas. His interviewer turned out to be Stephen Ward, a managing director at Pinkerton, which was absorbing the smaller company.
Uribe was initially assigned to investigate insurance-fraud cases ("I caught a guy pulling a tree stump out of the ground – I filmed him and everything – while he supposedly had a broken neck").
Later, Ward singled out Uribe for brand-protection work in New York, getting fake products off the market and curbing after-hours production in otherwise legal factories. After nearly two years at Pinkerton, Uribe quit and flew to Yiwu, Zhejiang province, one of the world's main trading hubs for cheap goods.
"I just told myself I needed to grow and leave this bubble," Uribe says.
He didn't speak Chinese and didn't have a job lined up, but his cousin co-owned a small trading company in Yiwu and agreed to take Uribe on as an apprentice. He spent three months learning the industry and then struck out on his own.
With family in Afghanistan, Colombia and New York, he was able to drum up plenty of business sourcing cheap "Made in China" products for overseas retailers. Uribe sourced everything from SanDisk memory cards for his uncle in Colombia to surgical gloves for a man in Bolivia.
"I had one guy asking me to make him digital menus," Uribe says. He went from factory to factory, cobbling together a supply chain that could produce an iPad-like device that would serve as a menu for the client's chain of restaurants.
Uribe made as little as US$100 on iPhone chargers and as much as US$7,000 on an order of display cases for a jeweller in Long Island, New York.
The longer Uribe was in Yiwu, the more he learned how black- and grey-market goods were traded. A friend's father made a living selling fake Paul Frank clothing. Uribe's Mandarin instructor had several family members who worked in a dubious electronics factory.
The counterfeits with the highest margins, Uribe learned, were pharma­ceuticals, costume jewellery, sex products and pet clothing.
When Pinkerton's Asia manager heard about an ex-agent who had been trading in Yiwu for three years and spoke Mandarin, he offered him a job. Uribe accepted and has since become an authority on what is real and what isn't.
Back on the rooftop, the buildings along the skyline are now lit and Ramadan is officially over. Uribe bites into a hamburger made with beef imported from Australia, but he isn't impressed.
"Burger King is better," he smiles.
On a hot summer afternoon, Uribe leads me through the vast under­ground market beneath Shanghai's Science and Technology Mu­se­um, in Pudong. His boss, Angelo Krizmanic, joins us, posing as a foreign businessman interested in some luggage for his girlfriend.
"Most of these stores cater to Western tourists who come here specifically to buy knock­-offs," Krizmanic says. "Tourists don't know how to spot a quality fake, so the stuff on the shelves in these shops is garbage. But if you know the difference between a s**t knock-off and a really s**t knock-off, you can get yourself invited into a shop's back­room. That's where the real business goes down."
We approach an upscale shop selling luxury handbags that Krizmanic visits, undercover, semi-regularly. A sales­man named Kevin, wearing shorts and a navy T-shirt, bounds towards us, gold chains bouncing off his chest. He speaks to Krizmanic like an old friend.
He then leads us into the store and pushes against a part of the wall that gives way to reveal a hidden room, roughly eight feet by 10 feet, with deep shelves that overflow with counterfeit Dolce & Gabbana, Gucci and Louis Vuitton luggage, purses and wallets.
Kevin says the market gets raided weekly, but he isn't concerned. "I pay every month, so no trouble," he says. He used to be able to bribe police with counterfeit Louis Vuitton items, but since President Xi Jinping intensified anti-corruption measures in 2012, bribes are increasingly cash only.
Every bag in the room looks real to me, but Uribe and Krizmanic are not impressed. Lately, the police have been raiding shops more often than usual, so the truly superb fakes, Kevin says, are now kept somewhere else.
Krizmanic will have to choose a bag from among the stock around us, then a matching, higher-end knock-off will be retrieved from a different back room that we are not allowed to visit.
"I've never seen them this cautious," Krizmanic says.
When the bags arrive, Krizmanic unzips them and Uribe grins broadly at what he says is "the sound of quality". Along with poor stitching and gold plating that chips over time, cheap zips are the most obvious markers of a shoddy fake bag.
"This is a good f***ing copy," Uribe says. "Even the inside is nice."
Just then, Krizmanic loudly insults the very same bags for shoddy craftsmanship. Kevin offers to lower the price if one of us buys a watch. "Just 4,000 yuan [US$600]," Kevin says, tapping the timepiece wrapped around his wrist. It is modelled on the watches of Swiss firm ETA and, Kevin claims, it was made with Swiss machinery a counterfeiter had bought on the black market.
Then, sensing our ambivalence, Kevin tells us a certain world tennis champion and an American basketball hall of famer have bought fake watches from him and, before we can challenge him, he produces an iPhone from his pocket and begins scrolling through photographs.
One shows Kevin posing with the tennis player, who he claims paid 10,000 yuan per watch. The two of them seem to be standing in the same back room as we are. Next, he displays a picture of the seven-foot-tall basketball star, smiling as he hunches low enough to drape an enormous arm around the shoulders of a woman working in Kevin's shop.
The NBA legend bought enough fake watches to fill a large suitcase, Kevin boasts. But he was outdone by a Brooklyn Nets basketball player, who, Kevin says, bought between 500 and 600.
It is hard to believe that these athletes would have a need for fake watches, but Uribe says there are people – some of them very wealthy –  who go to men like Kevin to help them cultivate an illusion of generosity at a fraction of the price. Gardeners, housekeepers and distant cousins outside China have no way of distinguishing real luxury items from fake ones.
When the haggling is finished, Krizmanic pays just under US$300 for two large bags that would have cost more than US$4,000 if they were real.
"They say it's made in the same factory [as the real ones], but it isn't," Krizmanic says. "These bags will hold up for one or two business trips, then they'll fall apart. The real thing is made to last because someone's reputation is behind it."
While we navigate Shanghai traffic back towards Pinkerton's headquarters, Uribe's phone begins buzzing. One of his informants is messaging him, reminding him about a shipment of counterfeit circuit breakers that has been sitting in a warehouse at Yiwu Port. The window to confiscate them is closing.
Shortly before Xi came to power in late 2012, public polls showed that corruption and counterfeiting were seen as the two biggest stains on China's national image. Xi shrewdly launched campaigns against both.
Five months after assuming power, he sent officers on a number of coordinated raids in which they seized more than 21 million fakes, valued at US$217 million. In Guangdong province alone, some 500 illicit factories were shut down, and more than 1,100 suspects were arrested for producing counterfeits ranging from wine and cigarettes to garments and shoes. Before the year was out, the government had brought 234,000 criminal cases against counterfeiters.
In 2013, Xi expanded consumer protection laws, giving citizens who reported counterfeiting a reward worth 10 times the value of the black-market goods. Hundreds of thousands of people –  everyone from supermarket owners irked by being sold fake food to former workers in counterfeit factories – became informants. (Uribe has contracts with 68 of them, and he's always assessing new prospects – presenting potential informants with counter­feits and asking questions to gauge their knowledge.)
In 2014, the National People's Congress established specialised courts in Beijing, Shanghai and Guangzhou to settle civil suits over intellectual property (IP) matters, and it's clear that they have had some impact. Before 2014, damages averaged 80,000 yuan. Now they average 1.4 million yuan. This year, Xi set up IP tribunals in smaller cities such as Nanjing, Suzhou, Chengdu and Wuhan, not only to handle damages but to issue criminal sanctions against violators.
In the end, though, Xi's efforts amount to a game of whack-a-mole. So long as there's a demand for knock-offs, counterfeiters will find a way to supply them. Usually it's not that hard. Local officials, who are poorly paid and often restricted from moving into the private sector, are susceptible to bribes, as are investigators hired by companies. Plus, the internet makes it harder to trace illegal operations and seize illicit goods.
"E-commerce websites give the perfect opportunity for people to manufacture on an ad hoc basis," says Stephen Chan, a lawyer at Oldham, Li & Nie in Hong Kong.
That many counterfeiters manufacture items only when there's an order to fill limits their exposure. Illegal goods aren't often just sitting around in a warehouse.
There's also the fact that counterfeiting is ingrained in the economic fabric of China.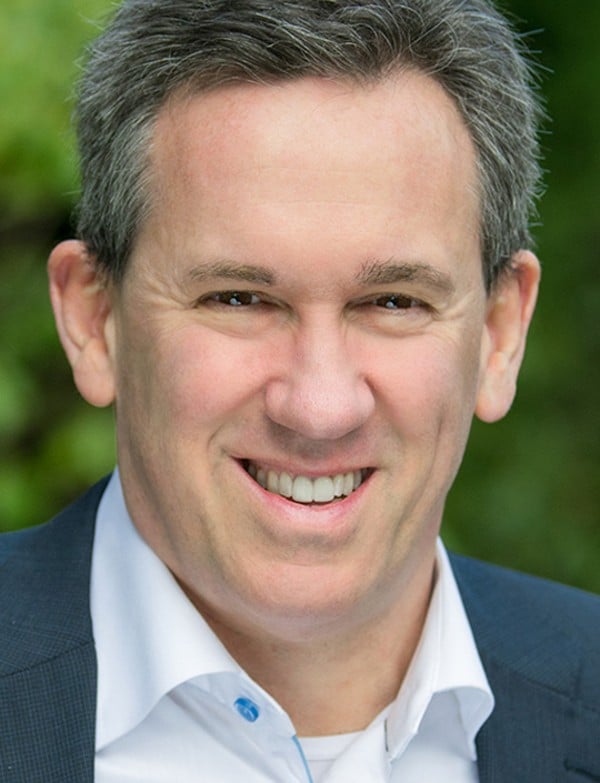 "If Xi could wave a magic wand and end counterfeiting without social disharmony, he would," says Dan Harris, the lawyer behind the popular China Law Blog. "But in Yiwu, think how hard that would be – they'd have to crush the whole town. And then there's the aftermath – what happens to the schools? The tax base? Transportation?"
"Let's say, hypothetically, that 25 per cent of Yiwu's eco­nomy comes directly from counterfeiting and illicit trade," he says. "Well, that means the rest of its economy depends in part on the money those counterfeiters and traders spend. So, could Beijing do more to fight counter­feiting in places like Yiwu? Sure. But at what cost?"
One of Uribe's informants, who used to work in a factory that made counter­feit goods, says he is proud to now be on the right side of the law. He doesn't want too many other counterfeiters to go straight, however, concerned that such a move would jeopardise his livelihood. The end of counter­feiting in China, he says, "wouldn't be good for anyone".
So while Xi has ramped up the war on fakes, his cam­paign will only be successful if it doesn't completely work.
"China's government has studied the Arab spring closely, and they understand that social unrest of any kind could turn out to be the spark that sets off the next big upheaval," Harris says. Which might be why the authorities generally arrest counterfeiters only when they are caught with more than 150,000 yuan worth of fake goods, leaving small and midsize operations relatively undisturbed.
And even though China's illicit global trade accounts for between 3 and 8 per cent of its gross domestic product, the government reported that just 3,800 people had been arrested for IP crimes by 2016.
As for Yiwu, "the local government turns a blind eye", says Li Qiang, director of China Labour Watch, a New York-based non-profit workers' rights group.
There's another complicating factor.
"The so-called crime statistics in China show 100 per cent enforcement because they won't take any cases that they aren't sure they can win," says Brian Seow, the former head of Pinkerton's Shanghai office and a former Singapore police officer.
In Hong Kong and Singapore, the police cannot turn down cases, but in mainland China, they will reject one outright if it's too challenging. Pinkerton and other brand-protection agents put counterfeiting cases together for their clients. If the client approves, then the agent, author­ised to act on behalf of the brand, presents the case to the MSB officials, who schedule a raid.
"Once the police are engaged in a case, we have to stop everything we do. We cannot work in tandem," Seow says. "We hand it off to them, so they can put a bow on it."
Uribe and I arrive in Yiwu at about 8am, two hours before workers are due to retrieve their shipment – US$10,000 worth of knock-off circuit breakers wrapped in red-and-white packaging.
"These are good copies," Uribe says. He then begins photo­graphing phoney invoices and scrutinising shipping documents for clues.
An MSB official tells us he's called the warehouse manager, who in turn called the owner of the counterfeit goods. He is on his way to what he believes is a routine pick-up.
"The agents are going to interrogate him," Uribe says. "Then I'm going to interrogate him."
The man Uribe wants to question, however, doesn't appear. Instead, after 45 minutes, two 20-something women walk up to the warehouse. One is wearing denim overalls and a trucker's cap, the other shorts and a T-shirt. They seem surprised but not distressed.
The MSB officials take their photographs and inspect their identification cards. Uribe presses the women about why they are picking up illegally produced merchandise, and the one in the trucker's cap does all the talking – "I've only worked at this company for three months; I've no idea what's in the boxes; it's no business of mine."
Finally, after half an hour of pleading ignorance, she snaps. "If they are filled with counterfeits, what do you care? It isn't your stuff."
Uribe raises his eyebrows, then pulls out the certificate of trademark registration from its plastic folder and holds it in front of her face. In China, which has a first-to-file trade­mark policy, this piece of paper is what separates a brand owner from a counterfeiter – without securing this little paper, Apple, for instance, doesn't own the IP rights to the iPhone, even if documents from other countries demonstrate that the company developed the product.
"Oh, really?" Uribe says in exasperated Chinese. Leaning closer, he repeats his question more loudly.
Her shoulders sink as she stares at her feet. "Oh," she says.
The MSB officials don't have to push much further. The women hand over their business cards, which include the name of their Kenyan boss and the address of his shop, where the circuit breakers would be sold.
"All right," Uribe says, wiping sweat from his forehead. "Now we're going to go see the people who are selling this stuff."
Ten minutes later, we are strolling down the aisles of the Yiwu International Trade Mart, a market for counterfeit goods roughly the size of an international airport. It was established in 1982, with local government investment, to specialise in household products and has since become a massive trading hub through which cheap items and knock-offs manufactured in Guangdong and Fujian provinces pass on their way to the West. In the mid-90s, the market began bringing in annual revenues of more than US$2 billion. Thousands of foreigners visit it each day.
We head to a section called Yueqing Hall, where we hope to find the Kenyan's storefront. Uribe spots a sign that reads "China Electric City". It leads to a corner of the mall dedicated to plumbing and electrical materials.
The shop we are looking for is the only one closed for the afternoon – its lights turned off, its steel security cage lowered. Uribe takes out a flashlight, pointing it to one shelf, then another, before stopping on an item displayed on the far wall: a circuit breaker with familiar red-and-white packaging.
"They must have been tipped off," Uribe says. "It might even have been an MSB official who called them up and tipped them off to earn a bit of extra money – that's what I would have done."
Still, the raid has been a success. Although the Kenyan has managed to escape interrogation, Uribe has seized a lot of merchandise from the warehouse. The MSB has transported the circuit breakers to another warehouse, where they will sit until Uribe's client issues a letter formally asking for their destruction.
But Uribe isn't ready to let go quite yet. A few doors down, he hands the clerk one of the circuit breakers we have just seized.
"Could you get more of these?" he asks.
The clerk says he can – and for just US$1 per unit.
"How can I be sure I'm not ordering counterfeits?" Uribe asks.
"Because this is my product," the clerk says. "I own the brand."
Uribe grins, thanks the clerk and takes a business card. Working for the true owner of the brand, he has taken one step closer to finding the offending factory.
This article appeared in the California Sunday Magazine.