Brought up with The Bard I was born in Singapore in 1972. Dad was a manager in a Malaysian bank, then the United Malayan Banking Corporation. Mum was a secretary at Singapore Airlines and they stayed in these jobs through­out their lives.
I didn't want to be anything particularly. The school that I went to (Singapore Chinese Girls' School) was very strong in arts and humanities. Learning Shakespeare from nine years old onwards made us very articulate. Later I went to Anderson Junior College, and then studied English literature and anthropology at the University of Western Australia.
(Wee's late husband, Choi) Chi-man was born in Tai Po (Hong Kong, in 1966) and came from very humble beginnings. His family are Hakka; his grandmother still lives in the New Territories, very self-sufficient in her 90s.
His father jumped on a boat and moved to Hull [in northern England]. The family then followed. Chi-man moved to the UK when he was only three years old and had no English, but he quickly became one of the top students at his school. He also became a fantastic football player.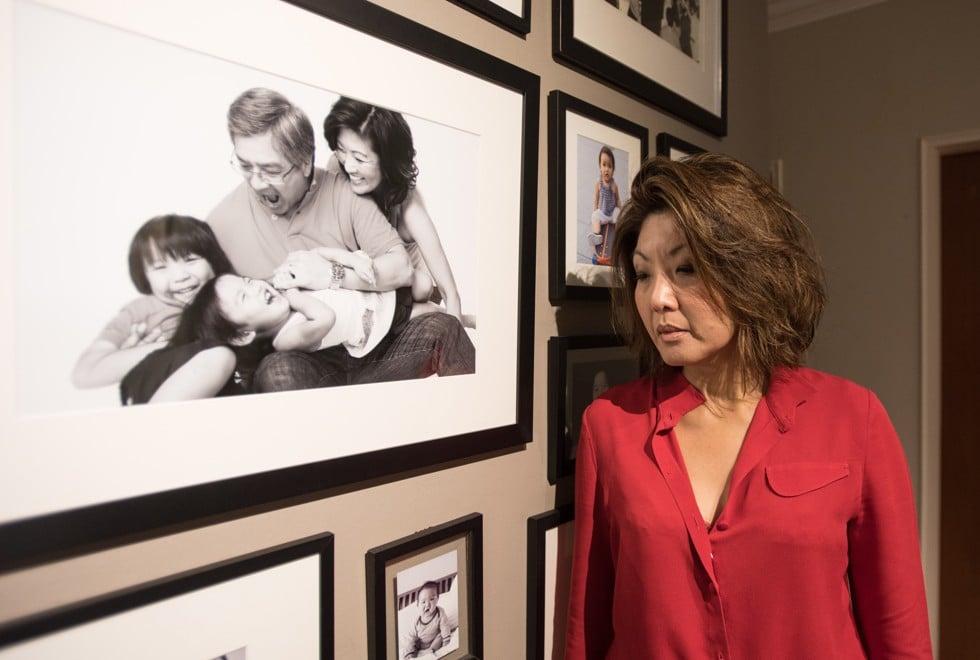 You've got mail Chi-man was offered a place at Cambridge University but felt they were so leftist that he went to study electrical engineering at Essex University. He went to work for Schneider (Corporation) in Paris, Chicago and Singapore for 19 years. I'd always been in banking, marketing and communications, and was working at ABN Amro Bank.
We met just before the turn of the new millennium. Chi-man had gone to university with my boss and asked her to introduce us. He had written me an email, and we started to banter, but we didn't meet initially – I was exiting a relationship, he was seeing someone. We started dating two to three months later and were engaged after just over a year.
He had a great sense of humour. Think Life of Brian, John Cleese; that was his kind of humour.
When I think about losing Zoe, it's like having your insides ripped out. It doesn't go away. It gets better, but it's there. You have them next to you and then they never come home
Married with children It was a civil wedding at the Fullerton Hotel in Singapore, facing the river. We moved around a lot – first Tokyo, then Hong Kong. We were both focused on our careers. Chi-man loved kids and they loved him – I was the one who said let's wait.
Between 2005 and 2008, we lived in Pok Fu Lam and Chi-man would fly between France and Hong Kong for Schneider.
When I turned 36, I thought it was time to try for a baby. Then Chi-man moved to Beijing for a year and I found out I was pregnant, with Luca, who is now eight. We just stumbled into it. After Beijing, we moved back to Singapore. Zoe, born in 2012, was much more planned. She was a tough little biscuit, a happy little girl. She never whined.
In 2014, we moved to Surabaya, where Chi-man oversaw power plants for Alstom Power across Indonesia.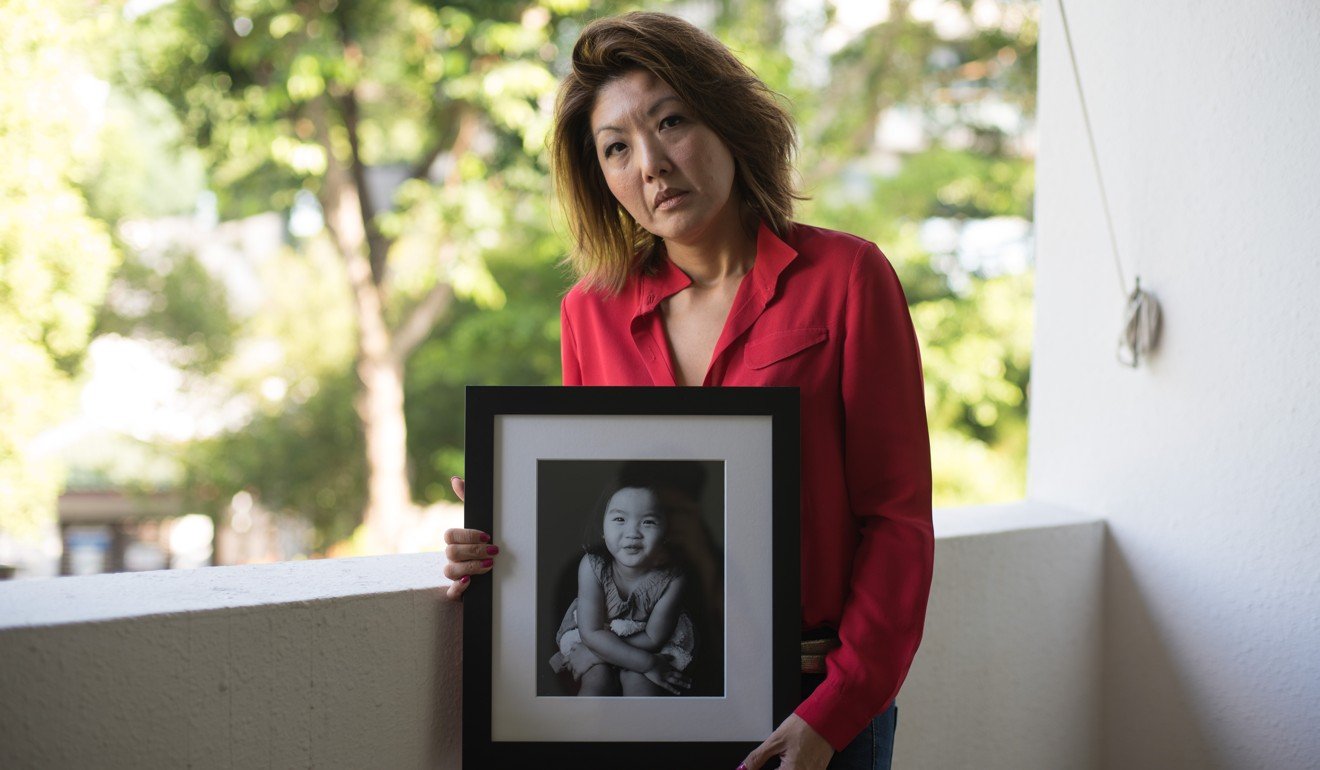 Laughing with the angels When the (plane crash) happened (with Chi-man and Zoe on board) on December 28, 2014, Luca asked me why. Zoe had a laugh from the belly. I told him the angels needed her to teach them how to laugh like she did. Luca occasionally picks up his iPad and looks at videos he made of her. He misses her terribly.
When I think about losing Zoe, it's like having your insides ripped out. It doesn't go away. It gets better, but it's there. You have them next to you and then they never come home.
Family haunted by AirAsia victim's last quip that she would spend birthday 'alone at sea'
The day of the crash Luca and I had flown the day before to join my parents in Singapore. Chi-man and Zoe were coming a day later. Chi-man always communicated – he would never leave me wondering. His last text said, "Check-in was a mess but we're through and we're boarding."
My parents were going to meet them at the airport and I got ready for the day. Then they rang to say, "Slightly strange. The flight's delayed. Not coming up on the board." Another two hours. "It's not looking good, Mei, we're all being taken to a room." Luca was scheduled to go to a kung fu class. He was in the back seat of the car and I thought, what do I say to him? Deep down inside I think I knew.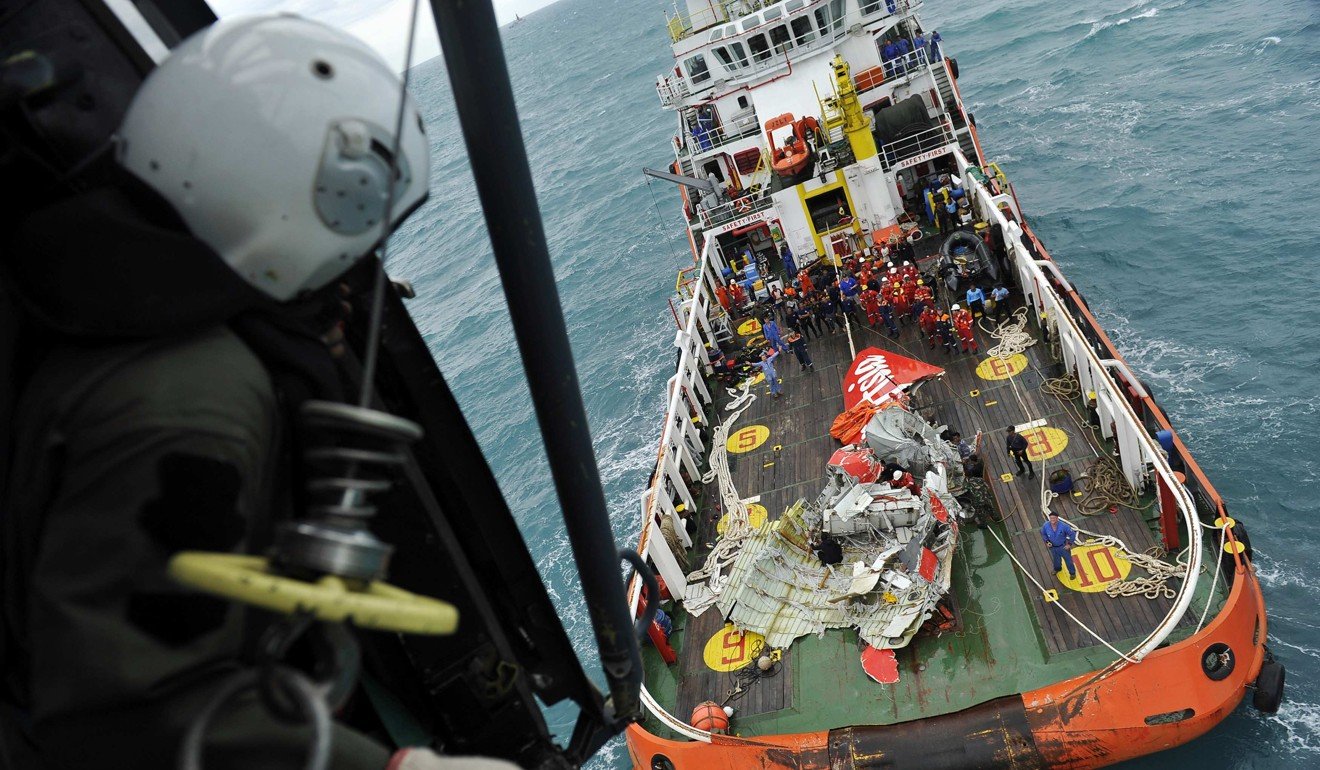 Final moments The Singaporean army and navy found the fuselage. When they found Chi-man's body, he had his leather jacket on, and jeans. That's what kept his body intact. He was still strapped in his seat. They had been sitting in seats 1A and 1B.
The fuselage had snapped behind the cockpit and I knew her body would never be found. I still want to go out to the crash site. As a mother, I don't know what the last moments of the flight were. He would have put his arm around Zoe. At some point their bodies would have separated.
How a child's death sparked HospitalAdvisor, a website rating Hong Kong hospitals
Choosing life and Luca Chi-man dreamt of being a postman in Provence. He said, you'd be able to start your day with a coffee and croissant. He left his heart in France, so I took some of his ashes there.
From the day of the crash, I was determined to make a life for Luca and myself. If it wasn't for my psychiatrist, I wouldn't have come this far, that's why I want to share my grief and how we have rebuilt our lives.
With a psychiatrist, there is a dedicated professional who sorts out my emotions. Nearly three years have passed. I have requested mediation (with the airline, to visit the crash site), but there has been no response.
In August 2015, I joined the Asian Civilisations Museum (in Singapore) as deputy director for philanthropy and marketing, and in 18 months raised S$1.9 million (US$1.4 million). Over time, I saw beyond a week, a month, putting one step in front of the other.
When I look into Luca's eyes, I want him to know that I've done everything possible. My objective is to turn a chapter, to give him some time and some focus. An eight-year-old boy who has lost his father and his sister; I can't have Luca crippled by this accident. He has his whole life ahead of him.