For a character originally intended as a one-novel wonder, Detective Inspector John Rebus has had a good run. The hard-living Edinburgh cop, who first appeared in the 1987 crime thriller Knots and Crosses, has gone on to drink, smoke and deduce his way through 20 more novels, garnering millions of fans around the world and turning his creator, Ian Rankin, into one of Britain's most successful and critically acclaimed crime writers.
Thirty years – and some 30 million book sales – on from Rebus' debut, and a year to the day since the release of the detective's most recent outing, Rather Be the Devil, Rankin will be in town to kick off the Hong Kong International Literary Festival with a sold-out dinner at a private kitchen in Wong Chuk Hang, on Friday.
Eight books to read ahead of Hong Kong International Literary Festival 2017
In his first ever visit to the city, Rankin will also appear in conversation at two other events, one discussing the role of cities in crime fiction, alongside Japan's Hideo Yokoyama and Hong Kong's Chan Ho-kei (on Saturday, at the naked Hub co-working space in Sheung Wan), the other dissecting 30 years of Rebus' career (next Sunday, at the University of Hong Kong's Wang Gungwu Theatre).
On the phone from his home in Edinburgh, the city that is the other ever-present character in the Rebus series, Rankin says he's looking forward to exploring Hong Kong – and that he has already started receiving tips from fans.
"I put it out on Twitter, saying I'm visiting Hong Kong, and people started saying, 'Oh, you've got to go to this bar, you've got to go to that bar.' So you can tell – people think Rebus is coming to Hong Kong, not Ian Rankin."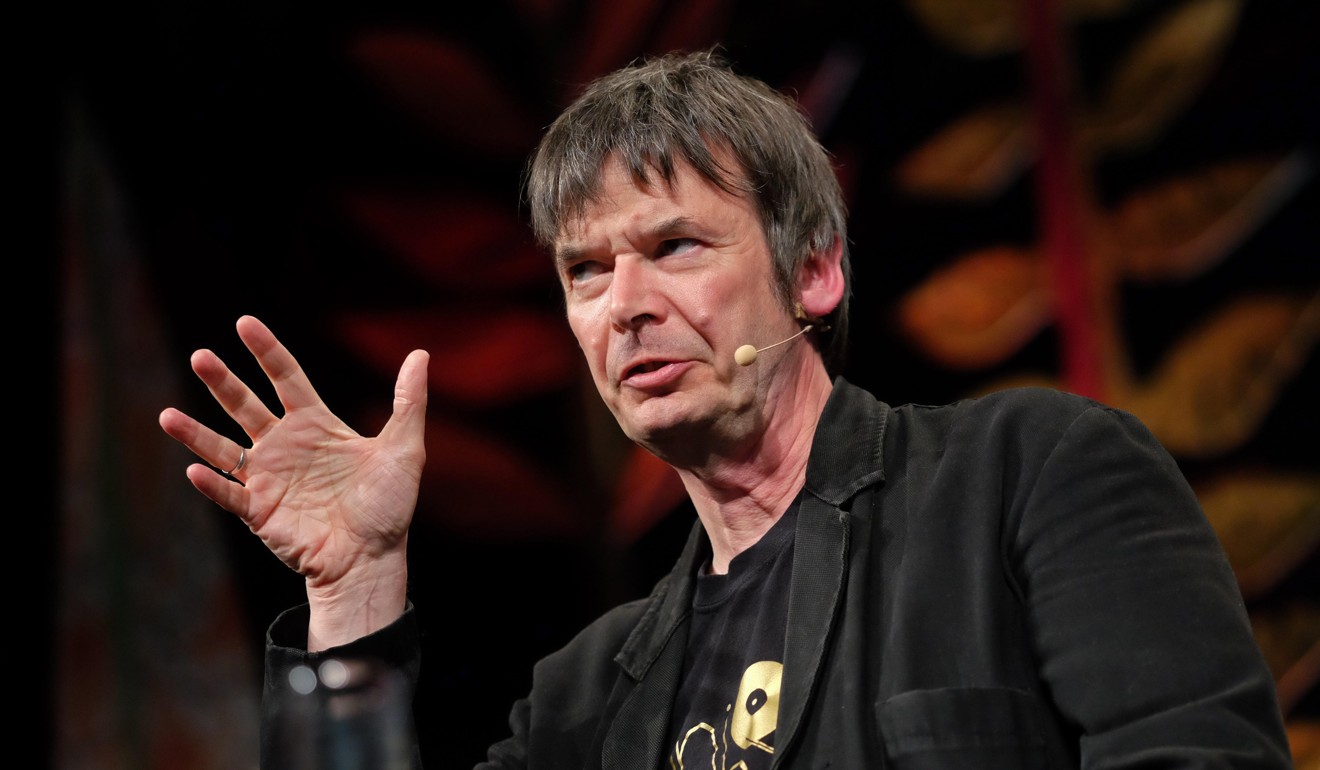 It is, perhaps, an understandable mistake, so inextricably entwined are Rankin and his best-known creation in the minds of the many who follow the series. But Rankin insists that he and Rebus are not much alike – although they do both come from the same small town in Fife, have lived on the same street in Edinburgh's Marchmont area, share musical tastes and have a fondness for drinking in the city's now-famous Oxford Bar.
Aptly enough, it is at Rebus' favourite watering hole that the line between fact and fiction blurs most obviously.
"I was in The Oxford Bar last night and there was a tourist in from the Isle of Wight," says Rankin. "He was there because of the Rebus connection, and I was able to take him into the back room and say, 'That's the very table where Rebus sits,' so I guess he must be real to me.
Hong Kong International Literary Festival's A-list: Ian Rankin, Hideo Yokoyama head strong international line-up
Of course, he only exists inside their heads and inside my head, but it's a thrill that people think of him as being a real person, real flesh and blood."
Creating a character that resonates so deeply takes time, of course, and both Rankin and Rebus have come a long way since the early books. The first Rebus novel was written while Rankin was supposed to be working on a PhD about Scottish author Muriel Spark at the University of Edinburgh, an endeavour he subsequently abandoned to concentrate full time on writing fiction. More novels followed, as did a move to London, where he set the third book in the series, Tooth and Nail (1992).
"I hated it, so I decided that I would bring Rebus down there so he could hate it as well," says Rankin.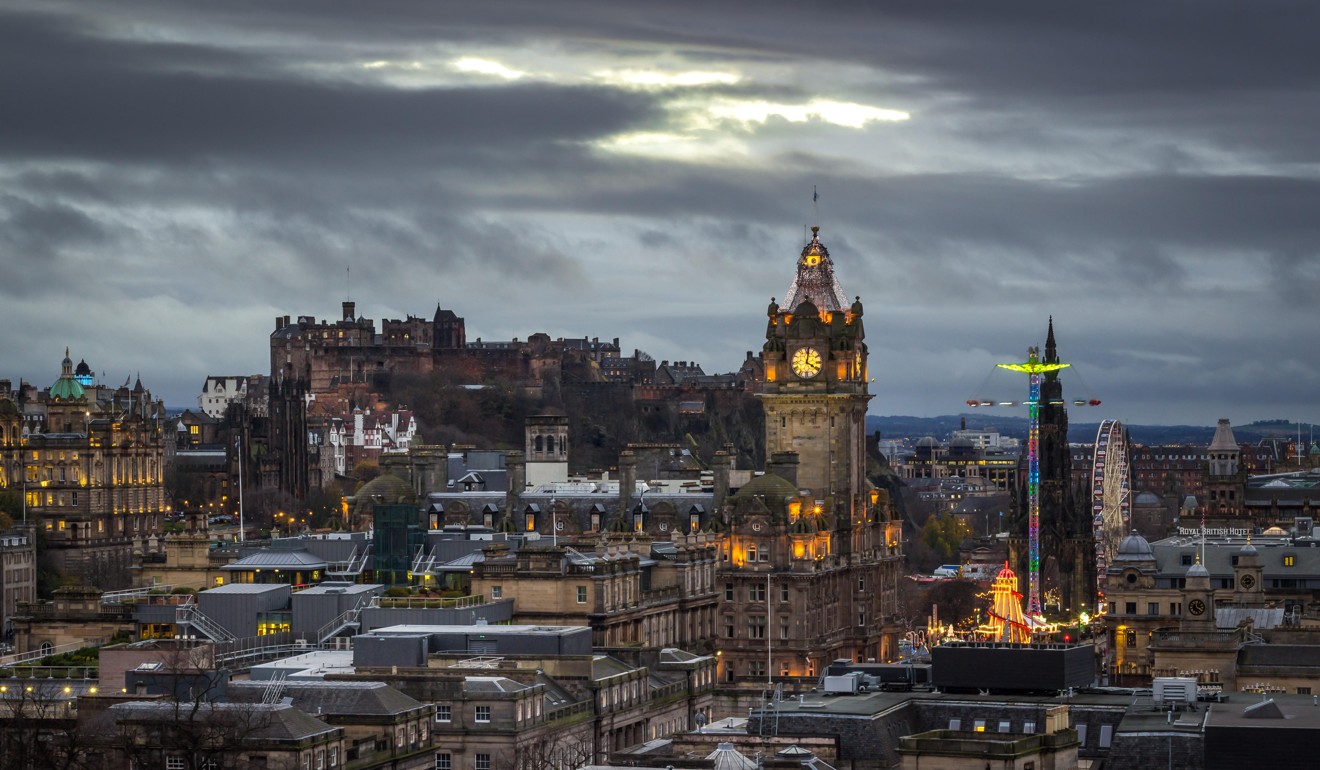 After he started to experience panic attacks, the author and his wife upped sticks for rural France, where they would spend the next six years. This fruitful period produced seven more novels (four of them Rebus books) and two sons, before the diagnosis of his youngest with the rare and severe genetic disorder Angelman syndrome prompted the family to return to Edinburgh – a move that would prove the catalyst for Rankin's rise from moderately successful crime writer to one of the genre's leading lights.
The good, bad and ugly sides to being a tourist in Edinburgh
Fuelled by resentment over his son's condition, Rankin wrote Black and Blue (1997), the eighth book in the Rebus series and the one that would see him receive the kind of widespread critical acclaim that has since become commonplace.
"My wife and I were going to the hospital for lots of meetings with consultants and specialists, then we would drive back to the house and I would climb the stairs to the little attic where I had my office, and I would get to play god again," says Rankin. "And all the confusion of that time, all the questions I had, all the rage and the frustration, I just channelled it into the book, which made it a bigger, angrier book than previous books."
The problem for fiction writers in general [today] is that we are struggling to describe a world that almost seems more fantastical than anything we could invent
Riffing on one of Scotland's most notorious (and still unsolved) cases – the "Bible John" murders of the late 1960s – Black and Blue saw Rebus traversing the length and breadth of the country while working four interlinked cases. Significantly more ambitious and expansive than his previous books, the novel scooped the Crime Writers' Association's most prestigious award, the Gold Dagger.
"It was the first time in the series that everything clicked, that I felt I was in control, that I felt I knew this character, that I was confident that I could stretch the crime novel a wee bit further than I stretched it before," he says.
Twenty years on, it remains Rankin's own favourite among his books.
Nine more Rebus novels followed in the next 10 years as Rankin became a regular fixture on the bestseller lists, and a Rebus television series was announced in 2000. Peter Mullan, Brian Cox and Robbie Coltrane were all touted for the lead, while even Sean Connery said he would have jumped at the chance to play Rebus if he had been 20 years younger. The part eventually went to John Hannah, whose production company had bought the book rights, before Ken Stott took over for seasons two to four.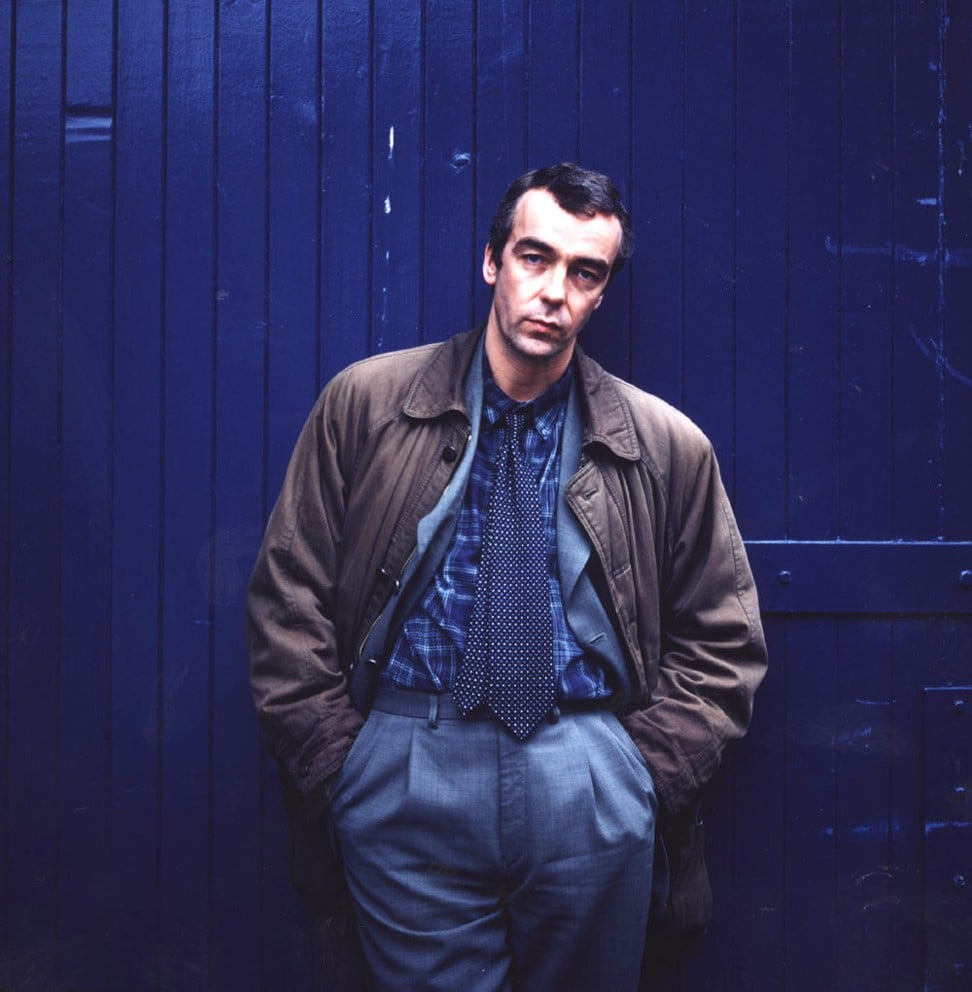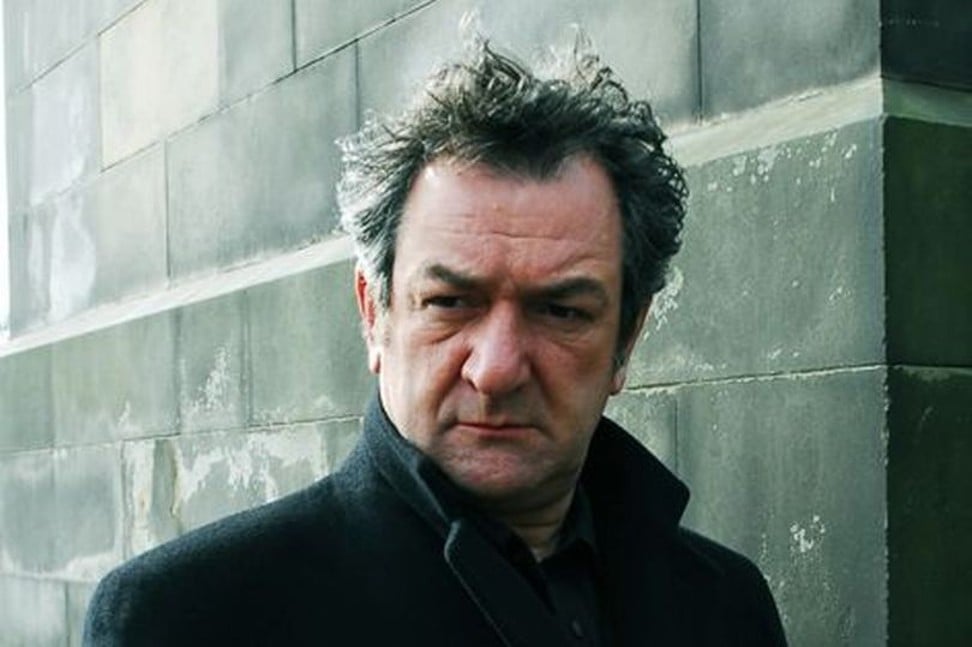 Although he's had cameos in a couple of episodes, Rankin insists that he has never watched the TV series, mainly because "I didn't want actors' interpretations to interfere with my Rebus, my guy, the guy who lives in my head".
Given that the series unfolds in more or less real time, the 17th book – 2007's Exit Music – saw Rebus, then 60 years old, having to retire from the police force, and it seemed for a while that the world had seen the last of the intractable detective as Rankin moved on to other projects. But the pair came roaring back in 2012's Standing in Another Man's Grave, with three more novels published since, taking Rebus up to his 30th anniversary.
To mark the occasion, Rankin curated RebusFest, a three-day programme of events, screenings, live music, walking tours and exhibitions in Edinburgh during the summer, attracting fans from all over the world.
Not bad for a guy who didn't even set out to be a crime writer.
Who says reading is dead? There are more mega-bestselling authors than ever, with sales in the hundreds of millions
"I was planning to be a literary novelist," says Rankin. "The first two Rebus novels were really meant to be com­men­taries on Jekyll and Hyde [by Robert Louis Stevenson]. Then book five, The Black Book [1993], was meant to be a reworking of Confessions of a Justified Sinner [by James Hogg]. But I was the only person who realised that, nobody else got it."
Though the critics may not have picked up on Rankin's references to the 19th-century Scottish novels exploring the duality of human nature, it is a theme the author has returned to again and again, not least through the relation­ship between Rebus and his arch-nemesis, the gangster Morris "Big Ger" Cafferty. Introduced in Tooth and Nail, Cafferty is both the villainous foil to Rebus' flawed but essentially righteous anti-hero and, increasingly, the last remnant – along with the detective – of an age and an Edinburgh that have all but ebbed away.
"I do think that Rebus and Cafferty are the Jekyll and Hyde," says Rankin, "but then Edinburgh is a Jekyll and Hyde city."
With its gothic architecture, gloomy skies and often macabre history – both real and imagined – Edinburgh offers an ideal setting for crime fiction, and the city has been Rankin's muse throughout his career. When it's time to write, however, the author prefers to head for some­where rather more remote.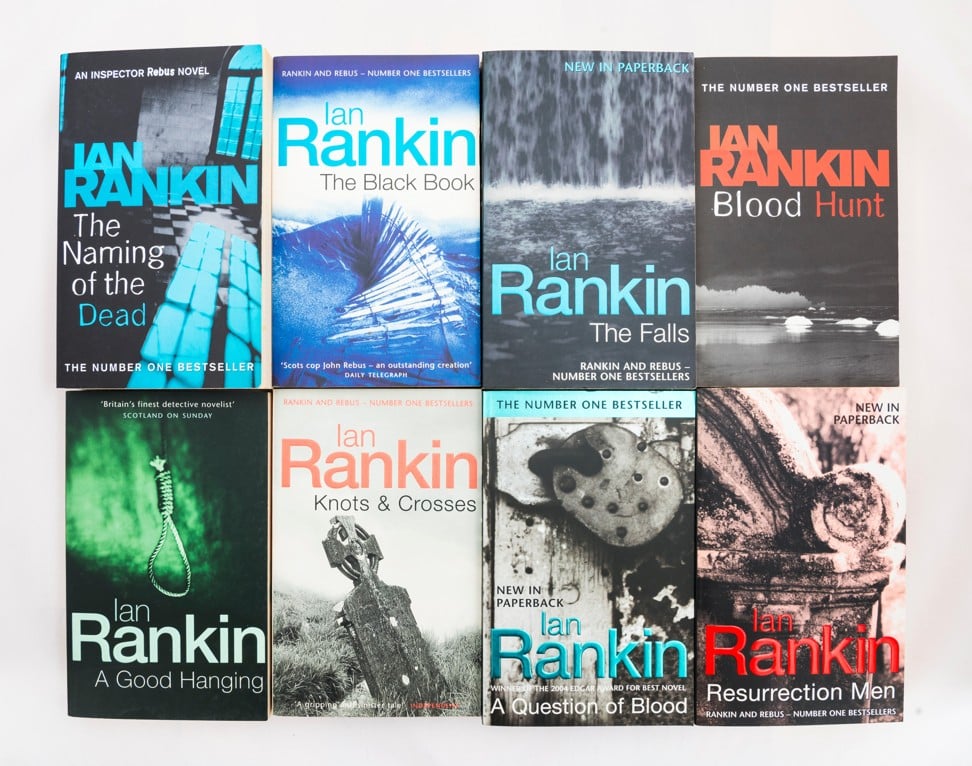 "We've got a little house about 150 miles north of Edinburgh, in a little fishing village called Cromarty, and so I go up to Cromarty where there's no mobile phone signal, we've got no TV, and I just sit there with my laptop computer and I'll get peace and quiet and I'll get some writing done for a change," he says.
Rankin confesses that he often has no idea what's going to happen when he begins a novel.
"When I start a new book, I never know if [Rebus] is going to be alive or dead at the end," he says. "I do feel that I'm not in control when I start writing the book – it's almost like there's a story that wants to be told, but I don't know what that story is until I start writing. In Rather Be the Devil, I was two-thirds of the way through before I realised that a minor character was actually the main player. I didn't know that until the book told me. People have this false conception that, especially in crime fiction, you know the end before you begin. But an awful lot of crime writers are like me and basically we just make it up as we go along."
He got under my skin. He's a fascinating, complex person to spend time with
Regardless of plot, there are certain fundamentals that Rankin says are at the heart of crime writing and help sustain the genre's appeal.
"Crime fiction comes back to a very simple question over and over again, which is why do we human beings keep doing terrible things, specifically to each other," says Rankin. "Within all of us are these warring sides, the good and the evil. What stops us from committing a crime, what stops us doing something terrible? It's an absolutely fasci­nating question. And if we did do something terrible, what would it do to us, how would we feel, how would we react, what would be the consequences?
"We have all got the ability to do good but we all have the ability, given the right set of circumstances, to do terrible things."
Rankin has forged an impressive body of work ponder­ing these questions, and new Rebus novels routinely sell more than 500,000 copies, making the author a millionaire many times over. And yet, he seems down to earth and largely unaffected by the trappings of fame and success. He doesn't have a PA or secretary, he says.
"If a charity asks me to send them a signed book for a raffle, it's me that puts it in the padded envelope, it's me that goes to the post office and queues up to post it, and if I gave that job to someone else I would basically be stalking them to make sure they did it right. So I do it all myself. I think I am a bit of a control freak. I'm definitely a bit OCD."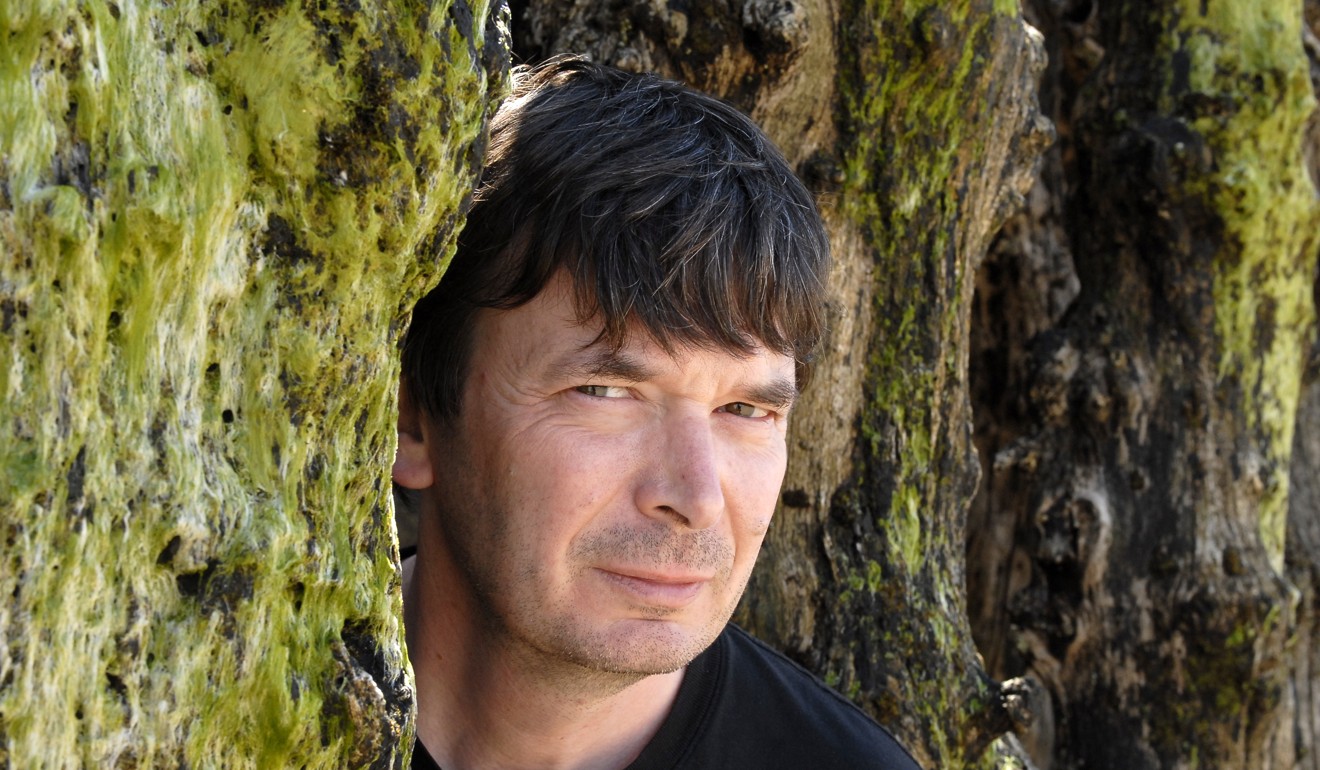 Rankin has more than one string to his bow. Six of his first dozen novels (including a trio of espionage thrillers written under the pseudonym Jack Harvey) bore no trace of his most famous character, and after Rebus' apparent swansong in 2007, Rankin wrote art-heist caper Doors Open and two novels focusing on teetotal, by-the-book internal affairs officer Malcolm Fox – essentially the anti-Rebus (a character who has subsequently been introduced to the Rebus books.) He has ventured into the world of graphic novels, too, penning Hellblazer spin-off Dark Entries in 2009, and co-wrote well-received play Dark Road in 2013.
A lifelong music lover, he collaborated with Scottish composer Craig Armstrong to create short opera Gesualdo in 2008, and he recently started a band with Bobby Bluebell, vocalist for 1980s indie rock band The Bluebells.
Book review: Rather Be the Devil by Ian Rankin – Rebus sticks it to banksters
Still, Rebus is never too far from Rankin's thoughts, and the compulsion to revisit him remains irresistible.
"He got under my skin. He's a fascinating, complex person to spend time with," says Rankin. "I always feel there's more about him that I can learn, but I can only learn more about him by writing more books. I don't spend my whole life seeing the world through his eyes, but pretty much every year, for a few months, I'll be back inside his head, and looking at the world through the cynical eyes of a guy who isn't quite me."
At 57, Rankin is showing no signs of slowing, but the same can't be said for his alter ego. After a lifetime of smoking, heavy drinking and fried food, Rebus is starting to pay the price, and the latest book in the series saw him suffer a major health scare. So does this mean that legions of fans around the globe should start preparing for a world without John Rebus? The author's answer is a resounding … maybe.
"He's got this health condition now, COPB [chronic obstructive pulmonary disease], which you don't recover from, so he's always gonna have it," says Rankin. "It can be controlled to a large extent by medication and by him looking after himself, but mortality is definitely tapping him on the shoulder. I keep saying again and again, he can't go on forever – but maybe he can. Sherlock Holmes keeps going, people keep writing books about Poirot, so even when I'm no longer here, who knows what'll happen to him. Maybe he's got immortality."
A prequel chronicling the man's early years on the force has been suggested as one way to keep Rebus in the game, but Rankin cites the in-depth research necessary to write accurately about Edinburgh in the 1970s and early 80s as a stumbling block.
"I'd have to go and look at newspapers – How much was a pint of milk? How much was a car? How much was petrol? What were the politics like? What kind of social problems were ongoing? – so it would take a lot of work to write one of those books and … I dunno, man … maybe I'm just too lazy to do it."
All the confusion of that time, all the questions I had, all the rage and the frustration, I just channelled it into [Black and Blue]
A Rebus stage play and a new TV series are in the works while Rankin says he would love to see the detective on the big screen one day, but concedes it's unlikely any time soon.
What is certain, however, is that Rebus has at least one more case left in him – Rankin says he will begin writing the 22nd book in the series in January.
"These later books in the series have really been about two men [Rebus and Cafferty] in their 60s who feel like they're being pushed aside by the world, and they're trying to decide if they can still make a difference, do they still have a role to play? And also finding the world more and more confusing."
It is a scenario that echoes the situation Rankin feels he and his literary peers are facing.
"The problem for fiction writers in general is that we are struggling to describe a world that almost seems more fantastical than anything we could invent. Trump in the White House is a thing that almost no fiction writer could have imagined," he says. "So where do we go next? How do we write about this really odd time in history?"
For Rankin, the answers are to be found in a genre that, for all its shades of grey, is mercifully black and white in one regard.
"That's the beautiful thing about crime fiction," he says. "At the end, the world makes sense."
Ian Rankin will appear at the 2017 Hong Kong International Literary Festival, which takes place from November 3 to 12. For details on events, visit www.festival.org.hk.