School of hard knocks I was born in Brockley, a poor part of southeast London, in 1958. Millwall (football) fans were the biggest hooligans on the estate. It was deprived and violent, ripe for modernisation, but there was honour amongst thieves. Everyone looked after each other.
My dad, who was a bit of a villain, died at 38. I was six, my brother was two and my sisters were 10 and 12. Mum had some sort of breakdown. Dad left her debt and four kids to raise. Mum didn't do much mothering in the regular sense, but always tried to help everyone, giving what she didn't have or looking after others' kids. Some­times, eight kids would be running around in our small two-bedroom council house that had a bath in the kitchen.
Priscilla Queen of the Desert in Hong Kong – a backstage look at the hit musical
I rarely went to primary school until the final year. Lorraine took over, aged six I was told I was the man of the house. We had to devise strategies to survive. Despite this, there were positives in my upbringing. Lorraine was the first girl at our school to go to uni. She was my role model and inspiration and in many ways still is. I had a lot of catching up to do in the last year of primary school and then went to Sedgehill Comprehensive, in Catford, with 2,500 kids, the same one as Lorraine.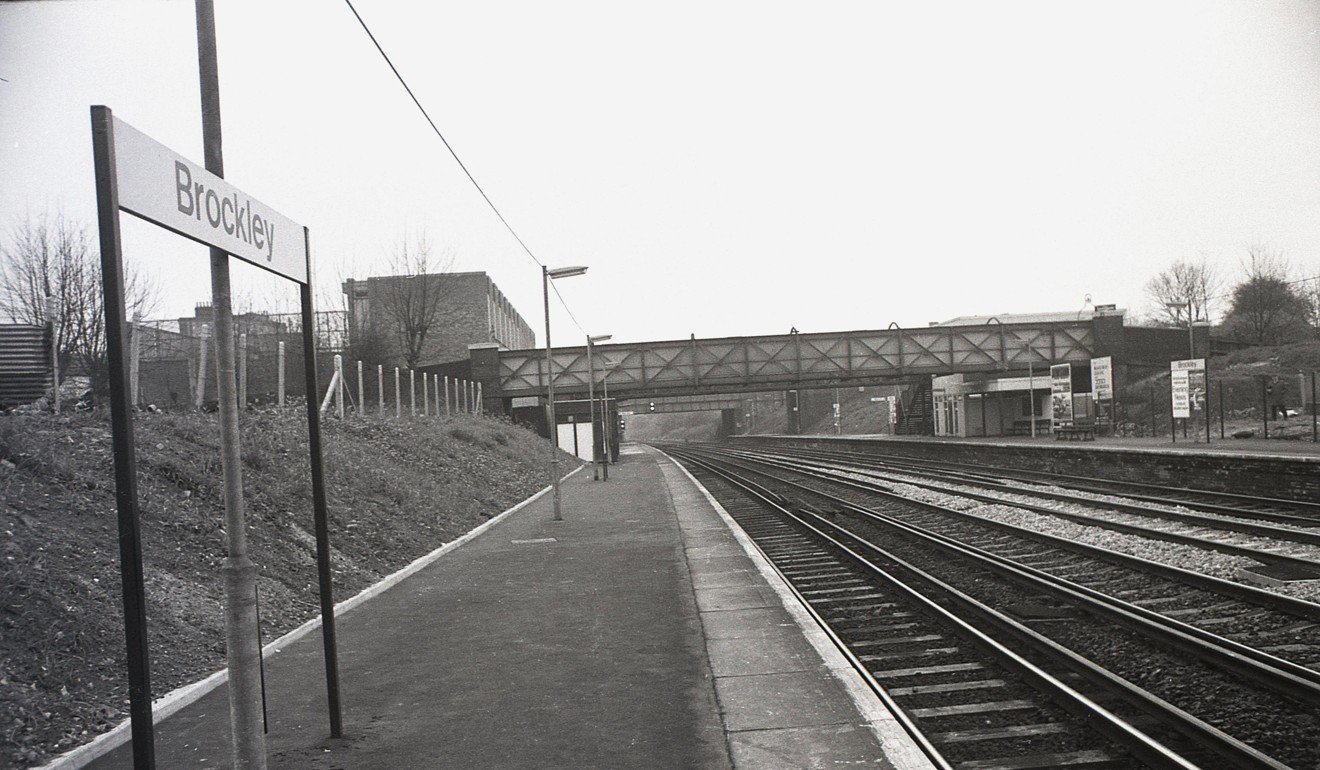 The sounds of war At Sedgehill, both my drama and (physical education) teachers helped channel my energies. They devel­oped something they saw in me. The two contradictory interests have continued through­out my life. My first theatre break was on the sidelines of Oh! What a Lovely War when I was 11. I was a great mimic, so they got me to do the sound effects like bombs, machine guns, trains and grenades. When they called me on stage to take a bow, I was hooked.
Wicked is a great musical with standout leads
A fork in the road I was in all the school plays and captained the school rugby team. In 1975, at 17, I was chosen to represent Great Britain in a European Drama Festival, performing, ironically, Oh! What a Lovely War. This led to the offer of a scholarship in theatre in American. I was also offered a great opportunity in rugby, to play for Kent under 19s. I took the rugby option.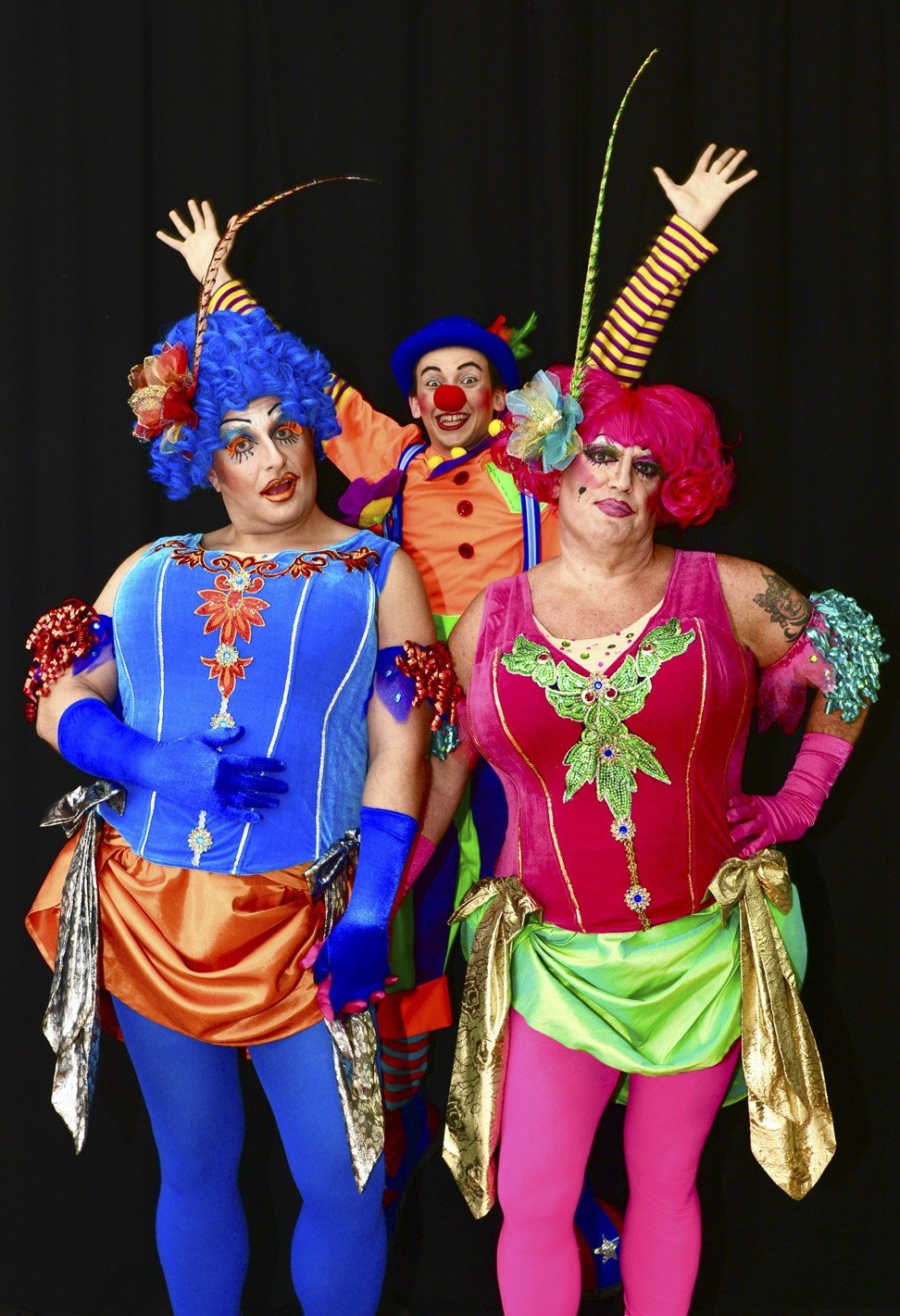 In my final year of school I realised I had two choices: end up in prison or get out of London. I chose to get out of London. I studied teaching, but realised drama teaching wasn't for me, so I was a lecturer in sport at Leicester's De Montfort University for 18 years. I captained England students in rugby and coached at county and national levels. I retired after playing at Leicester Tigers (the most successful rugby union league club) and have the tattoo to prove it.
Some of the kids used to be a bit con­fused when I was coaching them, having seen me the week before wearing a blue satin dress on stage. When I was at college, I was told you have to choose: 'You can be a long-haired hippy or a beer swilling man.' I said I wanted to be a long-haired, beer-swilling man
Itchy feet and hairy crabs I did a year's teaching exchange in Darwin (in Australia) in 1987, and started coming to Hong Kong every summer to coach for the Hong Kong Rugby Union. It was the highlight of my year. Lorraine and I have what we call "putting our Brockley heads on", which means being a bit cheeky. So at one of the Hong Kong rugby fundraising dinners one year, I said to a banker, "Go on, gizza job." He said he would if I had the right qualification. So I went back and got an MBA with a view to getting a job in finance. The only prob­lem when I got the job, in 1999, was that it was in Shanghai! I knew Hong Kong, I had a good network of friends. Faced with the prospect of starting all over again, I asked myself, "What have I done?"
WATCH: Forty years of Hong Kong Rugby Sevens in 90 seconds
In Shanghai I started coaching the Hairy Crabs rugby team and helped with the China national 11s side. It's a tight-knit community. I learned a lot of life and work lessons, but, in 2001, I was pleased to get back to Hong Kong. I worked in finance and was asked to help coach the 2001 Rugby Sevens side. I'm proud of the fact Hong Kong won the Bowl that year. I then coached Hong Kong's men's national 15s. Then came Sars. It was a time that defined Hong Kong. I remember seeing a man wearing a face mask, with a hole poked through it, smoking, despite it all. At the same time, I coached the Hong Kong under 19's rugby team to the World Cup in Paris. It was a fantastic honour.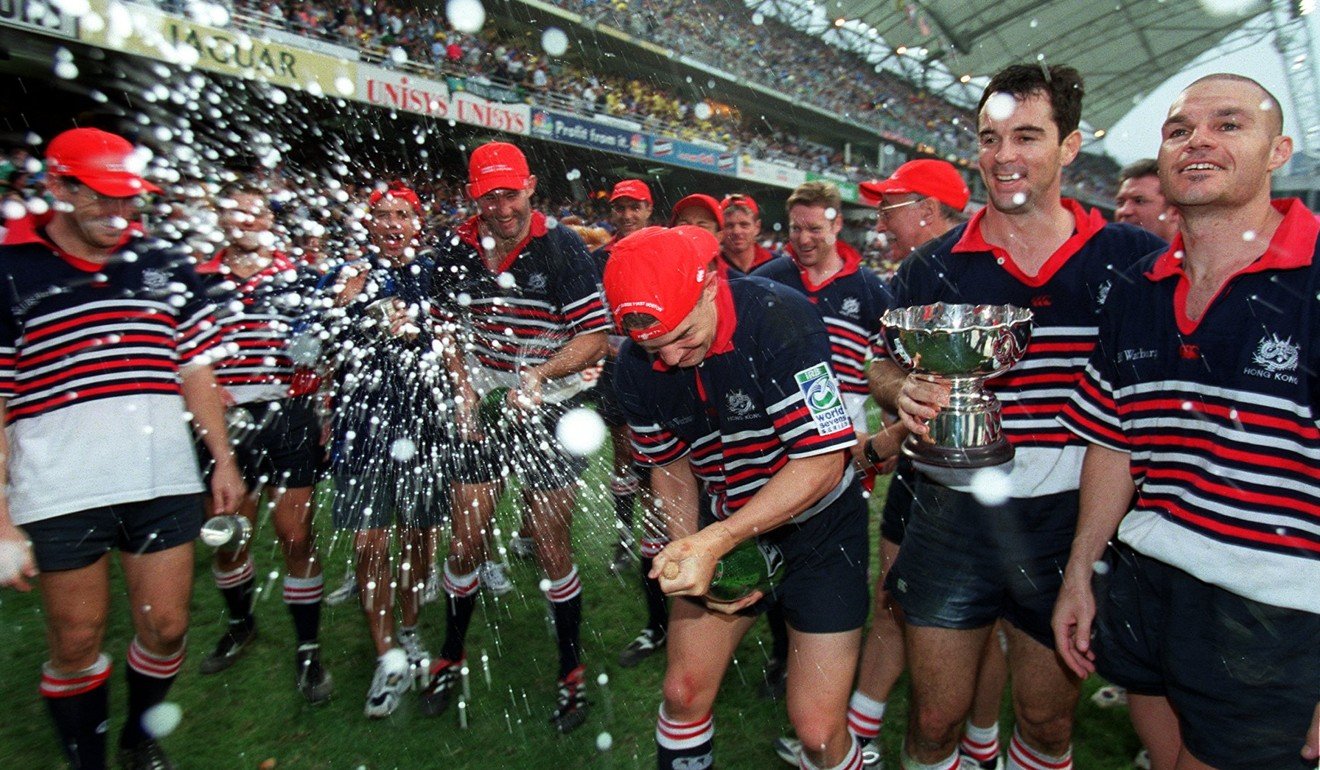 Wearing two hats … and dresses My life has always been polarised. Some of the kids used to be a bit con­fused when I was coaching them, having seen me the week before wearing a blue satin dress on stage. When I was at college, I was told you have to choose: "You can be a long-haired hippy or a beer swilling man." I said I wanted to be a long-haired, beer-swilling man. Well, it was 1976, but this does sum me up.
My first theatre role in Hong Kong was as The Narrator in The Rocky Horror Picture Show, around 2007. That year, I retired from training national rugby and got involved in panto­mime. I've played the dame a number of times. For me, this is the best role in theatre. You have so much licence. You can interact with the audience in different ways and bounce off their insults. This year, as the villain, I have been given a target of making someone cry in eight seconds.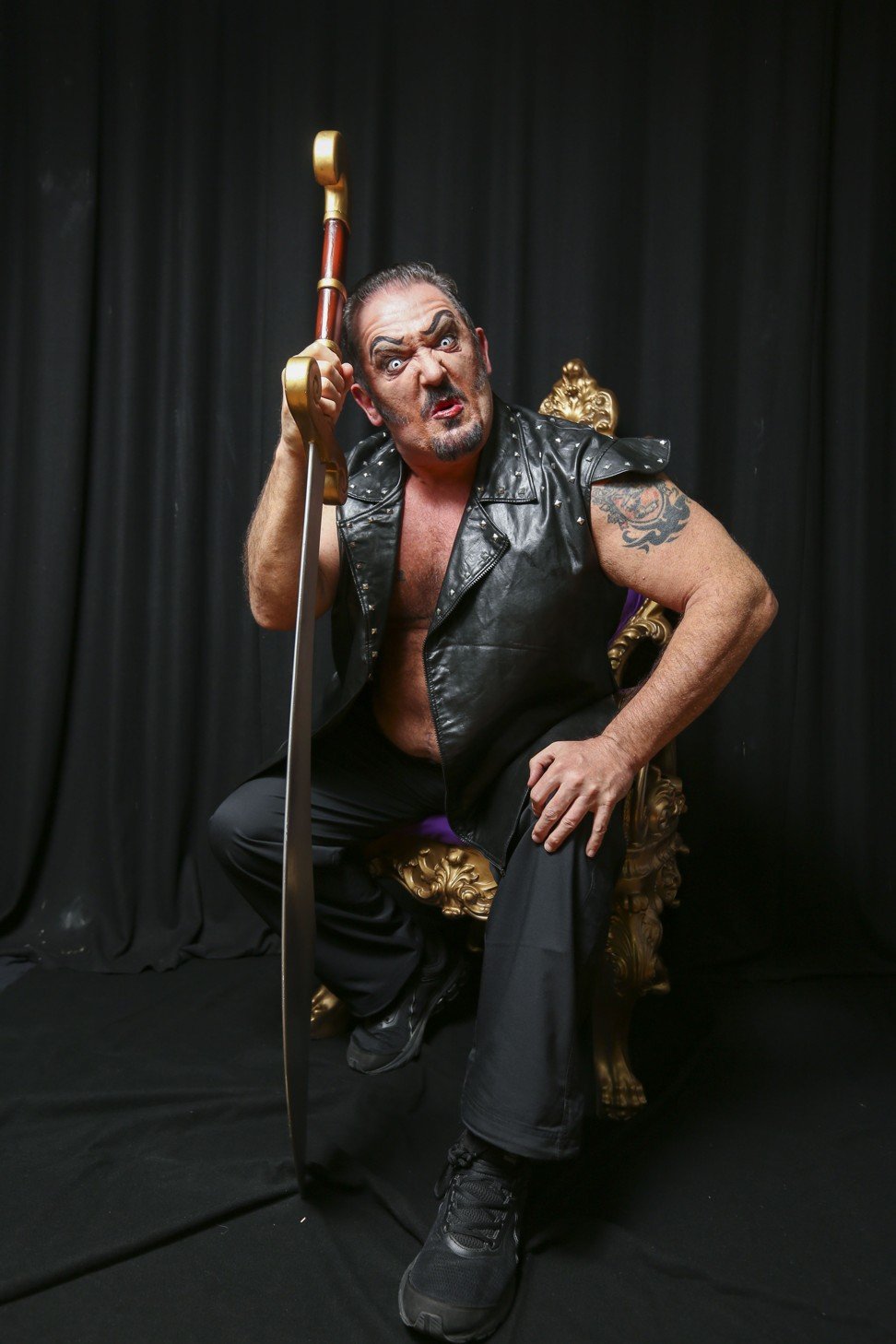 Trump and Lamma A lot of the humour in panto comes from the fact it's local and topical. There are lots of Trump jokes, and the perennial DB and Lamma jokes: "This place is emptier than Lamma on bath night." In theatre, we talk about the fourth wall, meaning the audience. In the case of panto, you develop a relationship with the audience. Some of my friends joke, "When are you going to start acting? You're just playing yourself."
Look out Trump: Hong Kong Players' pantomime is back with trademark topical humour and slapstick
Life and death Next year I turn 60. I've retired from finance and these days MC a lot of events. I'm lucky to be here. Straight after the panto in 2012, I had a pain in my side after walking down some stairs. I had a tumour that appeared to have been malignant, but managed to strangle itself. Then a couple of weeks later, in the middle of watching a Six Nations rugby game, I knew I was having a heart attack. I flatlined six times. The medical team defibrillated me nine times. At 30,000 volts a shot, that hurts and leaves its scars. You come out of it feeling worse than you do after a game of rugby. My wife, Mona, and my best friend were told to prepare for the worst.
I think about it every day and am grateful I am alive. I married Mona in August this year, my mum is still going strong at 94 and my life is good.
Aladdin the Panto, by the Hong Kong Players, runs from December 7 to 10, at the Shouson Theatre, Hong Kong Arts Centre, Wan Chai.